Vibrant Office With Dynamic And Stimulating Work Environment | Dhruti Hamlai
A soothing palette of sage green, teal blue with a pop of coral hit the right balance to create an atmosphere of focus and productivity, with a sense of calm and warmth.
A vibrant new office for Ashar & CO. a financial firm located in Mumbai, India. The brief was to design an open, dynamic, and stimulating work environment while responding to functional needs, as opposed to the firm's original office which was compartmentalized with minimal opportunities for collaboration.
Visit: Dhruti Hamlai

&nbsp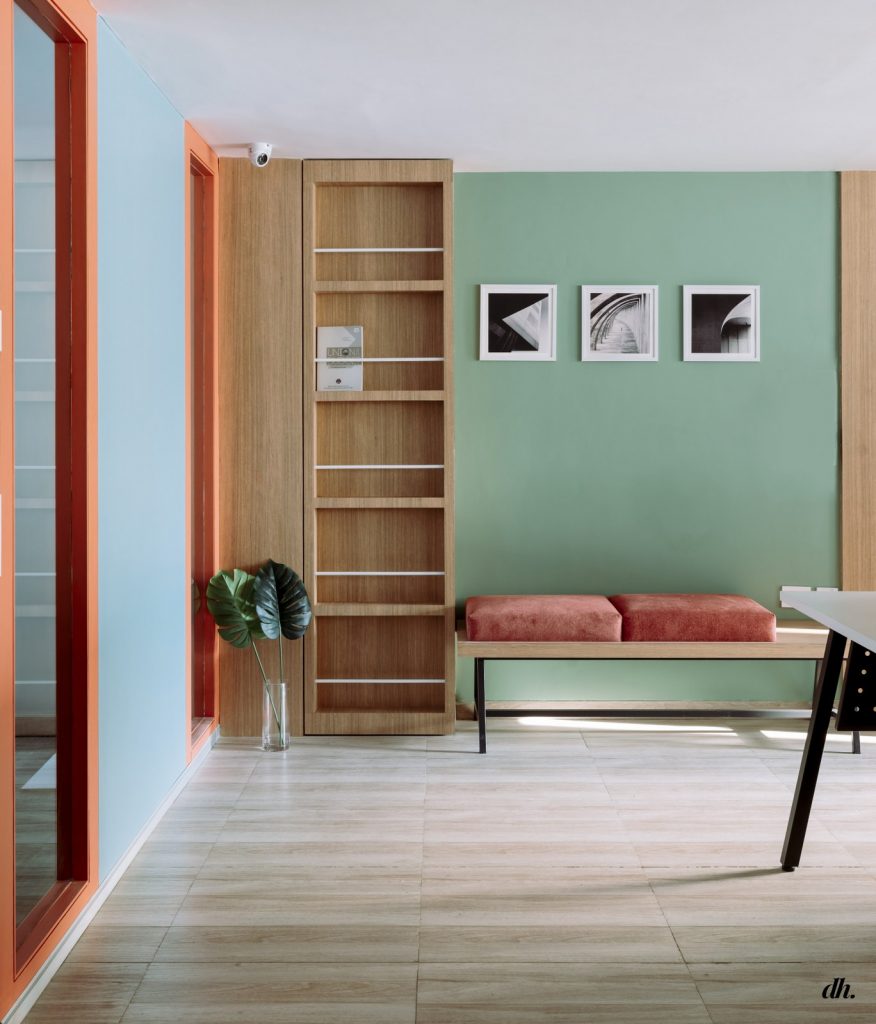 The main challenge was to strike a balance between openness and enclosure while maintaining hierarchy in the office. With a short deadline of 45 days and budget constraints, we decided to use 'colour' as a tool to effectively transform the space while retaining the original setting, thus saving resources and money.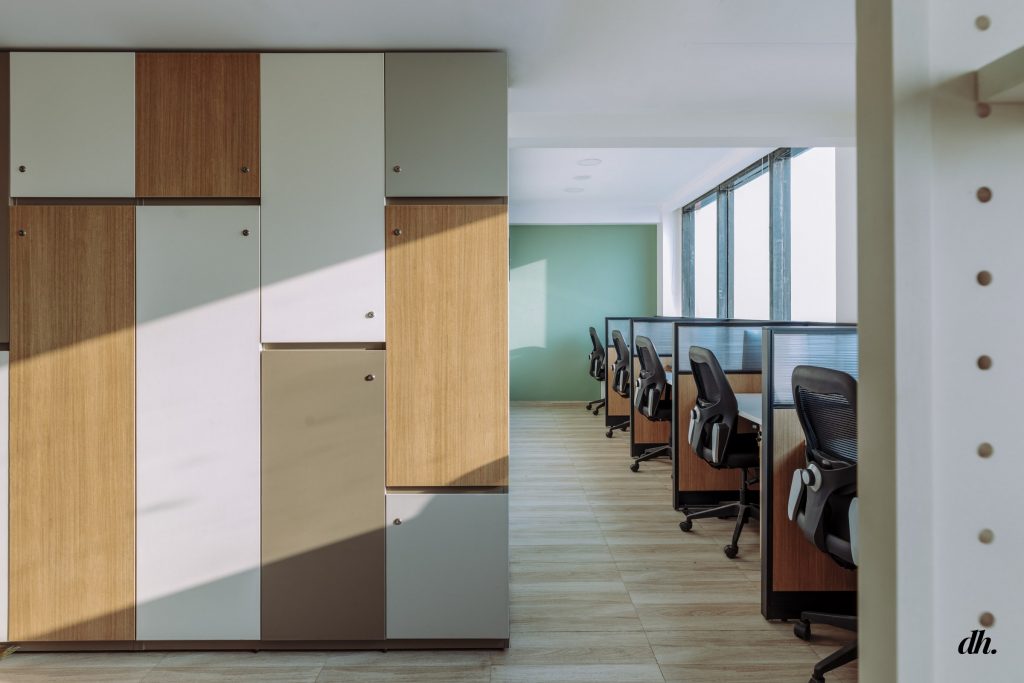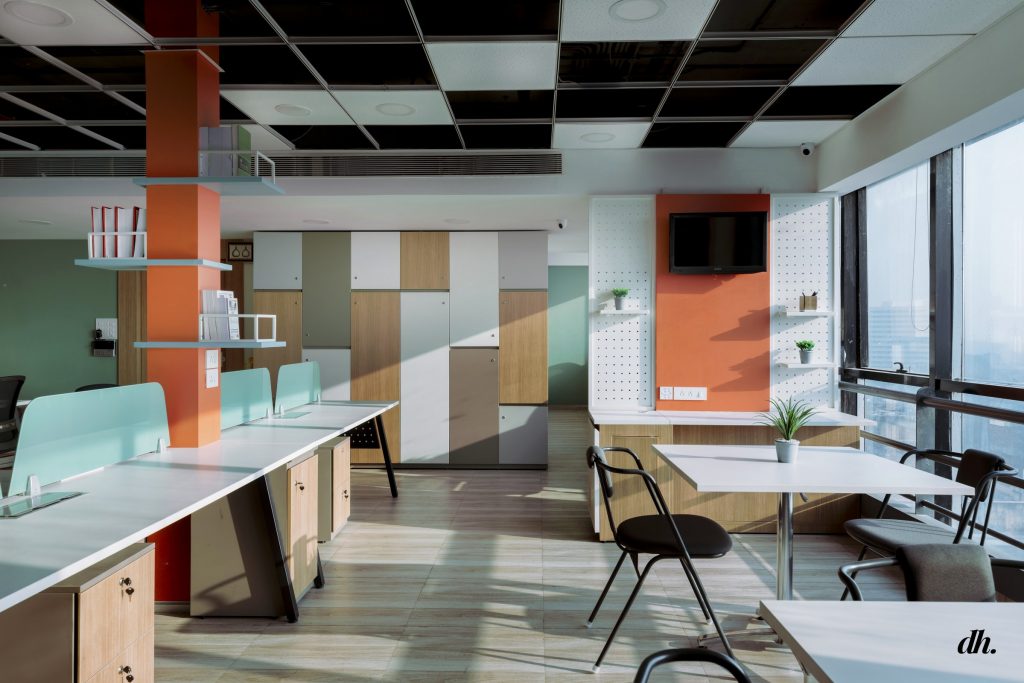 The space was transformed using the open office concept highlighted by clever play of bright colours and semi solid partitions using glass and perforations to create moments of visual privacy while eliminating closed doors and enabling constant communication. The partly exposed grid ceiling makes the office appear spacious and inviting, while providing a natural contrast to the bright colours used in the space.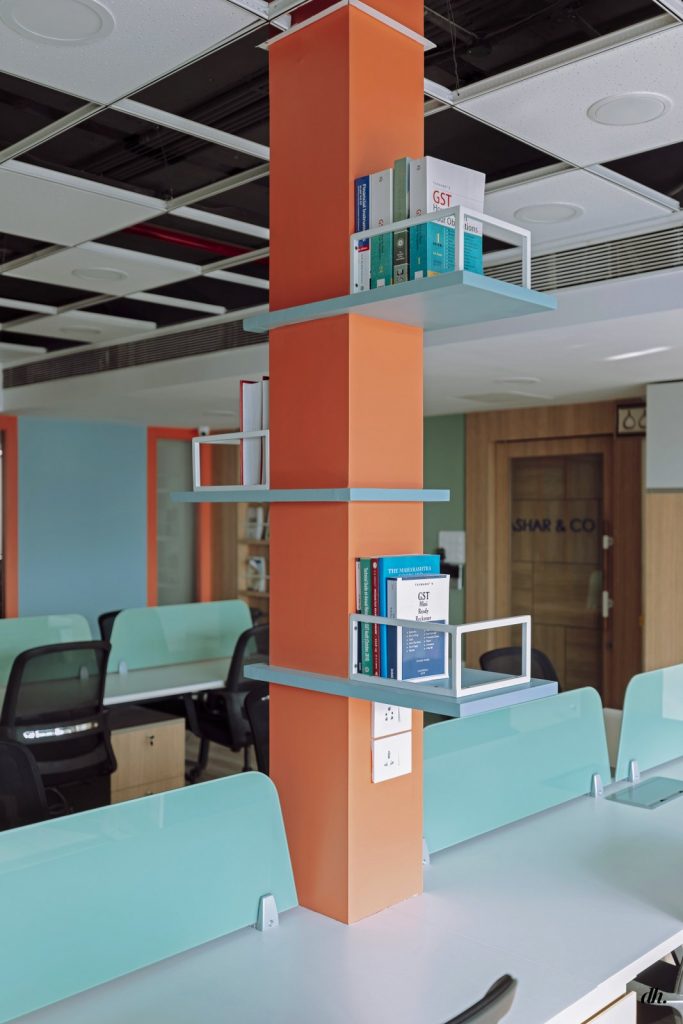 The floorplan of the office was designed to have a roomy and functional workspace with an open pantry and cafe, and an enclosed area for senior staff which was cordoned off using a storage unit with a pegboard shelving divider. Much of the existing shell was left in its original shape, the open office area formed the heart of the space with the meeting rooms and private cabins located around it, allowing the staff to not only be more visible but also connect in more effective ways. The desking system is simple and minimalistic with low height dividers to encourage a sense of openness and flexibility as well as collaboration amongst the team.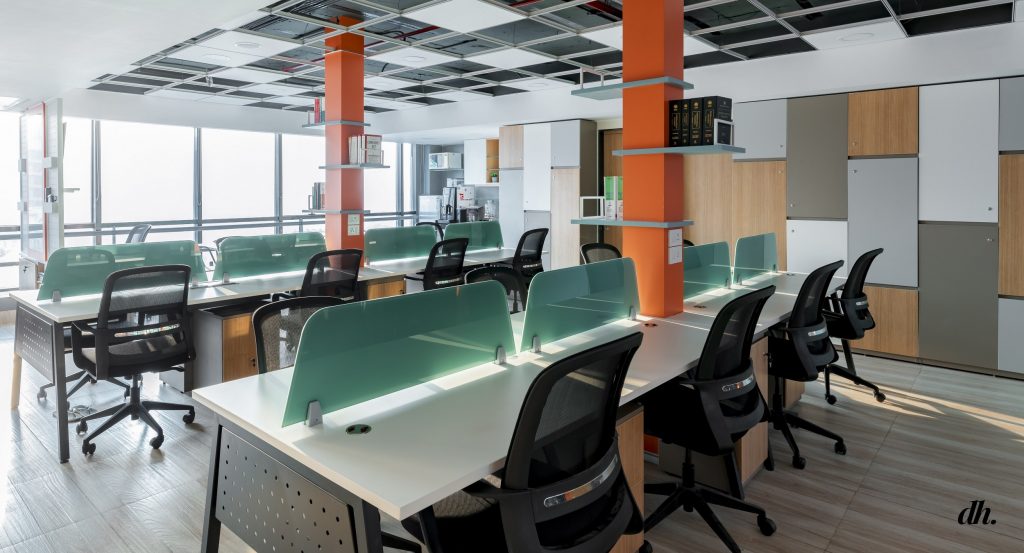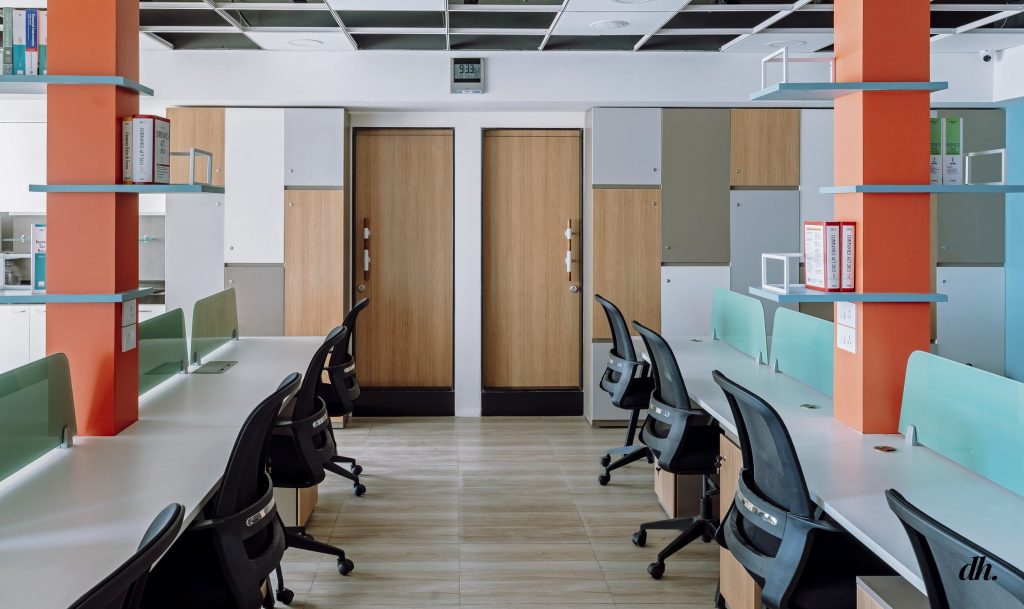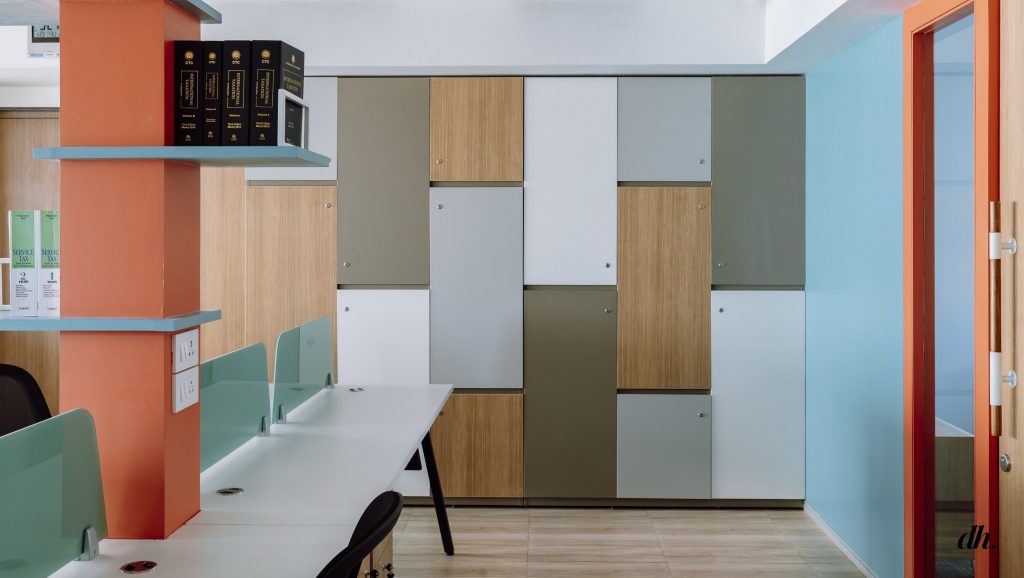 In order to retain the existing flooring, two bright coral dummy columns were created, integrated within the workstations to conceal electrical wires and conduits from the ceiling. The columns were designed in such a way that they also serve freestanding bookshelves in the workspace area. The café also doubles up as an informal space for meetings and a break out zone to keep the employees engaged at all times. The cabin features sleek and minimal furniture against a sage green wall that emits a zen-like vibe and is ideal for a productive office environment.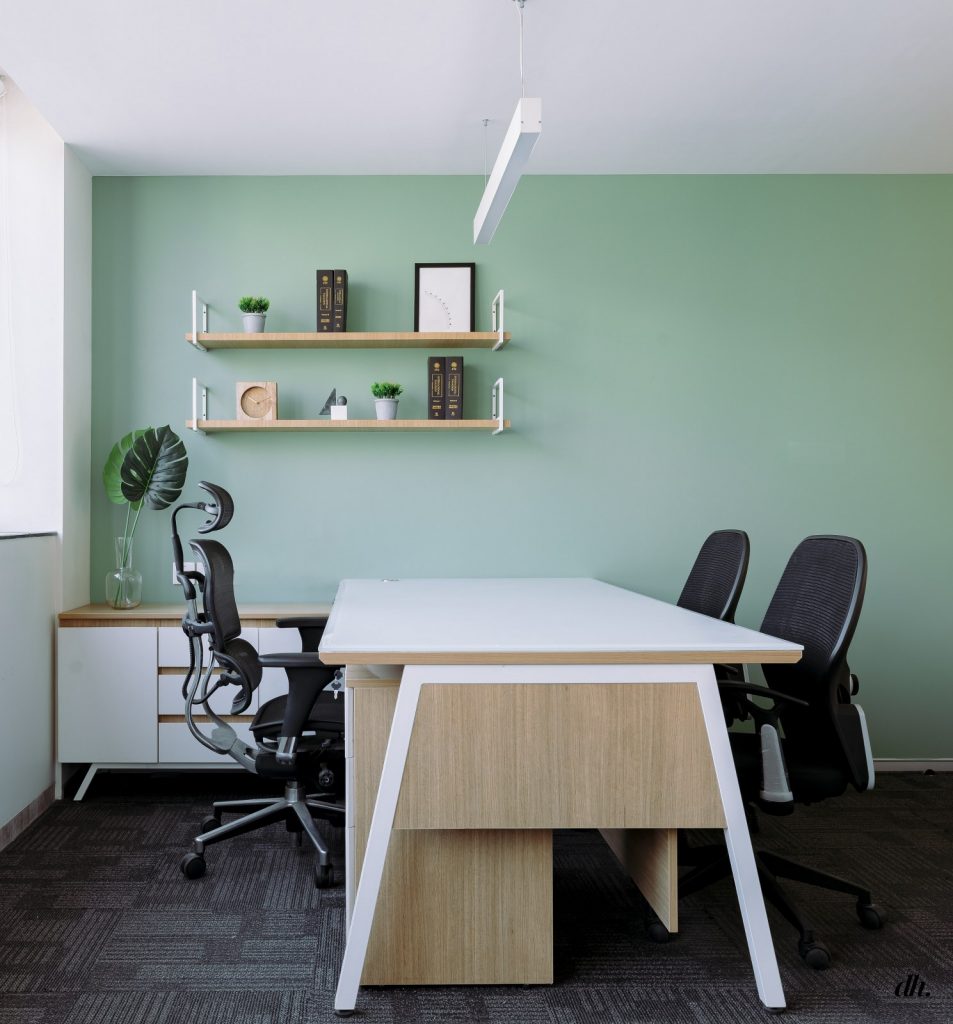 Determining the right colour palette for the space was extremely important as colours are known to have a direct effect on human psychology and behaviour. A soothing palette of sage green, teal blue with a pop of coral hit the right balance to create an atmosphere of focus and productivity, with sense of calm and warmth.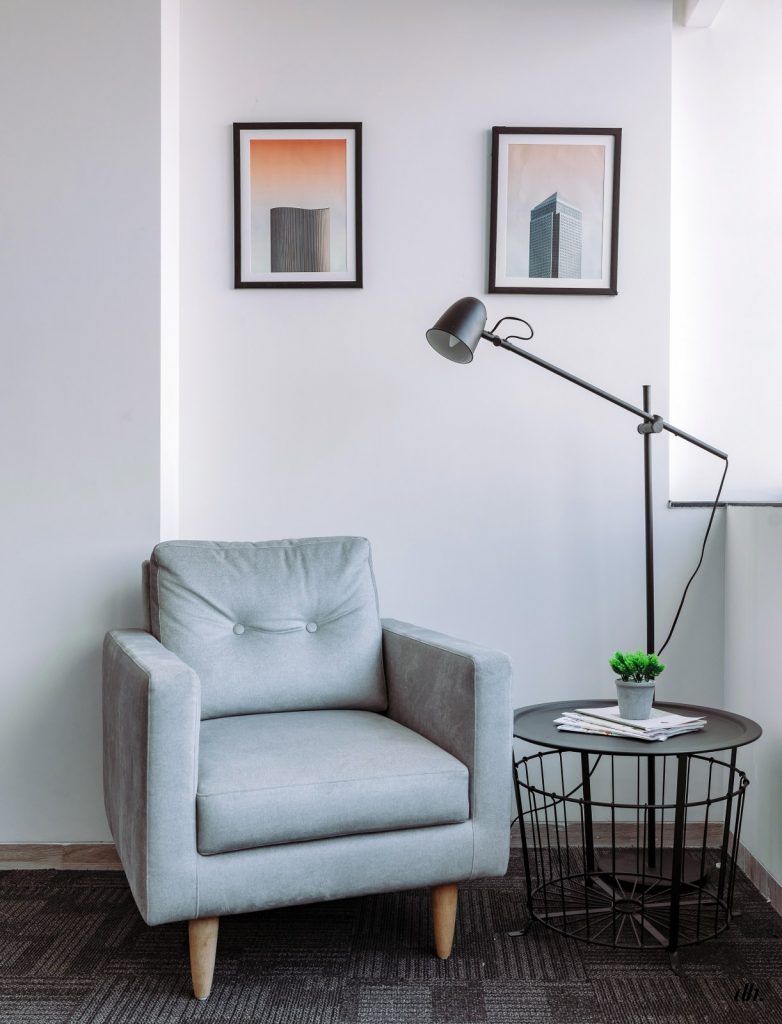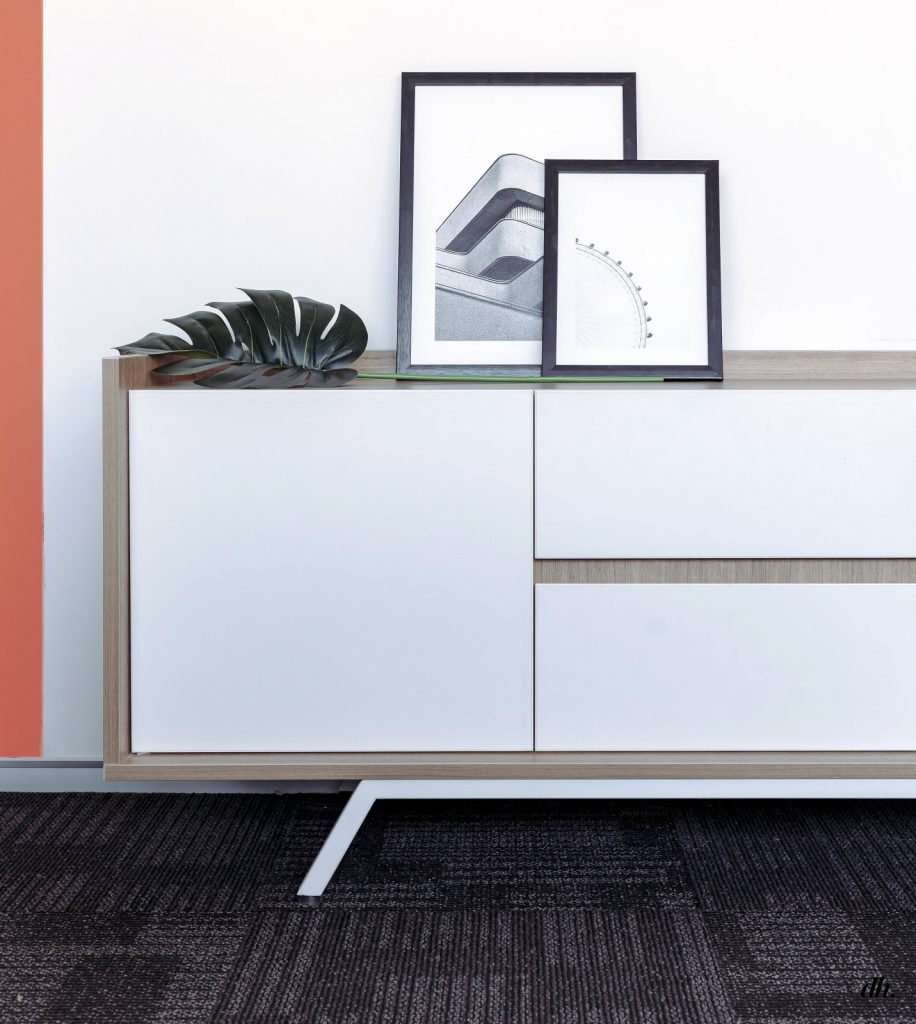 We also wanted to take advantage of the abundance of natural light that enters the space, creating dramatic shadows and adding an ambience to the open office and cafeteria. The result is a well-lit, minimalistic space with clean geometry distinguished by a selected and homogenous choice of muted materials and bright colours.
FACT FILE:
Firm: Dhruti Hamlai
Project Name- Ashar & Co. Offices
Project Location- Mumbai, India
Year of completion- January 2020
Built up area- 1200 sq.ft
Interior Designer- Dhruti Hamlai
Photo credits- Darshan Savla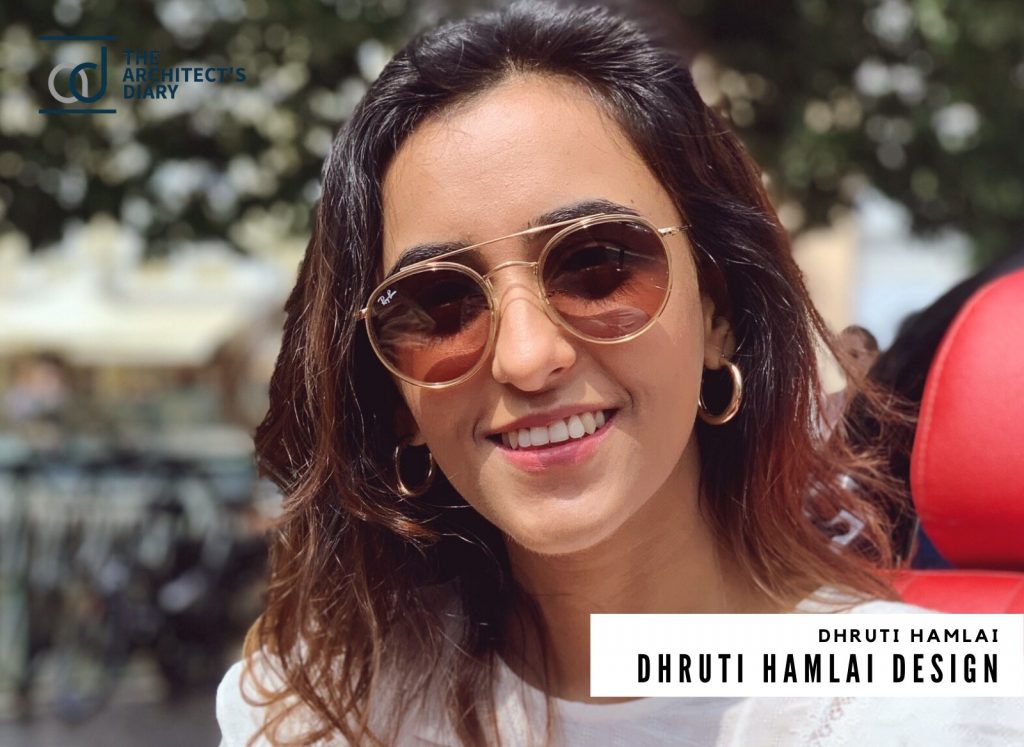 Facebook: https://www.facebook.com/dhrutihamlaidesign/
Instagram: https://www.instagram.com/bydhrutihamlai/