Italian Restaurant Interior With Eclectic Mix Furniture | Talking Spaces
This was a second of these Italian restaurants that we designed after the success of Pasta street in Indiranagar. The restaurant welcomes you with a bar at the entry with custom made CAIO.
Visit : Talking Spaces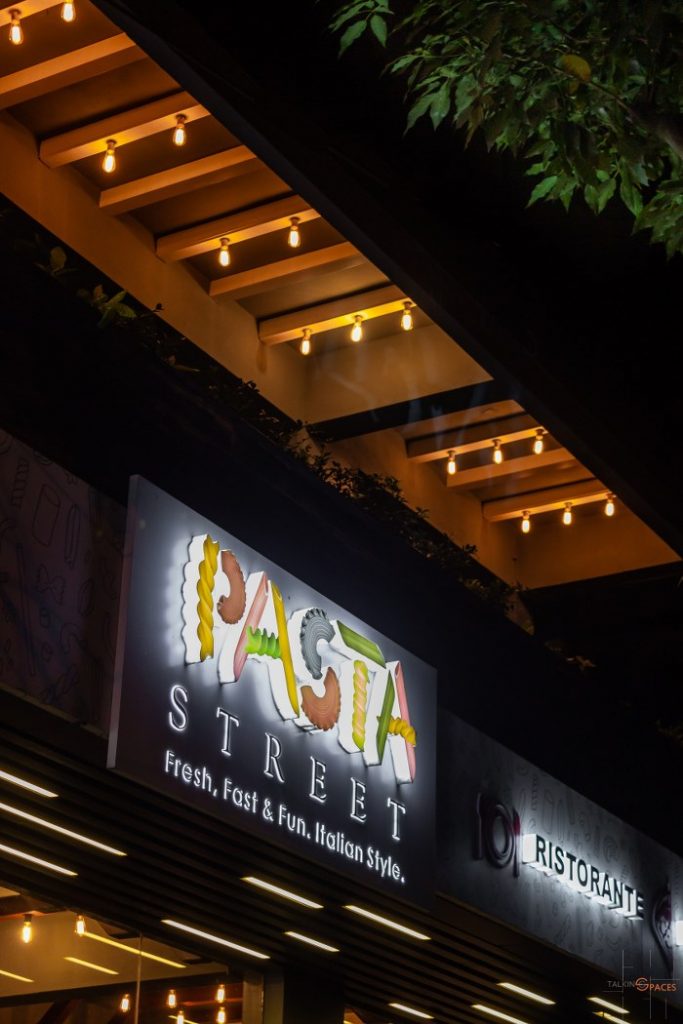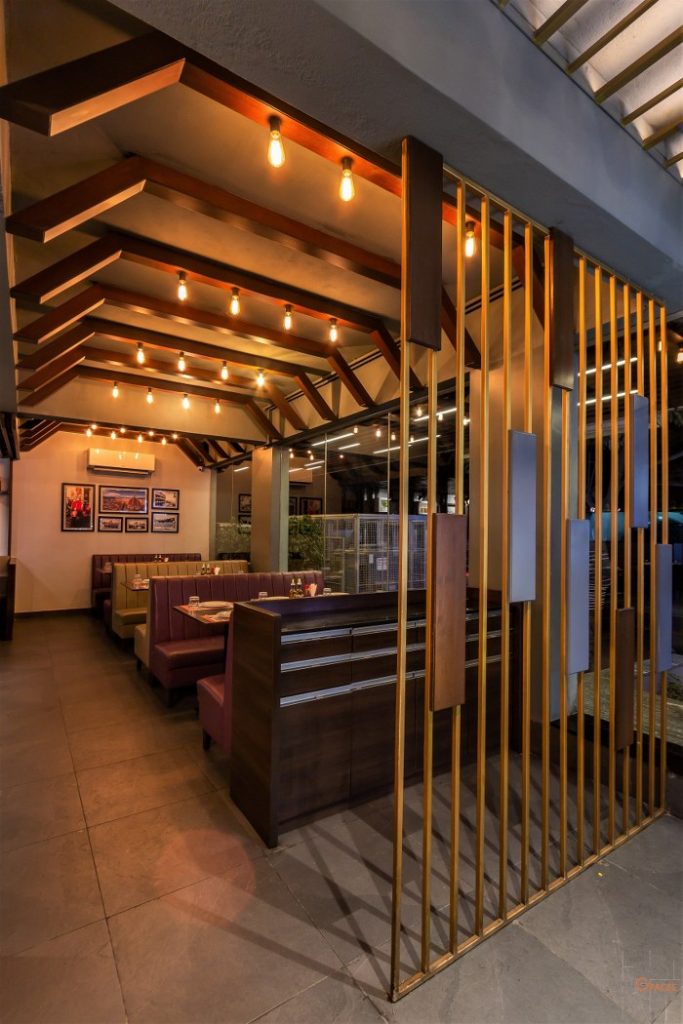 An amalgamation of stone, wood, and brass used as highlighters in a basic grey monochrome palette, accentuated with bold color furniture, completes this restaurant. The spatial planning of the restaurant included the entrance bay, the fixed seating bay on the ground floor, and the community and the outdoor seating on the first floor.

&nbsp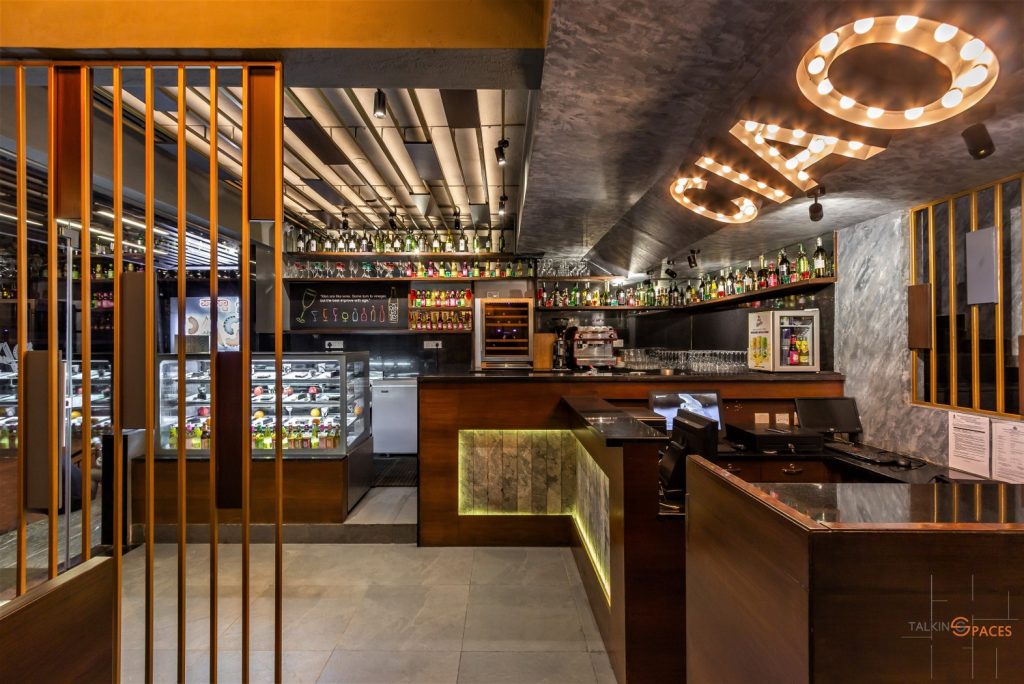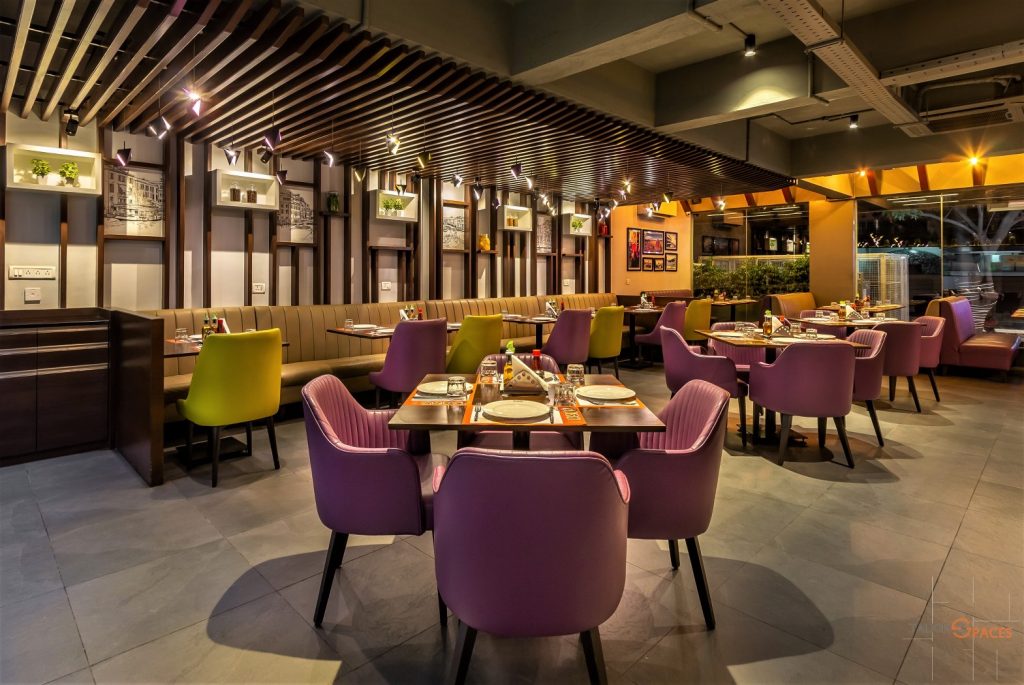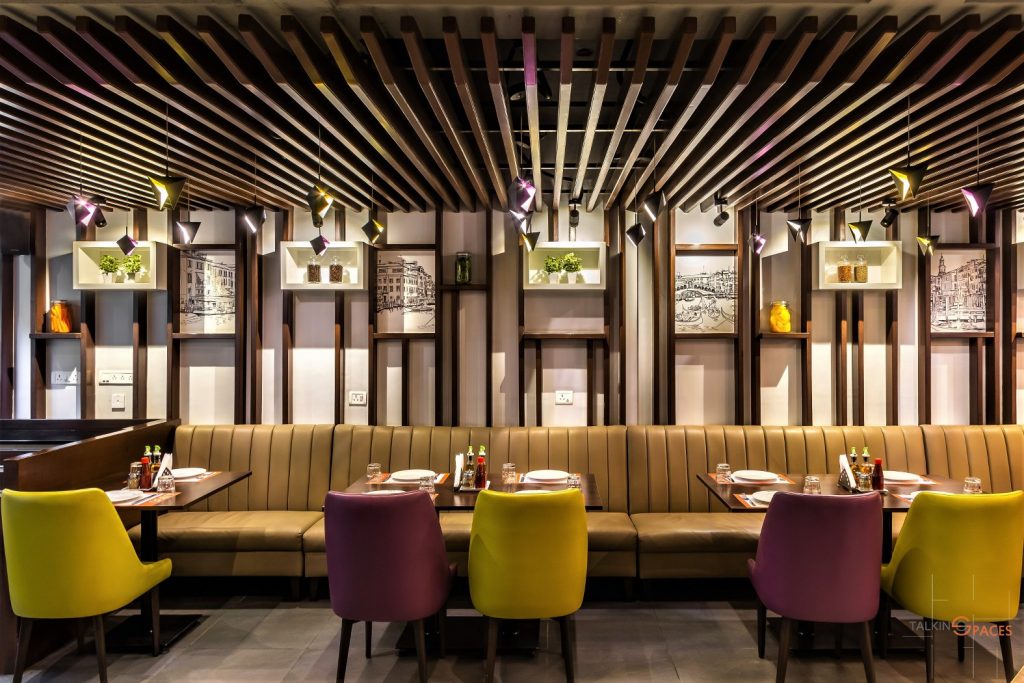 We inserted a series of repetitive wooden rafters to form a warm textural grid bringing in an interesting geometry of shelves, niches, and graphics on the wall, binding together all the elements of the fixed seating bay.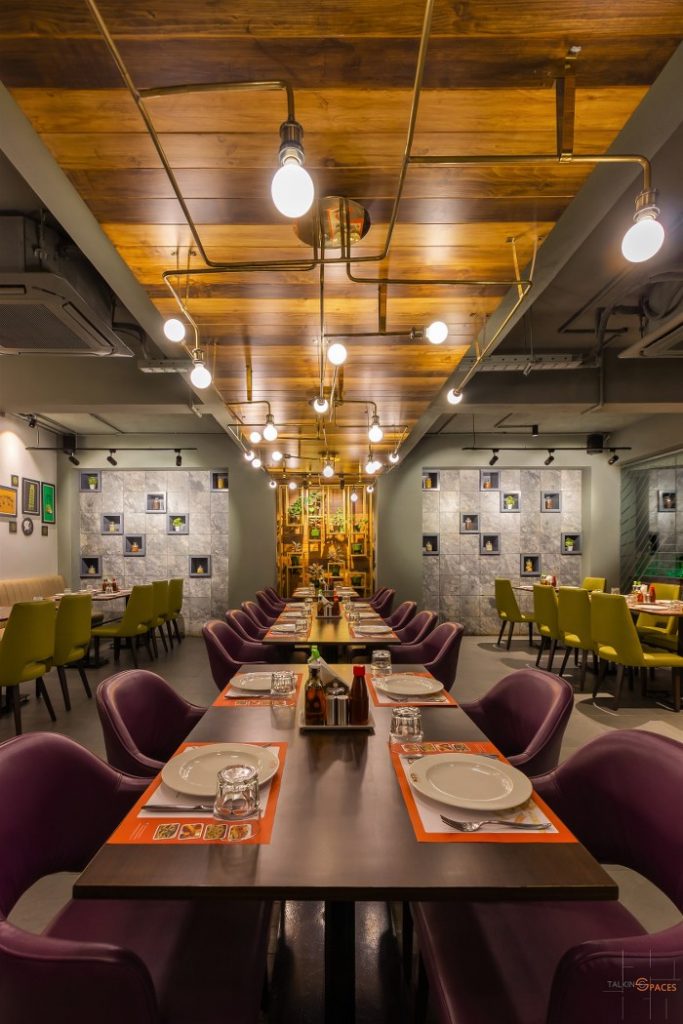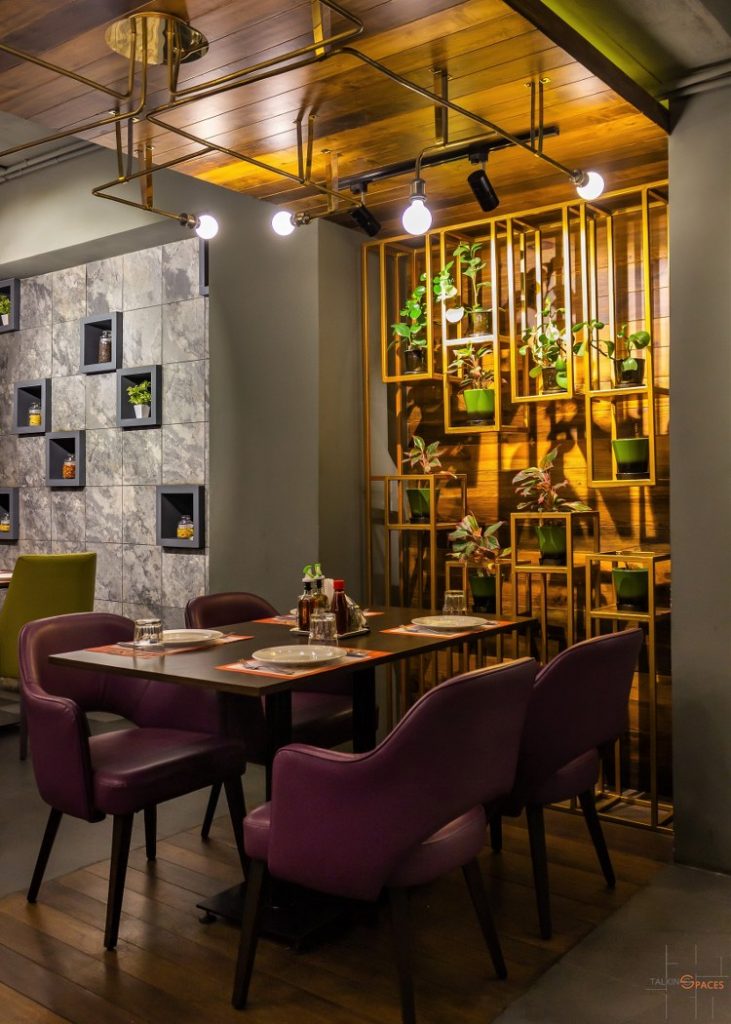 Aside from the Ambient lighting of the restaurant, there was a custom-designed right above the community seating on the first floor. 15ft long interconnecting network of brass pipes right above the community seating on the first floor, the main node with multiple branching nodes and each node ending at a bulb.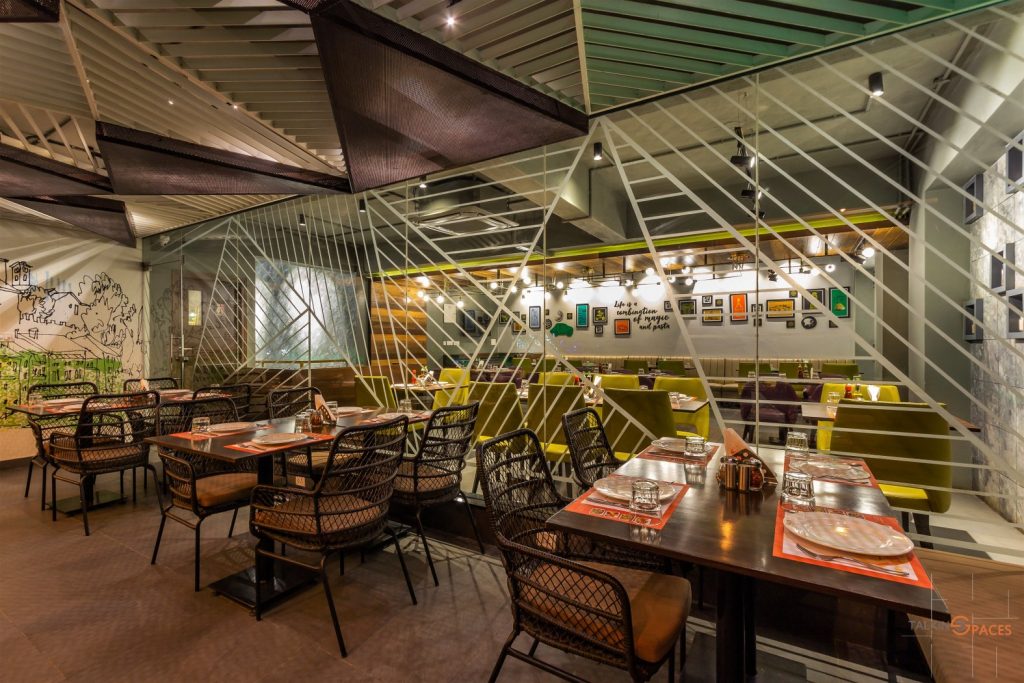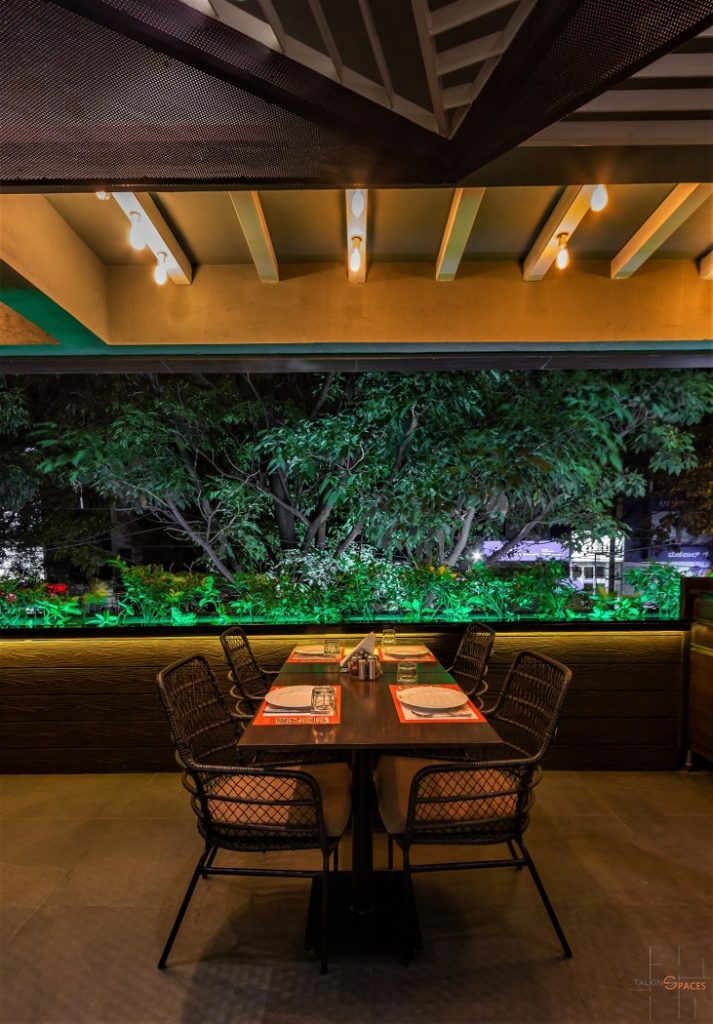 There is an eclectic mix in the choice of furniture and accessories as one would find in a tastefully decorated Italian castle.
FACTFILE:
Project Name: Pasta Street Koramangala
Designer : Talking Spaces
Location: Bangalore, Karnataka, India
Status: Completed in 2017
Category: Hospitality – Restaurant Interior Design
Project area: 3,375 sft.
Seating covers: 126
Photography: Shine Parsana
About Firm:
We are a young and energetic architecture and interior design firm led by Architect Shruti Bihani based out of Bangalore, Karnataka. We have successfully designed and executed projects of diverse use, typology, and scale ranging from cozy little cafes to restaurants and individual bungalows to apartment complexes. We are ready to take up any challenge and bring out the best from any given space to us. We at Talking Spaces weave the story for your space. We not only aim to make the spaces more liveable and purposeful but also to reflect the owner's taste and ideals making every project unique and interesting in its own way.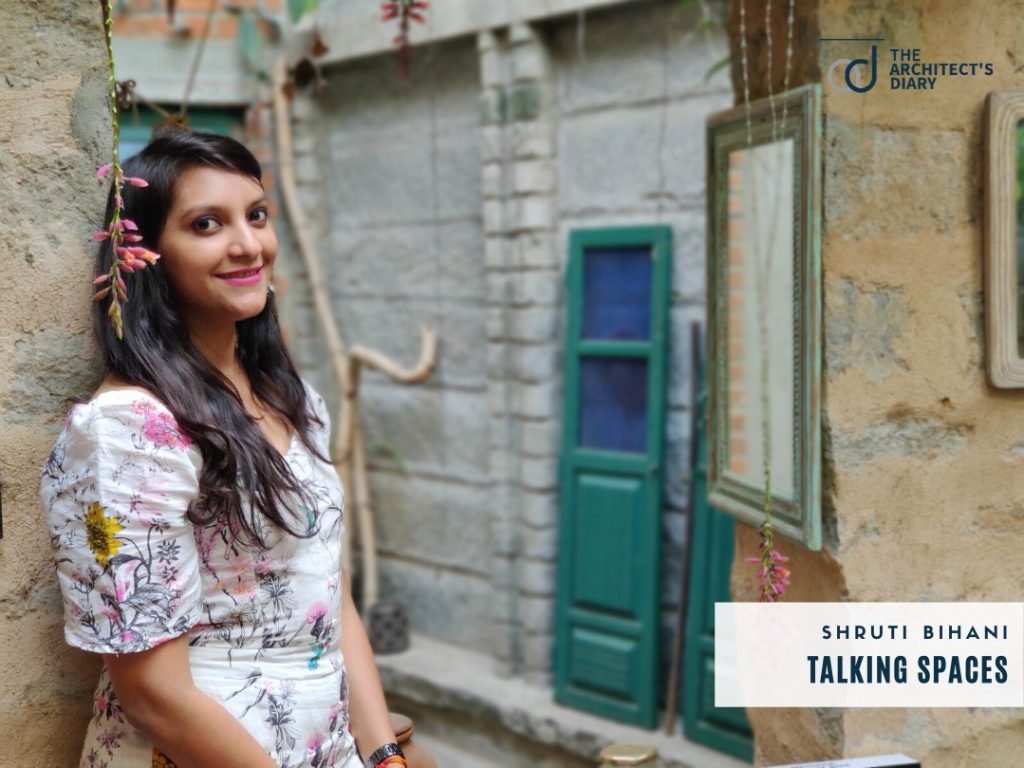 Website : https://talkingspaces.in/
Facebook : https://www.facebook.com/Talking-Spaces-109593837173367/
Instagram : https://www.instagram.com/talking_spaces/