&nbsp
A great starting point for interior design inspiration is to learn a bit about each of the styles and how they differ from one another. With the abundance of unique design styles, it can be daunting to decipher which style will work best for an individual. Whether you have a little knowledge or have no idea about it, The Architect's Diary has compiled a complete guide to each style trending in 2021
1. Bohemian Interior Design Style
The Bohemian Interior Design Style reflects a carefree lifestyle with few rules. It may include vintage furniture, antique light fixtures, globally inspired textiles, and rugs, beaded fabrications, jewel tones, and collections from travels and flea markets. The overall vibe is patterned elements and pop of colours. In a nutshell, this style is a free-spirited aesthetics that mixes different cultures and artistic expressions.
2. Scandinavian Interior Design Style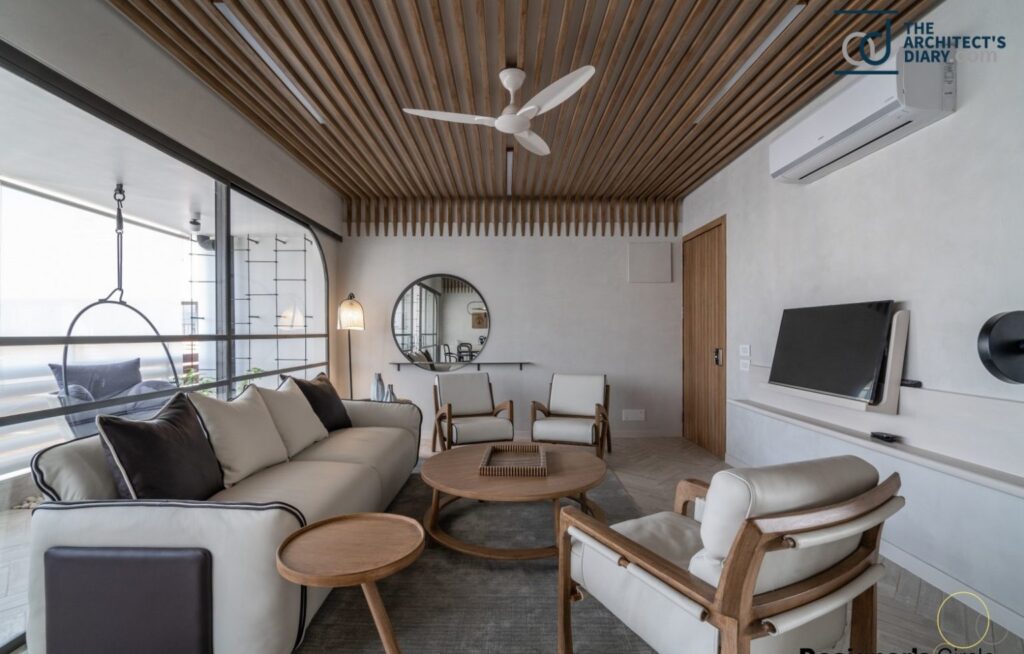 Popularly increasing, the Scandinavian Interior Design Style is fully functional which emphasizes clean and serene simplicity. Its characteristics include all-white colour palettes, natural lighting, and fewer accessories. The elements like large mirrors, cozy textiles, layered fabrics, glass furniture, and a hint of colour might be seen through a single art piece or a rug. It is all about balance and a carefully edited mix of elements.
3. Coastal Interior Design Style
The intention of the Coastal Interior Design Style is to feel like there is nothing between the indoors and outdoors. Light, bright, and breezy environs often dreamed up in neutral shades of white and beige. Common coastal colour palettes of light blue and greens paired in striped pillows, plush sofas, and painted white woods show inspiration from the sea. The elements made from wood, wicker or jute, and blue glass vases, striped wallpaper, abstract paintings, and indoor plants are an addition to the overall bright and breezy feels. All together it gives a relaxed environment.
4. Contemporary Interior Design Style
The design style which is always evolving is called Contemporary Interior Design Style. It is the one that focuses on the design trends of today or could be called complete of the moment. This style is more fluid. The interior design is sleek and spatially simple. It includes curving lines, detailed moldings on walls and windows, and open layouts to create interesting spaces. The furniture shows exposed legs and clean lines, giving a light and airy feel. The use of metal, glass, and textured fabrics with neutral colour palettes sets an example to perfect the present moment.
5. Hollywood Glam Interior Design Style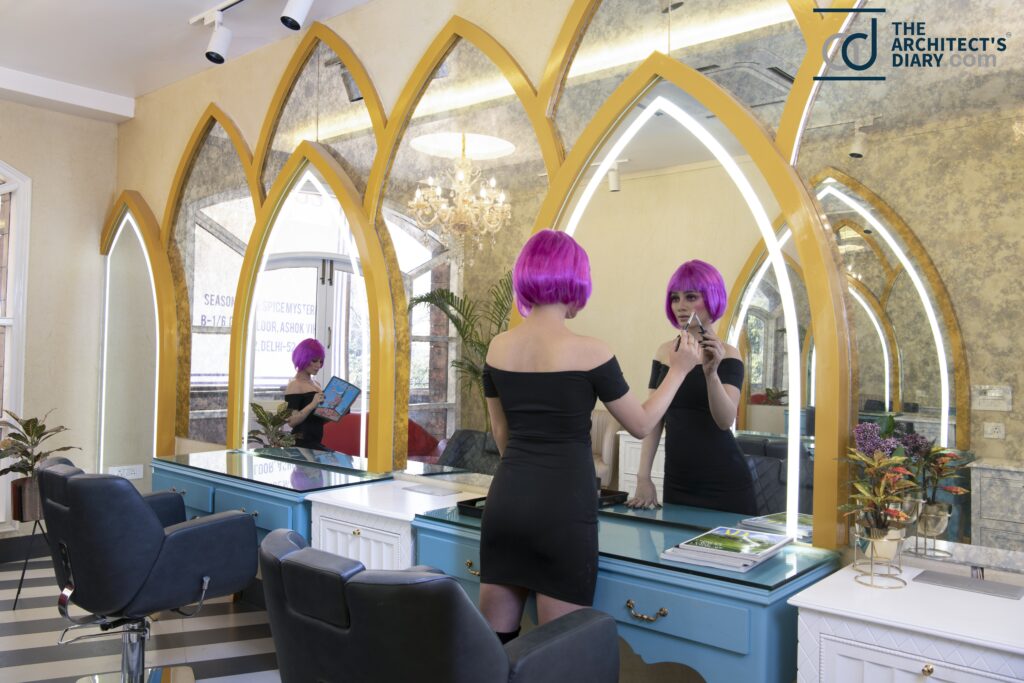 Hollywood Glam Interior Design Style tends to be luxurious. It's a dramatic design style for the one who loves to make a statement. High contrast colour combinations like hot pink and green being popular and also black and white giving over-the-top feels. Considering French furnishing, Victorian designs, clean lines, and ultra-glam notes brought in via crystal, mirrors, velvets, antiques, and gloss finishes give a high-glamour luxurious vibe.
6. Modern Interior Design Style
Referring to the specific time period, Modern Interior Design Style is an amalgamation of crisp lines and a simple colour palette. With the furniture in smooth, sleek finishes, the modern interiors are kept minimal in décor. The use of materials like metal, glass, steel, and chrome are found trending while choosing this design style. In a very neutral space, the bold colourful accent is given through the use of art.
7. Industrial Interior Design Style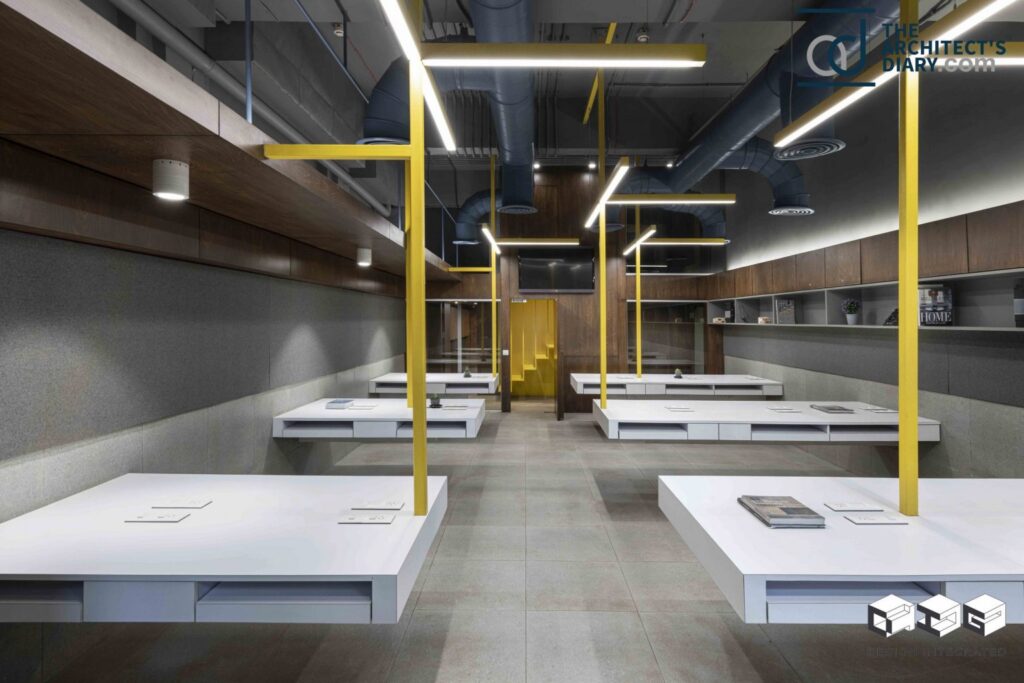 As the name implies, the Industrial Interior Design Style has masculine tendencies with the use of ample texture. It evokes an urban vibe with warehouse and factory elements thrown in the mix. This style loves the art of exposed pipes and beams with high ceilings, old timber, and metal light fixtures. There's a sense of unfinished rawness having a mostly neutral colour scheme derived from raw woods & metals, reclaimed machinery, and exposed brick & concrete.
8. Minimal Interior Design Style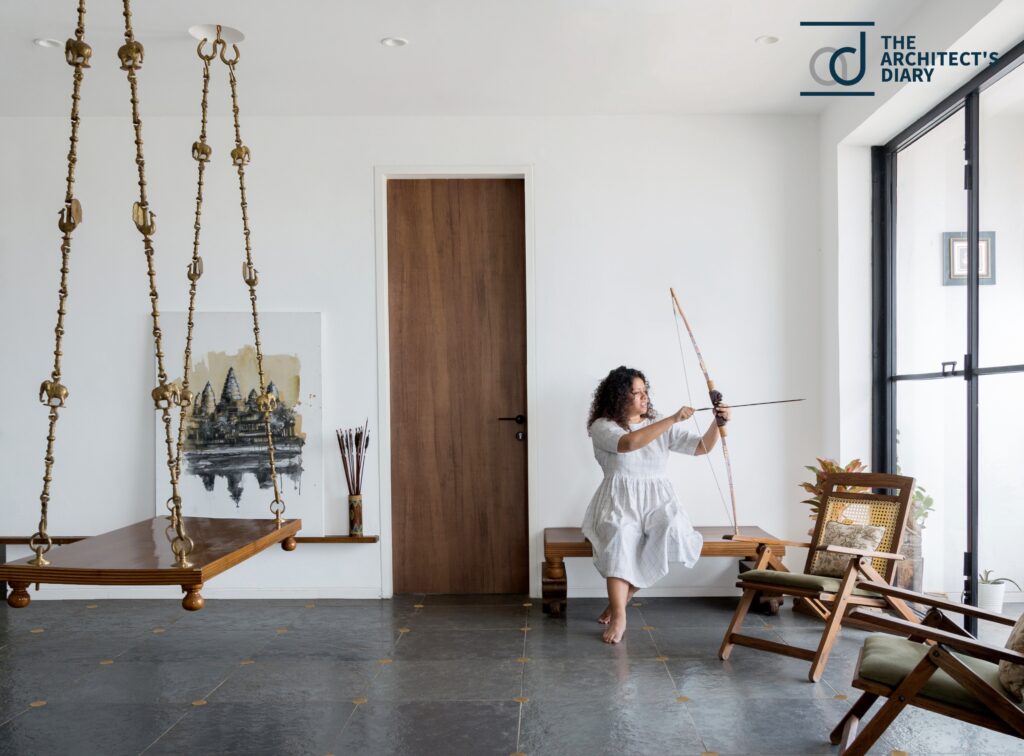 The Minimal Interior Design Style concentrates on the principle of 'less is more.' It is ultimately defined by a sense of functionality and ultra-clean lines. It has uncomplicated forms and simple finishes. Colour palettes are neutral and airy whereas, patterns are omitted and textures become a necessity. This style can be defined as 'clean elegance' in simple words.
9. Traditional Interior Design Style
The Traditional Interior Design Style is ornately detailed. It offers sumptuous furnishing, classic details, and an abundance of accessories. It features dark, finished wood, rich colour palettes, curved lines, and a variety of patterns and textures. The use of expensive textiles like silk, velvet, linen, and brocade is the main feature of this style. Popular patterns like damask floral, stripes, and plaids are mainly seen in the use of fabrics. A sense of glamour is added through crystal chandeliers, Persian rugs, and art pieces. Overall it is depth, layering, and dimensionality seen in the traditional design style.
10. Shabby chic Interior Design Style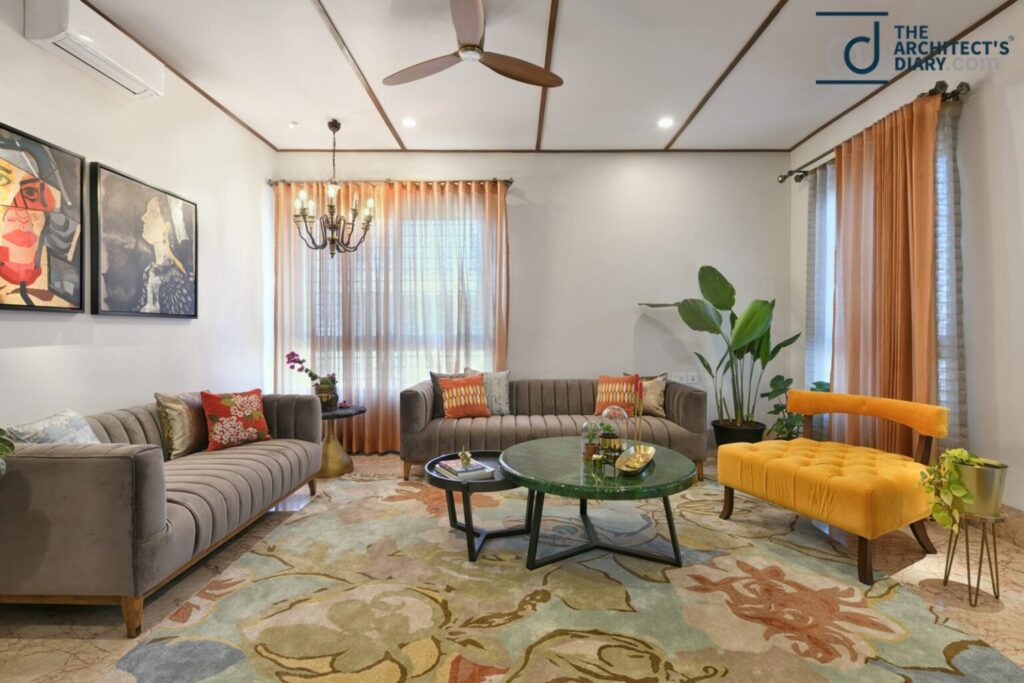 A vintage-inspired style, Shabby Chic Interior Design Style gives a very soft, delicate, and feminine feel. Here, the furnishings are often painted or distressed, giving it an antique-style finish. The spaces are found in pale colour palettes with floral patterns including white, cream, and pastels. The light fixtures and wall hangings are sometimes ornate whereas, the white overstuffed sofa, crystal chandelier, and gold French mirror steals the show.
In addition to these 10 styles, there is one more style which might trend in 2021.
Mid-century modern Interior Design Style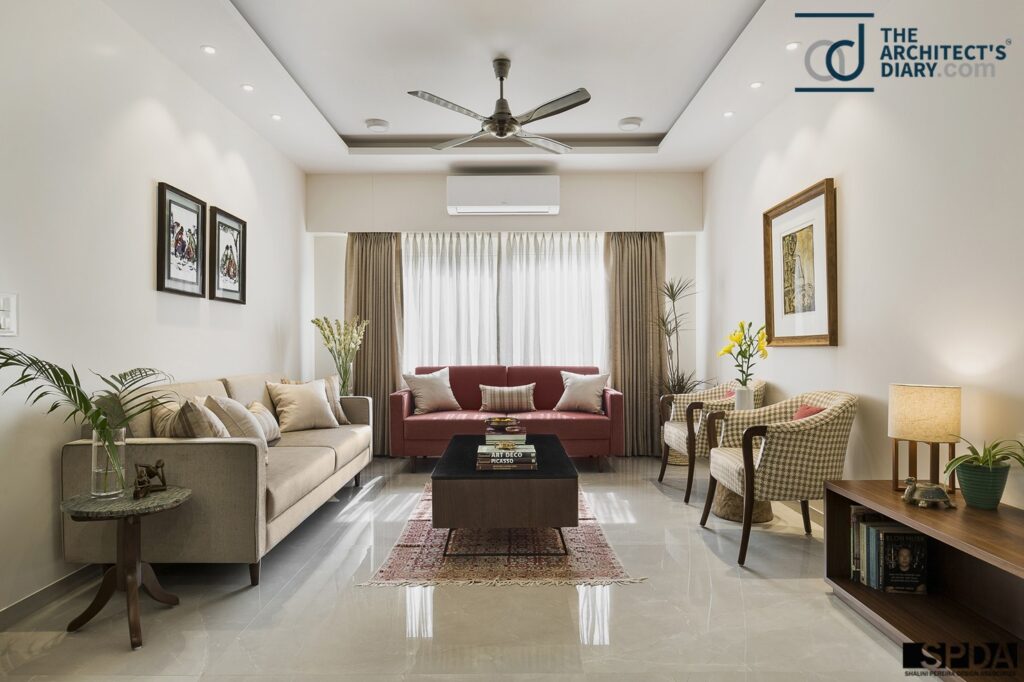 Mid-century modern Interior Design Style stays relevant no matter the decade. It easily complements any interior and gives a seamless transition from interior to exterior. It carries pared-down forms, simple silhouettes, natural or organic shapes, and simple fabrications. The use of barrier-free sliding doors & windows, rich & luxurious woods such as teak, rosewood, etc., and for the pop of colour, accents of mustard yellow, chartreuse or avocado gives all the mid-century vibes. This style could be commonly called as 'fussy-free' design style borrowed from the '50s and '60s.
Choosing an interior design style that reflects one's personality can be overwhelming. Understanding the design fundamentals and styles can be of great help in solidifying personal design styles and aesthetics. The ability to identify different styles will be helpful to conjure up inspirational visions for the future.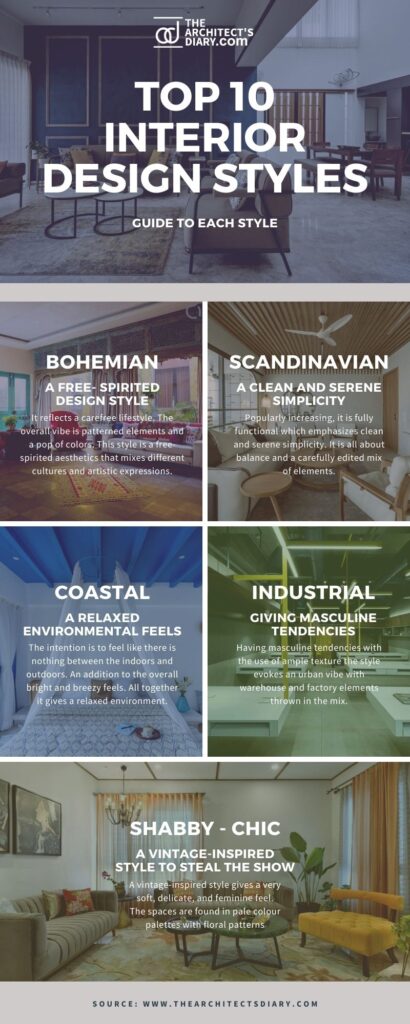 References:
Rochele Decorating
Decorilla
Decor Aid