&nbsp
Mid-century Modern Elements Entwined With Contemporary Colonial Design | SPDA
Situated in the bustling city of Gurgaon, this 2000 sq. foot three-bedroom apartment is home to a senior couple, who wanted an easy, functional, and breathable home, devoid of any unnecessary grandeur. "Guided by this brief, we set out to define a contemporary colonial design aesthetic with elements of mid-century modern," says Shalini, the founder and creative head of SPDA. Combining clean lines and smart functionality, the design is subdued and subtle yet warm and inviting.
Visit: SPDA
The entrance to the apartment offers a welcoming first impression leading to the open plan of the living and dining areas. "Keeping with the contemporary aesthetic of the place, we decided on a neutral colour palette, which is accentuated by natural materials and the warm texture of wood."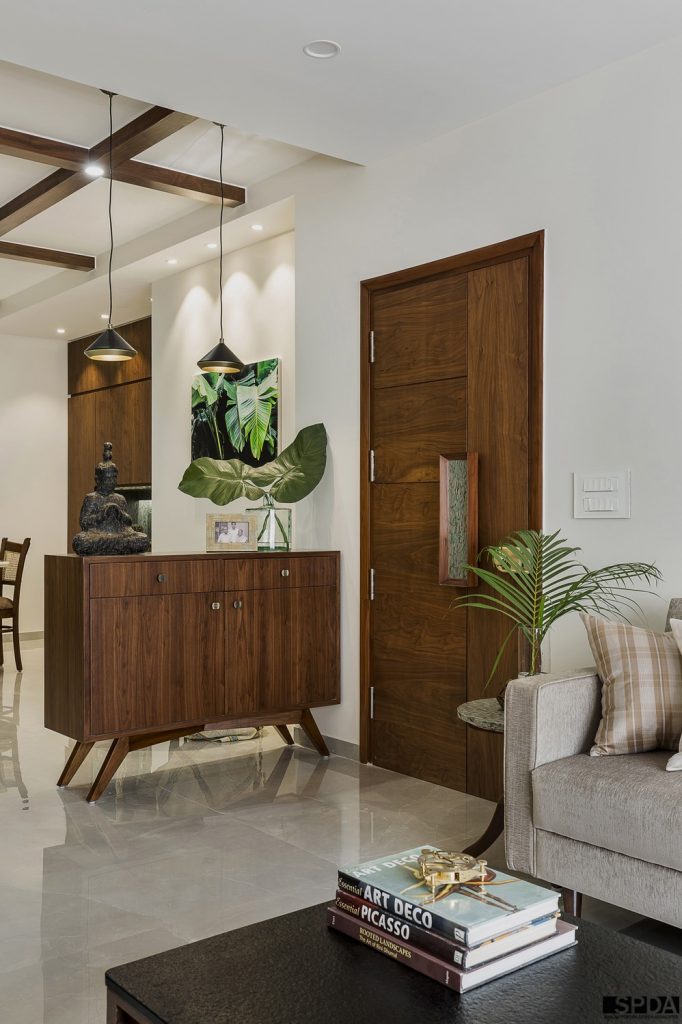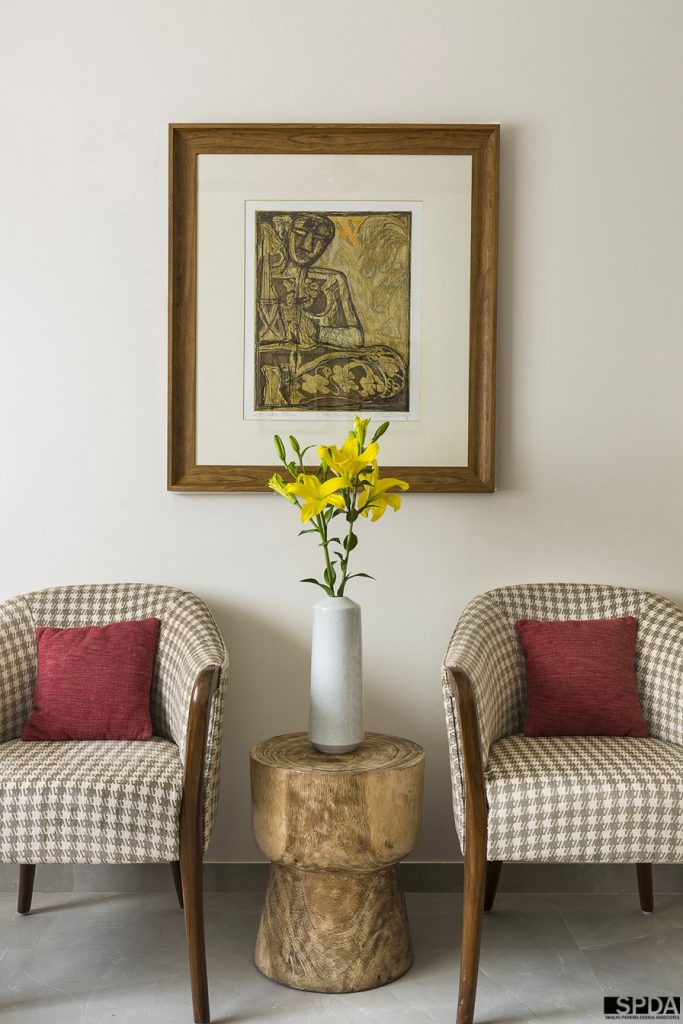 This idea is mirrored in the custom-designed furniture for the living room through a contemporary look, using classic elements that have a seamless appeal. Red accents and neutral textiles are used creatively to add a layer of warmth and vibrancy while maintaining the distinctive aesthetic of the design. A combination of sheer, as well as heavy drapes, are used to control the quality of light streaming in through the large windows.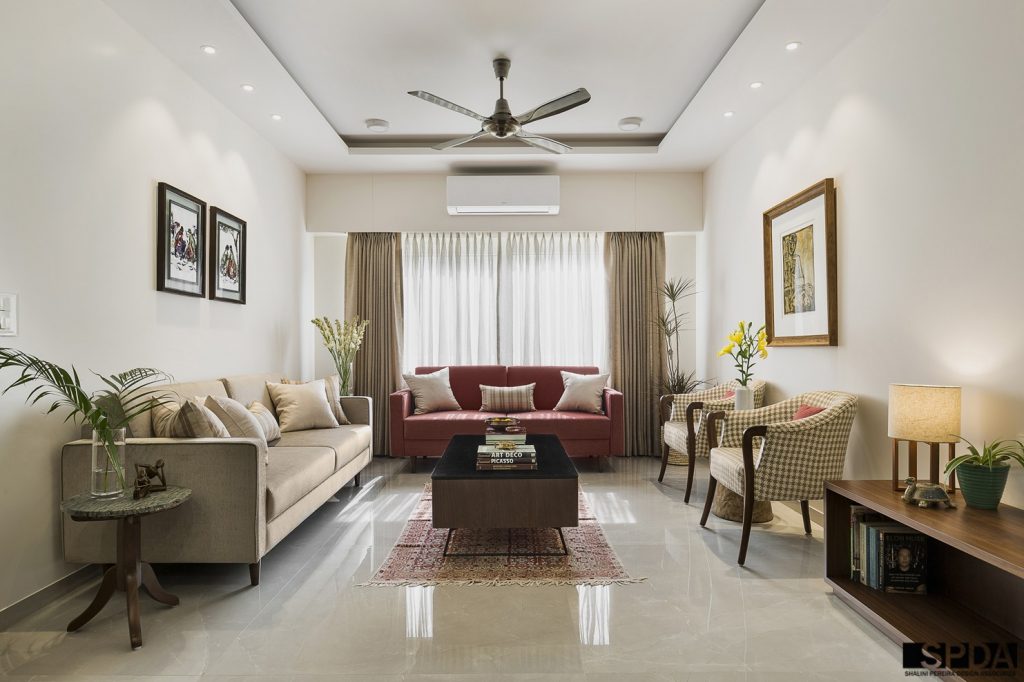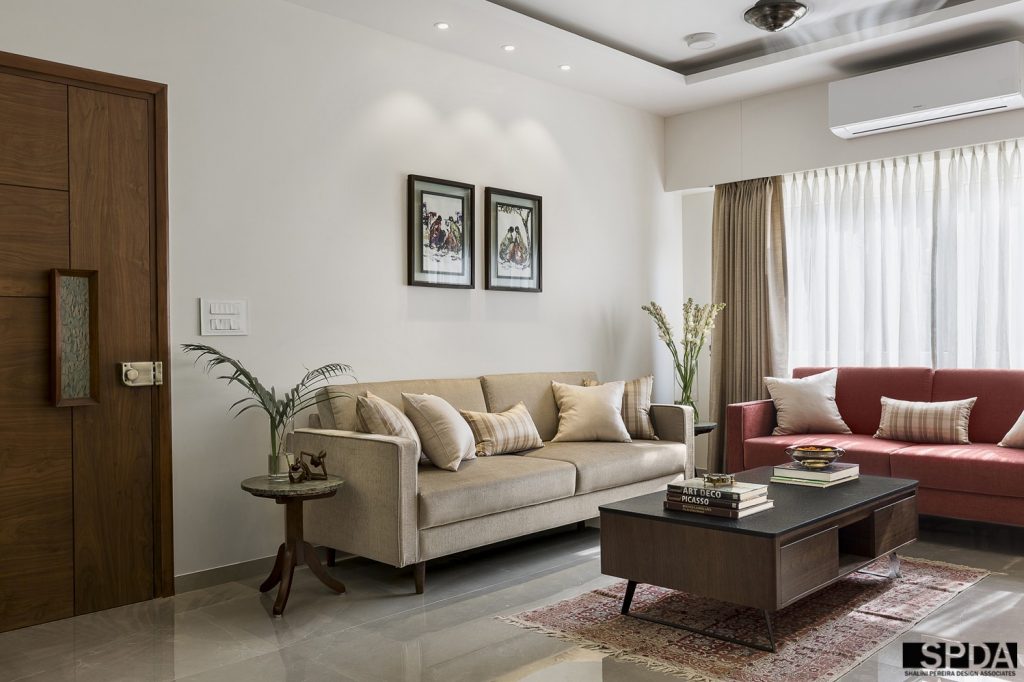 The colour palette extends into the dining area with pieces that add to the serene ambience of the space. The wood and wicker combination of the dining chairs create a compelling décor statement in their simplicity, especially when contrasted against the only luxe element in the space – the marble dining table.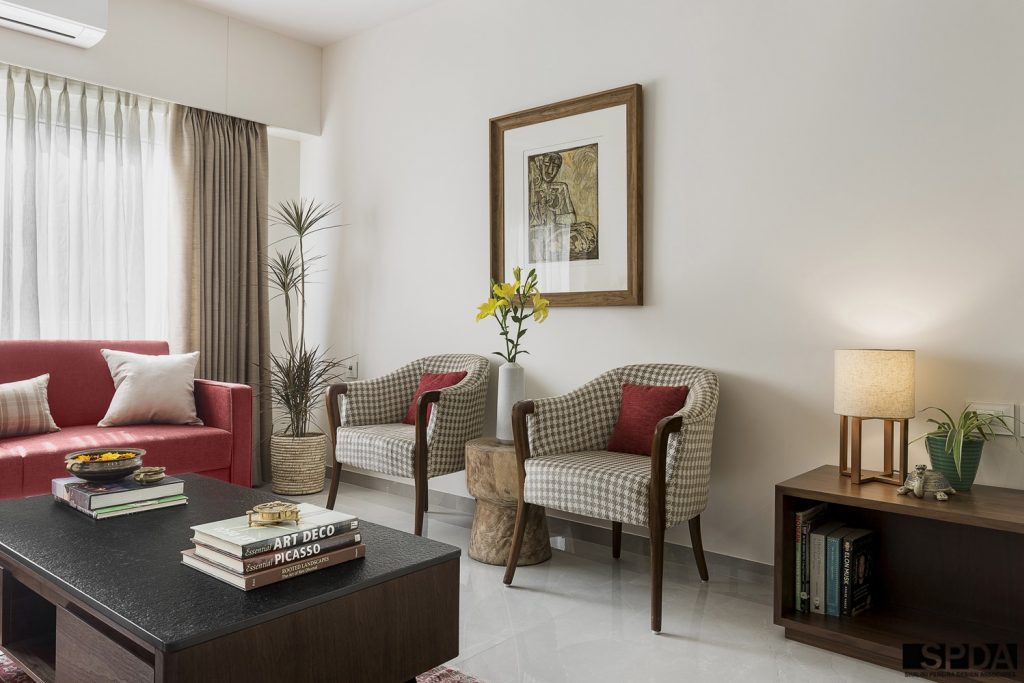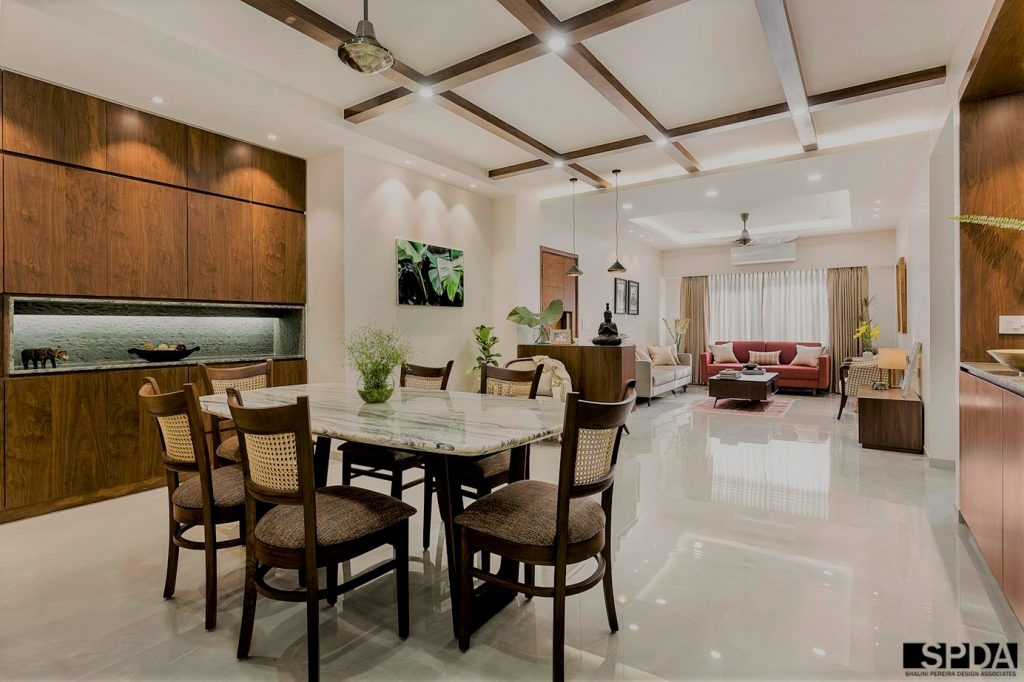 The attention to detail in the choice of materials and colours becomes evident in the niche in the dining area, clearly carrying forward from the entrance door, creating an interesting visual experience. Here too, the wooden panelling adds colour and texture to space, meticulously crafted so that the wood grains are seemingly seamless.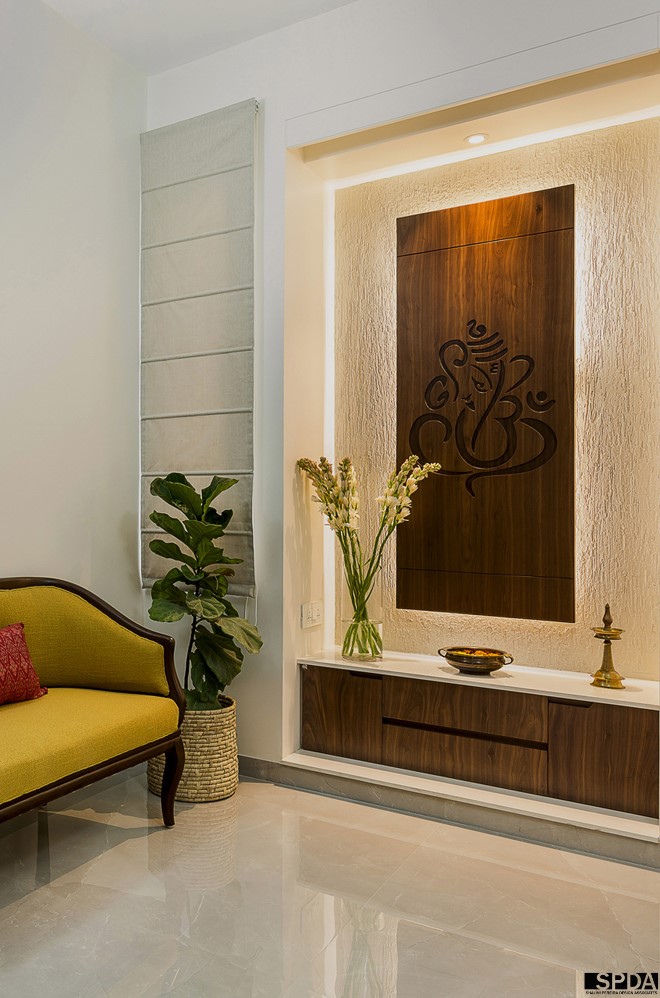 The kitchen is simple and functional with clean surfaces and adequate storage. Natural light floods the kitchen during the day and the monochrome look gives the space an understated elegance. This theme continues through the minimalistic puja space with its geometric simplicity and use of materials.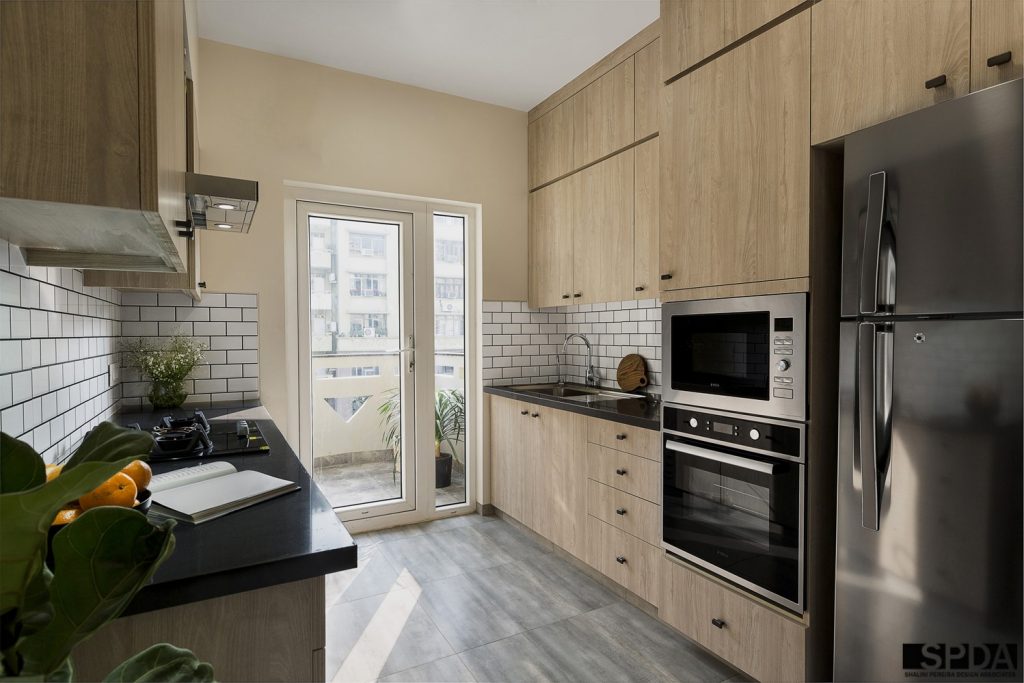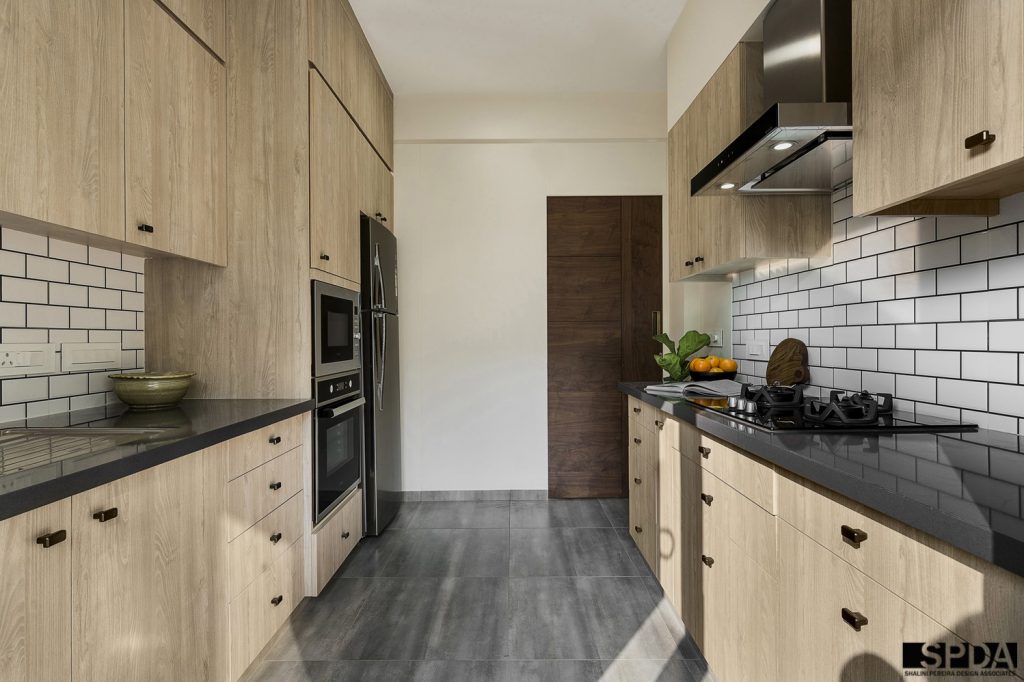 The earthy tone of the apartment renders the private spaces of the bedrooms with a comfortable atmosphere. Carefully chosen elements add character to space, with a trendy and contemporary look emphasized in the neutral walls paired with the warm wood tones of the cabinetry and headboards.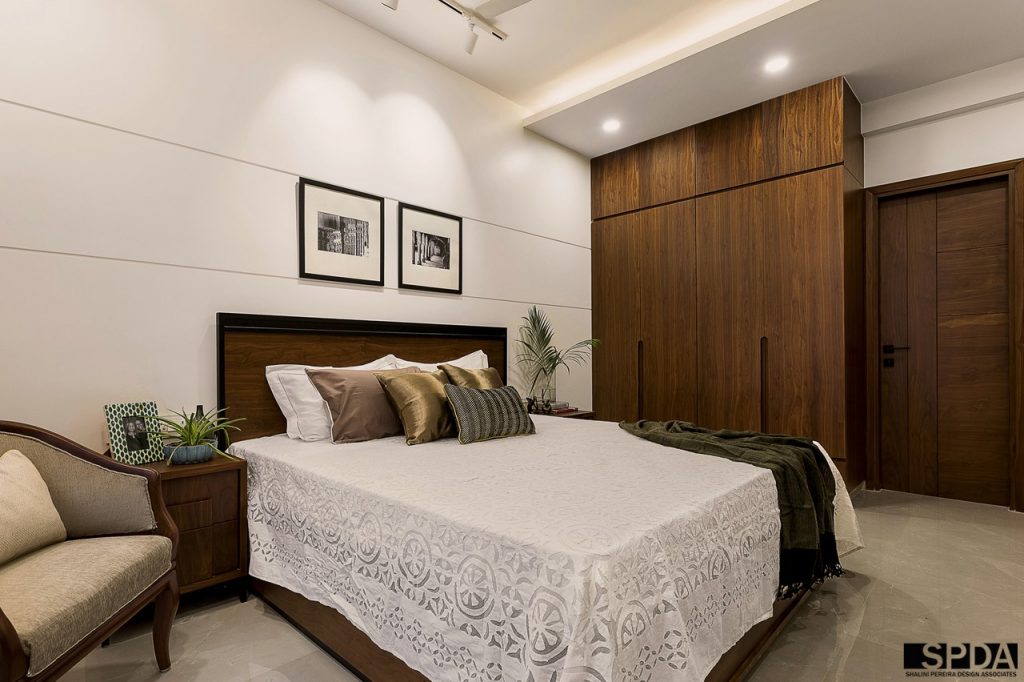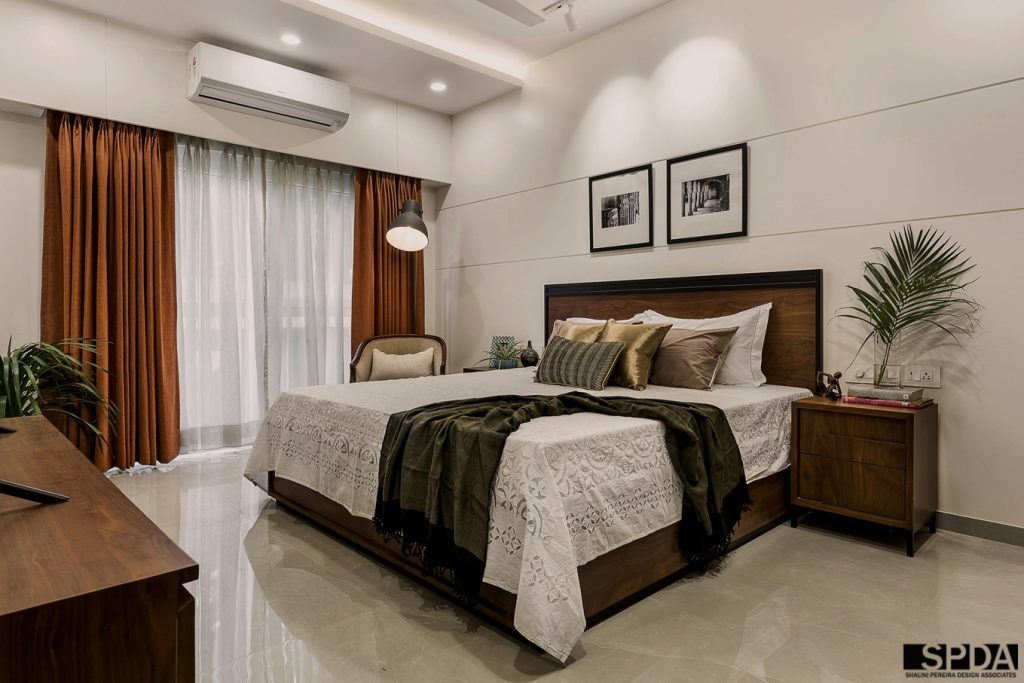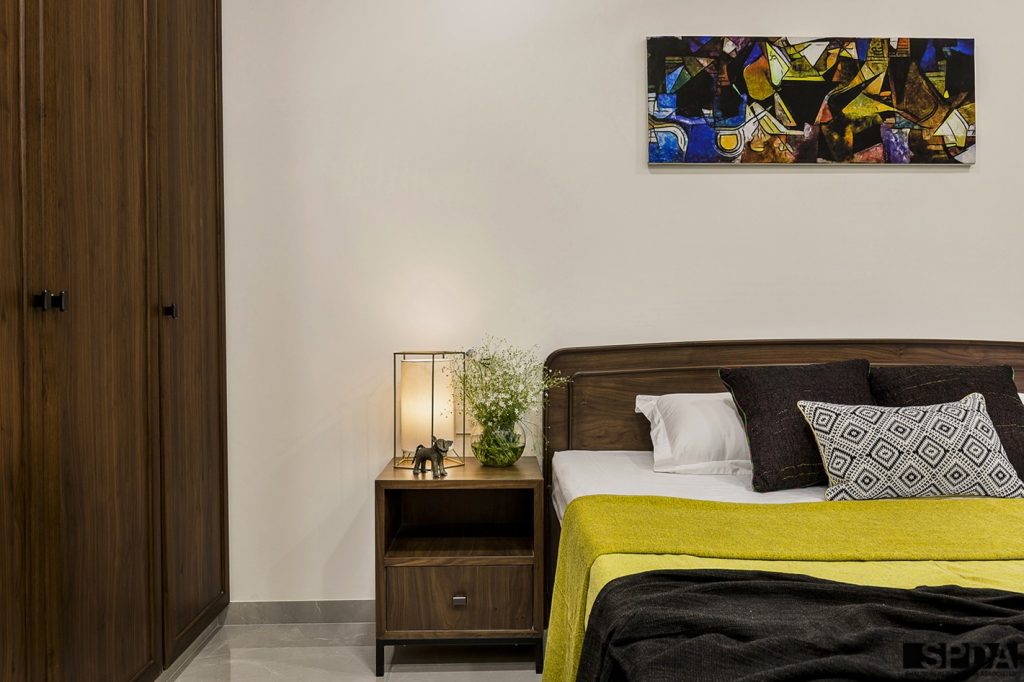 The surfaces are sparse, designed keeping in mind the everyday requirements of the homeowners. The thoughtfully selected furniture in the rooms embodies the design aesthetic selected for the apartment by deftly balancing the strong modern accents with the minimalistic décor.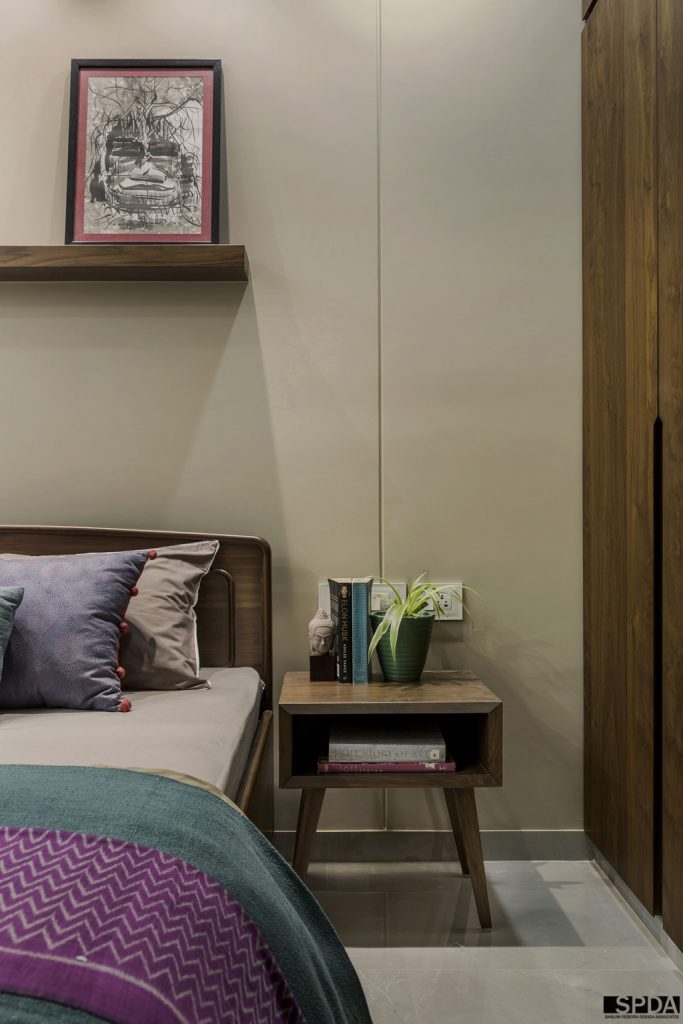 FACTFILE:
Firm: SPDA
Project Designers: Shalini Pereira
Duration: 6month
Location: Gurgaon
Text: Ujwala Menon
Photography: Rohan Dayal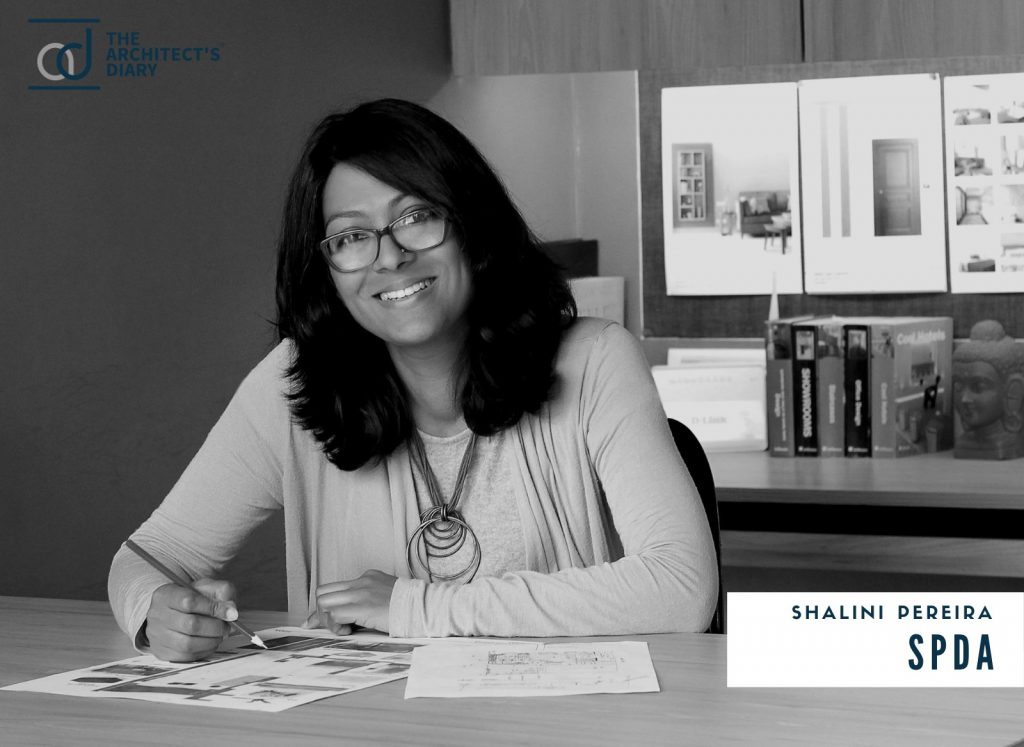 Website: http://www.spda.in/
Facebook: https://www.facebook.com/spda.in
Instagram: https://www.instagram.com/spda_design/