Brass highlights In This warm And Muted Apartment Decor | Saransh Architects
NR Apartment is a 4-bedroom apartment home, for a family of 6, located in the suburbs of Ahmedabad.
Visit: Saransh Architects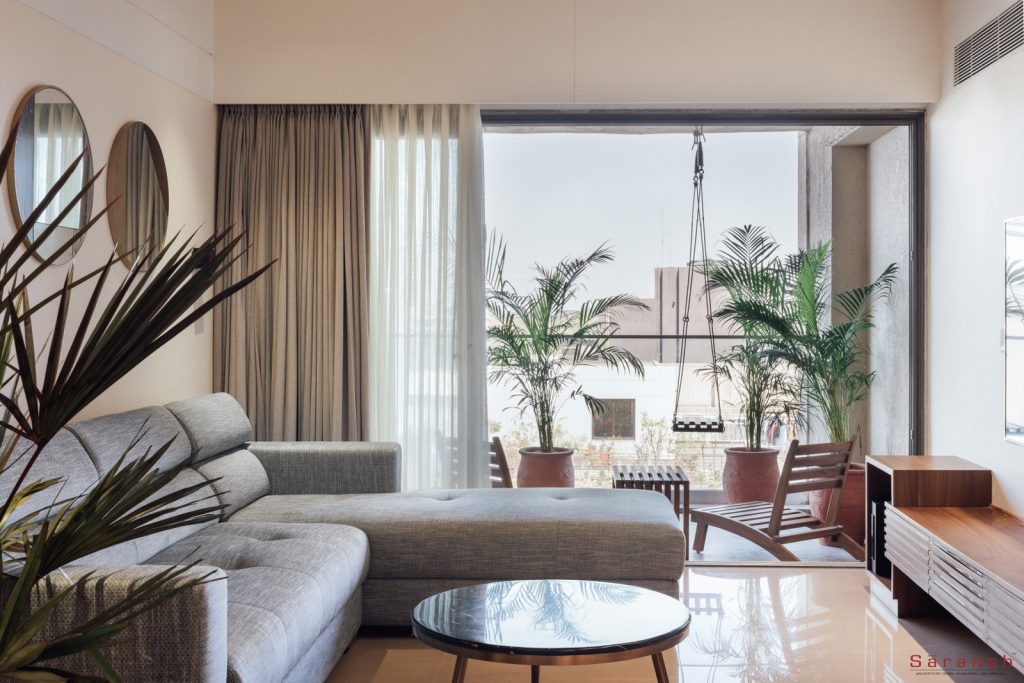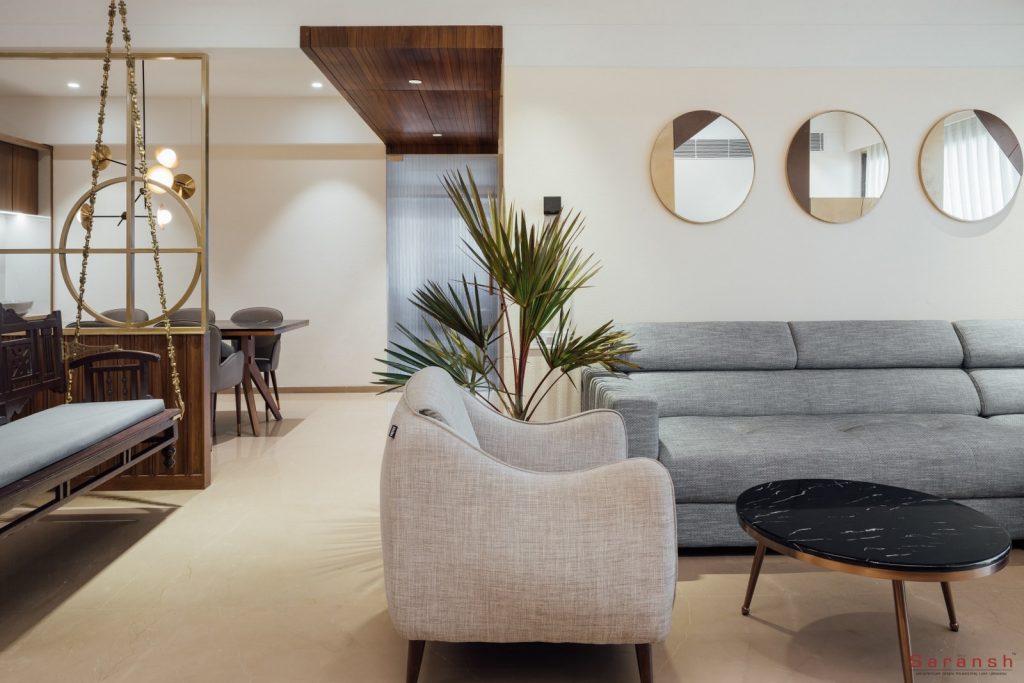 Designed for a family of 6 members, comprising of 3 generations, NR Apartment is conceptualized around making a comfortable home relatable and relevant to all the family members. The material palette in the common areas is kept warm and muted with brass highlights, allowing inclusivity to all the users – while more colours and textures come into play, in the further personalized private spaces.

&nbsp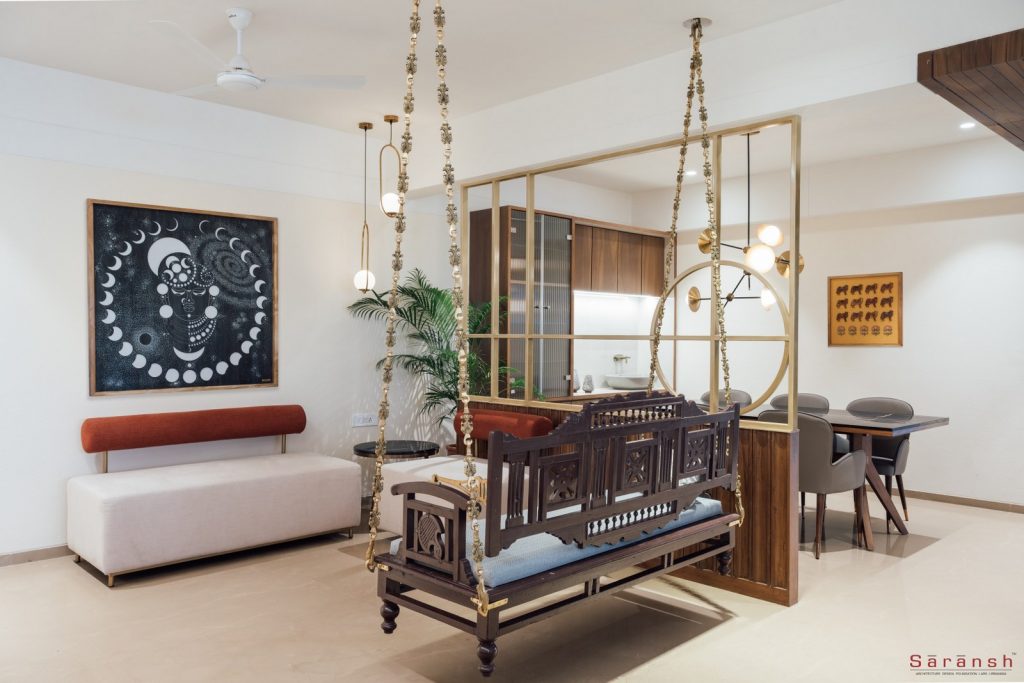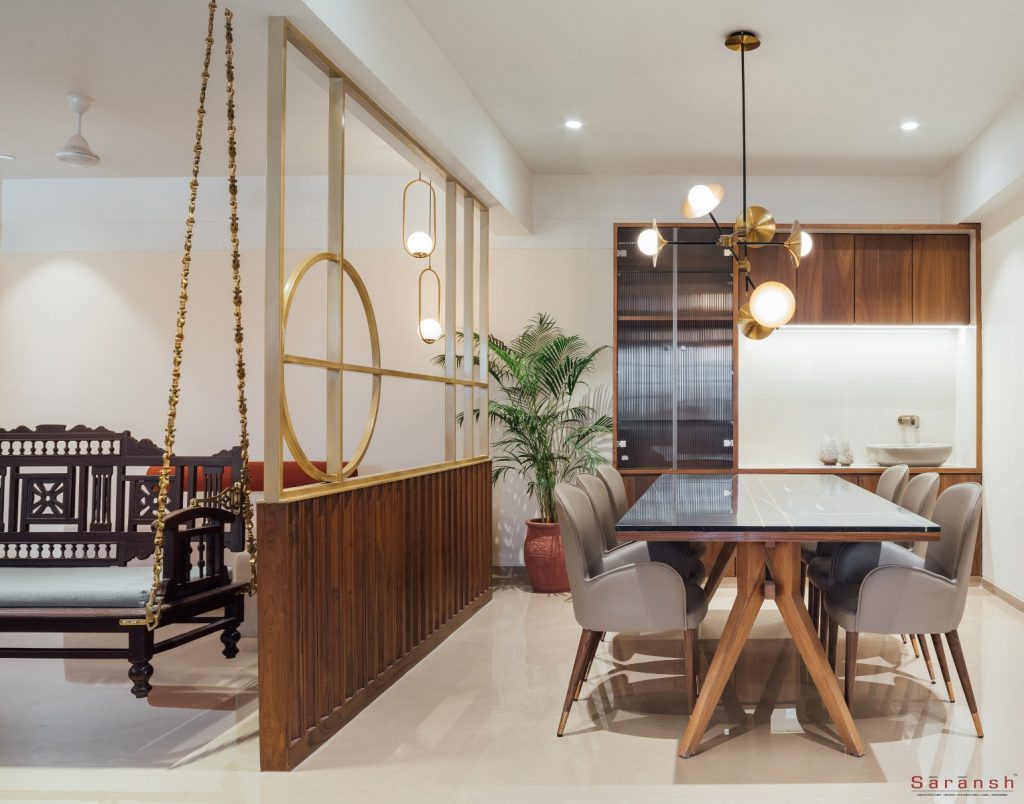 The brass and wood partition between the living and dining spaces is designed to be an element that anchors the directionality of spaces as well as governs the visual language of the common areas. The screen acts as a backdrop to the sitting as well as dining spaces while adding a layer of privacy into the inner spaces of the apartment.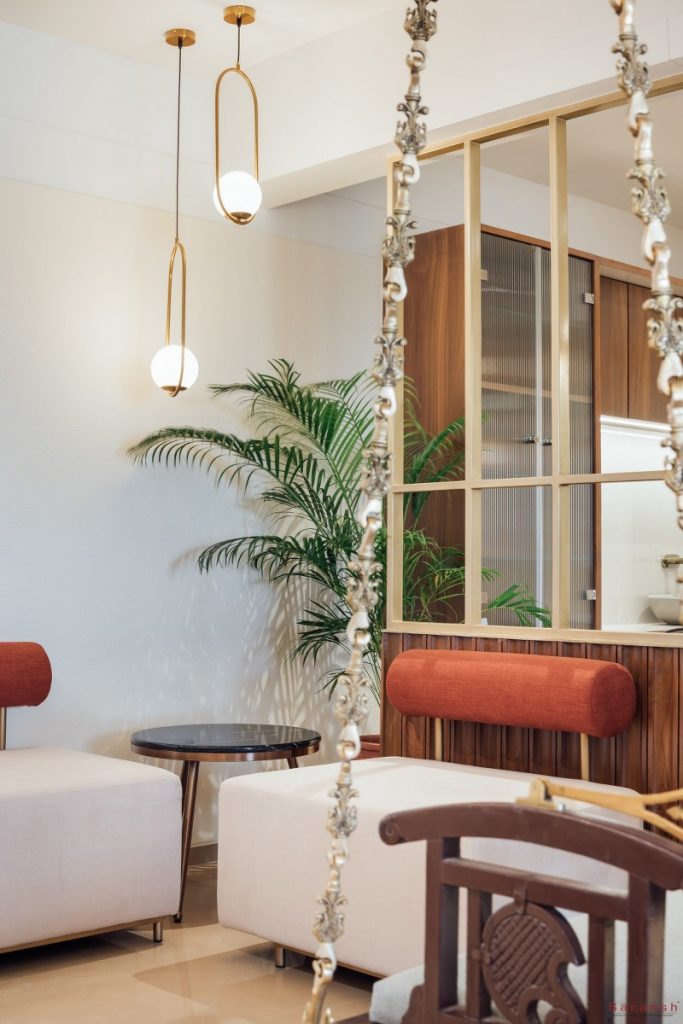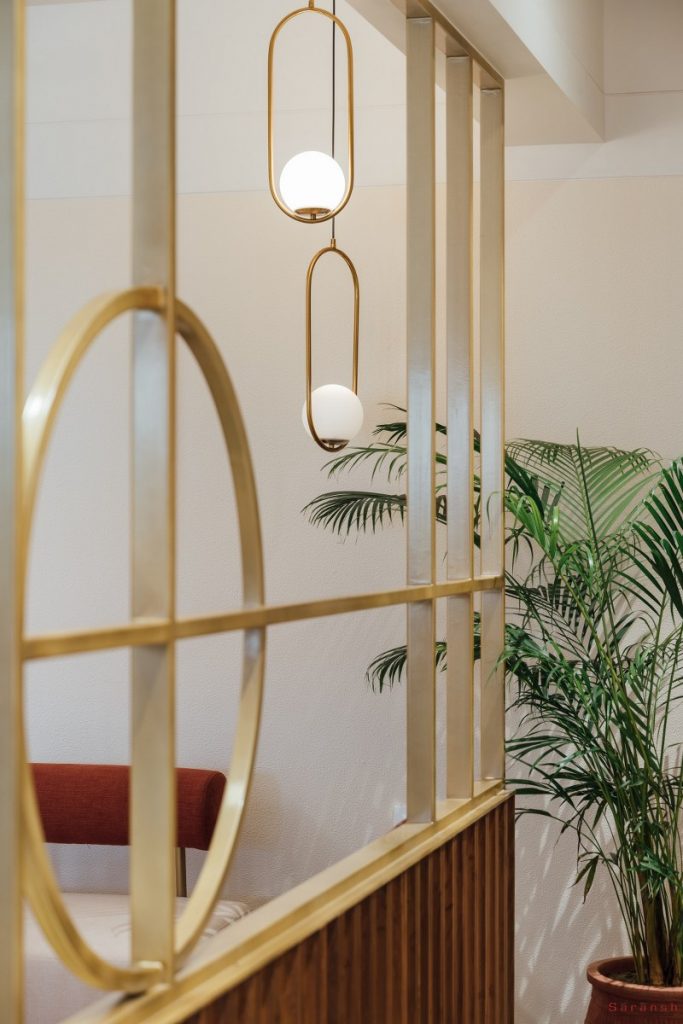 While keeping the colour palette rather muted, a variety of textures have been used in the living and dining spaces, to add depth and shadows to the elements. The walls are finished with a combination of textured and smooth paint separating at the lintel level. The brass screen has a fluted wooden base while the fluted glass is used in the door approaching the private spaces.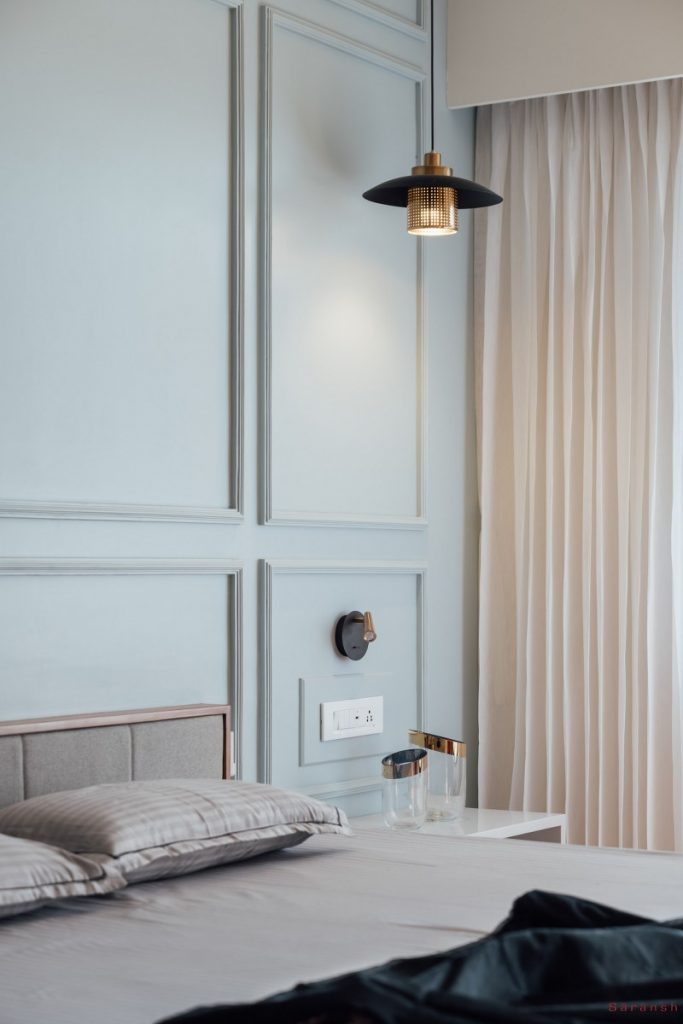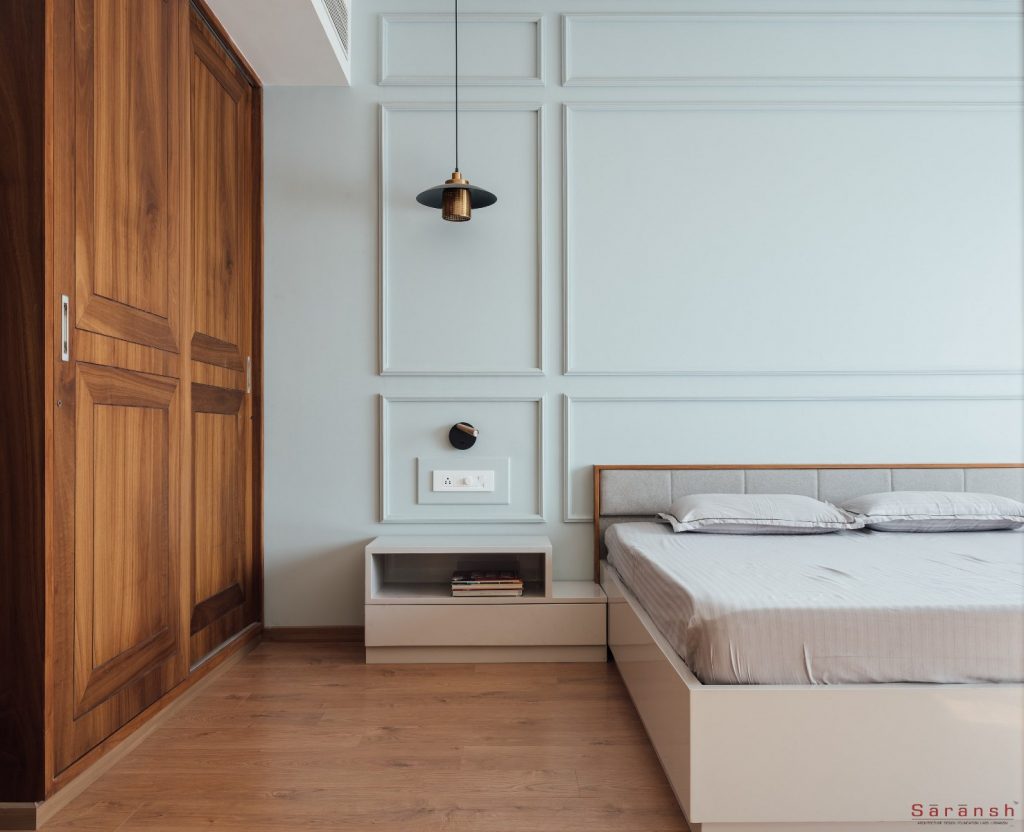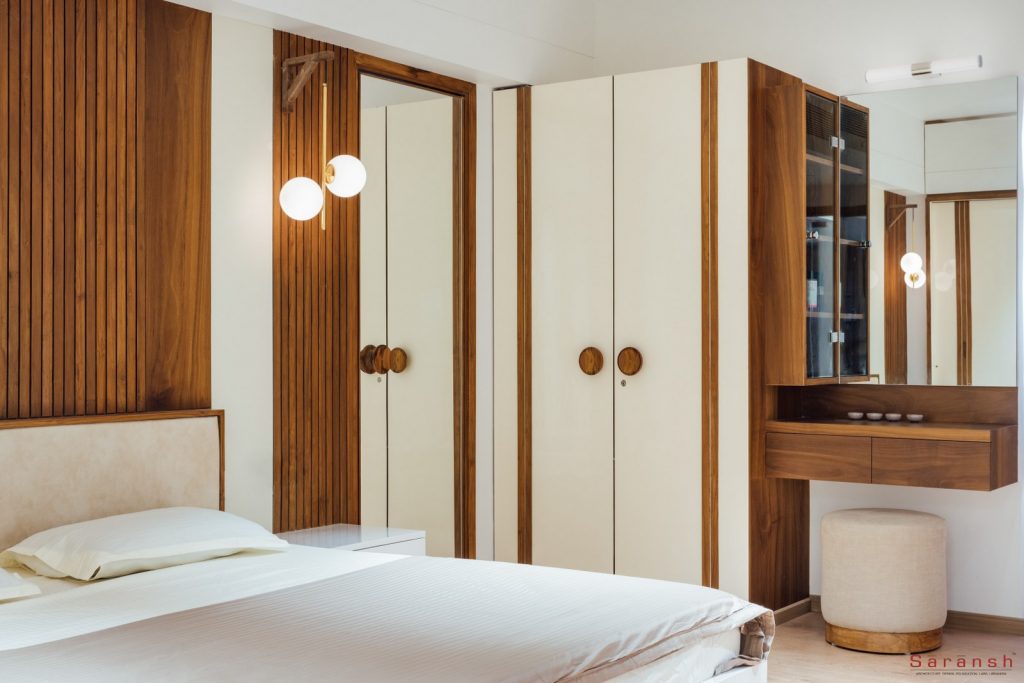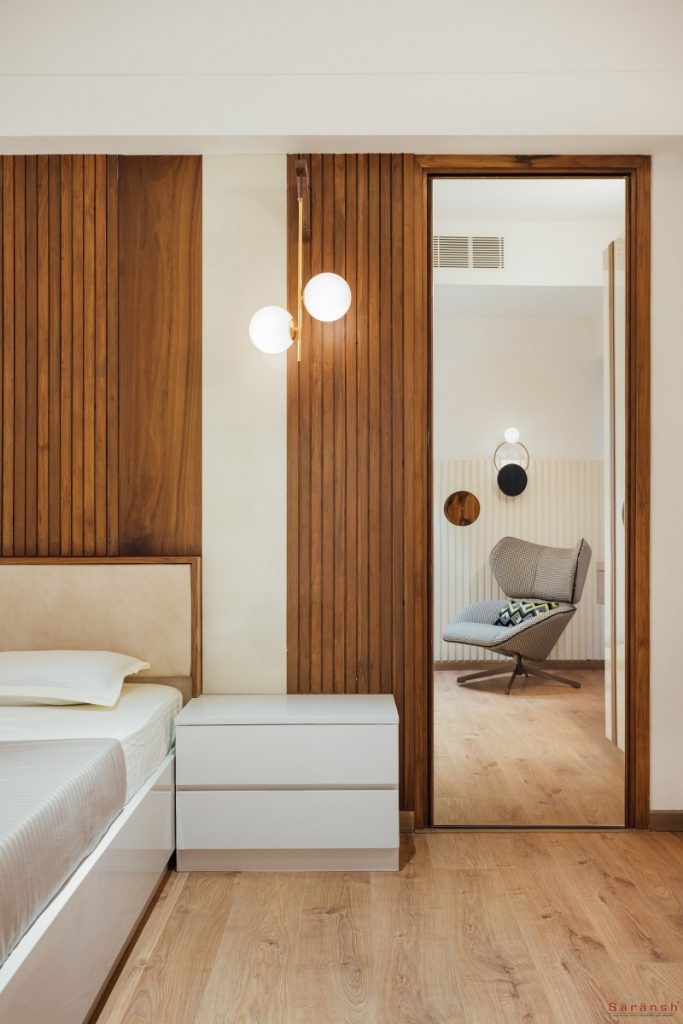 The master bedroom comprises of a warm combination of wood and beige tones, with a play in solid and reflective surfaces. The parents' bedroom is dominated by a pleasing pastel tone of blue, accented with wood, and shades of grey and white.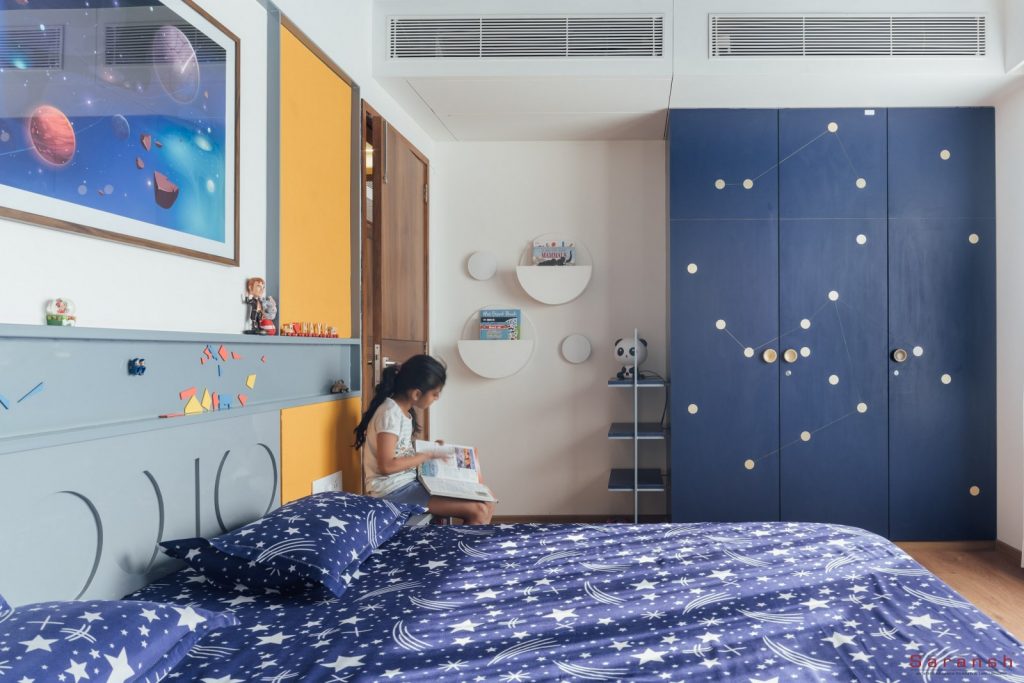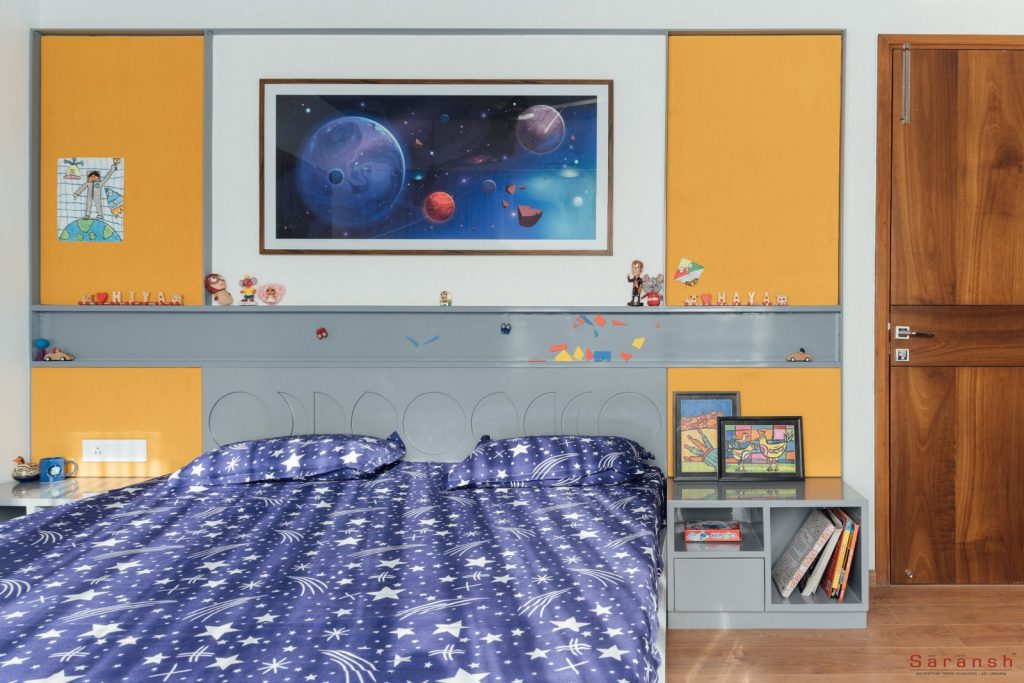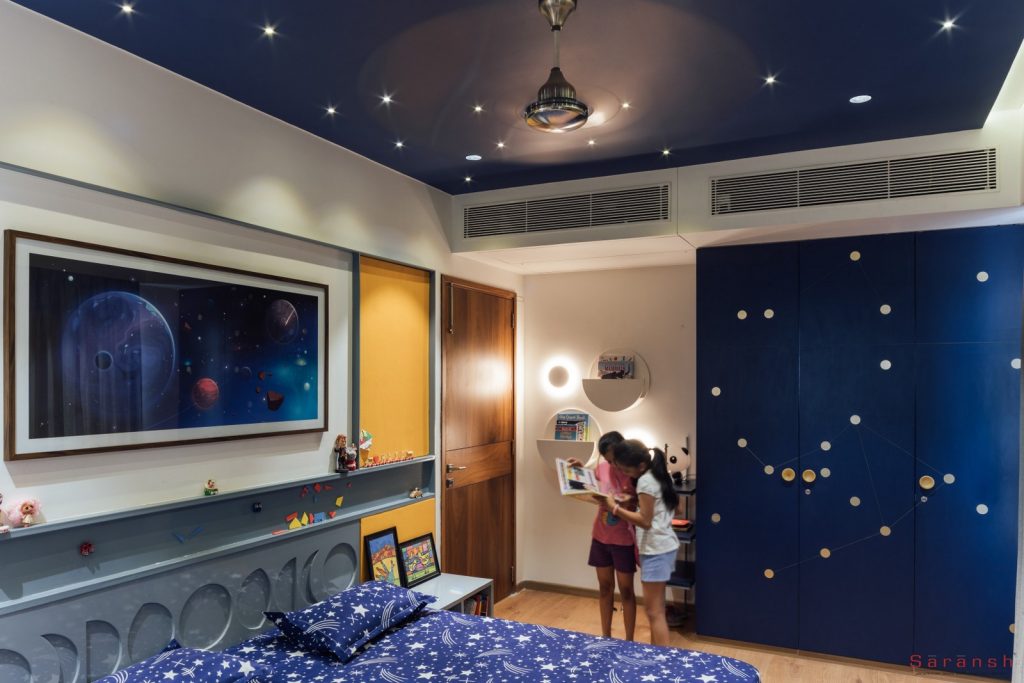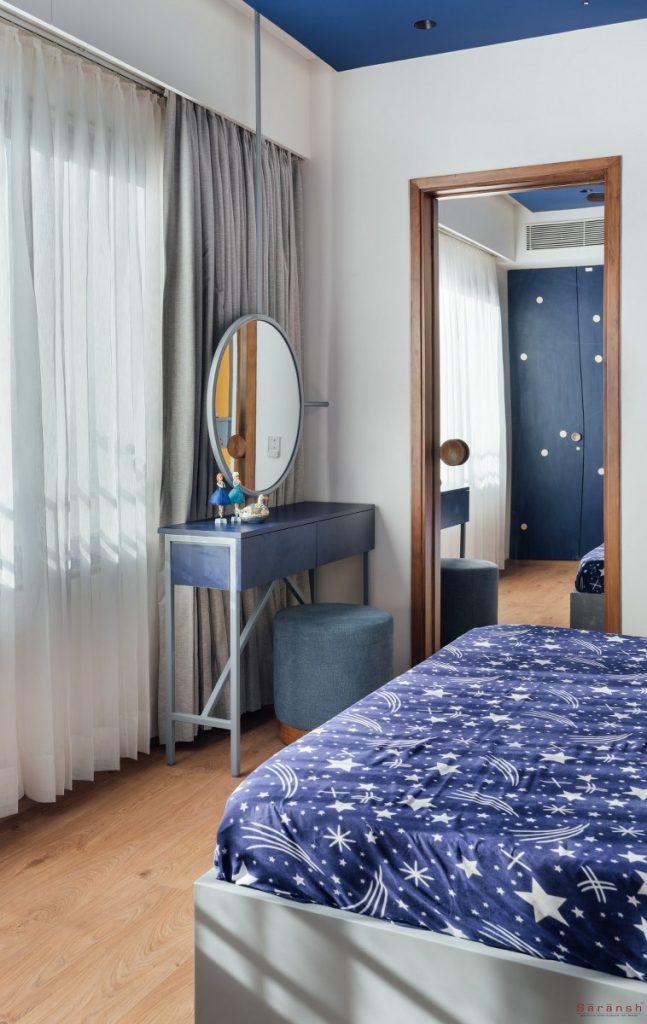 The daughters' bedroom is specifically designed around their deep interest in outer space. Details of constellations on the wardrobe shutters, lunar phases on the bed back, a 'star-covered' ceiling, and eclipse-like wall lamps, all follow the same theme. The bed-back panel is designed with tag boards to pin-up drawings, and a metal band for magnets, allowing the kids to keep their space interactive and updated with their creations.
FACT FILE:
Architecture Firm: Saransh Architects
Project Name: NR Apartment
Clients: Naman Reshamwala
Completion Year: 2020
Gross Built Area: 1900 sq ft
Project Location: Ahmedabad
Lead Architects: Kaveesha Shah
Design Team: Aashna Khetan
Photo credits: Ishita Sitwala
Website: https://saransharchitects.com/
Facebook: https://www.facebook.com/saransharchitects/
Instagram: https://www.instagram.com/saransh_architects/

&nbsp