Caramel  2.0 – Refurbishment Of Bakery and Cafe | Ararch Design Studio 
Caramel New English Bakes, been in existence since 2001 is located at Avinashi Road, the major arterial path of Coimbatore city. With many Institutions and Student Accommodations at a closer proximity, Caramel pulls in a lot of younger generation crowd.
However, over the time it had started to witness a steady decline in the crowd and that's when the client realized that his shop is going dilapidated and it needs a complete facelift, the client approached us with a very simple brief, "Attractive & Timeless".

&nbsp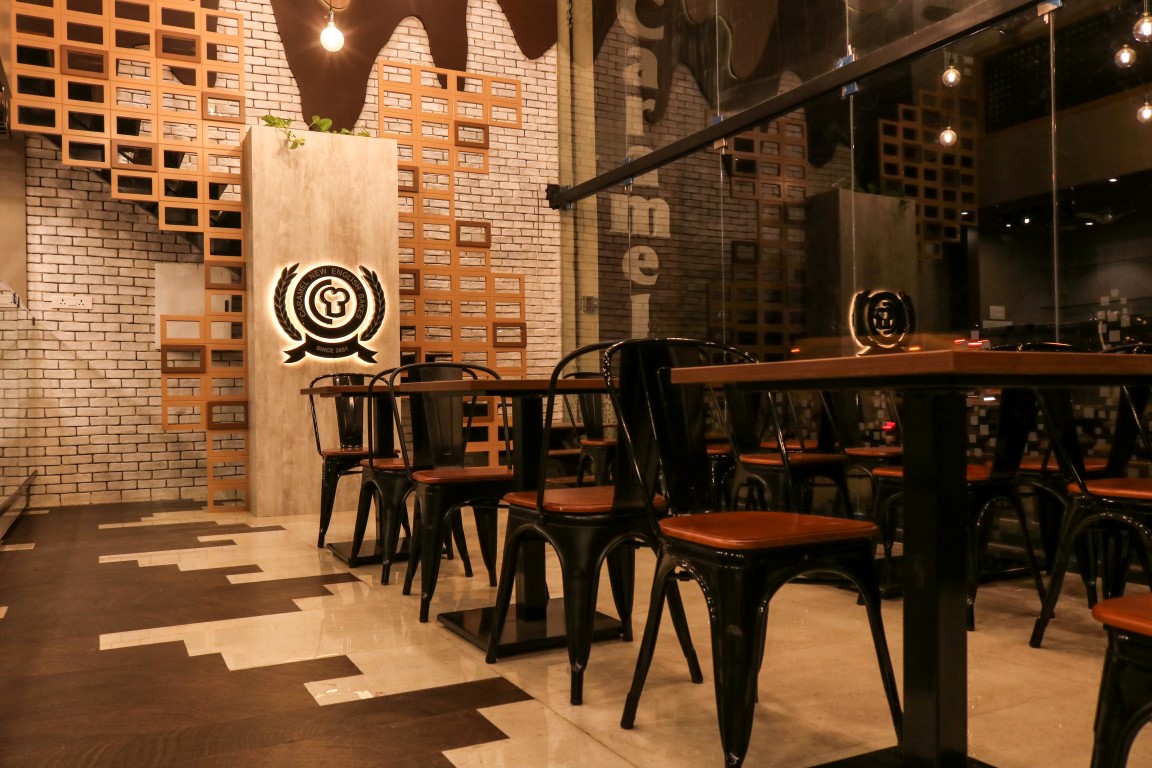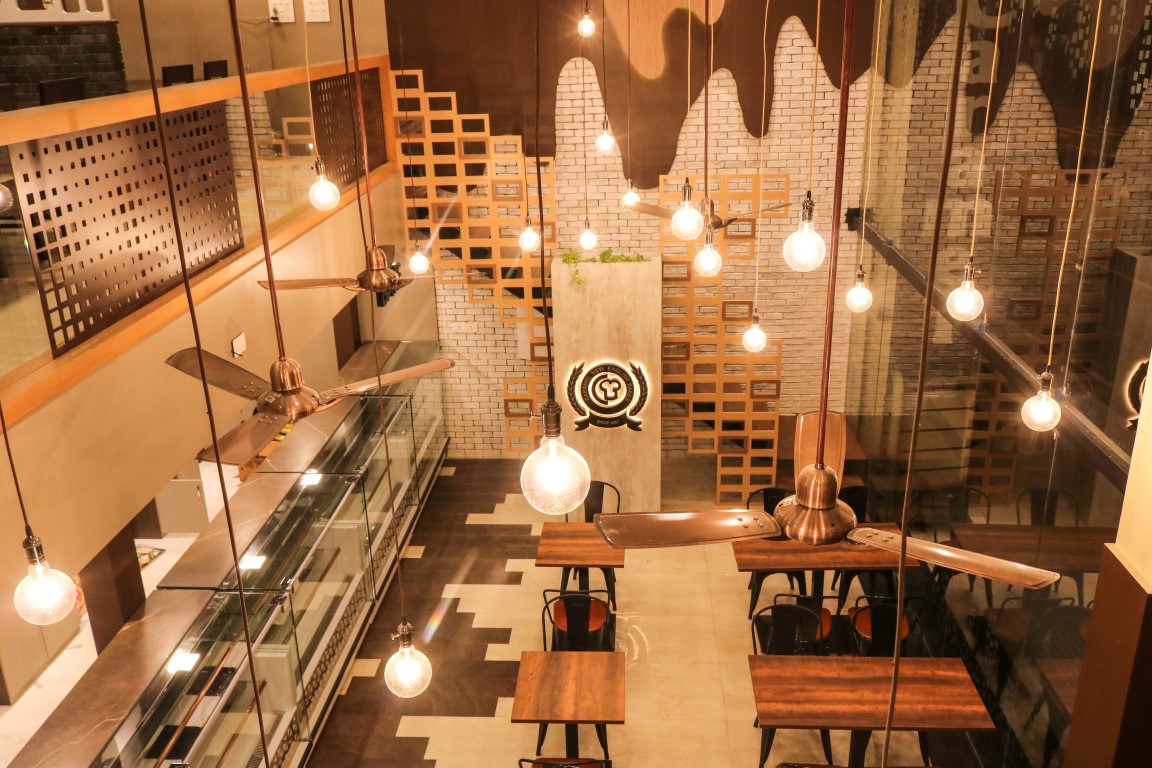 Since space demanded a fresh look, we had to start with changes to the structure itself, from demolishing certain parts to extending the floor slab. The design concept for this project was to provide as much as justice to its name itself. The name caramel should carry itself to the look and feel of the space.
Approach to the design was eclectic, Computational design approach was primely used to derive the major attributes of the design to achieve a parametric outcome. Material Finishes and colour palette were all mostly derived from the shades of caramel & chocolate and had been kept subtle to provide an enriched spatial quality. Ground Floor and First floor were made to look different with the furniture configuration to accommodate the different types of users and scenarios.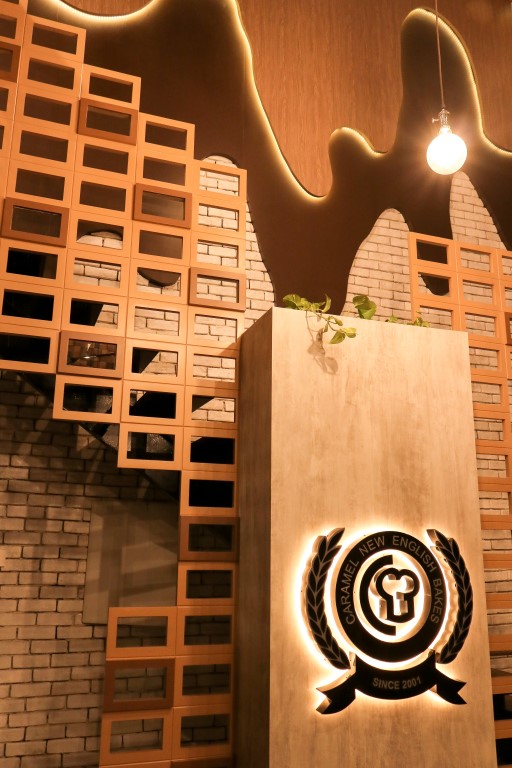 To achieve a Varied character within the Interiors, one particular space, what we call it as the express space was dedicatedly designed to reminiscence the users with the common elements that they encounter while having a tea or coffee in a street-side chai shop or at their own place.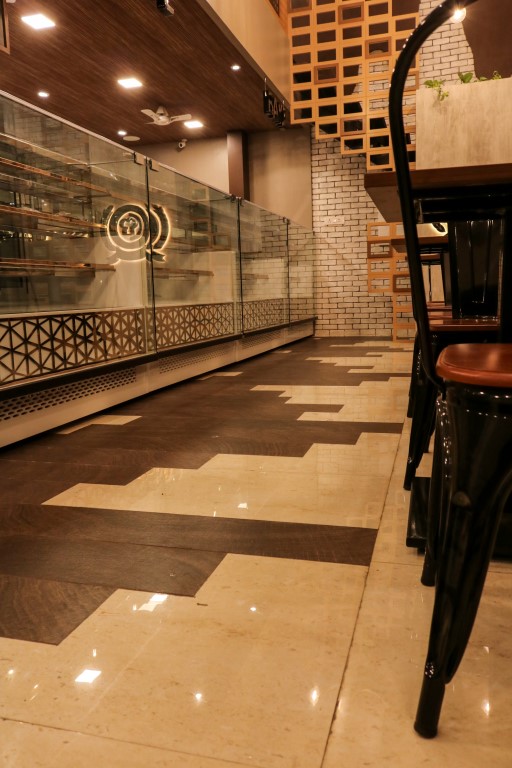 For instance, ceramic cups were used as wall lamps, Newspapers were used to render the wall surface, Cycle wheels and chai glasses were used as a ceiling lamp and timber scaffolding poles for the ceiling. Copper surface & stones were used to render the surface of the counter table. Bamboo poles were used along with the stones for partition.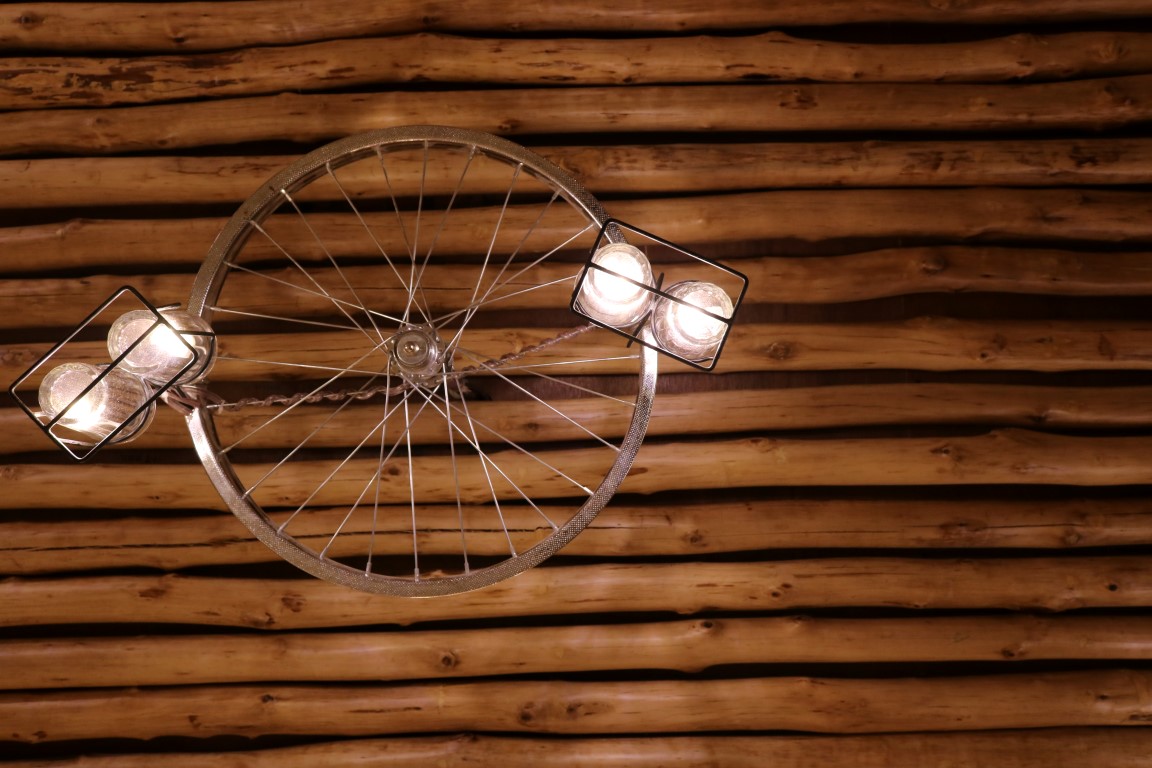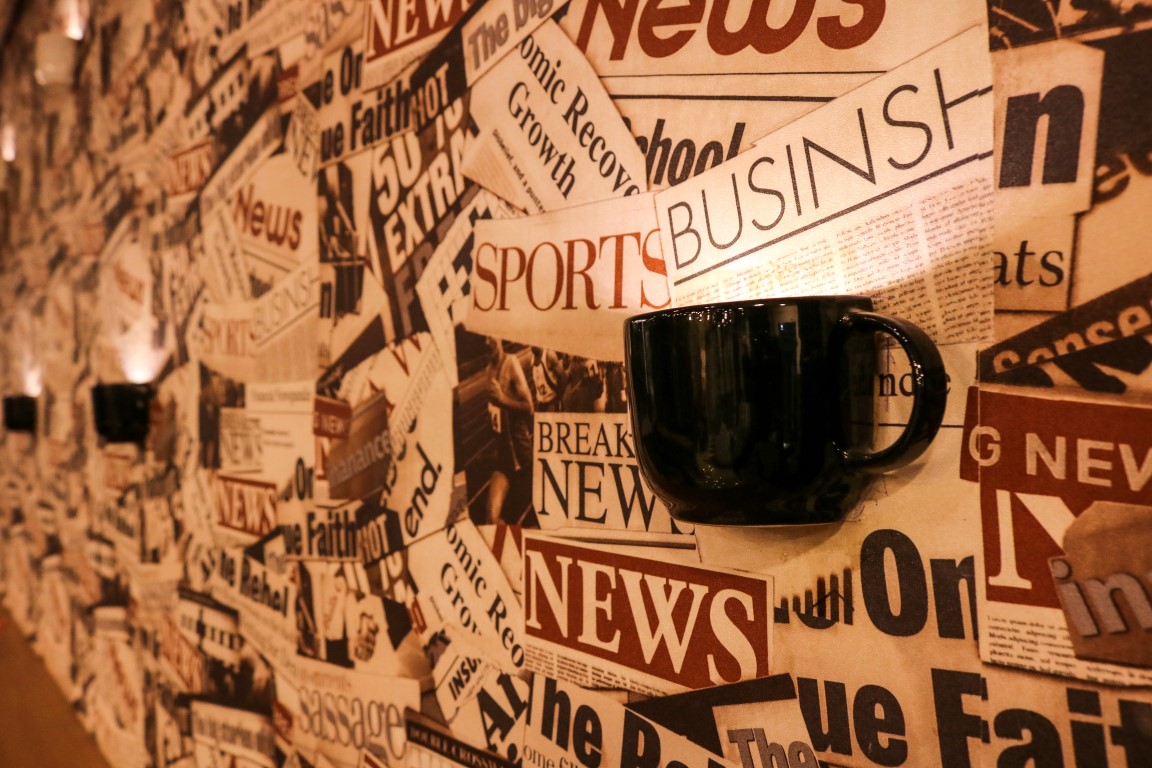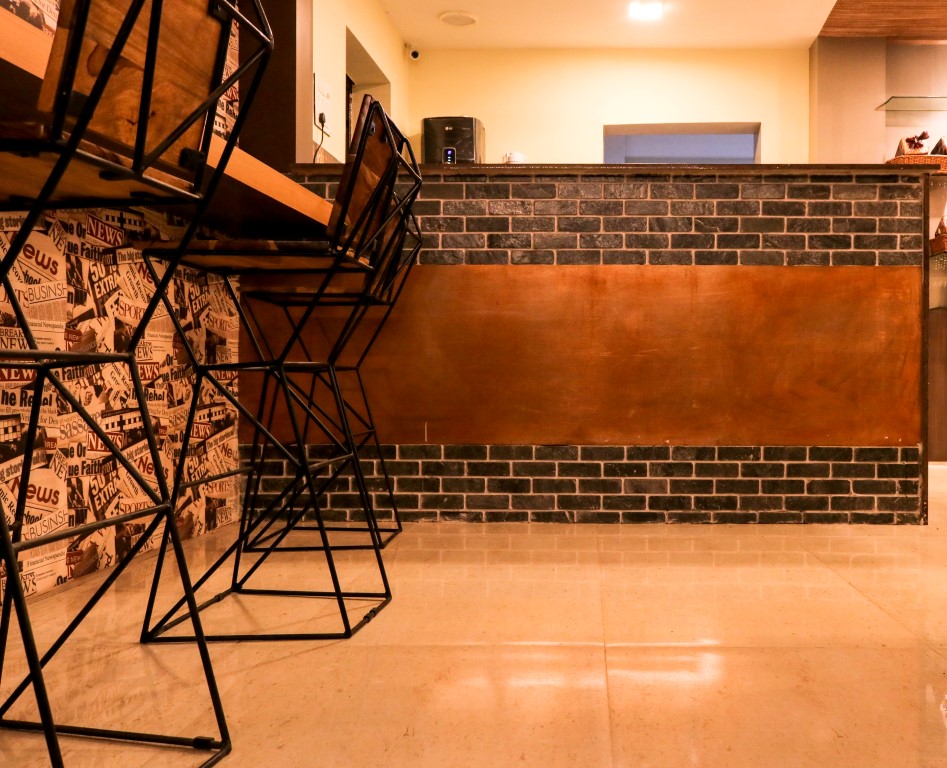 Lighting played a key factor in enhancing the overall aesthetics. Since it was a double-height space, a series of Edison bulbs were hung at different heights from the ceiling panels of different sizes to make sure that the overall ambient lighting levels are reached.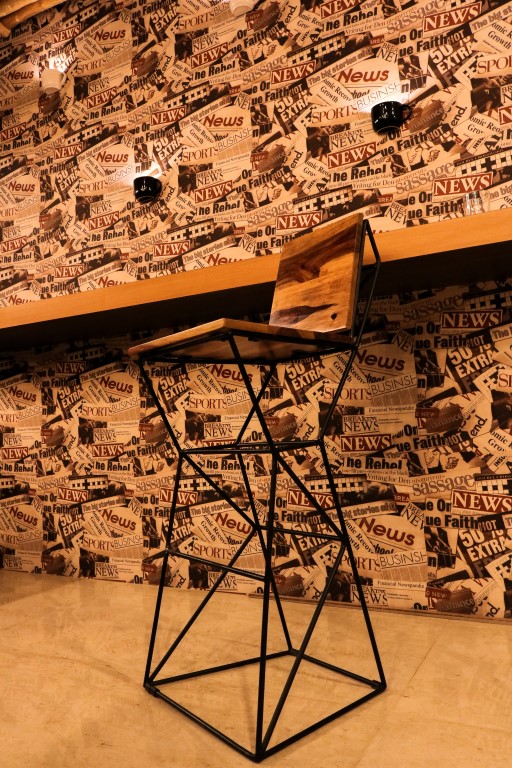 Due to its prime location and to grab the attention the complete surface facing the exterior was cladded with glass embedded with some Parametric imprints. This Indeed added a special character to the whole space.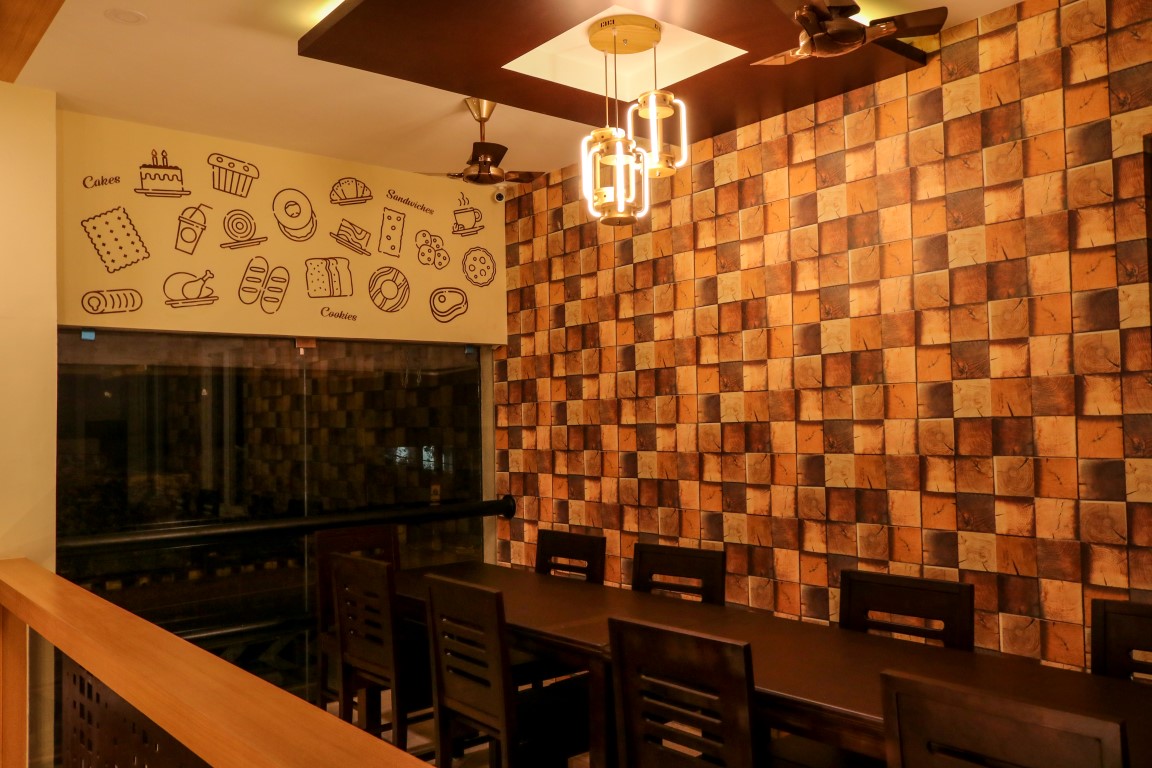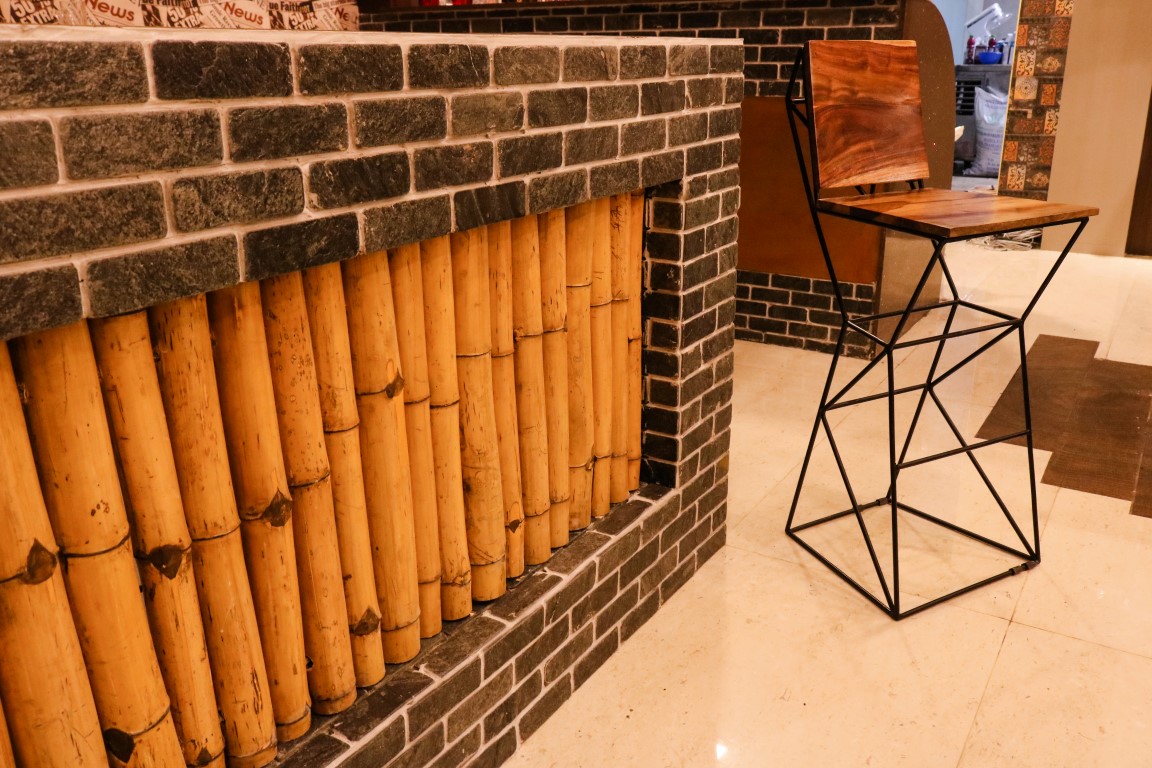 Caramel has opened to highly positive reviews and the overall aesthetics of the space is playing a crucial factor in bringing more users from diverse backgrounds.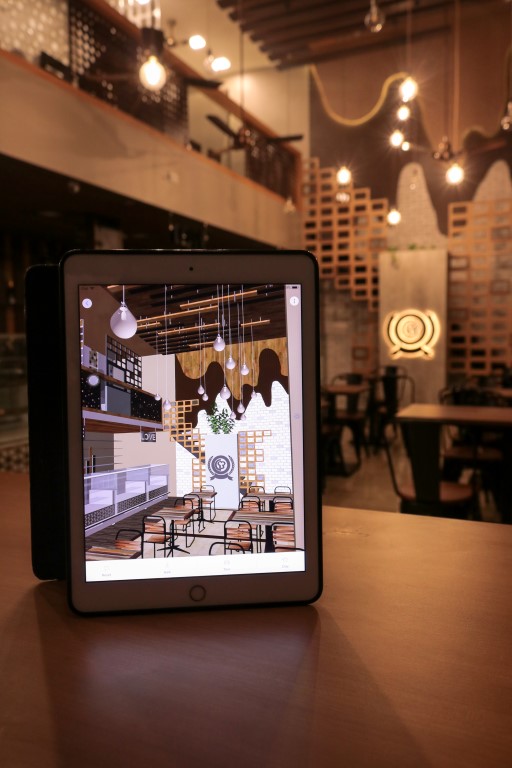 PROJECT DETAILS:
Firm: ARARCH Design Studio
Architect & Designer: Aravindhkumar R P
 Project Name: Caramel New English Bakes 2.0
Location: Coimbatore, Tamil Nadu, India.
Project Type: Bakery & Cafe – Refurbishment | Interiors
Total Carpet Area : 1500 sq.ft
Photography Credits: Muralidharan L.S
ABOUT ARARCH
Artistic Research in Architecture (ARARCH) Design studio was established by Ar. Aravindhkumar R P at Coimbatore, Tamilnadu. Ever since it's inception, ARARCH is trying to make a significant ingress into the realm of Architecture and Design with its relentless exploration on the lines of geometry, material, parametricism, and computational Architecture.
At  ARARCH, we believe that, through an artistic & research-based design approach, it is possible to create environments that could provide an enriched experience for its inhabitants and users. Having a deep reverence for Art, Science & Technology around us, our design process involves engaging new digital tools and computational strategies, Through this, our overall process is a constant feedback loop between both physical and digital realm and this helps us in providing sensible outputs for our clients.
Our methodology is based on the concepts of four C's: Critical Thinking, Collaboration, Creativity & Communication. This enables us to believe in the idea of collaborative and a critical approach to lead a creative practice. Projects for us is just not about seeking solutions to a problem but also an innate opportunity to constantly evolve by learning from and valuing the pleasure of the experiences gained from them.

&nbsp