&nbsp
When the disturbing fire consumed the top of the 850-year-old Notre-Dame Cathedral, the world has witnessed this tragedy in person and over social media with regret and sorrow. The growing number of photos and video clips of this iconic landmark with burning flames and heavy smoke quickly spread all over the internet, struck the nation and countless people around the globe.
As the eyes of the world turned their solicitude towards the following measures, Ubisoft announced that Assassin's Creed Unity is free to download for all. This game made by the French gaming company is renowned for its elaborate 3D models and artistic architectural visualization which simulates every detail of the cathedral. It is of great significance for people to experience and appreciate the majesty and beauty of the Notre-Dame Cathedral by the help of its marvelous 3D rendering technology.
If there is anything that makes video games worth playing throughout the years, it has to be the photo-realistic 3D graphics that made premium visual delight possible. It's well acknowledged that rendering capability can elevate players to a new level of interactive experience. However, what is less known is that there is a skilled team of 3D artists and designers who are dedicated to present gamers products in a visually appealing.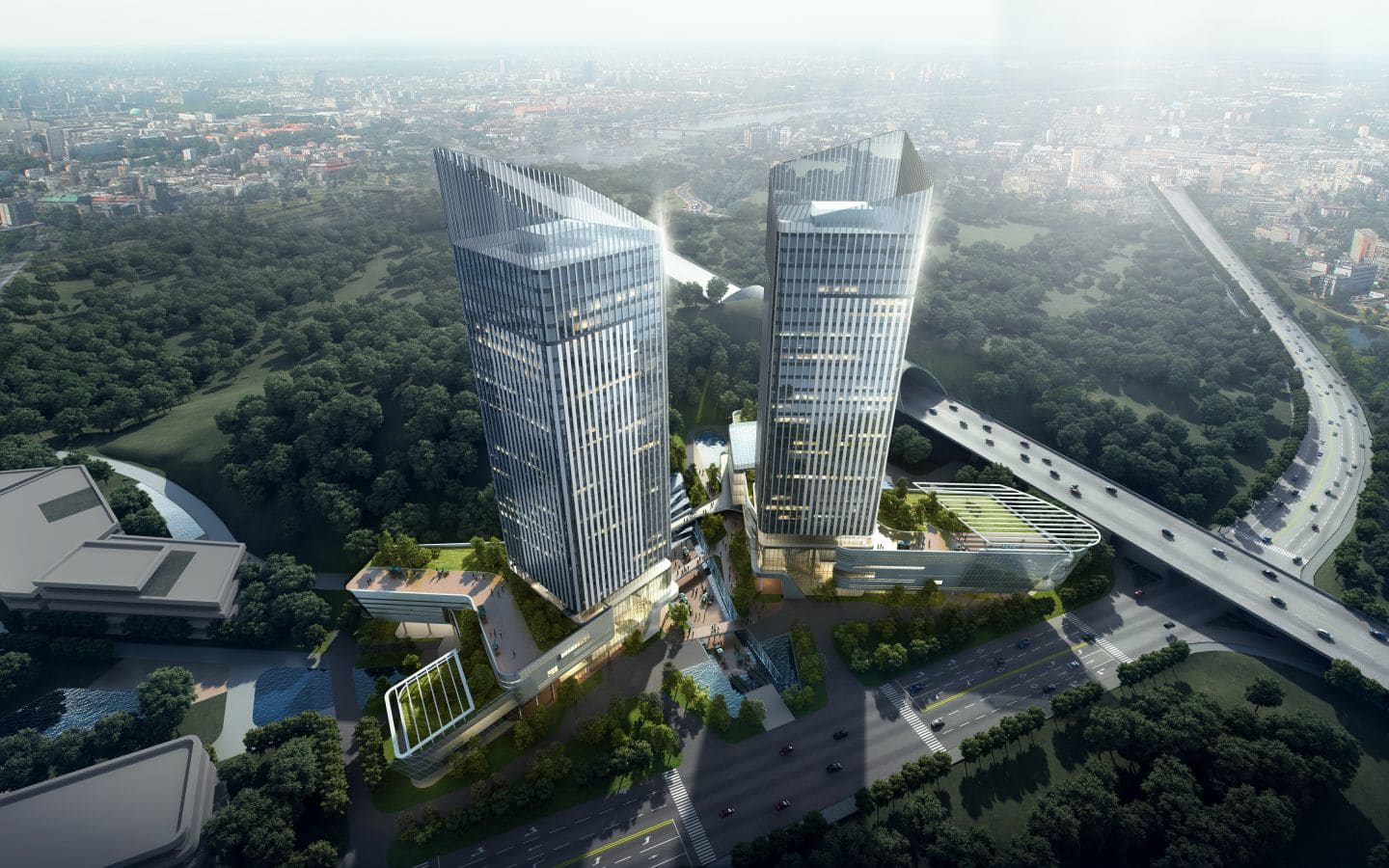 Unlike the videography and traditional photography, architectural visualization provides an immersive experience for clients to manipulate the graphics to zoom in and out to see any angle or detail. Throughout history, architectural visualization has been evolving as the technology keeps moving forward; for example, before 3D rendering and animation, there were freehand sketchings, 2D CAD drawings, 3D B&W drawings. If you are looking for a universal language that can connect all architects and clients, 3D visualization will be the best thing for communication by telling a story of space, lighting, texture, and material.
Architectural visualization works as both an intellectual effort and ultimate marketing tool, allowing you to present and interpret your design as clear as possible. In other words, architectural design is particularly crucial to spatial construction, and the economic benefits of architectural creation should not be overlooked as well. We commonly notice that 3D rendering in advertising and video marketing can easily take the lead to illustrate the superiority of their real estate values to their buyers or audiences. For example, AIMIR CG, one of the leading CG companies in the field of architectural and planning, has recently done a surprisingly realistic animation for a two-story family residence in Manhattan Beach, CA, USA. Based on the concept of making this residence both fundamental and harmonious, natural and modern, the unique characteristics of the building could best present a realistic animation.
So, there you have it: the fast-growing 3D technology results in the awe-inspiring visuals. We're living in an era where 3D technology is being made vigorously towards shaping our world a more beautiful place. It always has to keep progressing according to history. The team at AIMIR CG is not only versed in 3D modeling, rendering and walkthrough/flythrough, but they are also taking the big step to the software technology innovation in the whole 3D rendering industry. They sensed and seized the opportunity and made the first move on the little-known rendering technique in China, Corona Renderer, a software quickly turns the rough sketches into hyper-realistic style 3D renderings and 3D animations. Under the background of rebuilding the Notre-Dame Cathedral, here comes a competition of the spire's replacement for architects worldwide. To conform to the historical trend of the time, AIMIR CG announced a Free 3D Architectural Renderings for the Notre-Dame Spire Design Competition, targeting to make contributions to the preservation of the cultural heritage of the world. If you find their activity exciting and meaningful, you could visit their website for more information. If you would fancy to present top-quality photo-realistic 3D visuals and animations to your potential clients and buyers, it's worth a try at AIMIR CG.
One proposal for the roof, by Alex Nerovnya, a lecturer at the Moscow Architectural Institute, envisages a structure resembling a diamond.
To experience more about architectural visualization around the globe, here are some world-famous architectures that you cannot miss, for instance, the new airport in Beijing, Kistefos Museum in Norway, etc. In all renders, people who did not participate in the design process will not even be able to tell whether is it a photo or a CGI.