The Apartment Interior Reflects Both Contemporary And Classic Aesthetics | krava Design
Context: This project marked the beginning of our journey as an independent studio. Inhabited by both a newly-wed and elderly couple, the apartment had to be designed to reflect both a contemporary and classic aesthetic. We had to create two distinctively designed master bedrooms, along with a smaller room that would serve as a den, but could also double up as a guest room.
Visit: krava Design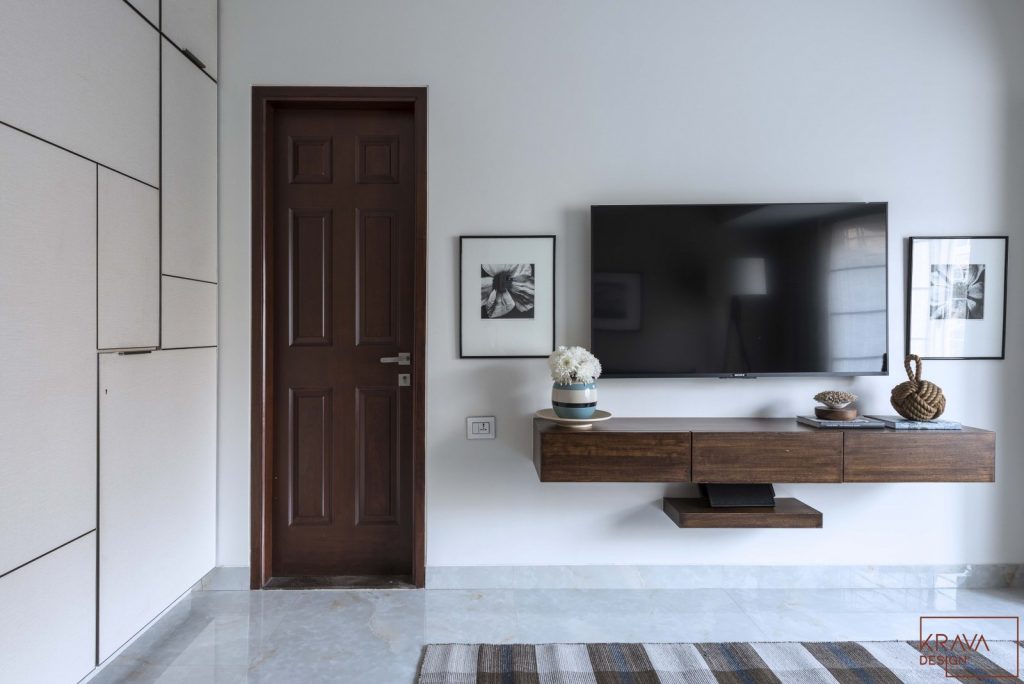 Constraints:
The entire apartment had to be designed to be completely Vastu compliant. The home, specifically the master bedroom for the newlywed couple, had to be made comfortable and welcoming for the new bride, but there were no available inputs from the bride. The spare room had to be designed in a way that was flexible enough to work both as a den and a guest room, but could also be turned into a children's room in the future without a complete overhaul.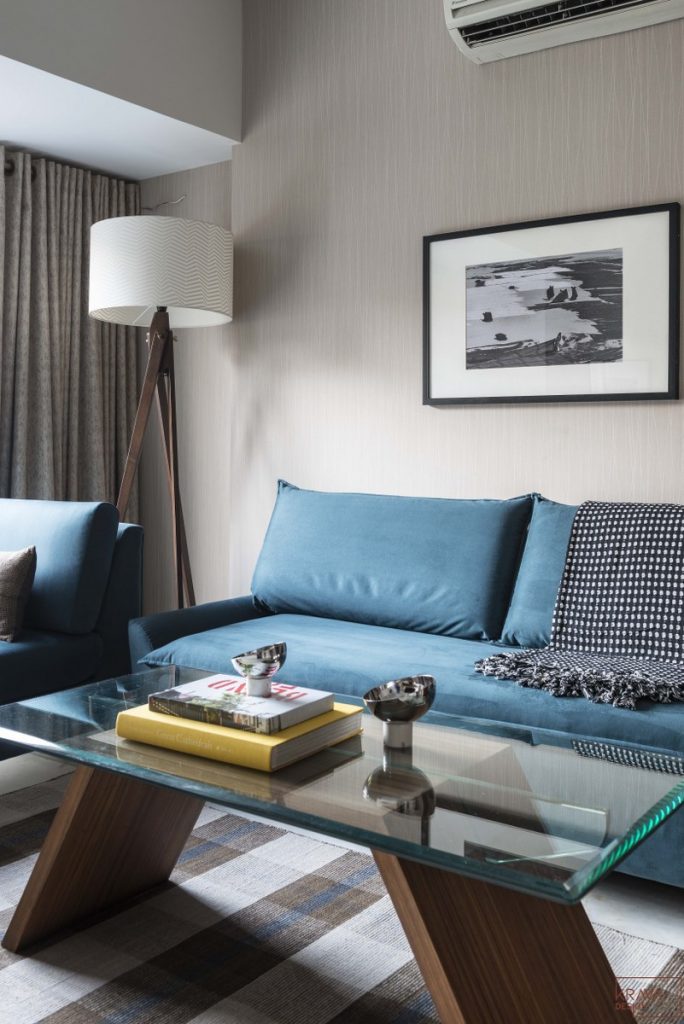 Our approach :
Each area of the house was designed to be warm and inviting, and specific to different functions. Blue accents contrasted with earth tones, strong lines, and a distinct sense of materiality, was what tied the entire apartment together.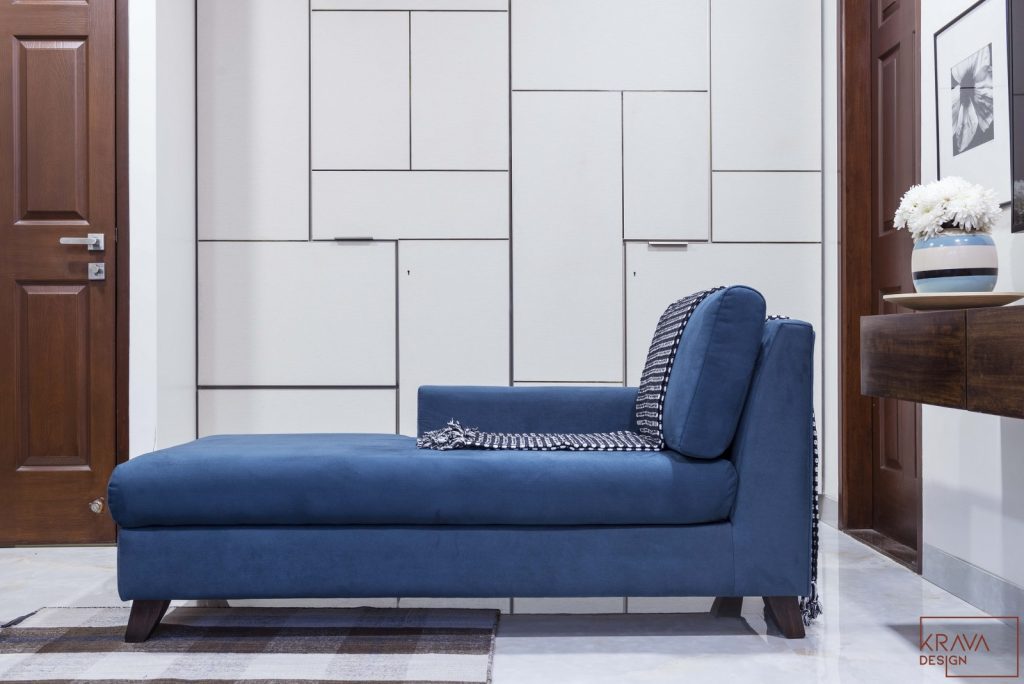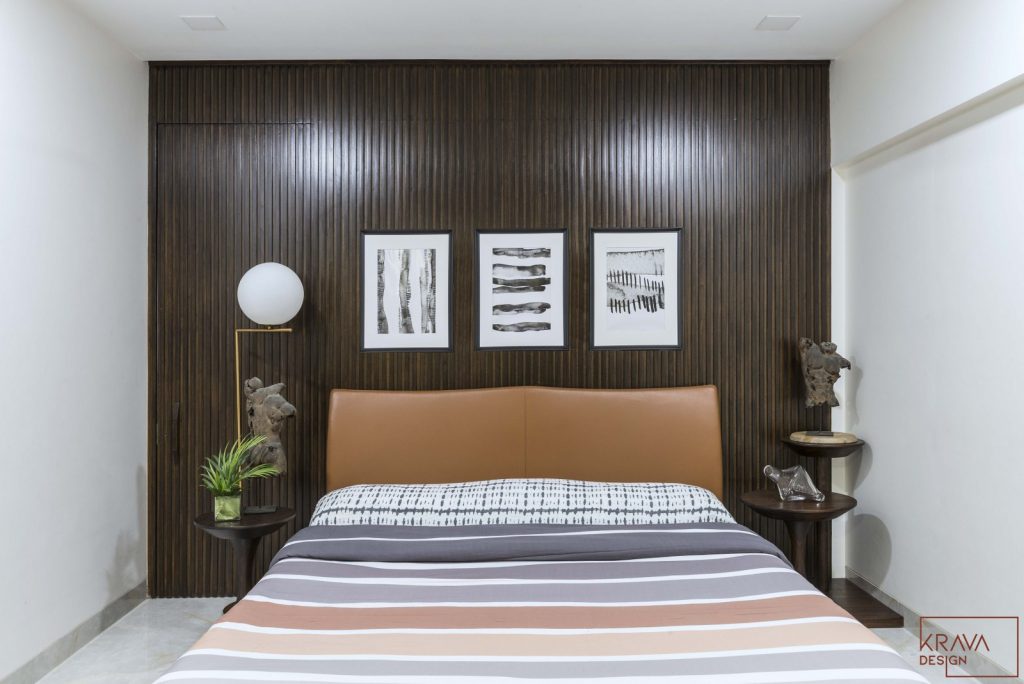 For the newly weds, we designed the master bedroom with strong lines and bold materials, giving it a young, contemporary sensibility. A dark walnut stripped panel, contrasted with a tan leather headboard, and sleek brass light fixtures, gave the room a chic feel.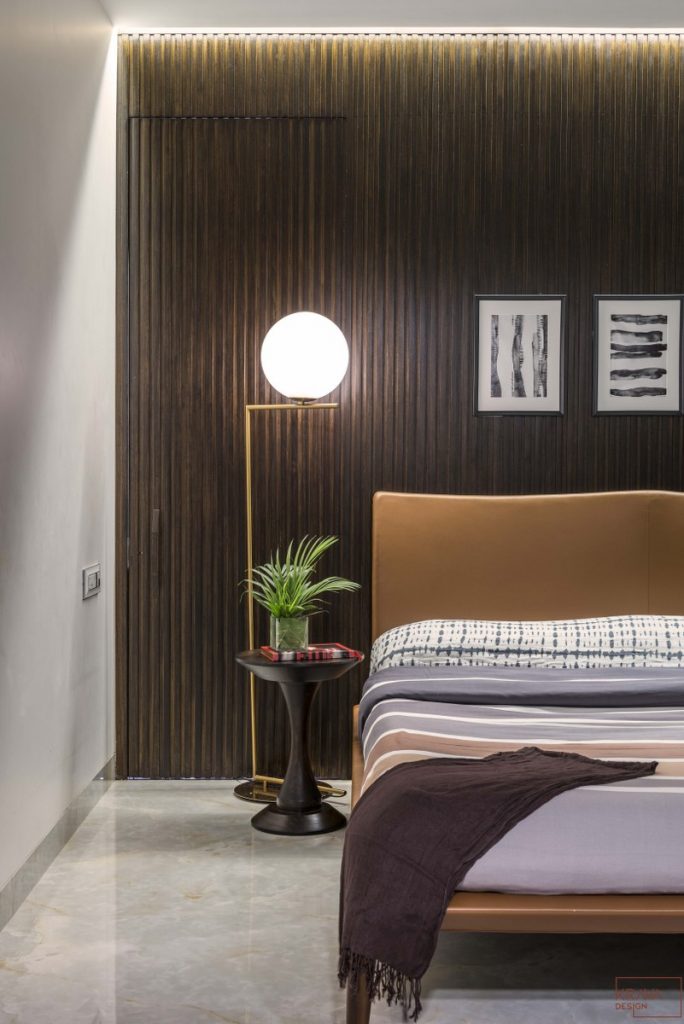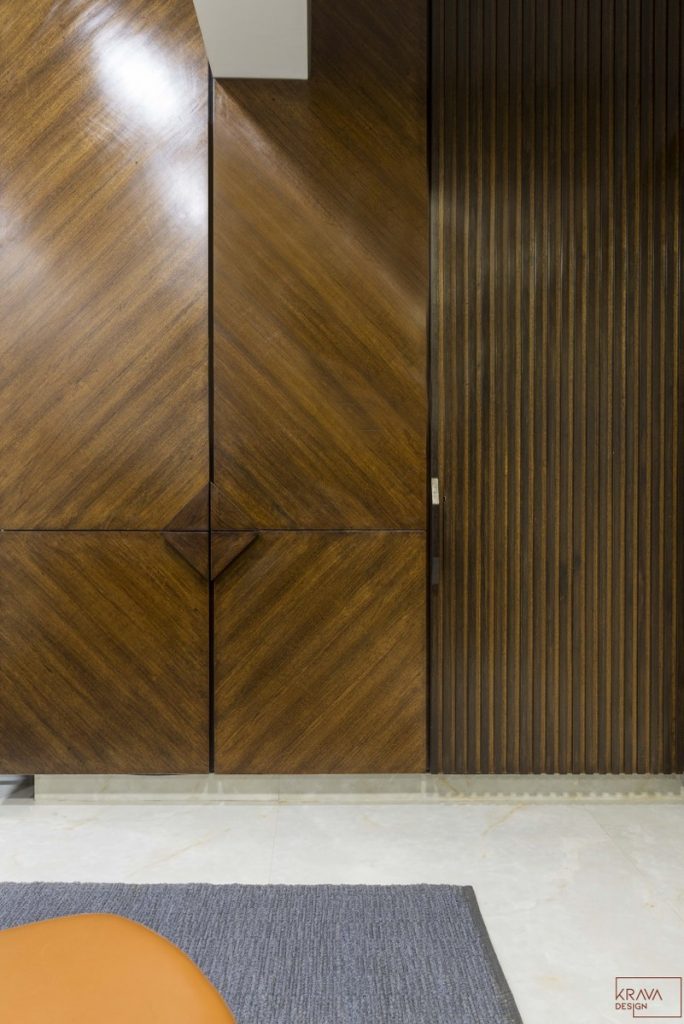 Floor-to-ceiling mirrors added a sense of grandeur to a small dressing unit for the bride. The bathroom was designed with herringbone-patterned flooring, made of tile and brass finishes.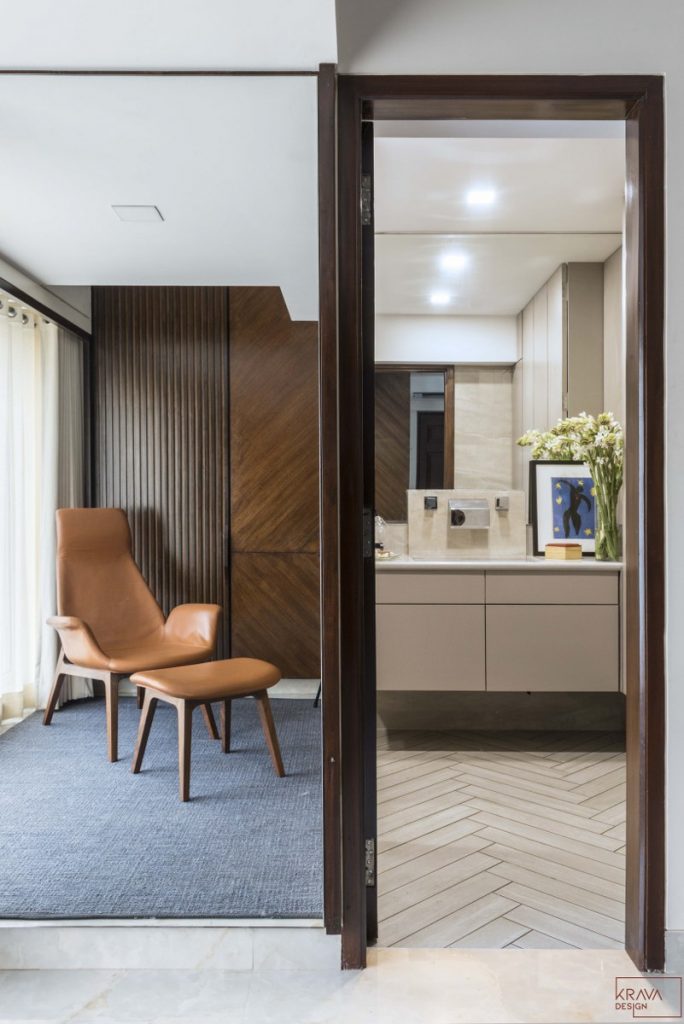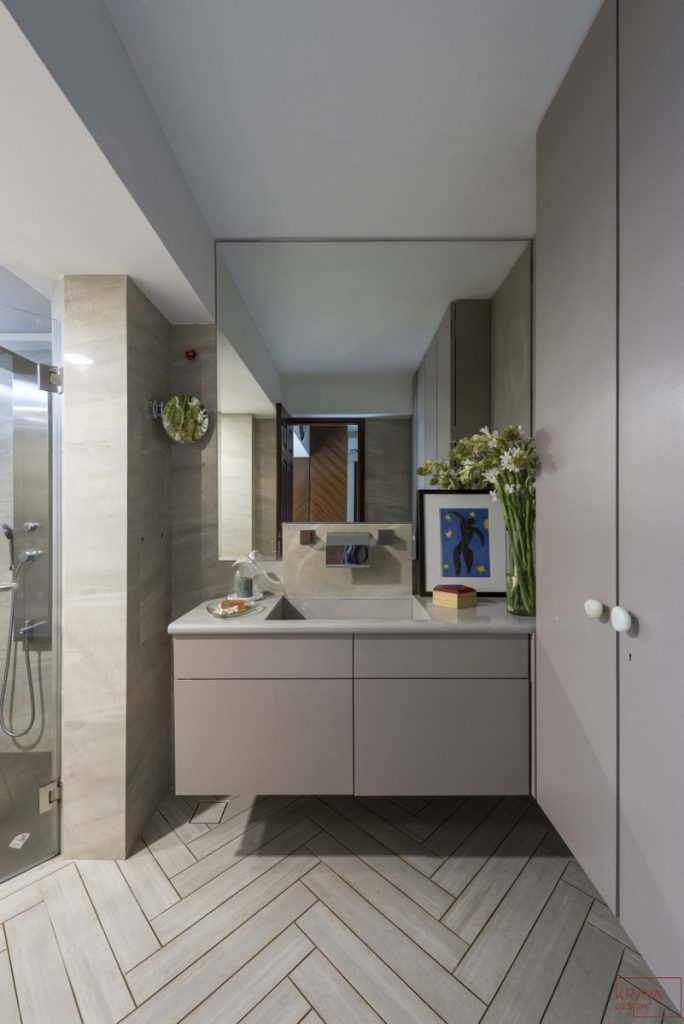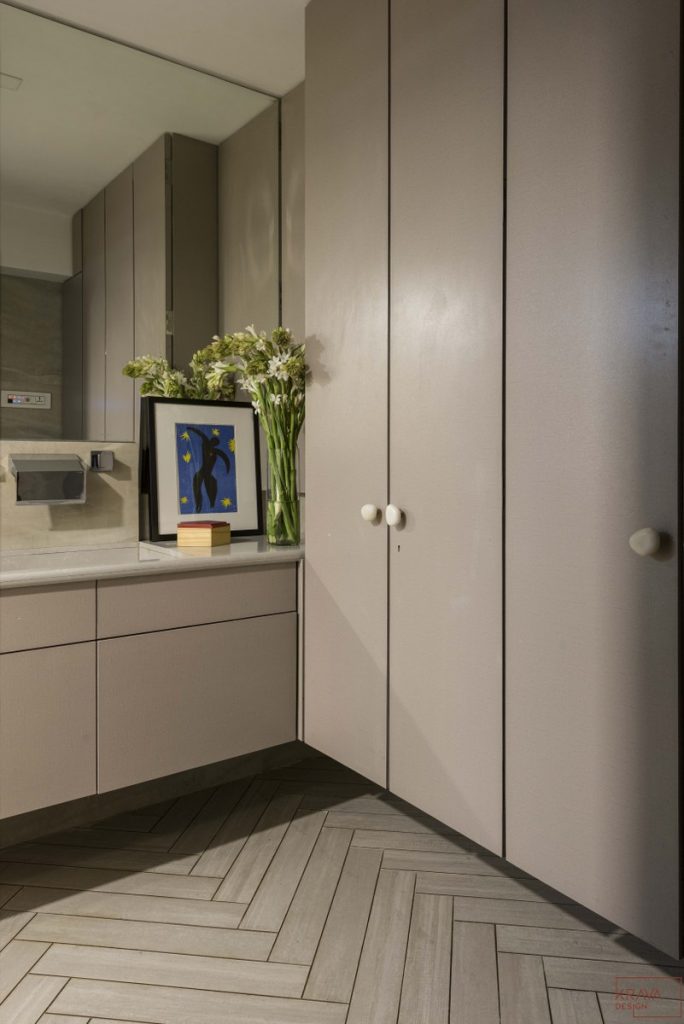 Although detailed, this design was kept muted with warm neutral colours, and a custom basic was built to keep the monotone theme consistent. Playful details like maple pebbles, an old possession of the client, were added in as wardrobe handles and provided personality to the room.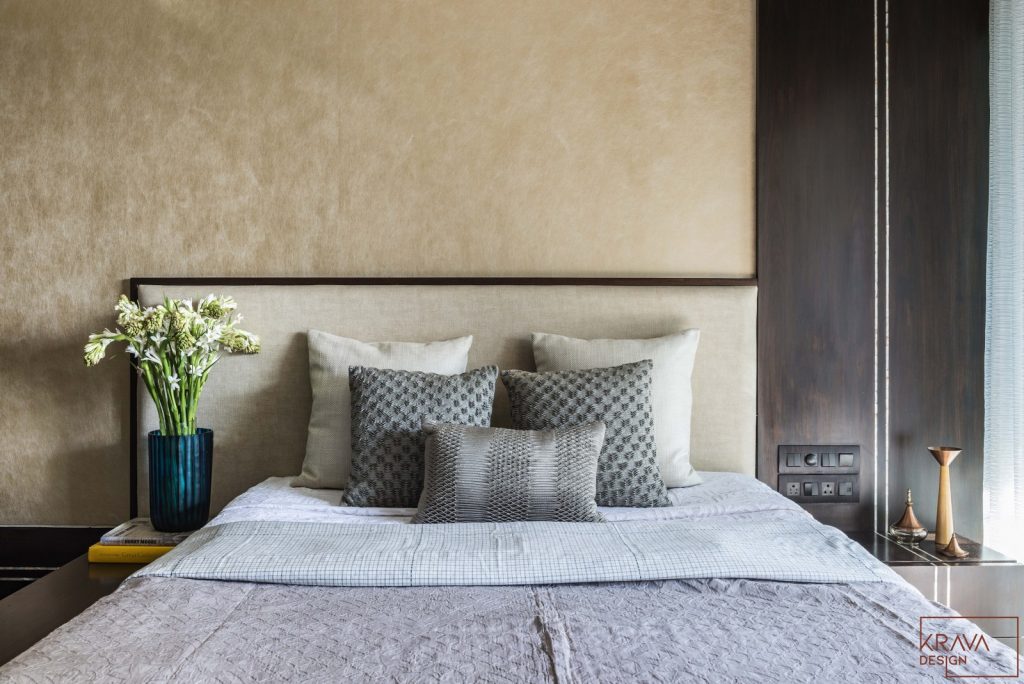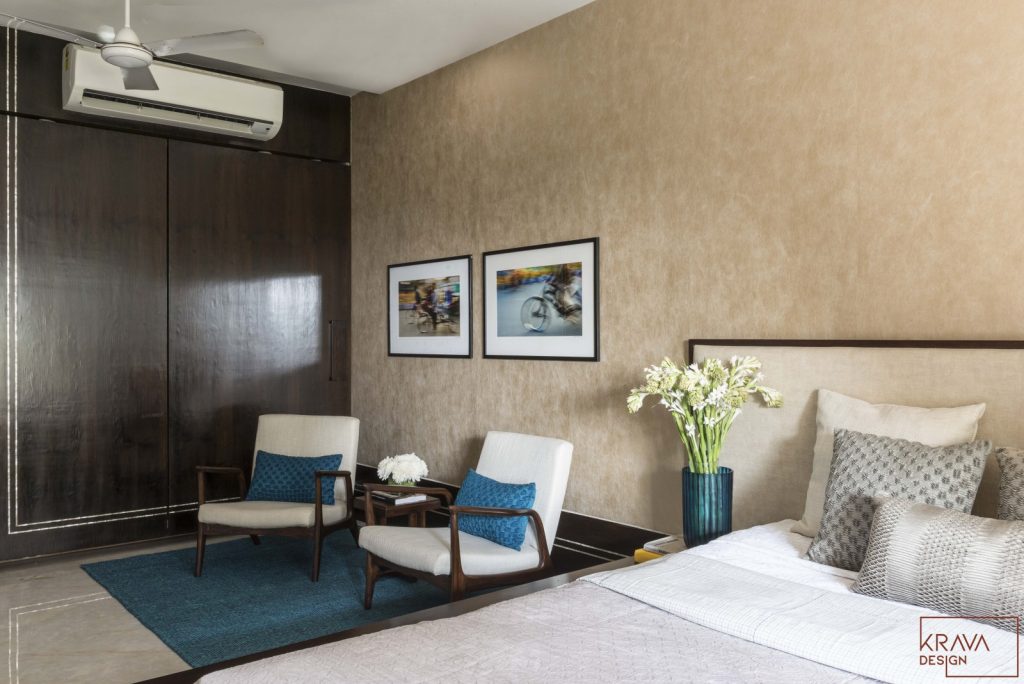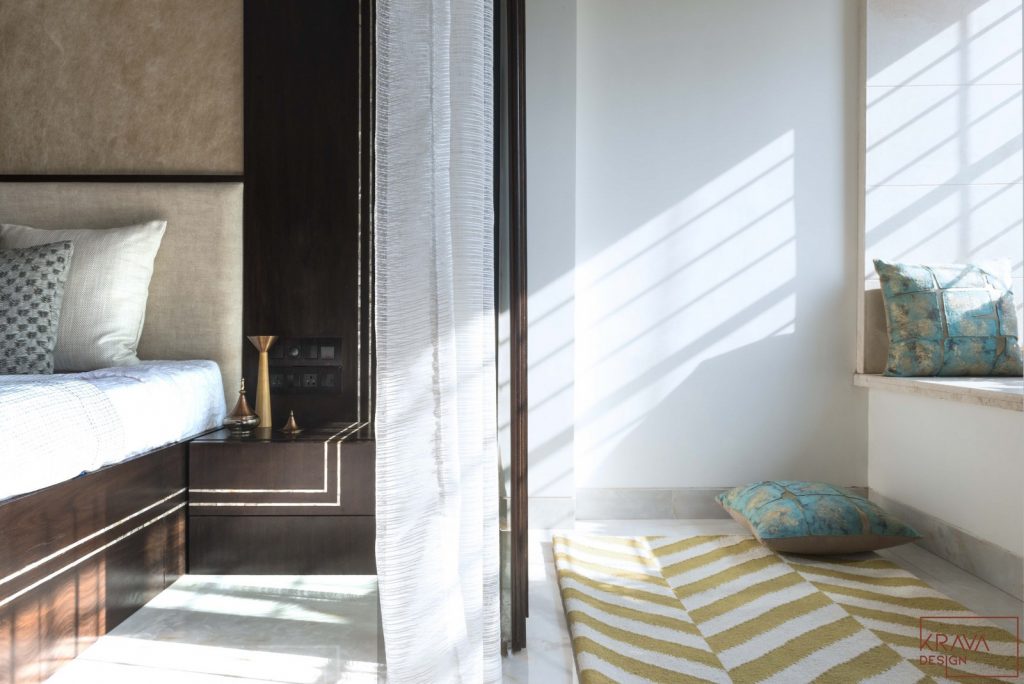 The second master bedroom had softer elements. A textured neutral wall finish, deep walnut tones, and beautiful pearl inlay details in the wardrobe, bed and nightstand units, all added to the sophisticated fluidity to the room meant for the elders of the house.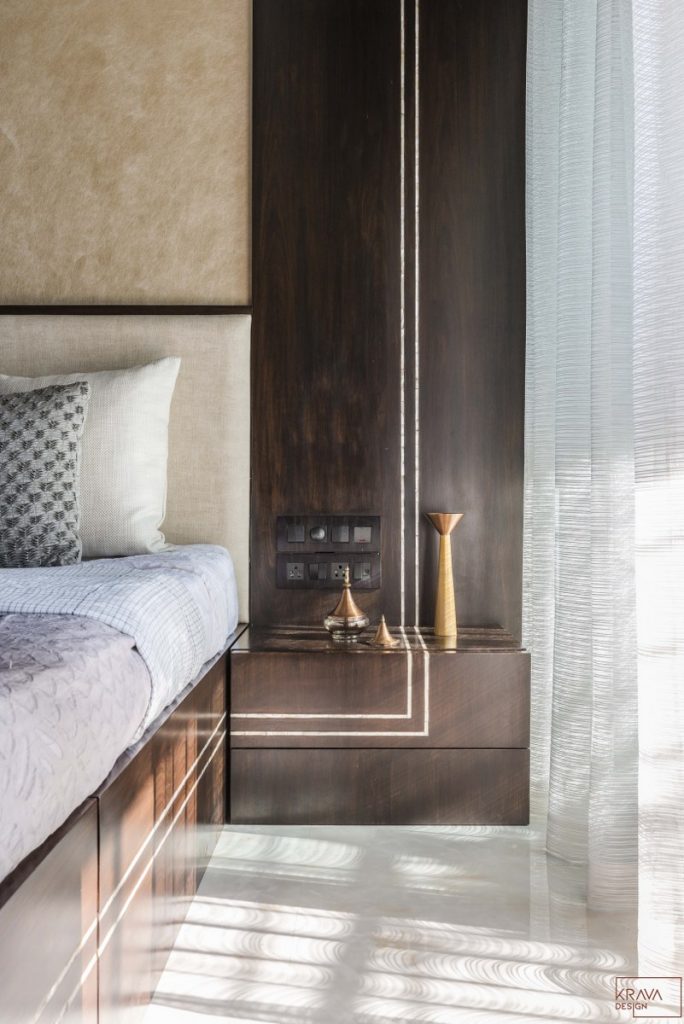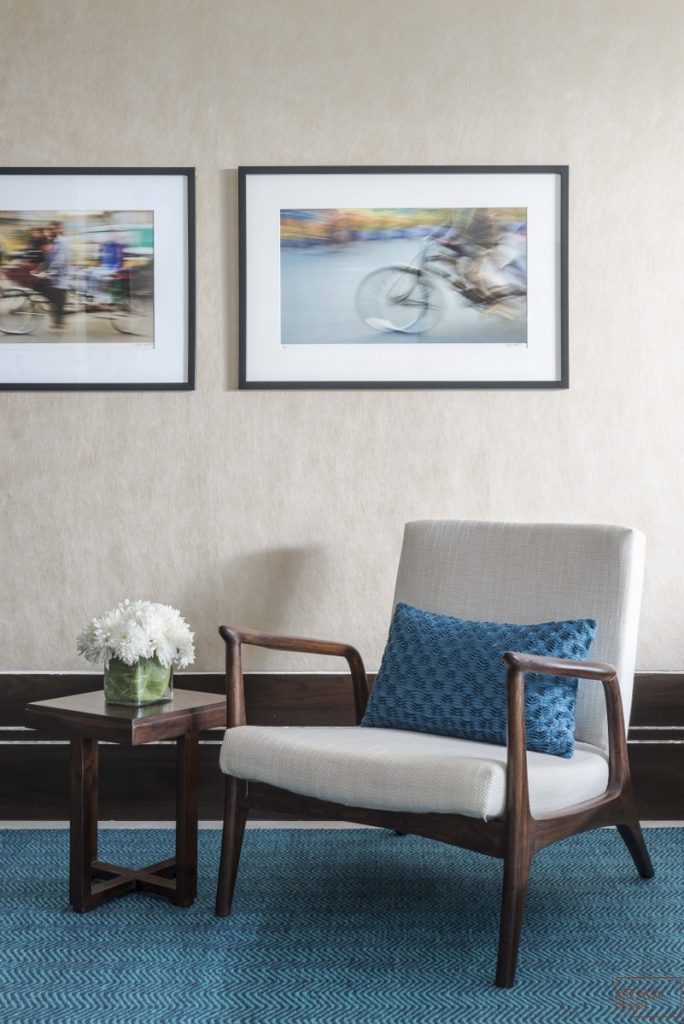 For the third room, an elegant sofa-cum bed and adjustable glass table were chosen to add flexibility to how the room could be inhabited. Concealed storage solutions, such as spacious sliding drawers, were added to store linen for potential guests, while also serving as potential wardrobe units.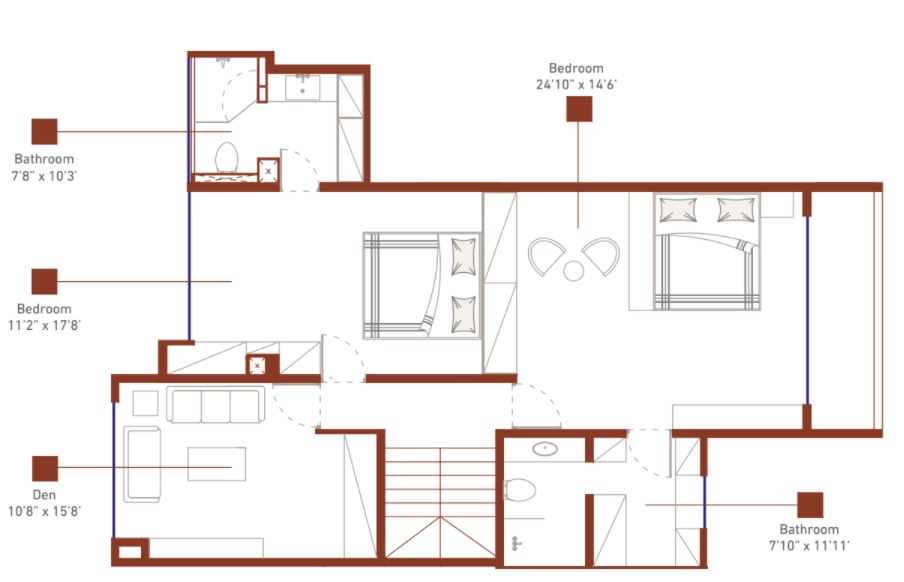 FACT FILE:
Firm: krava Design
Name : Excellency
Location : Lokhandwala, Mumbai
Type : Residential
Principal Designer: Krati Valecha
Photography: Phx India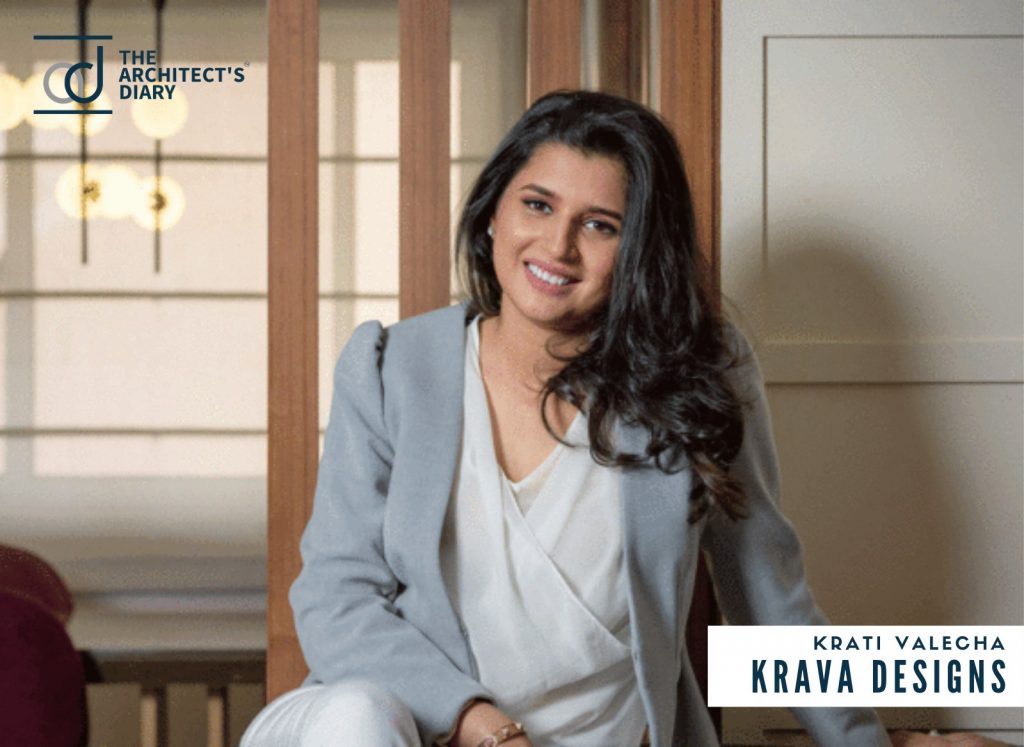 About The Studio
KRAVA Design specializes in creating luminous, expansive, and sophisticated spaces that exemplify modern opulence. KRAVA ensures great design and smooth functioning of the interior projects that they engage in. KRAVA's multi-disciplinary design practice focuses on furniture and interior design solutions, with projects ranging from small scale residences, midsize luxury offices to large scale clubhouses. KRAVA Design works seamlessly across different kinds of clientele.
Website: http://krava.design/
Instagram: https://www.instagram.com/kravadesign/