&nbsp
Rustic Minimalist Apartment Interiors | The Interior Workshop
The Interior Workshop has designed 4 BHK flat in Surat with an exotic paradise with tastefully considered elements that establish a comfortable and relaxing stay.
Monochrome contrast colour scheme and Accent Rustic minimalist Theme is used all over.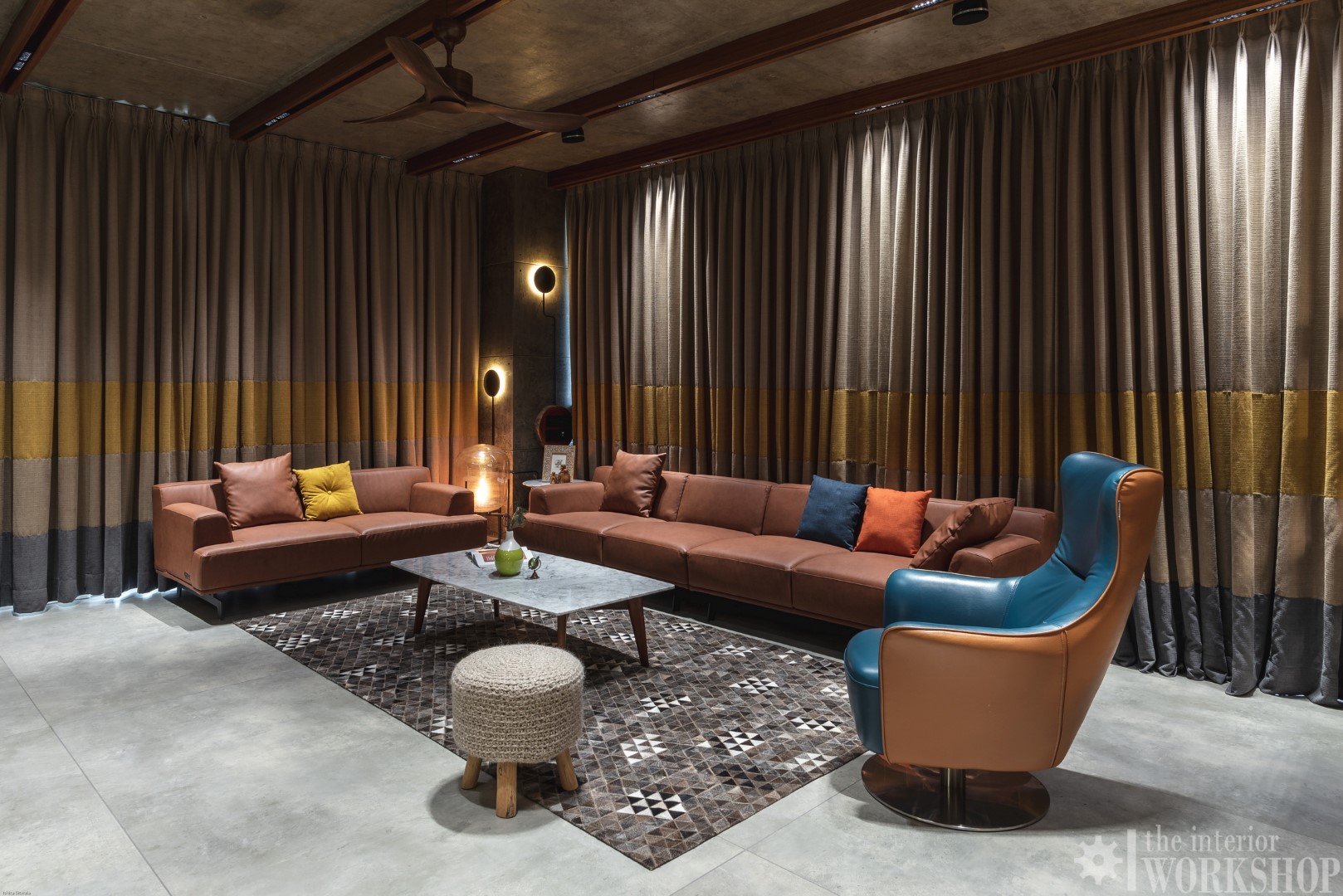 Here the furniture has been manufactured by an Italian Company, which includes lounge, chair.bed, etc. With the combo of ethnic and minimalist style.
THE ENTRY –
The entry door is made up of wooden with Veneer Finish and Name plate in Metal which is mesmerizingly eye catching to an every visitor .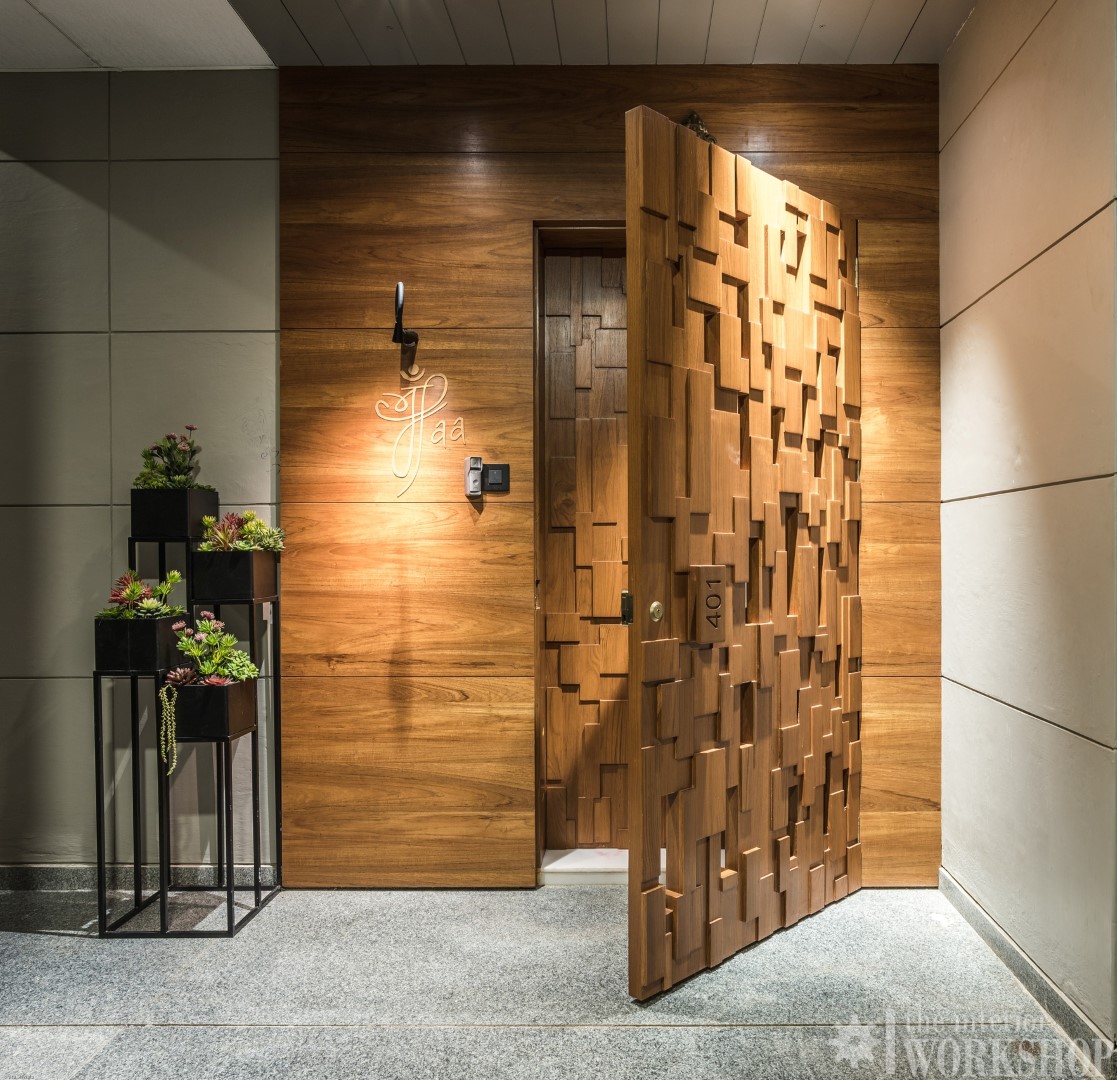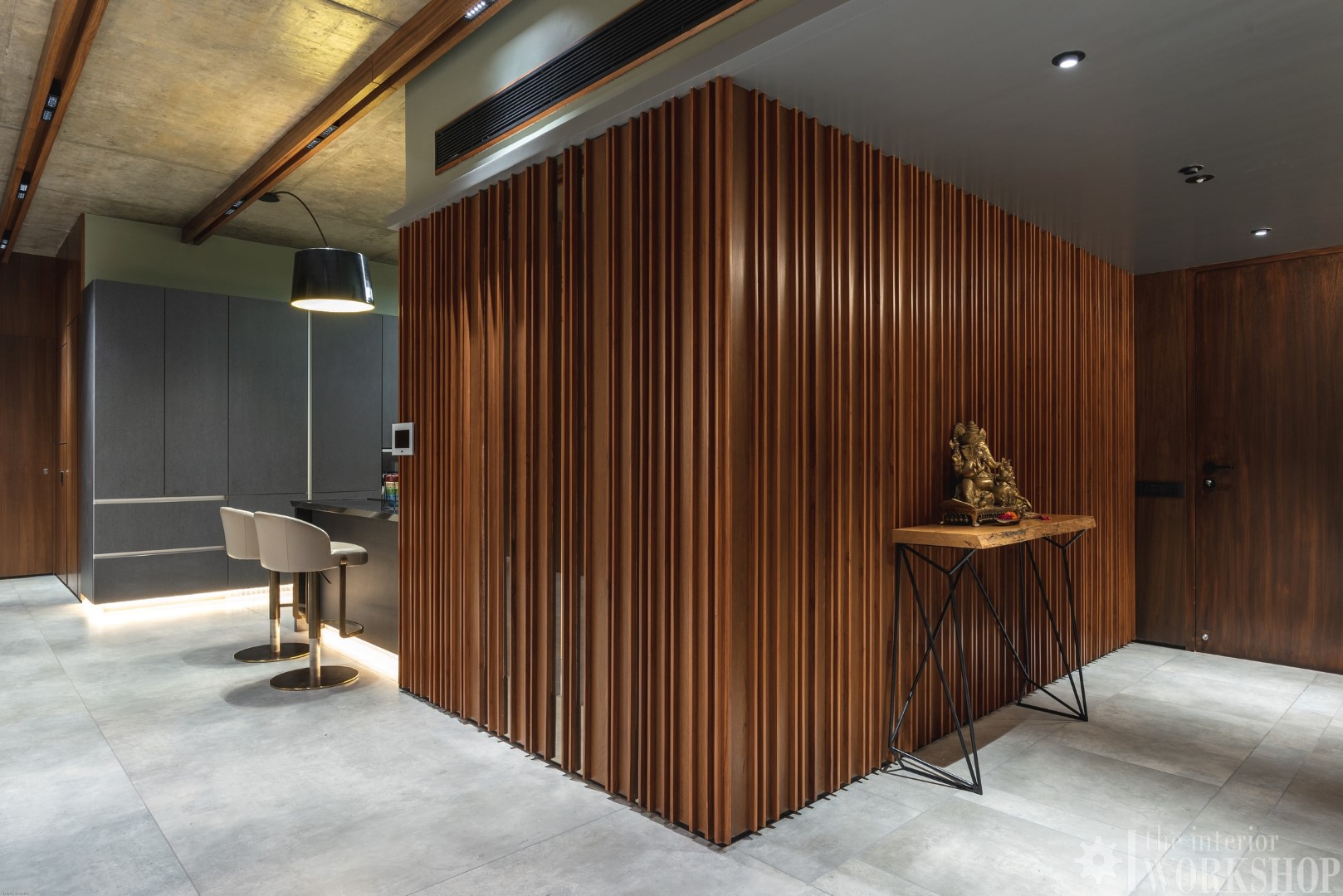 LIVING ROOM-
2400X1200 Matt tiles are used in flooring along with the wooden Patti and veneer finish on it at ceiling. Exposed RCC slab with wooden rafter is going to be used for decor and partition purpose.The wooden partition adds character to an area & its functional design ensures that it will provideluxurious backdrop for this home.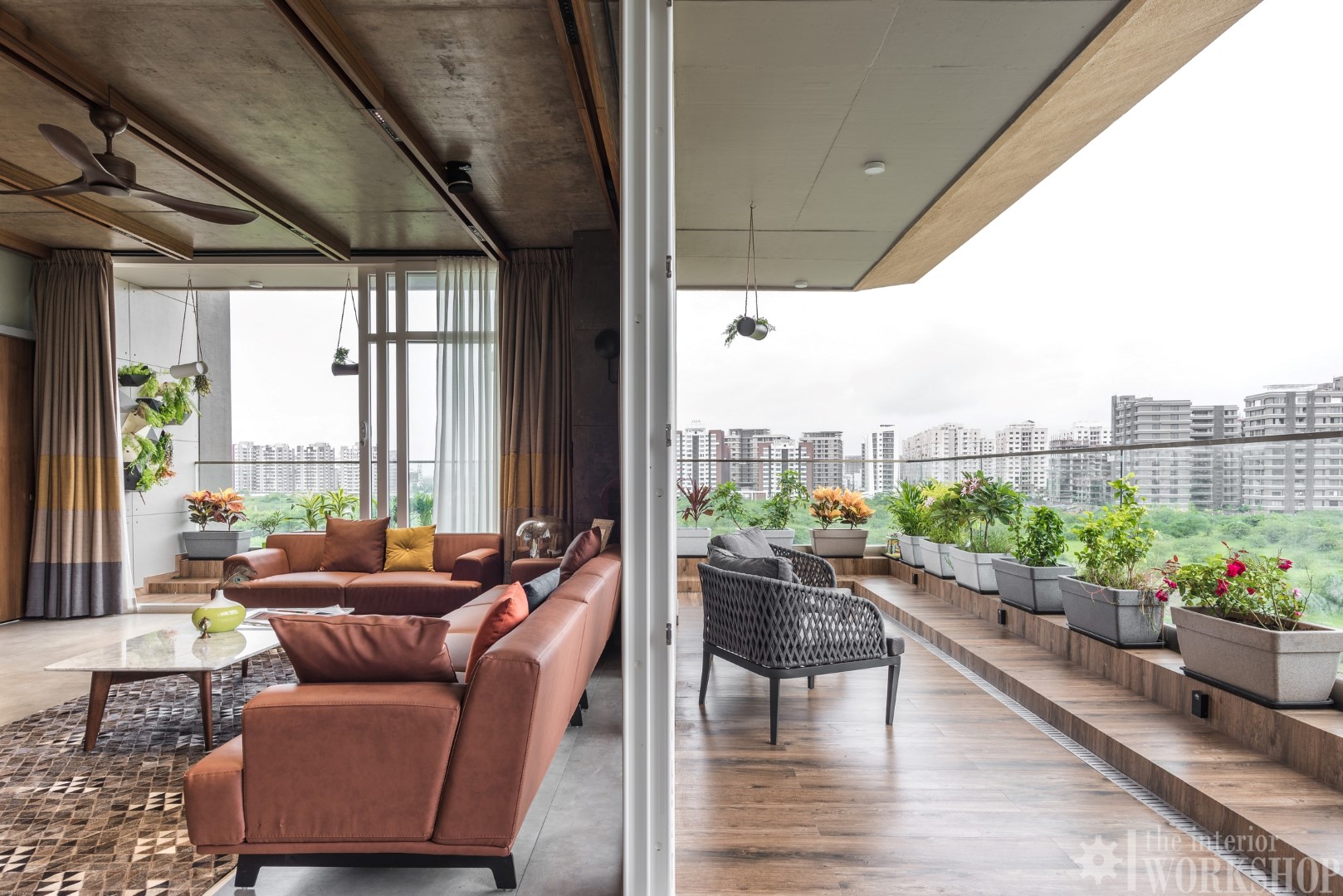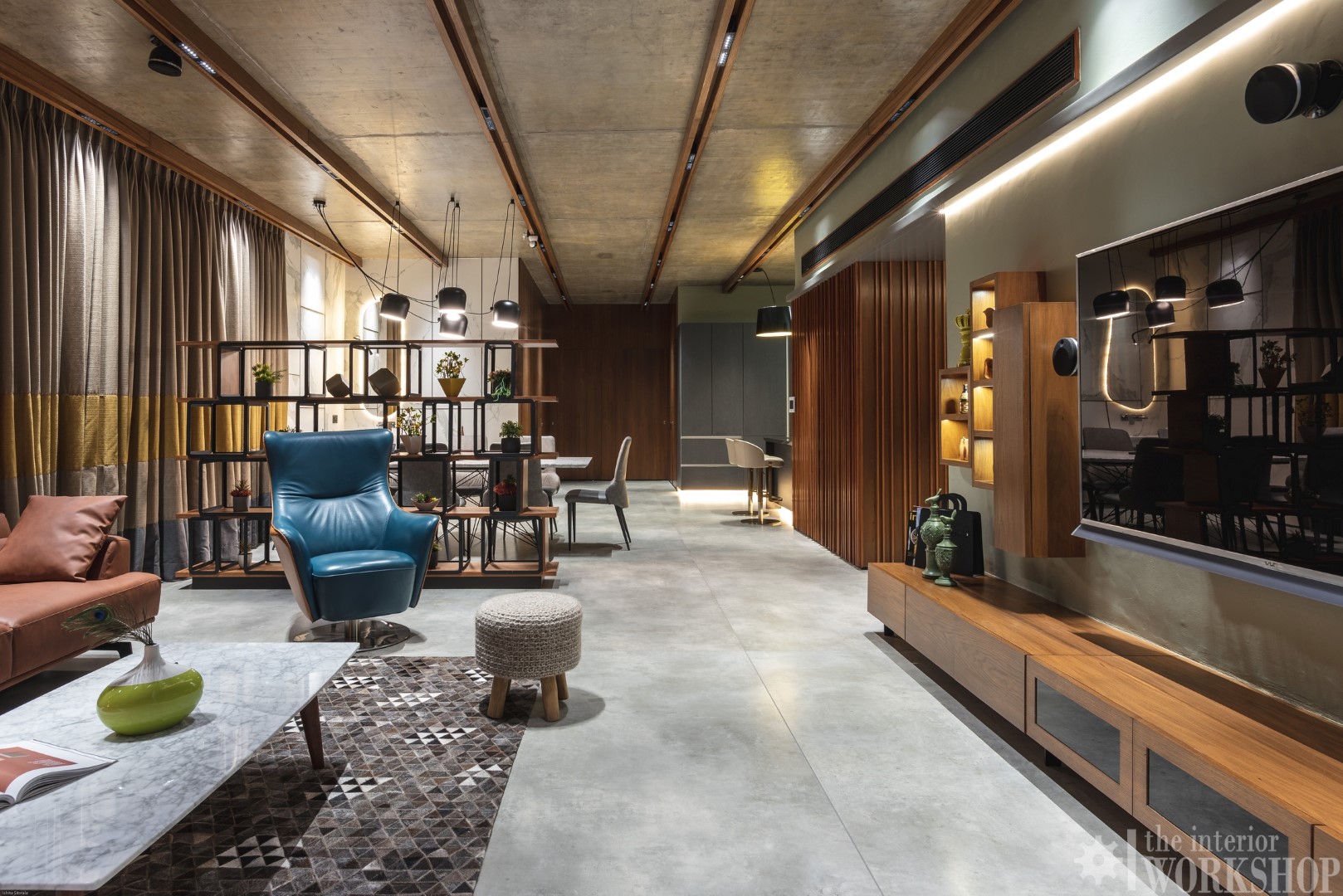 The common basin is made in corner with the matt white satvario tiles.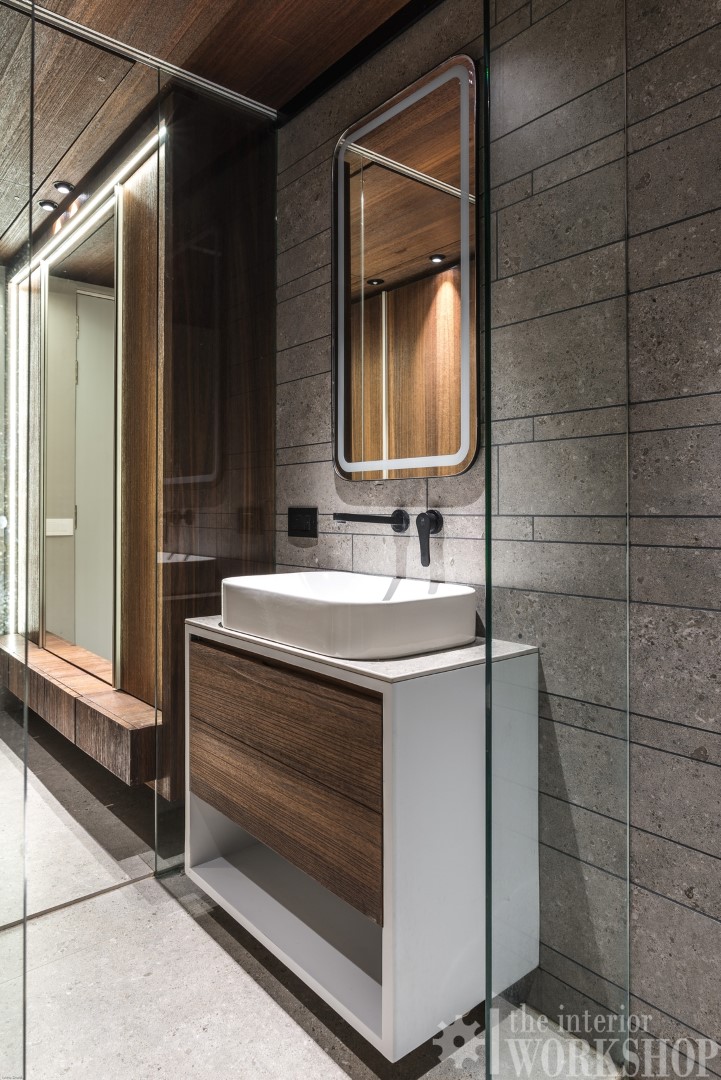 POOJA ROOM-
It is made up of Natural Stone along with the beautiful texture sketch on it, which gives everlasting look to a Puja Area.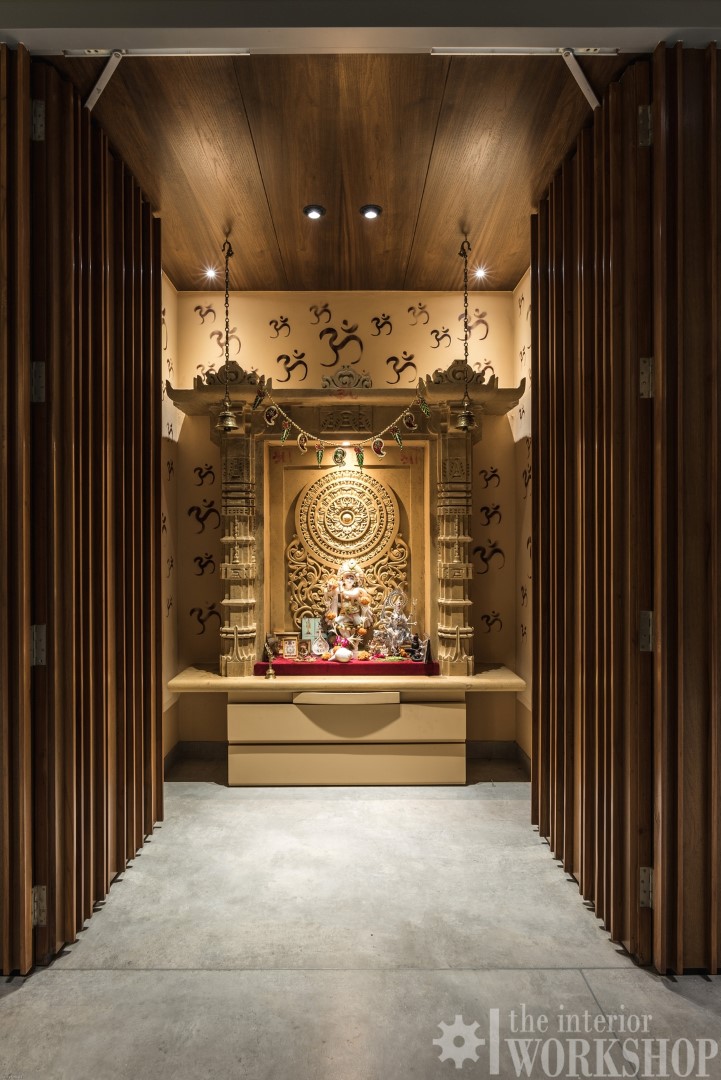 In Master Bedroom the Exposed white brick along with lights is used on wall to give a calm look. With the veneer finish with bit dark paint which leads a unique charm and gives the perfect combination to all the furniture and area with ceiling made up in Exposed RCC along with eye catching hanging lights.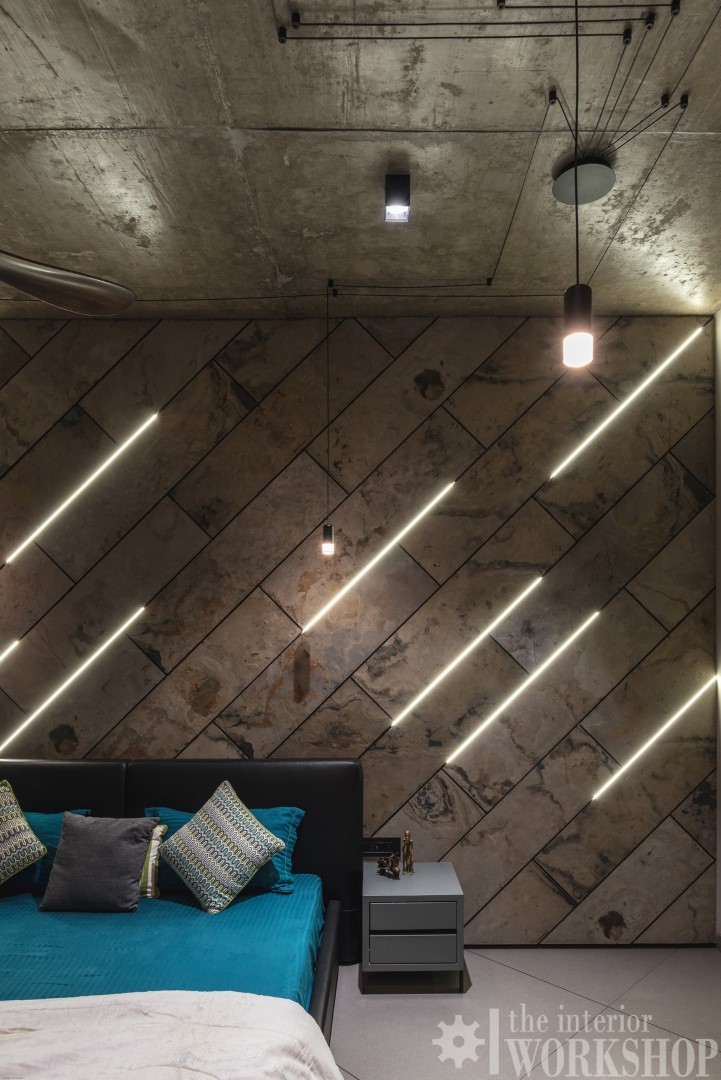 In Guest Bedroom Wooden planks are used merging up with the exposes ceiling with the placement of Random lights. Book storage is highlighted in PU finish and wooden tile on floor. The collection of all enhances the entire space and makes it exceptionally beautiful.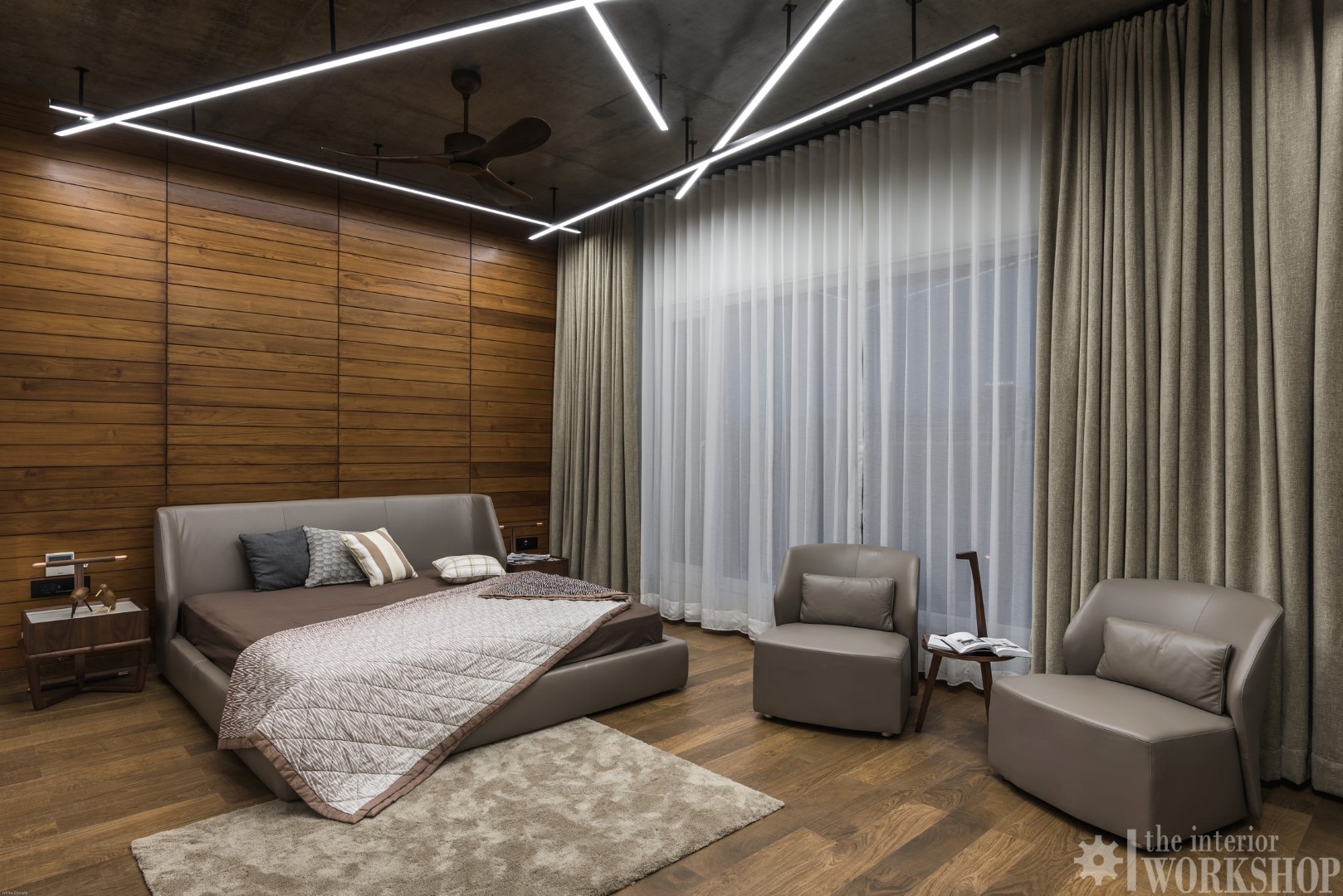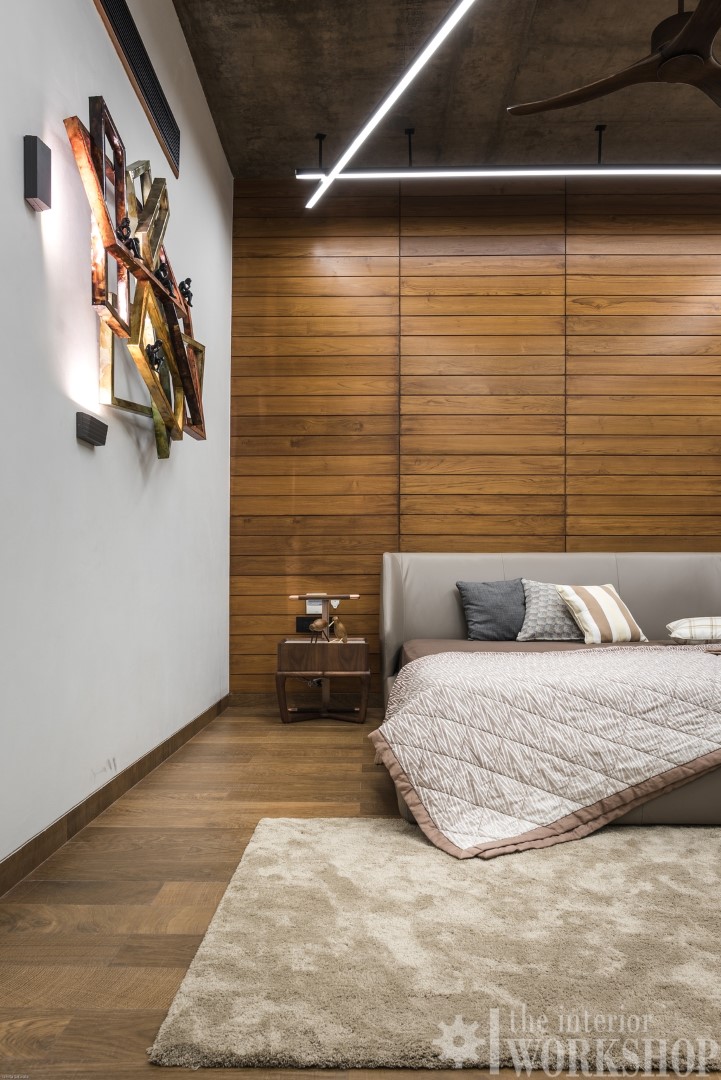 In Parents Bedroom ceiling is made up in Exposed RCC combining up with cylinder lights. Veneer along with lights is made in Bed Back. Wardrobe is in PU finish. The Exotic look in this bedroom provides unflustered weight to this space.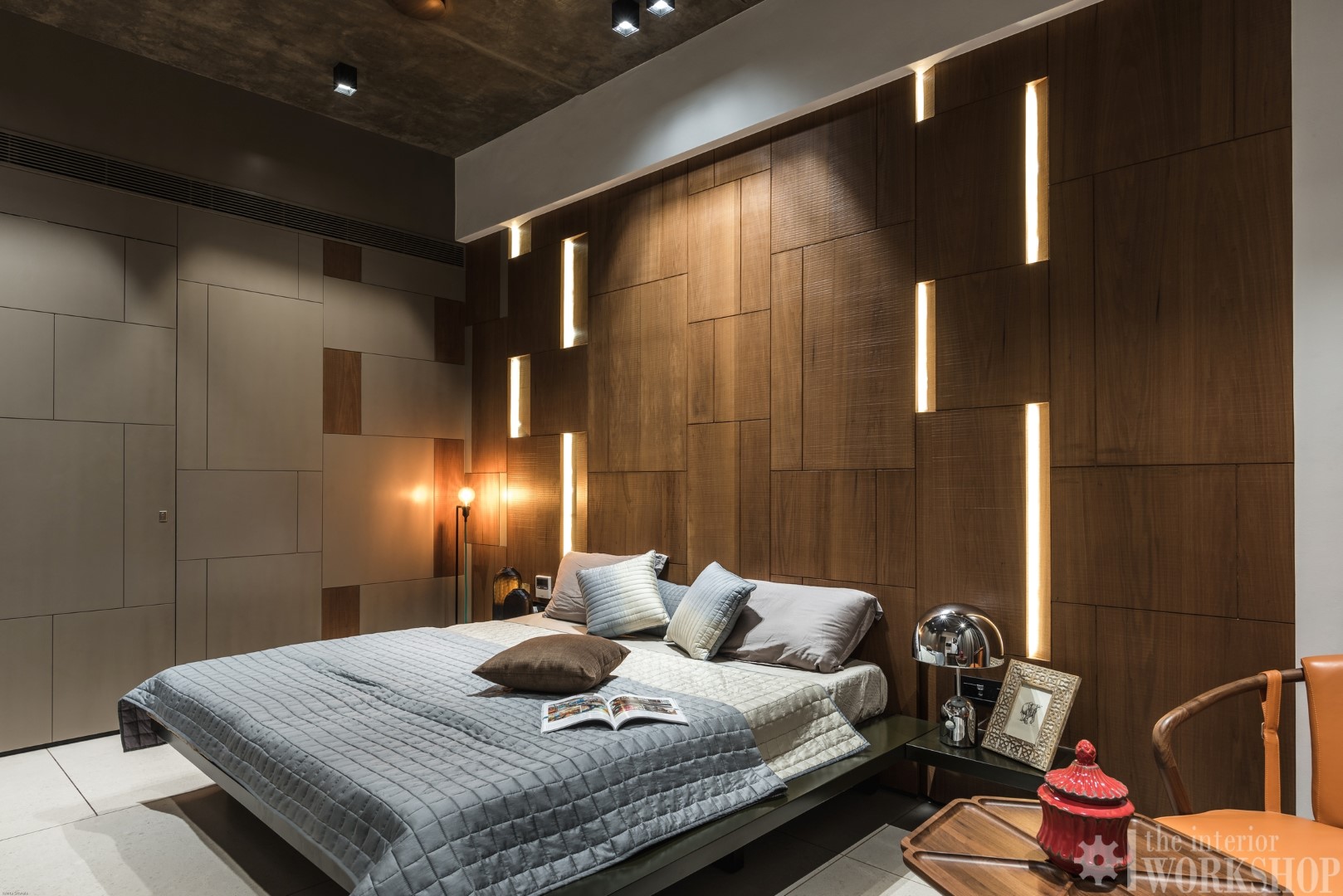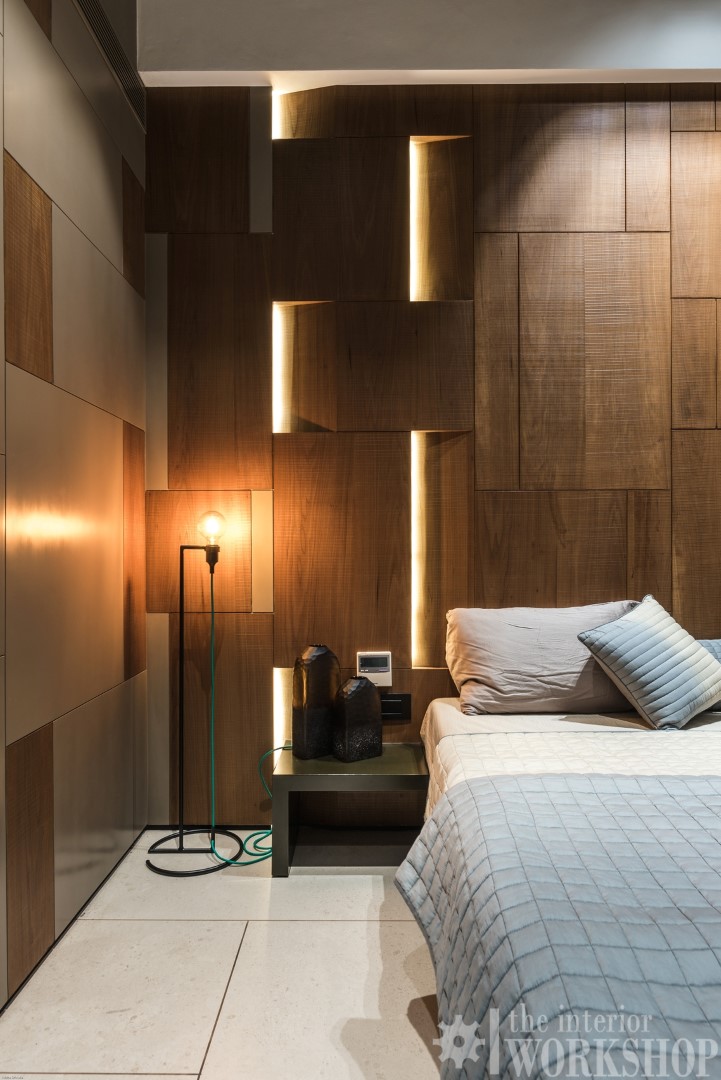 In Children Room Stone Sheet is used in bed back. With Matt finish tiles in flooring, Exposed RCC ceiling along with vibia lights pattern. The amazing Cubical box type pattern which is made up of MS which livened up the quirky pieces of furniture that makes flexible to use as well and also highlight in this room.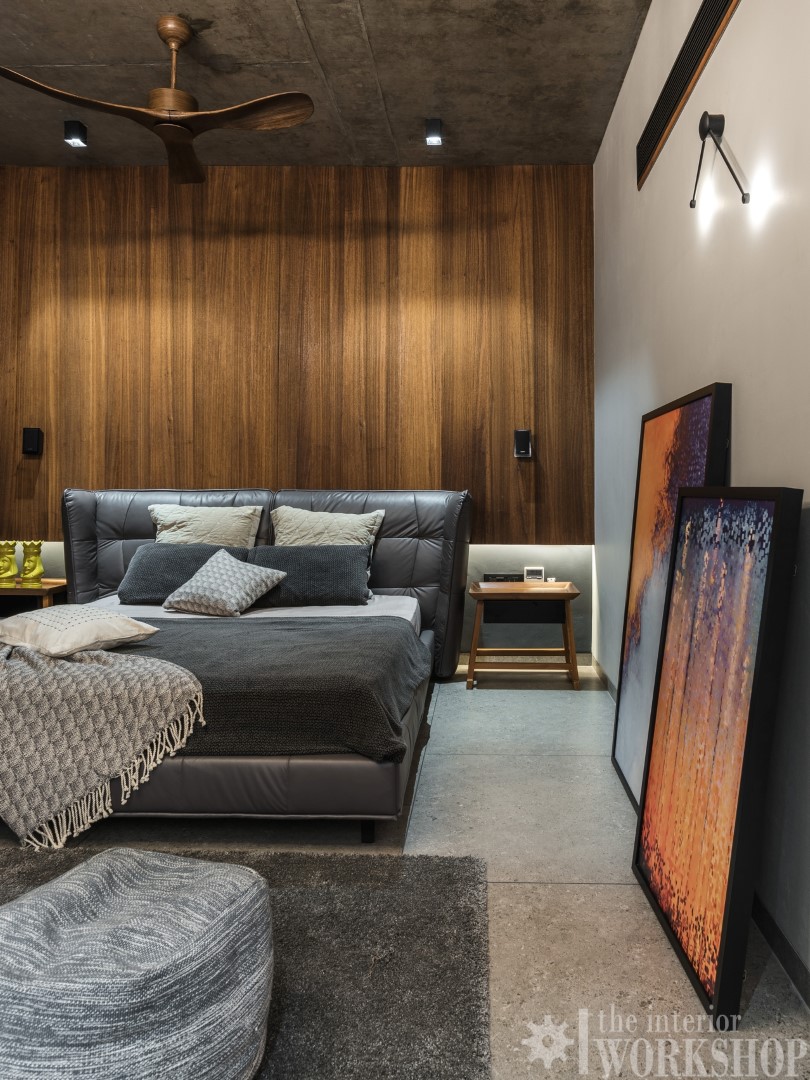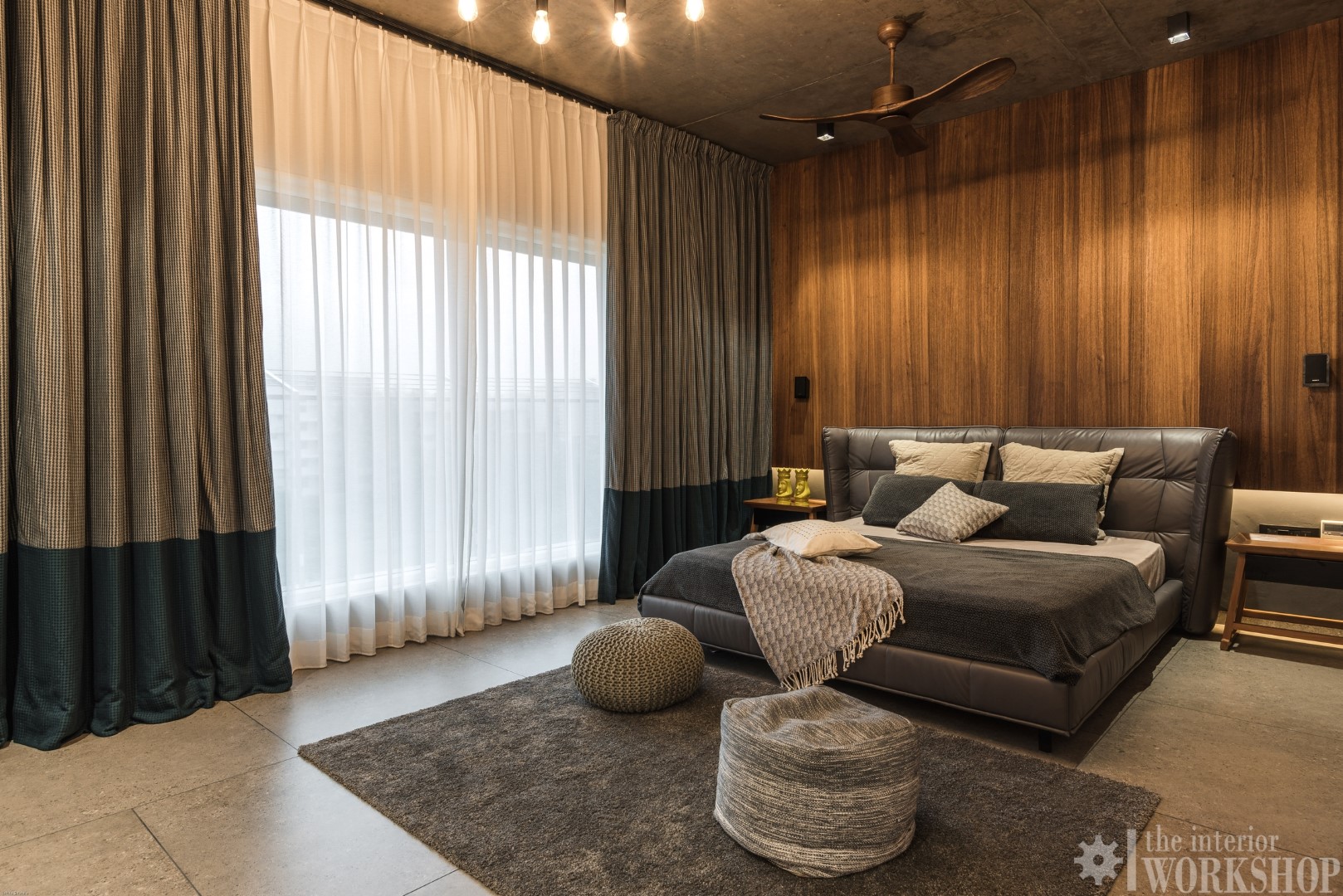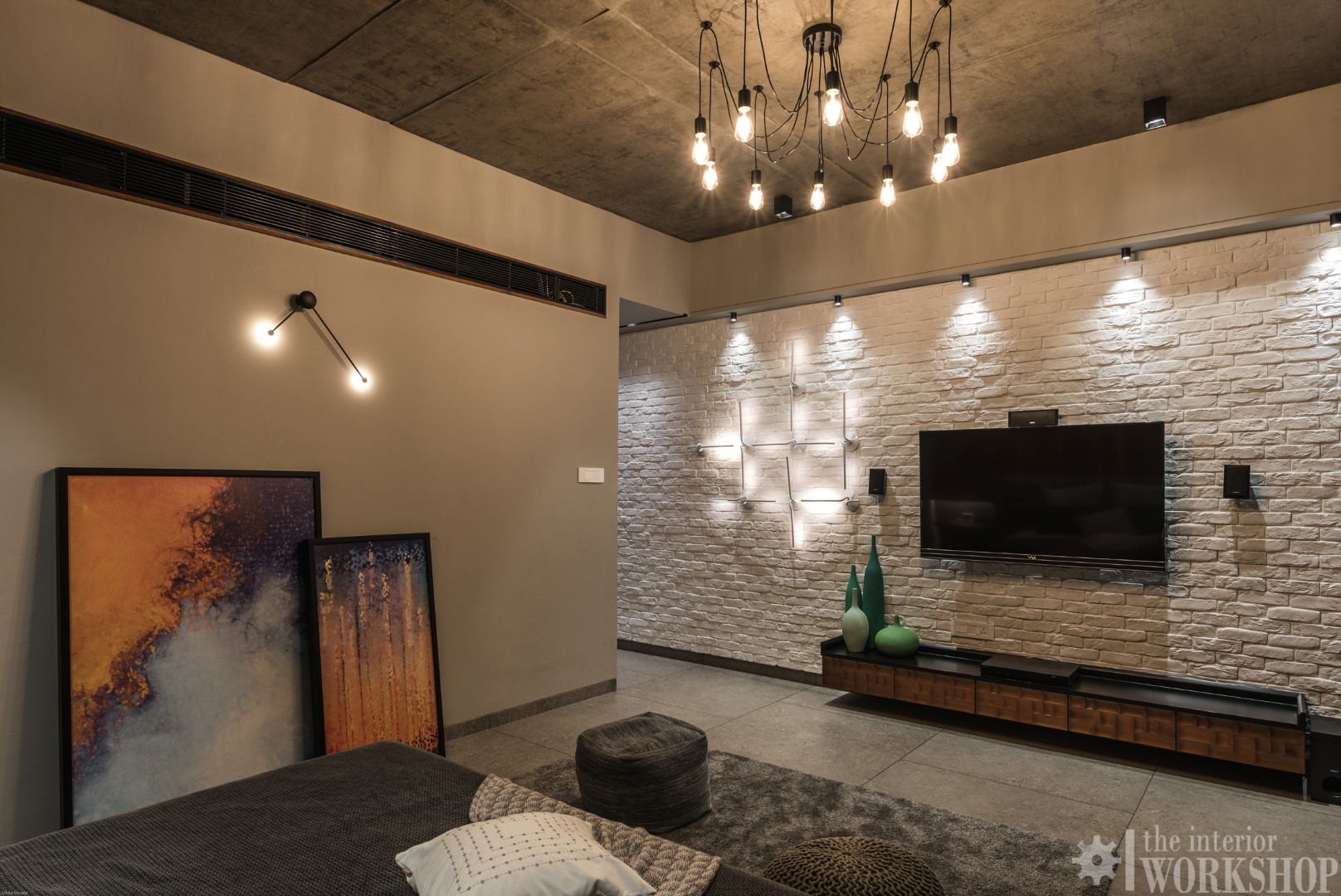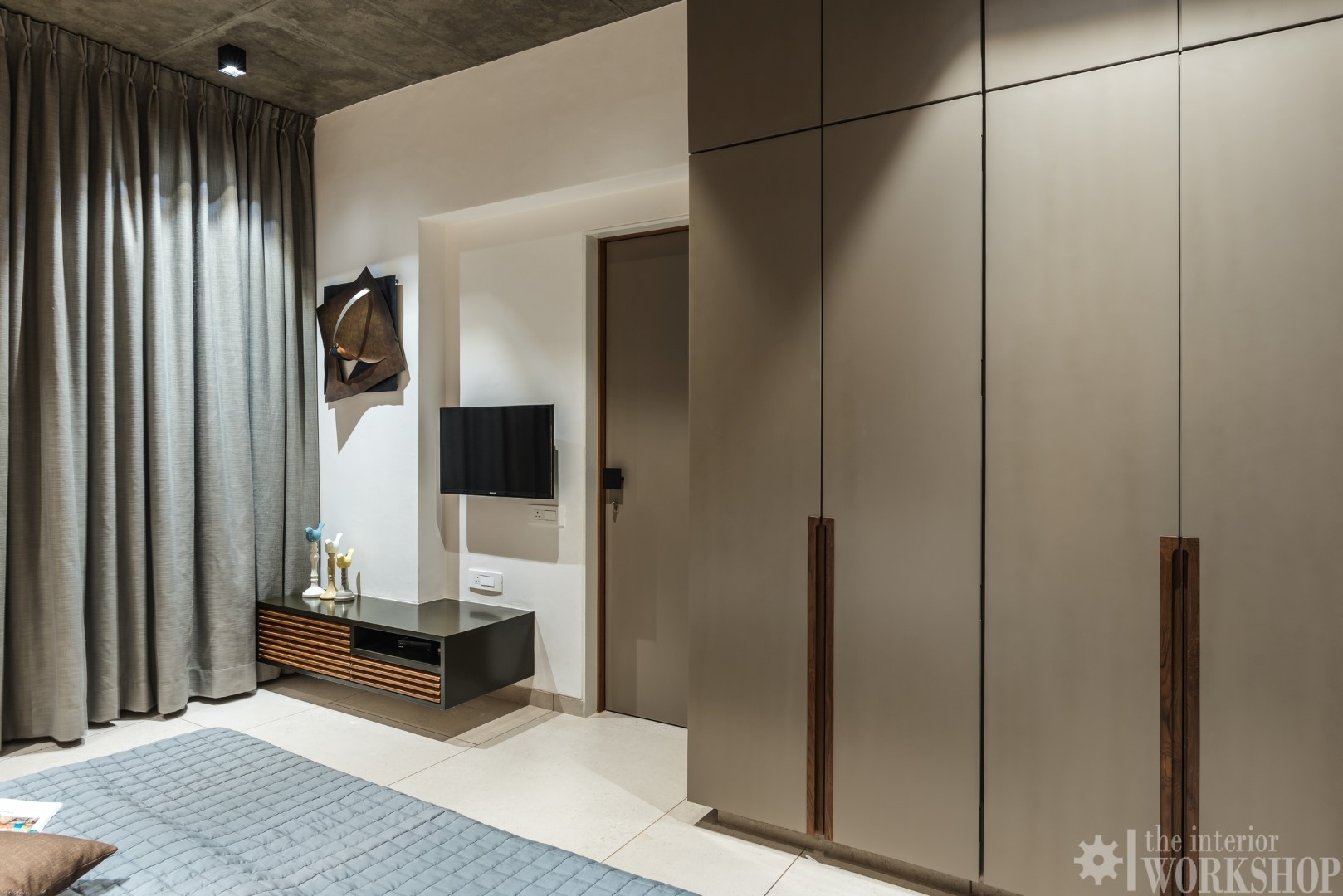 The Automation System is used in the flat which guarantees uniformity in design, specification and everlasting shine in every piece.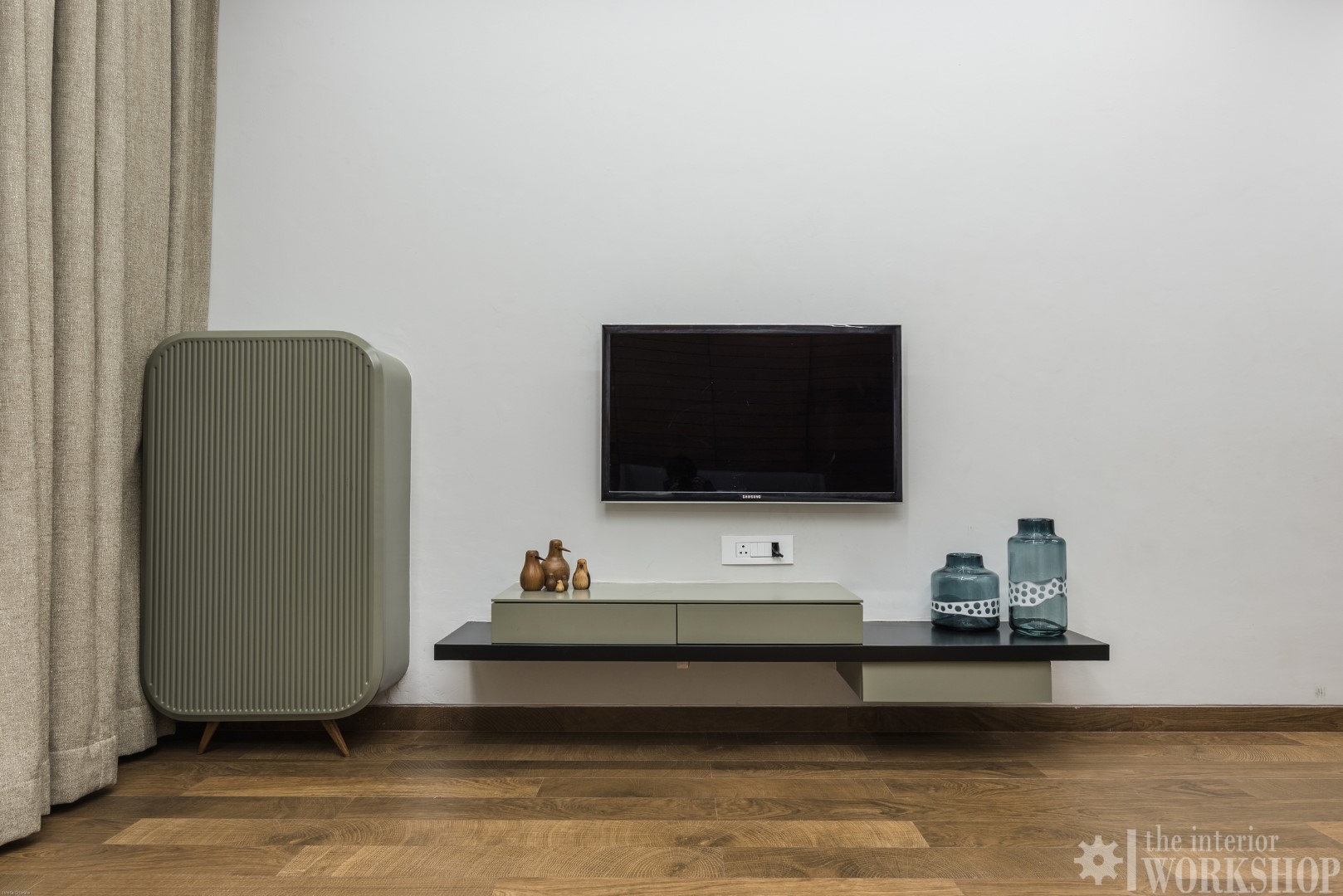 The kitchen is designed in the blend of two elements, unmistakable design and great functionally combination with all the shutters in ceramic tile finish and ceiling in exposed RCC with the combo of wooden Patti which gives natural look.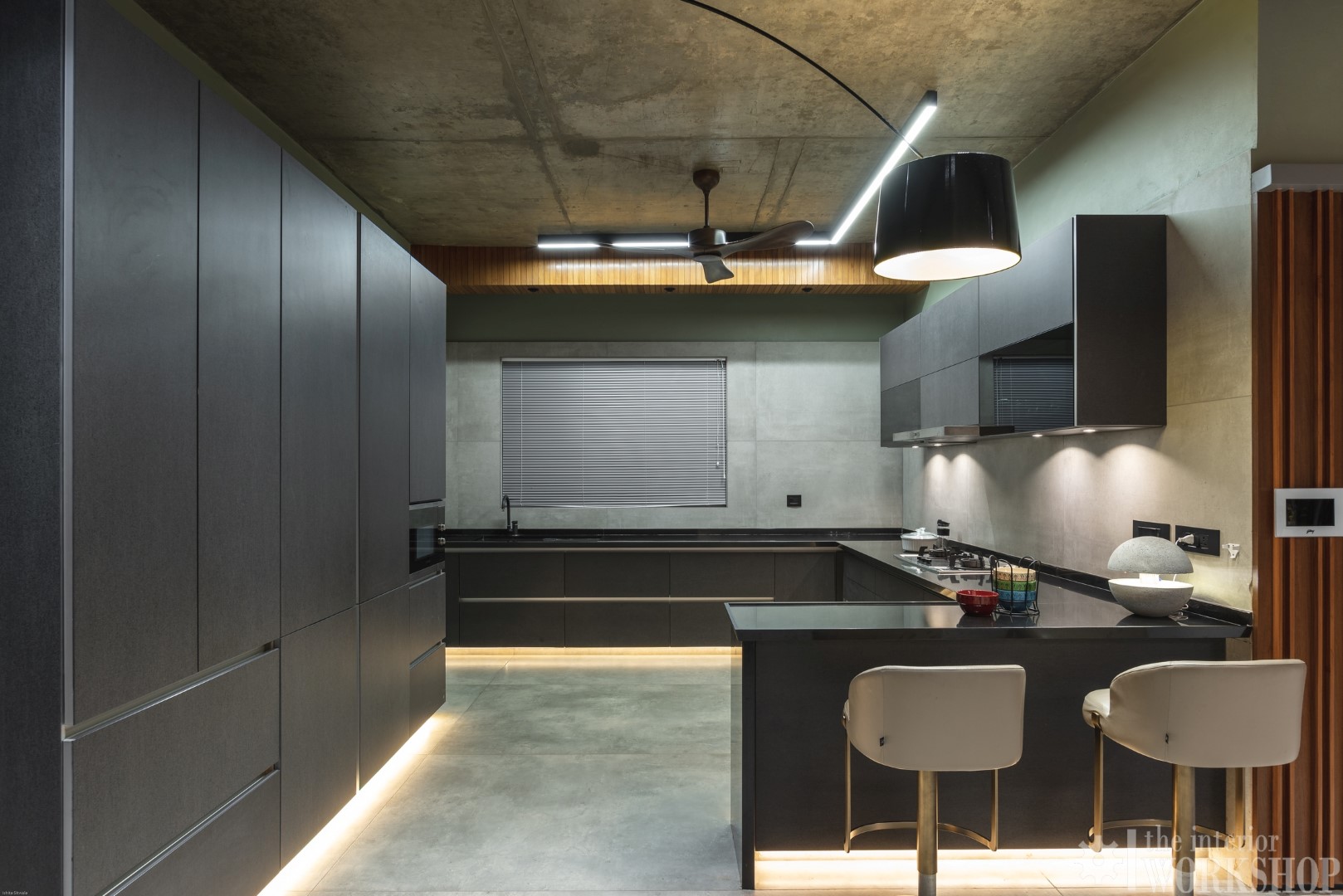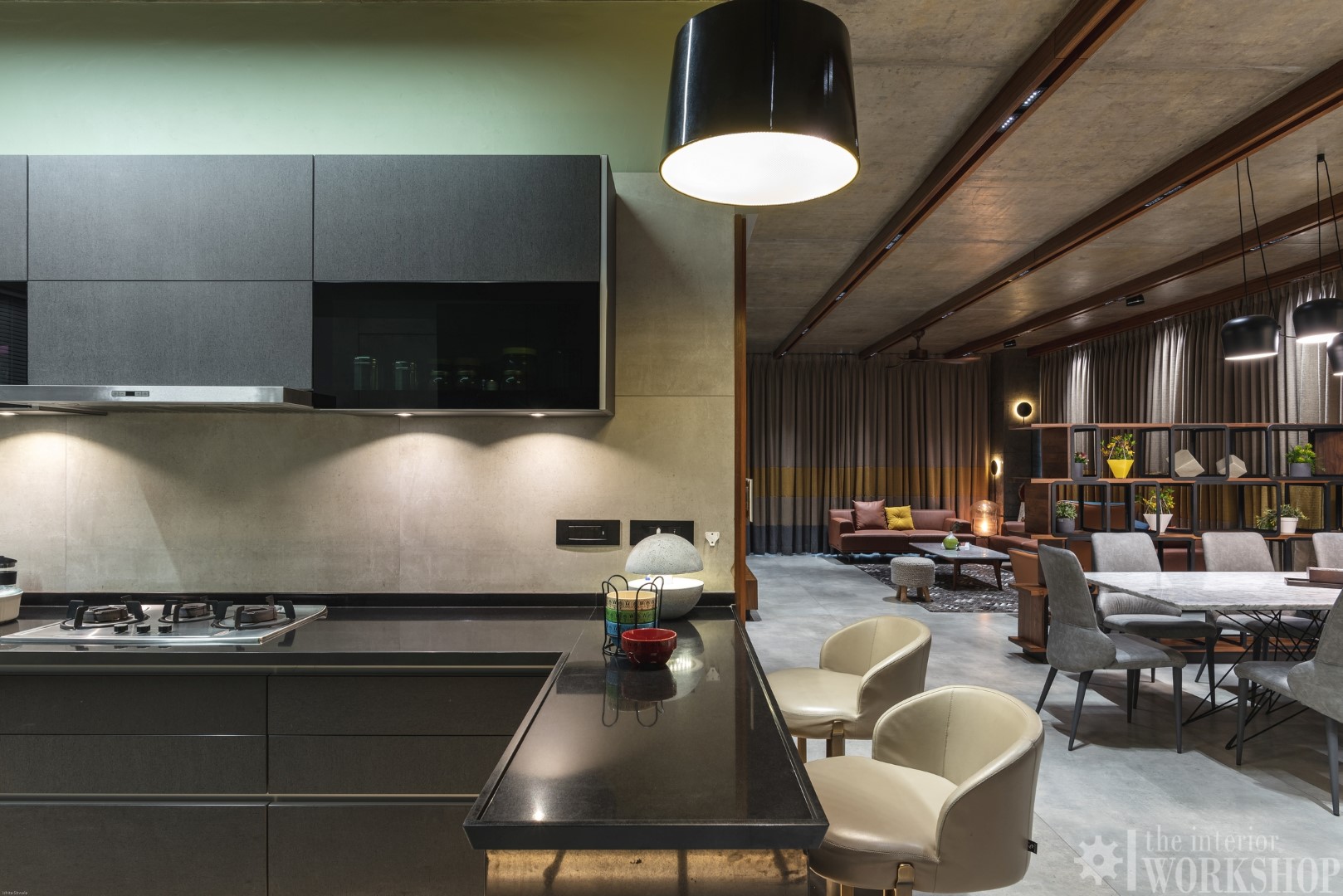 Cosy veranda and deck serves Wooden Tile in flooring and natural green walls uplifts the ambience of the deck with the wonderful view of the city.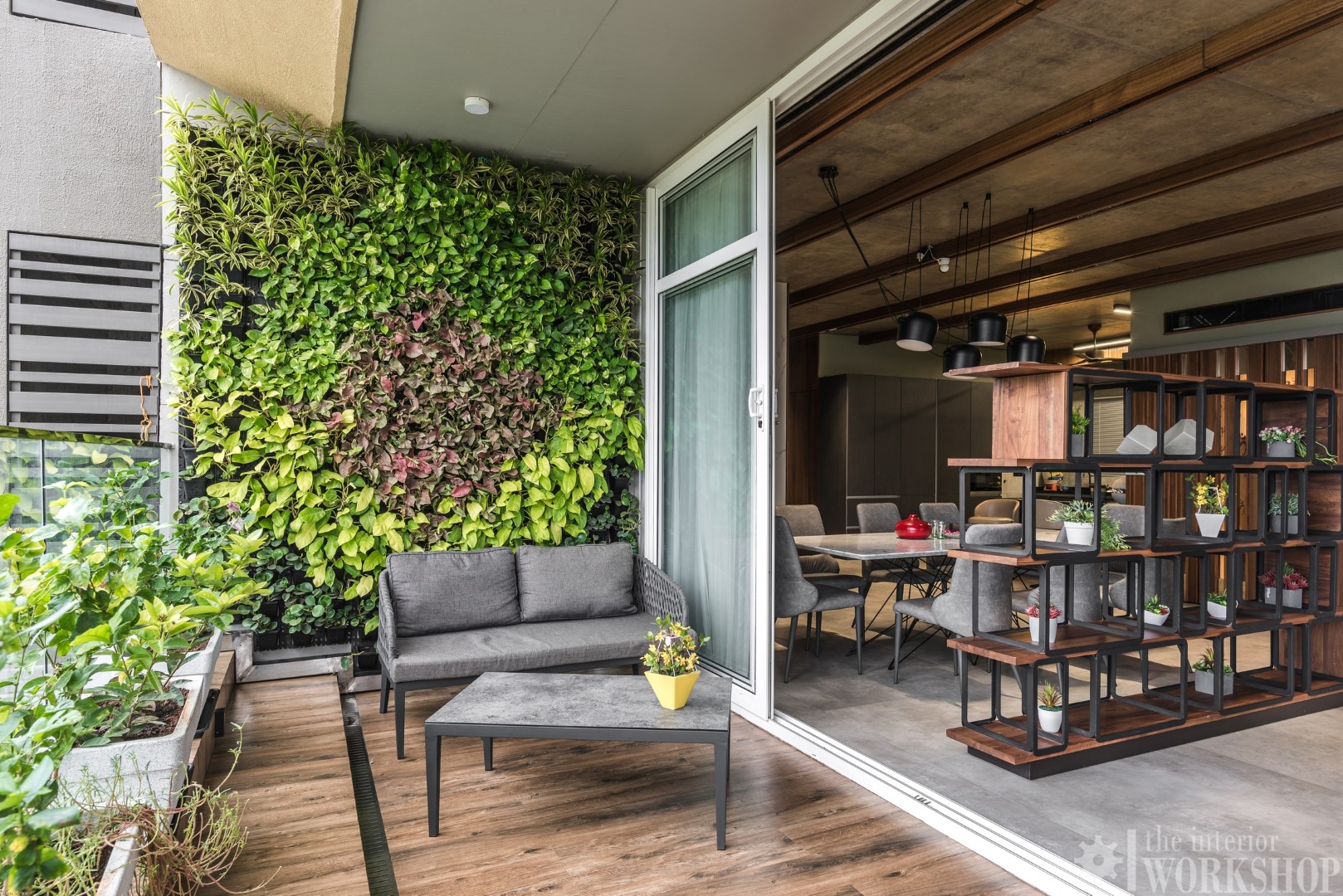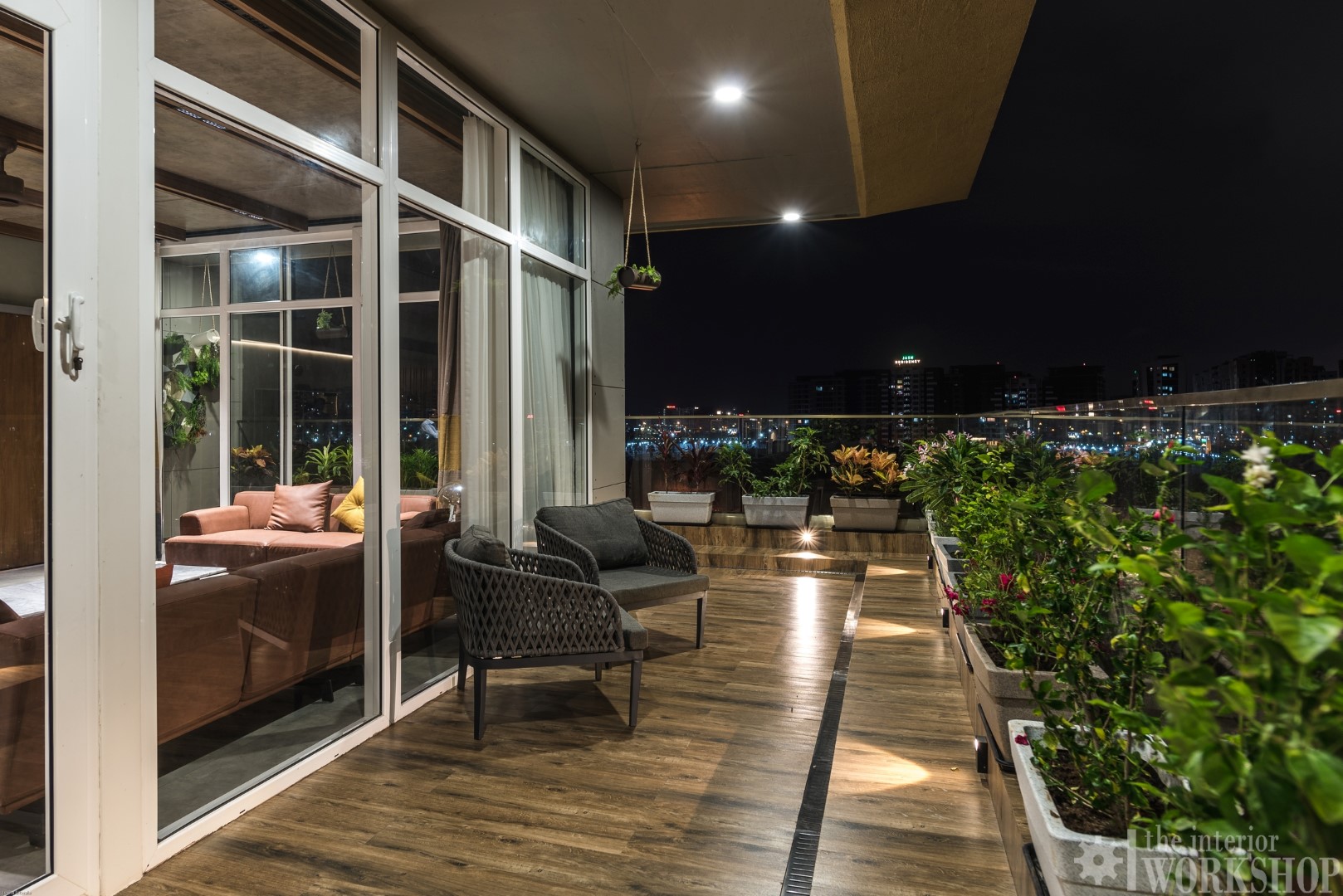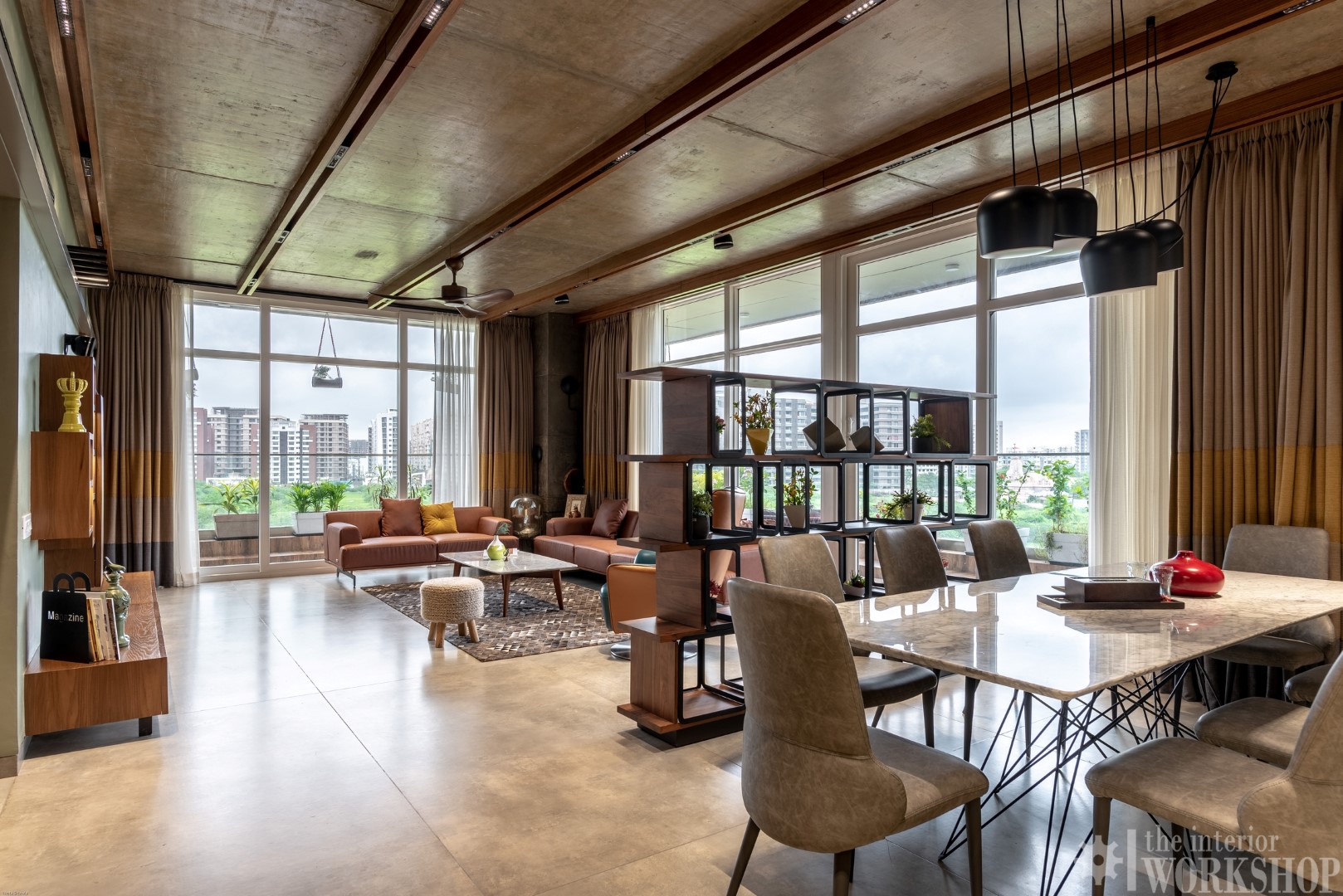 FACT FILES
PROJECT NAME : RUSTIC CHIC
CHEIF/PRINCIPAL DESIGNER : Tejas Mistry
FIRM NAME : The Interior WORKSHOP
TEAM MEMBERS : KalpeshChotaliya, PiyushPancholi
TYPOLOGY : Residential
PROJECT LOCATION : Surat, Gujarat, India
PROJECT COMPLETION YEAR : 2018
PHOTO CREDIT : Ishita
TEXT CREDIT  : Nafisa Rangwala