&nbsp
There are many innovative ways you can do your Basement Renovation. Taking the time to see what options you have is important. Here is a look at several to get you started and excited by the Renovation Ideas.
You can use your basement to work out. This is a really good idea if you have high ceilings and enough space. Imagine all the gym equipment filling up the room. Doesn't it just make you want to go for a power walk? Everyone wants to work out in the comfort of their own home!
You can use your basement to be entertained to the max. Surround sound, big TV, huge stereo. You could even install a bar in the corner for those more exciting evenings. Have you ever thought about a kid's play area? With a kid's section, you will have an exclusive area just for the children to play in and be messy.
Have you ever thought about transforming your basement into a heavenly spa area? This is ideal for those hard-working types when you want to relax on the weekend. You can even install a sauna; it doesn't take up too much space. Using lightning will help convert your basement from something dark and dingy into something a towel-clad, dressing gown wearing gentleman should be basking in.
Having an office environment in your basement will be a good idea for those who work from home or bring their work home with them. Choosing the right shelving can be tricky, just remember the more brick work in there, the cooler and trendier it will look. Getting an office is the perfect idea for someone who is easily distracted by other rooms in the home.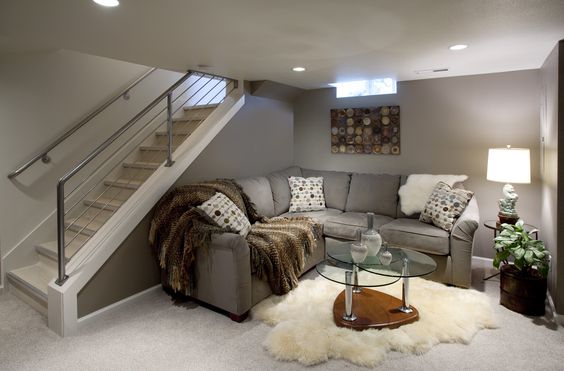 Turning your basement into your living room or lounge is a nice idea. It may be that your home itself is on the small side and you need to find the extra space somewhere, or it may be that you just want to have somewhere cosier to spend your time in front of the TV, or with your feet up reading a magazine.
If you're a wine lover, you'll love this idea. Turning your basement into a cellar is ideal for those who love to chill their wine. The ideal temperature is found at basement level, so it's perfect for wine. Choosing the right cabinets in which to display your wines is important of course, so take your time looking around and really choose the right ones.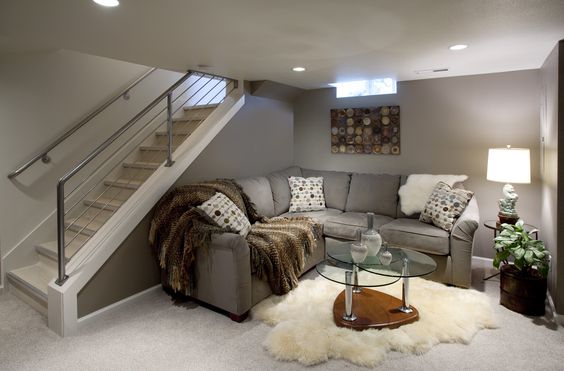 If you're a sports fan, this idea will suit you down to the ground. Imagine, a net, a court and an umpire! Think of all the running around you can do when it's wet and windy outside. Even if you live in a warm climate, this idea will be perfect for those dark nights you want to play your chosen sport.