Raw and Earthy Shell with Accents of Traditional Elements : BAGH | Darshali Golani & Parnavi Mendon
The project is a showroom for retail ethnic clothing brand called BAGH – by Seasons Vadodara, located in Juhu, Mumbai, designed by Darshali Golani and Parnavi Mendon.
Visit : Darshali Golani & Parnavi Mendon

Nestled in a bustling city of Mumbai, Bagh India by Seasons Vadodara showcases the diversity of Indian heritage. The raw and earthy shell with accents of traditional elements create a perfect canvas for the vivid colors of textiles. The façade which holds the mannequin display is captivated by the Red Ajrakh printed blinds, which stands in contrast to the muted interior spaces, put along with the indigo blue branding.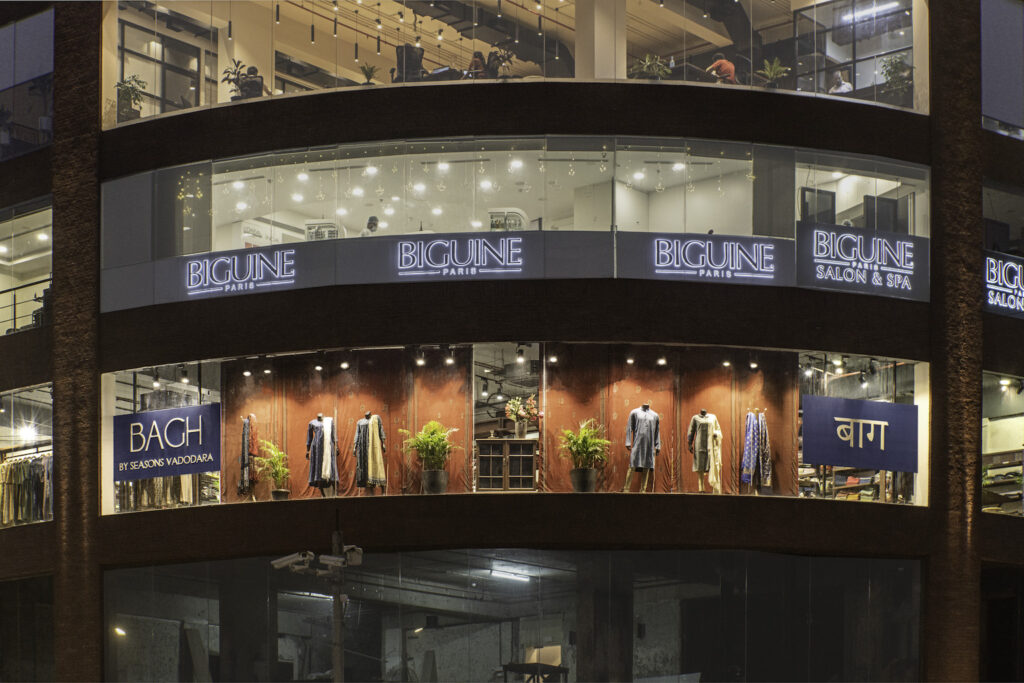 The flooring chosen for this space is of yellow kota cultivating the theme of the store with a mirror polish that reflects a smooth light enhancing the tone of the space. The store embraces a long length of curved façade which has been emphasized with a variation in pattern, using smaller diagonal pieces of yellow kota stone, to create a visual distinction between the window display and the interior display. As one enters the store through a narrow lift lobby, an open central display area is used to showcase the latest collection of the store and entices the user to take a stroll through the space. The charcoal grey exposed ceiling is an attempt to embrace the rawness of the space striking a contrast with the earthy interior elements.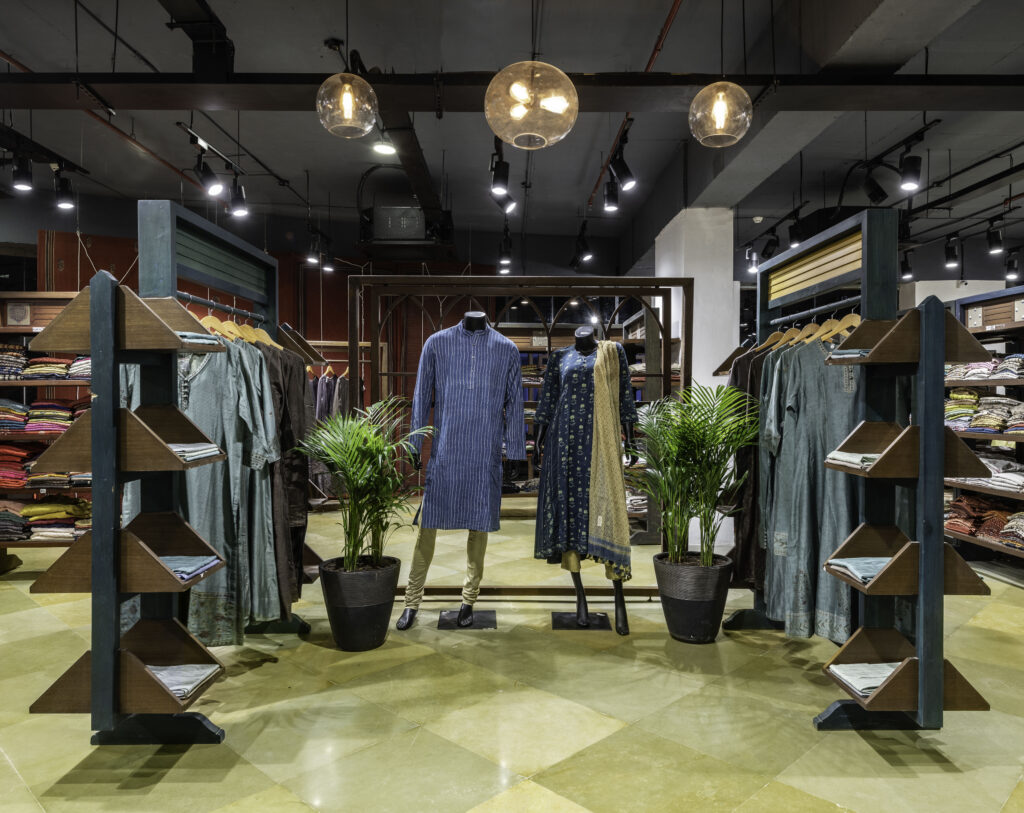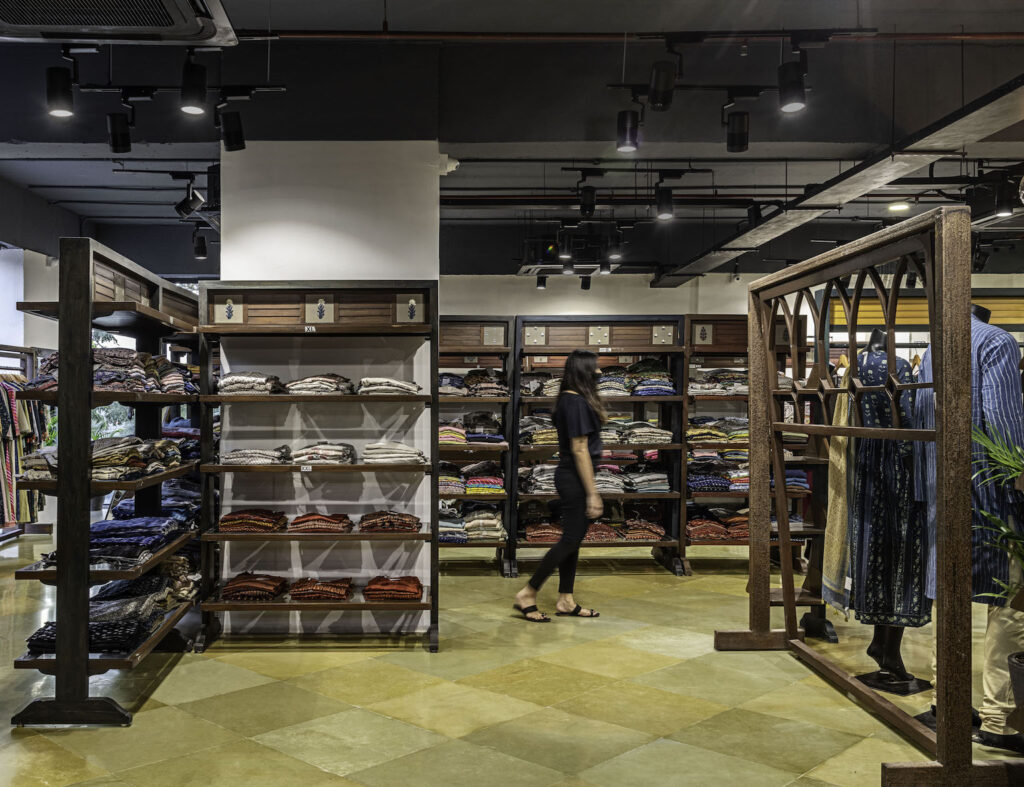 The key challenges faced during this project was its curved façade and its effects on the circulation, moreover being situated on the second floor the façade of the store had to be visually appealing and very eye catching to entice users to visit the store. Another aspect would be tight timeline to complete the project amidst the pandemic.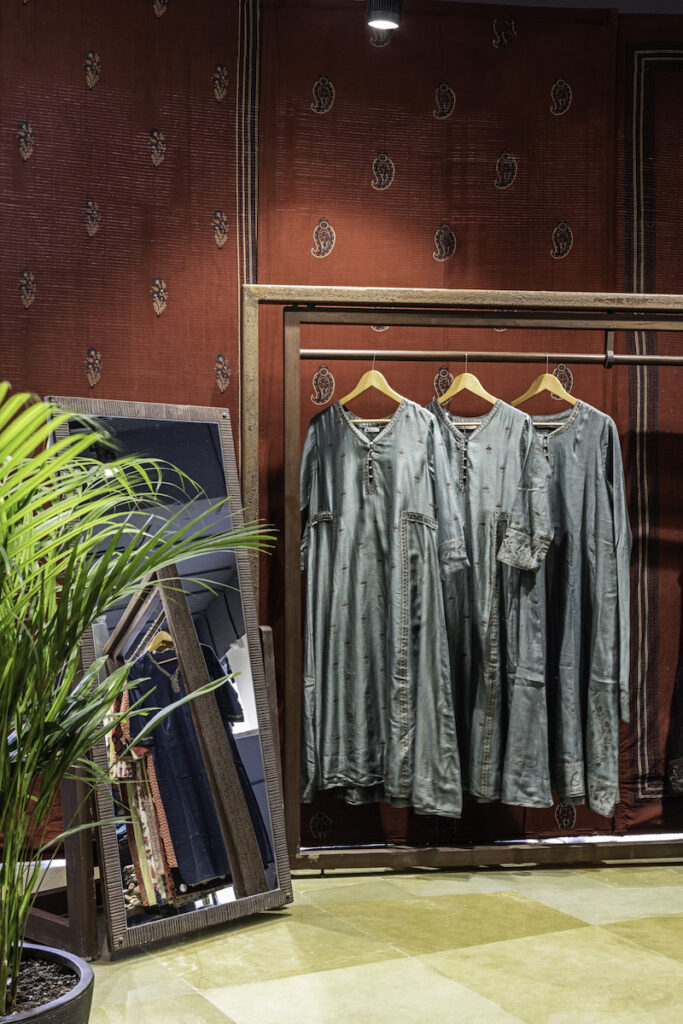 The material palette of this space is a combination of raw and earthy elements, which consists of an open ceiling painted in charcoal grey that holds the black track lights which is in contrast with the polished yellow kota stone flooring, thereby striking a visual balance. The existing display racks and the loose furniture, that were reused from the earlier store, exhibit a sense of tradition with its walnut finish and intricate carved motifs adding warmth to the space. Punches of indigo blue are thrown into the façade branding which is continued in the interior upholstery thereby complementing the Red Ajrakh blinds.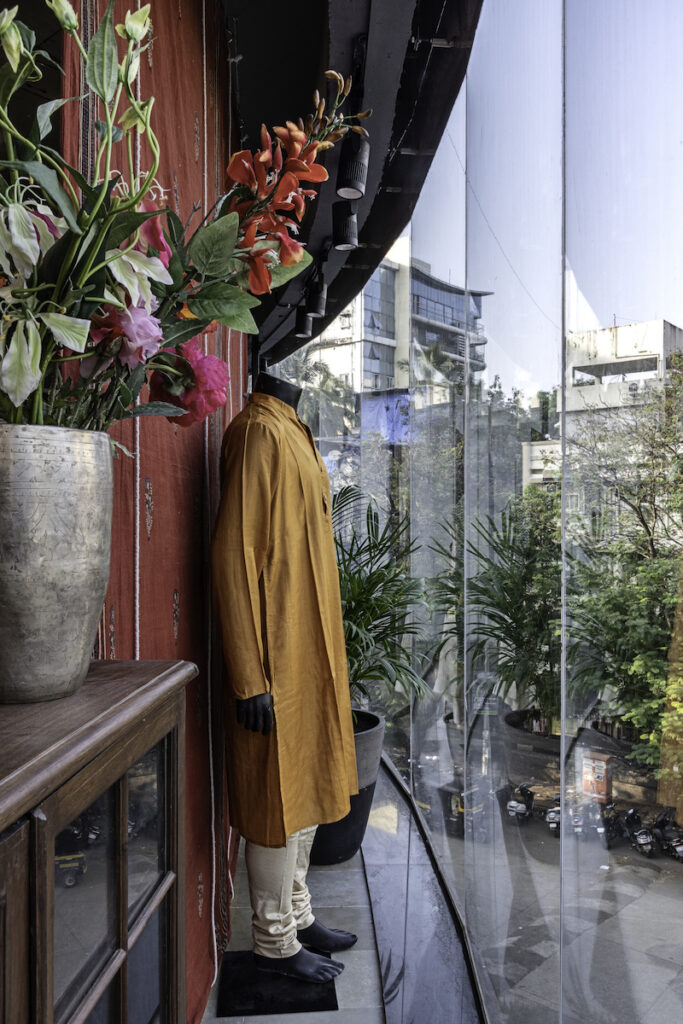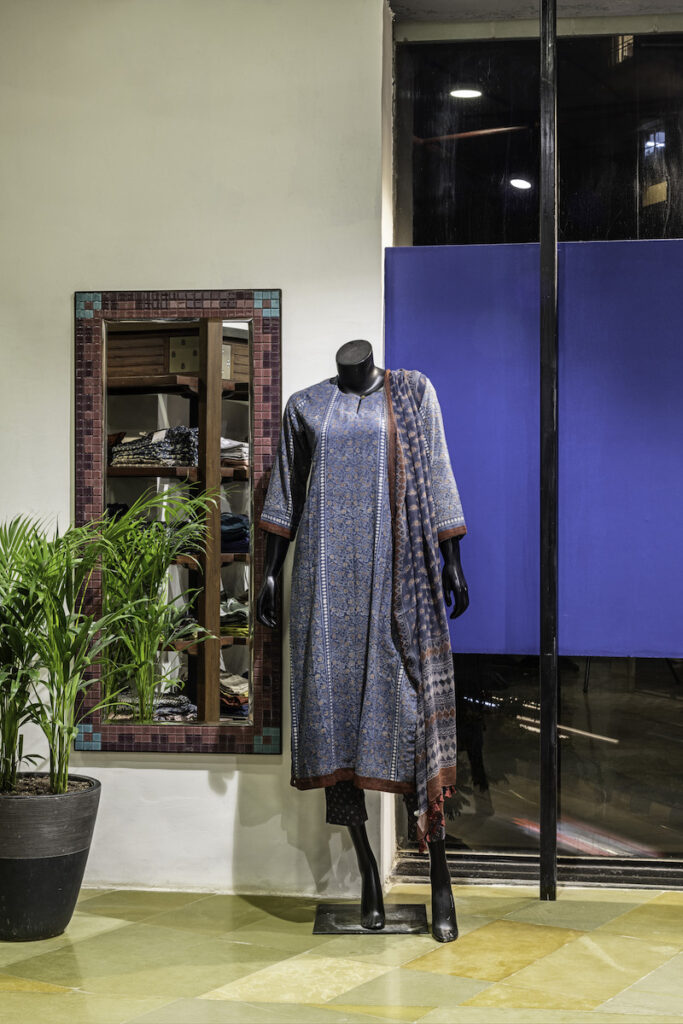 FACT FILE :
Designed by : Darshali Golani & Parnavi Mendon
Project Type : Retail

Project Name : BAGH– Juhu, Mumbai.
Location : Mumbai, Maharashtra
Year built : 2020
Size: sq feet: 2100 sq. ft.
Principal Architects: Darshali Golani & Parnavi Mendon
Illustrations: Tanishka Parmar
Photography Courtesy : PHX India
Materials: Flooring- Yellow Kota Stone | Interior lighting- Industrial Track Lights | Blinds- Red Ajrakh Fabric | Ceiling- Raw ceiling painted in grey | Window Branding – Bison board painted in Indigo blue, Suspended with metal rods