"Rajasthani & Moroccan fusion comes alive at Kahn Mahal project designed by Kamal Kavita Interiors situated in the heart of Jaipur City.
Kamal & Kavita have been practicing design together since a while and Kahn Mahal is a project which is very close to our heart even though it's a budgeted project still the soul of the project is Rajasthan & Morrocan which has always been a soft corner for both of us as Kavita comes from Muscat (Oman) and we always felt to inculcate the essence of Mughal and Moroccan together and the mix created a magic to clients heart who is also an NRI from Oman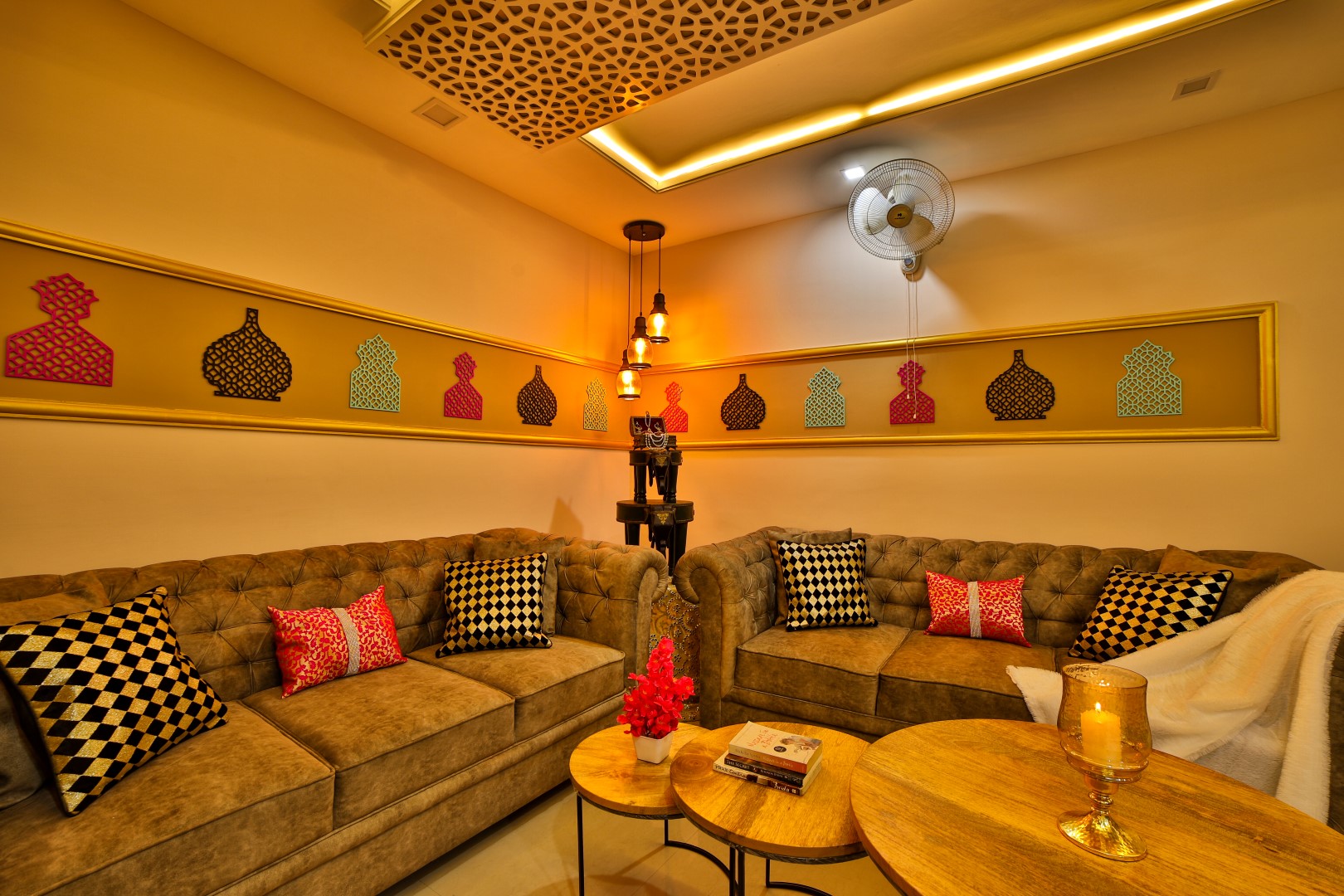 Drawing room draws a picture on the canvas of walls with the use of Pink Color Star Patterned Morrocan wall  as a feature console, where pink draws the attention and motto was to highlight the color as Jaipur is also called Pink City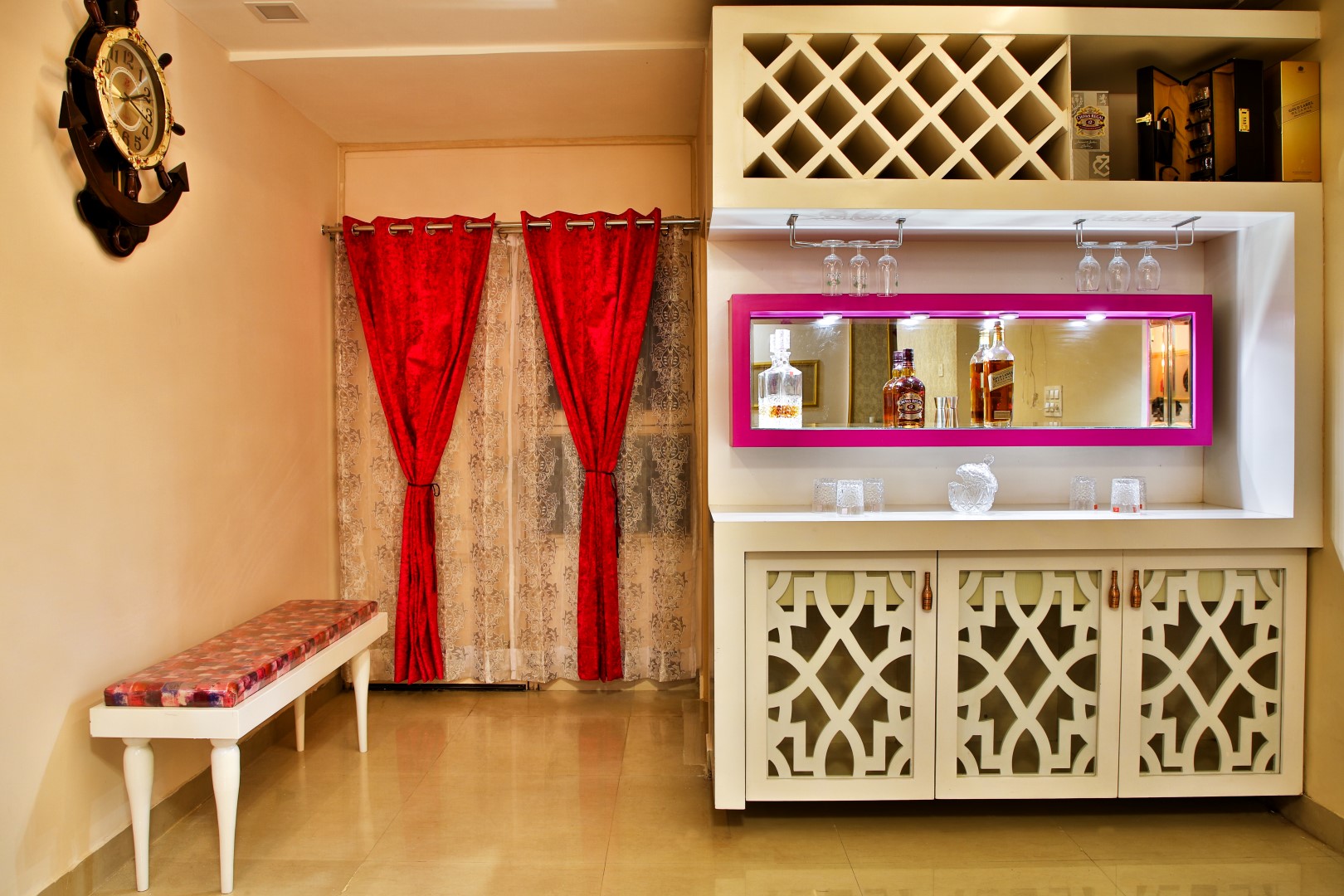 The old antique Hand-Crafted Elephant side table also grabs attention which has an element of brass which binds the essence from the past and brings a life to the drawing room also guards the aesthetic appeal of the Mahal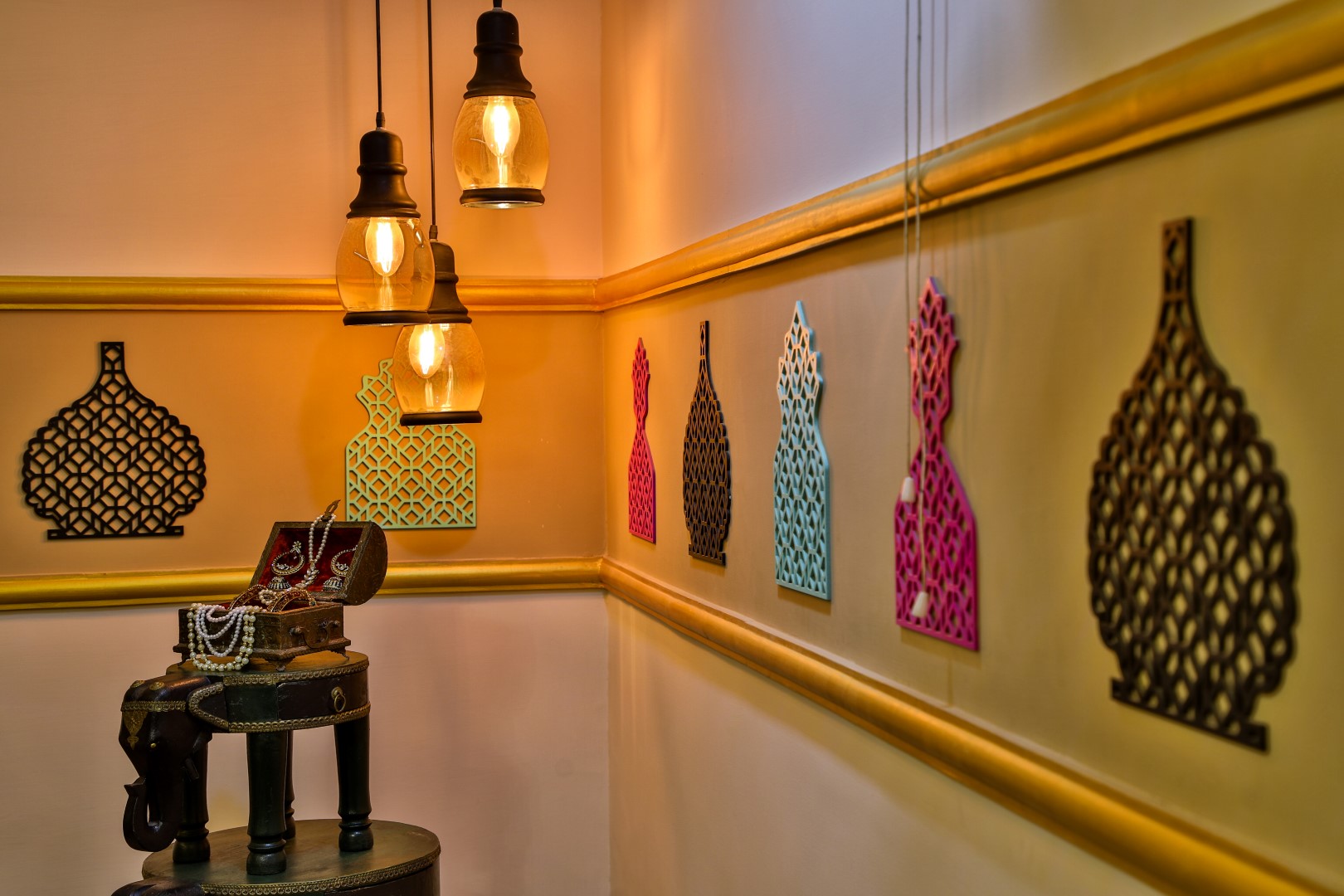 As you will take a tour ahead you find true justice to Rajasthani art which has a mixture of Mughal and Hindu structural design"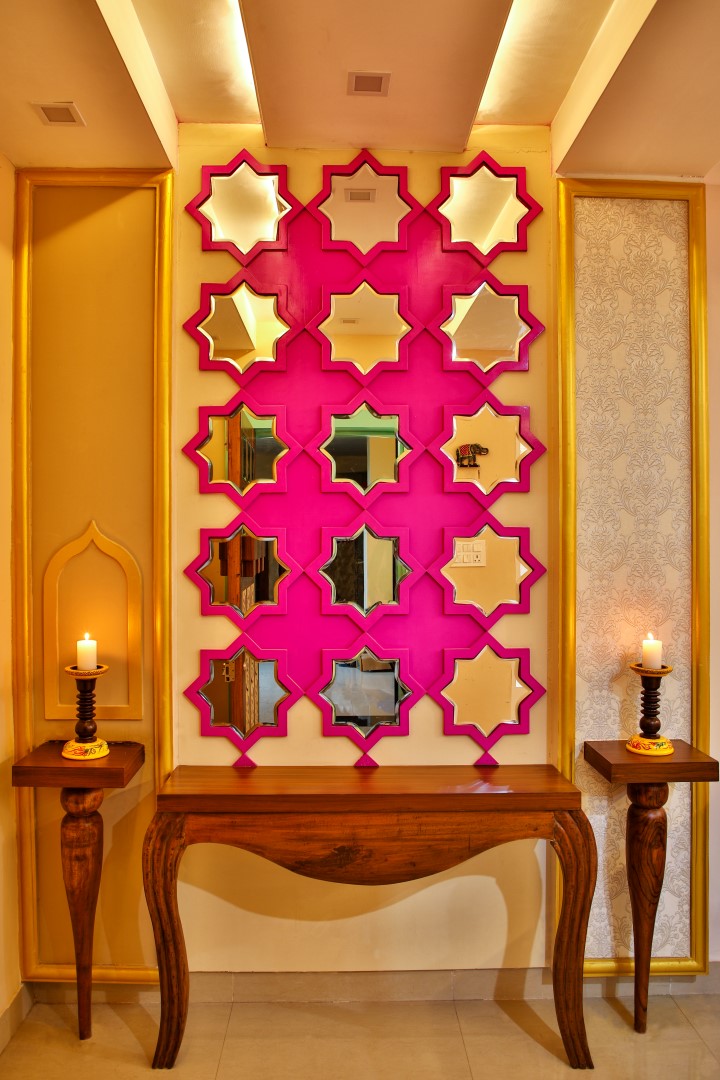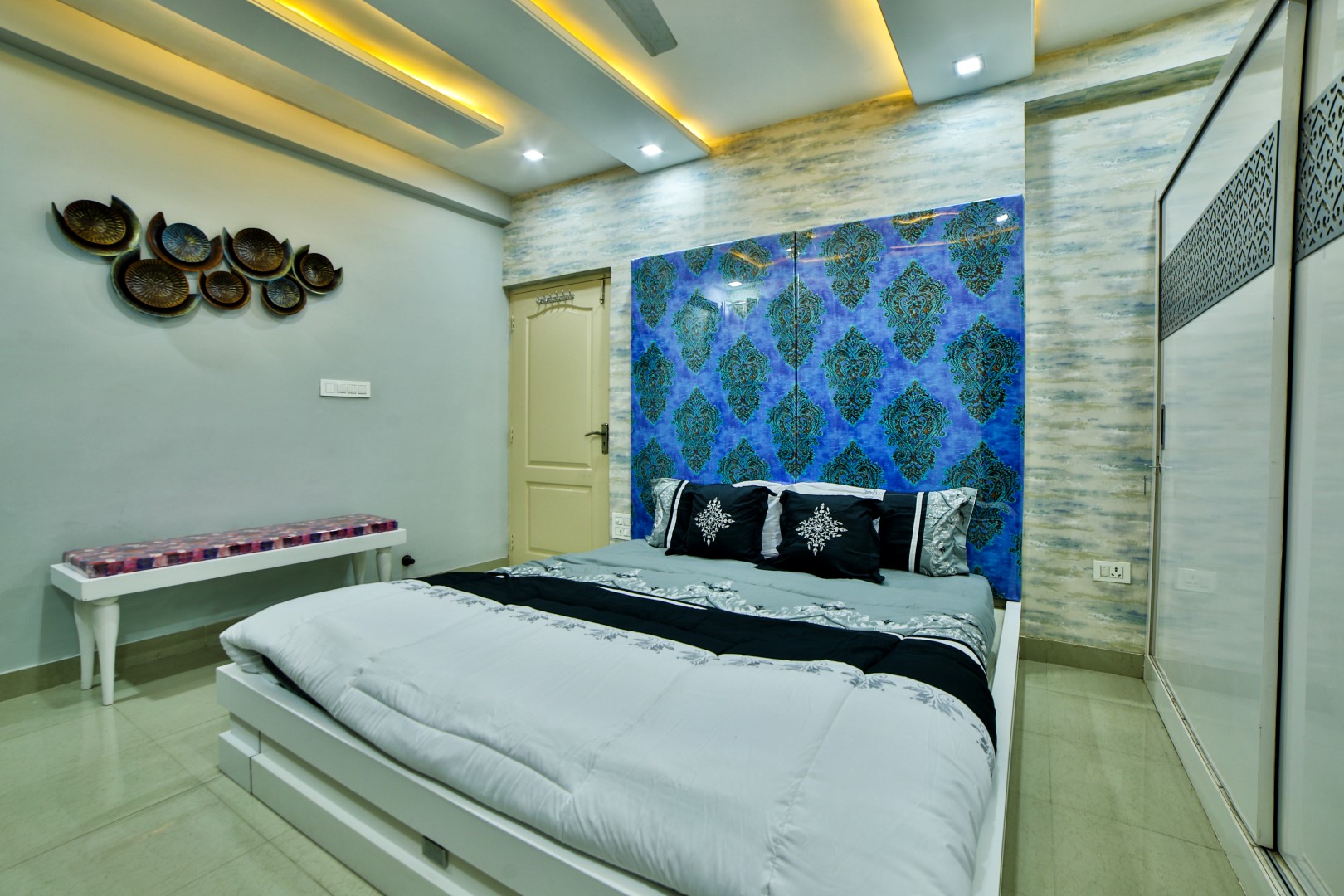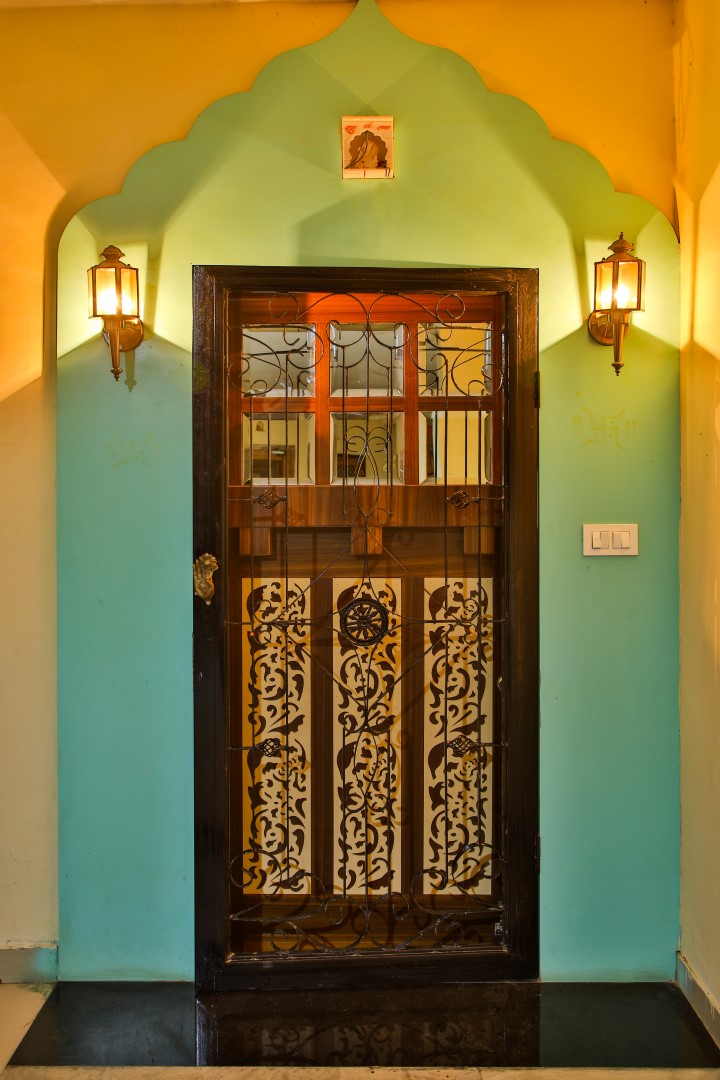 Name of Firm: Kamal Kavita Interiors
Location: Jaipur
Lead Designer: Kavita Tolani originally from Muscat (Gold Medalist in Interior Design study) is the driving force behind KamalKavitaInterior's, she is influenced by Oman (Modern & Arabic) design and her passion for interior design, antiques, fine art, fashion and her talent for merging disparate styles, colours and patterns into beautiful cohesive living environments.
Achievement: Rated among Best Rated Interior
Design practice in Jaipur (Certificate attached)
Project Details:
Project Name: Kahn Mahal
Location: Jaipur
Type: Flat
Area: 1800 Sq Ft.
Completion Date: 21st July 2018