Opulent And Modern Apartment Decor  |  Design Radius
The client was clear that he wants modern yet Contemporary, Sophisticated yet upkeep opulence so, one can find pristine, simple and elegant qualities of natural tonesfind expression in this apartment. Light is a surprisingly striking aspect. Surprising because it is restrained and settle in its tenor
Design with a consummate understanding of facts, the home is the simple pad, flushed with the goodness of natural light, Greene deck with a magnetic entry passage.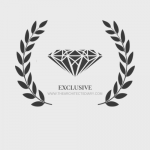 Visit:  Design Radius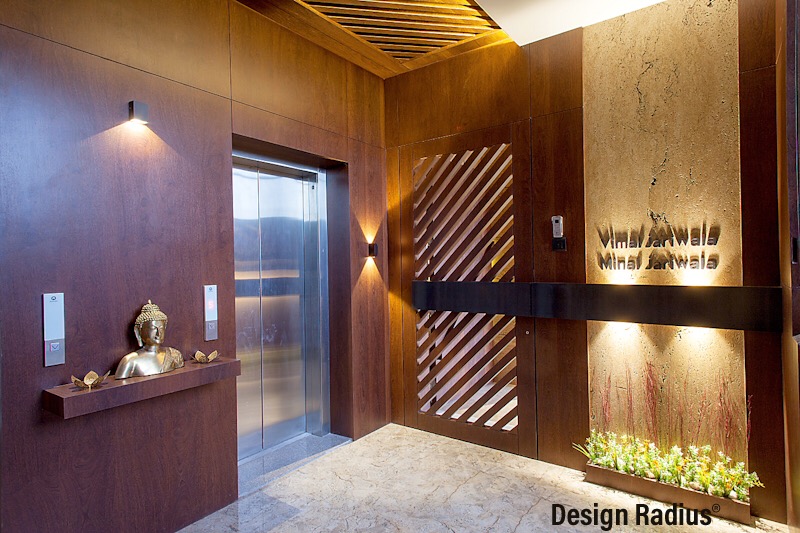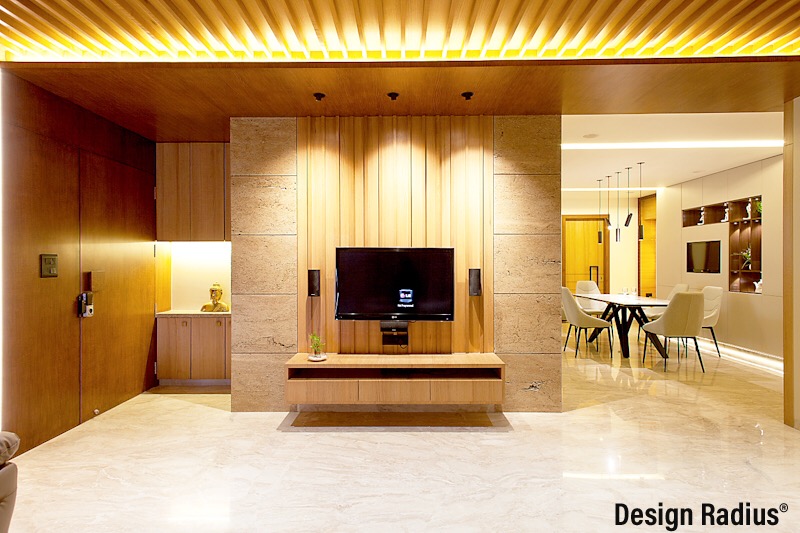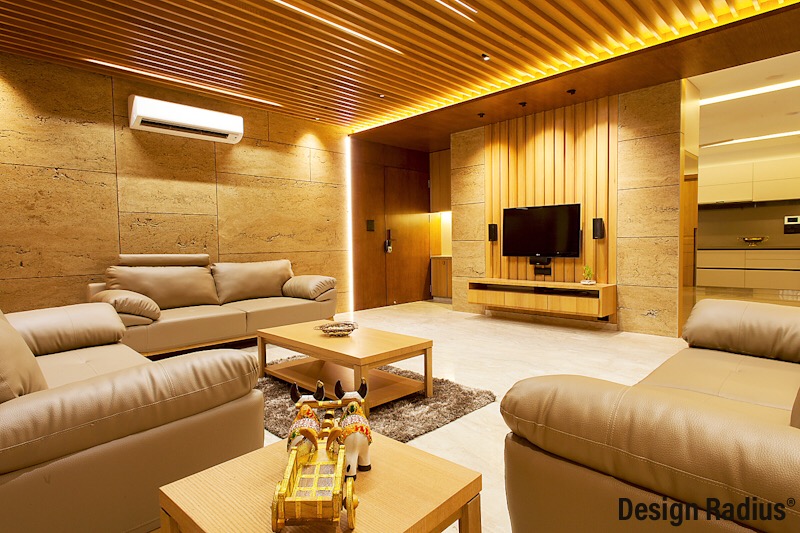 All the bedrooms have their own stories that reflect the user's resemblance.
The ceiling is boarded up with wooden battens, & walls are cladded with travertine stone, adding to the beige glory and brilliant effect of natural tones. Profile Light gives its temperature on the wooden floor as well as bed back.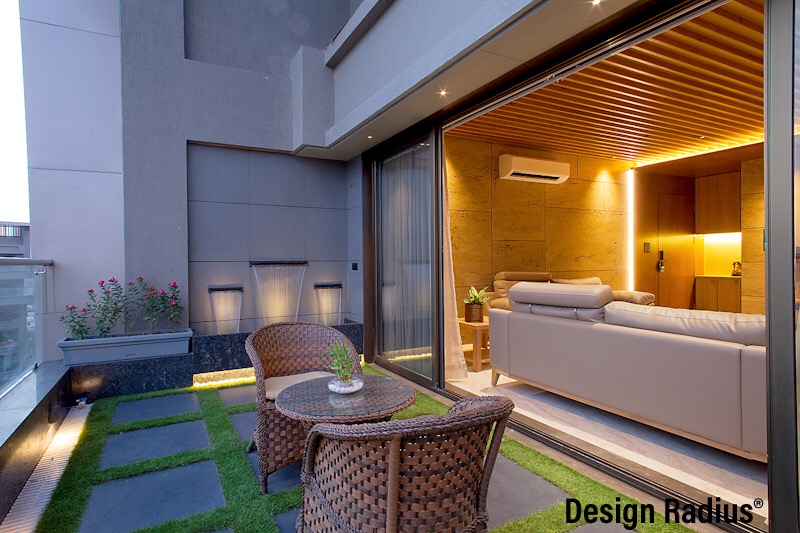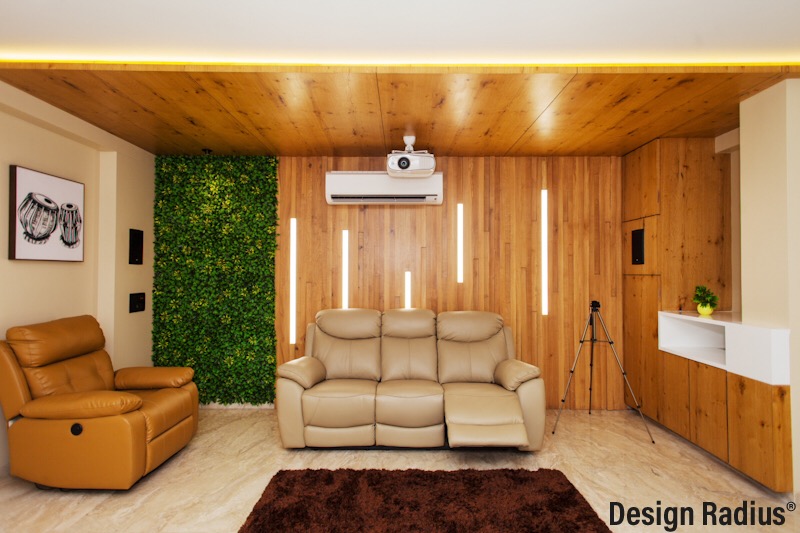 Profile lights in the wooden battened ceiling give breathing to the library door.
Creepers highlighted in Home Theater room for roomy atmosphere
Light spreads on the wooden floor and splash on the vase.
Dining area glam with hanging light
Usage of natural material and bright yet cloistered light with the soothing wall color and unflustered floor with living connected up high terrace lounge give the den a perennial look and a classic aura. Here we brushed in myriad shades of vanilla come to life in an understated house.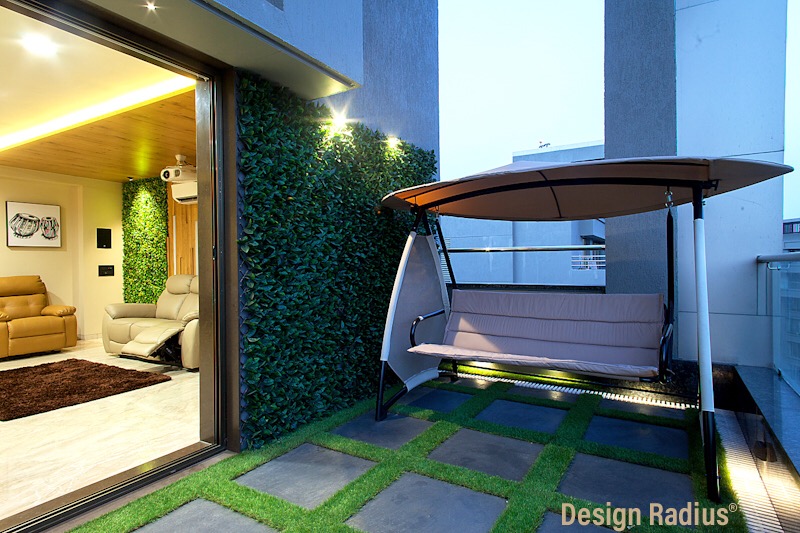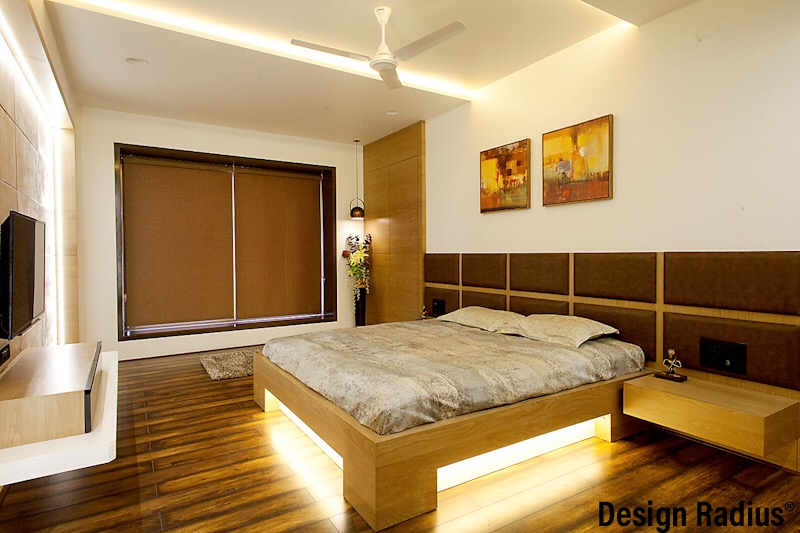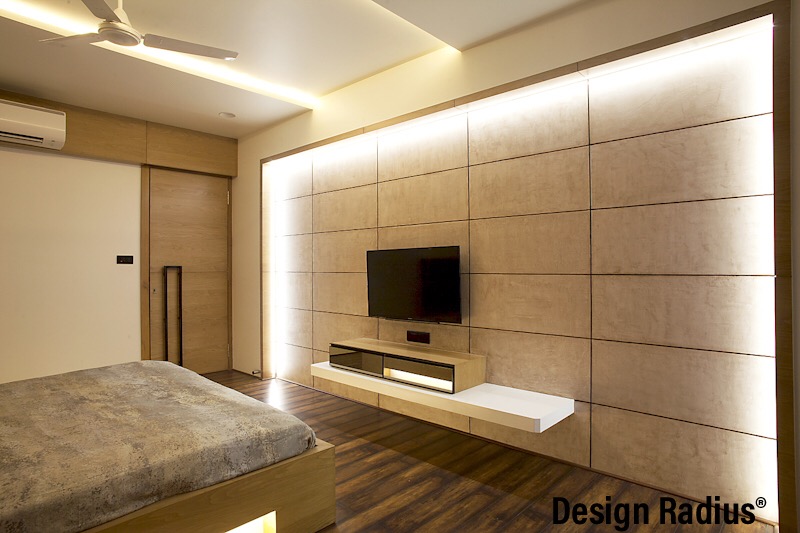 We planed the space such a way that sq. ft. utilize as per need not per space so we convert one-bedroom in home theater. And delete the storeroom from the modern kitchen feast.
The advantage for home theatre and living room is they get deck approaches with a river view which appropriates for party or gathering.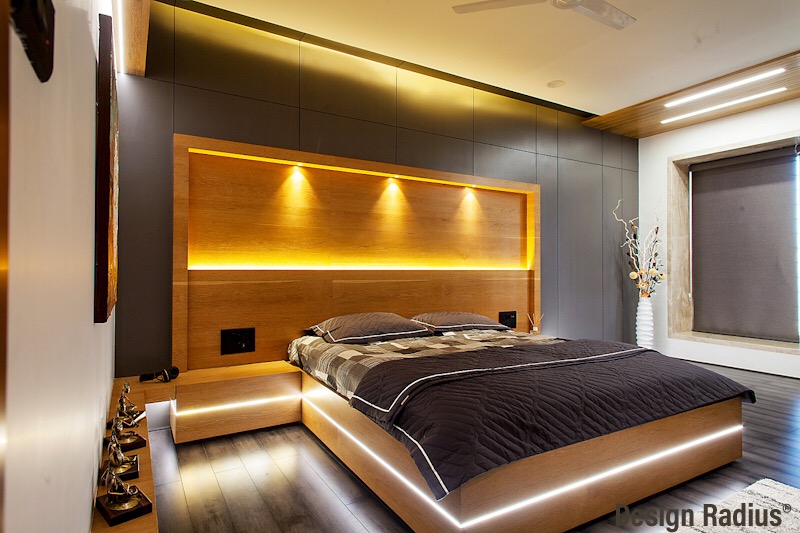 FACT FILE:
Architectural Firm: Design Radius
Client: Dr. Vimal Jariwala, Minal Jariwala
Project: Residential Apartment
Location: Surat, Gujarat
Carpet Area: 2400 sq. ft.
Completion Year: 2019
Principal Designer: Dipen Dixit
Paraproffesion: Rutvi Dixit
Design Team: Dhwani, Hima
Photography: Prakash Borkar
Text: Rutvi Dixit
Context: Situated at the top floor of the high-rise project and have a river view form deck
About the firm: Design Radius was founded in 2009 in Surat. Operating across the fields of architecture & interiors, the firm approach centers on running projects as a collaborative process with clear communication strategies, rational planning, and rigorous cost controls.
Design Radius aims to provide its clients with professional architectural services that achieve an appropriate balance between contextual, aesthetic, environmental, and cost considerations. We constantly seek our client's satisfaction by clarifying, understanding and responding to their needs and expectations. We have extensive experience in designing Hospitals, corporate offices, farmhouses, and residential projects with computer-aided design & presentations. Creative, Decent, Innovative, aesthetic, quality & timeless work is our motto.