Vrindavan Awas is a beautiful luxury home offering the comfort and serenity of the modern world alongside the charm of a tropical paradise. The personal design objective of the house is what makes it unique. Krsnaa Mehta often speaks about his inspiration for his decor and how it comes from the diverse flora, fauna and history of India, " One just needs to open their eyes and it manifests into things of beauty and art" says Mehta.
Luxury Tropical Paradise Done Tastefully adorned with Bold Motifs | Krsnaa Mehta
Visit: Krsnaa Mehta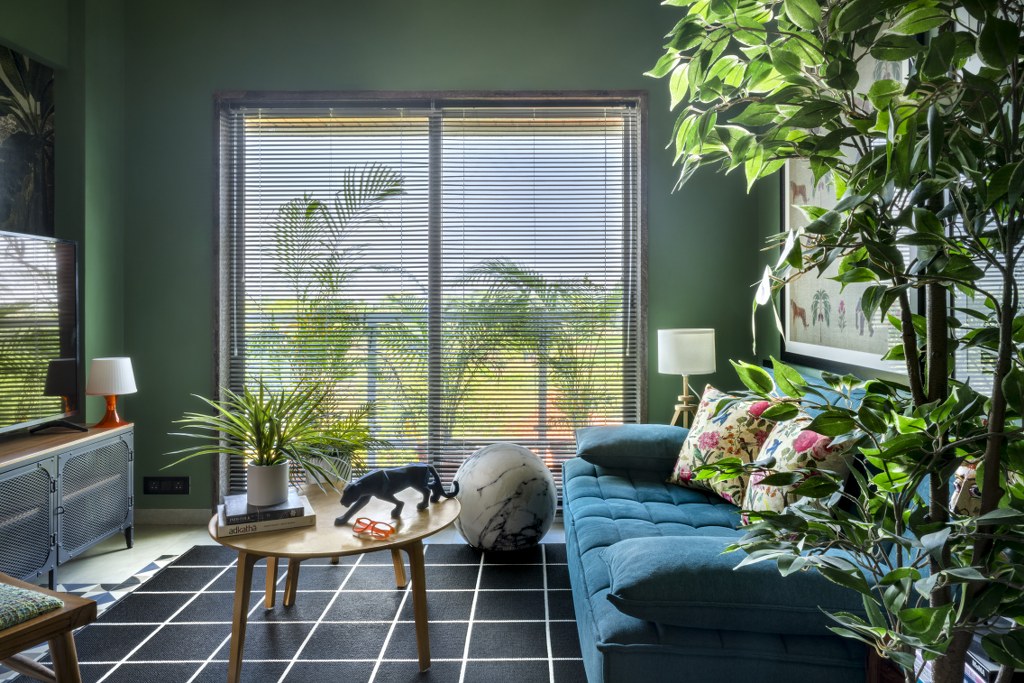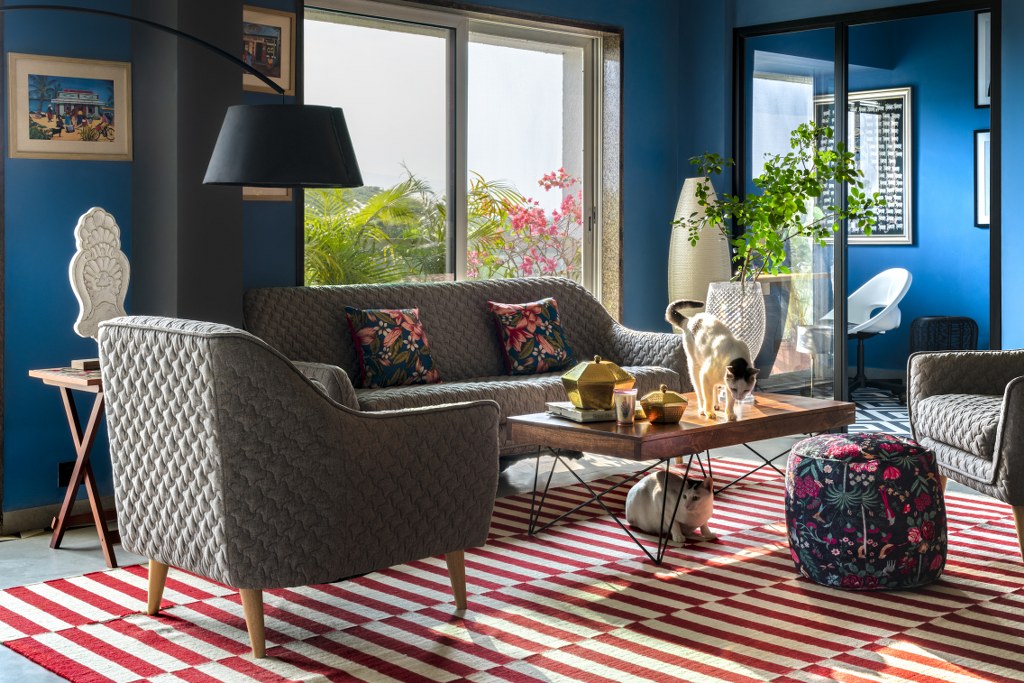 Located in Awas with a sprawling property with gazebos, a private pool, a terrace and gorgeous terrain, the home faces the Arabian Sea on one side and lush greenery on the other, giving you a spectacular look at both sunrise and sunset.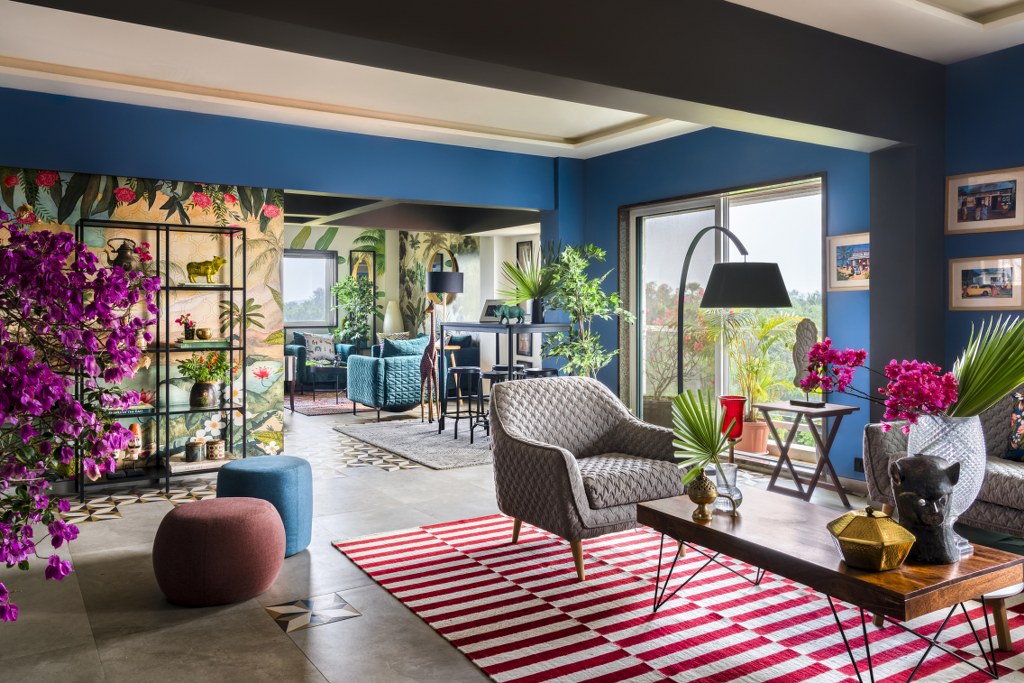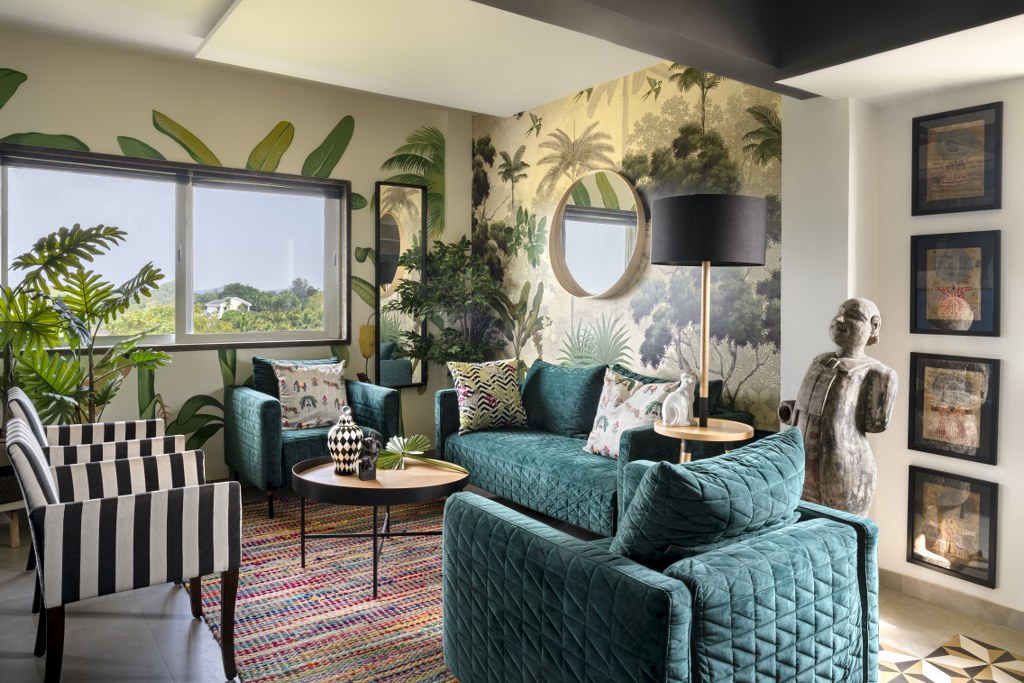 "The house is built on many levels. It starts off with four gazebos on the rooftop which introduce you to the entire expanse of the countless trees and the sound of the ocean coming from beyond them. It is truly surreal. Then, as you walk into the house, which is just an extension of the front, the flora and fauna continue seamlessly and blend in as the design elements. While walking down to the pool, the plant and flower designs continue. I say it is multi-level because there's a sense of discovery at every step. All your senses are heightened and at peace when you are there…in the moment!"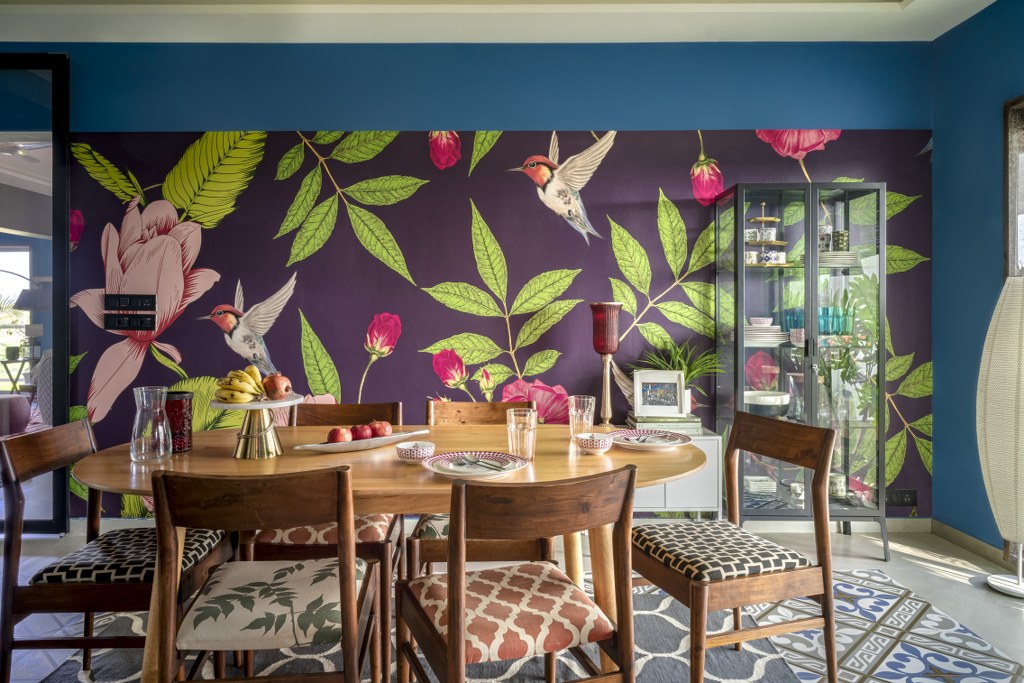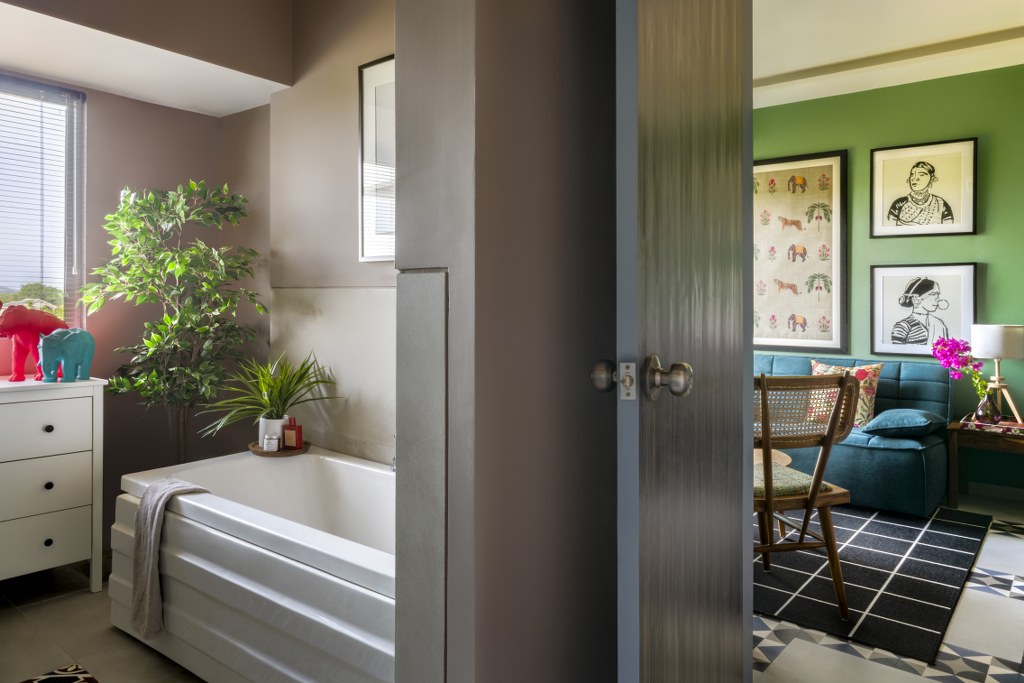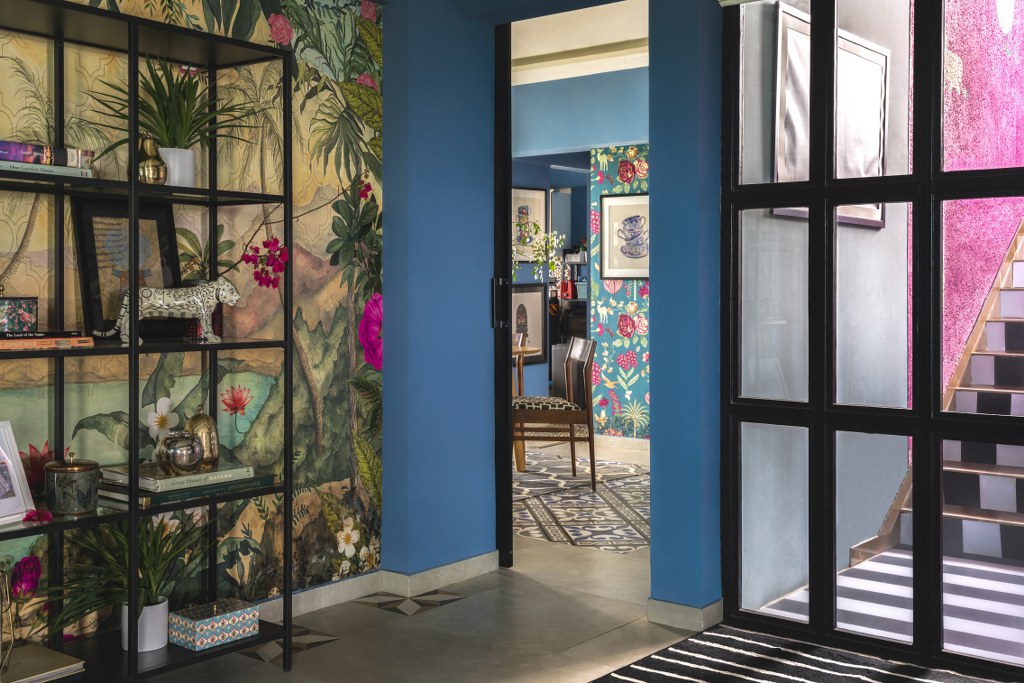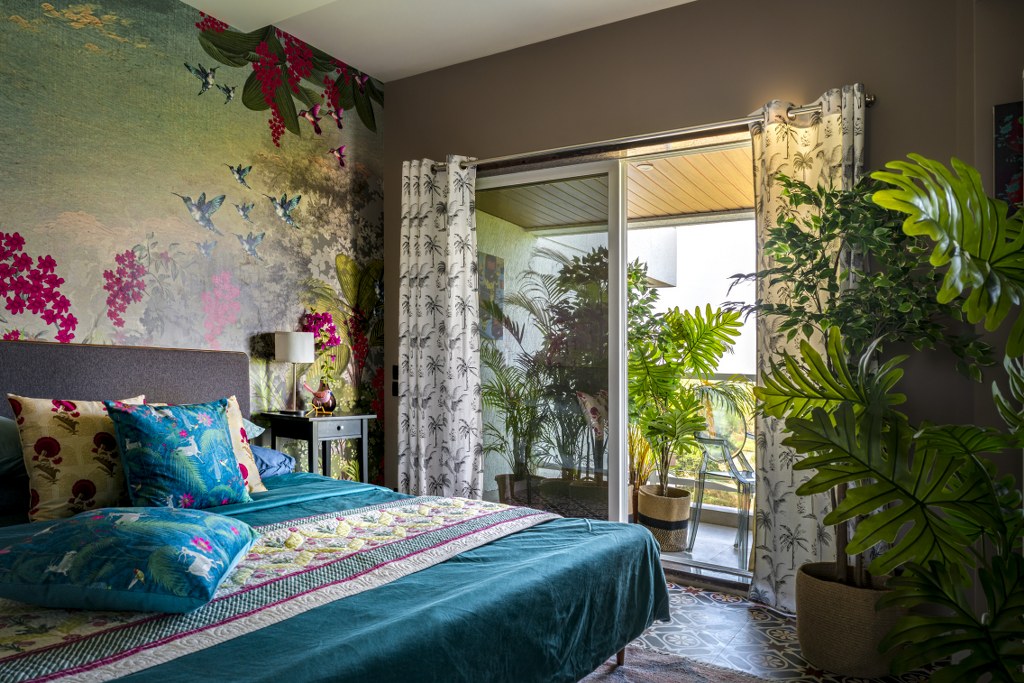 Done tastefully in bold colors and clean lines, the space is an eclectic mix of modern and classical elements, with contemporary heritage patterned flooring, all the elements come together to seamlessly create his new abode. What makes it an undoubtedly classic Krsnaa Mehta home is the unabashed use of color and wallpaper. Parallel living rooms with each wall adorning a different wallpaper showing contrasting colors coming together beautifully. One may presume multiple wallpapers are a tad bit excessive but Vrindavan Awes would beg to differ.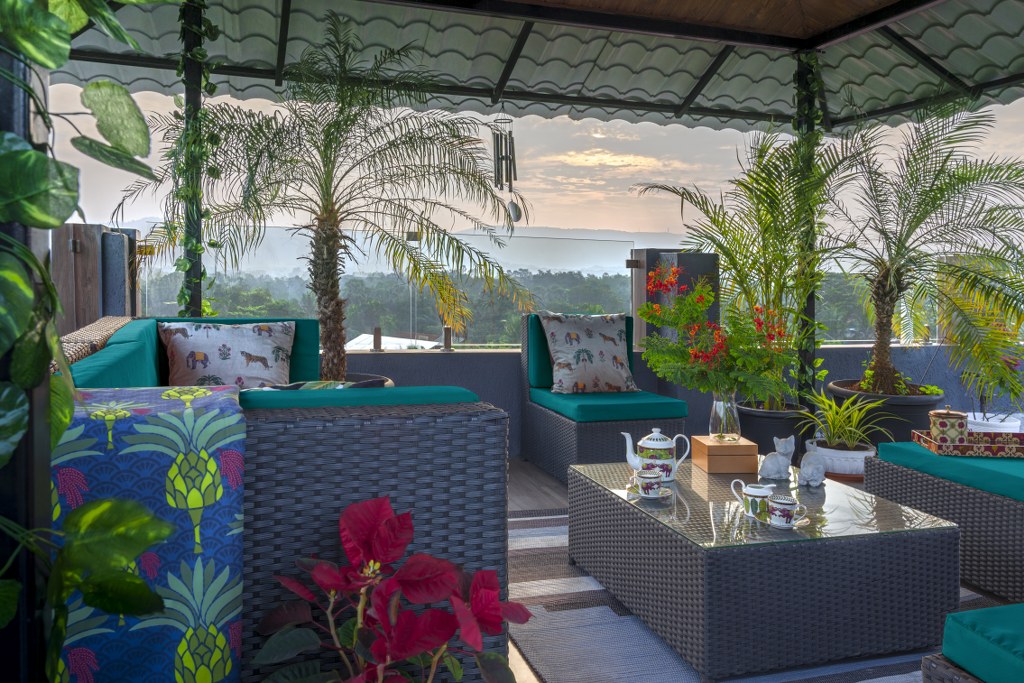 "The design objective while doing this house was to make it a space where every element is reflective of my aesthetic yet brings the magic of modern art come together from every angle. As one one walks into the house, you realise that one has managed to do justice to the design narrative. For instance the use of wallpapers that reflect the flora and fauna outside, to flowering plants and objects that really matter. What more could I have asked for, to live in a beautiful environment such as this, where I have a sandy beach on one side, the mountains and an oasis of tranquil trees on the other" says Mehta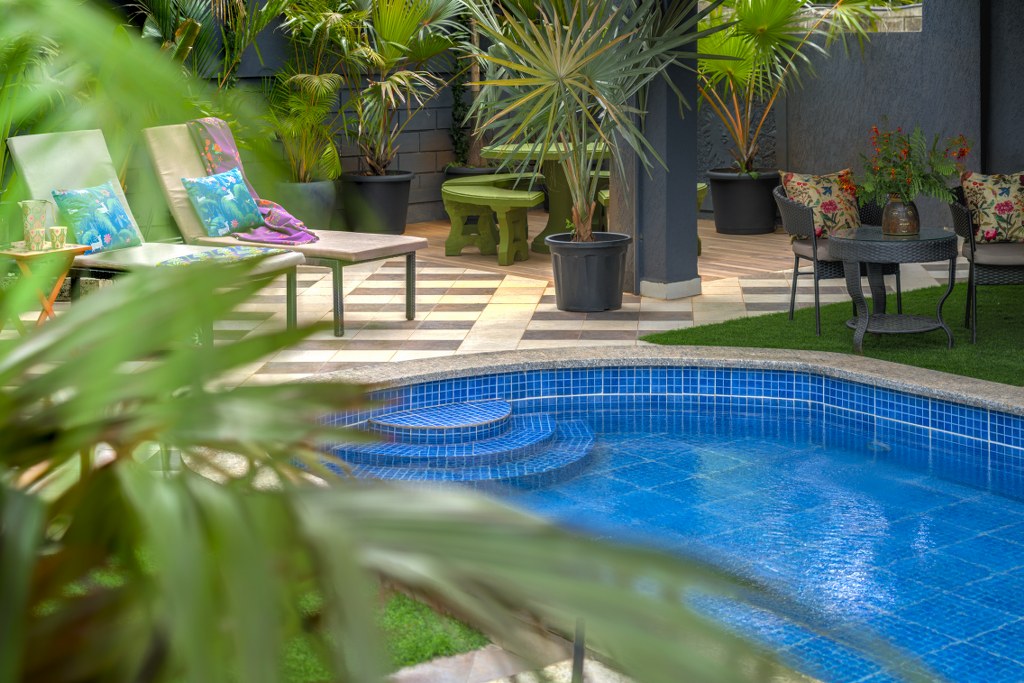 Built by Rajesh Bhaskaran of Earth Weaves, and spread across 6,000 sq.ft, Krsnaa Mehta partnered with design firm H&A Design + Build (Hamza Singaporewala and Aditya Ghosalkar) who built the house in a record 90 days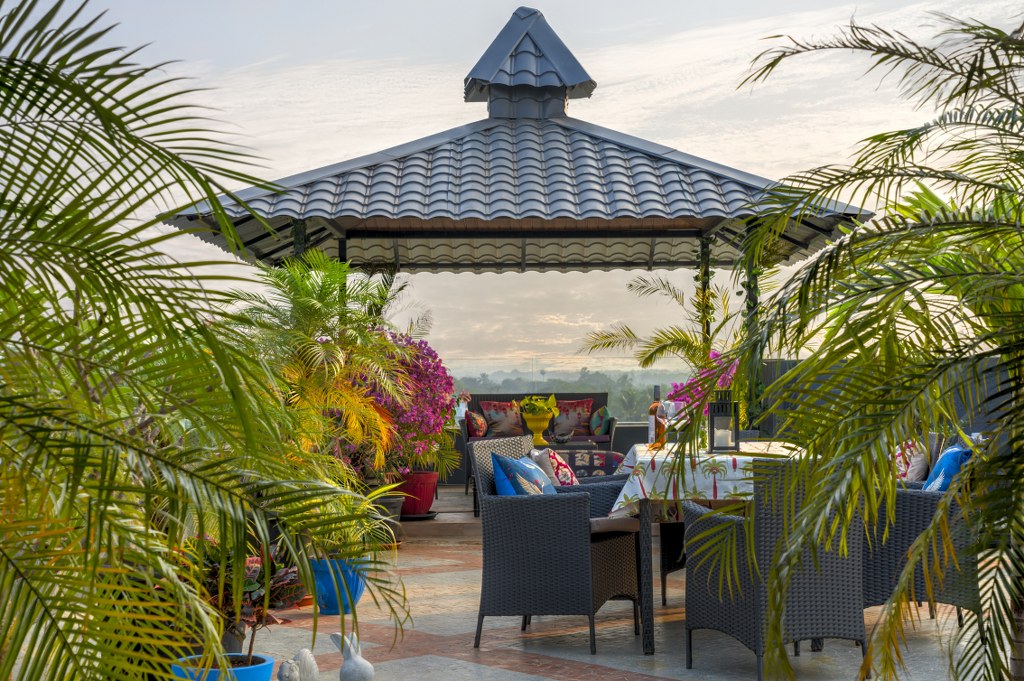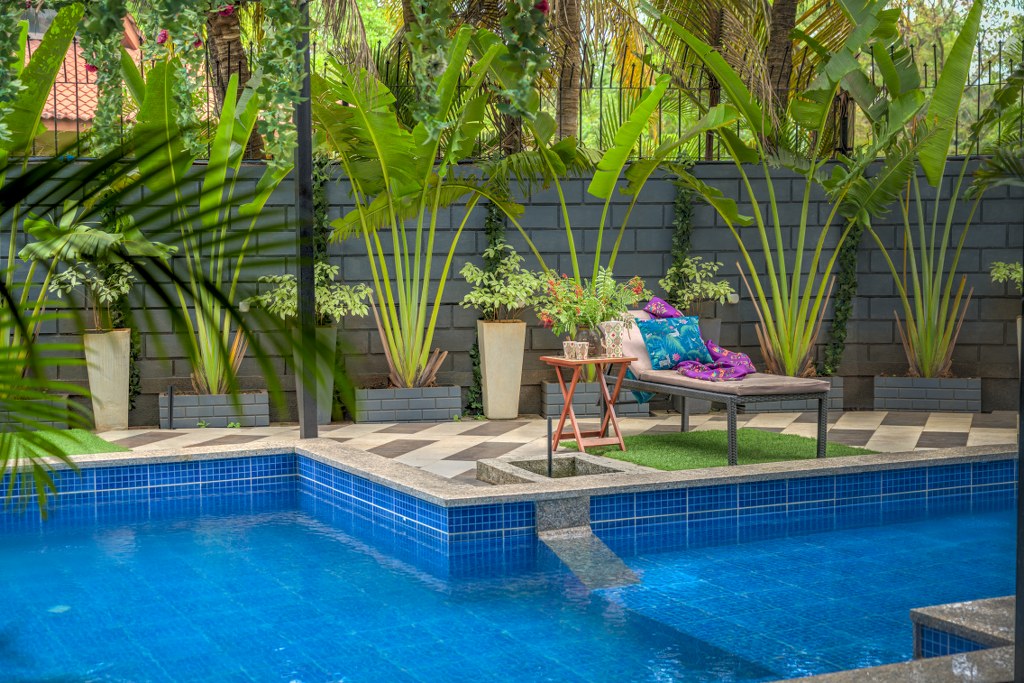 "The wall arts in the house are supposed to mesmerise you and take you on a journey. If you see the wallpapers, each of them have elements of nature. They tell a wonderful little story of how one travels from within the house to outside it. It literally communicates how nature plays the most important role in the storytelling through these visual delights. These romantic, magical sort of designs lend a sense of warmth and you can feel the beauty of the surroundings through every element", echoes Krsnaa Mehta
Fact File
Designed by: Krsnaa Mehta
Project Type: Residence Interior Design
Project Name: Vrindavan Awas
Location: Alibaugh, Maharashtra
Year Built: 2021
Duration of project: 3 Months
Built up: 3750 Sq.ft
Project Size: 6,000 Sq.ft
Principal Architect: Rajesh Bhaskaran
Team Design Credits: Hamza Singaporewala and Aditya Ghosalkar
Photograph Courtesy: Studio Charuau
Products/Materials: Artefacts / Wallpaper: India Circus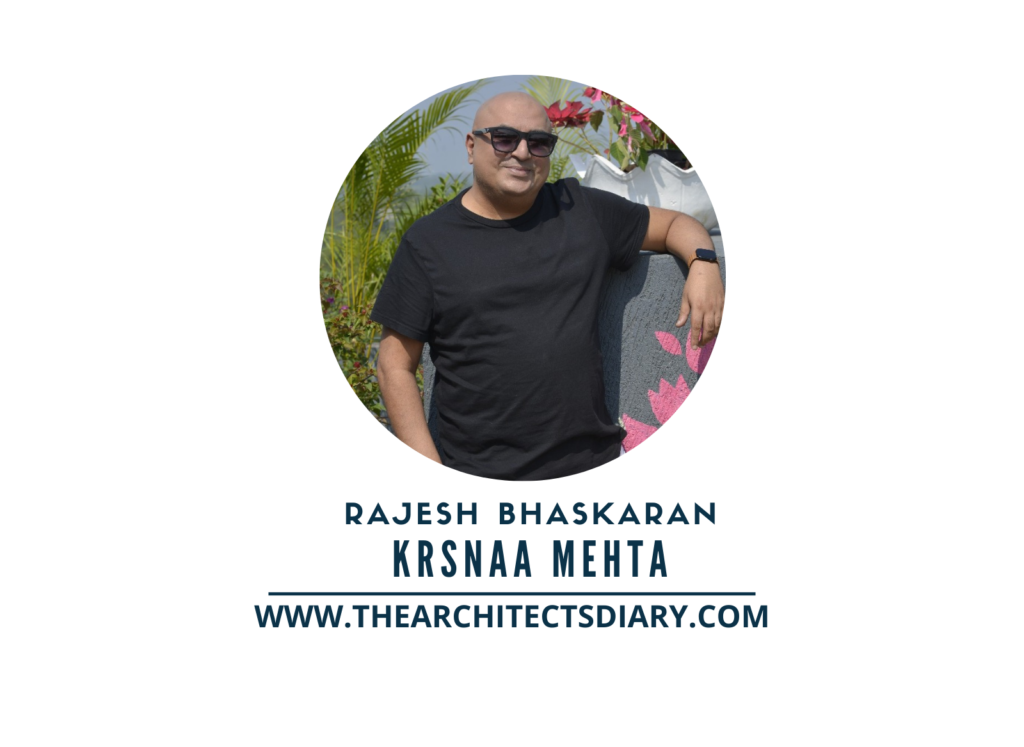 Firm's Instagram Link: Krsnaa Mehta
For Similar Project>>Home Office With Sophistication Of British Influence And Bespoke Luxury