Italian Style Apartment | PDC Architects
GOLWALA'S RESIDENCE
Brief
The Project features a strong culmination of ideas backed by an Italian theme. The design involved intricate detailing and exploration, which were exclusively selected to make this residence evolve into a crafted space as per the client's satisfaction.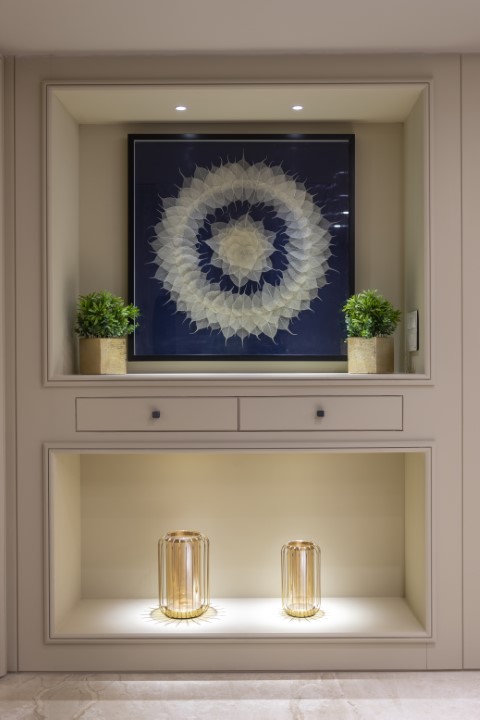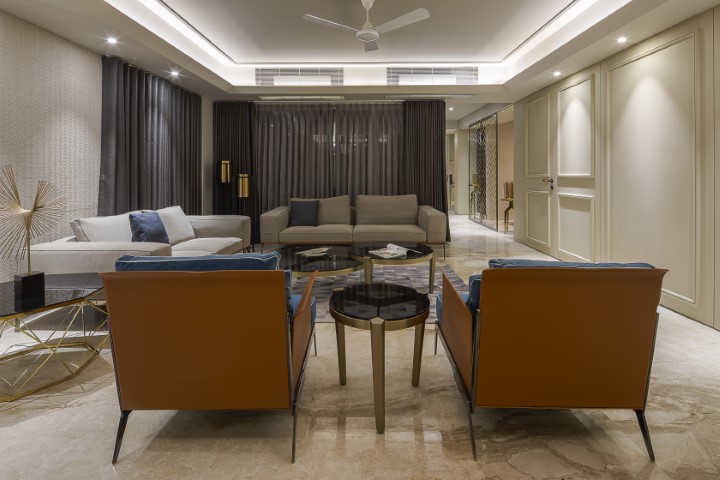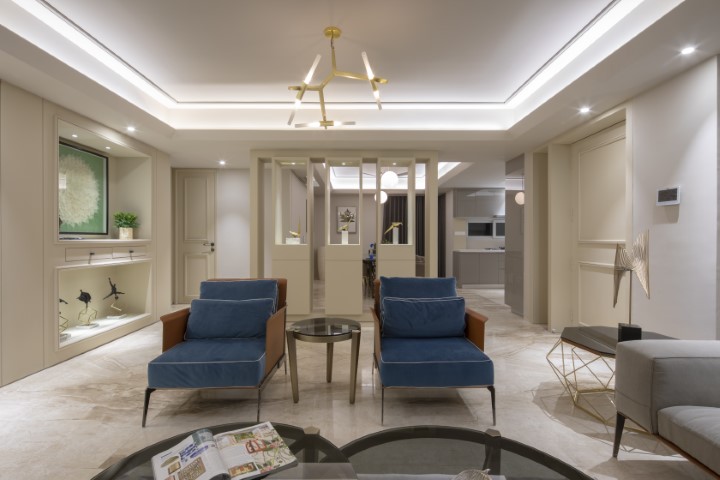 FACT FILE
Architectural Firm: PDC Architects
Project: Residential Apartment
Designer's Name: Mr. Prashant Paradava and Ms. Shweta Rathod
Area: 2850 sq.ft.
Project Completion date: October 2018
Photograph Courtesy: Mr. Umang Shah
Location – Ahmedabad, Gujarat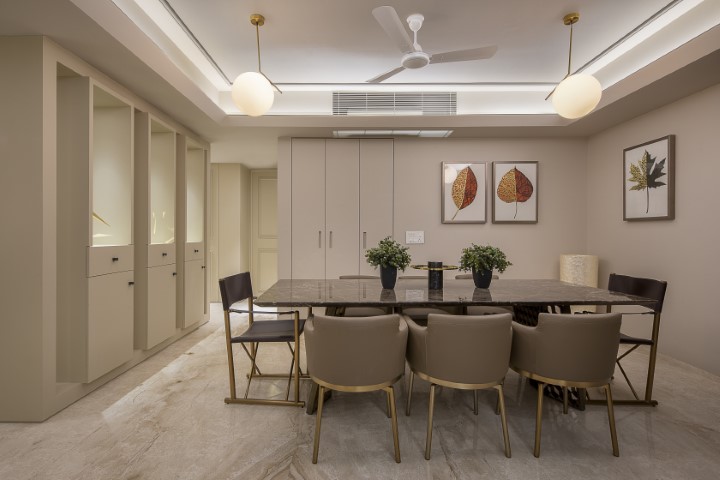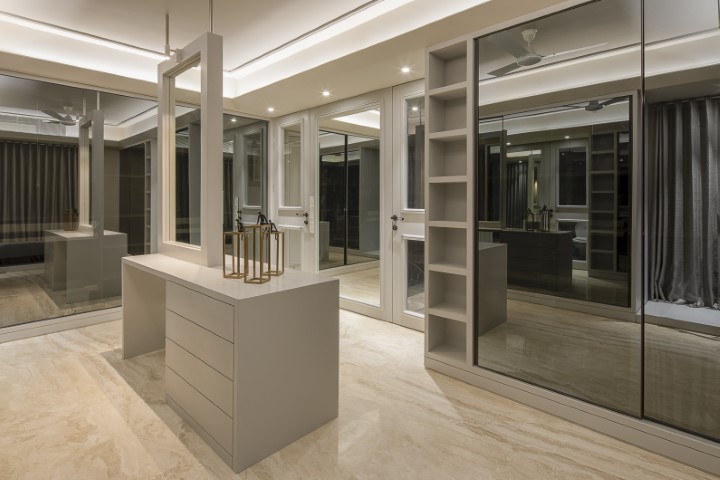 Context
Located at Ahmedabad, this apartment is a custom styled abode.
Concept and Description
The client's brief was to have a residence with an amalgamation of contemporary and classical Italian interiors, without compromising on the basic needs of the house. This has been achieved by using modern furniture with a mix of classical Italian paneling on the walls and in the furniture as well.
With the use of a neutral pastel colour palette, a right balance between the two styles has been achieved. The inclusion of gold finished metal in the form of furniture, screens, light fittings and artifacts enhance the theme.
A touch of playfulness is added to the children's bedroom with the use of painted shutters, which also acts as a large artwork when the shutters are closed.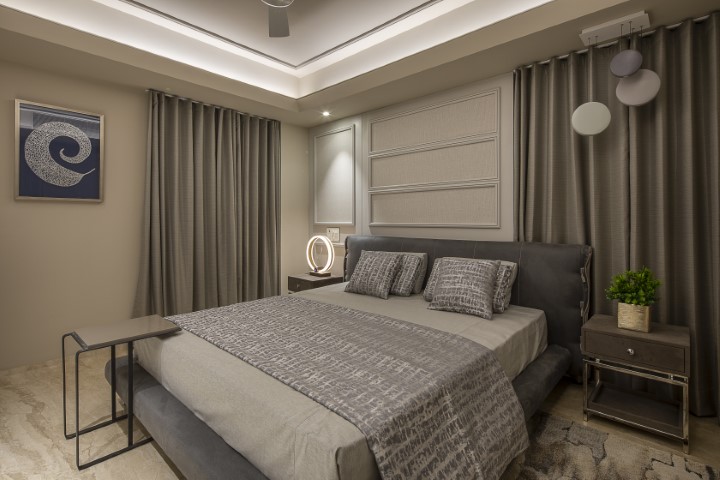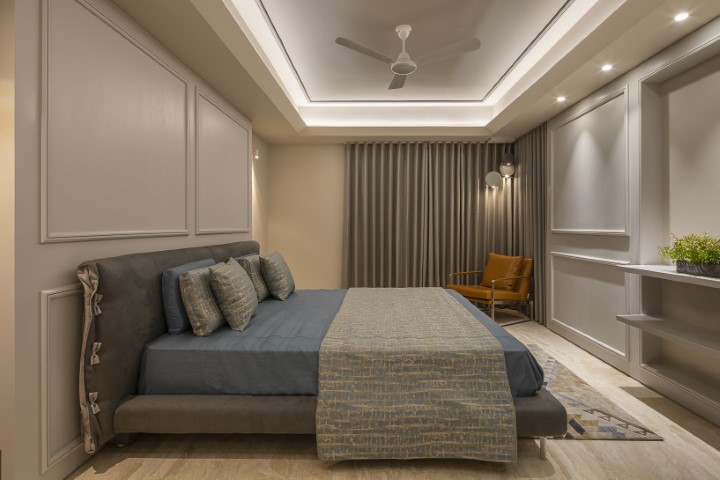 MATERIALS
WALLS: Duco Paint finish
FLOOR: Italian Marble
FURNITURE: MDF, Brush gold finish, MS chrome plate finish