Fusion Of Modern And Traditional House | Atelier Interiors
 Our client Mr. Gaurang makwana wanted to have a house where he could connect to his parents and the culture.  He wanted his child to be attached to traditions and know the glory of the colors. So he insists us to do it .he also wanted to be in trendy Modern house. So here is the fusion of Modern and traditional house.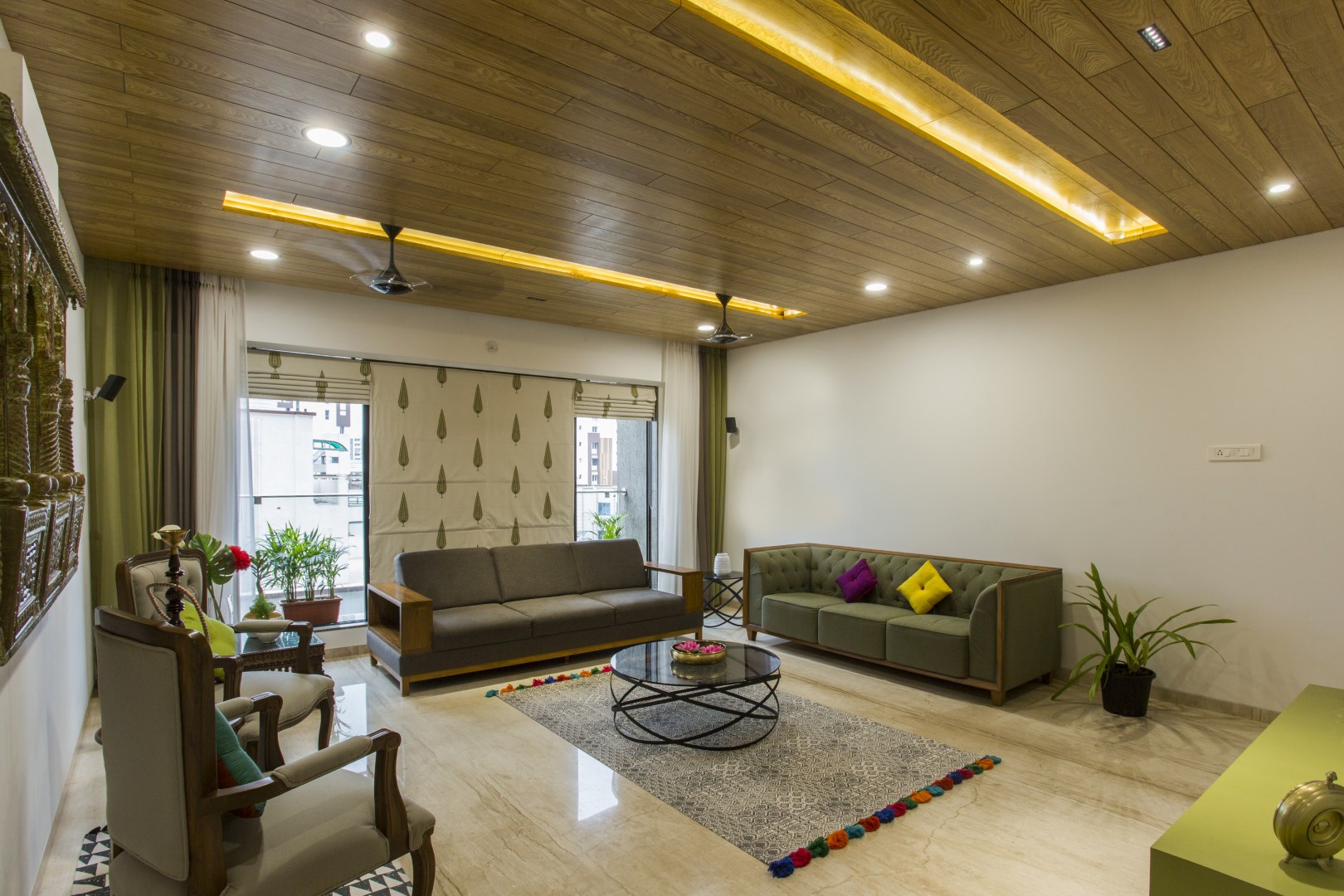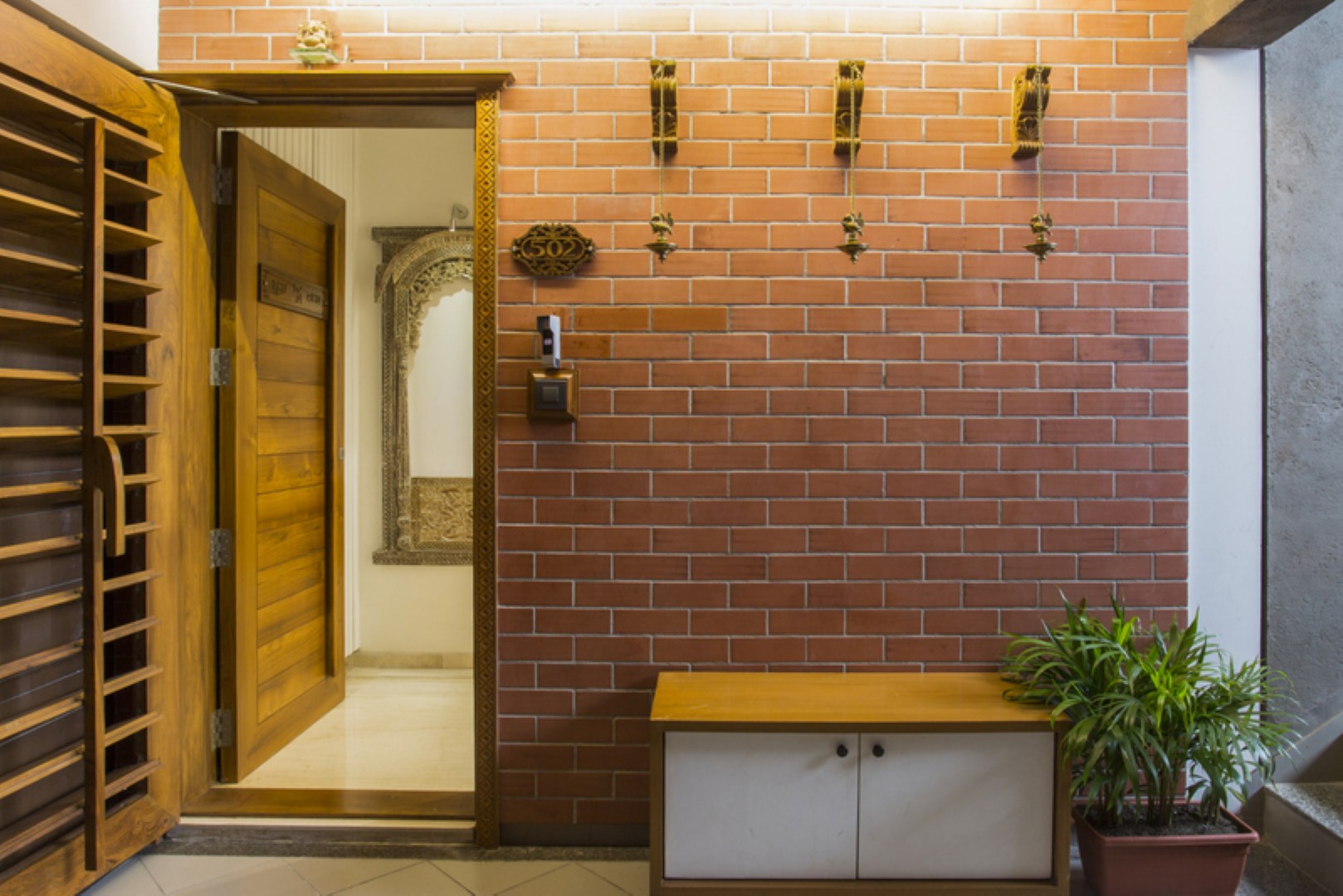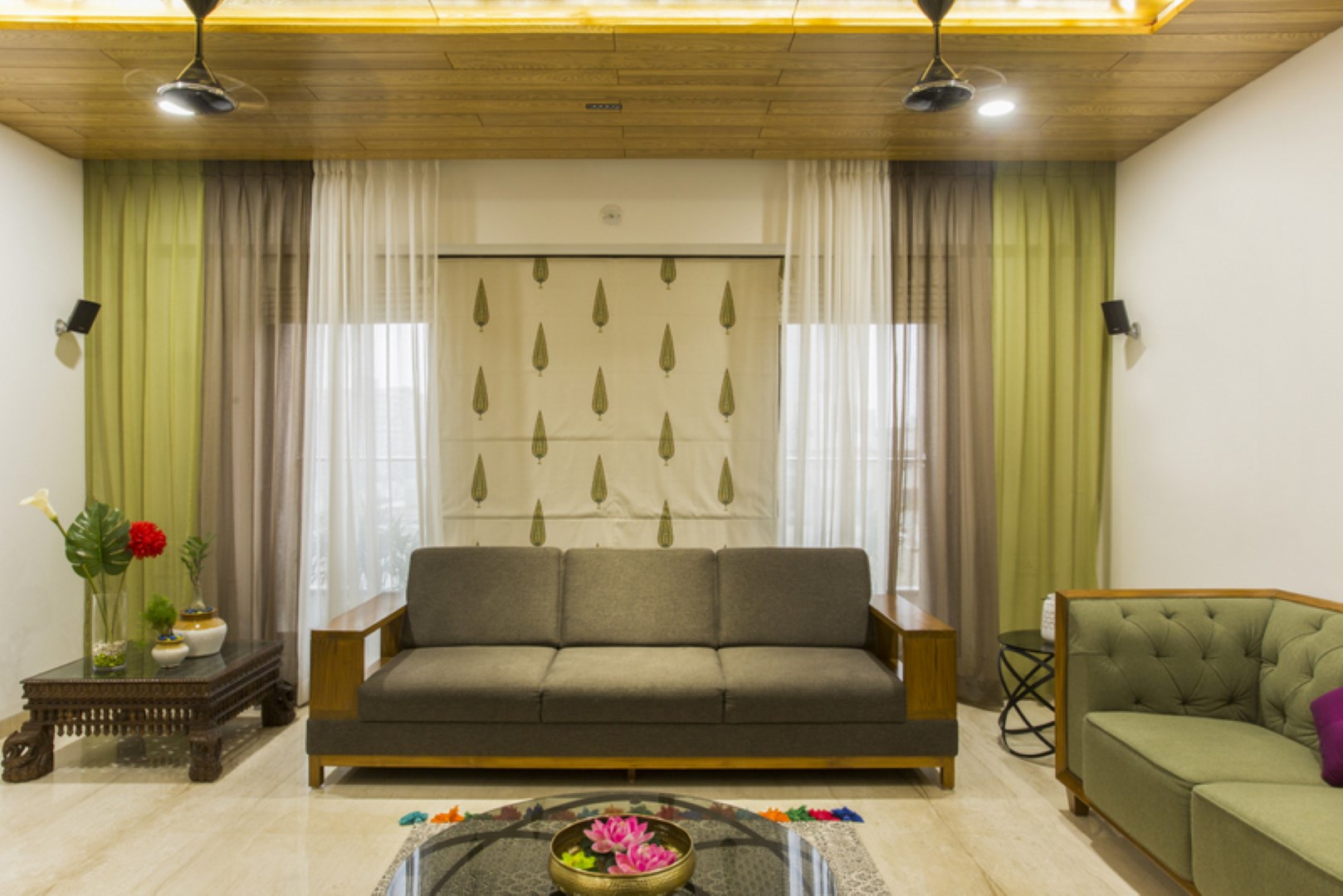 We had used many different elements in different ways as we have used Jharokha frames in living room. We have even used printing blocks in partition with combination of glass and wood. Then we have used peacock feather which was cut from metal sheet in common door for living room.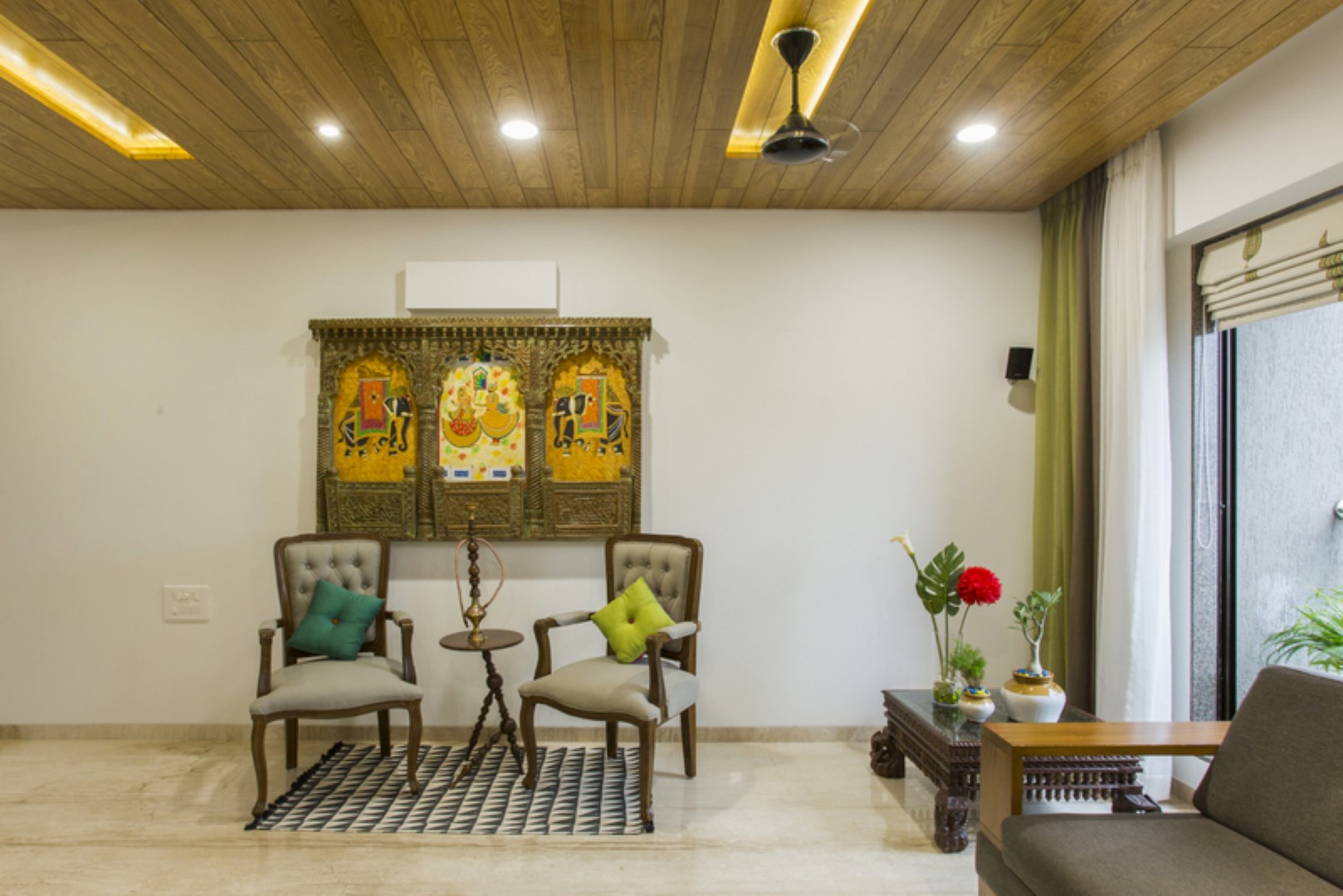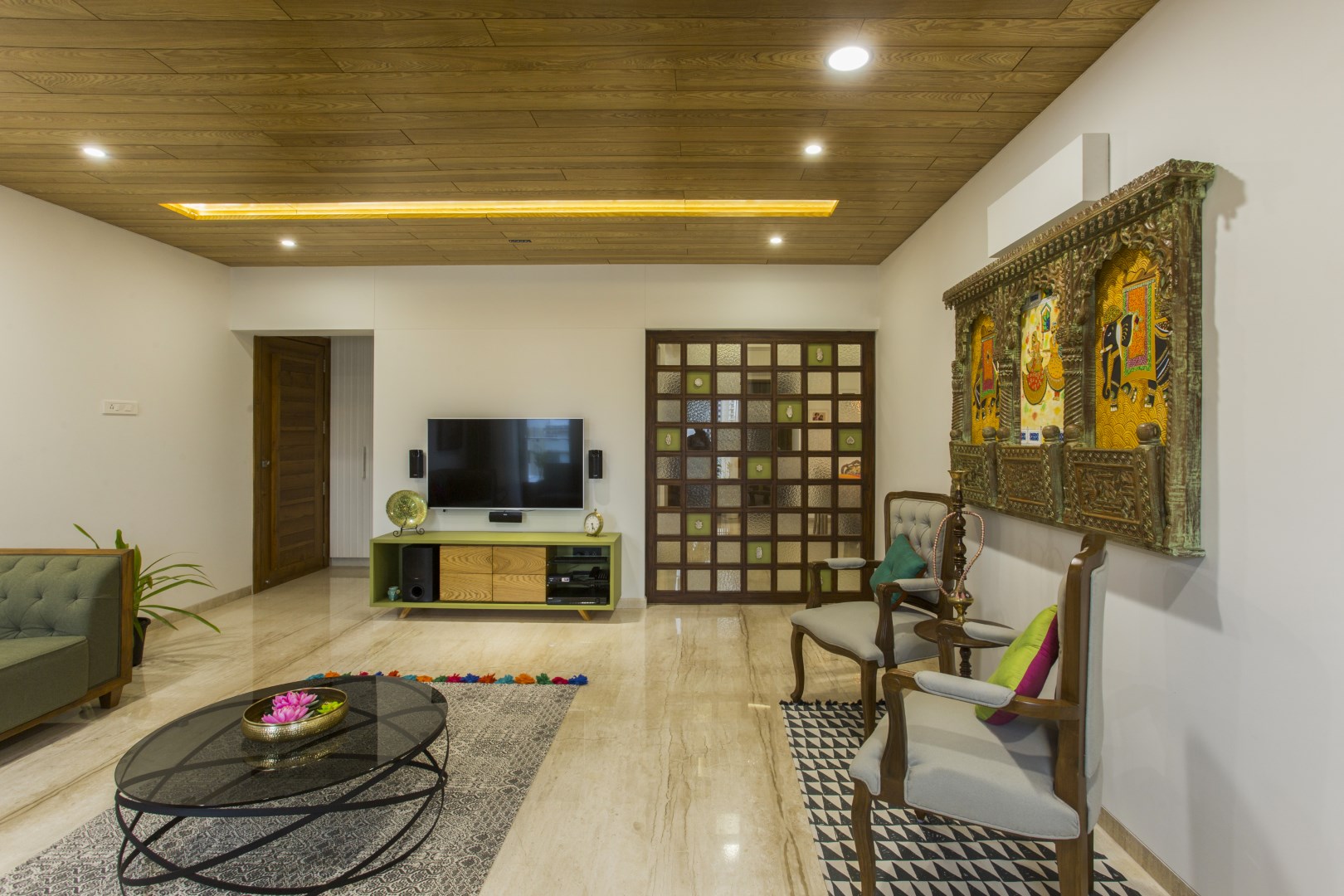 Dining area was the most important area as this was a tribute to parents of my client this was the place where everyone sit together here we made a wall full of frames.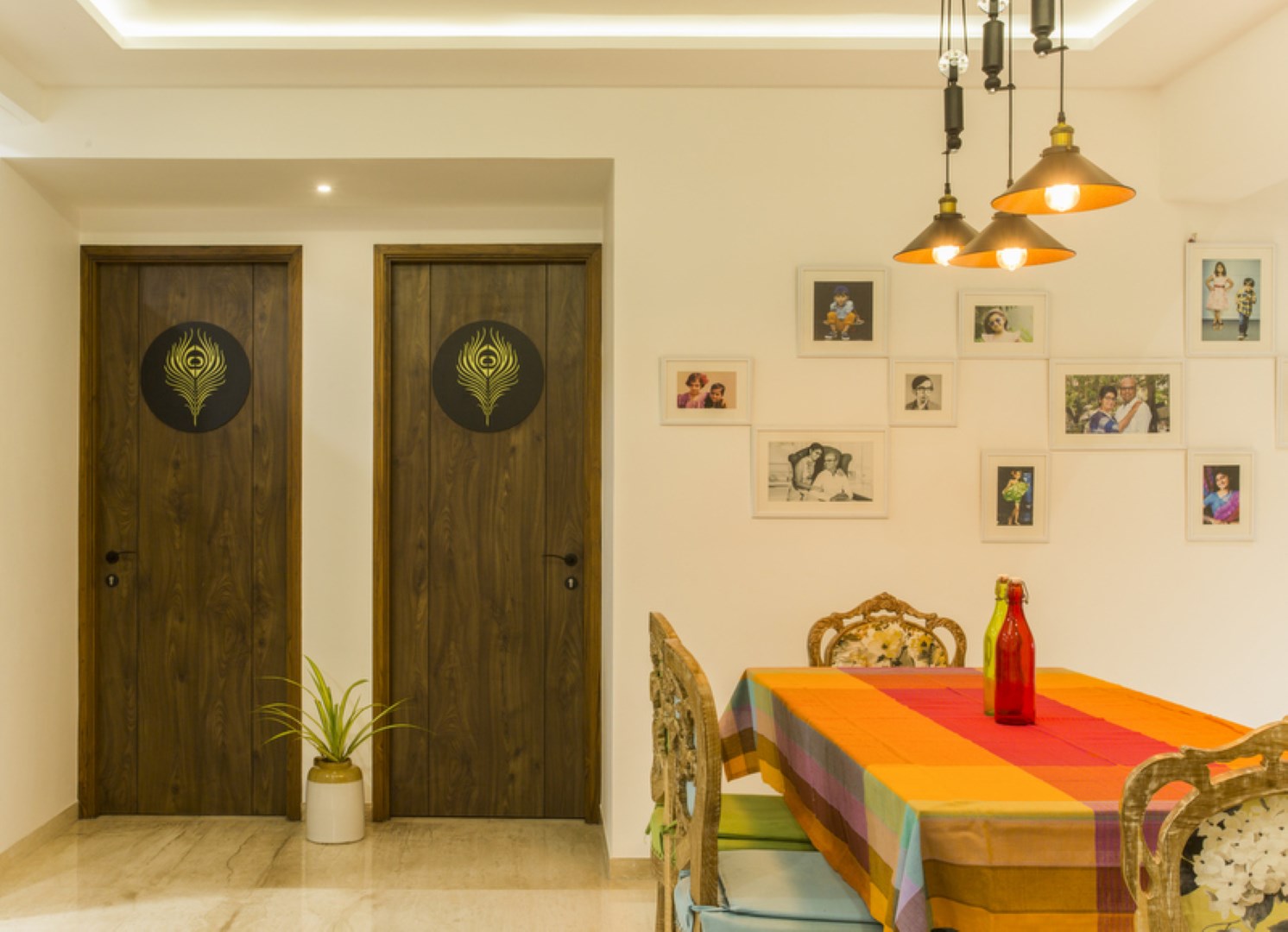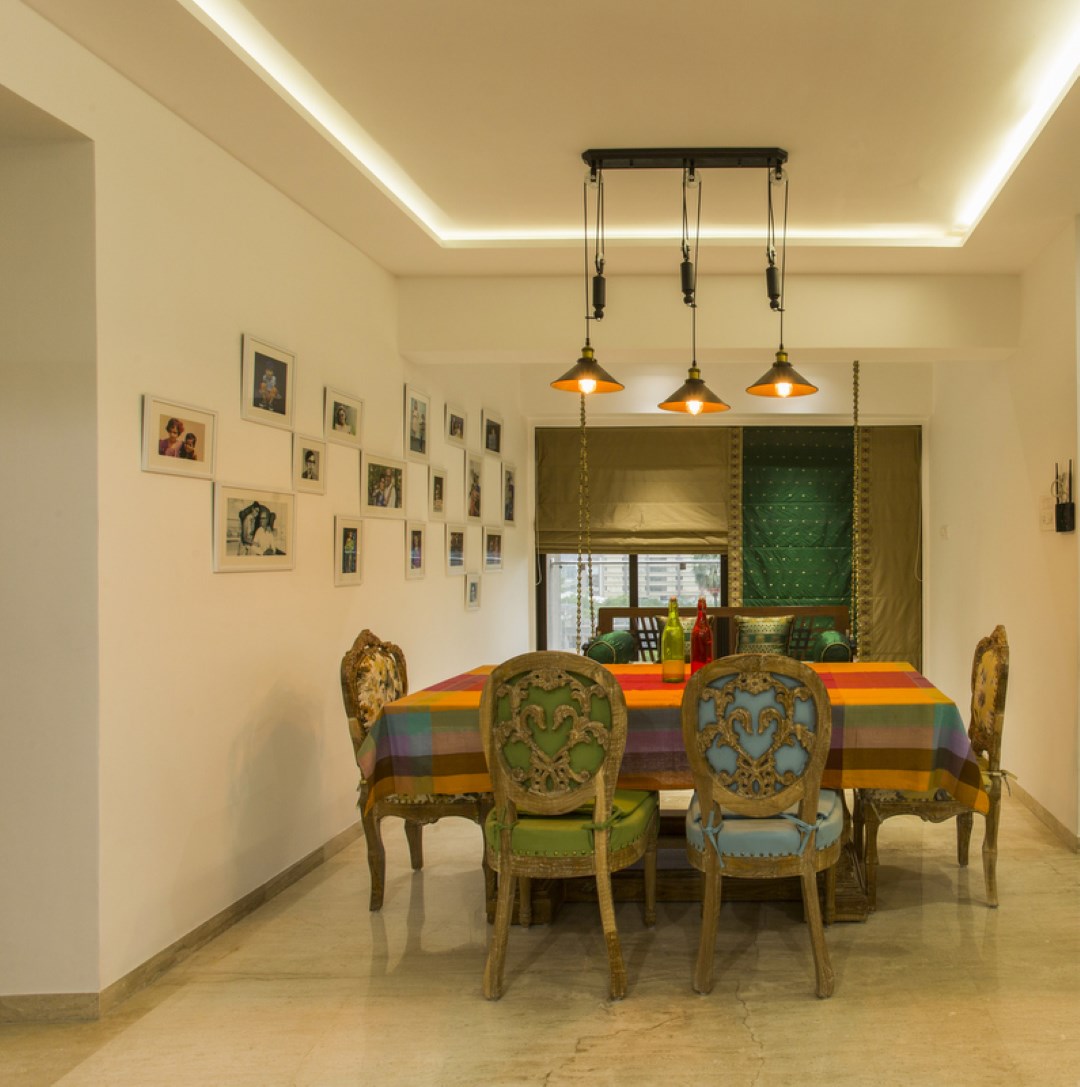 Where we had old photos of the family then we had swig there as our client have a tradition to have a swing even this swing had a story , a 40 years old story. And the curtains behind it tell us the different story of love and affection as it was our client's mother's saree.  There was even nicely hand carved chairs in this area to keep the traditional chair in fashion.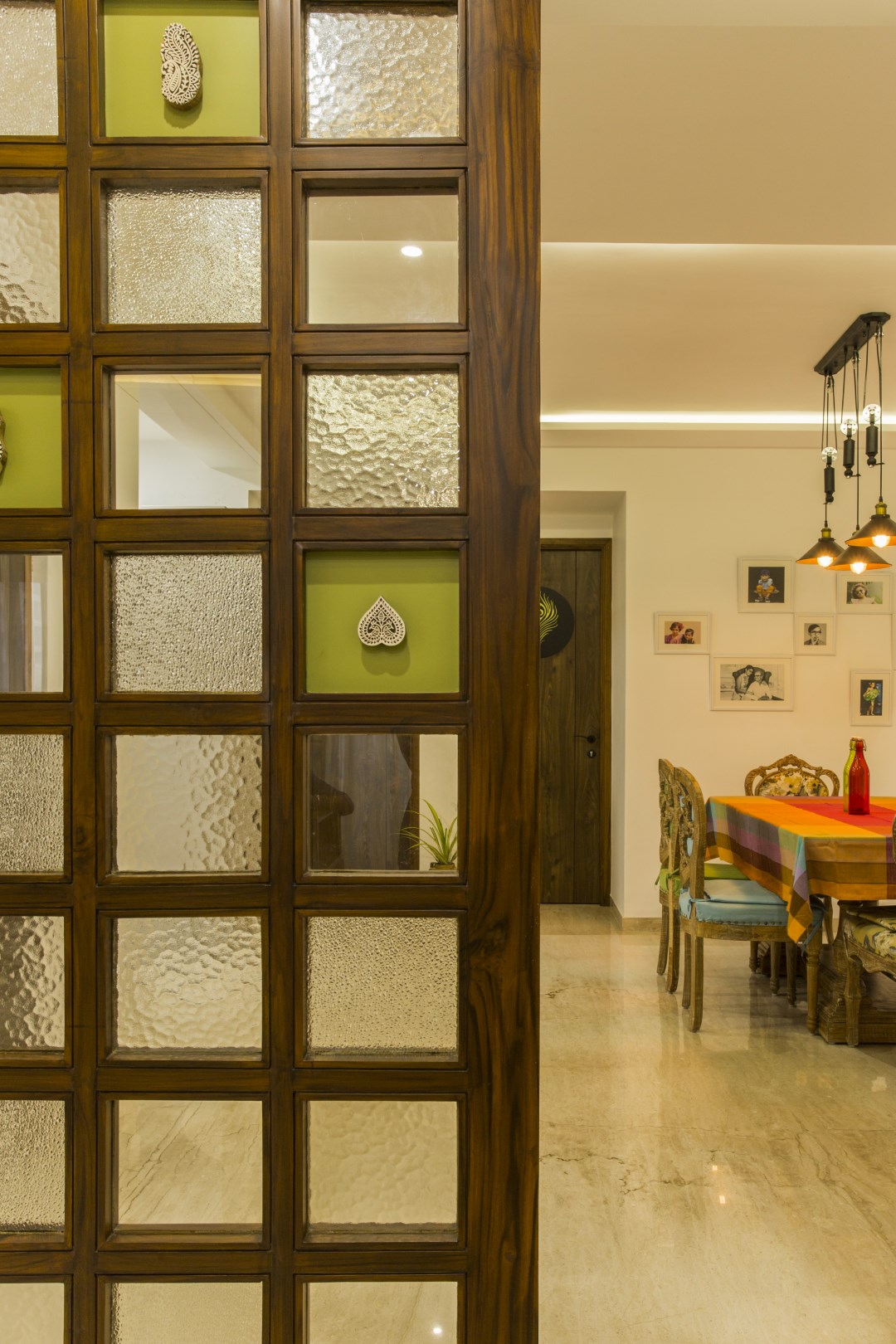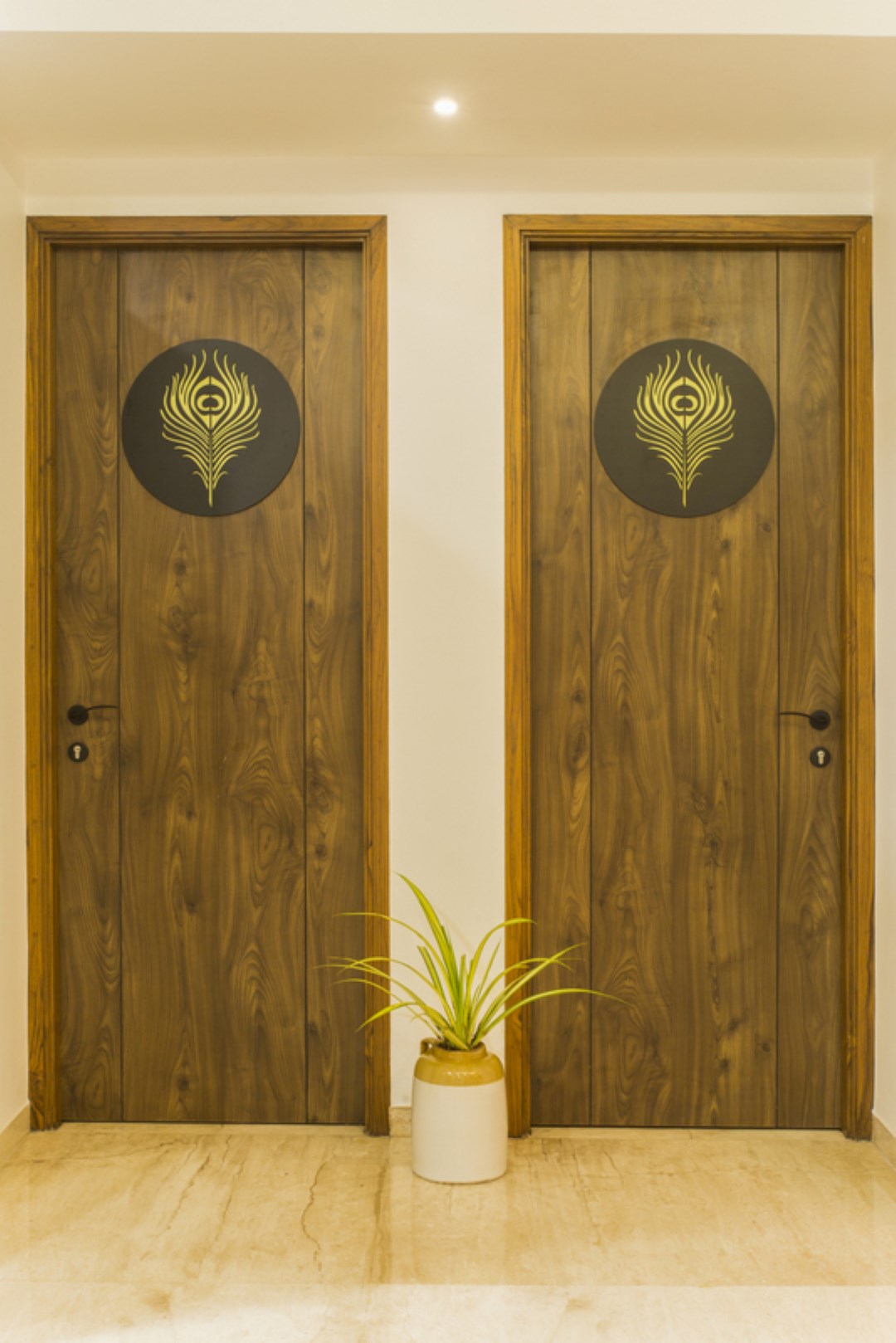 Here is our children room, we have to keep it in a Morden manner but attached to traditions. our client Mr. Gaurang had his minder area in children room so we used the beautiful kalamkari  art totally hand painted on the sliding shutter for pooja area here  we used the color combination of blue and gray  with the colors of the beautiful painting .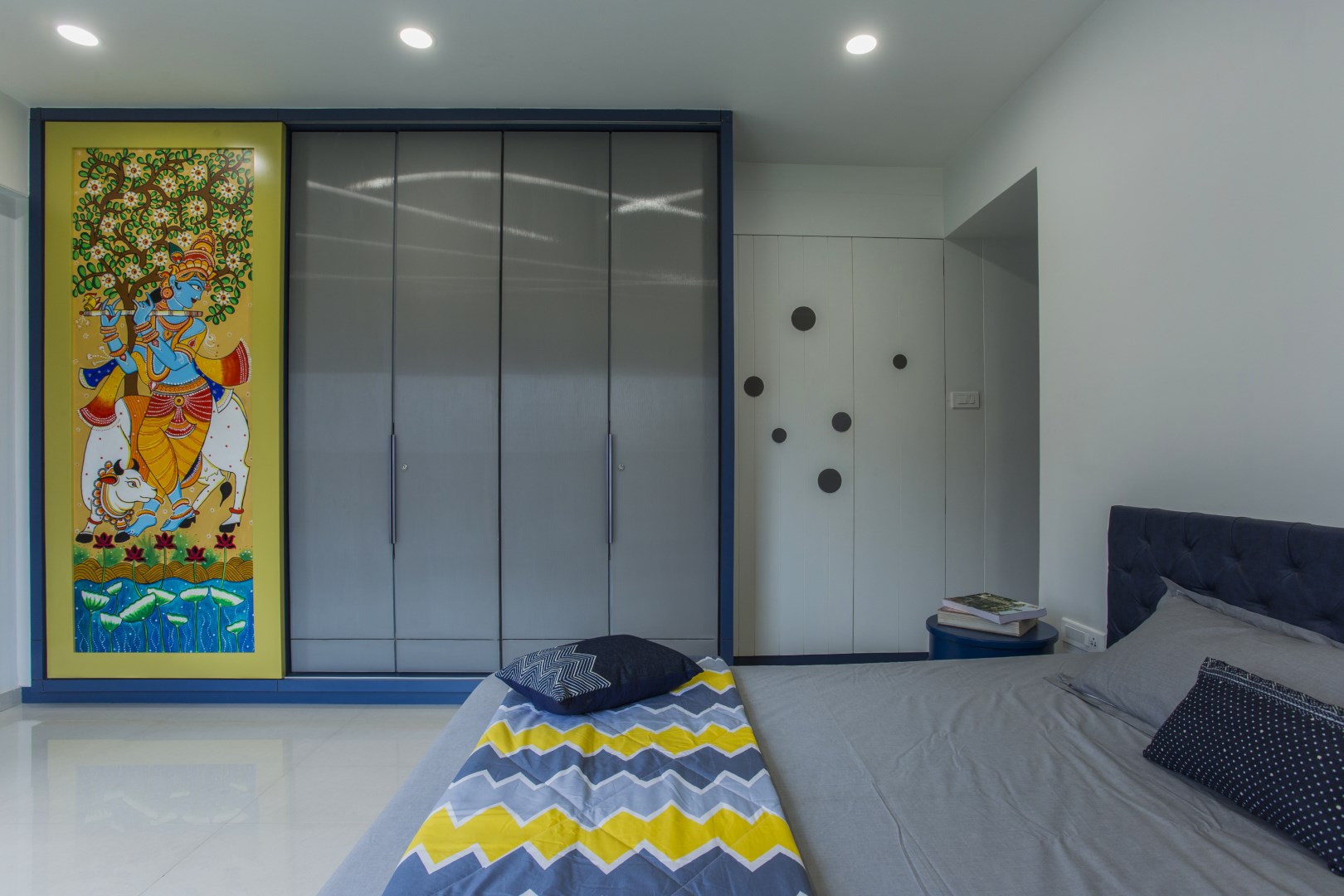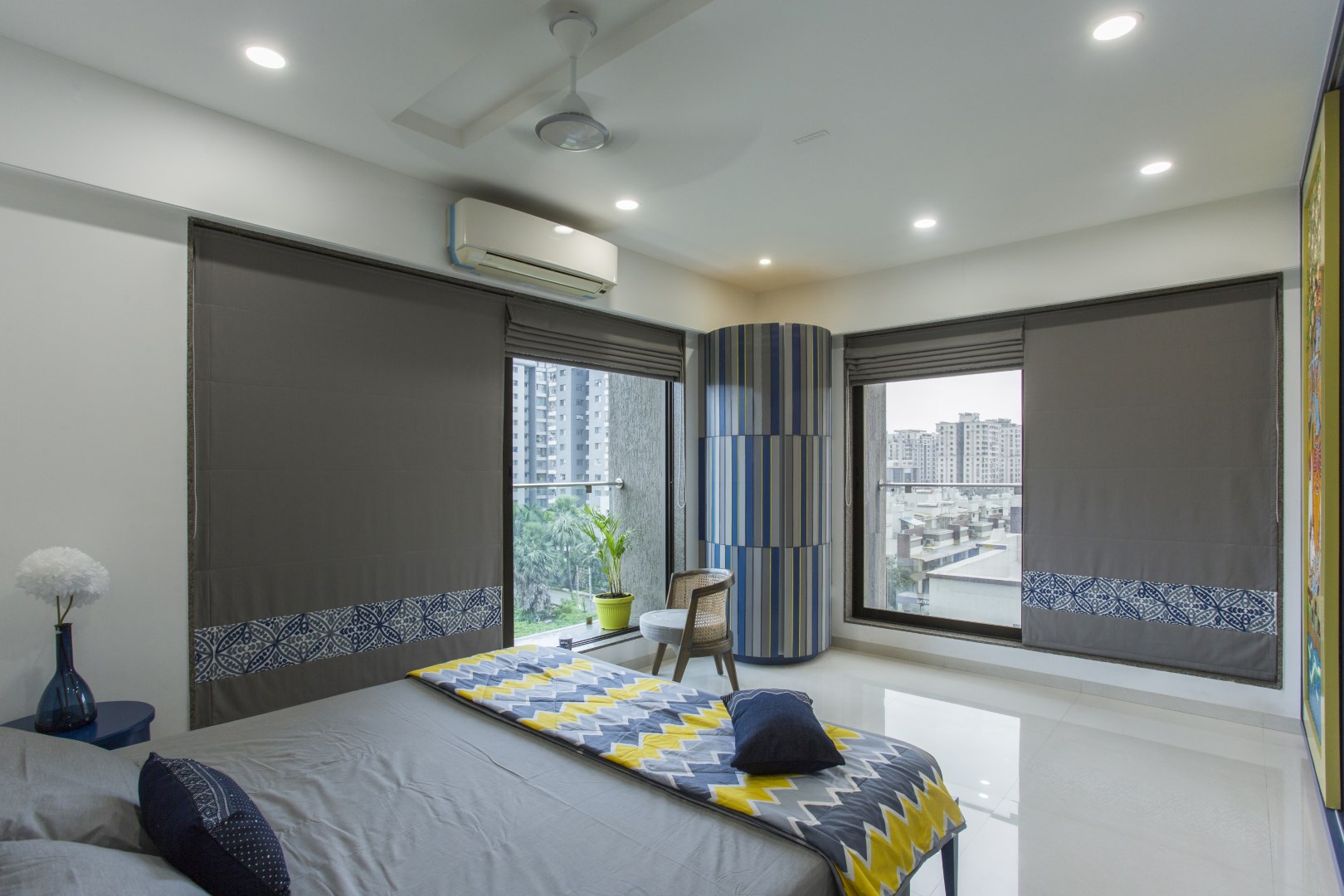 Then we have our master bed room here our client have a demand to use rugs in but not me on floor. So, after a long struggle we decided to use rug prints on a fabric and have them on wardrobe shutter.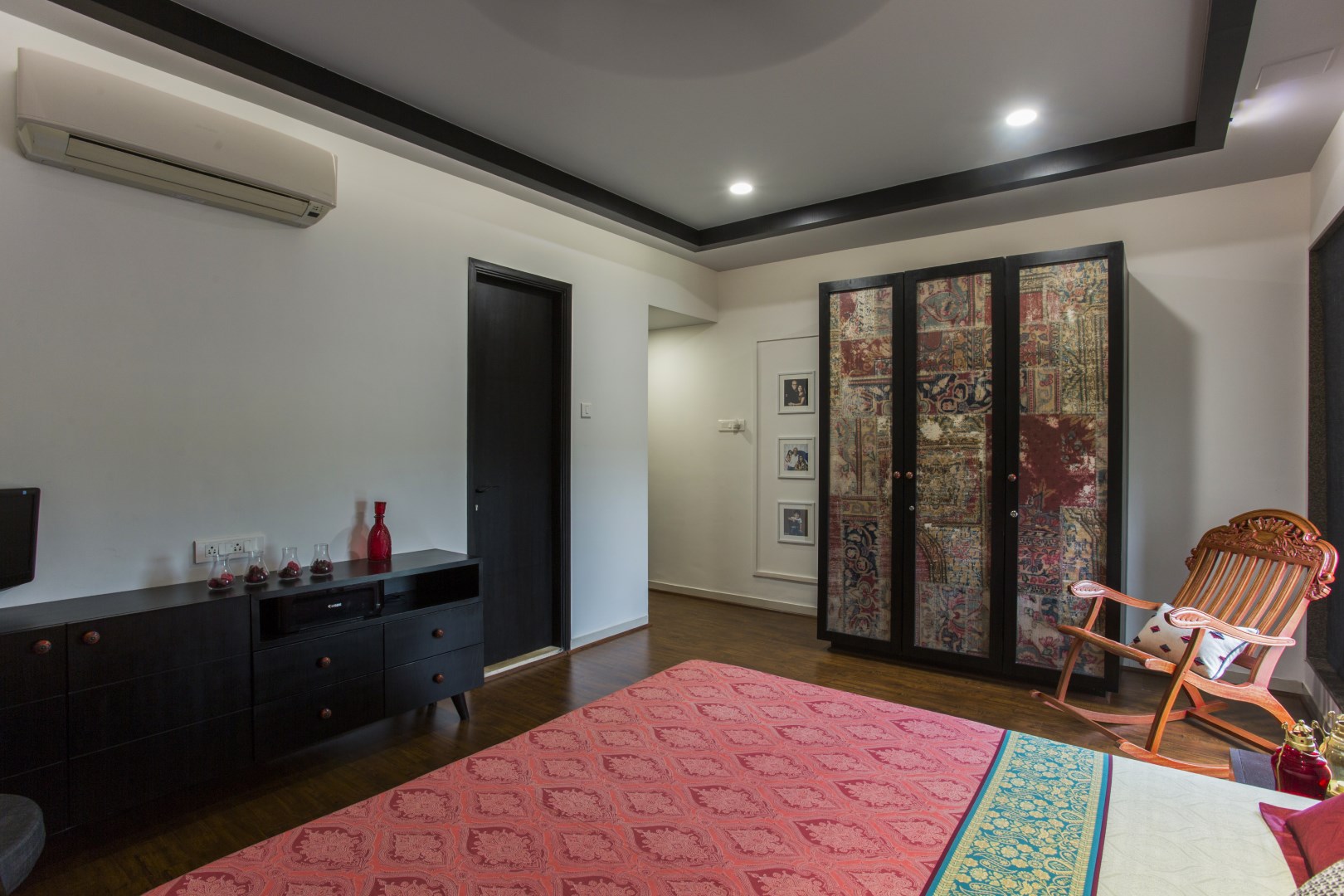 Then we had this room for parents the demand here was to keep it simple and maintenance free so we used glass and laminate in a manner. We even choose light color with the combination of dark colors in a balanced manner. And created a warm ambiance for parents, so it goes with the taste of client.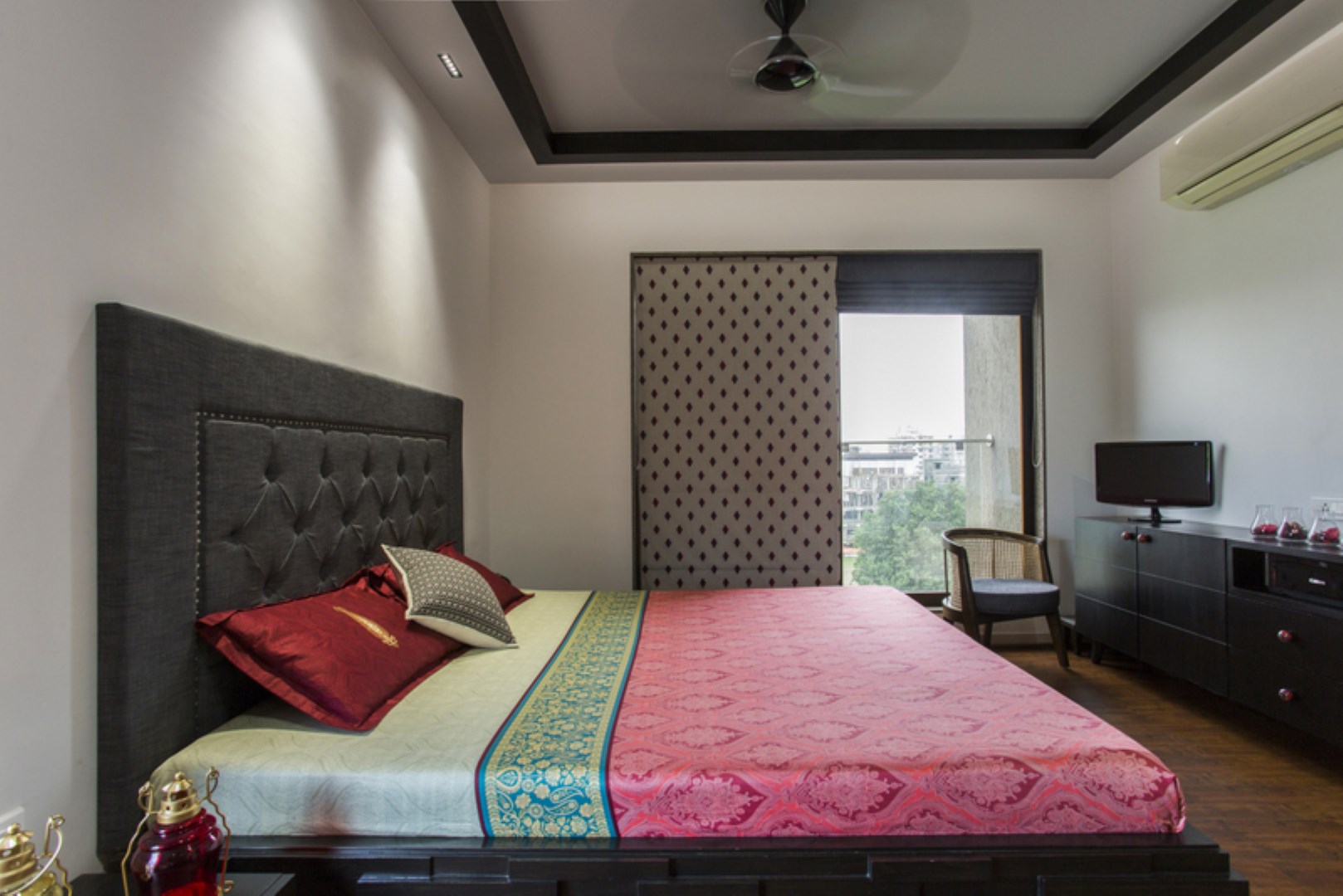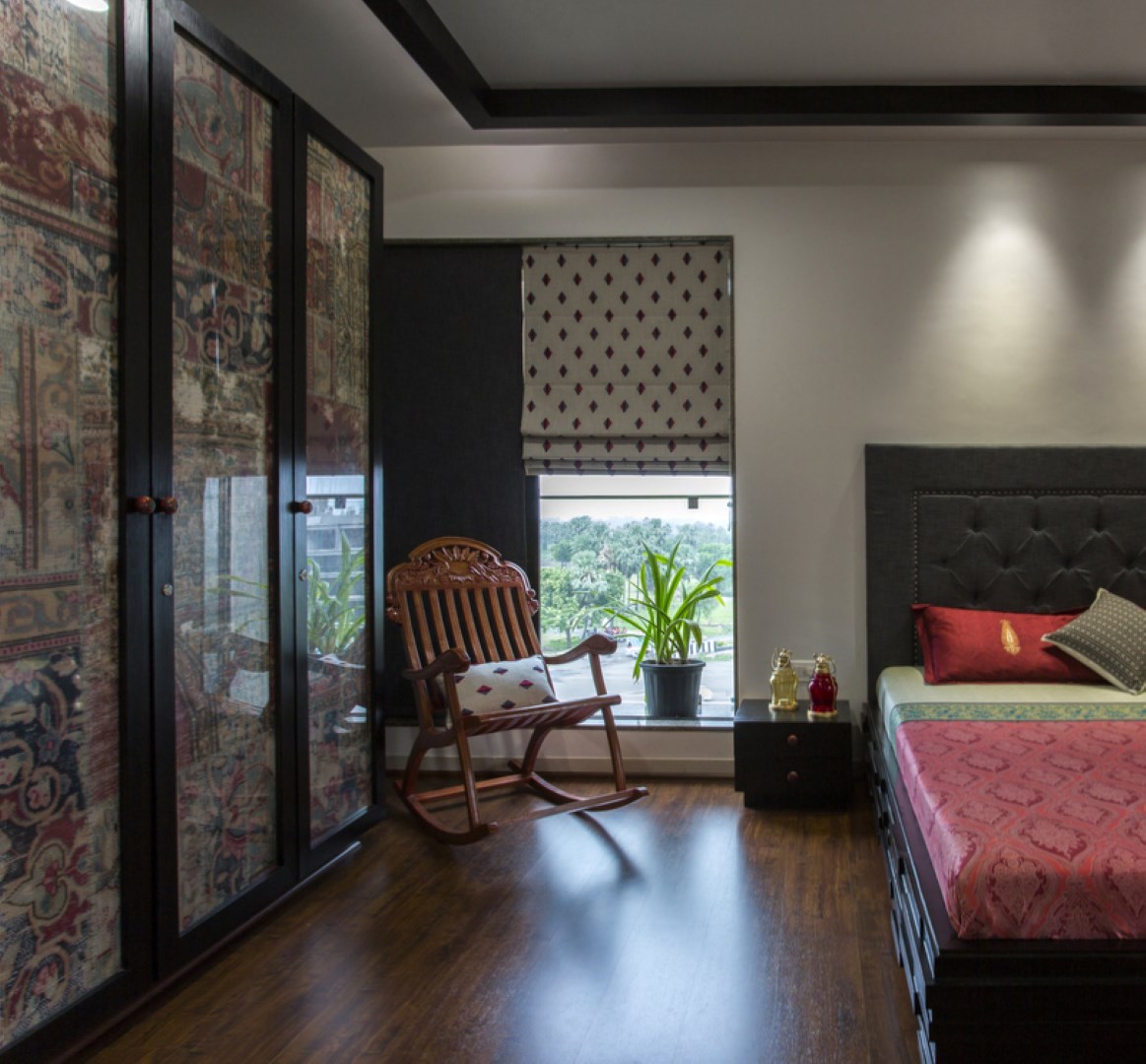 Using think as blocks, saree,  peacock  feather, jharokha, rugs, etc was a really challenging and interesting. As we got these thing from client even we didn't knew how to deal with such demand and fulfil it. It was really risky to balance the proportion of Morden and traditional thins and manage colour combination to make it a beautiful Morden and traditional house.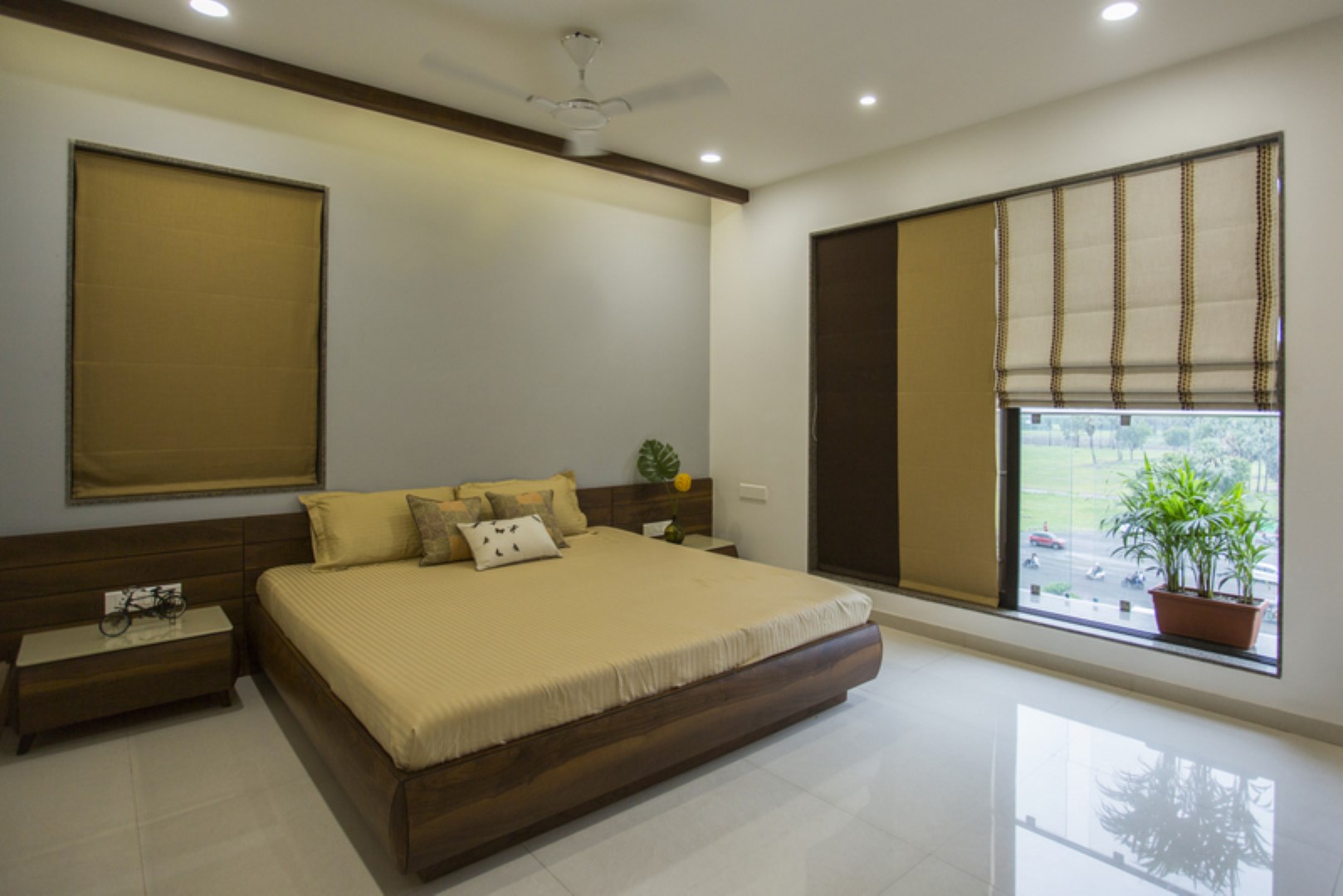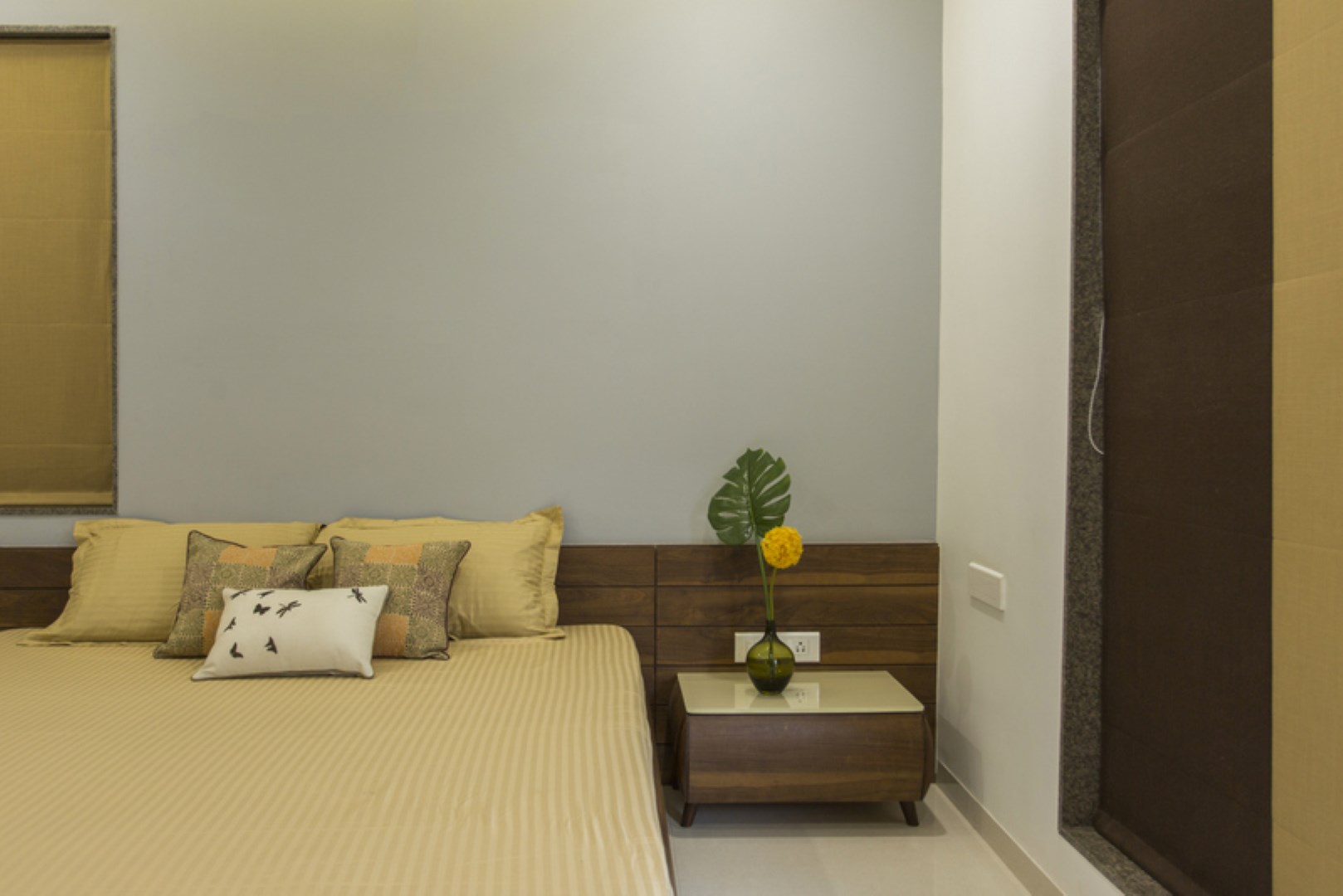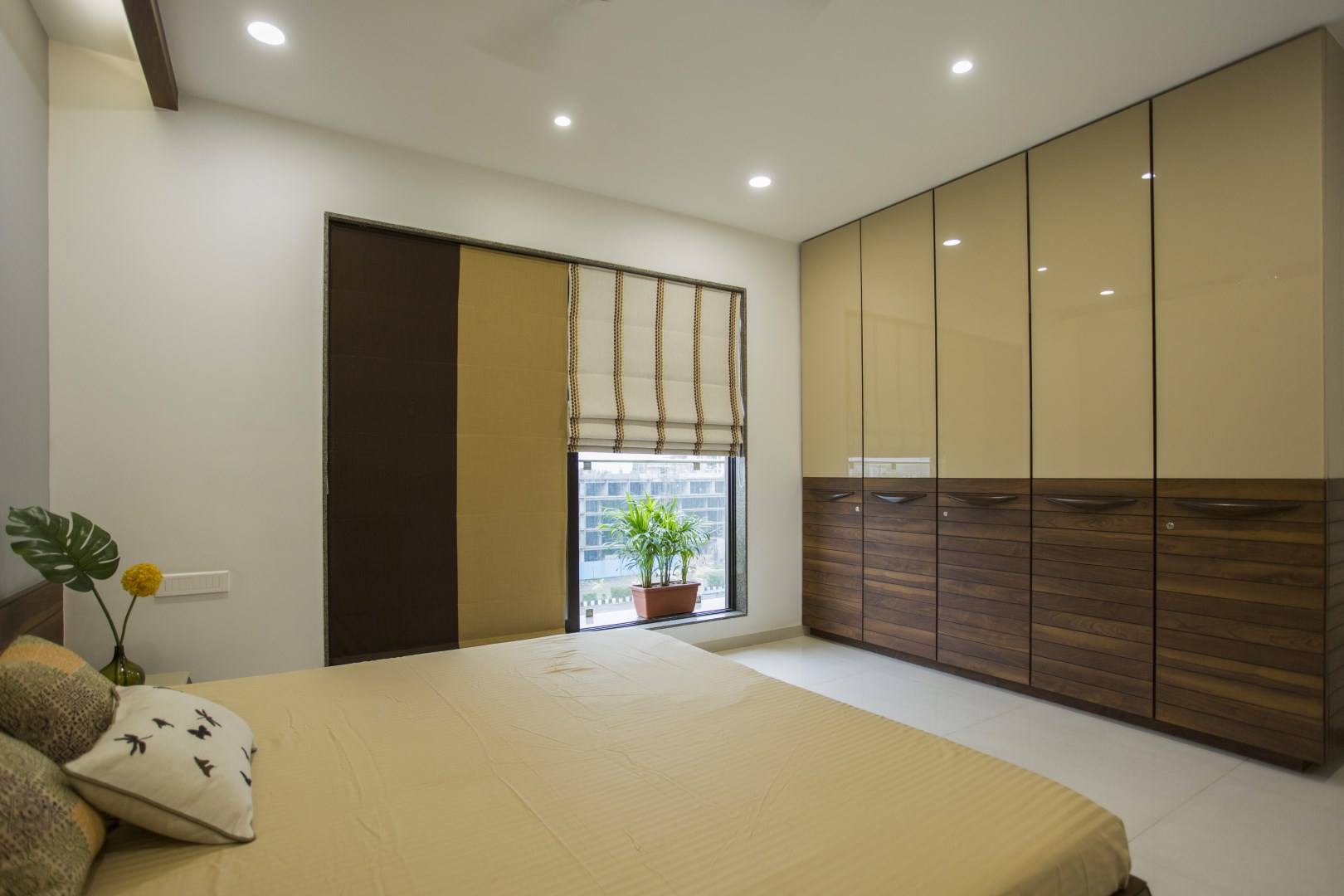 Flat area – 2270sq ft  (VESU AREA, SURAT, GUJARAT)
Kalpesh Tanna
Architectural firm: atelier interior
Designing Team –Megha Shah
Photo credit – satyam dave