The e-commerce world is emerging to be a great medium for most businesses, with millions of consumers availing various goods and services at the click of a button. Amongst all the products being purchased, there are still a few inhibitions regarding buying furniture pieces online. Ofcourse, understandably customers want to view, touch, feel and "try out" furniture pieces life sofa, chairs, dining table or any other product- before making a final decision.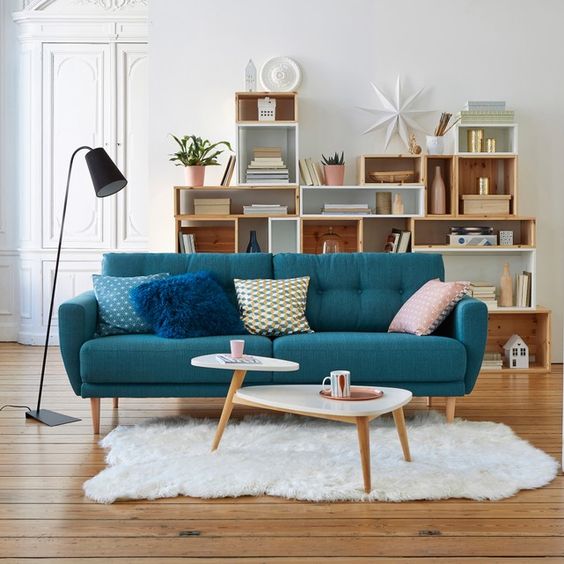 However, nowadays many furniture retailers are ushering in the new era of furniture business- as they have tapped into the many benefits of buying furniture online, which were unknown before. With little overhead and opportunity to reach the customer directly, online stores find it to be a viable business proposition compared to brick-and –mortar stores. Also the other advantage from the customer's point of view lies in the ease of transactions – instead of shelling out exorbitant amounts at a local furniture store, one can spend less money from the comfort of their home. Besides, shopping online can become a hassle-free experience, saving a lot of time & Money.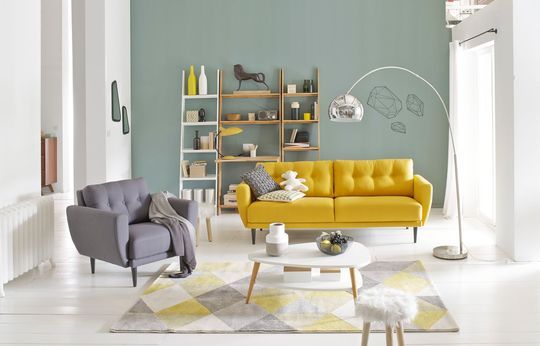 &nbsp
In huge furniture stores, people usually spend a lot of time walking around aimlessly searching for specific pieces that may either be out of one's budget, or due to logistical issues, out of stock or otherwise. It also involves great deal of deliberation with the salesperson about product specifications, negotiation of price, and other such minor details which in turn increase the time spent at the store, and lead to a largely unproductive shopping experience sometimes. On the other hand, the relative ease of online shopping can be a slightly risky but generally a timesaving experience. All one has to do it log on to the internet, have a general idea of what one is looking for, determine which online store is suitable to the budget and timeframe for delivery, and begin the quest for the perfect piece hence. Nowadays many stores send fabric pieces in the mail, to select and finalize from. This also helps consulting interior designers to choose the overall color scheme of the space to be designed. One can also visit a real store to view the furniture physically, to get a clearer idea of the final selection. This is so much easier than spending hours walking through a store, befuddled over what one must do!
Luxury furniture shops provide you with all the information you need, including photos of the pieces, measurements, and color availability. It's all right there so one can find exactly what one is looking for. Once you pay for your order, it will be shipped within a few weeks and delivered right to your door. Can you think of anything easier than this?
Step-by-Step
If you're a noob (a newbie ) to this process of online furniture shopping, then begin at the beginning. Type "furniture" in the major search engine of your internet browser. In case you are looking for something specific, try typing "blue sofa", "wooden rocking chair", or "stone-top dining table".
Scan through the sites that take your curiosity and find out how much shipping, taxes, delivery, and guarantees will cost. Find out if the company has a return policy, especially because furniture is expensive to return if there are any problems or confusions.
For those enthusiastic deal hunters out there, you don't have to rush into purchasing a piece online right away. Instead, browse around several sites, waiting for a deal, sale, or special to pop up. Patience is a good virtue in this case!
When searching for items on a furniture website, remember to click the classifications or categories on the side of the web page, such as "bedroom," and "dining room," or "chairs," and "tables."
Most websites provide visitors with helpful tools, so make sure to use them to your advantage. For instance, a room visualizer can help you determine where to place furniture you are considering buying.
Remember that there are different types of furniture vendors online. Some sell brand-name furniture at a discount, and other companies are the manufacturers, selling directly to the consumer. Choose to buy according to  your comfort and instinct.
Once you spot what you like, click on the picture to enlarge it. View the piece up close to make sure you like it and carefully read the product description to ensure it is what you expect. Spend some time on understanding the product description to avoid any misunderstandings.
Eventually, when you decide to order, most websites have a shopping cart option – this simply means that you must click on "add to cart" to proceed to the next step in the process. At this point in time, you'll probably also have to select the color and fabric you want. For wood furniture, you may have to specify a polish.
The final step involves filling out order and shipping information.
With all of these tools available, anyone can find fantastic furniture deals online if you make the effort. Some sites even offer financing options, which allow you to pay in monthly instalments, all the more reason why one should make use of the Internet ,to save money and make your life just a little bit easier!

&nbsp