&nbsp
Through glazed partitions and vibrant colors, Abin Chaudhari breathes new design into an architecture. Abin Design Studio catered to the needs of Mr. Goenka by enhancing the architecture through unique color tones, glazed partition, arches and curved edges, art and design. The alliance of the two created the ultimate masterpiece in this residential apartment.
Exquisite Curation of Art and Design in this Plush Residence in Kolkata | Abin Design Studio
Visit: Abin Design Studio
Entrance:
Experience grandeur that is this sky high apartment which oozes luxury from the moment you enter the private lift lobby. Abin wanted to narrate a story of transition of art and design through the arches as one begins their journey from the lobby to the main doors and into the formal living room. A carefully chosen combination of deftly curated décor such as bespoke lift doors, Murano glass inlays, specially sourced artworks, arched portals, hand-made furniture, sumptuous rugs and exotic marble and granite were used to create a portal-like feel. Meticulously planned custom-made furniture by Sycamore was added which connected the whole room together while also softening and elevating the area as you walk from one space to another.
Living Room:
With the division of formal and informal sections, priority was given to providing a certain contentment to these rooms. To add a 'Hygge Ethos', as Abin puts it, light-toned panels on the wall were matched with darker graphical floors along with couches. The main objective remained to break free from the apartment building ambience was achieved by installing glazed partitions wherever necessary to bring the whole residence together. An extra oomph was added through a cluster of gold and glass luminaries by Glass Mantra which enhances one corner of the room to another. This also helped in manifesting abundant natural light while providing a spectacular view of the sky line. For a more personal sitting, curation of the informal living room took place which incorporated an automated sliding partition to hide the TV for a night of conversation.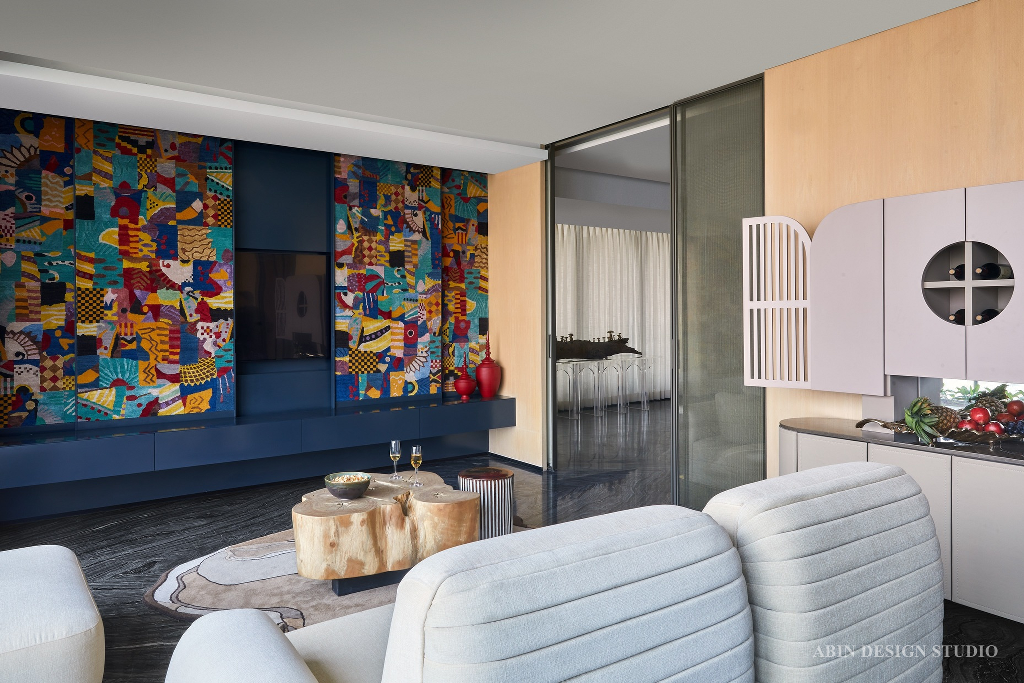 Master Bedroom:
A minimalistic approach is taken by the designer while curating the master bedroom. A wooden-paneled wall is matched with soft, mild colors to give a soothing aesthetic to the most intimate space in the house. The ash-grey floor along with dark hues of furniture by Sycamore brings the whole décor together to provide the ultimate serenity to the most sacred room in the house.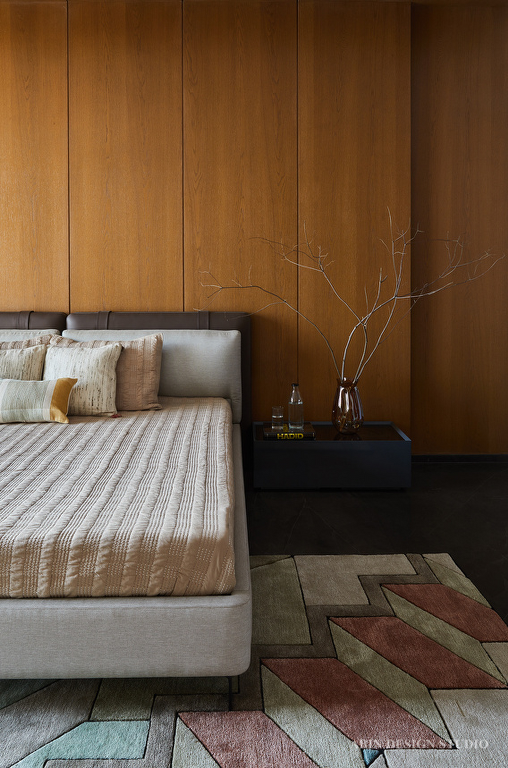 Fact File
Designed By: Abin Design Studio
Project Type: Residence Design
Project Name: Story Of Arches
Location: Kolkata, West Bengal
Carpet Area: 3,600 sq.ft.
Year of Completion: 2021
Design Team: Abin Chaudhuri, Paromita Chatterjee, Snehashri Nandi
Execution: Jibendra Basak, Debkishor Das, Sentu Das
Photography Courtesy: Ashish Sahi
Products and Materials: Glass luminaries: Glass Mantra | Furniture and Décor: Sycamore (Mirania Luxury Living)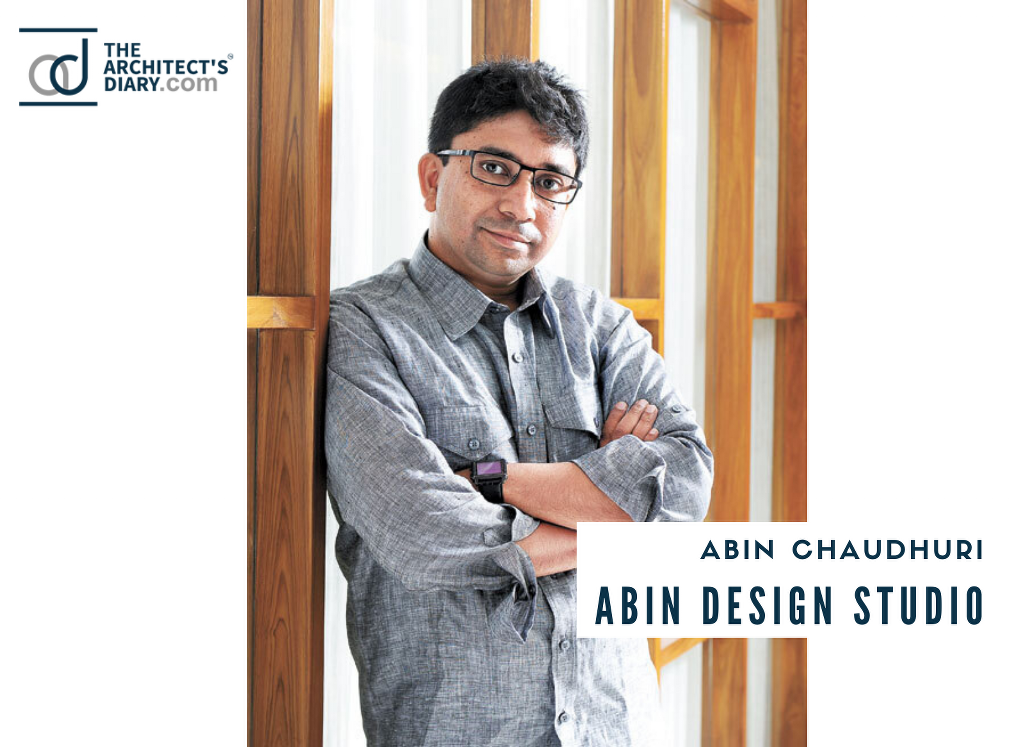 Firm's Webiste Link: Abin Design Studio
Firm's Facebook Link: Abin Design Studio
Firm's Instagram Link: Abin Design Studio
For Similar Designs>> River Ghat Inspired Corporate Office