&nbsp
Contemporary Design Extravagance with Playful Textures | Recreo
Visit: : Recreo
Located in the posh society of Tata Primanti in Sector-72, Gurgaon, this Contemporary Design three bedroom apartment was designed for a young couple and their 3 year old son.The color scheme is simple with a beautiful blend of teak wood used in the paneling. The highlight of the house is the entrance foyer with a beautiful Buddha statue placed on top of a ledge with the backdrop of a backlit onyx marble which adds up vibe to it.
The Apartment welcomes you with a backlit onyx marble backdrop on a black Buddha statue. The ambience created through this feature gives a very subtle and welcoming effect to the entrance foyer.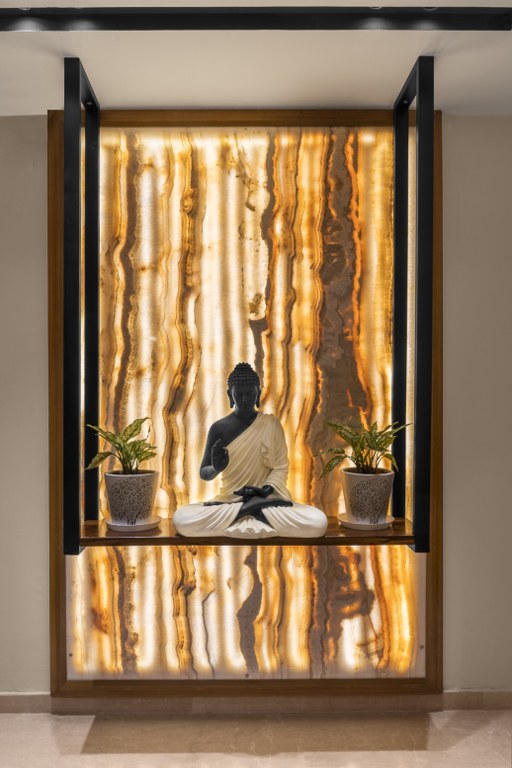 The living and drawing is made simple with a tinch of red as accent and wooden to enhance the space and give a feel of luxury.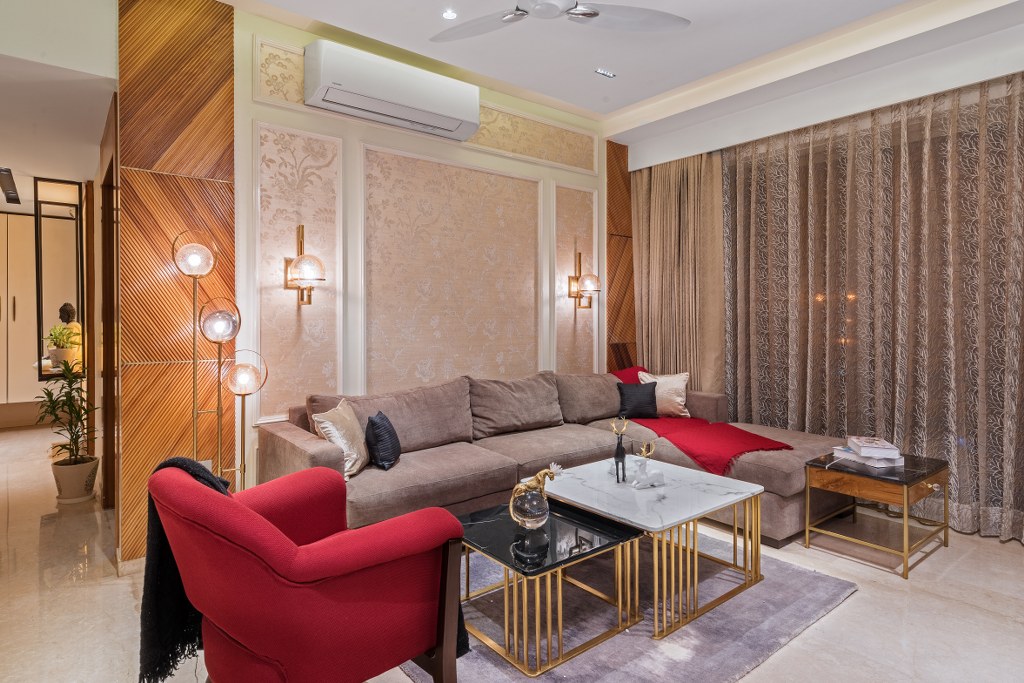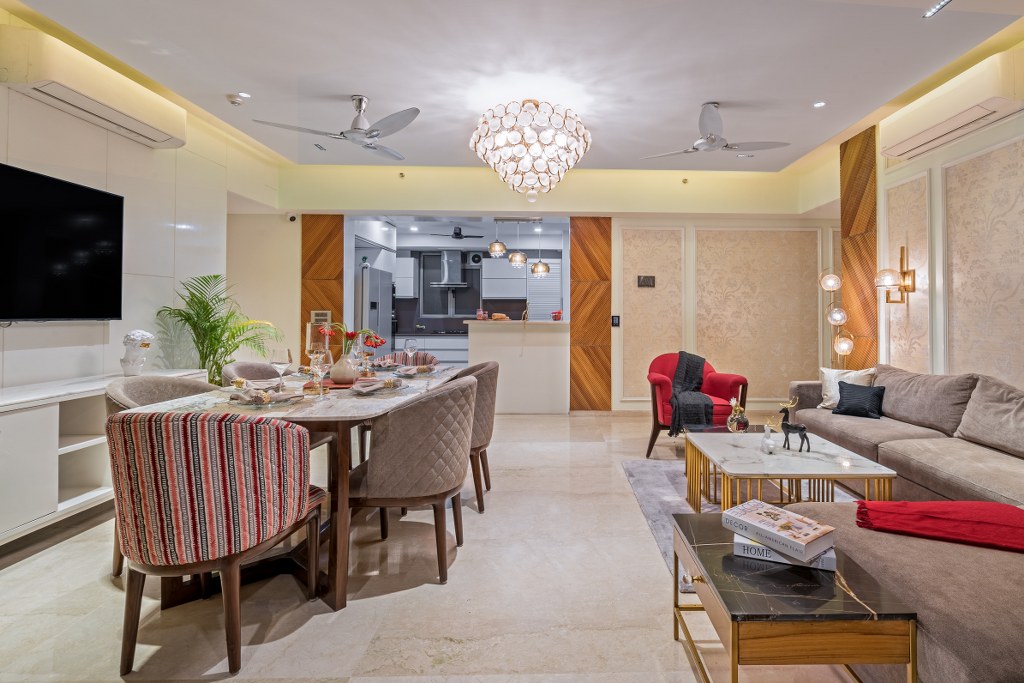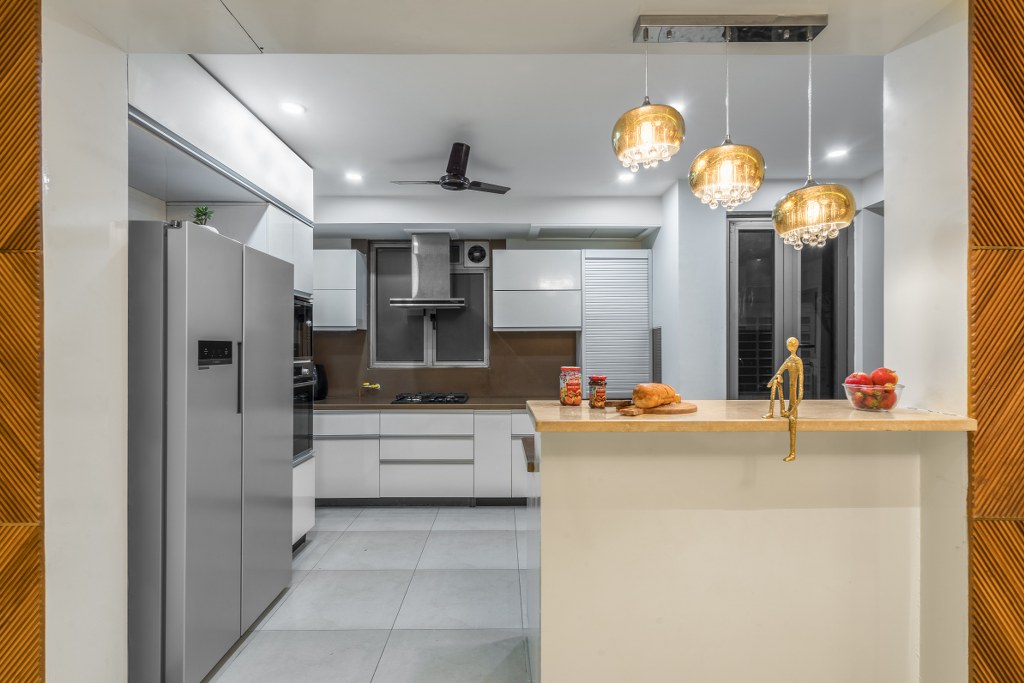 . The apartment is designed from a raw stage and the entire civil layout is planned according to the family's requirement. The areas of the house are expansive and beautifully open into huge spaces. Each and every artefact is hand picked and the house is designed to be really user friendly with easy automations.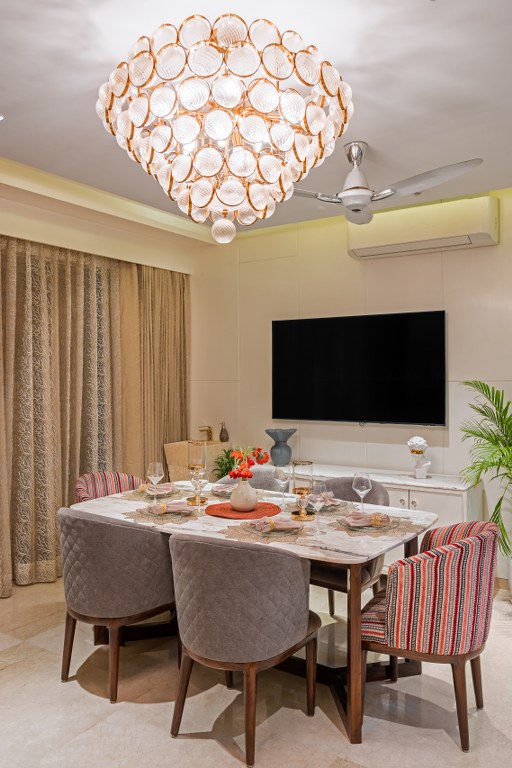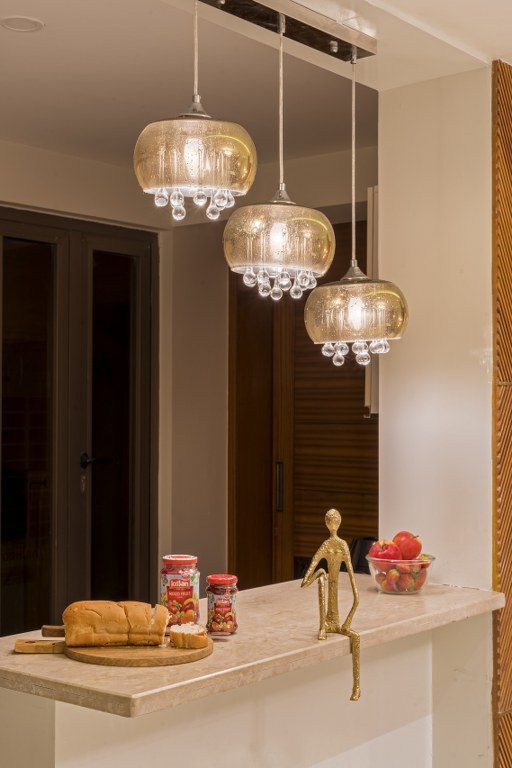 The Guest Bedroom is made simple with only a play of green color considering the natural sunlight in the room.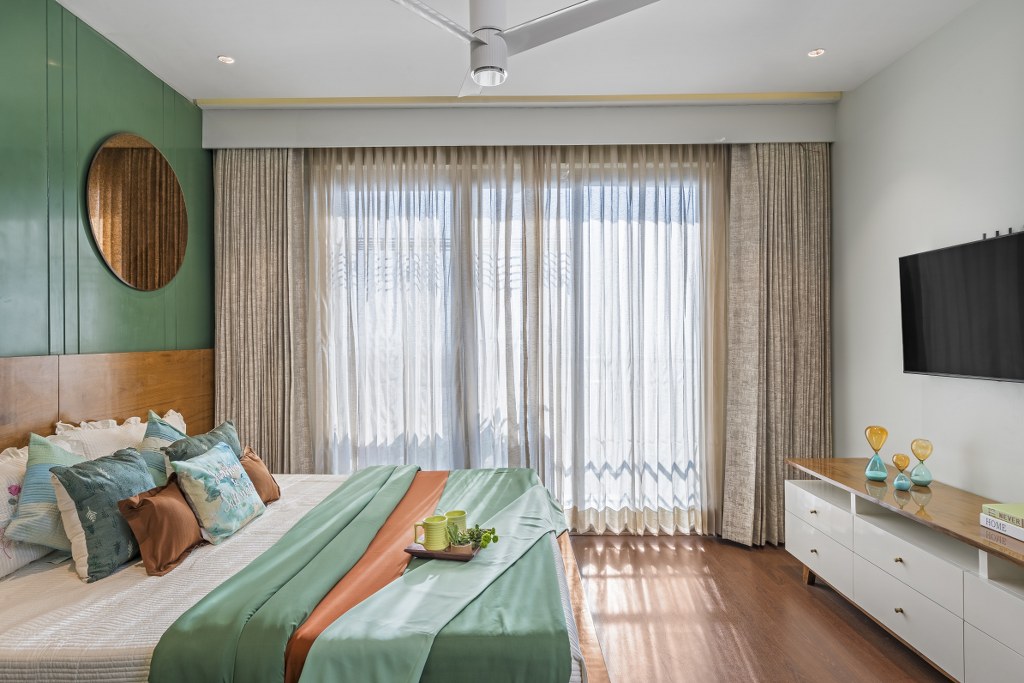 The wardrobe is designed in such a way that the entrance to the room has niches on the wardrobes to make it more welcoming and mitigate the plain and boring sides of the wardrobes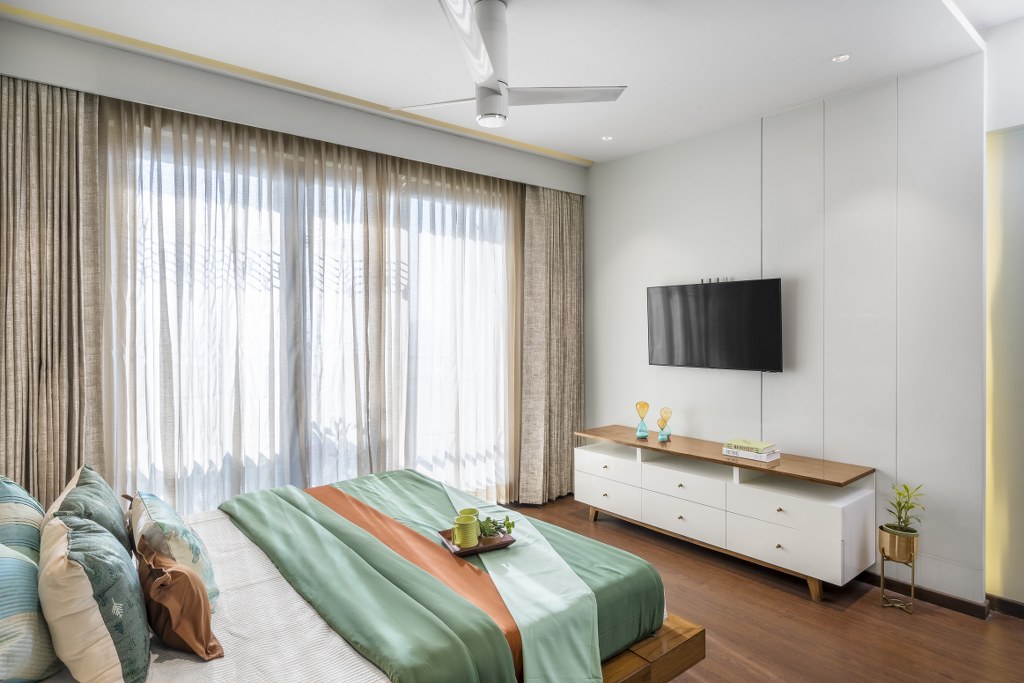 The wardrobe towards the bathroom is designed to act as a platform to put luggage of the Guest as provided in Hotels.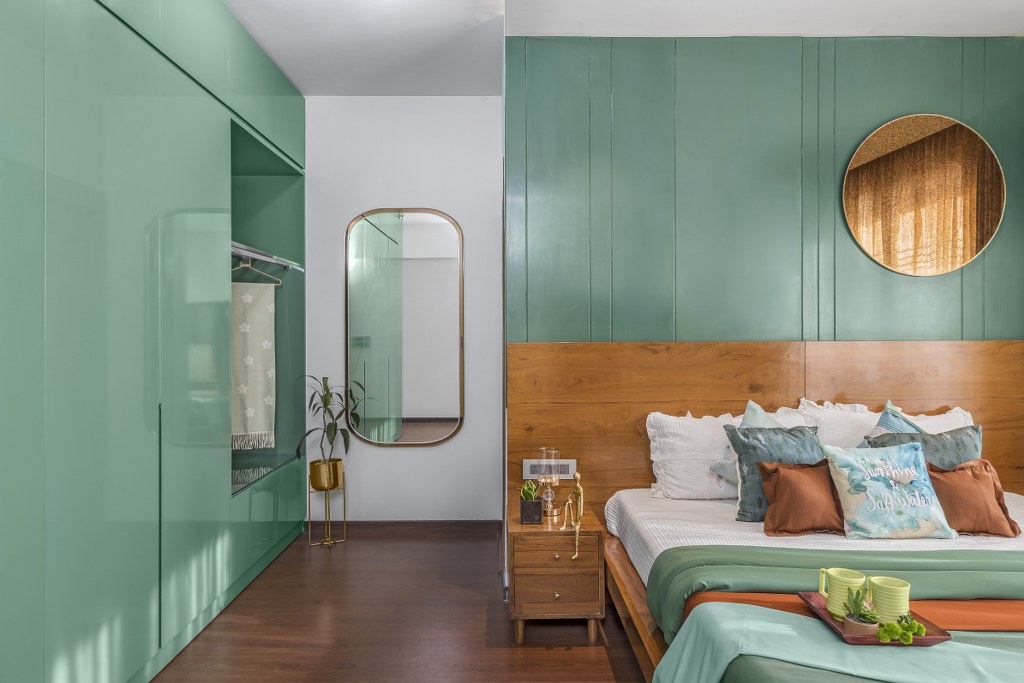 The wardrobe is designed in such a way that it acts as a TV console and a wardrobe combined since that was the only wall suitable for the TV in terms of viewing angle and also for the wardrobes in terms of length and space.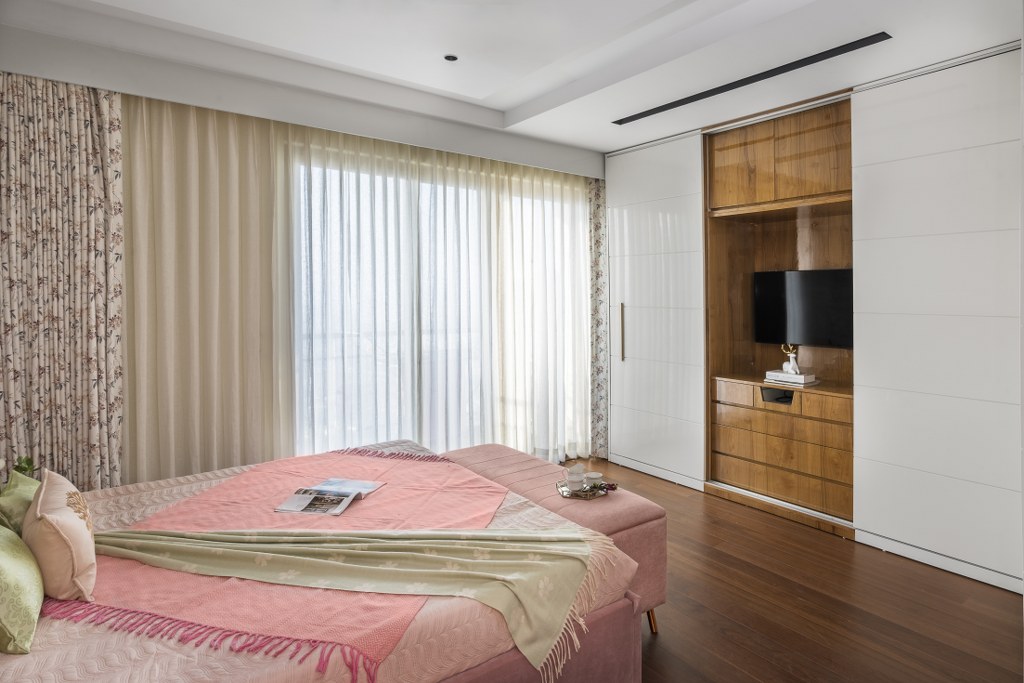 The Master bed colour scheme is taken to be in the family of pink.The curtains and the wardrobe is taken in neutral colour to strike a balance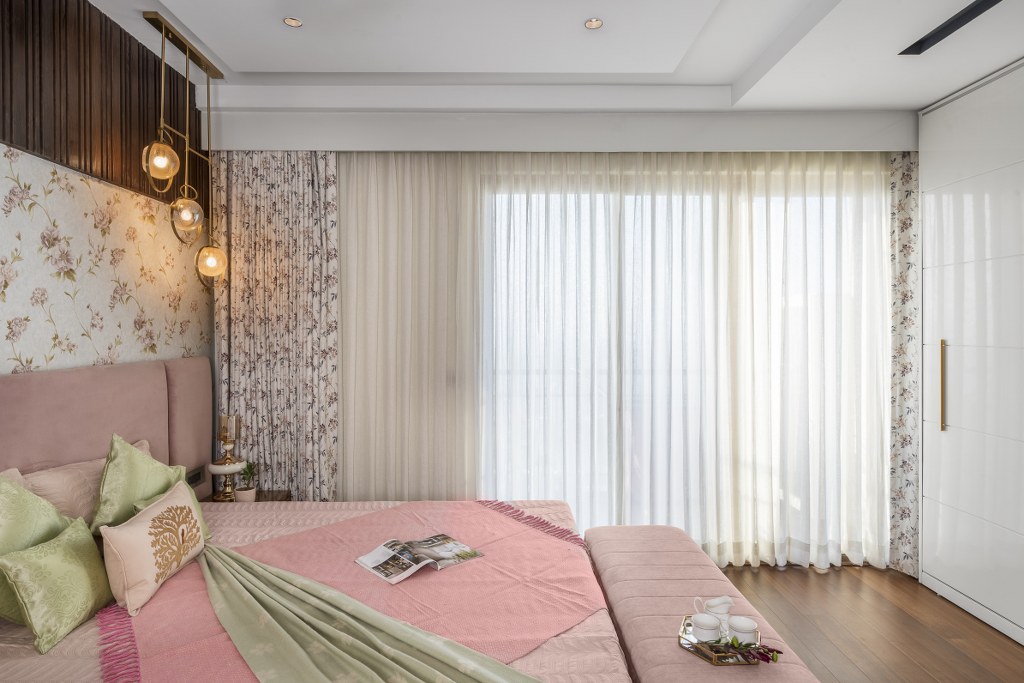 The son is just three years old and his choice is constantly changing in terms of games and heroes. Hence, an exposed brick wall is preferred instaed of any superhero wall paper and the wall paper chosen infront of his study table is a wallpaper with alphabets, so that learning comes easy for him at his age. The lower part of the wardrobe is taken as niches for his toys and cars to be put and accessible by self.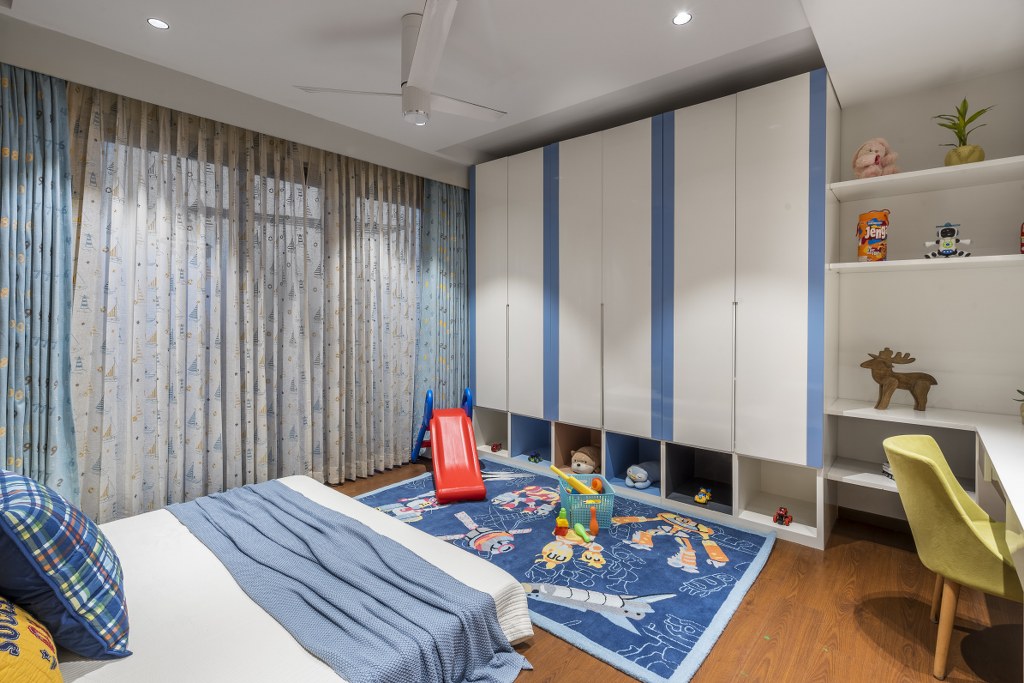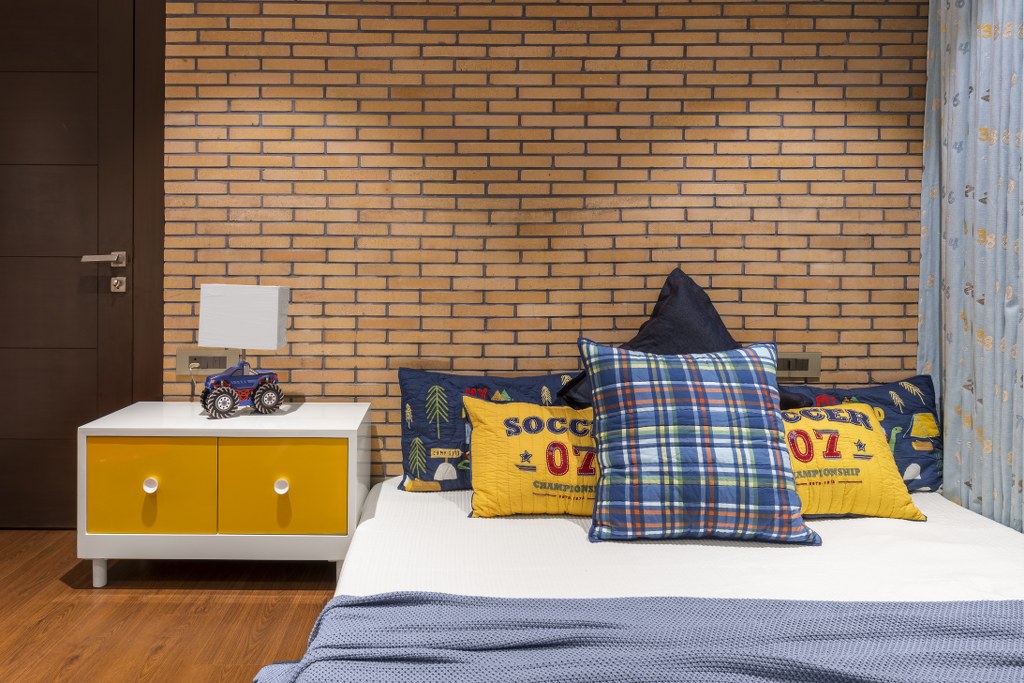 The Client wanted space for his son to play hence a low height bed is placed to make the space more playable.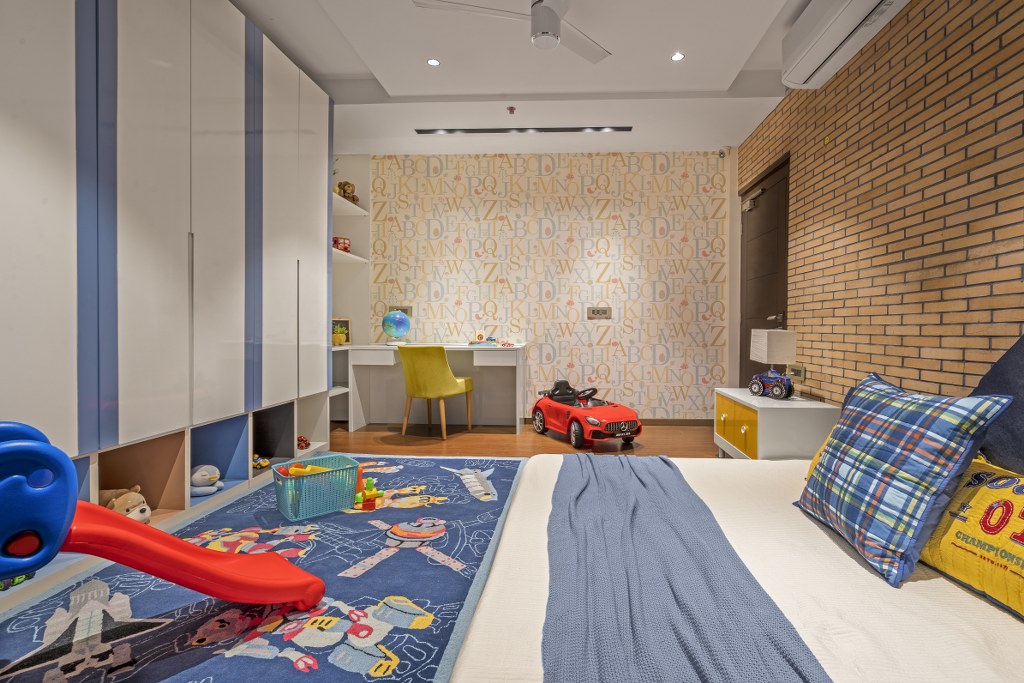 Fact File
Designed by: Recreo
Project Type: Apartment Interior
Project Name: Yadav's Abode
Location: Gurgaon, Haryana
Year Built: 2021
Duration of project: 7 Months
Project Size: 2550 Sq. Ft.
Project Cost Appx: 70 Lac
Principal Architect: Anushree and Bhringaraj Hazarika
Team Design Credits: Harshika Hiradkar, Shekhar Kaushik
Photograph Courtesy: Tarang Goyal
Consultants for the Project
Contractors: Gaurav Tyagi
Interior Styling: Styling Abode
Products&Materials: Wooden Cladding: BB Floors / Lighting: White Teak / Furniture: Parvin Devgan / Kitchen: Ultrafresh Kitchens / Paint: Sirca and Asian Paints / Artefacts: Amid Design / Kids room Artefacts: Kidzology / Wallpaper: D'decor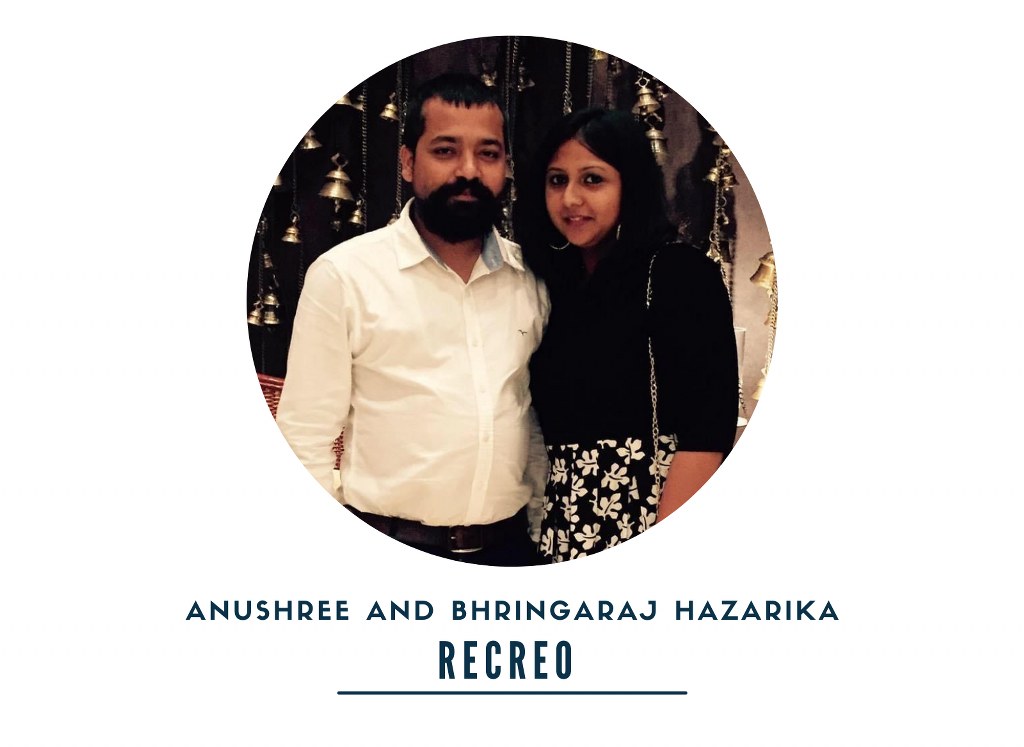 Firm's Website Link: Recreo
Firm's Instagram Link: Recreo
Firm's Facebook Link: Recreo
For Similar Projects >>Contemporary Design Style Along with The Hues of Green, Grey and Yellow