The design of this home attempts to create luxury by weaving together, the elements of sun, water and the greenery around with inexpensive, organic & unconventional materials through a minimalistic and artistic design.
Artistic Design Approach with Minimal, Organic and Cheerful Material Palette | Silhouette Architects & Designers
Visit: Silhouette Architects & Designers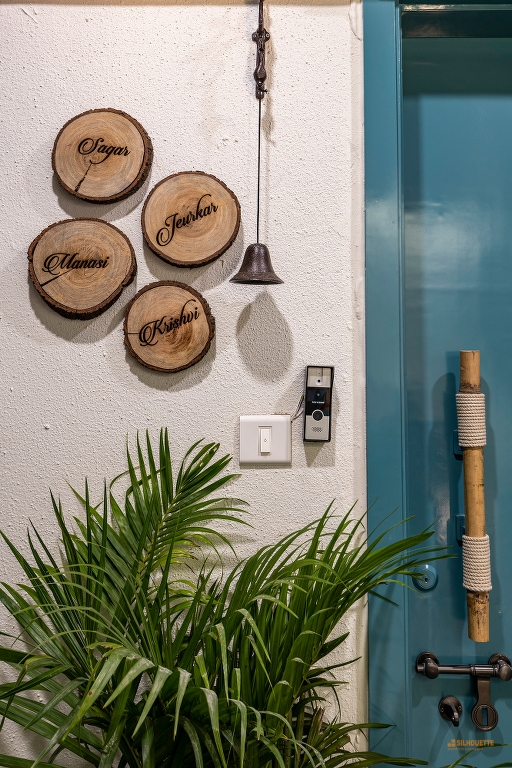 Natural stones & logs were brought into the material palette as a response to the client's love for nature & nature's materials. The rustic style evolved as a response to the client's affinity for a cosy feel brought out of asymmetry & informality right from the layout to detailing.

&nbsp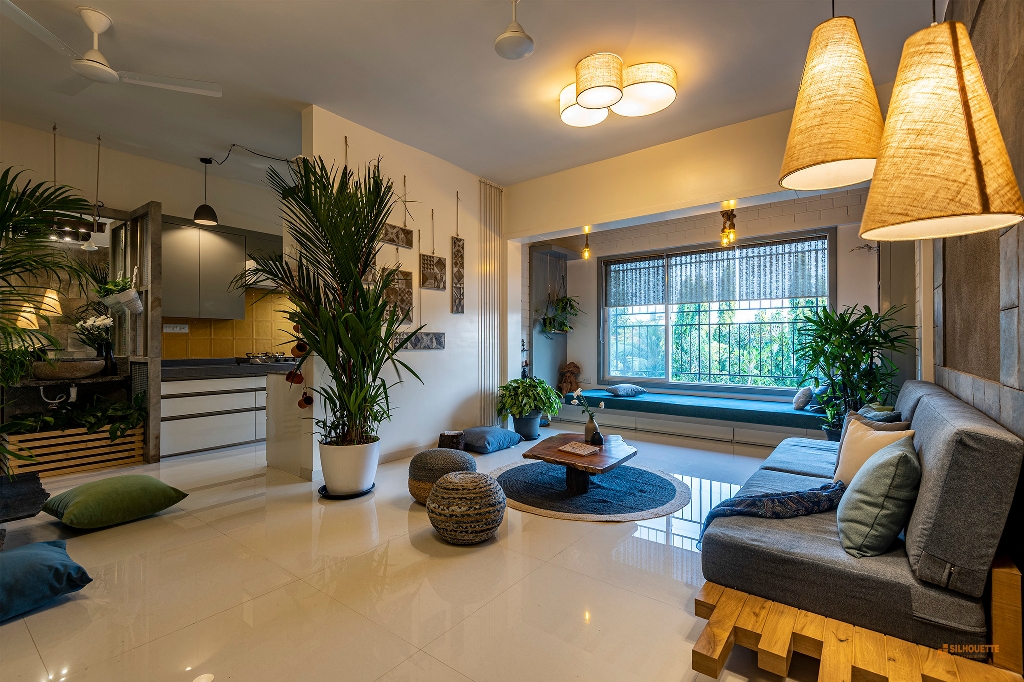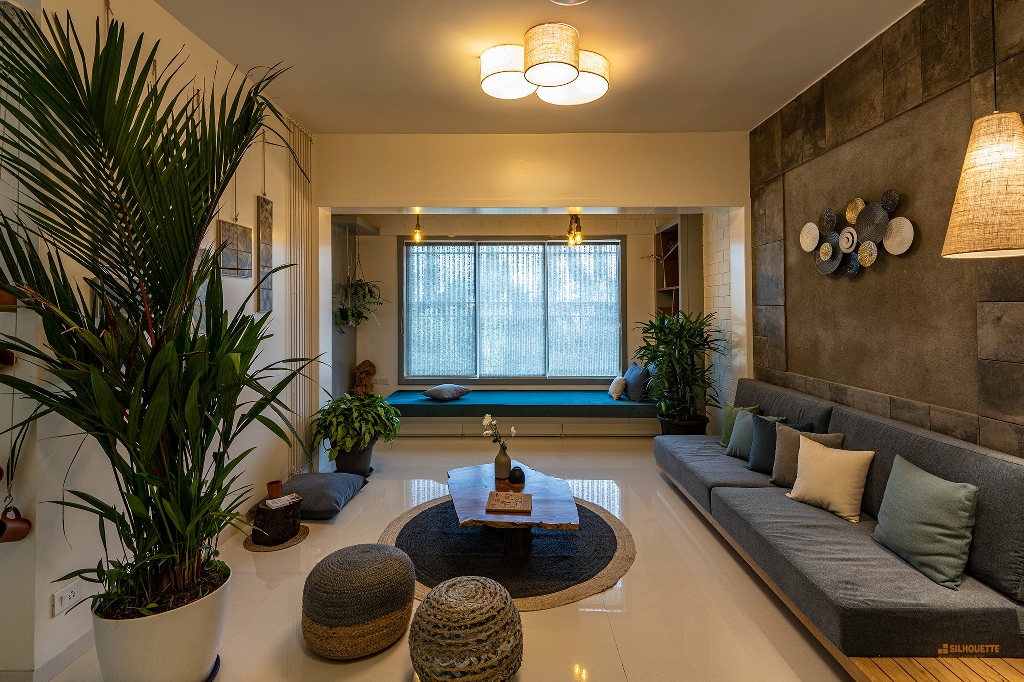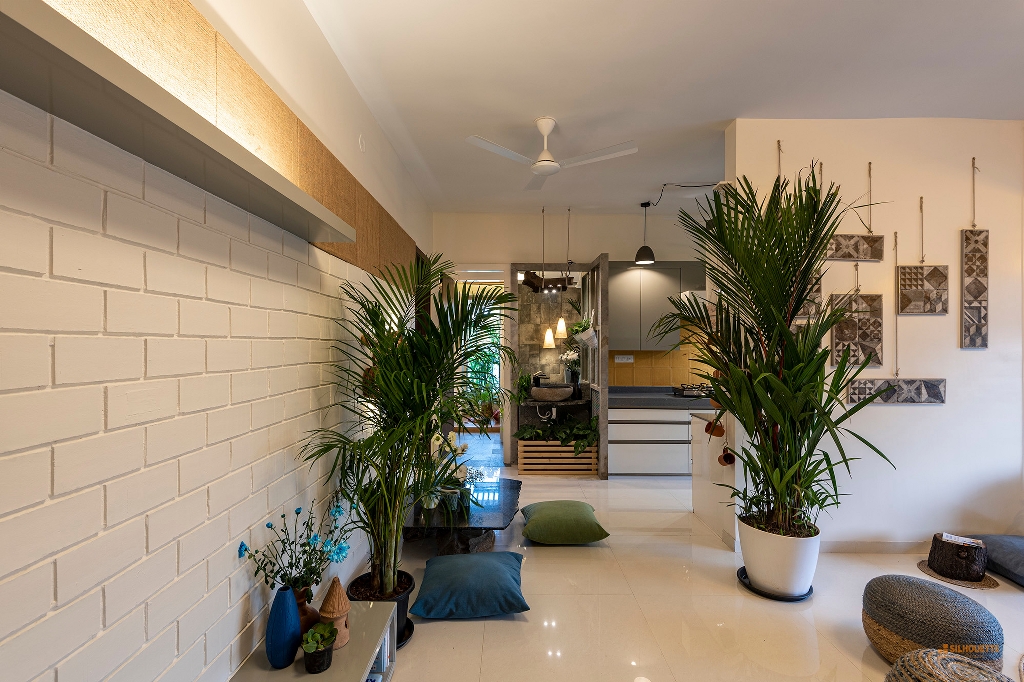 The starting point of the living room is the bookshelf with a generous window seat that opens to a view of the adjacent trees & gets drenched with the morning sun. A simple sofa and an informal composition of jute poufs & logs against patterned tiles hung on ropes along with the rope & jute lamps complete the living space.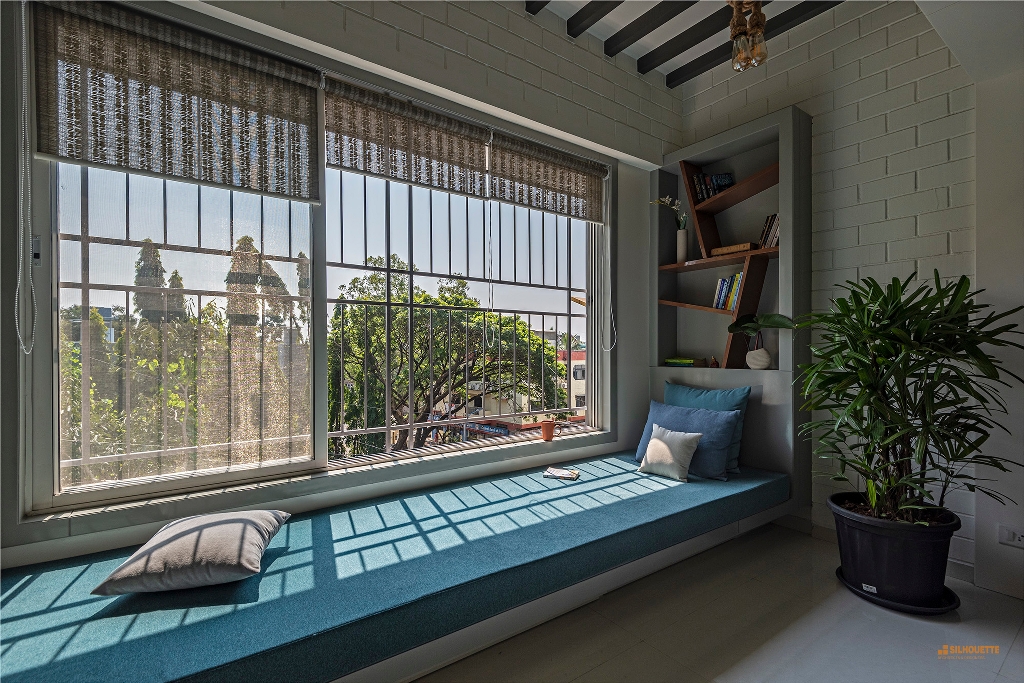 Irregular, broken edged slabs were picked up from source to be used as it is as a low dining table top & the basin counter next to it.
The bedrooms have been opened up towards the north to bring in the pleasant light & also embrace the well grown coconut & spathodea trees all around this apartment on the third floor within a tranquil locality. The two isolated terraces attached with the two bedrooms have been bridged by casting a sunken slab to accommodate a water body that also helps in passive cooling. One of the three bedrooms has become a study to work from home, overlooking the water body & the greenery. The unwanted third toilet has been converted to a low seat and has helped to enlarge the Master bedroom.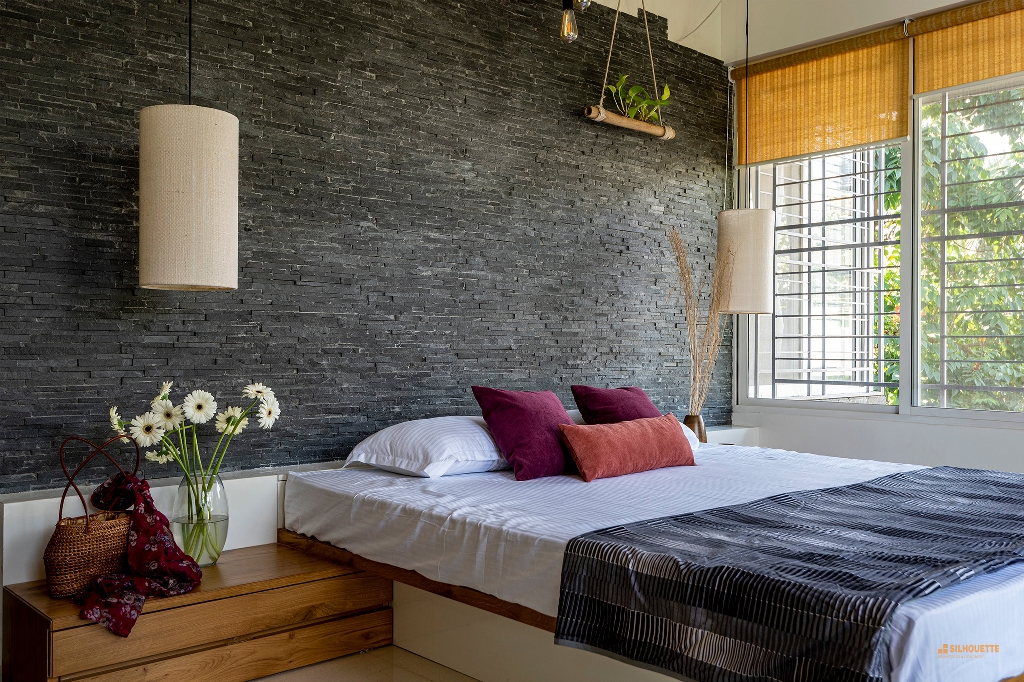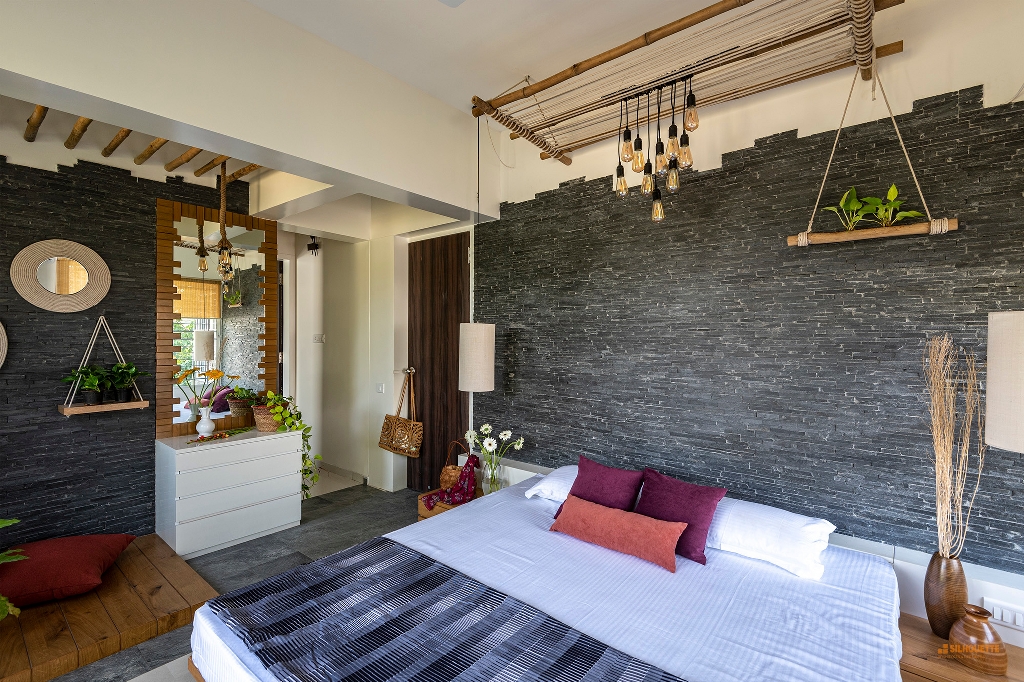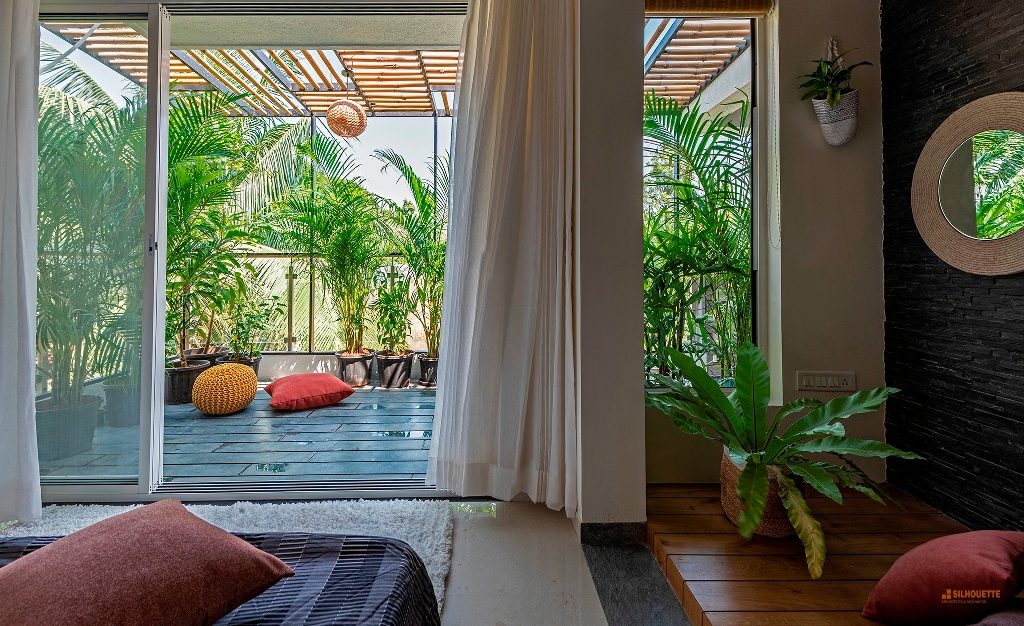 The uniqueness of this project lies in the thoughtful and creative use of sustainable, organic materials that have helped in managing the defined budget. Fly ash bricks form a jail or screen along the water body. Bamboo has been used as pergolas, to screen off the toilet pipes and also as water spouts that let the water fall into the water body.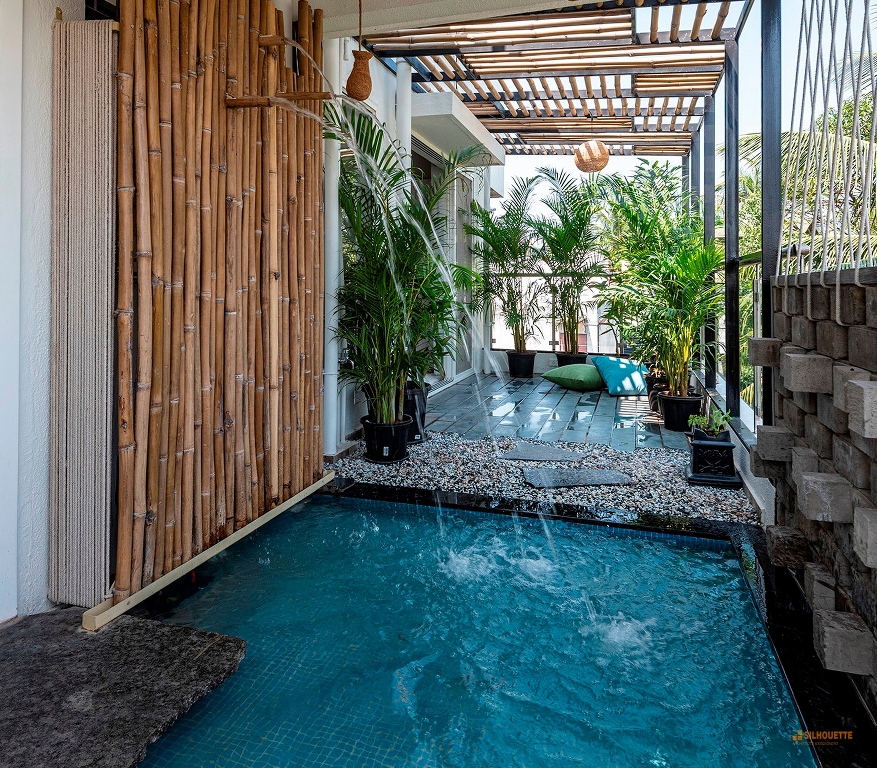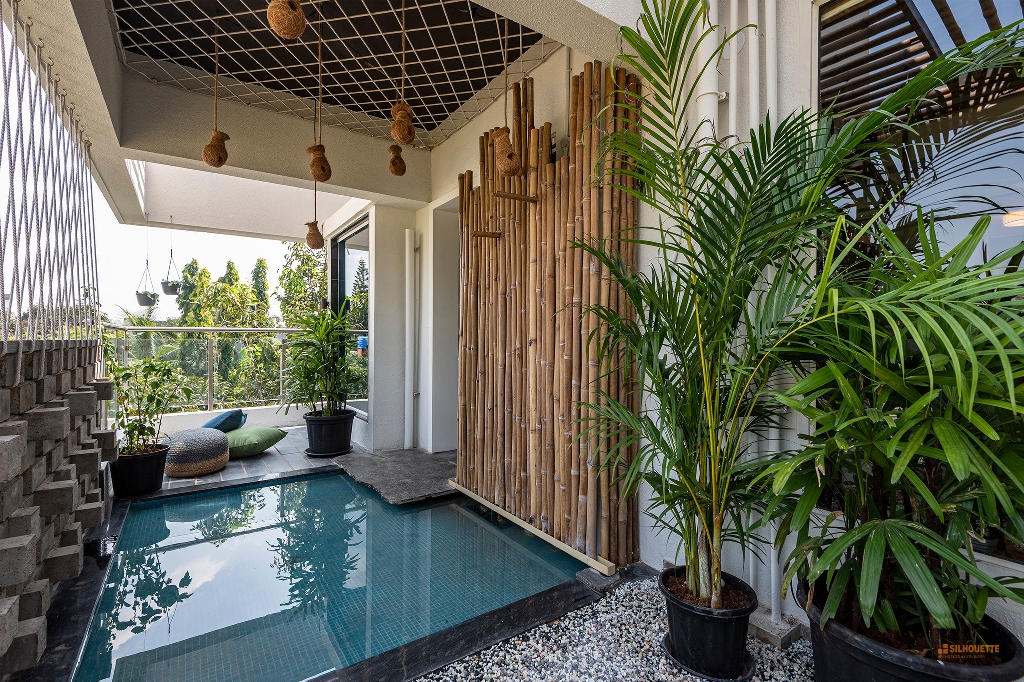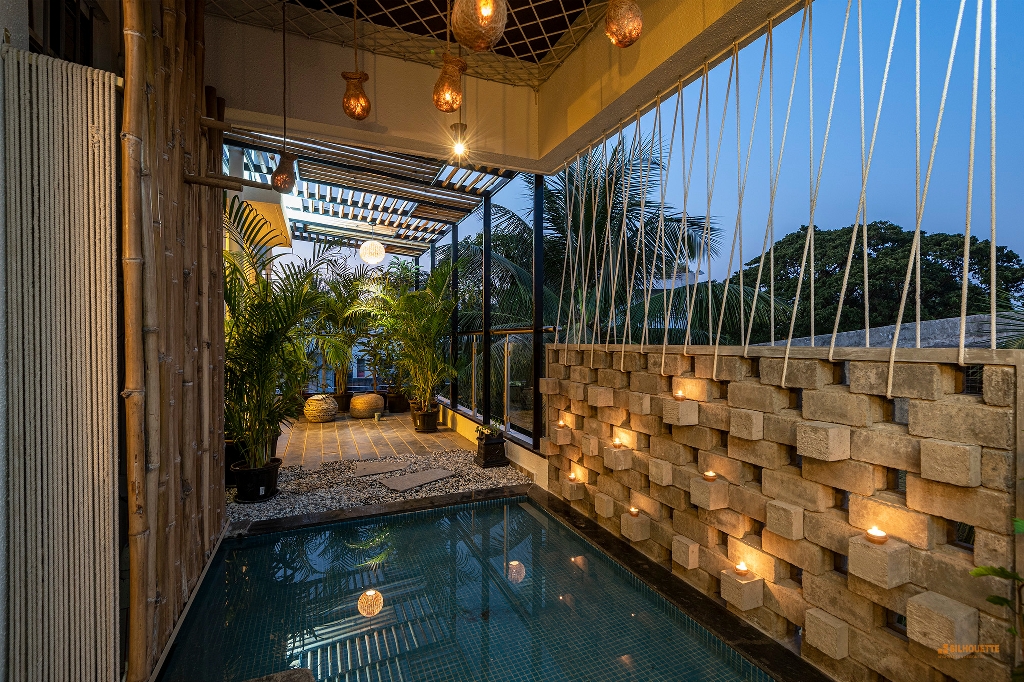 Screens of bamboos & ropes on ceiling take care of the wires, thus eliminating the need of gypsum false ceilings. Bamboos have also been used as door handles & hanging planters. Ropes and remainders of battens form mirror frames. Jute has been used as wall panels, planters, rugs. Remainders of cut logs have been utilized as name plates & lamps. Abandoned birds' nests have been used as hanging lamps over the water body.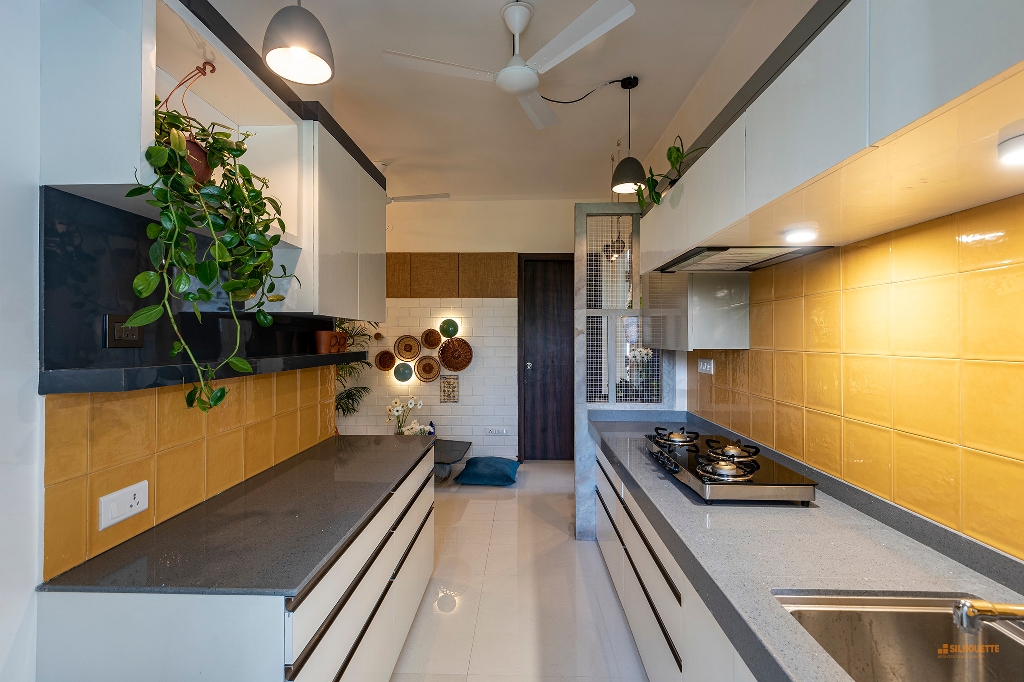 Fact File
Designed By: Silhouette Architects and Designers
Typology: Residence Interior Design
Project Name: The Rustic Home
Location: Pune, Maharashtra
Size: 1300 sq.ft.
Built: 2020
Duration: 11 Months
Project Partner: Poonam Dhanal
Principal Architect: Shebanti Chakraborty
Photography Credits: Atul Kanetkar
Products and Materials: Cladding: Stone Studio | Jute Products: Lookmart | Soft Furnishings: Bella Casa | Lamps: Glasglow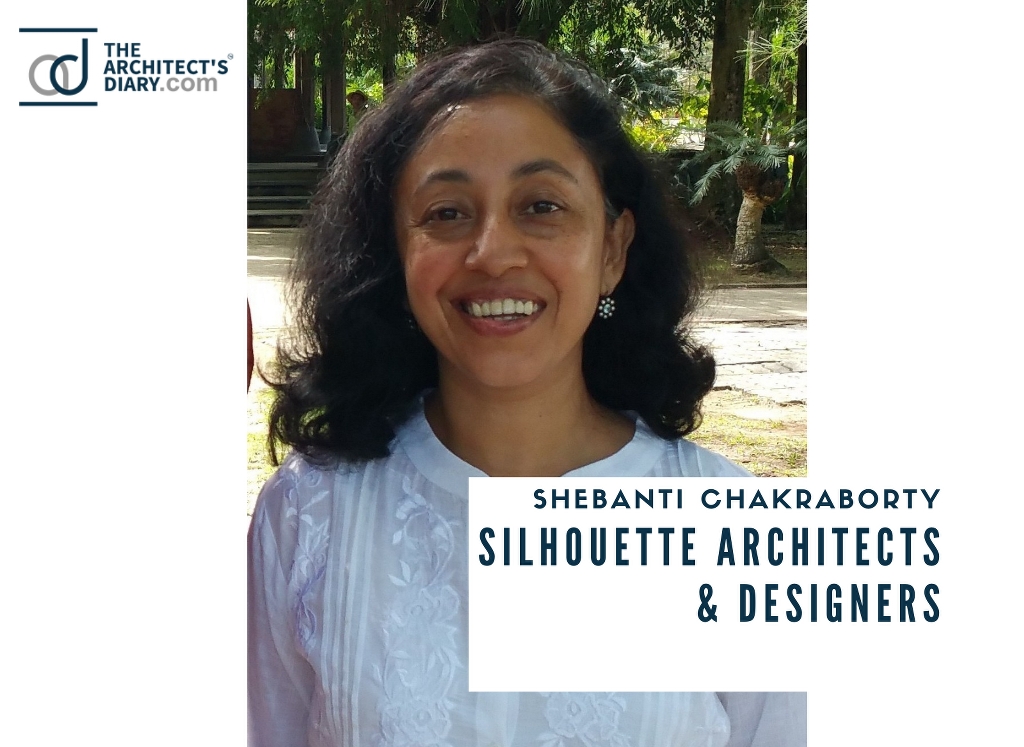 Firm's Facebook Link: Silhouette Architects & Designers
Firm's Instagram Link: Silhouette Architects & Designers
For Similar Projects >> This Office Design Interior in Pune is Characterized by Bamboo and Greens