The redesign of this small office design interior responds to the appearance of a Peepal tree that was non existent when we had moved into this space 14 years ago. The beautiful tree has grown up in all these years side by side along with our practice. It has also brought along constant chirping of birds & play of sun and shadows.
This Office Design Interior in Pune is Characterized by Bamboo and Greens | Silhouette Architects and Designers
Visit: Silhouette Architects and Designers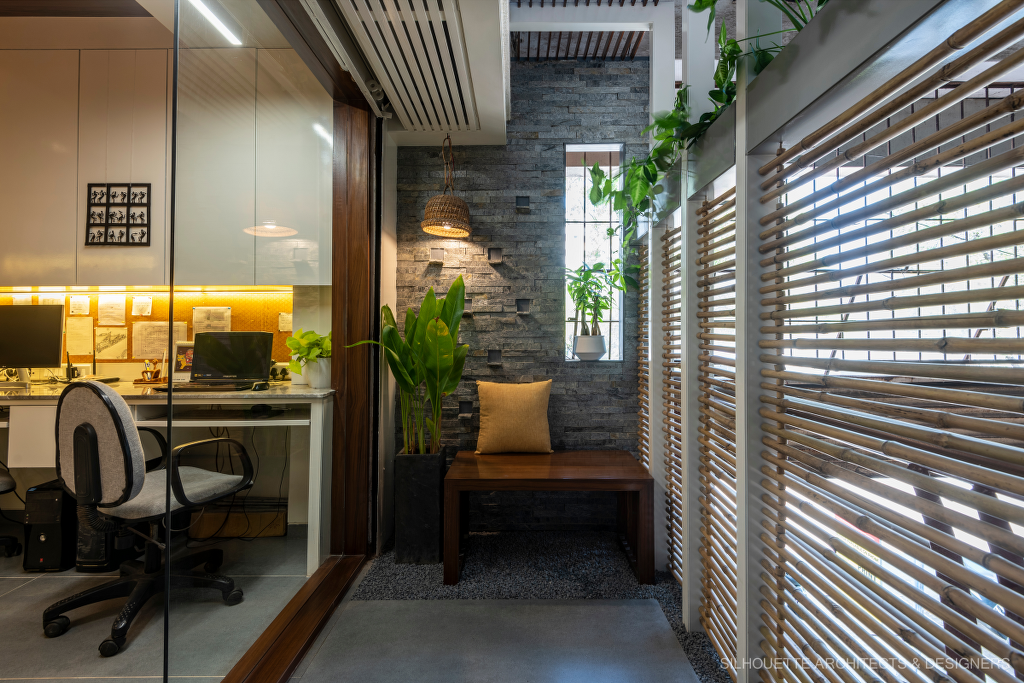 The highlight of the design is the large window that has replaced the tiny original one. The window grill has been designed as a screen that hides the neighboring apartment and makes the leaves of the Peepal tree visible. It blocks the harsh western sun rays and allows the breeze to flow in. It creates an interesting patterns of sciography that shimmer to create a drama as the leaves of the tree sway with the breeze.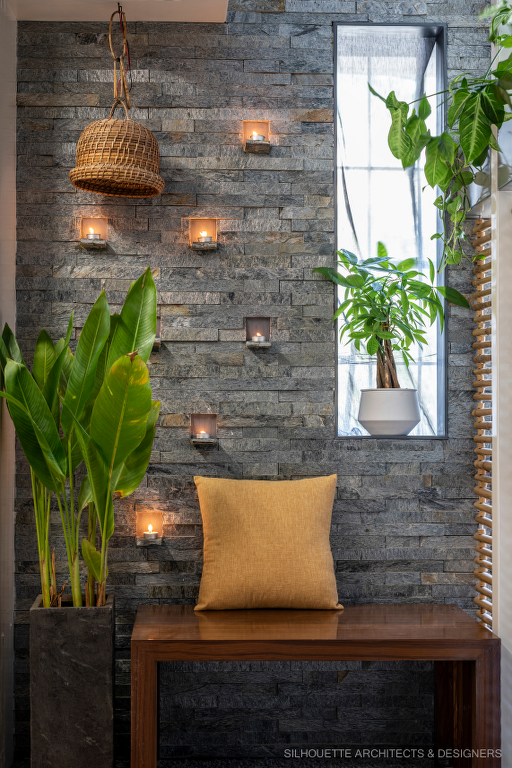 Rest of the design is simple and minimal. Glass partitions between work spaces have been replaced by roll able bamboo chik blinds. & bamboo screens hung on ropes. These along with the play of light, shadows & reflections impart a distinct character to the place.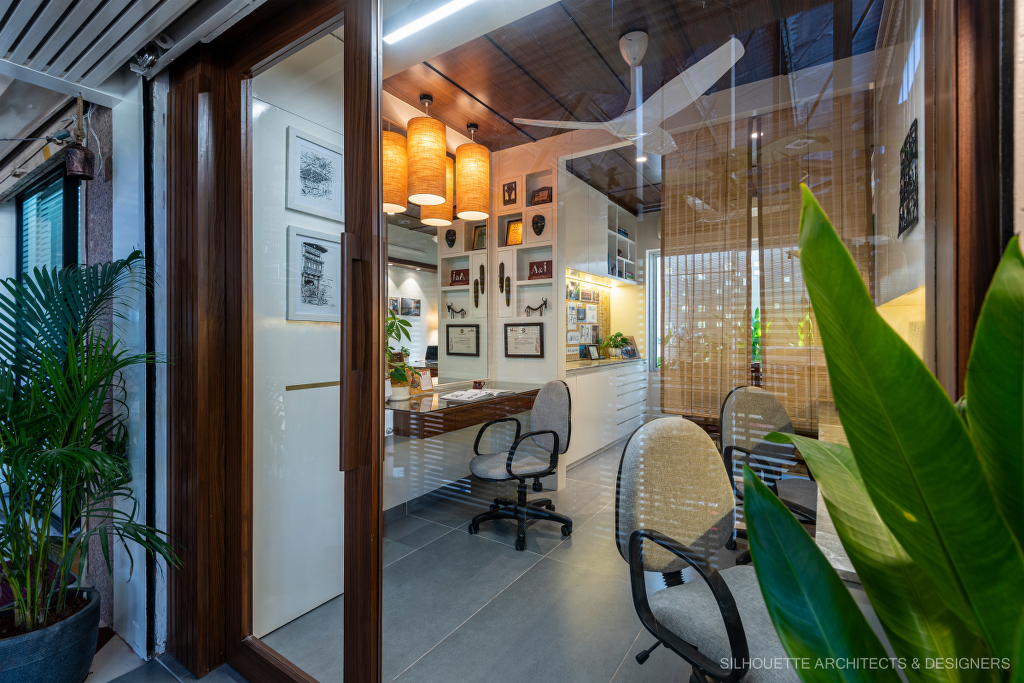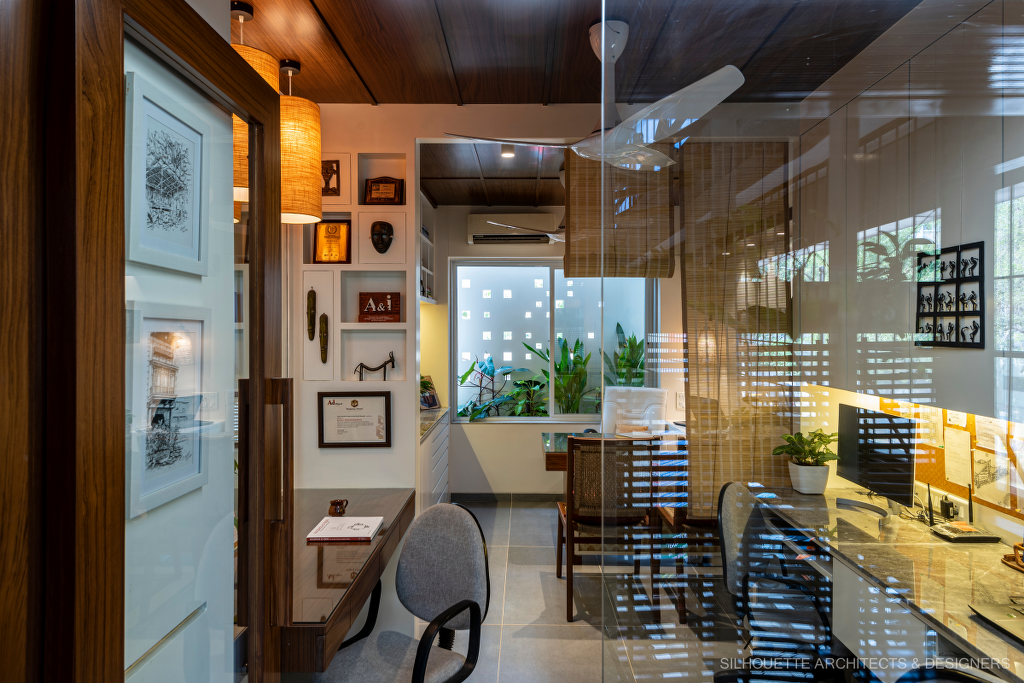 The white walls and the rough grey floor are complemented by the teak veneered table tops & ceiling. Ample of plants, the rope bunai chairs, the yellow hand printed dupattas that wrap up the display boards, the cane lamp from Assam with the custom made jute & fabric lamps add to the character this office. Traditional bharnis have been used as planters. A mosaic of broken yellow tiles frame the mirror at the basin cubicle, lit by a lamp inserted within a section of bamboo. The tribal wall hangings & artefacts with lots of books & sketches personalize our space.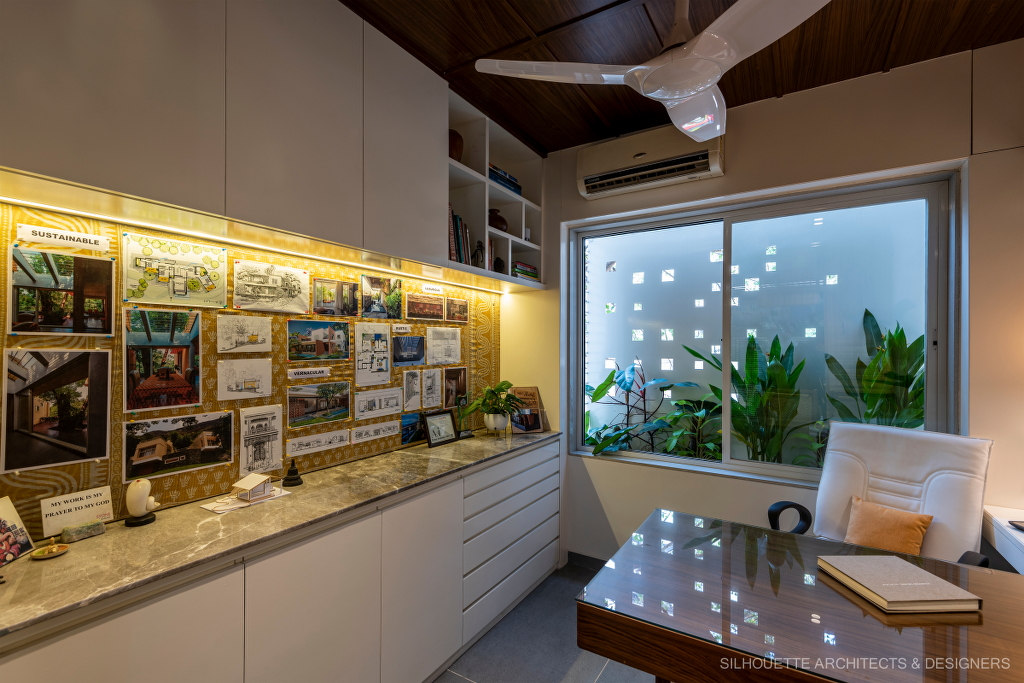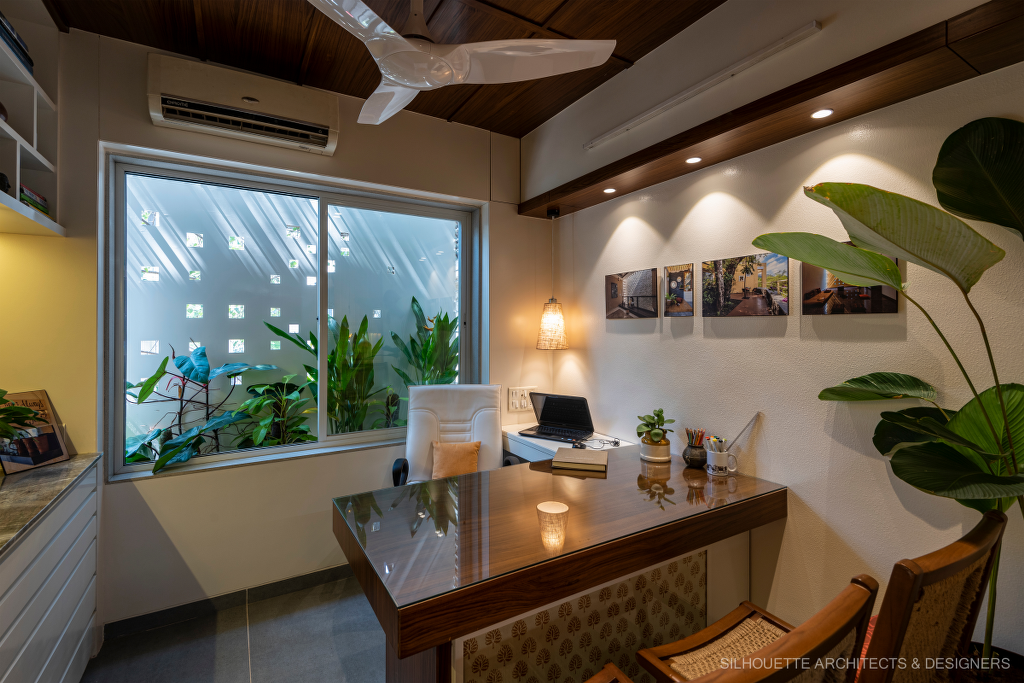 Fact File
Designed By: Silhouette Architects and Designers
Project Name: A Studio By the Peepal Tree
Project Type: Office Interior Design
Project Location: Pune
Area of the Project: 280 sq.ft.
Principal Designer: Shebanti Chakraborty
Photography Courtesy: Atul Kanetkar
Products and Materials: Cladding: Stone Studio | Light: Sunlight | Flooring: Ceramic World | Wood/Veneer: Parshwa Ply | Hardware: Tara Hardware | Civil Work: Narayan Tandale | Carpentry: Sawairam Suthar | Stone/tile work: Chandaram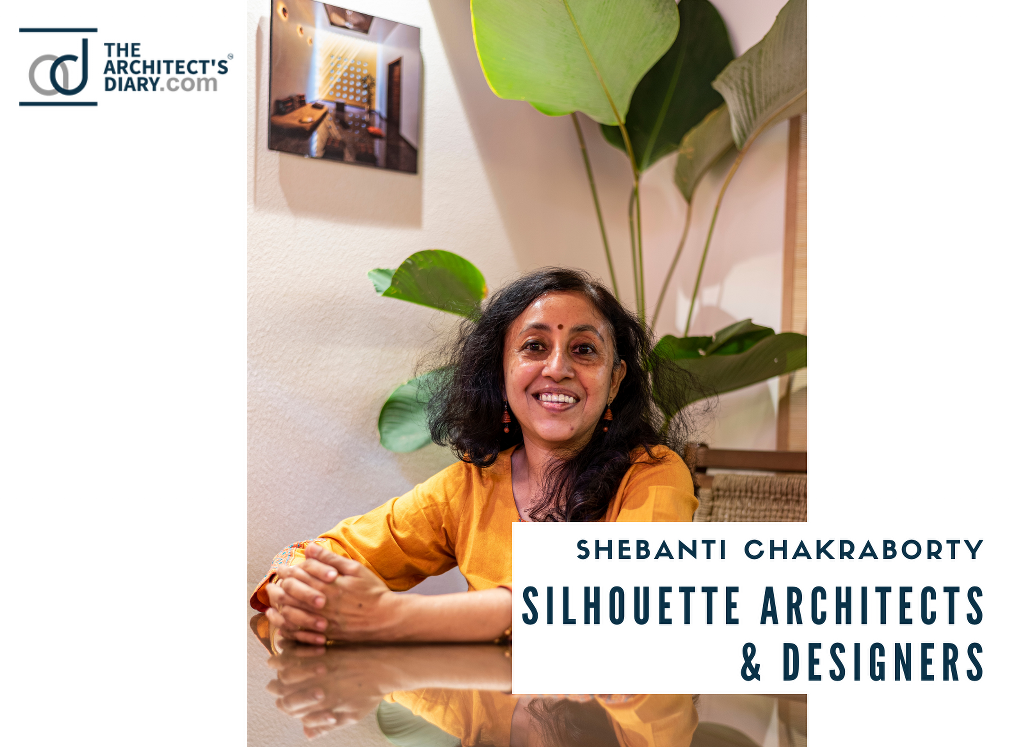 Firm's Facebook Link: Silhouette Architects & Designers
Firm's Instagram Link: Silhouette Architects & Designers
For Similar Designs>> Transitioning Simplicity and Flexibility in Office Design at HEPC, Ahmedabad