&nbsp
When it comes to a small minimal design house with big dreams it is very challenging to create something really exquisite but in a restrictive space. How do we justify this space? Here, at Vaastu Tathastu we have tried to bring in all the fascinating, beautiful, vibrant yet subtle, calm, cosy and useful elements in a 1BHK, 430sqft house in Mumbai. It is to justify that it is possible for a small house to dream bigger & to create the exact extra-large lifestyle of a bigger space! It is promising, it is art, it is real!  A cosy, breathable, liveable space which included a high-end touch by creating a play in fabrics, metals, marble, rugs and greens! 
Artfully Vibrant and Elegance of Minimal Design Aesthetics | Vaastu Tathastu interiors
Visit: Vaastu Tathastu interiors
When it comes to colour play, we often tend to highlight one particular corner or a part, but in this case we have tried to mix all the dusty colour pallet and still create a visually balanced design! Here, A good old dusty rose couch with a grey and ivory marble backdrop with a partially rotatable partition to create a playful yet cosy space and a golden element to balance the involved colour scheme. It's not too much, it's not too less, tried to not overdo it yet keep it up to the mark, it's all just 𝚂𝚒𝚖𝚙𝚕𝚢 𝚏𝚊𝚗𝚌𝚢 !
Talking all about a fine dine, cosy corner vibe,we at Vaastu Tathastu have tried to bring the outside ambiance inside by adding all the inviting fresh colours to our design pallet. We simply created a comparative mood board between nature and a provided space and came down to this showcased conclusion. Here, it is, the design, the epitome of beautiful, epitome of cosy, small yet enough, A unified dining area! Hope you like it!
When you can't go to Greece , you bring Greece to your home. Yes, our project has its own way of taking our client to a gorgeous , compact yet spacious, simple yet stylish, blue yet white ,Greece house! Here, It all just gets 𝚂𝚒𝚖𝚙𝚕𝚢 𝙵𝚊𝚗𝚌𝚢! There is a very thin line between creating something simple yet making it look fancy. We at Vaastu Tathastu have created a distinctive colour volume in the bedroom and balanced the contrast by framing it in heavenly gold element.
Our theme, 𝚂𝚒𝚖𝚙𝚕𝚢 𝙵𝚊𝚗𝚌𝚢 is an example of how to balance, nurture, solidify a space in a constrain situation and explore promising ideas and contributions in a non-exhaustive system.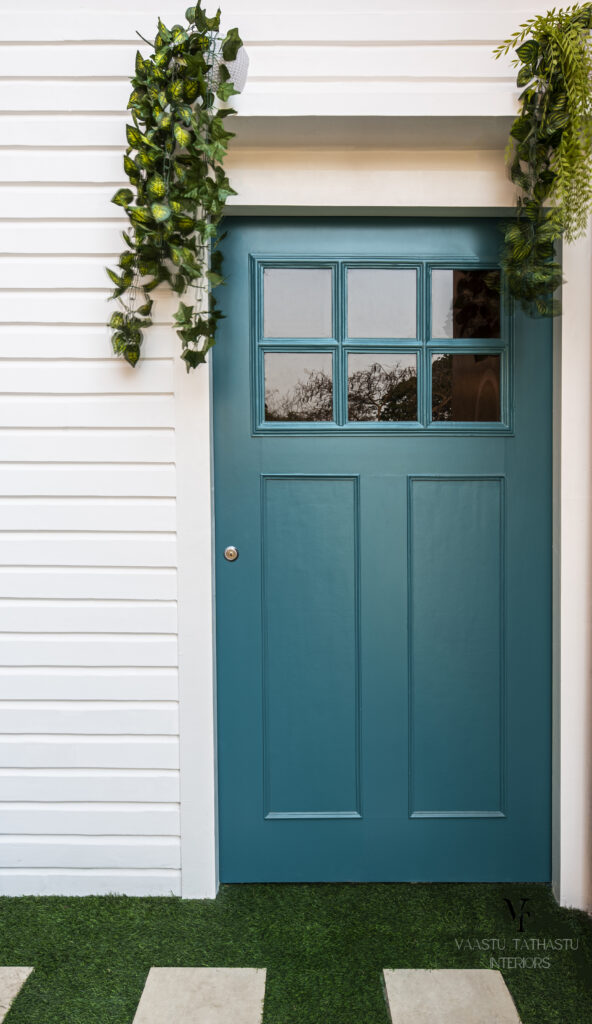 Fact File
Designed by: Vaastu Tathastu interiors
Project Type : Apartment Interior Design
Project Name : A Simply Fancy House
Location : Mumbai, Maharashtra
Year Built : 2022
Duration of project : 25 Days
Project Size: 430 Sq.ft
Principal Architect : Janhavi Lodhe
Team Design Credits: Ankita kanse, Shreya shinde
Photograph Courtesy : compose.1
Products & Materials: Finishes: PU Finish for the door & TV unit | Wall Cladding: PVC Fluted panels, Ivory marble laminate , PVD strap | Lighting: Home centre | Doors and Partitions: Door painted in Asian paints PU Fininsh, Black metal framing rotatable mirror | Paint: Asian paints | Artefacts: Ikea , Home centre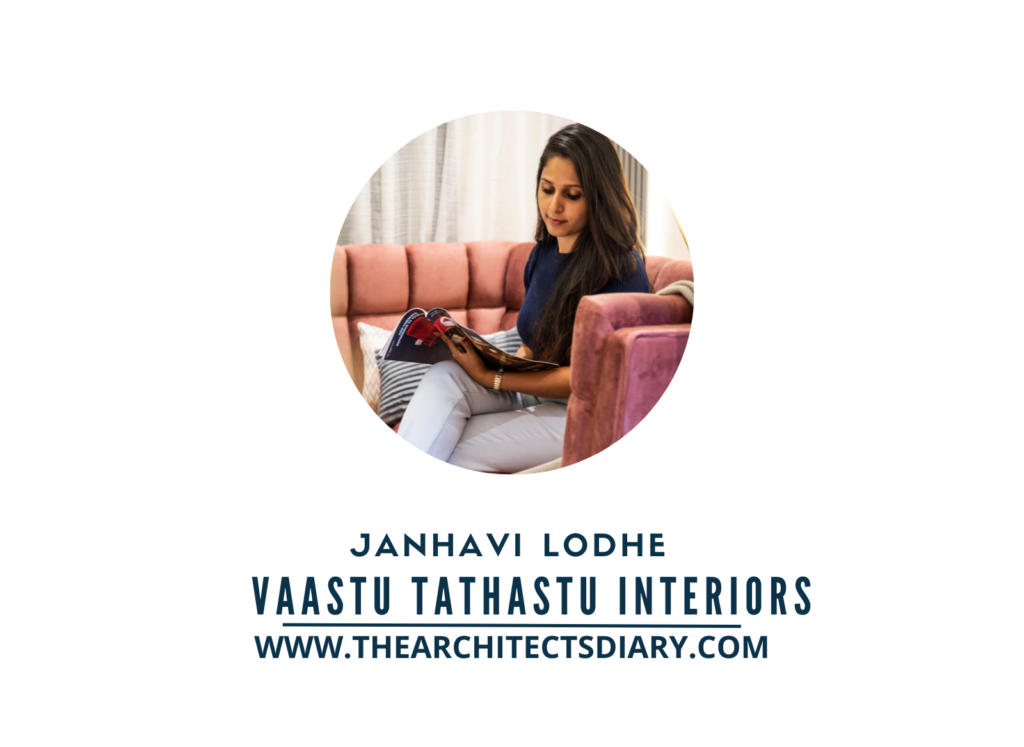 Firm's Instagram Link: Vaastu Tathastu interiors
For Similar Project>>Hint Of Modern Maximalism In Line With Minimal Design Aesthetics