&nbsp
Contemporary interiors that blends glamour with comfort. The 1,200 sq.ft.home located in Omkar Altamonte, Mumbai designed for a young couple having their roots from Delhi was given a neutral palette and bespoke furnishings. While most of the furnishings are custom made, the palette used for this home is luxurious and the furniture is comfortable.
Visit: Studio Kaarigars
Contemporary Interiors that blends Glamour with Comfort | Studio Kaarigars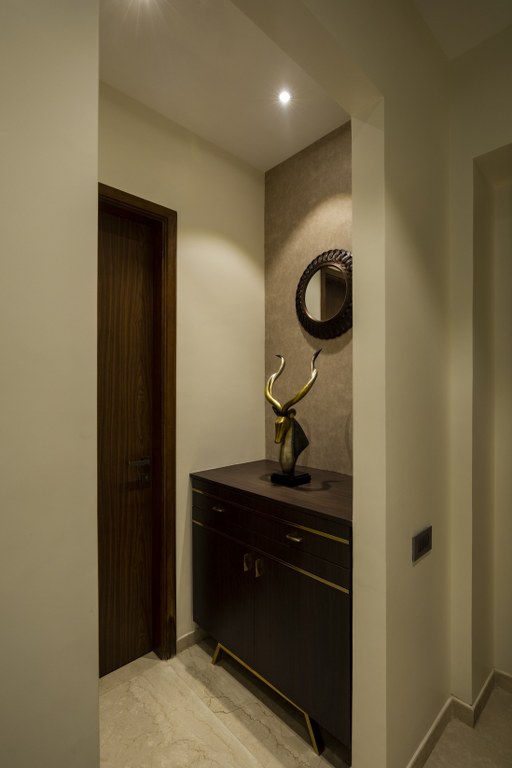 It is the living area, designed with the dining that is the place to be in this home, having breathtaking views overlooking the city of Mumbai. Walls are framed with wooden mouldings, TV console is designed having brass inlay patterns and wooden flutes, filled with rich and dark hues of more regal tones like umber brown, tortilla brown and shades of coral.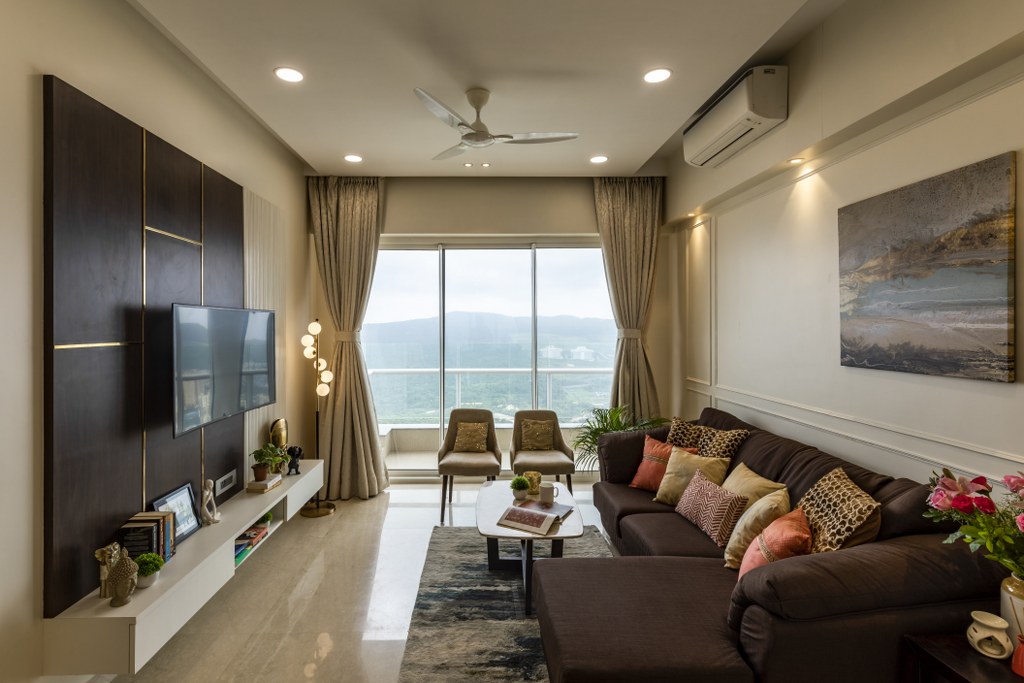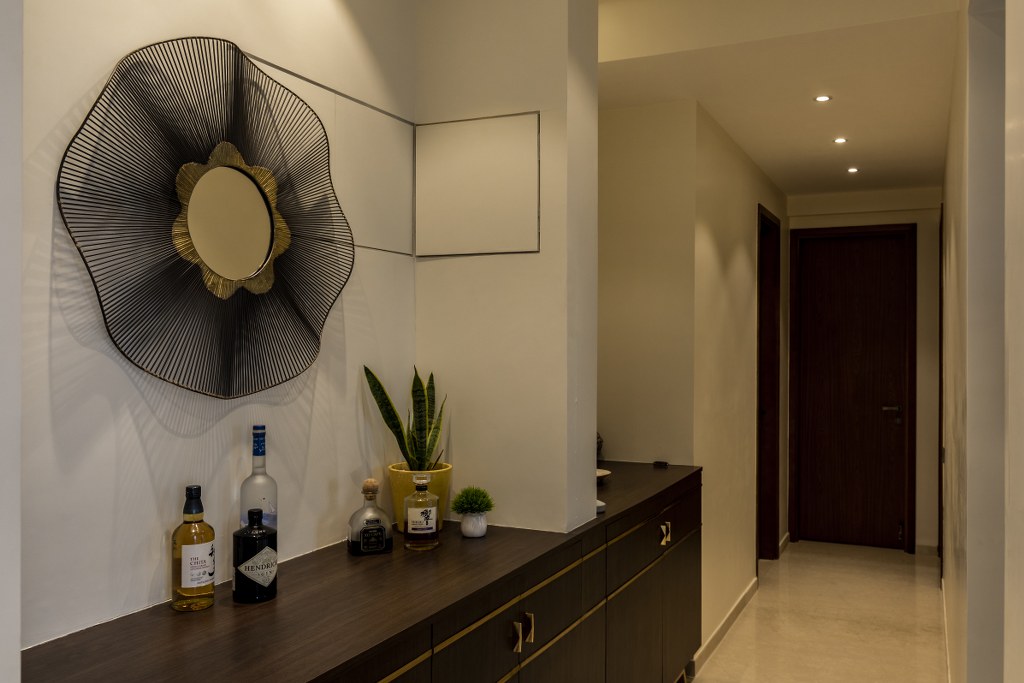 The dining is elegant, with its Bianco beige marble and teak wood framework, intrigued by the chandelier's reflection on the wall paneled with mirror will allure you andgive larger sense of space to the whole area.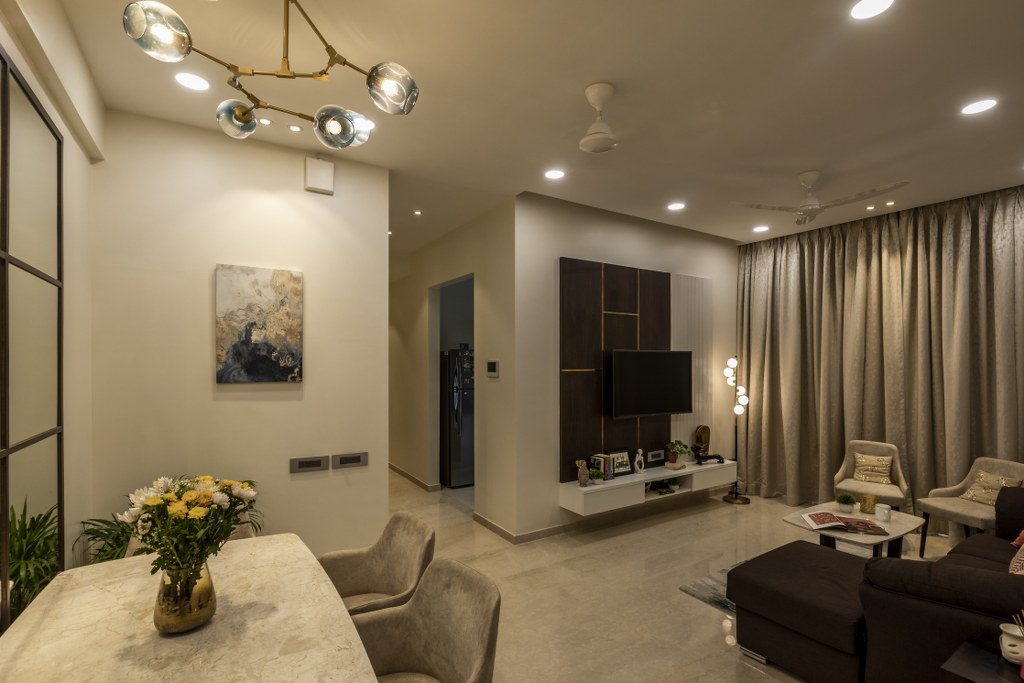 Further into the home, the two bedrooms embrace the color scheme completely, and celebrate their individuality with distinctive headboards, accessories and wardrobes.When it comes to the bedrooms, the master bedroom for instance, has the beige D-Decor wallpaper behind the bed, featuring a linear design with a rose gold stainless-steel frame.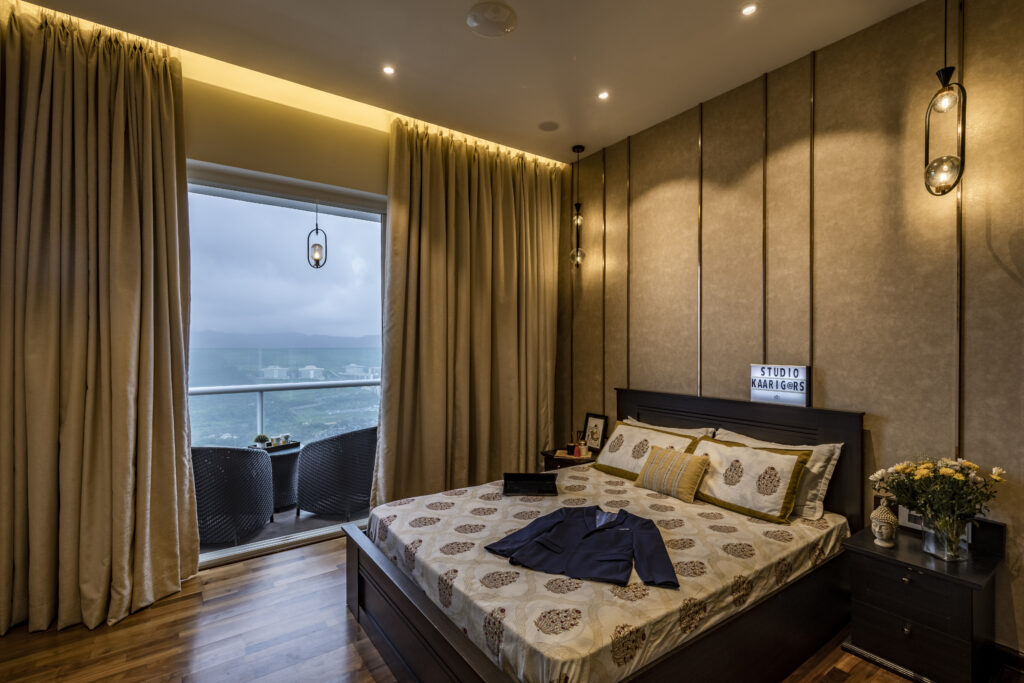 The guest bedroom redefines modernity — a shimmer charm through the wallpaper on the bedside wall, with a classic closet in brass accessories on the other side.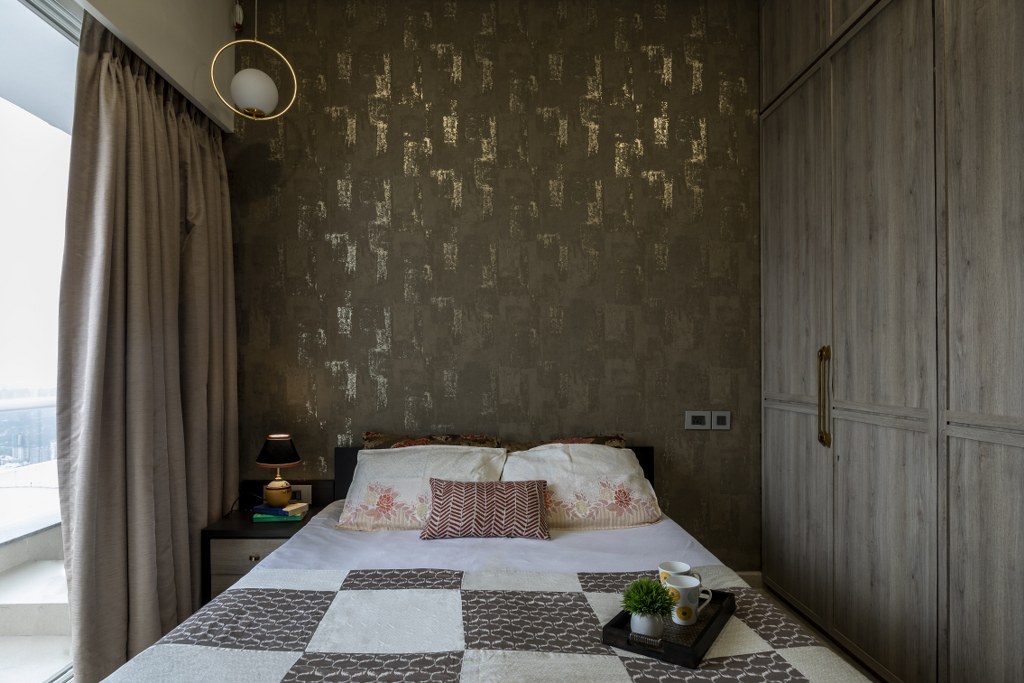 "Each aspect of the house is designed to stay true to the minimalist anatomy yet not lose its inherent warmth. Texture and color come in through furnishings, and of course, art.
Fact File
Designed By: Studio Kaarigars
Project: Bajaj Residence
Client: Jasneet & Tejkaran Singh Bajaj
Location: Mumbai,Maharashtra
Area: 1200 Sq.ft.
Principal Architect: Navni Naik
Principal Designer: Kapil Menda
Photography credits: Ruuhchitra
Firm's Instagram Link: Studio Kaarigars
For Similar Project>>Harmonious Crossover amidst Traditional Sensibilities and Contemporary Design Persona