An elderly couple approached us; they were relocating from a villa to an apartment so they could be closer to their family residing in the same apartment. The design brief was to design a home for them leaving them happy in the new space that did not make them miss their old home.
A Warm, Inviting And Easy-To-Maintain Apartment Space | Designer's Abode
visit : Designer's Abode
Leaving us with an open canvas to work with, we developed a design language of a space that was comfortable using neutral colours making the area into a warm, inviting and easy-to-maintain apartment space.
We at Designer's Abode strongly believe that "Your home should tell the story of who you are, and be a collection of what you love. And a space should reflect the personality of those living there."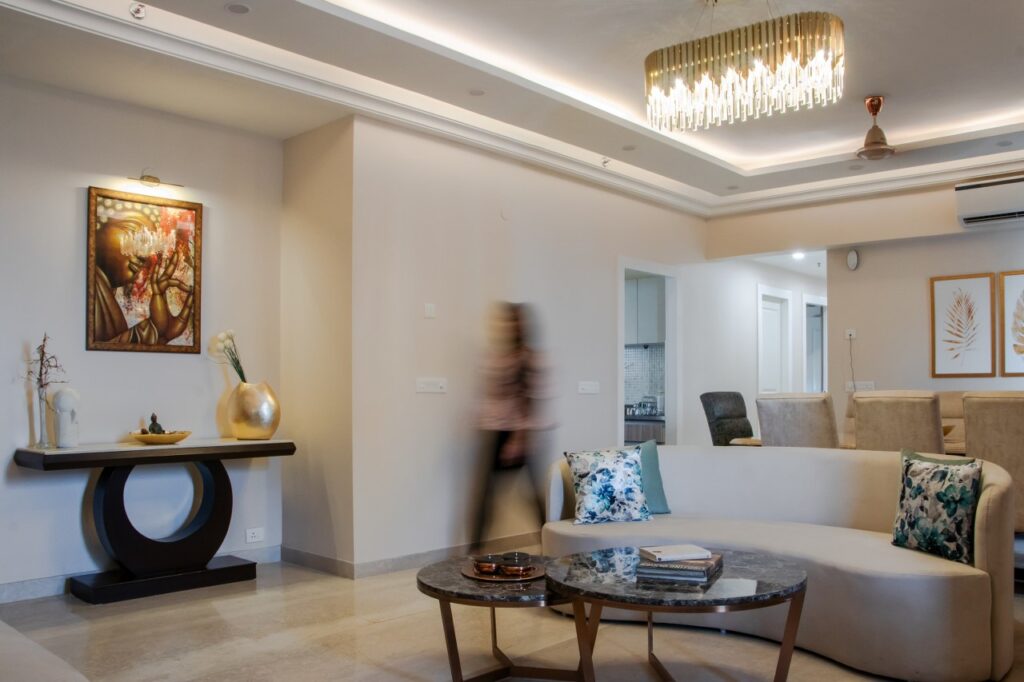 We used nude colours on the shell to give an illusion of a space that seems visually larger, we have used pastel colours in the living room furniture to give it visual volume and have used matt copper on furniture pieces and we made panelling with metal brass strips on the wall to add slight glamour in the space.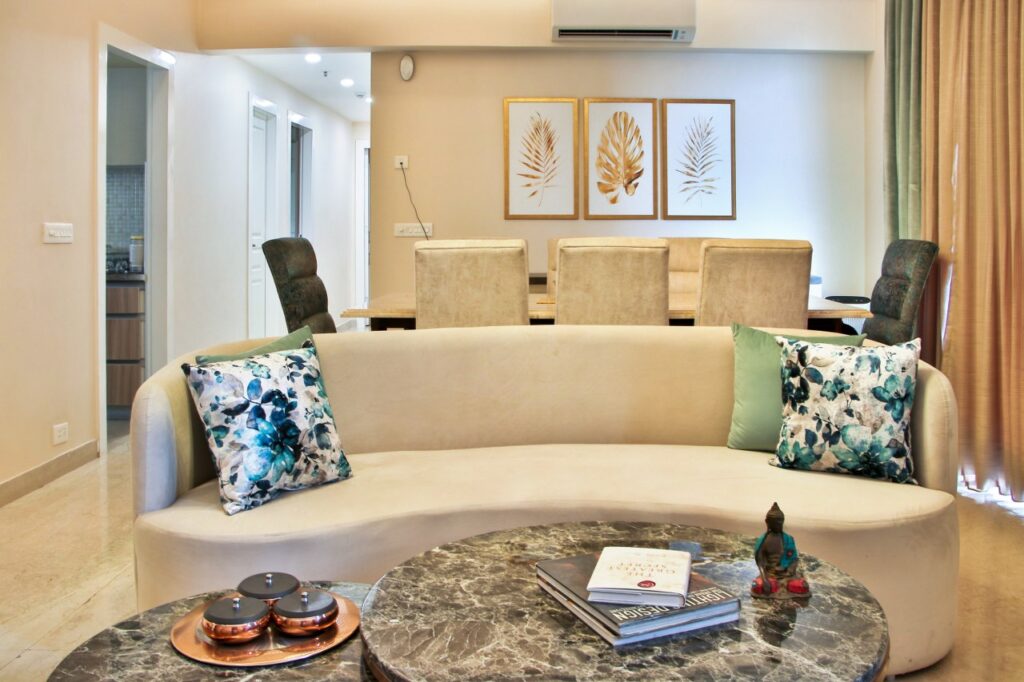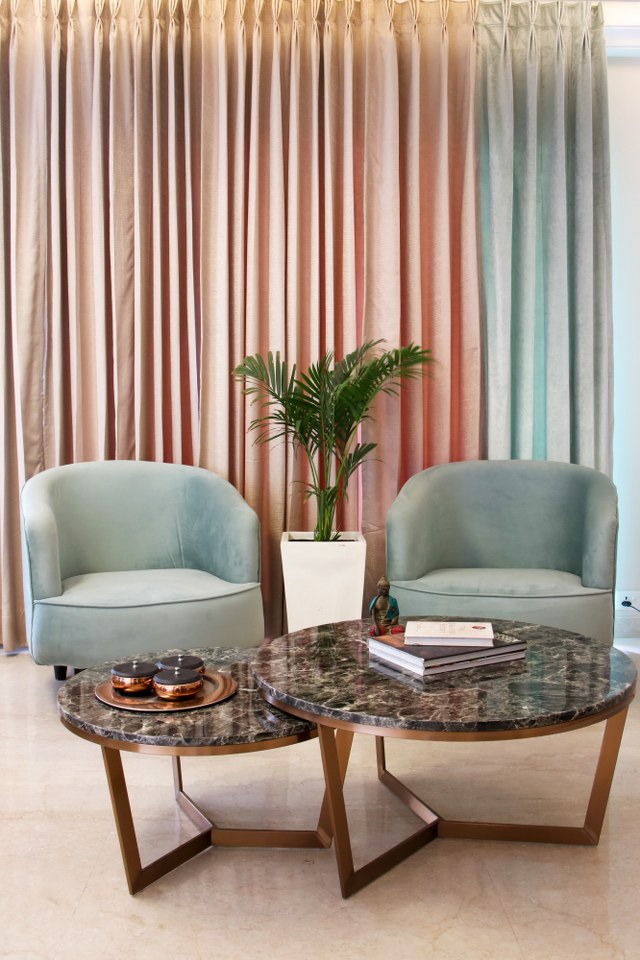 For the master bedroom we have added copper mirror strips on either sides of the bed and on the opposite wall which is the TV wall, again creating an illusion of a bigger space.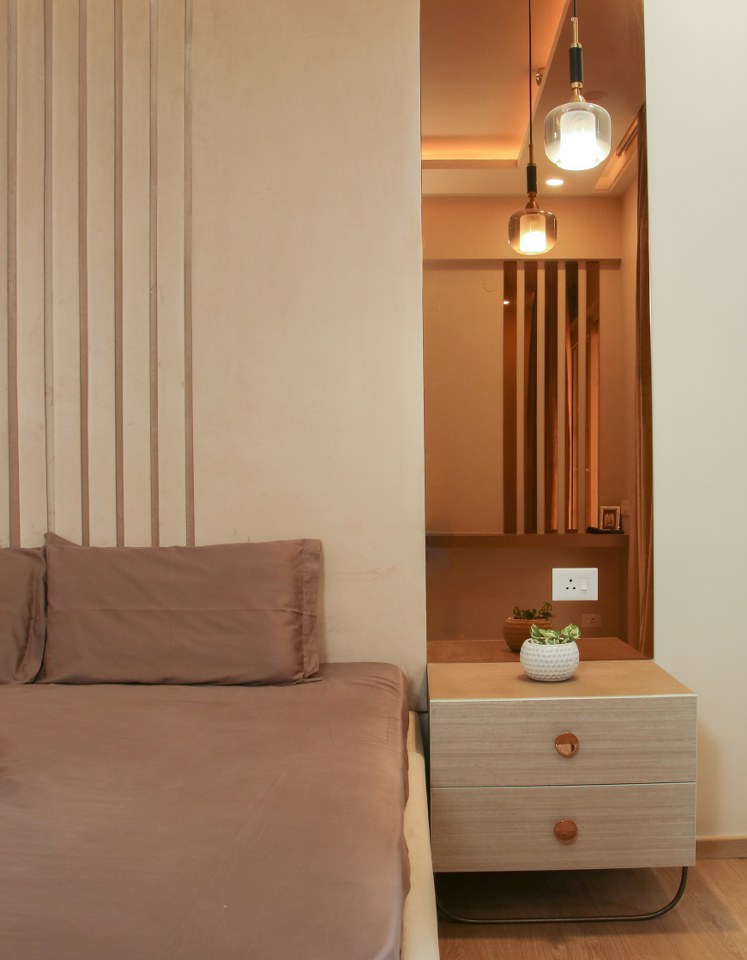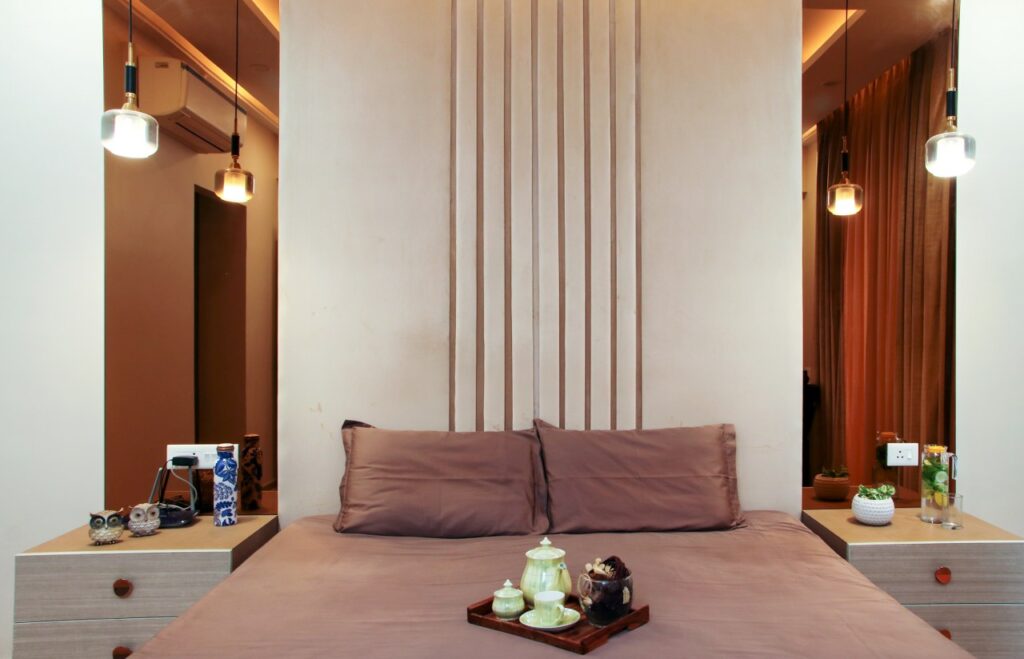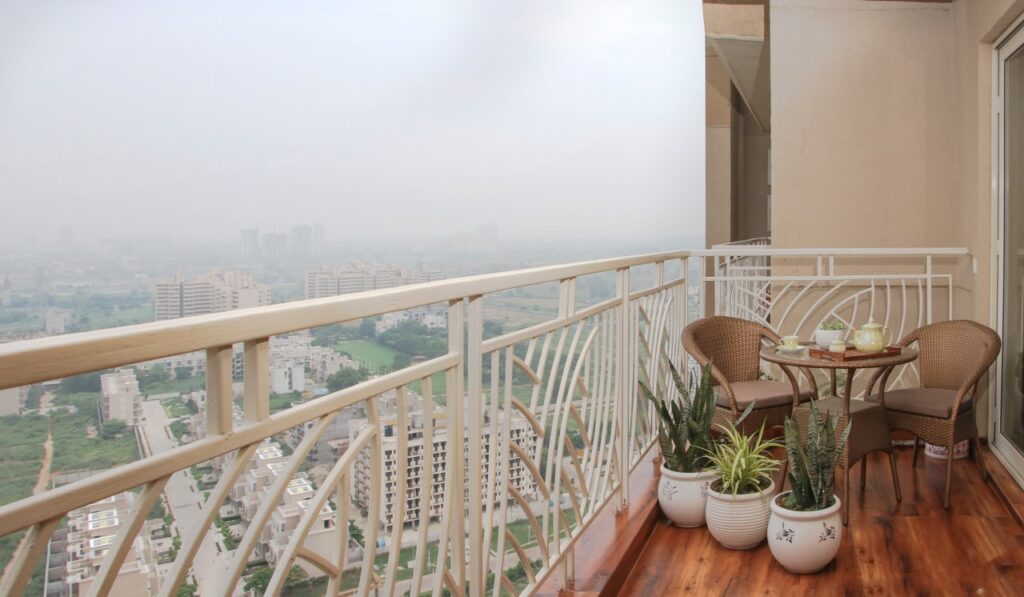 FACT FILE
Designed by : Designer's Abode
Project Type : Residential
Project Name : Serene Abode
Location : AIPL Peaceful Homes , Gurgaon
Year Built : 2022
Duration of project : 6 months
Project Size : 2350 Sq.ft
Project Cost : 21,00,000
Principal Designer : Saakshi Jaggi
Photograph Courtesy : Studio Deepesh Dixit
Products / Materials / Vendors : Finishes – Laminate, Metal Trims, Bronze mirror, fabric / Wallcovering / Cladding – Merino Laminates / Construction Materials – HDHMR Action Tessa / Lighting – Phillips Furniture – Customised Furniture / Paint – Asian Paints / Artefacts – Sourced out from all Over delhi NCR Hardware – Hettich, Hafele.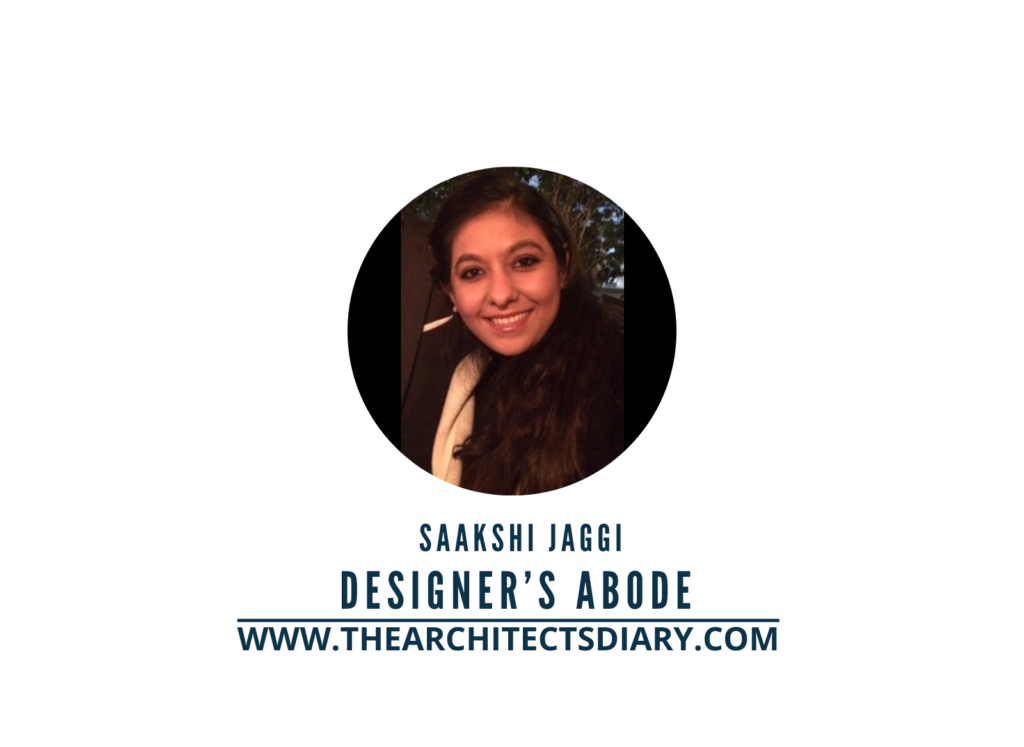 Firm's Website Link : Designer's Abode
Firm's Instagram Link : Designer's Abode
Firm's Facebook Link : Designer's Abode
For Similar Project >>> APARTMENT STYLED IN CONTEMPORARY DESIGN