This 1040sq.ft. apartment located in Navi Mumbai designed by Parag Supe (Kreon Projects) belongs to a family of 2 generations. We believe that art is the soul of every project. It's a 2BHK apartment having a Master Bedroom, a Parent's Bedroom, and a huge terrace. A minimalistic approach that infuses the idea of 'Less Is More'. The theme of the apartment is consistent, but with a small mix of styles. To say, a contemporary house with a vernacular touch that uses modern art.
A Minimalistic Approach That Infuses The Idea Of 'Less Is More' | Kreon Projects
Visit : Kreon Projects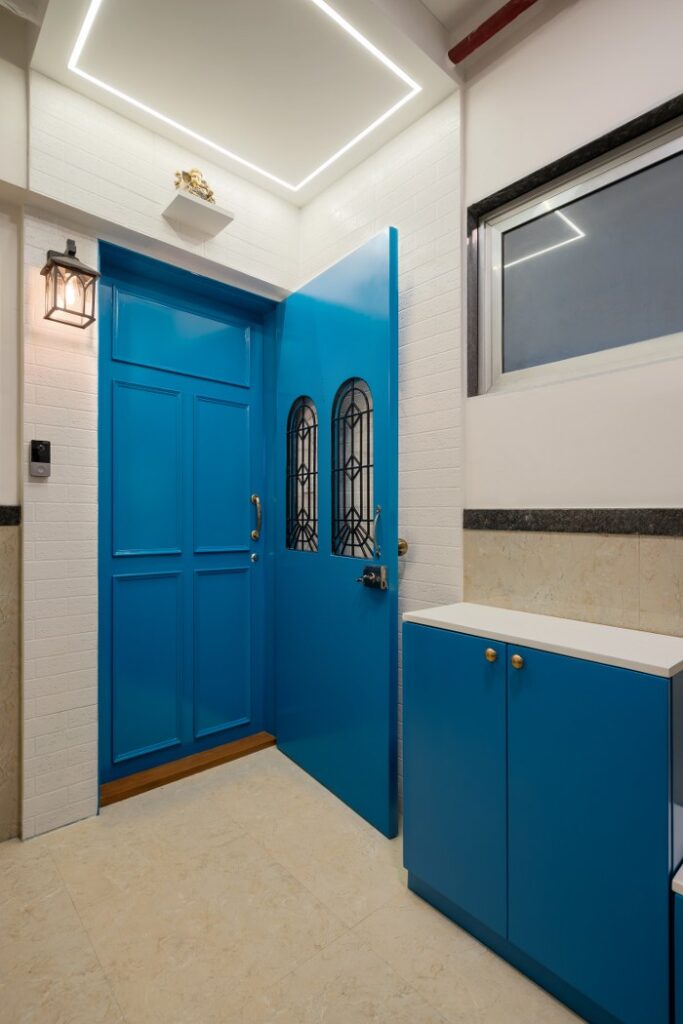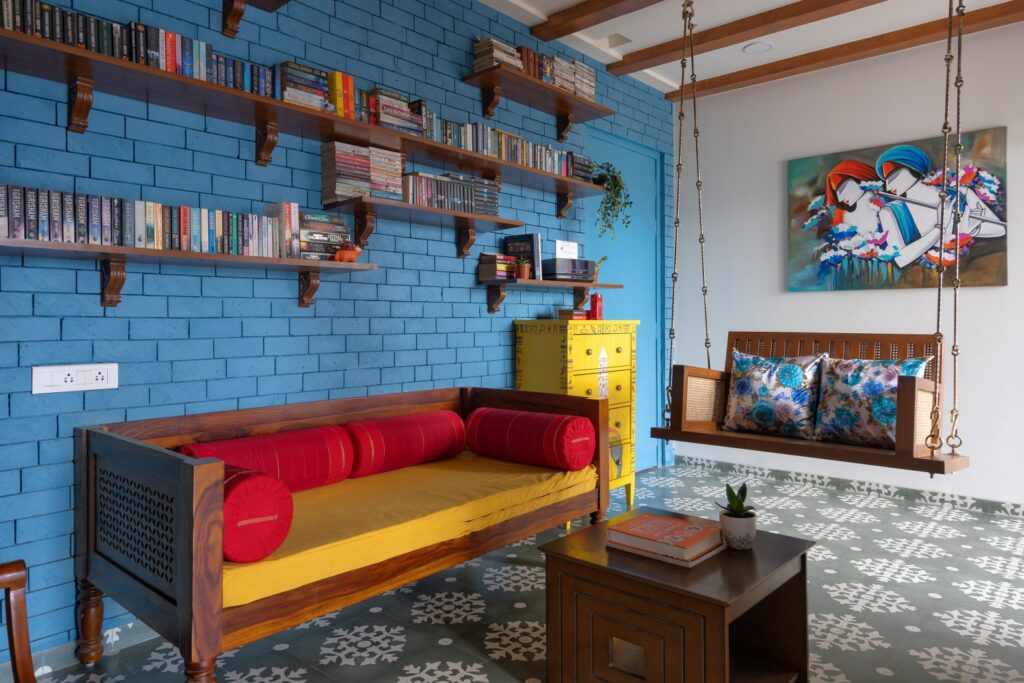 In this house, we have explored the use of Raw Materials with Bold Colours. Quite a visual treat to our eyes while we sit in the living room as its wall is treated with raw bricks and painted blue. The Library of books hanging on the wall is conceptualized with the rafters running through the ceiling on the wooden finish. Giving a touch of traditional look we have also added to swing and a console cabinet crafted beautifully by an artist live on site.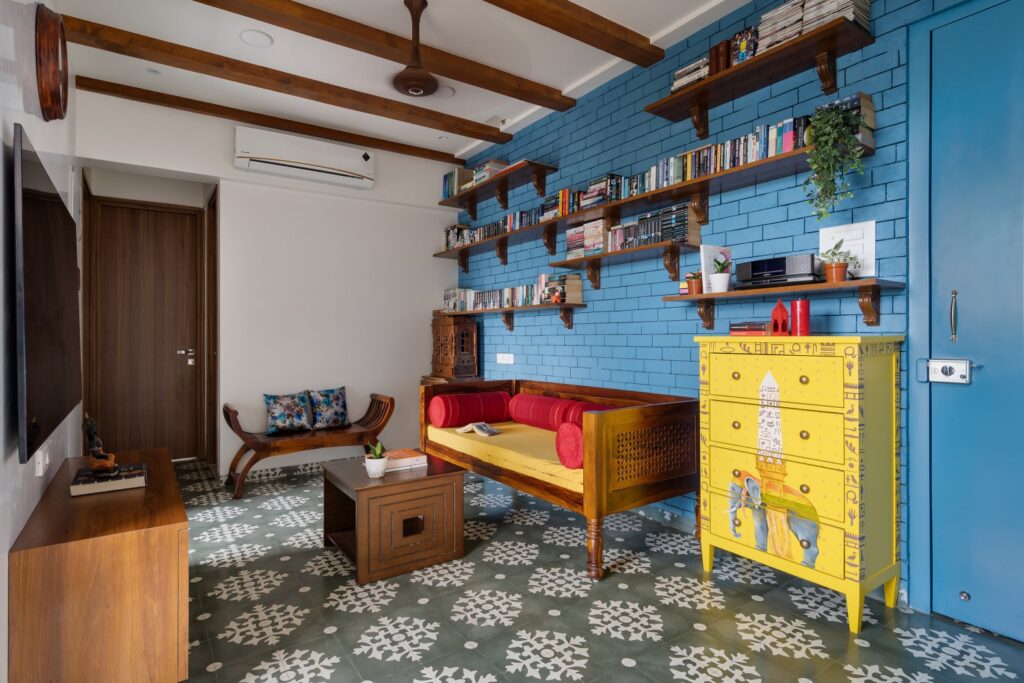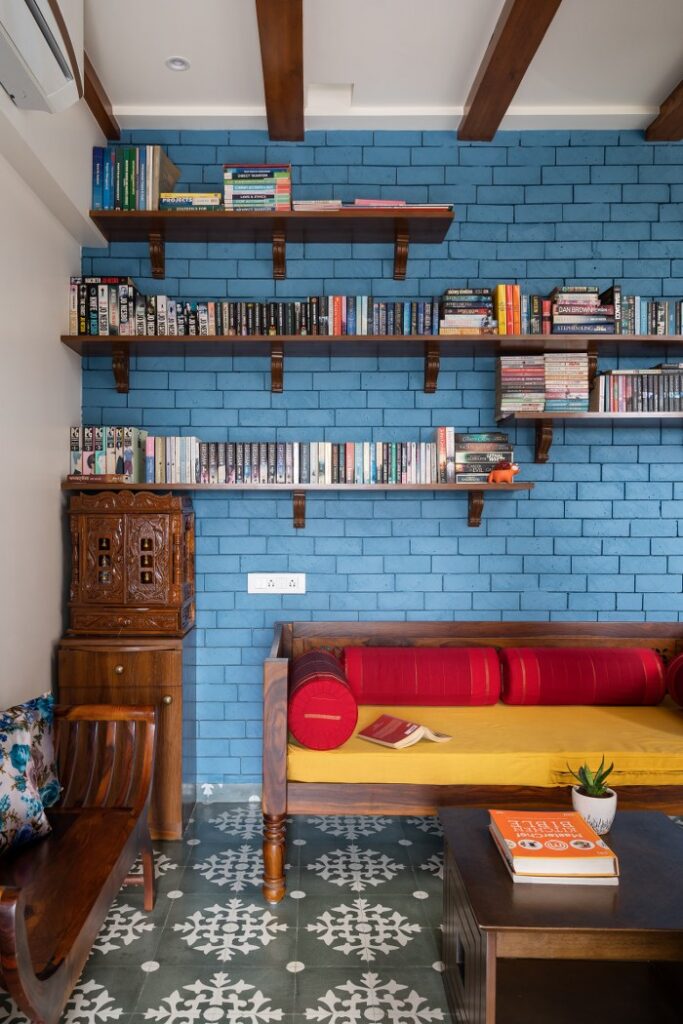 Extending this look of the living area into the kitchen has given the twist of emerging the boldness in the space like this. A combination of immense natural light and blue cabinets enhances the area and makes us fall in love with the fusion.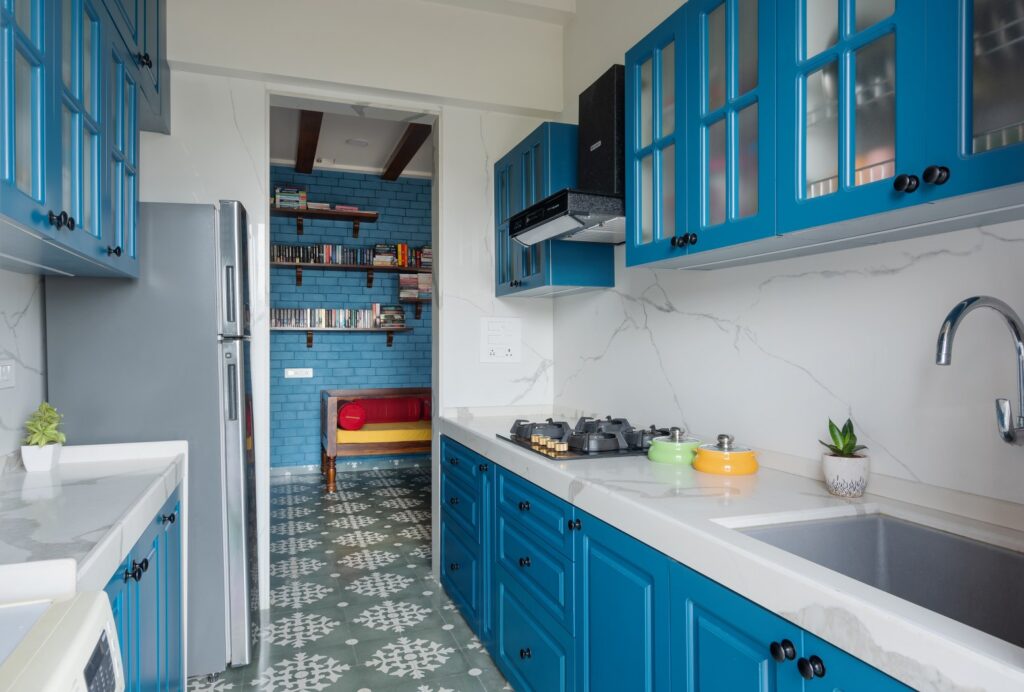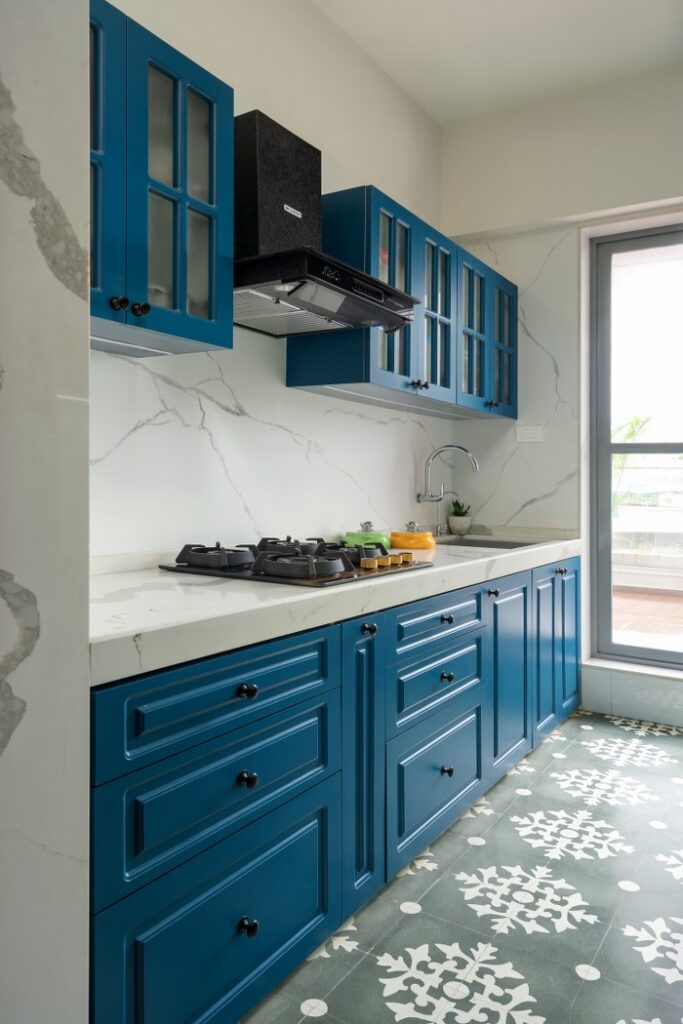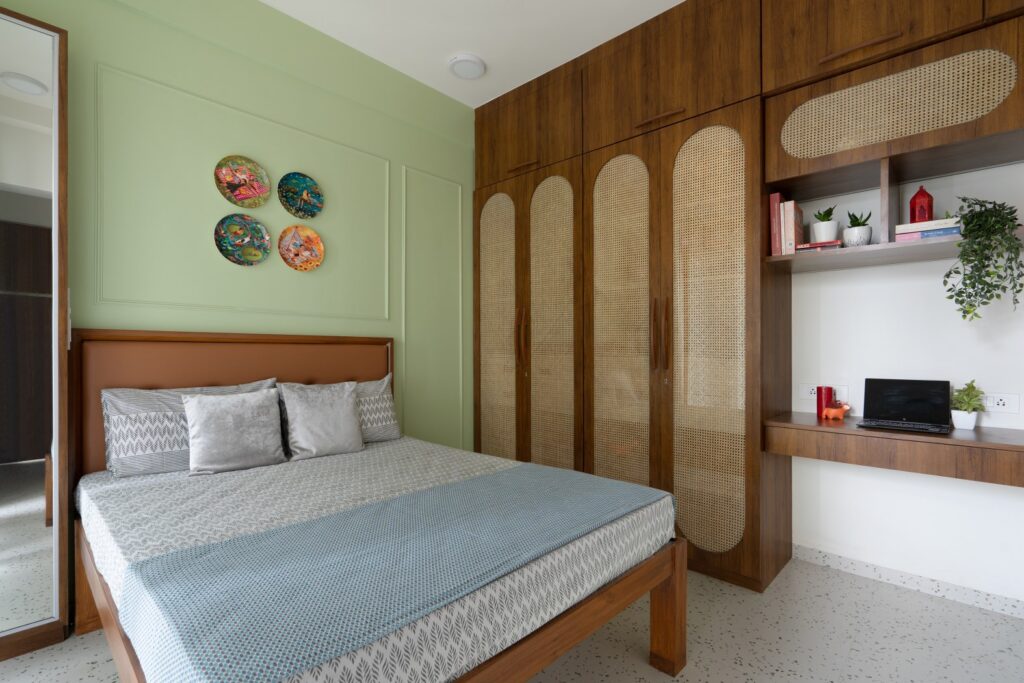 The Master Bedroom welcomes the warmth and soothes us with the simplicity of minimalistic art. Green is more than just an accent color. A combination of Cane and Wooden is adding to a different charm and enhances the wall in green.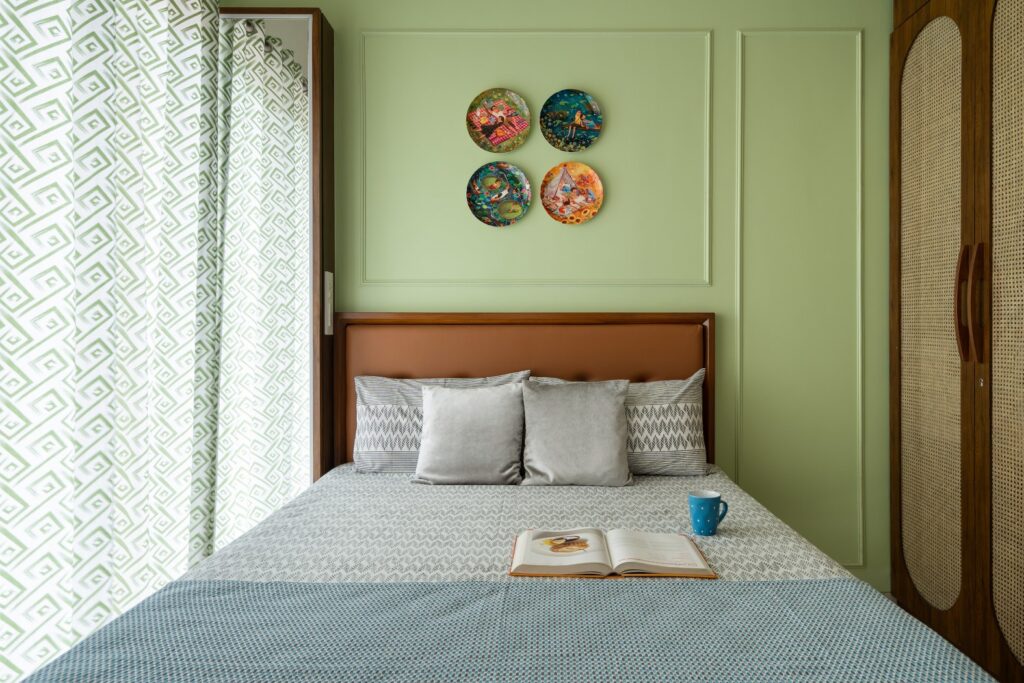 The terrace has all our love with such a huge space and the idea of having the daily routine of food in the natural space is above all comfort. Awning the area with wooden rafters with the metal grill gives the tinge of a traditional look.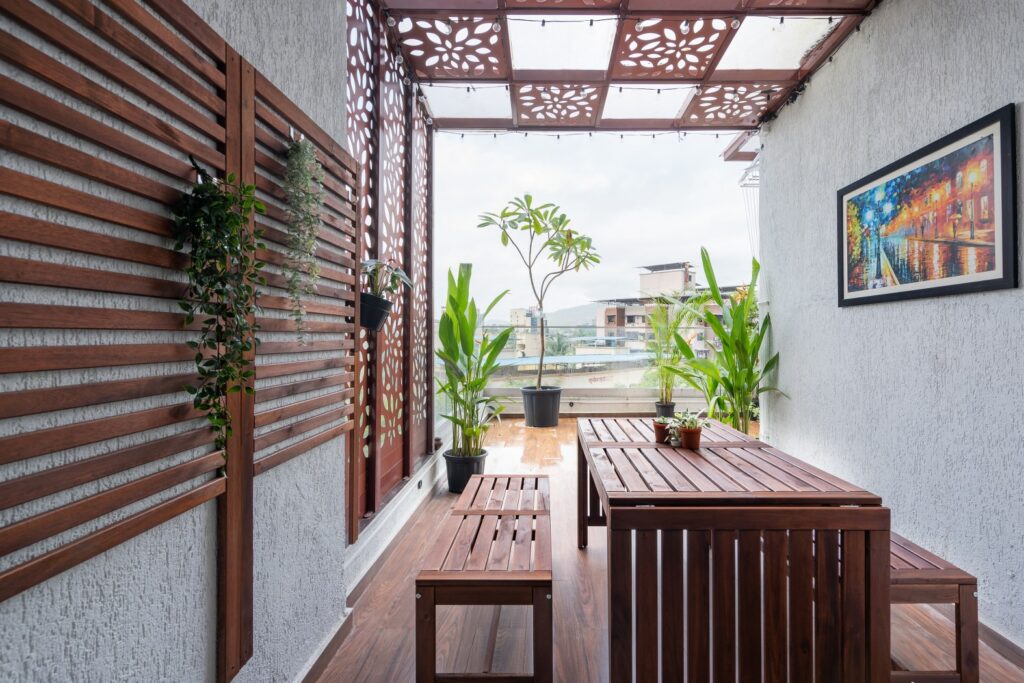 FACT FILE
Designed by:  Kreon Projects
Project Type:  Residential
Project Name: Goodwill
Location: Sanpada, Navi Mumbai.
Year Built: 2022
Duration of project: 3 Months
Project Size :  1040sq.ft.
Project Cost :  23,00,000/-
Principal Architect(s): Parag Supe
Team Design Credits (for Particular Project):  Nilofer Momin & Tushar Sawant
Photograph Courtesy: Bizou
Firm's Website Link: Kreon Projects
Firm's Instagram Link: Kreon Projects
Firm's Facebook Link: Kreon Projects
For Similar Project>> CLASSIC, PLAYFUL, AND CONTEMPORARY ARE IDEAL EXPRESSIONS OF THIS HOME IN VADODARA