Nestled in the lush green landscape of Dharampur, this 1500 sq. ft 3BHK Row house speaks all volumes of coziness. The idea was to offer a space using smart planning and aesthetic design. Speaking of personalities, we had 6 members of the family each pair coming from a different generation. To sum it up this house reflects who they are and where each of them comes from.
A Unique Blend Of Colors And Materials | The Cozy Atelier
Visit : The Cozy Atelier
Having a 290 sq.ft wide living room along with an open kitchen on the ground floor gave them the freedom of having a wider space and to experience the lavishness of having an open kitchen.
The living room is a restorative space for relaxing, recharging, and unwinding with the perfect spot of having their spiritual Guru- Shrimad Rajchandraji's idol that has stolen all our hearts and will always remain as the heart of the house.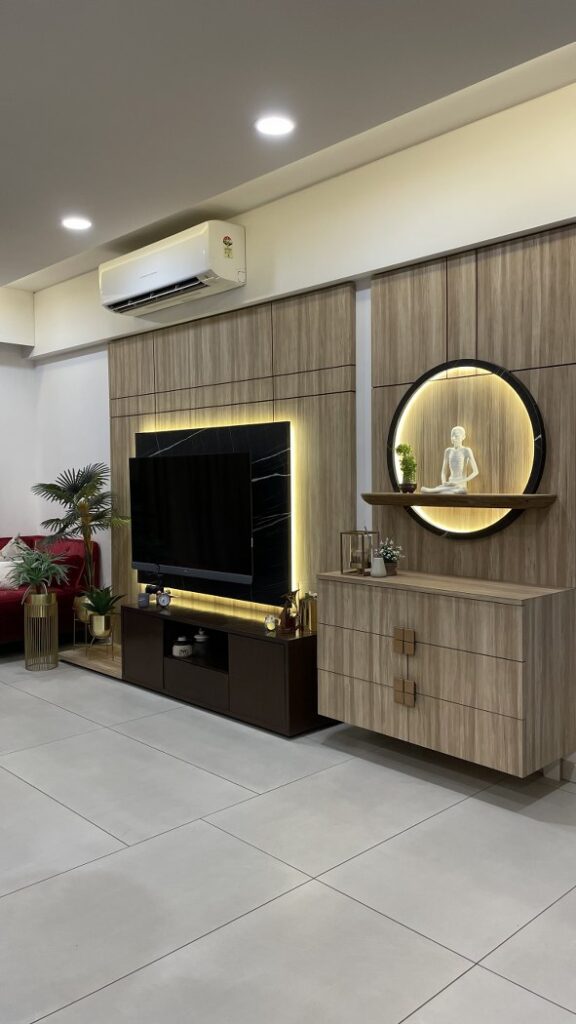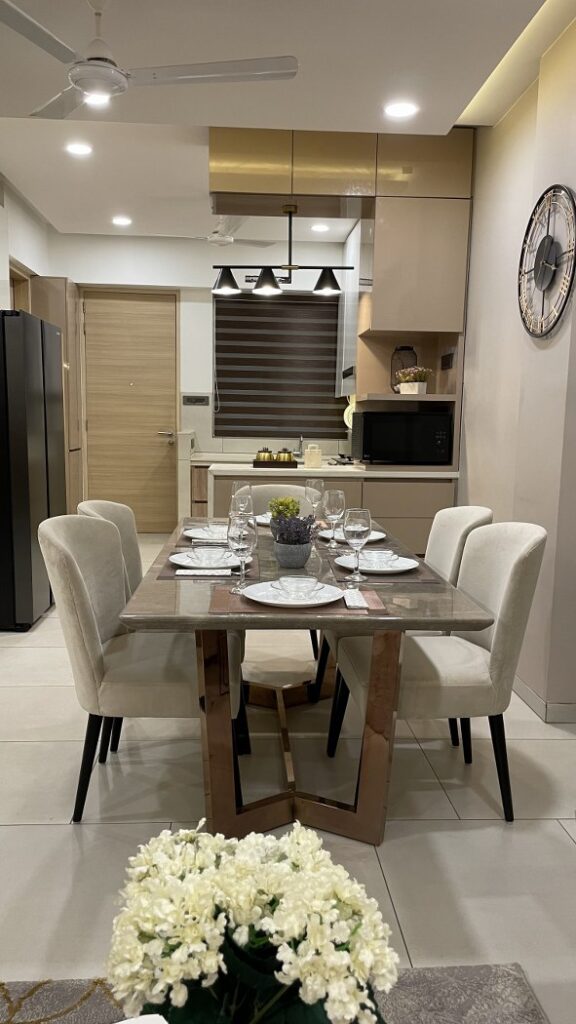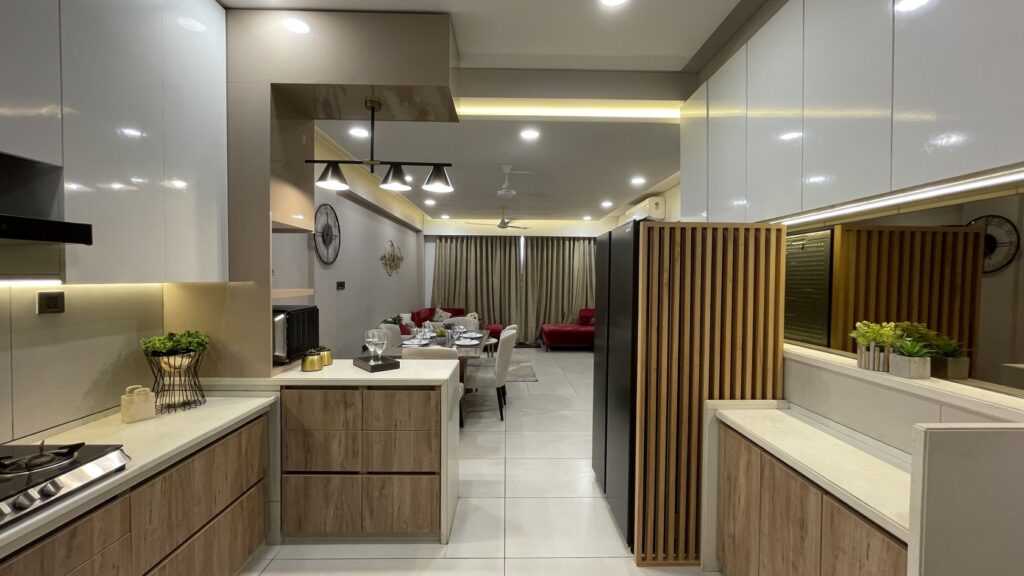 This also houses a parents' bedroom on the ground floor that is full of simplicity and aesthetics. With such a long bare wall we decided to give them ample storage through a line of wardrobes with an enveloped tv unit.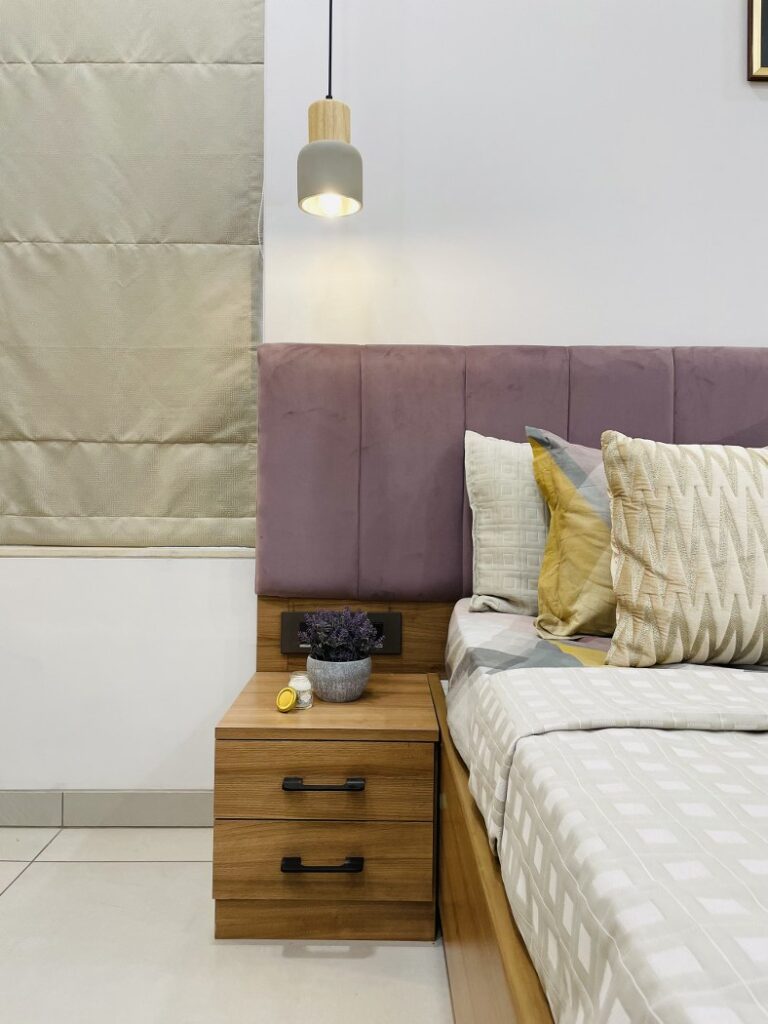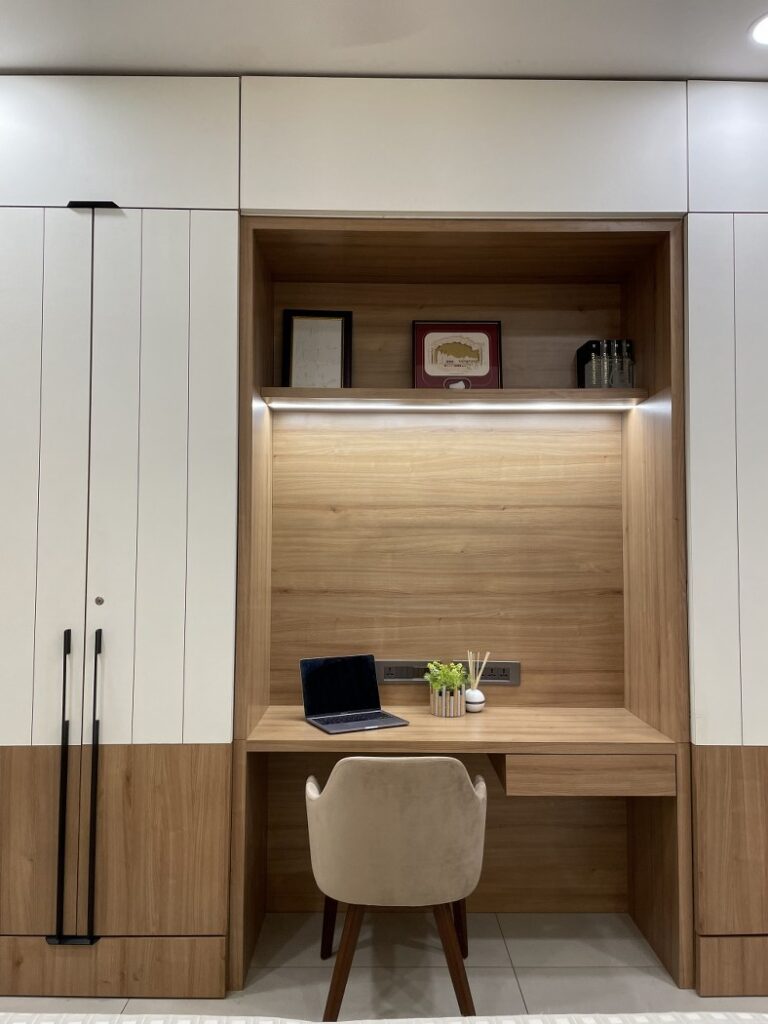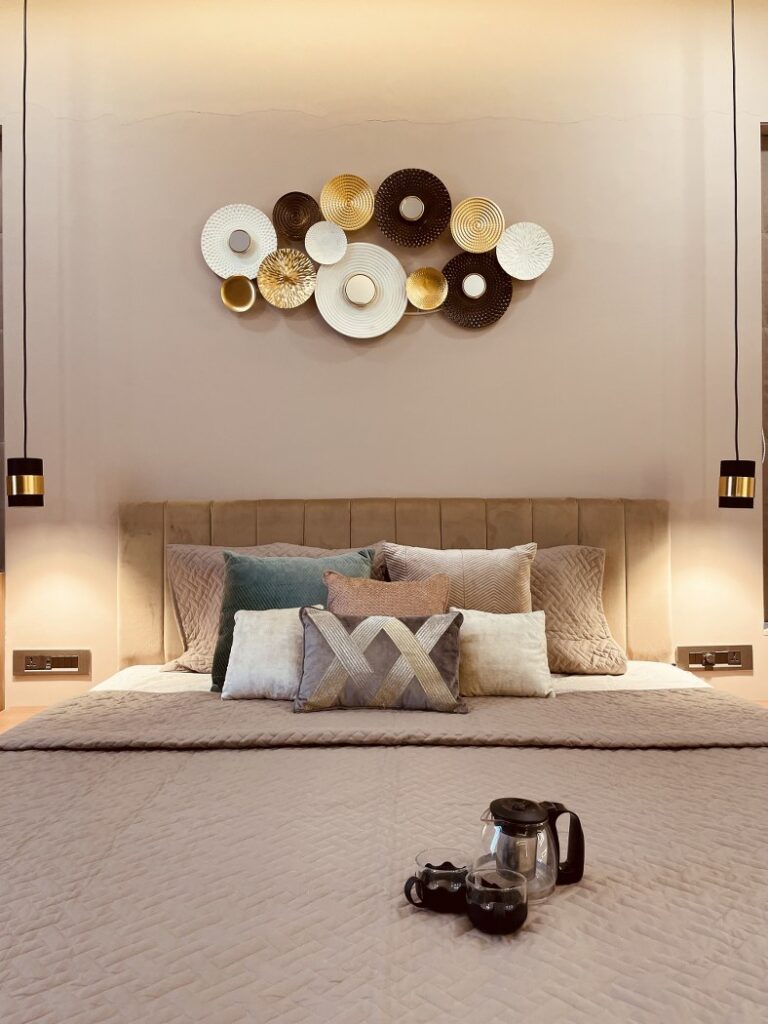 Going onto the 1st floor is the Master Bedroom that completely reflects the life that the clients aspired with a touch of their unique personality speaking all volumes cozy. The warmth that the room offers is because of A Unique Blend Of Colors And Materials.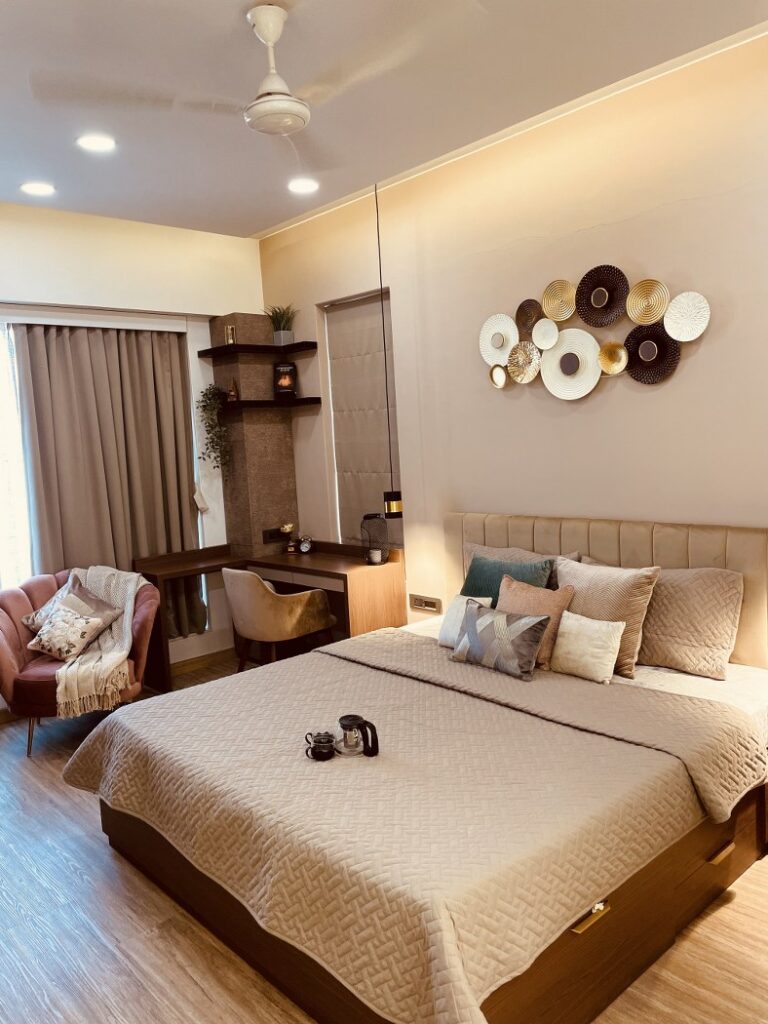 Right next to it is the 'summer room' as they call it which is the kid's bedroom that has a beautiful amalgamation of tones of teal with grey and wine. With the siblings on board, we had to ensure that both enjoyed their own personal space in the room and we managed to give that.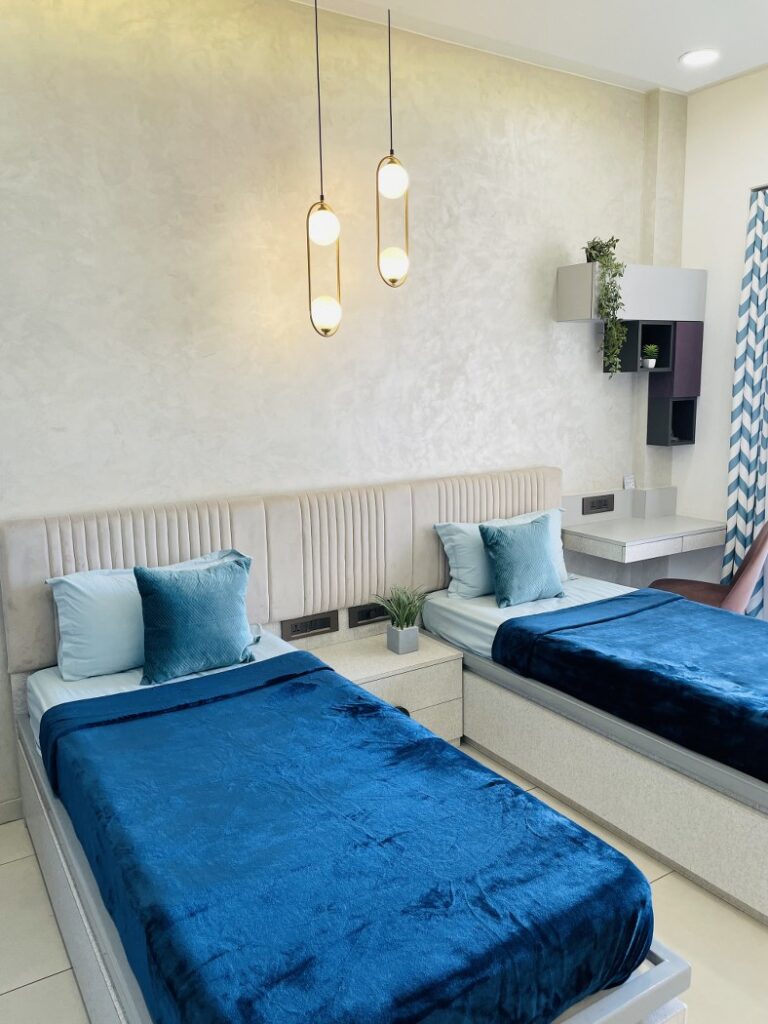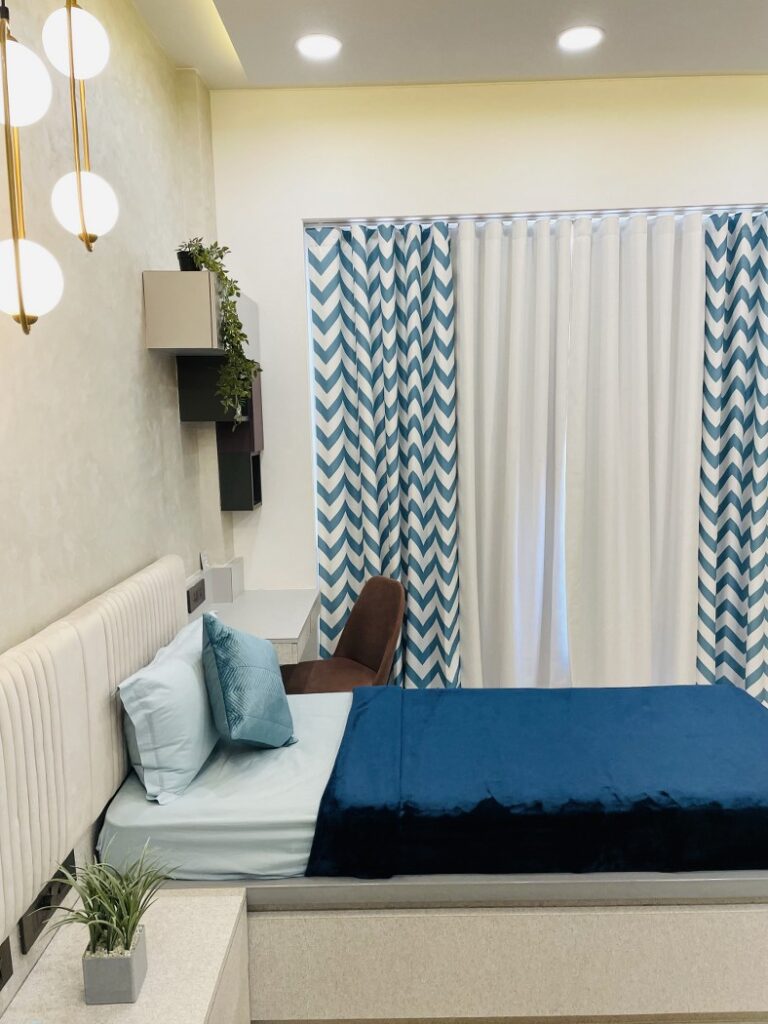 FACT FILE
Designed by: The Cozy Atelier
Project Type: Residential
Project Name: Rupani Row House
Location: Dharampur, Gujarat
Year Built: 2021
Duration of project: 4.5 months
Plot Area: 2000 sqft
Built up: 1750 sqft
Project Size: 1500 sqft
Principal Designer : Namita Patvi
Firm's Instagram Link: The Cozy Atelier
For Similar Project>> Timeless Residence With The Play Of Lights And Colours Amidst The Bustling Neighbourhood Of Bhopal.