A Home With Monolithic Interior Yet Delicate In Its Articulation| SML Architects
Within a milieu where the interior design of a home often implies a surfeit of surface finishing's an embellishment, the Birch Ply House takes a conscious step to form an abode of calm and restraint through an extreme paring down of the palette to a few basic materials.
Designer: SML Architects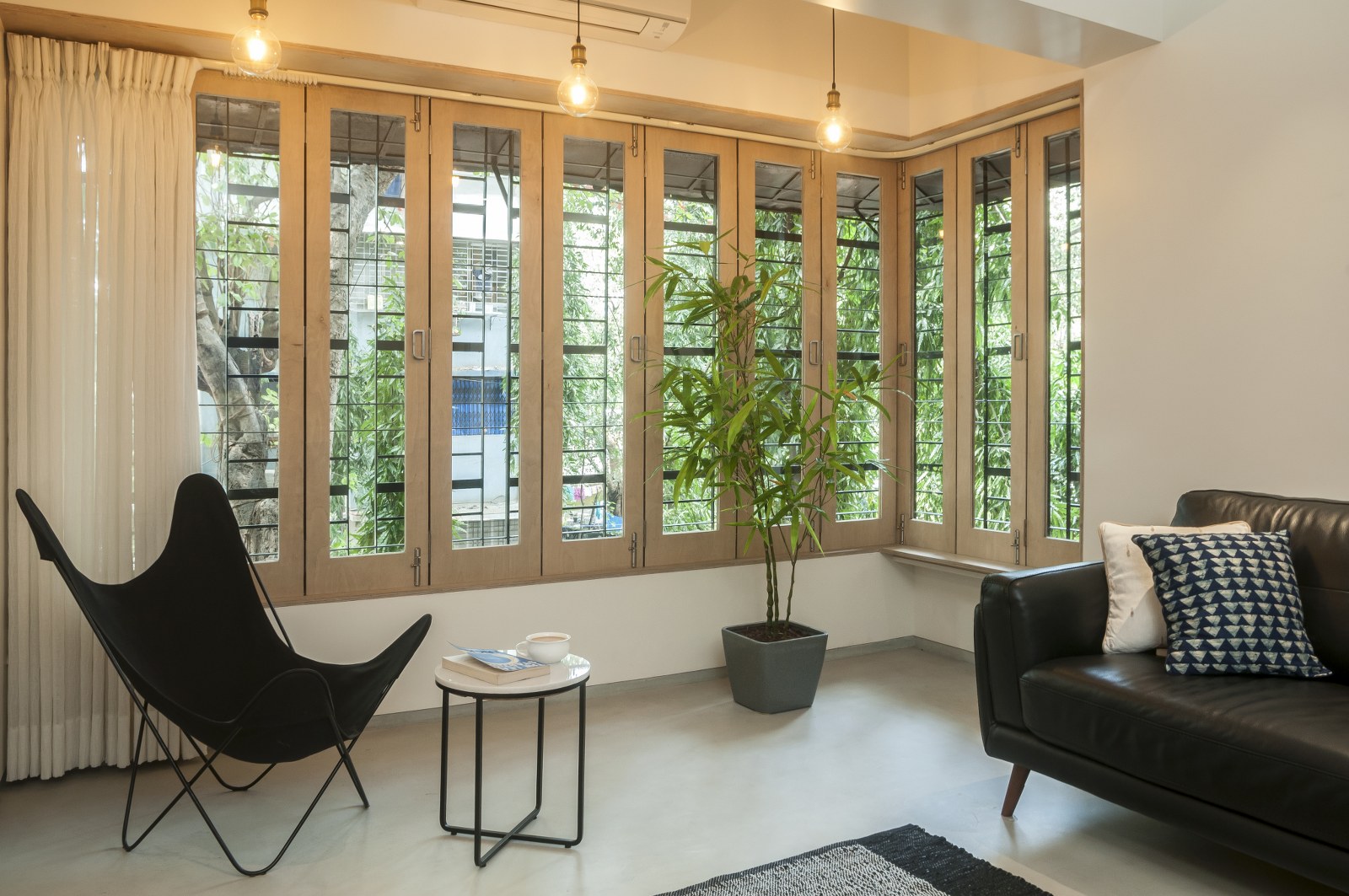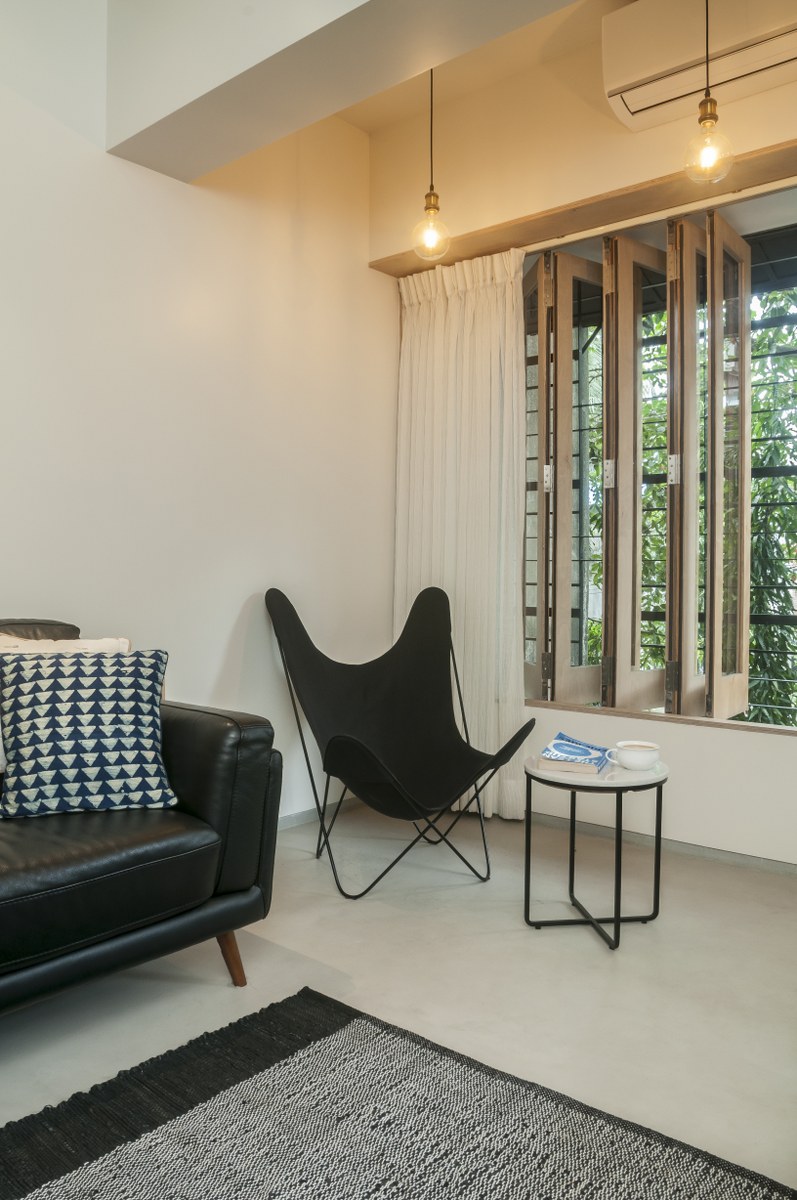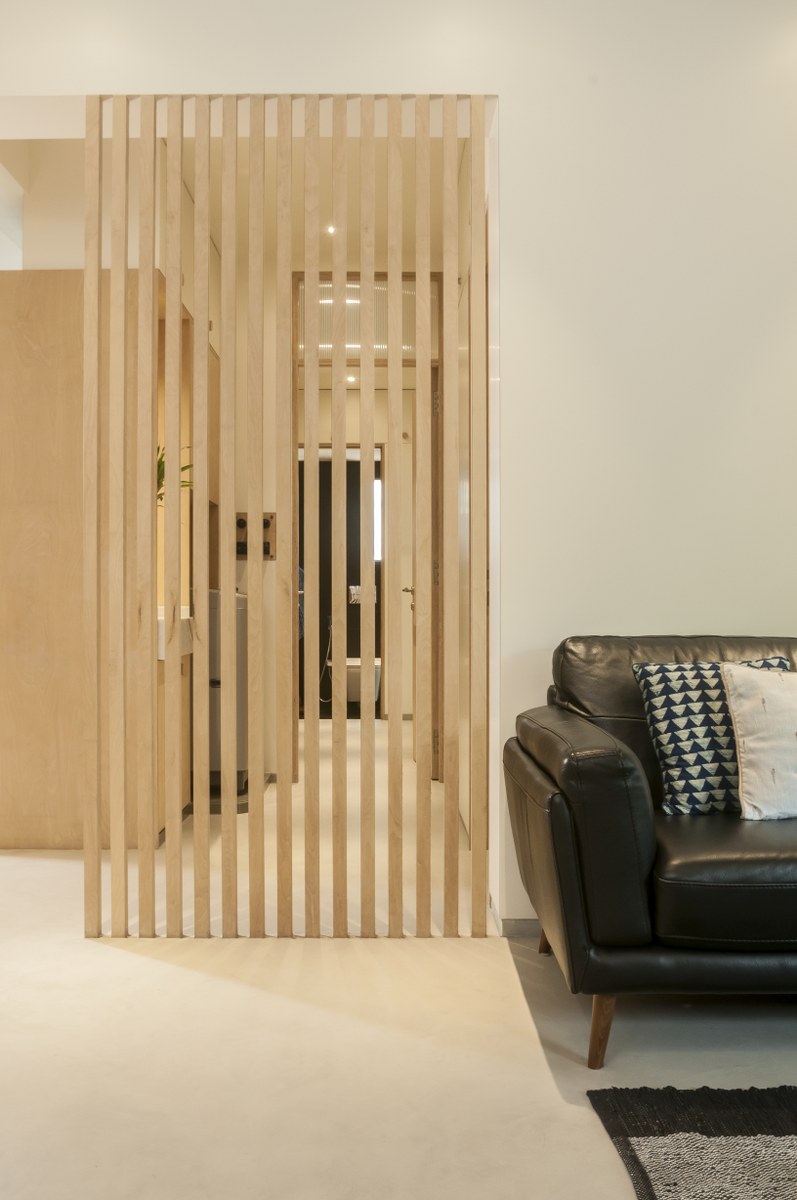 The first is Birch Plywood that in its raw, exposed form is used in various capacities from door and window shutters to jambs and handles, from fixed furniture elements, partitions and storage units to screens, tabletops, drawers, and beds. With edges left raw and exposed, with a sealing coat of clear matte oil, the plywood creates a sense of a warm yet spare home monolithic information yet delicate in its articulation.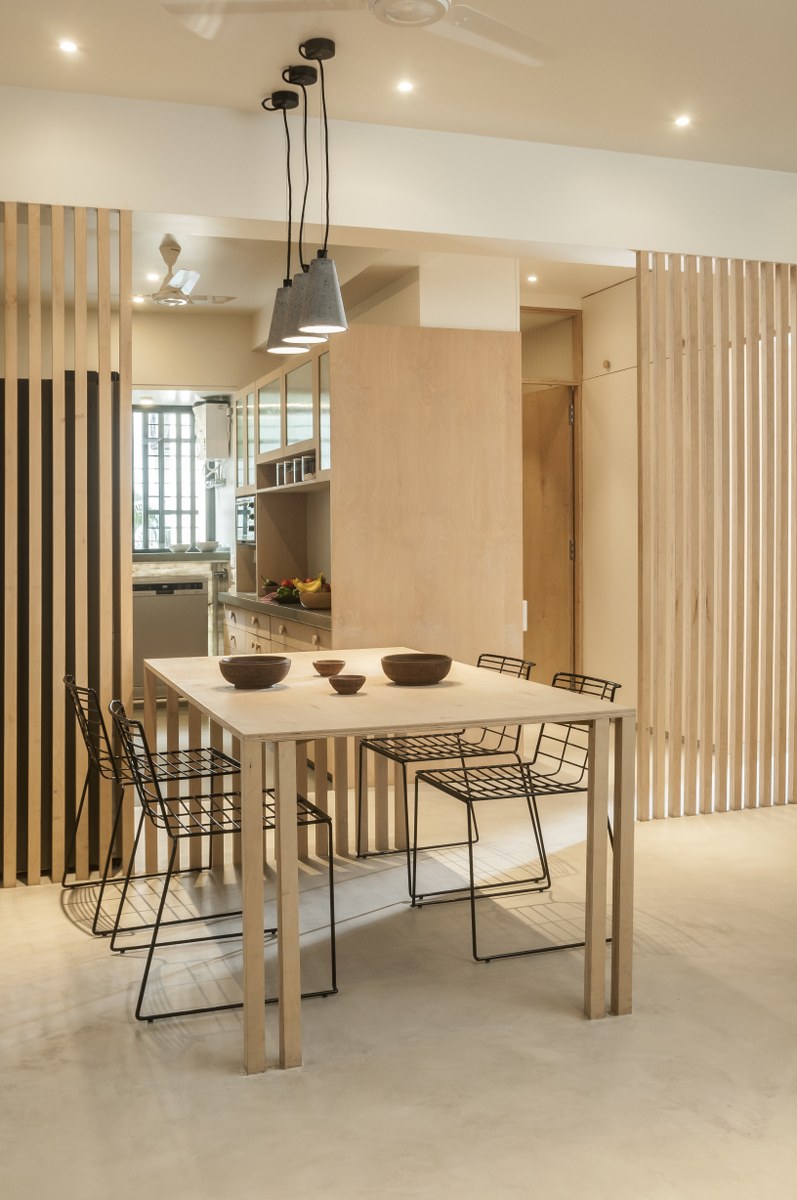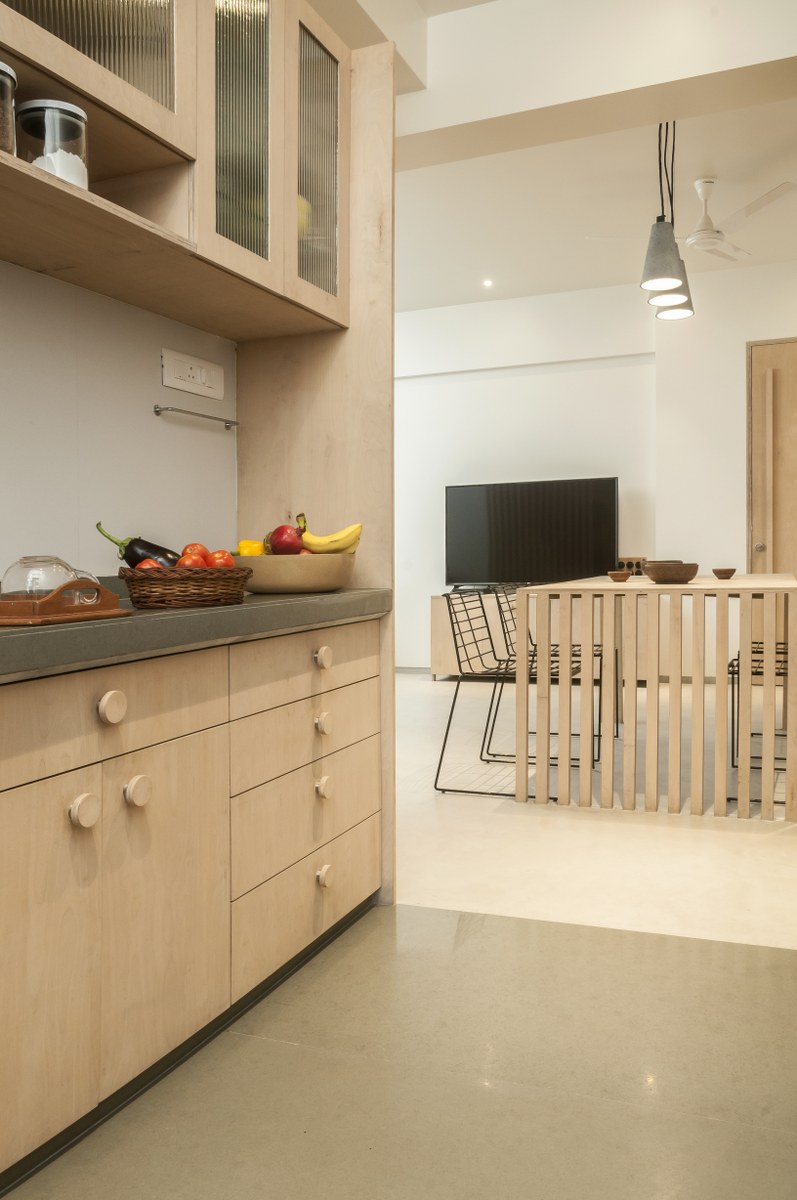 The sense of seamlessness continues with the other major material element – the concrete floor that unifies the apartment and forms the second part of the material backdrop against which the lives of inhabitants of the home would play out against.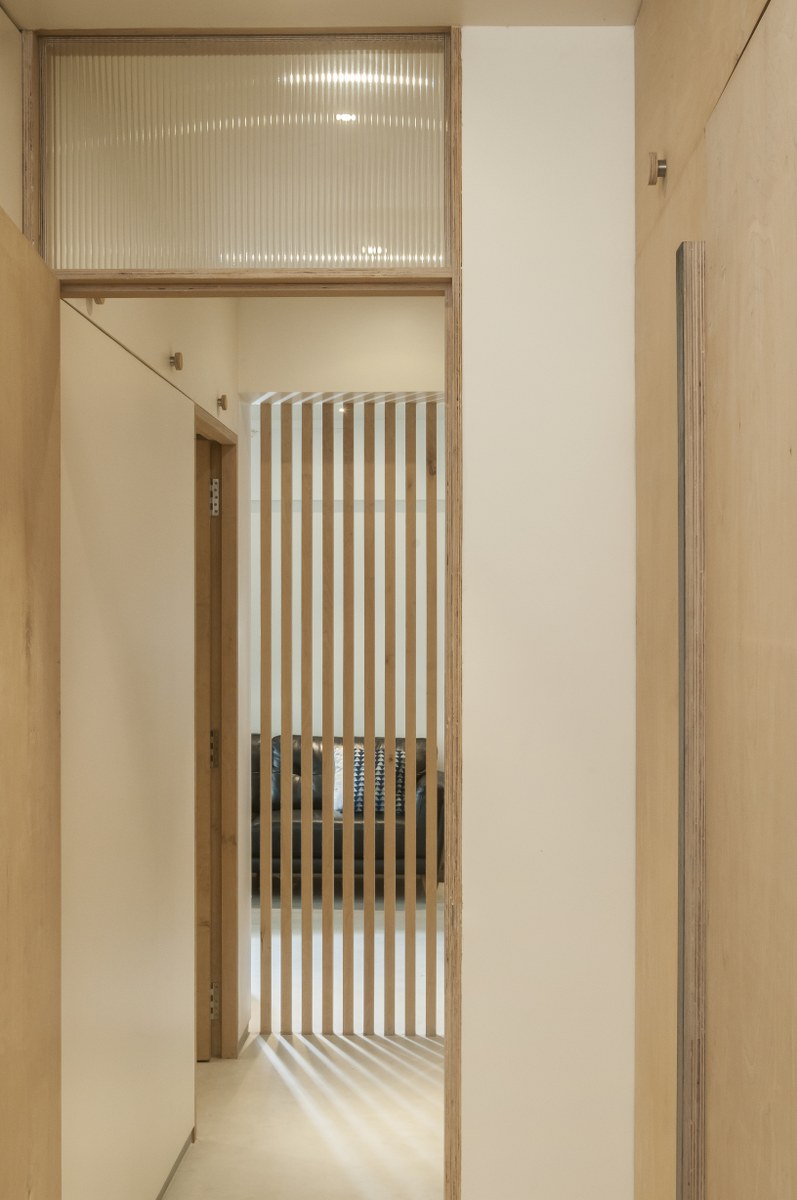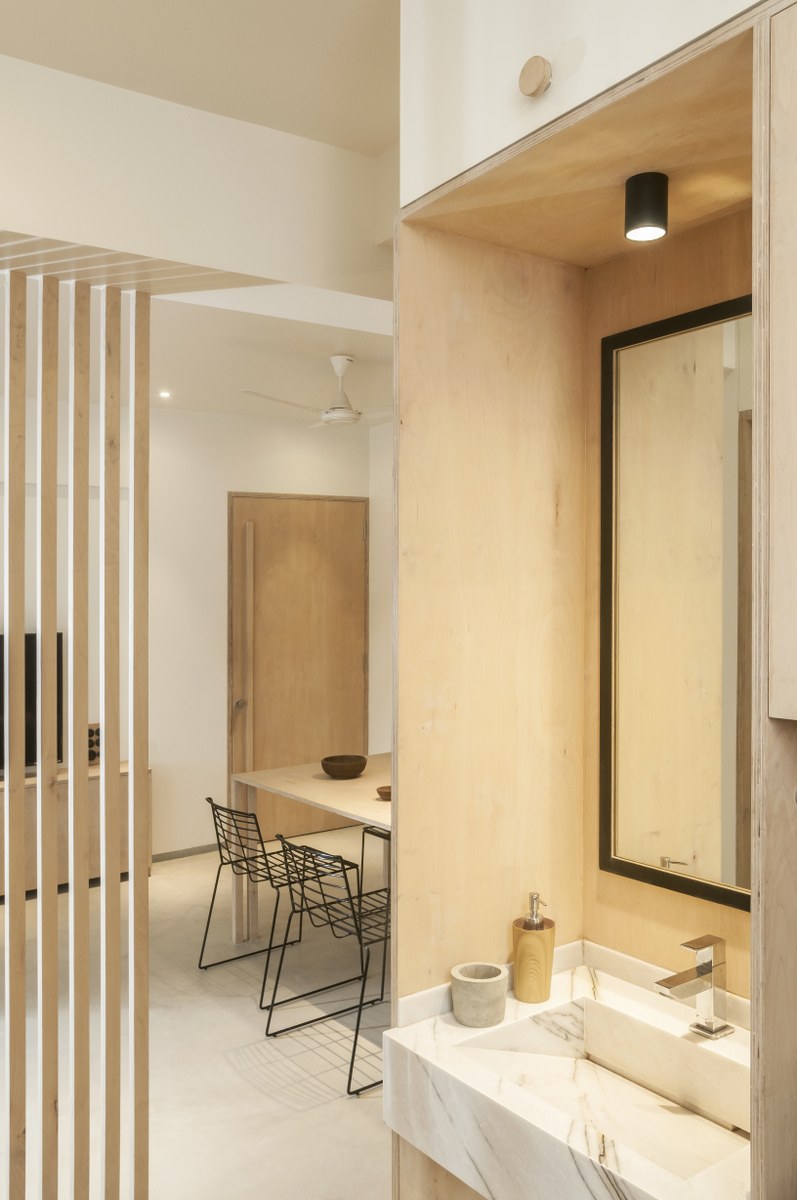 The configuration of the house was freed from the rigid tyranny of the heavy masonry walls that existed earlier and spaces slid around to enable greater utility as well as a sense of expanded space. Other elements such as hanging light fixtures in concrete, the specially sourced vintage toggle light switches and the monolithic marble washbasins work with the overall sense of a home and add little moments of an incident that stand out against the monolithic material palette and enrich its experience.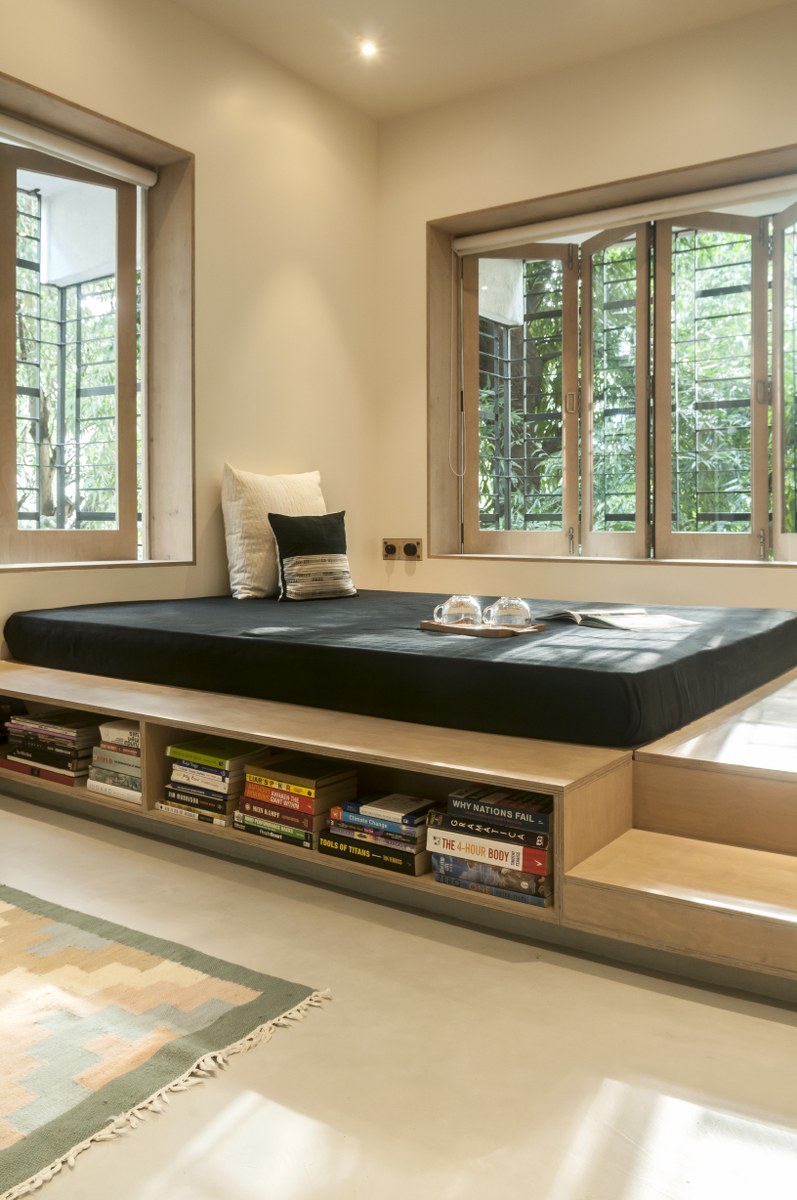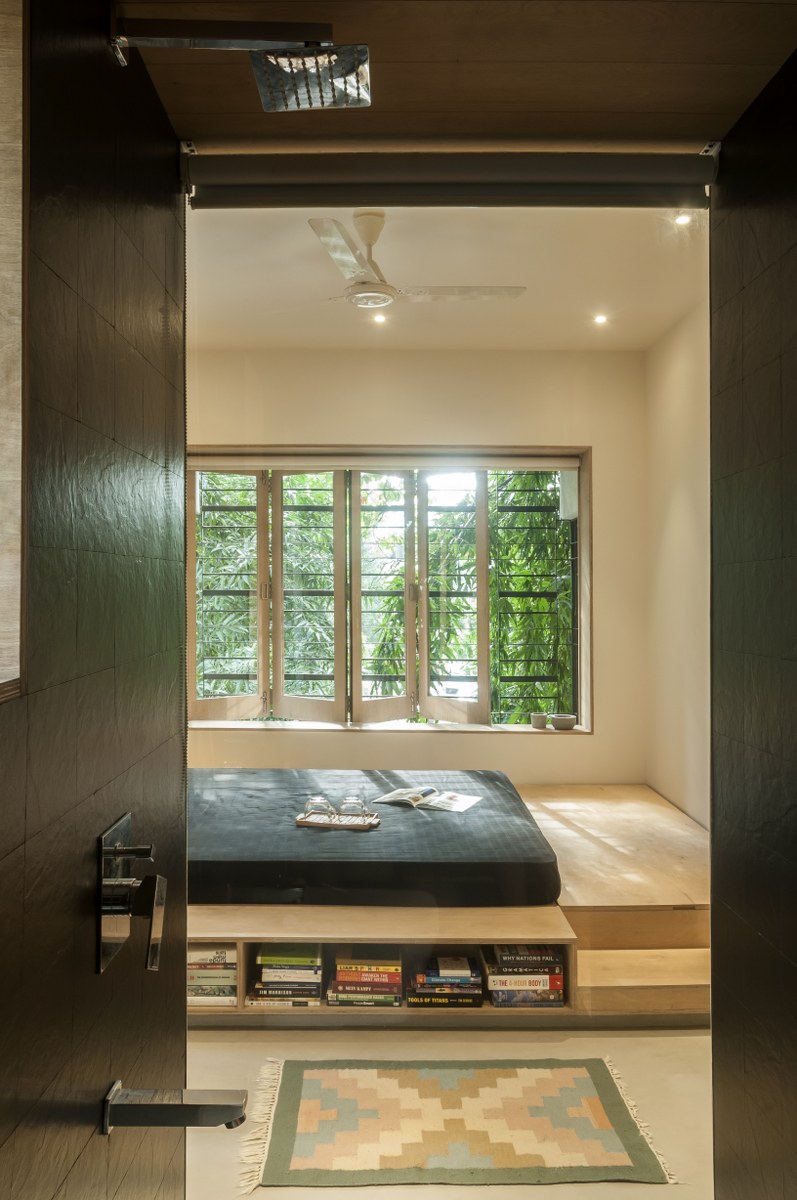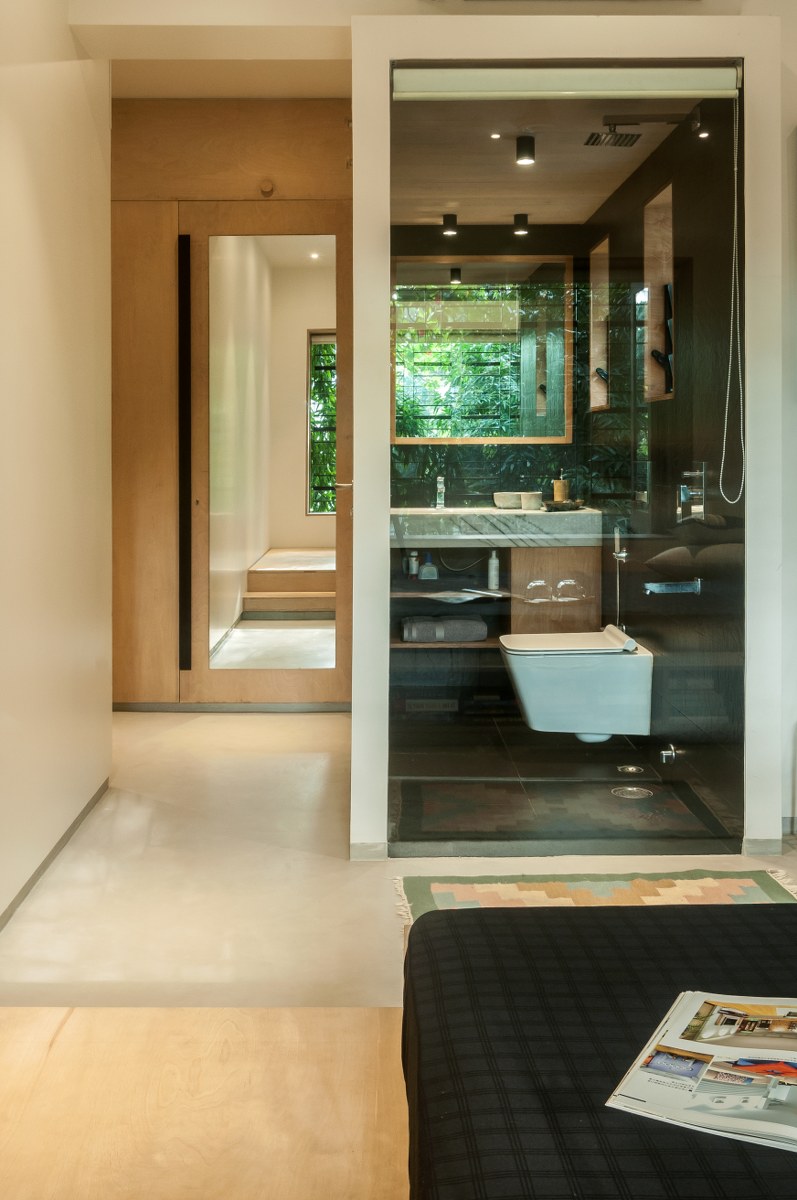 The Birch Ply Home is a gentle counterpoint to normative trends of residential interior design and is a humble attempt to craft a home with a great sense of rootedness and timeless appeal from a material palette that is simple and limited with a studious avoidance of all forms of artifice.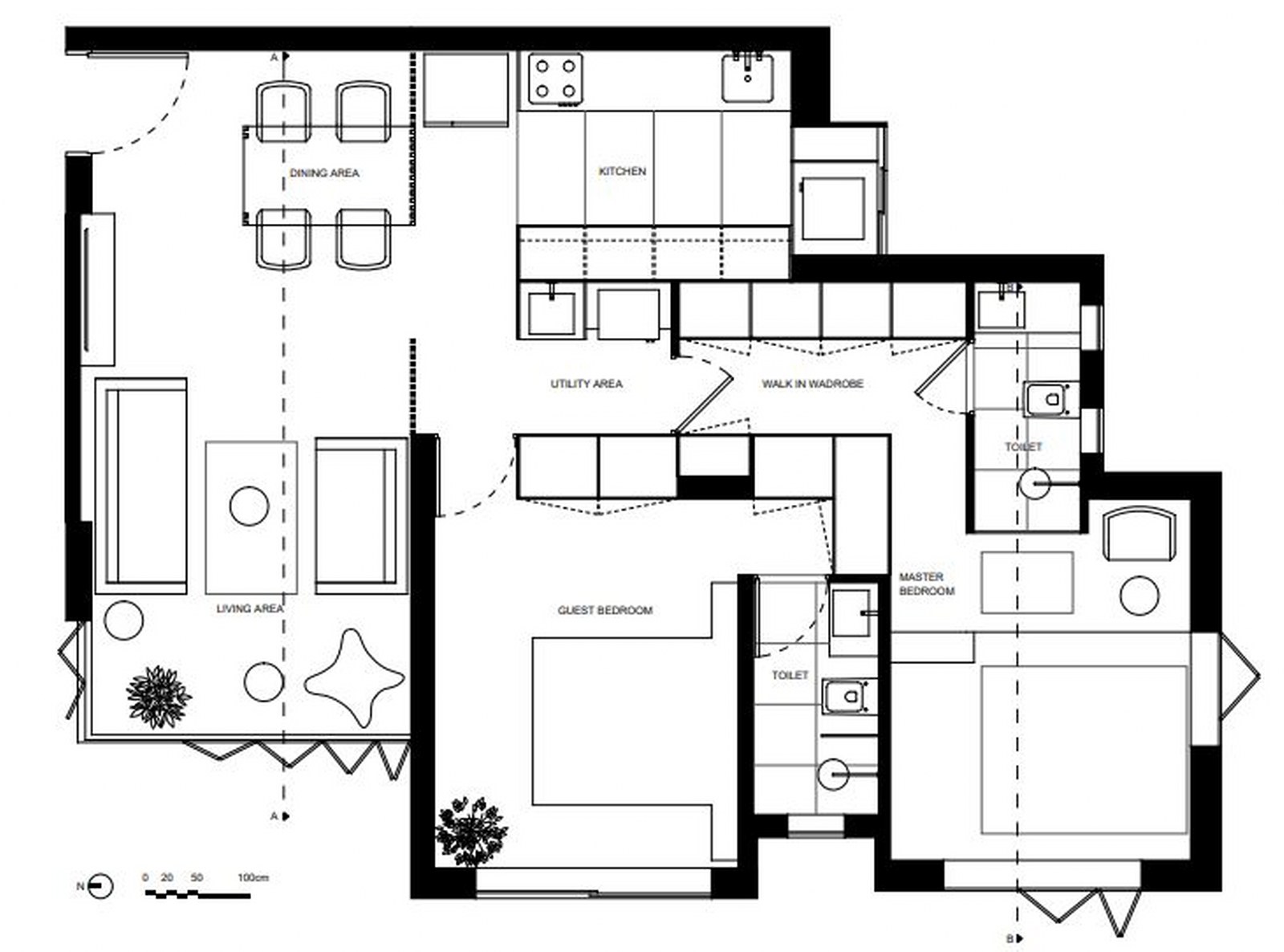 FACT FILE:
Firm: SML Architects
Name of Project: Birch ply house
Area: 780 Sqft
Location: Mumbai
Photographer: Sameer Tawde