A 3BHK bungalow interior design with a modern style and traditional elements by the "Sunrise Group". Starting from entrance, we get parking space here. Entrance door is designed using combination of rattan cane mesh and transparent glass which blocks inside vision from outside as well as gives partial view of outside from inner foyer.
3BHK Bungalow Interior Design With A Modern Style And Traditional Elements | SUNRISE GROUP
Visit : SUNRISE GROUP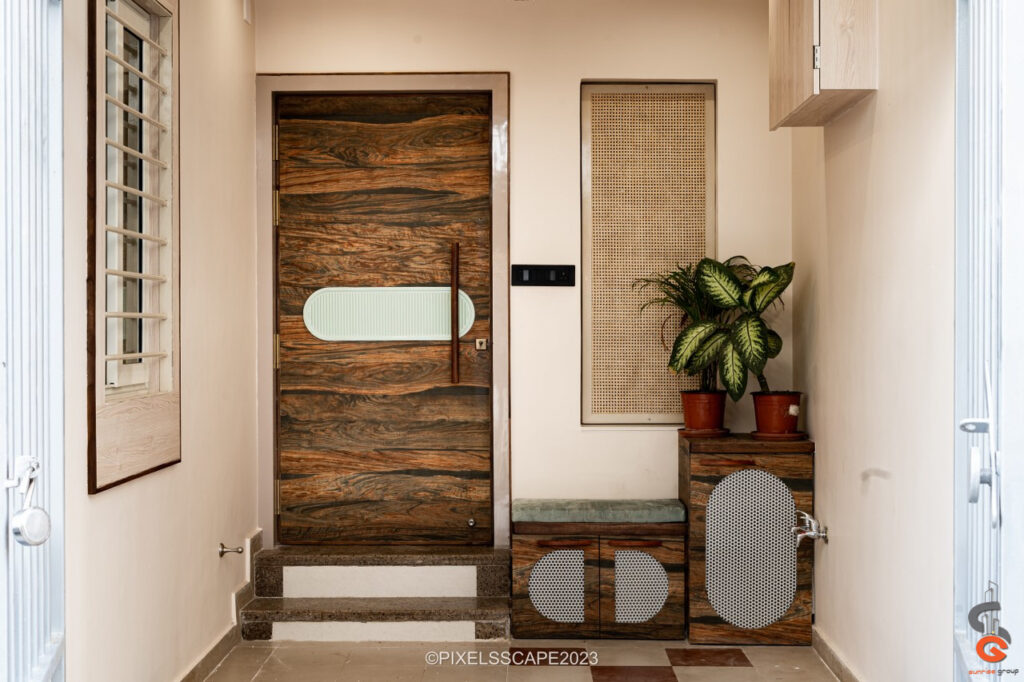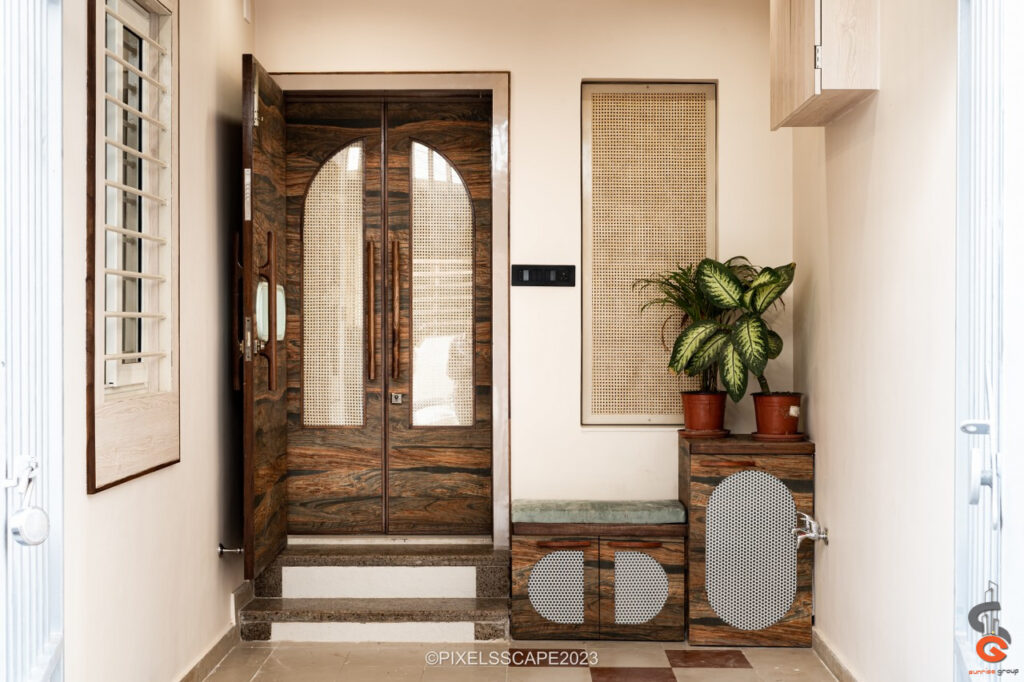 Our client had a special requirement to divide stairs, sitting room and kitchen in such a way that all three spaces looks like a separate space, so the TV unit is placed in such a way that sitting room and staircase gets a partition and even creates additional foyer space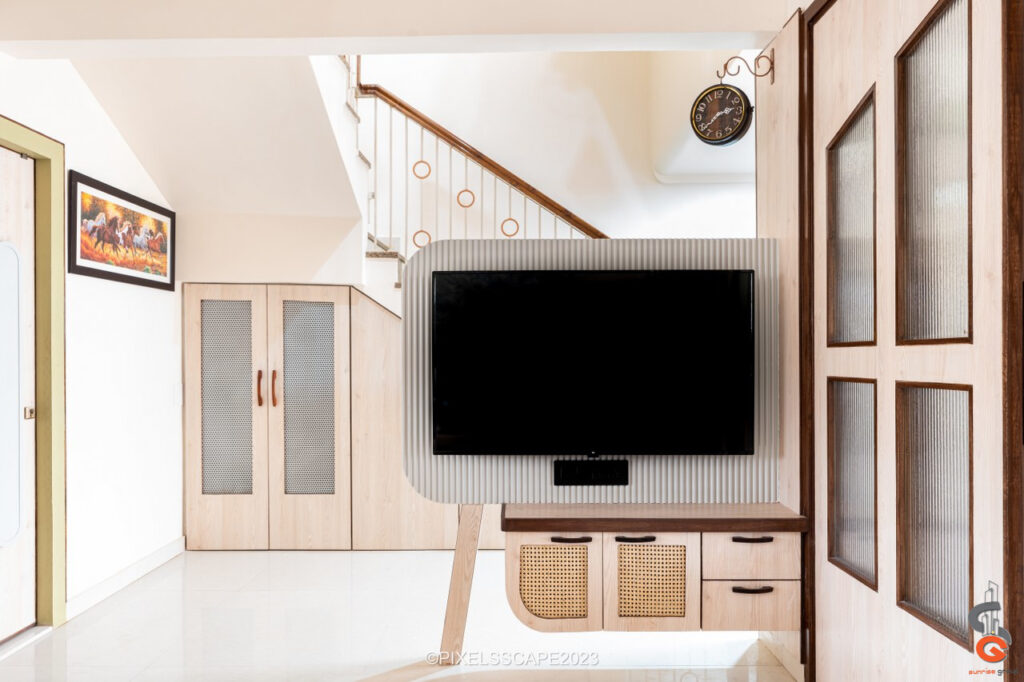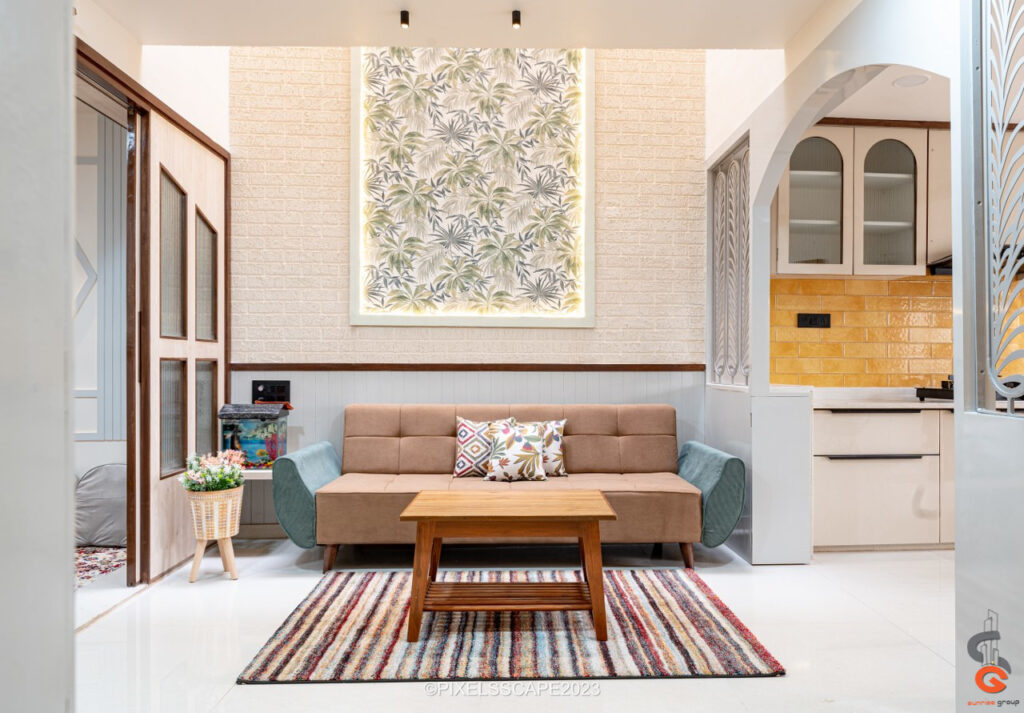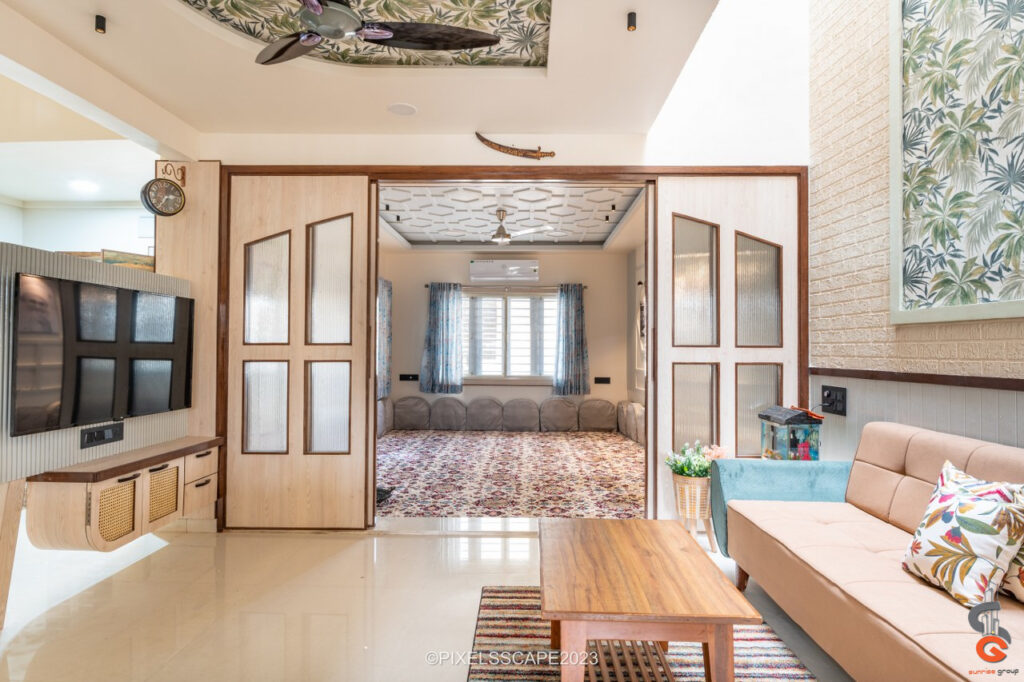 Open to sky wall throughout to the terrace in tv room is designed with combination of rustic paint (bricks design) with floral wallpaper which has frames made in gypsum sheet, this walls also opens in front of staircase foyer of first floor from where full length of wallpaper design can be seen, to make it more attractive flower pots are created on staircase rail.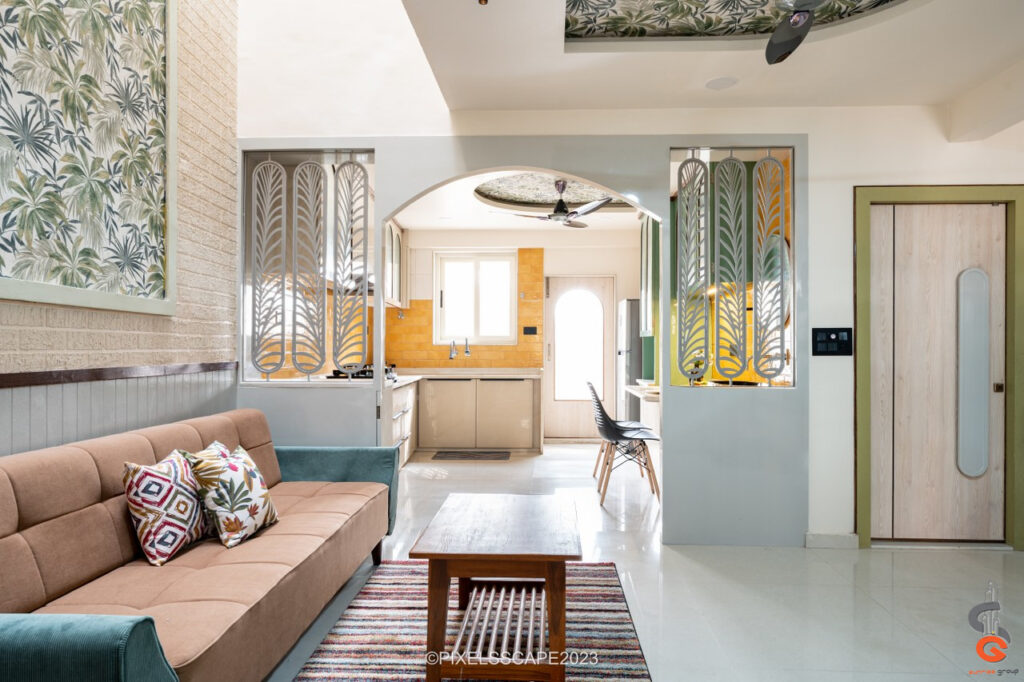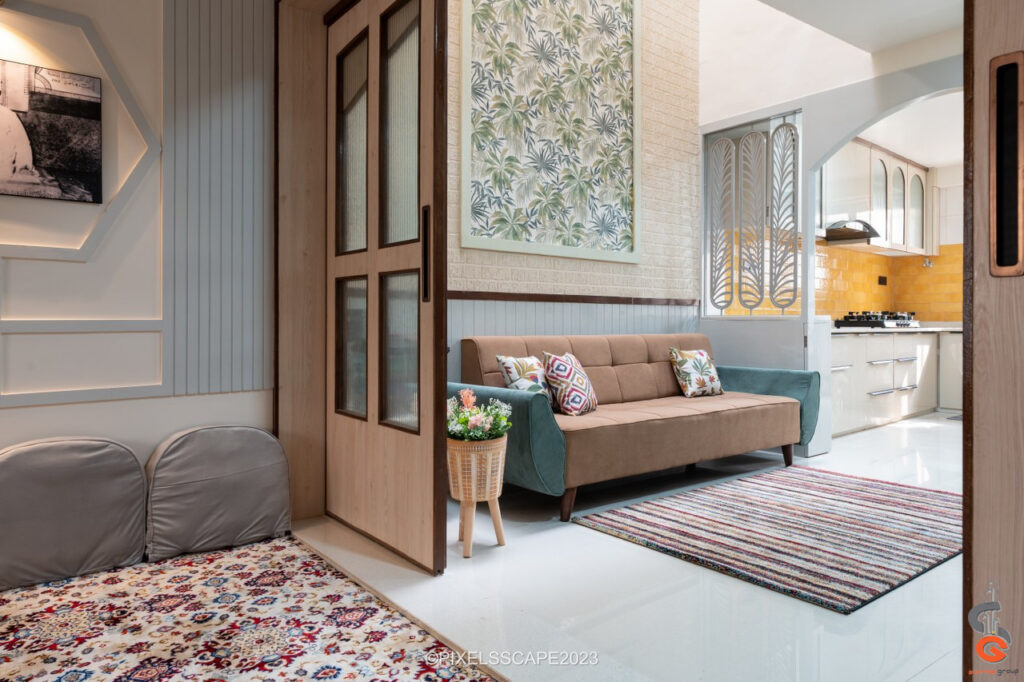 The very first room of the bungalow just besides kitchen is the connecting space for all the rooms Floral wallpaper on wall of open to sky throughout to terrace just make you stare at it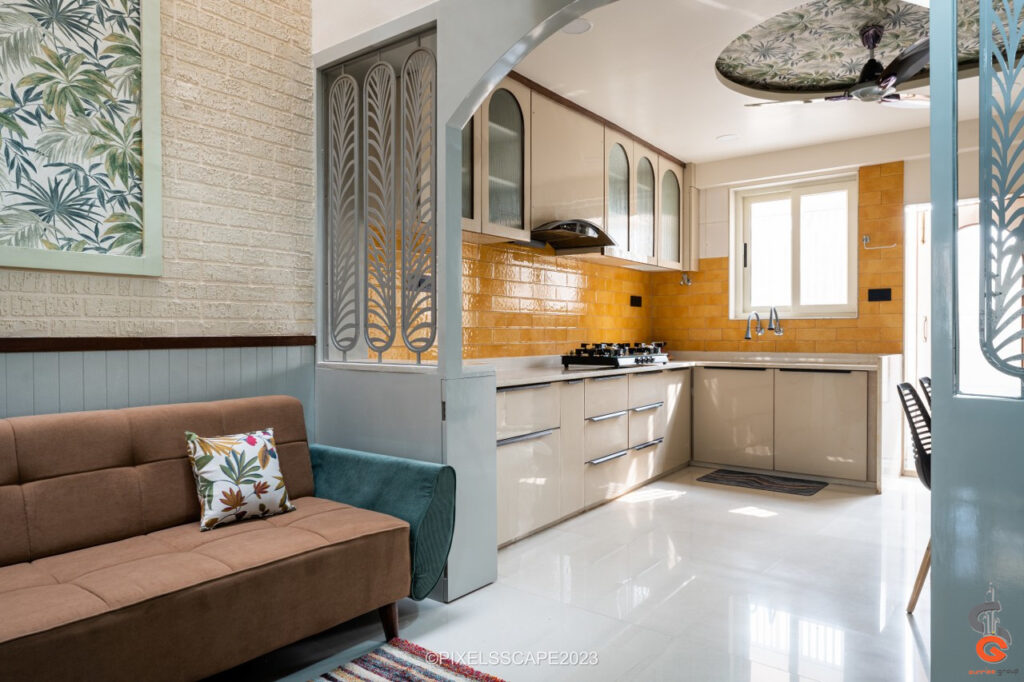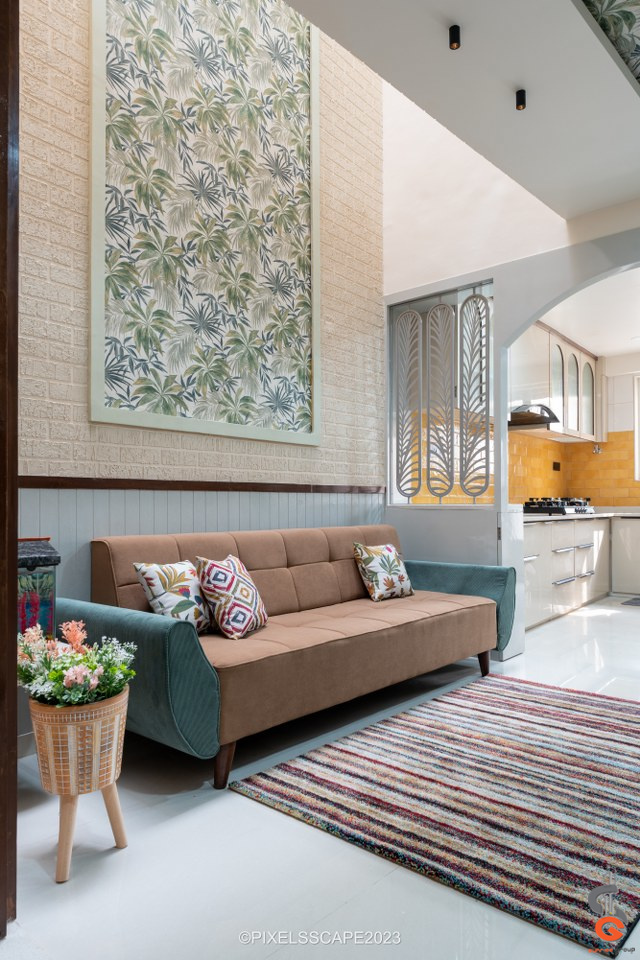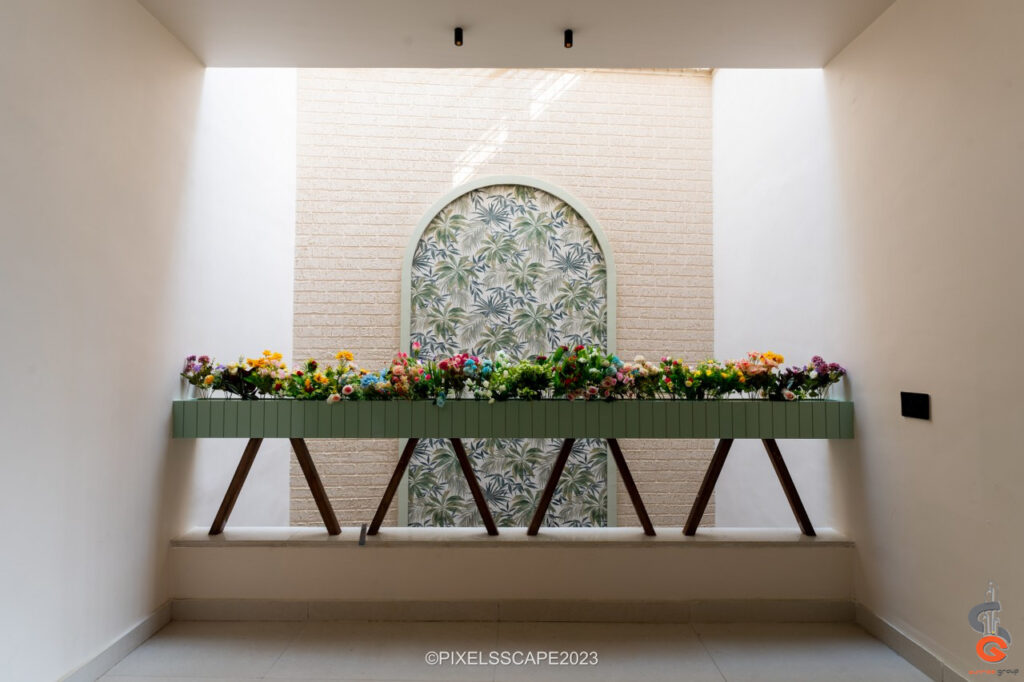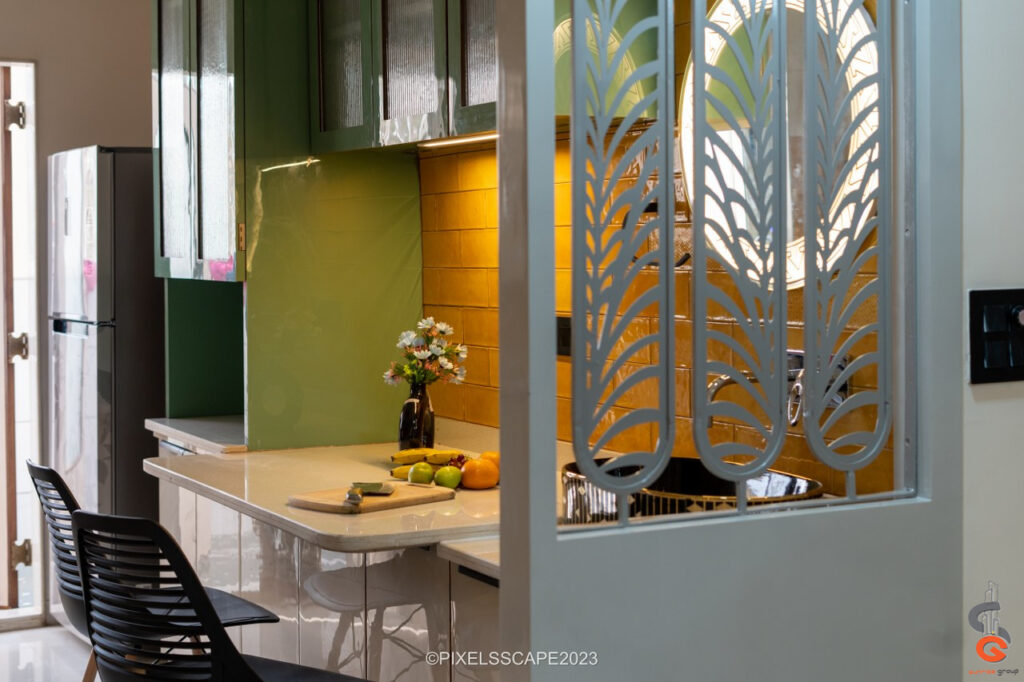 The kitchen has the heart of the whole space MS CNC cut design are placed on both the sides of entrance which gives sense of partition where left part gives partition to kitchen platform from outside sitting, right side gives separate space to hand wash basin area.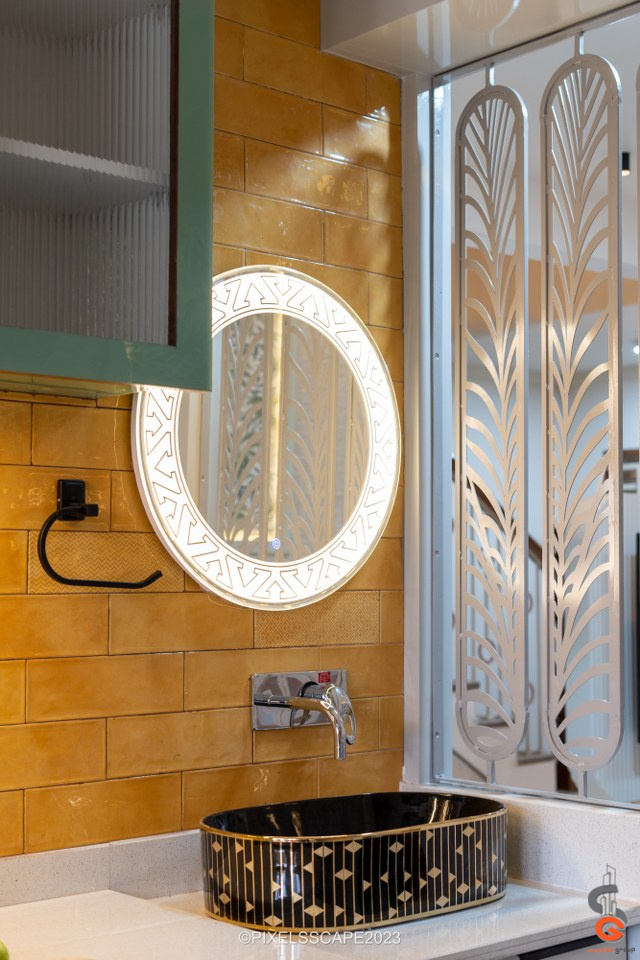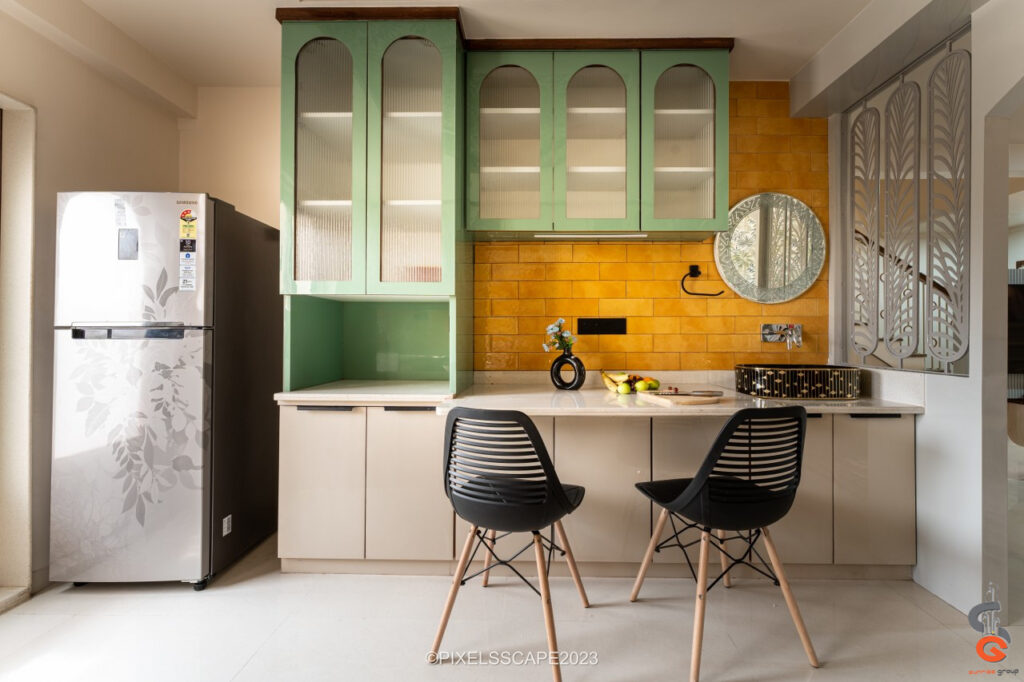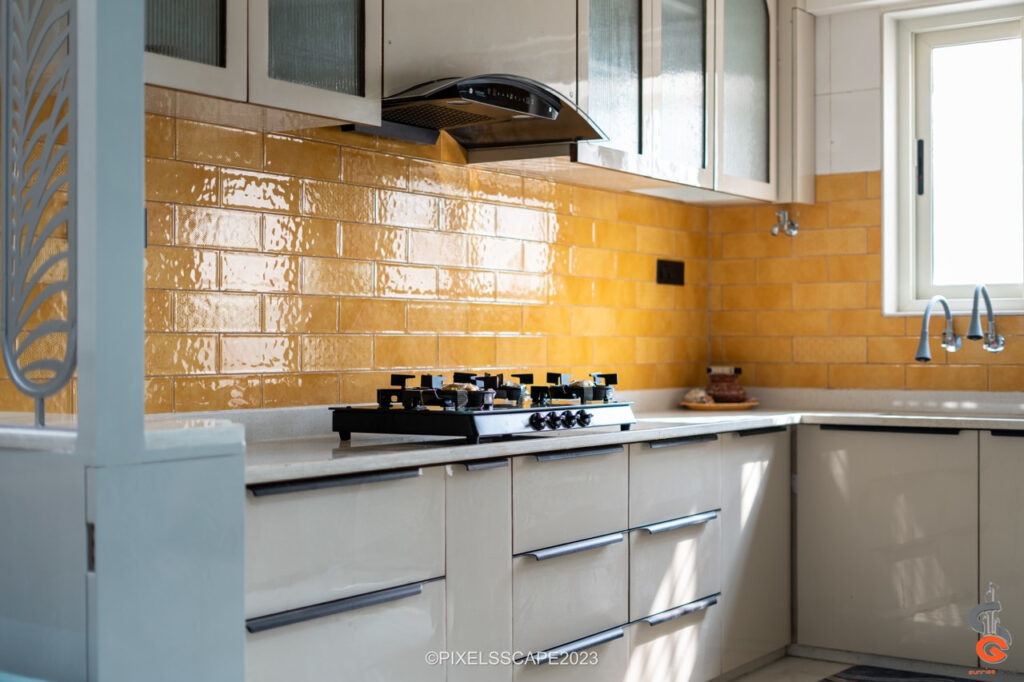 Yellow subway tiles with light coloured laminates makes your eye stay to look at it again and again Fluted glasses in kitchen cupboards are cherry on top.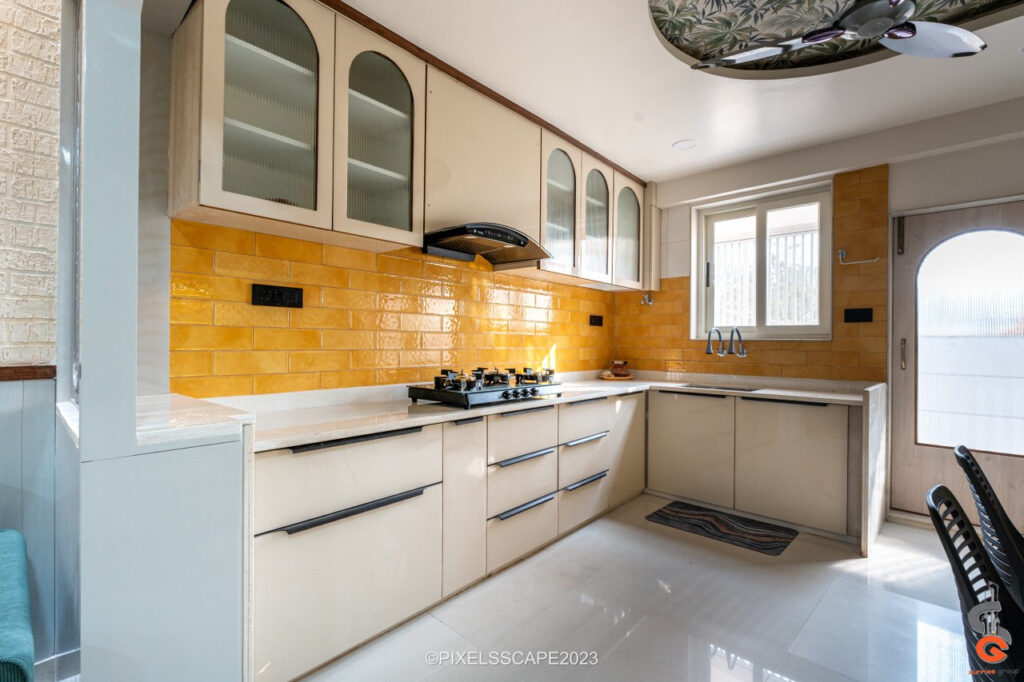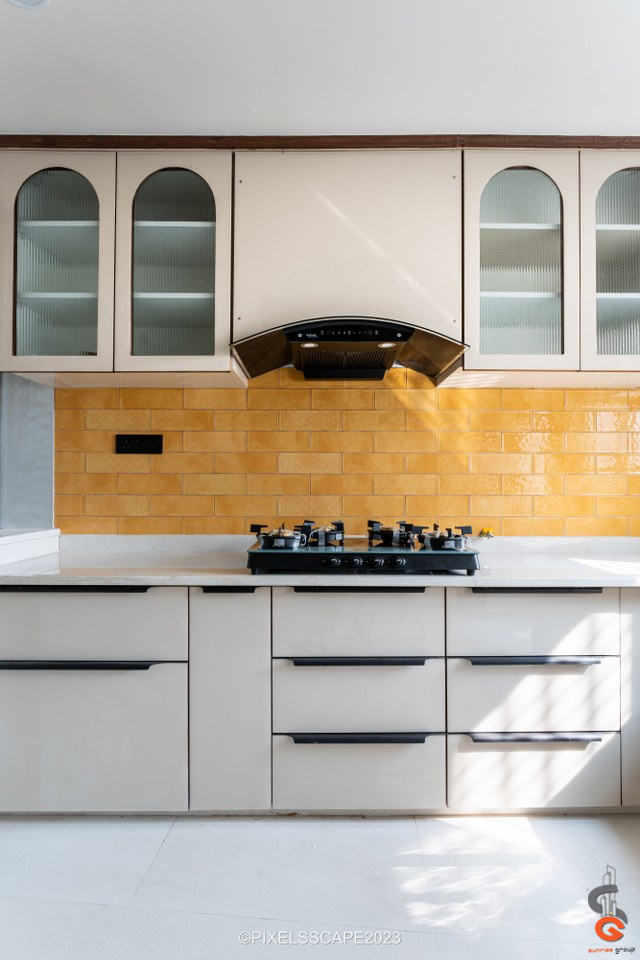 Sitting area is designed in typical traditional way for dawoodi bohra community In this area floors are having irani galicha with pillows arranged on walls.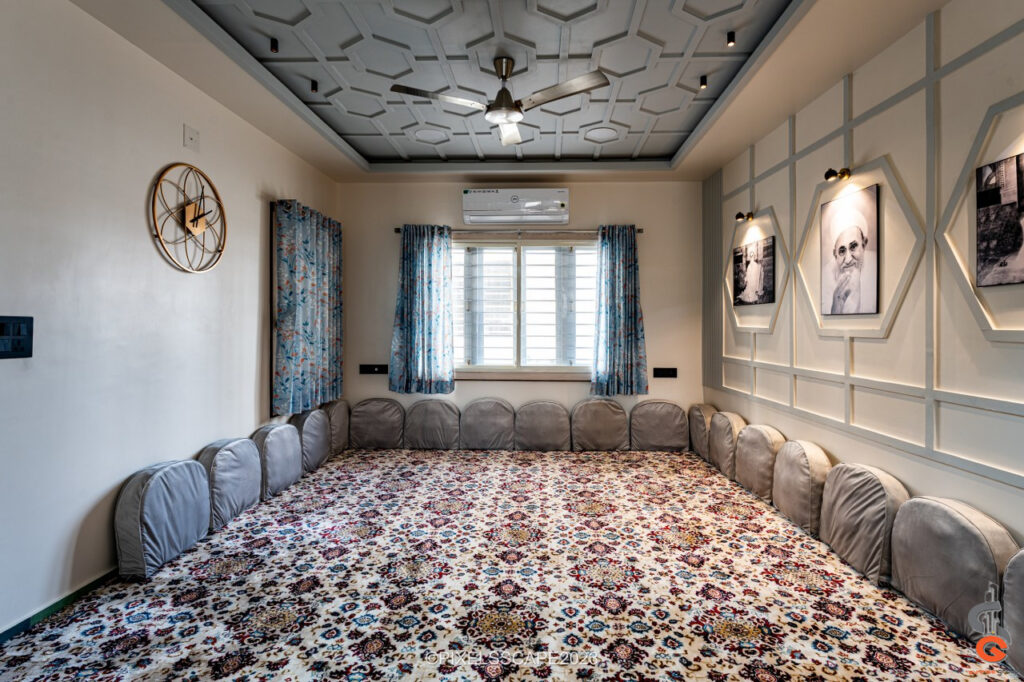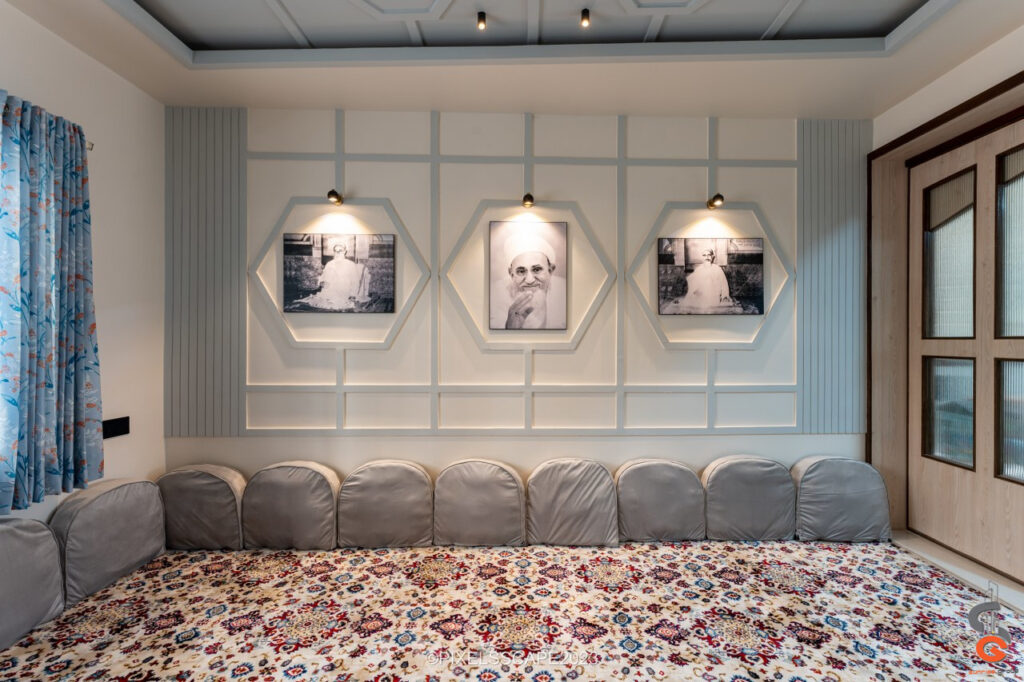 Religious leader photos are placed on walls with gypsum sheets' hexagon designs around it matching with ceiling design.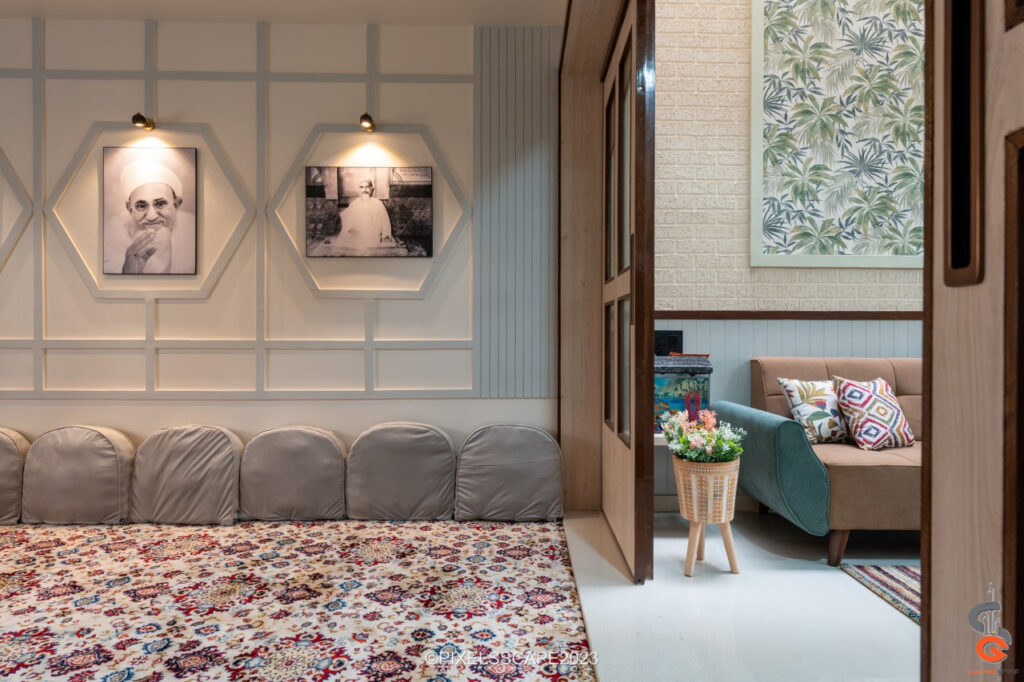 Kid's Bedroom – Colors says it all Flying butterflies theme handles on cupboards Green Floors with highlight of hexagon multi-color tiles gives it unique look.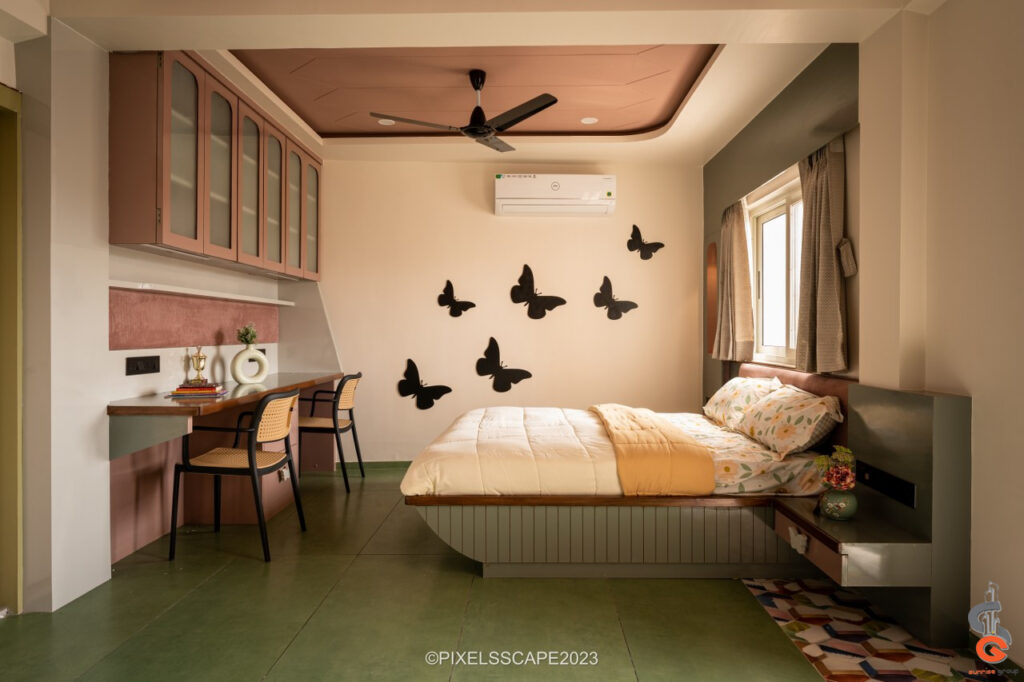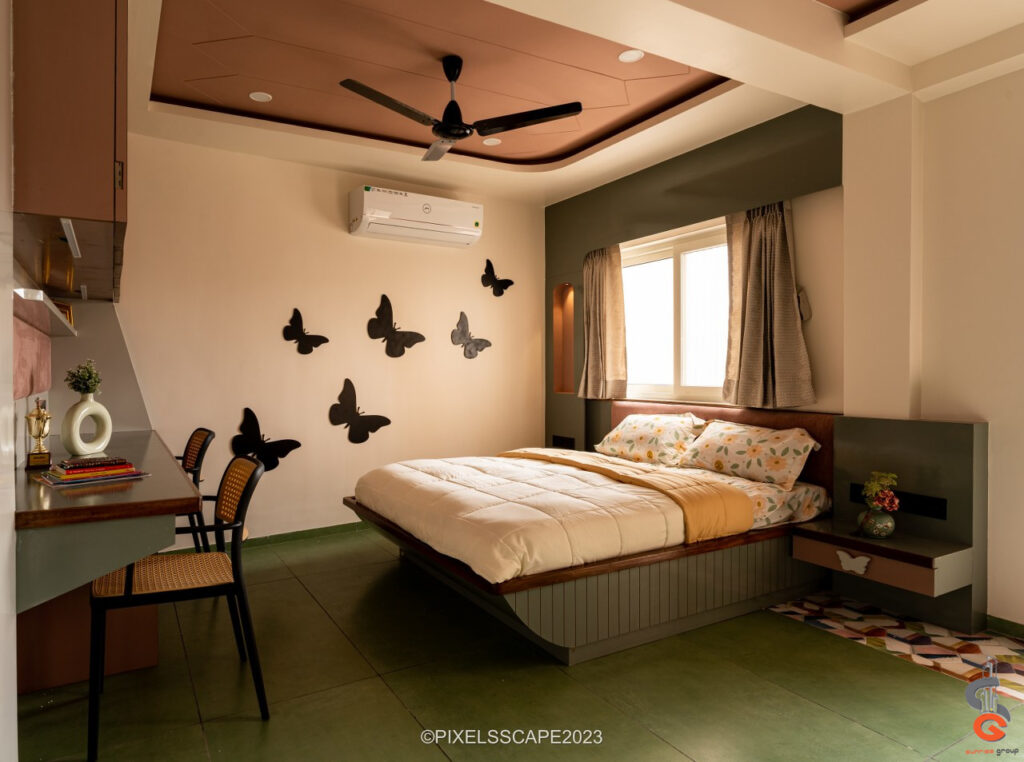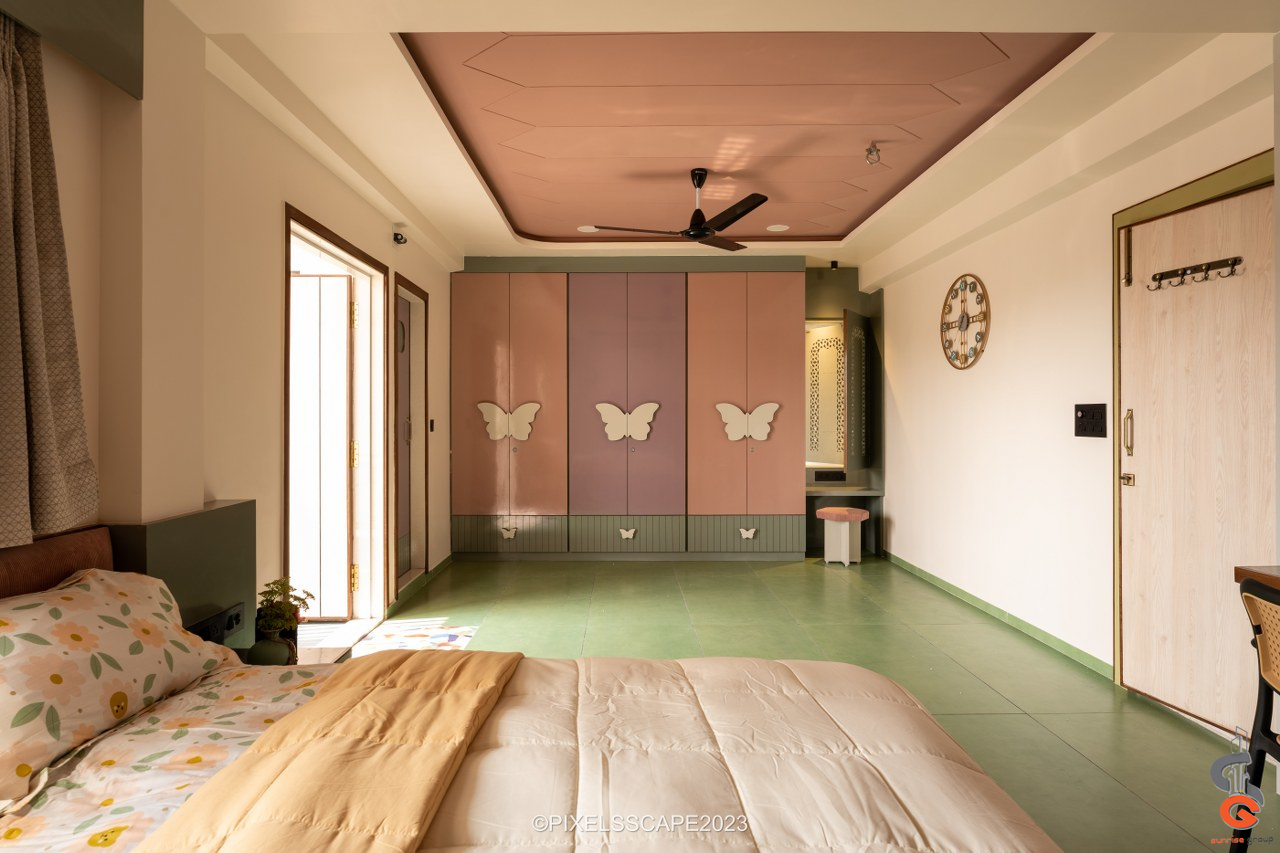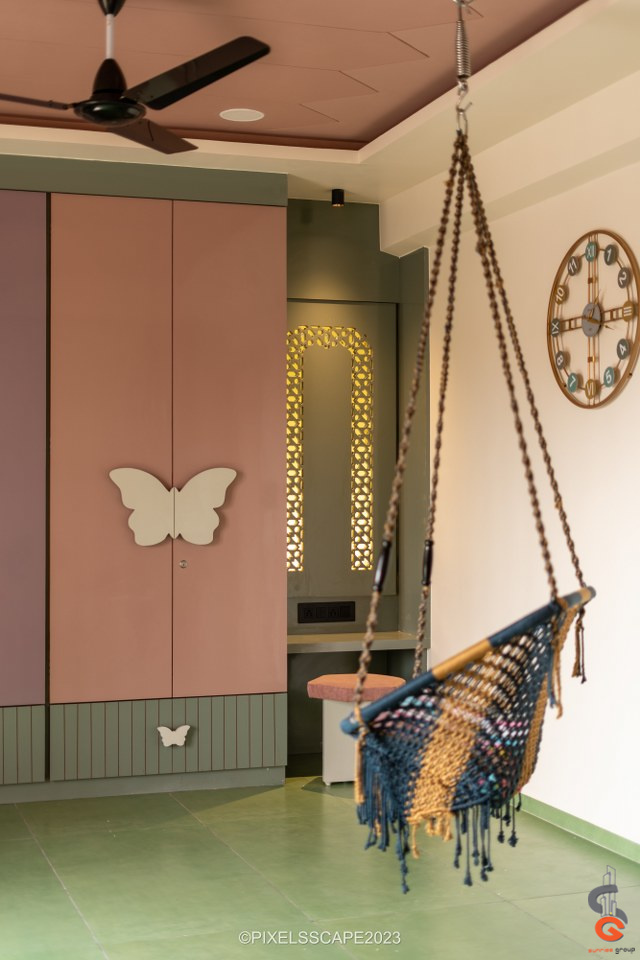 Elder parents' bedroom – Small bedroom with limited space to design. It has simple outlook with wallpaper throughout bed back to ceiling which gives it decent output.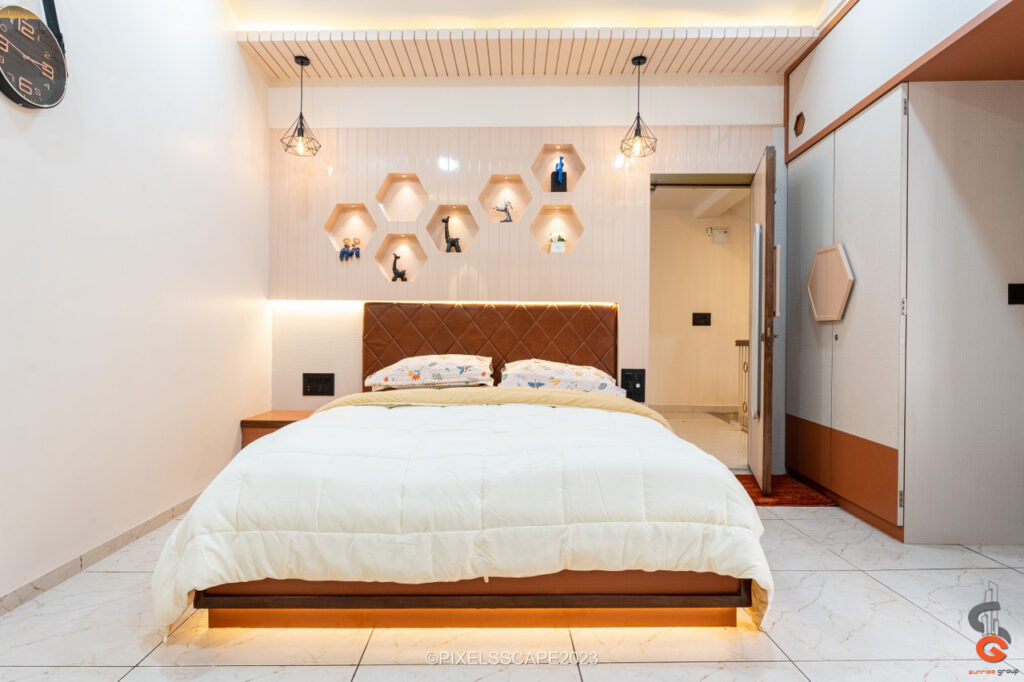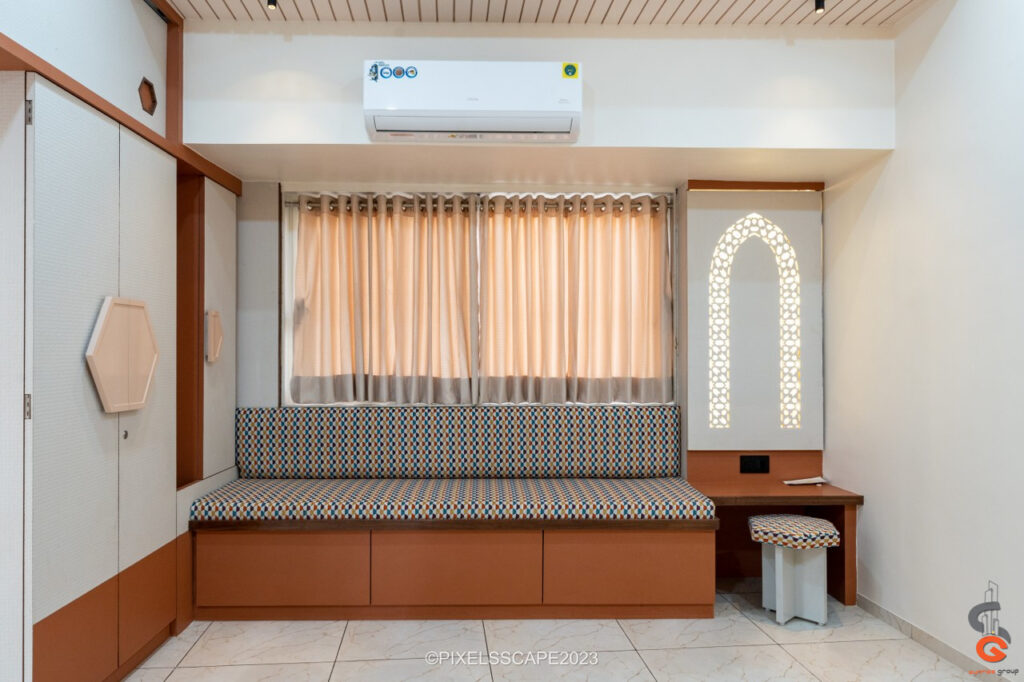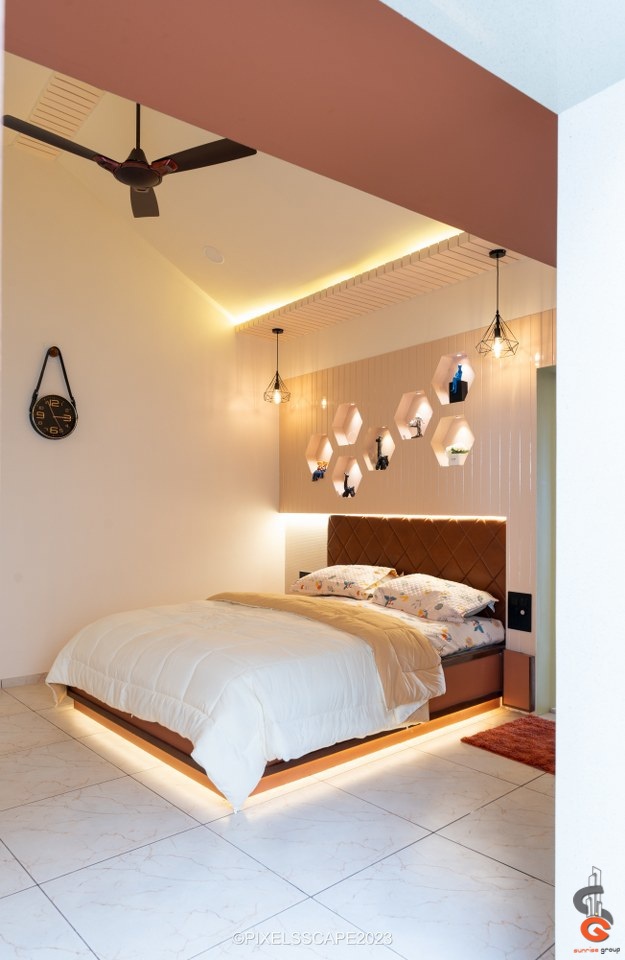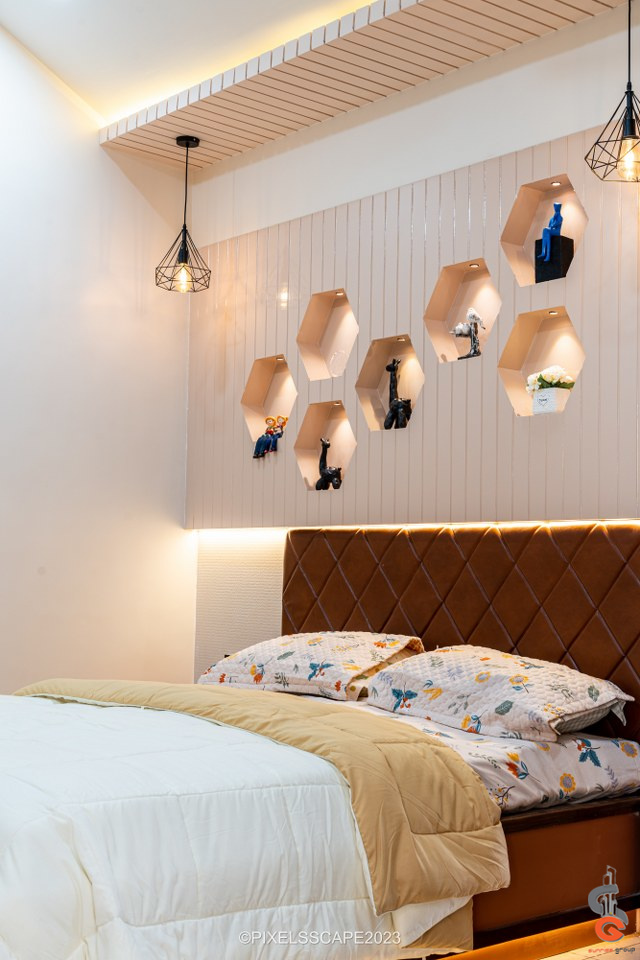 Owners' bedroom with hexagons concepts. Bed back has mdf with grooves on it which has final touch of deco paint on it Mirror in front of bed is covered with CNC cut mdf design doors as it was client's requirement.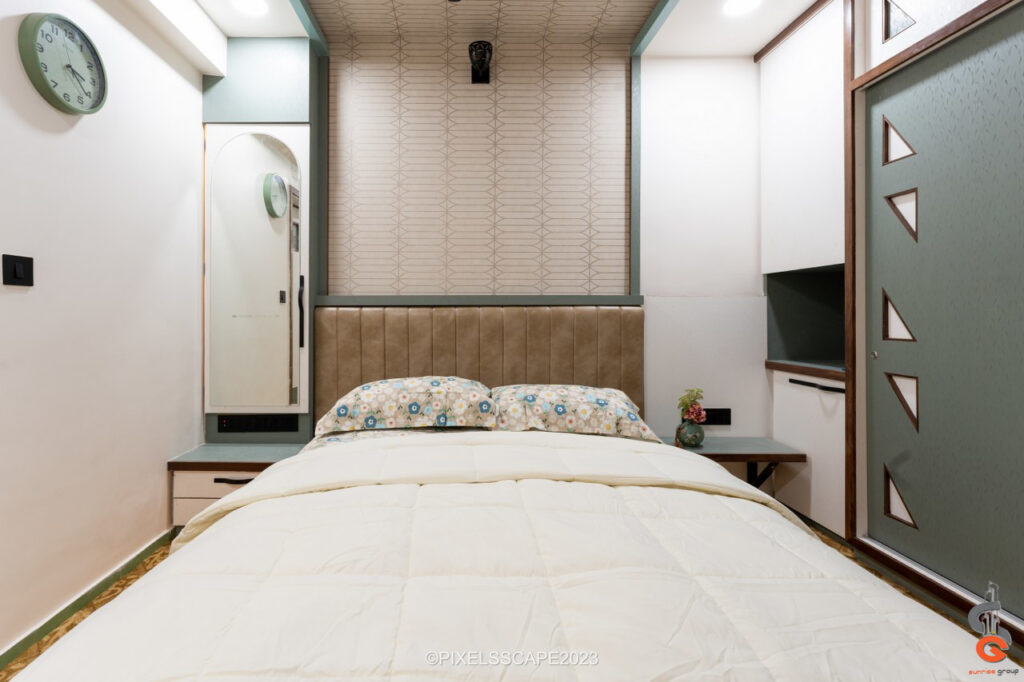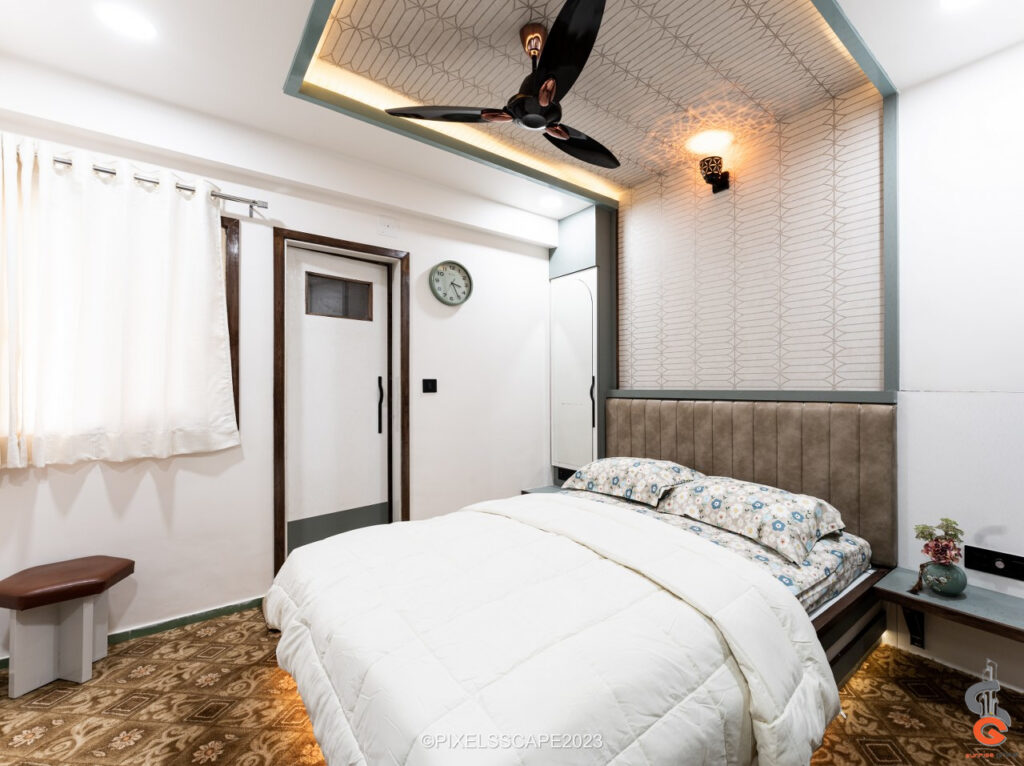 All bedrooms has it's unique designs as per different choices of family members.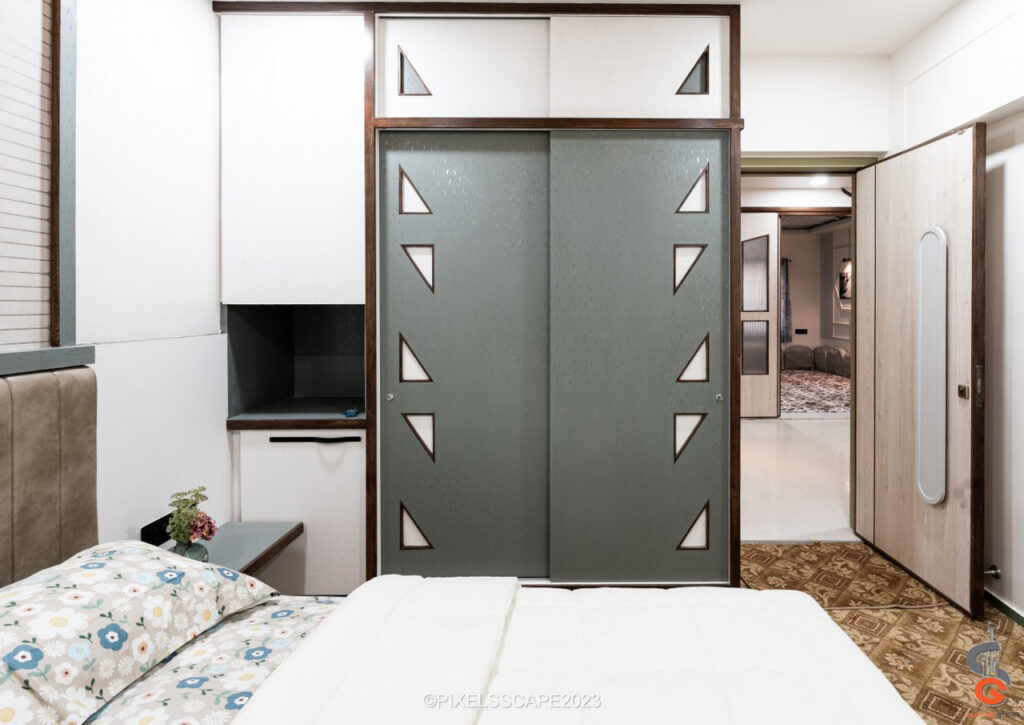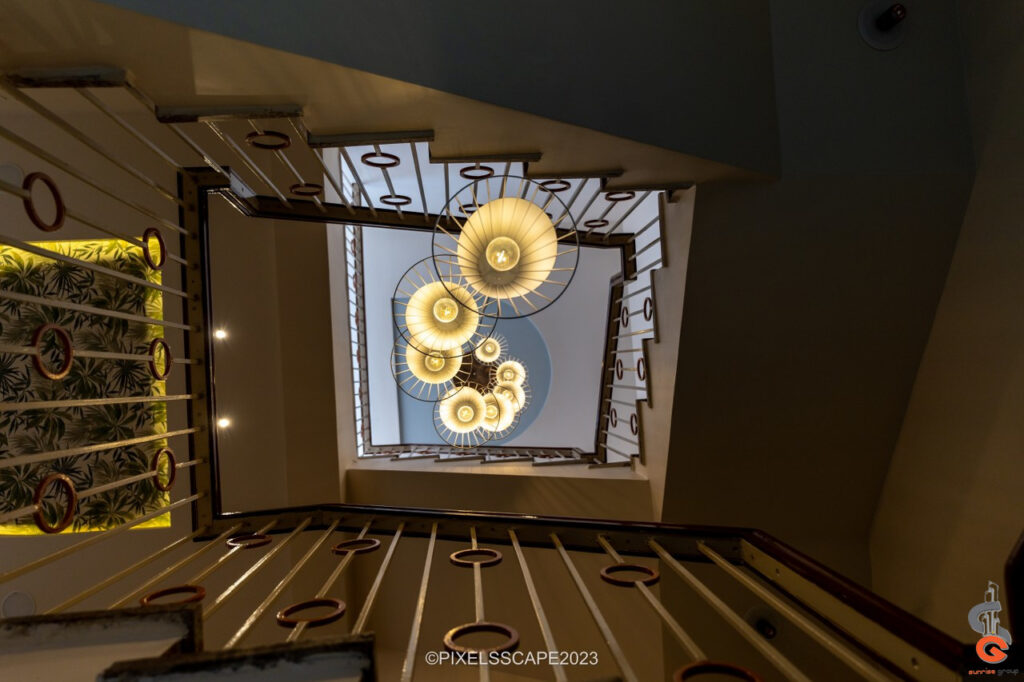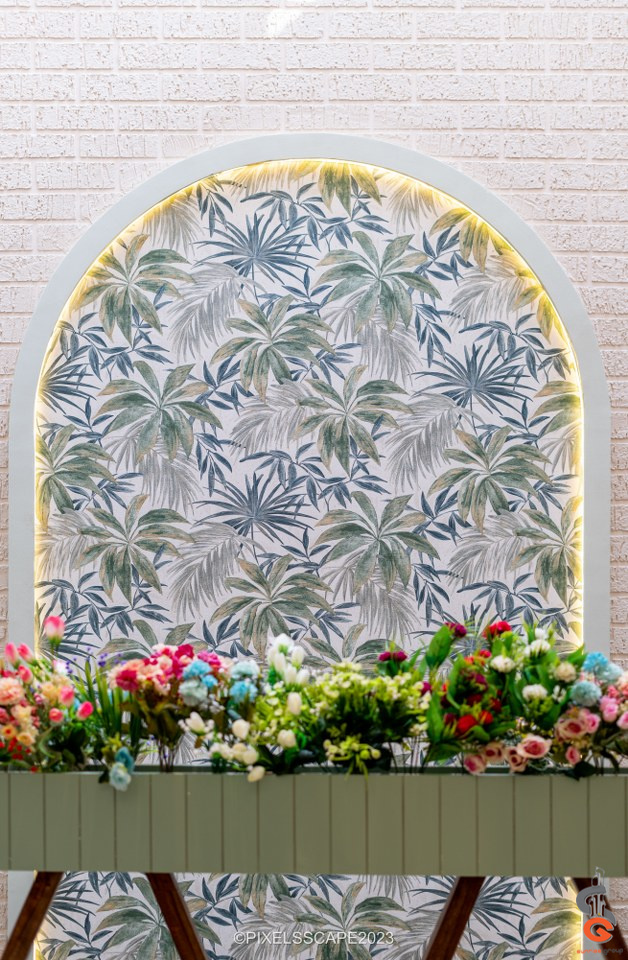 Fact File
Designed by : SUNRISE GROUP
Project Type : Residential Interior
Project Name : Bungalow Interior
Location : Thakkar Faliya, Dahod
Year Built : 2022-2023
Duration of the project : 9 Months
Plot Area : 1000 Sq.ft
Built-up Area : 1950 Sq.ft
Principal Designer : Suhail Badshah
Team Design Credits : Rahil Lanewala
Photograph Courtesy : Pixel Scape Studio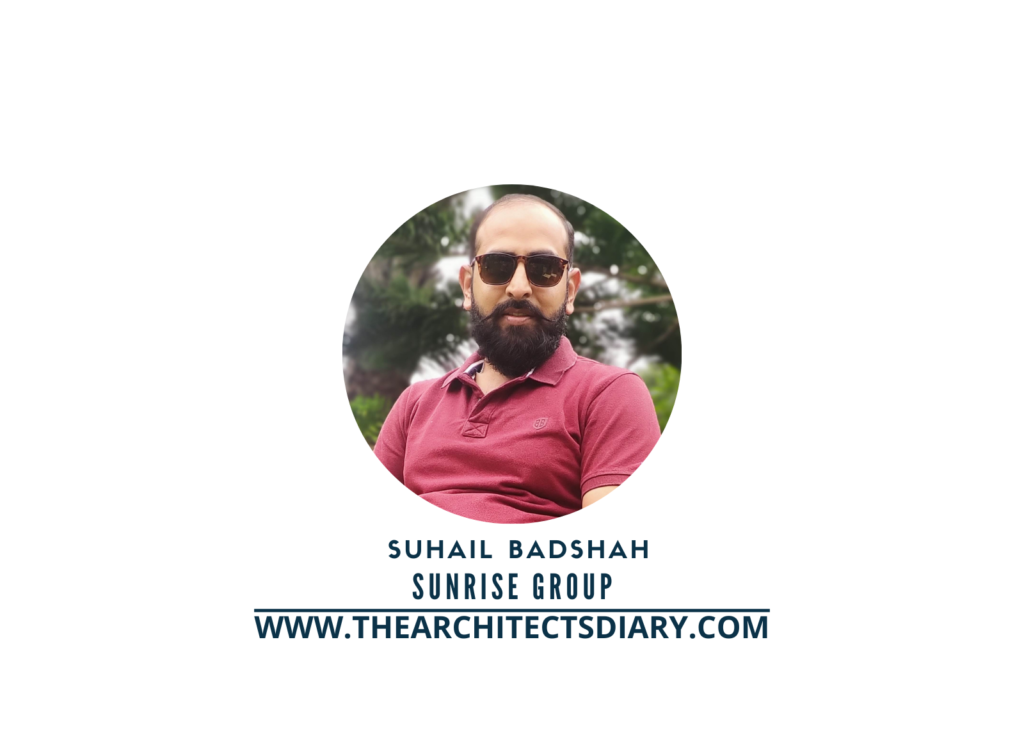 Firm's Instagram Link : SUNRISE GROUP
For Similar Projects >> "SURAMYA" BRINGS AN EARTHY TWIST TO THE MODERN DESIGN