Workspace Justifying Client's Persona |  Usine Studio
Mr. Thakkar, the project manager and his wife, a travel consultant, both aspired for a workspace that could do justice to their personalities. This project attempts at demonstrating various construction aspects so that parts of this office serve as examples for their interactions with clients. The challenge thus was to create a place with well-detailed aesthetics that are functional and can be employed as instances for their work.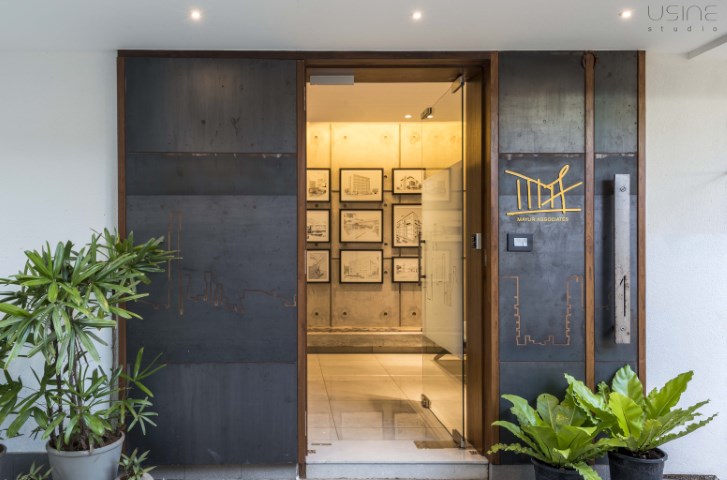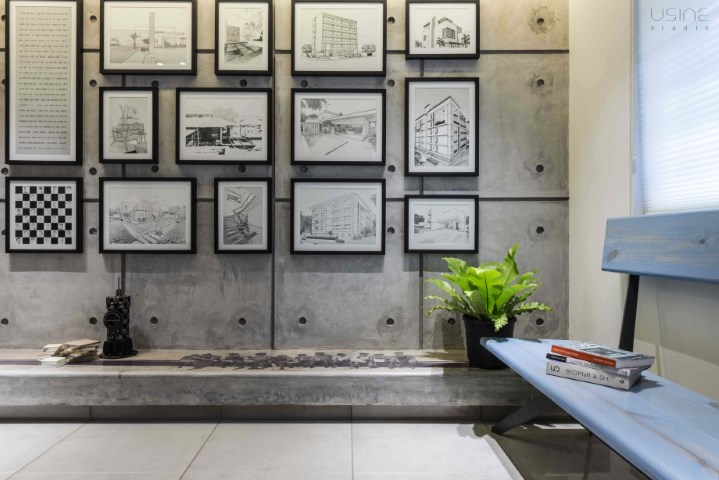 PROJECT NAME: MPT Office
2 Architect Or Architecture Firm: Usine Studio
6 Built Area: 1850 Sq. Ft.
7 Project Location: Race Course Road, Vadodara, Gujarat.
8 Photographer: Justin Sebastian
9 Principal Architects: Yatin Kavaiya & Jiten Tosar
10 Design Team: Jitendra Singh Matharoo
A dark grey metal panel with a skyline etched upon serves as the entrance facade with a wooden frame, having a threshold with a glass door leading to a reception area. The reception desk or other furniture pieces are also designed with an intention to reveal its structural basics.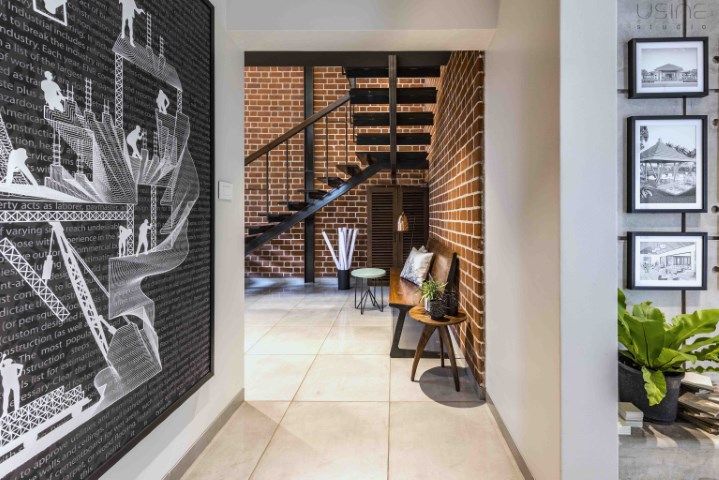 The wall leading further to the double heightened common space is endowed with a white-on-black graphic of men at work, signifying the construction process. This area is banked by two consecutive walls of brick with lime plaster, articulated with exposed structural metal members which don't only strengthens the old structure but is also dividing the volume. The entire space is bound by a specially designed narrow beam ceiling light that runs through its length.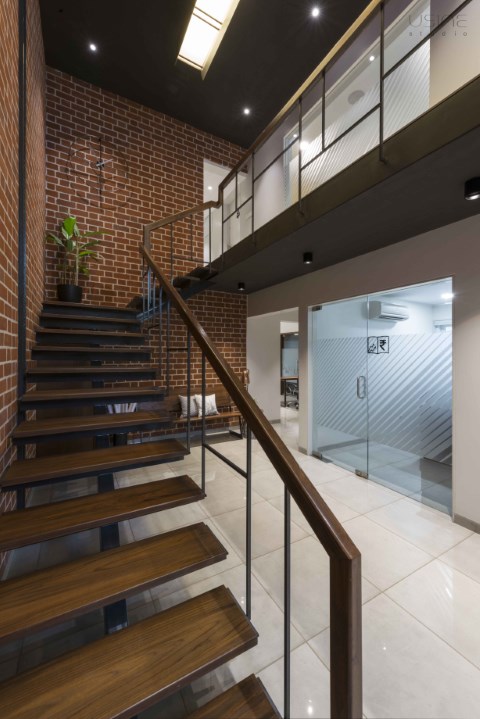 The staircase leads to the upper floor passage connecting the main cabin, conference room and lounge area. Which connects the levels visually and virtually making it a whole one big workspace. The staff lounge on a lower level, having exposed concrete walls which are painted with info-graphics related to construction works to make space lively.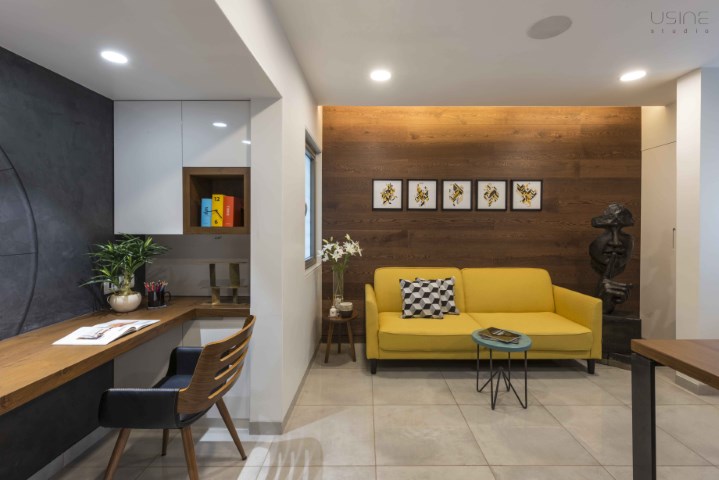 The main cabin having wife's work desk, above which is hand painted textured mural of a globe in monochrome, symbolizing the crux of her work.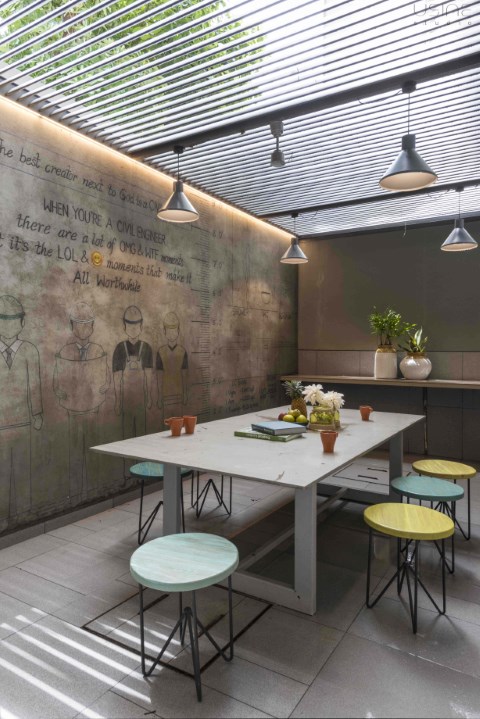 The design palette constituted of exposed materials, also various window fixtures and fittings were used as sampling specimens for their work.
 Principle Architects: Yatin Kavaiya & Jiten Tosar