Helios International School is a CBSE school in Pune, Maharashtra. The school is designed for about 2000 children. The purpose of designing the spaces was to create a warm, playful and healthy environment for the young school children that would be filled with natural light and ventilation. The key objective of the project was to provide the children with a suitable environment to learn and explore.
Warm, Playful And Healthy Environment For The Young School Children | THE CODE STUDIO
VISIT : THE CODE STUDIO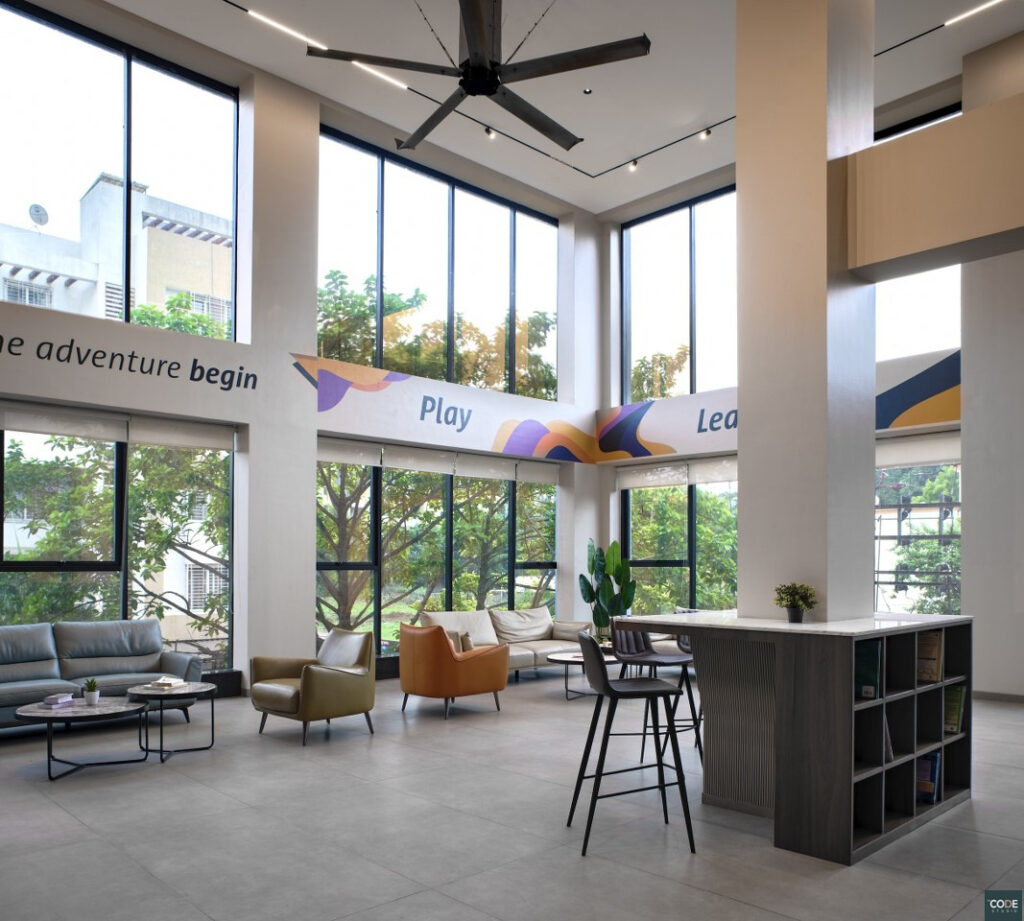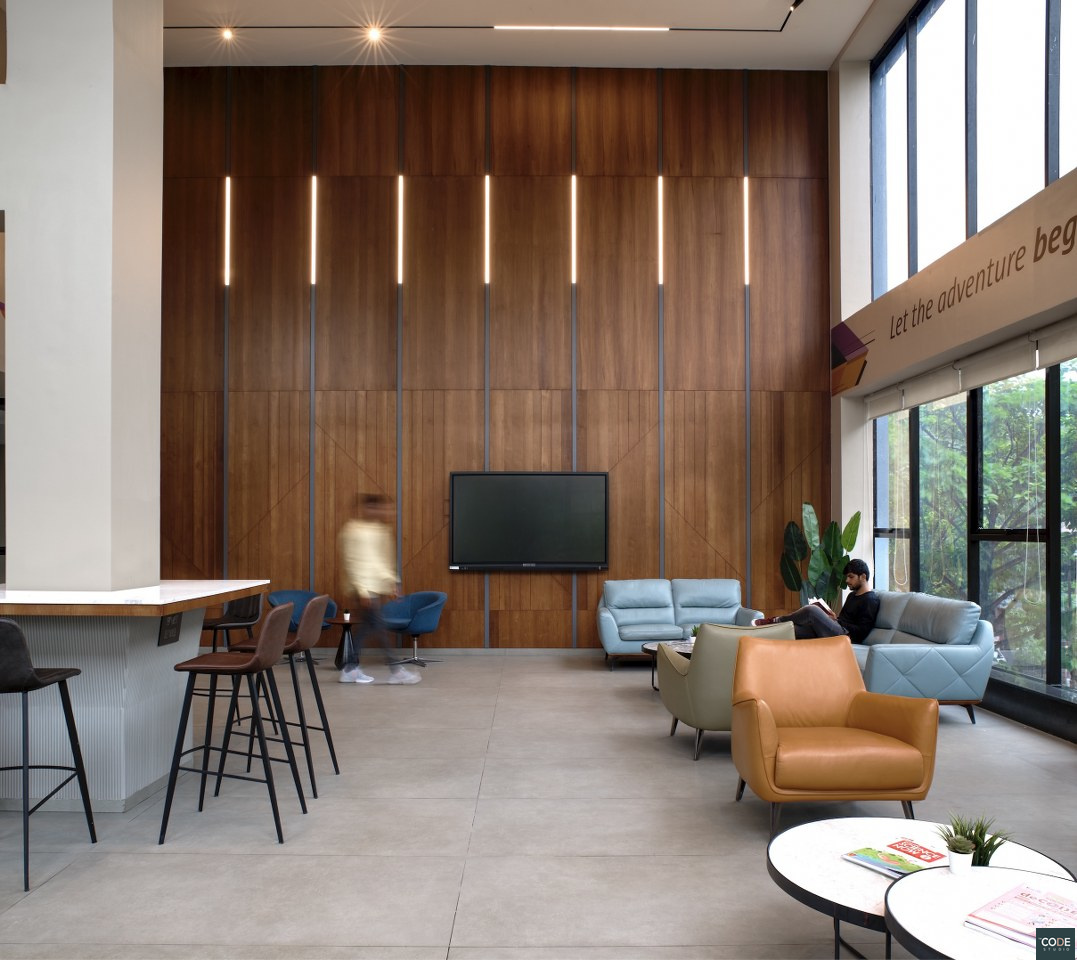 From an early age until adulthood, school is a place where children spend a large portion of their lives. The school setting and environment play a vital role in a child's social development.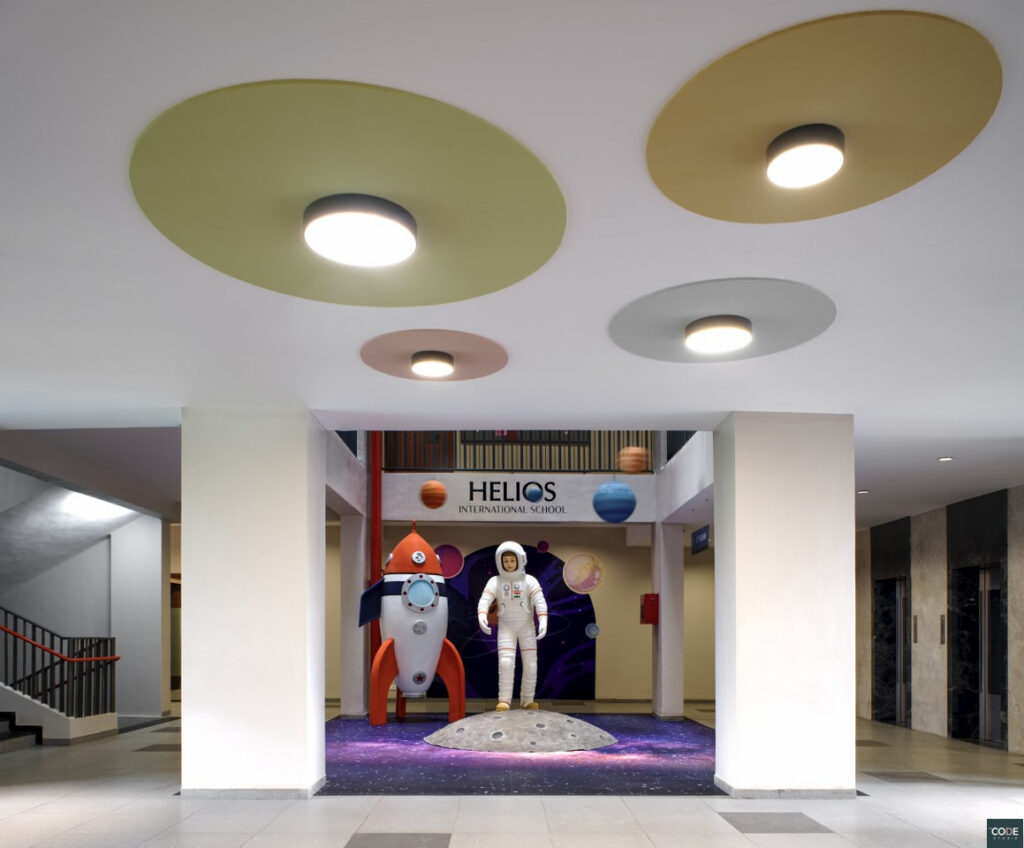 The interior design of a school plays an important role in fostering collaboration among students and increasing student motivation. That is why we have created spaces where collaboration is encouraged.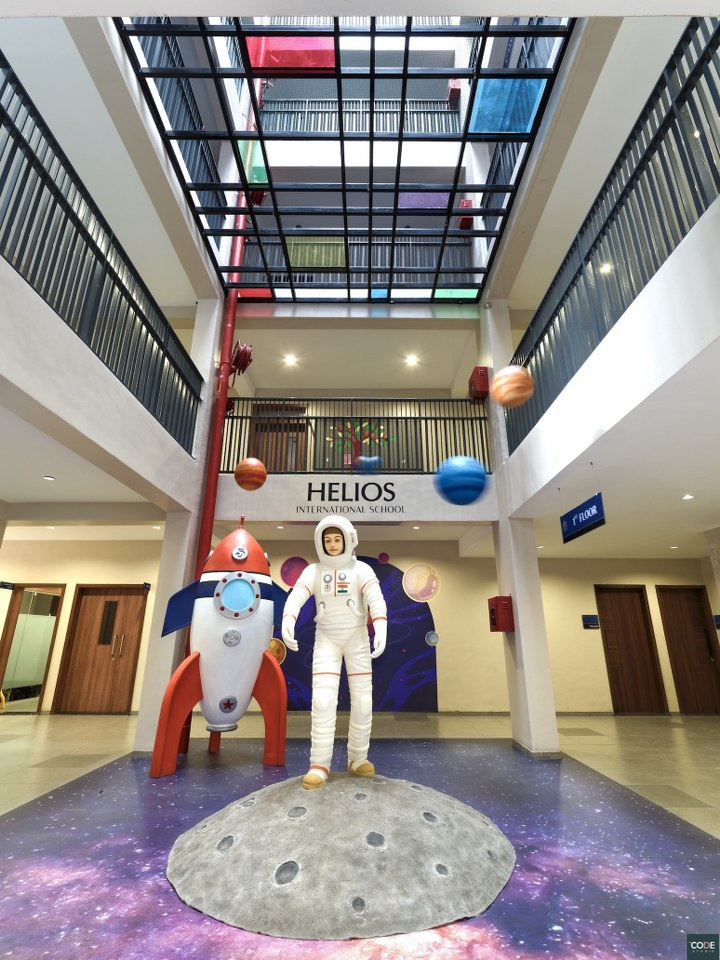 The atrium space near the staircase and lobby was designed to create a dynamic and stimulating interiors with ample light from the skylight and a space themed installation which became the highlight of the school interiors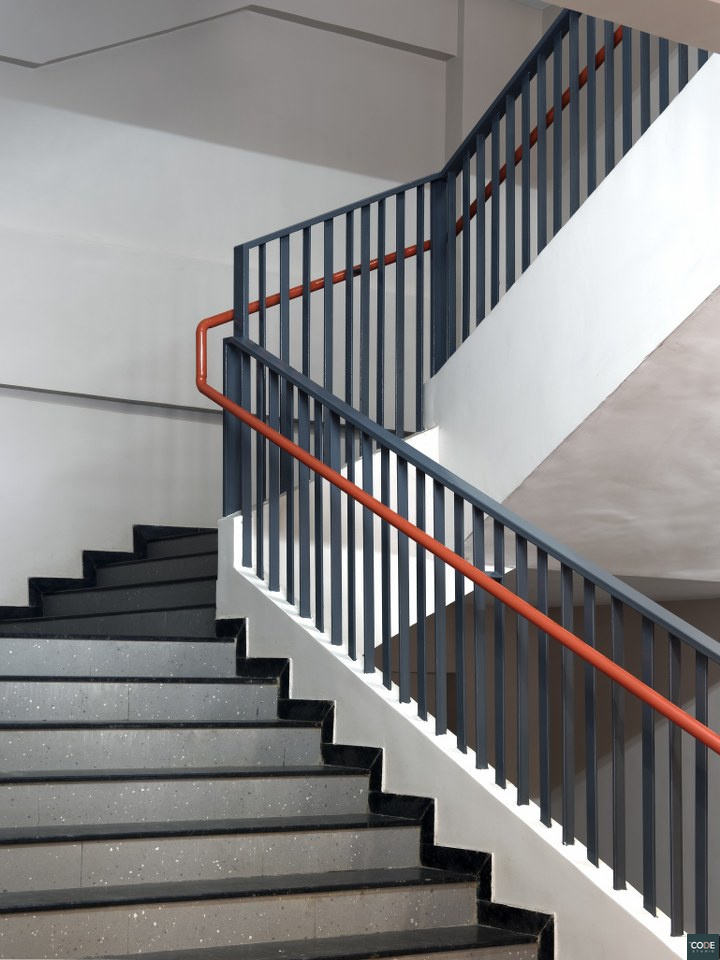 The courts in between the classrooms act as extensions of the play areas for the KG children while providing natural daylight. The double height waiting lobby was created to provide a sense of arrival and expanse to the users and visitors.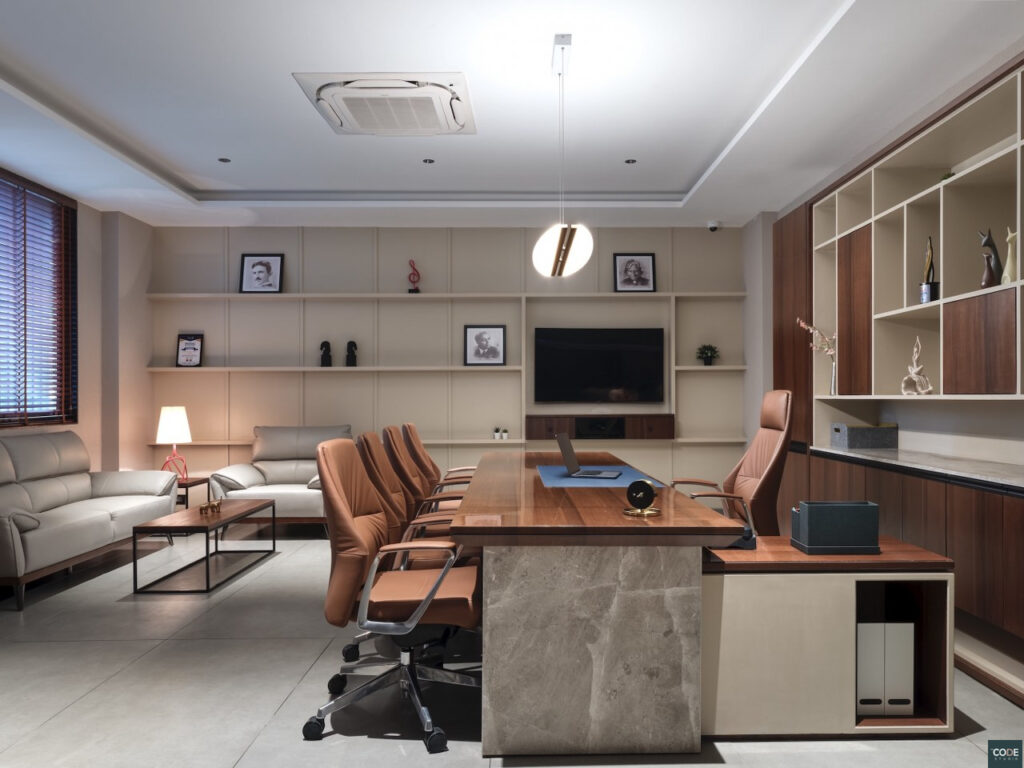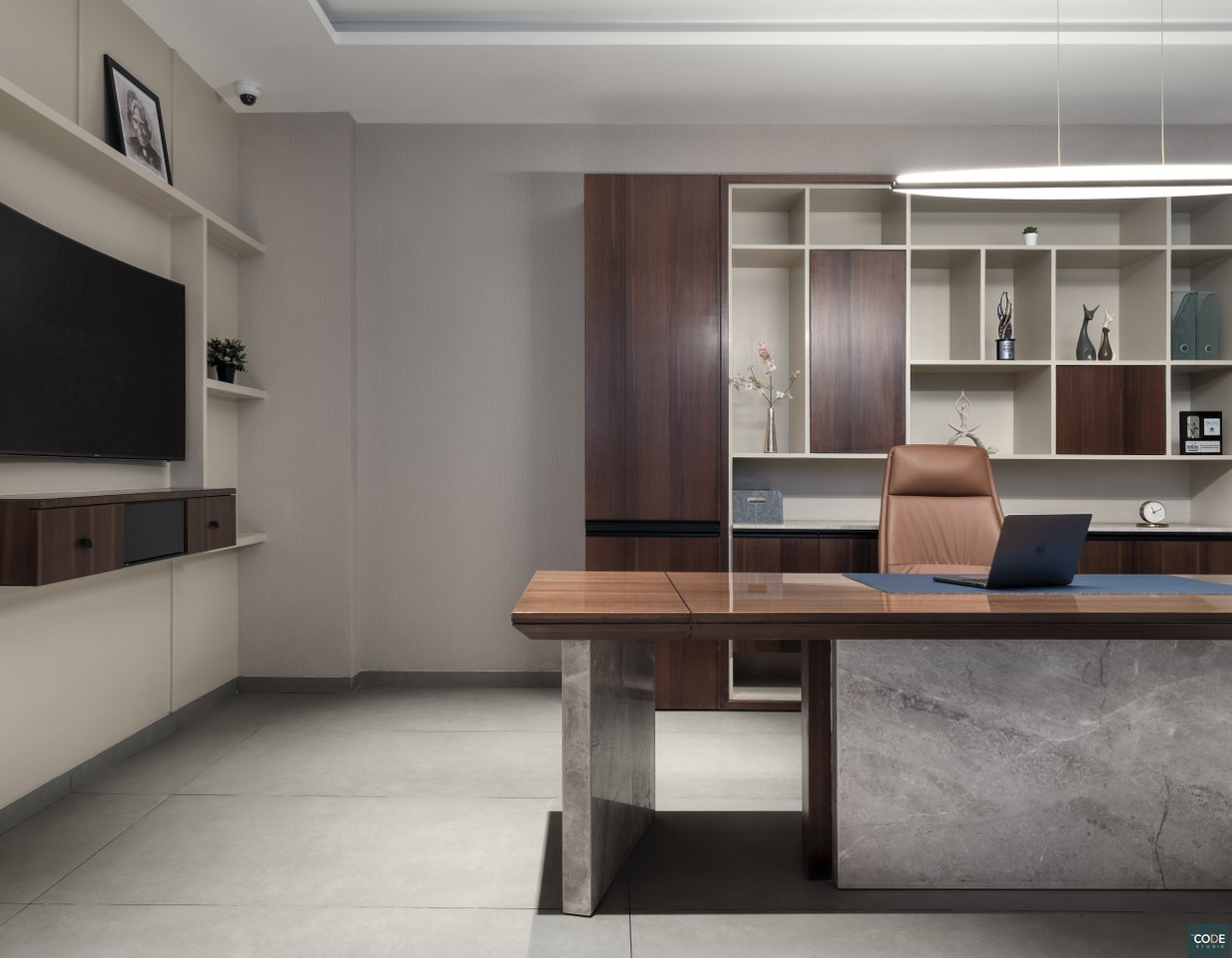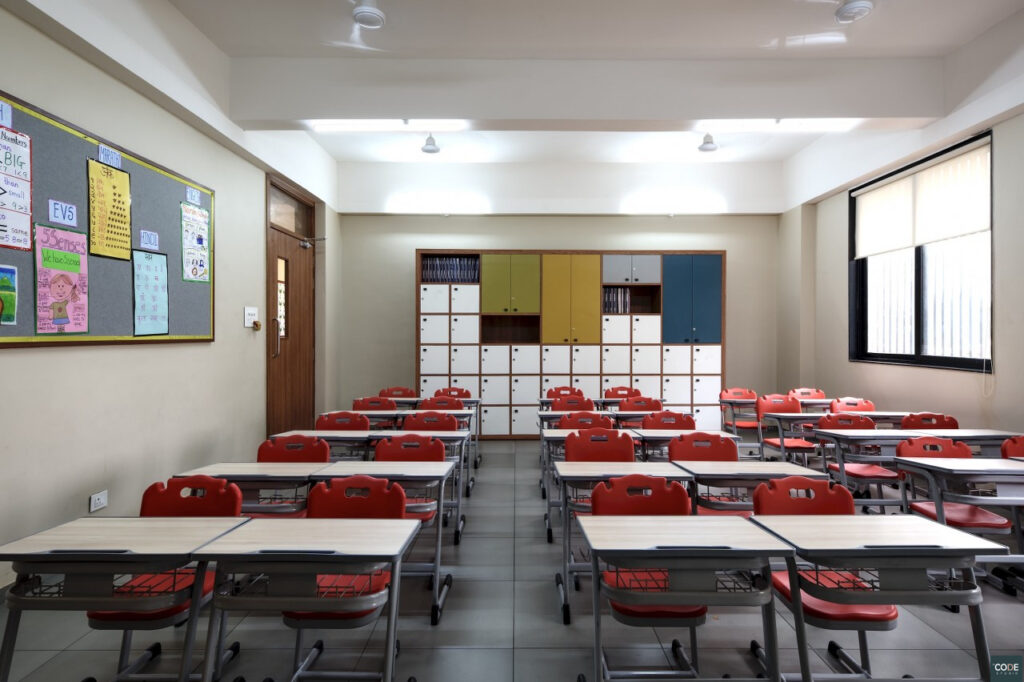 The classroom is a space where students spend most of their time. It is illuminated with natural light and provides good ventilation. All classrooms are equipped with modern furniture and adapted to progressive learning systems.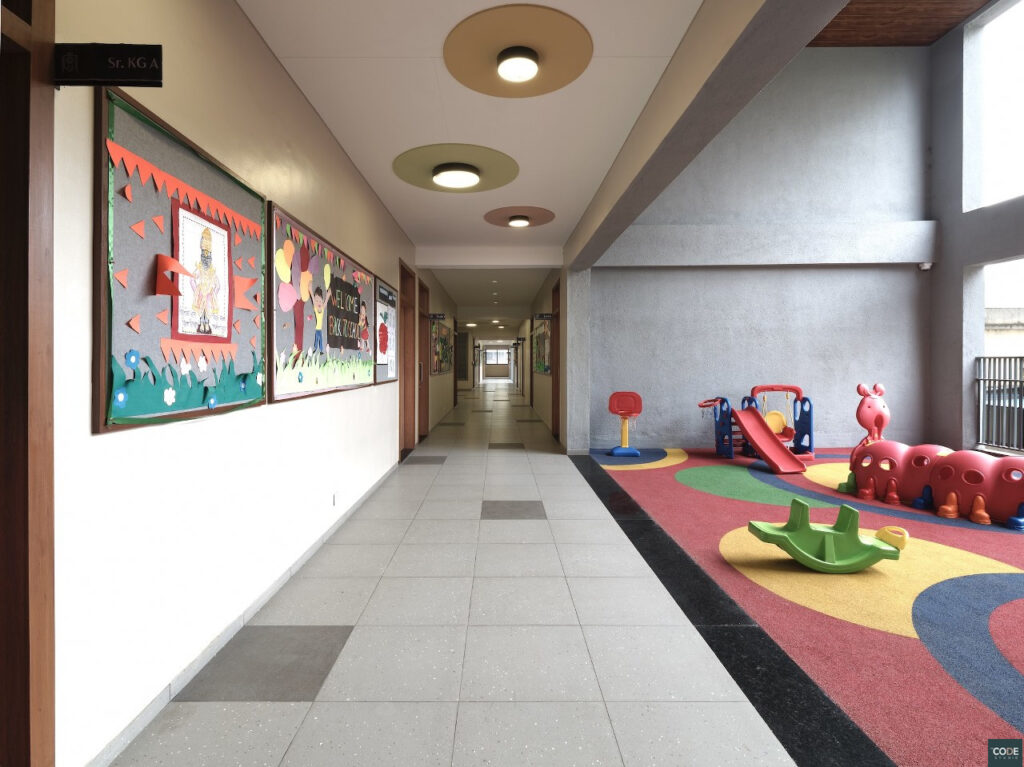 Elements of circles were added to the corridors and a palette of pastel colors are used to inspire calm. The breakout out spaces in the corridors allow for socialization and inclusion and promoting collaborative activities and spirits.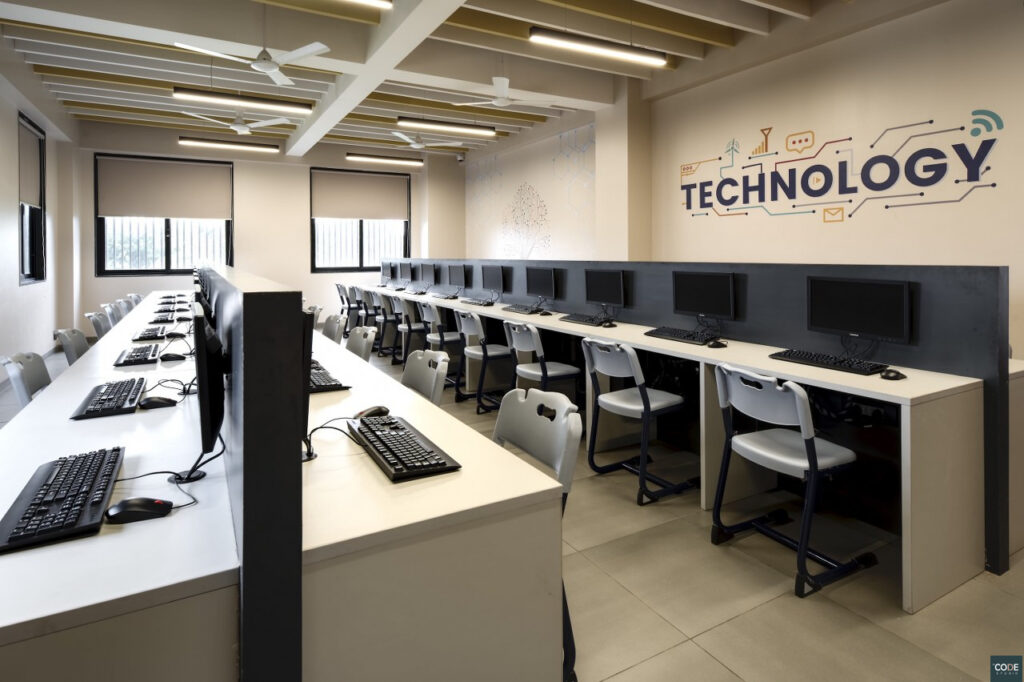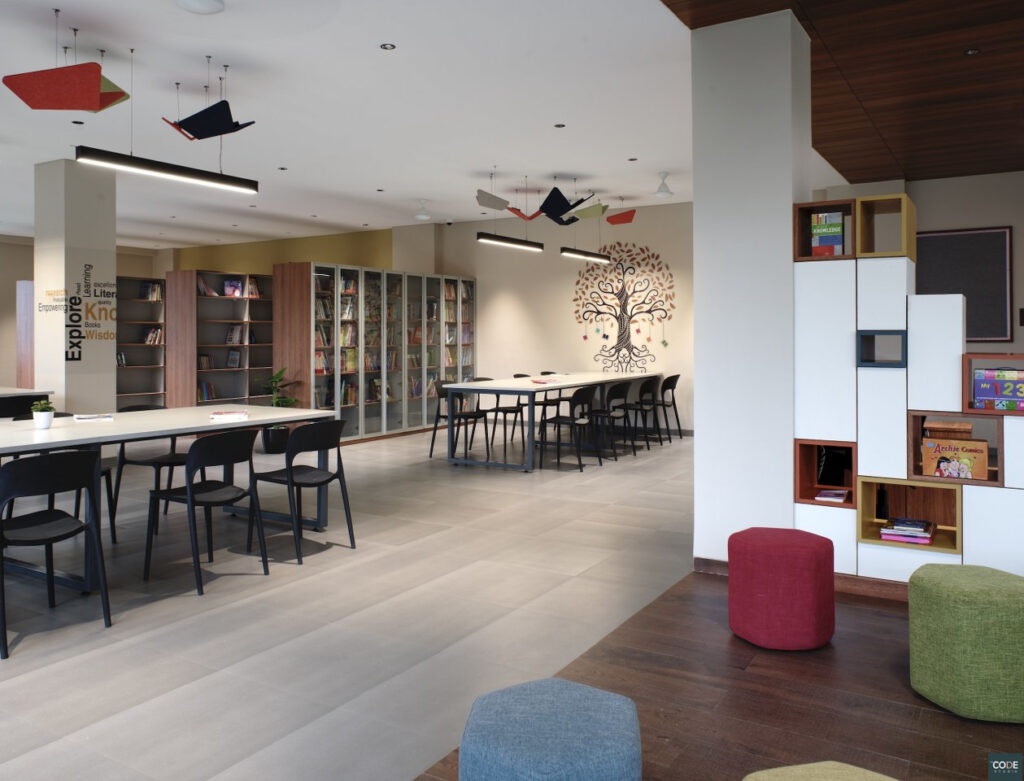 The school features a modern library overlooking the double height waiting area, administration rooms, well equipped science laboratories, collaborative learning spaces like music room, dance room, art room, games room, drama room and a multipurpose hall on the top floor.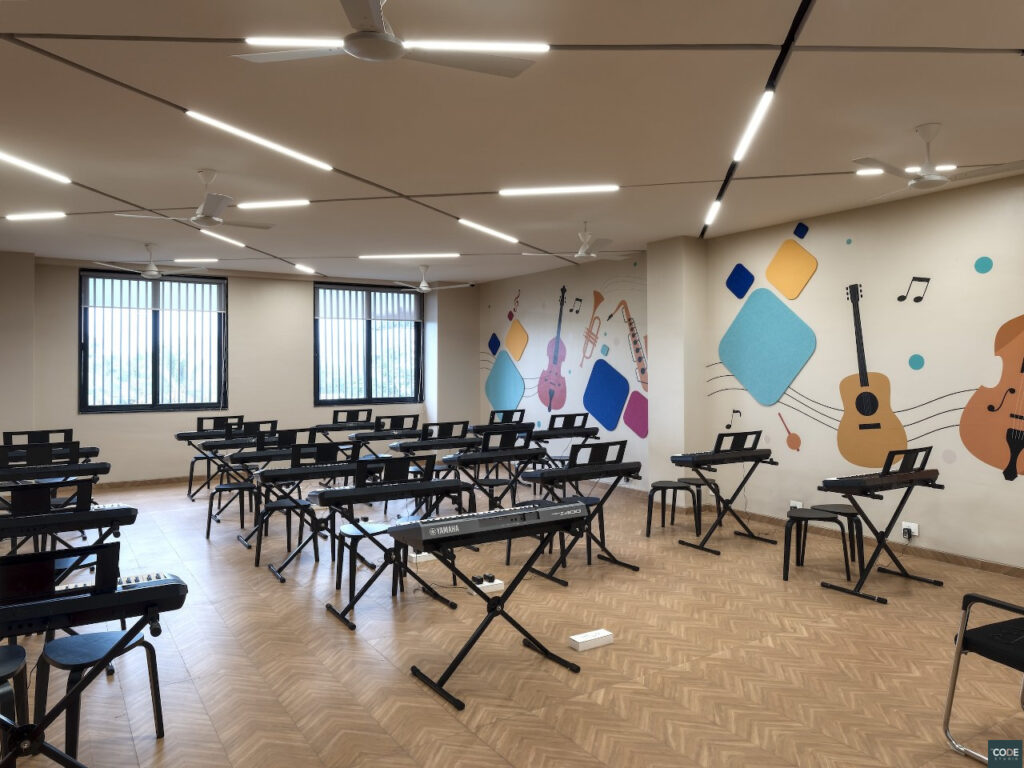 We are very pleased with how the world is developing rapidly, how the environment and spaces for recreation and education of children are being designed so thoughtfully.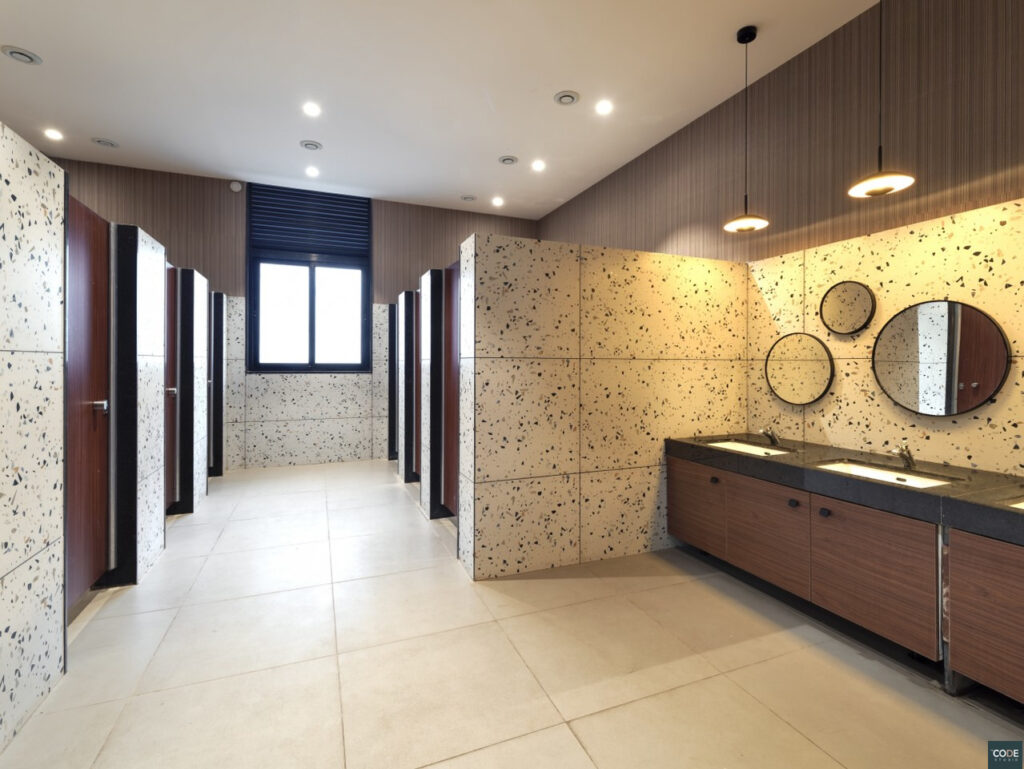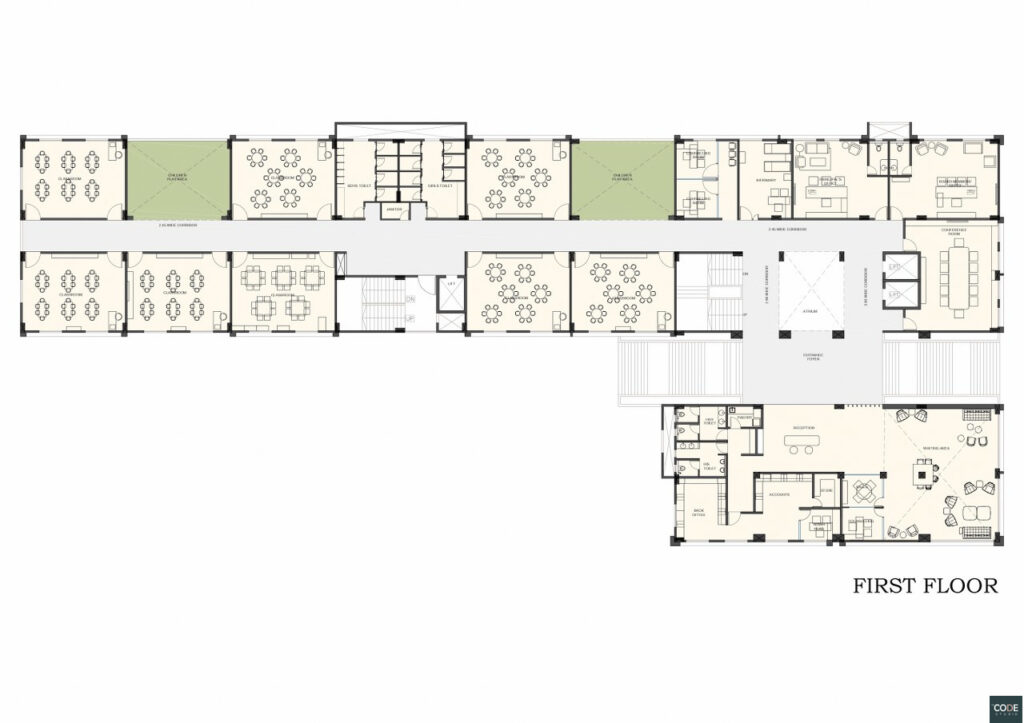 FACT FILE
Designed by : THE CODE STUDIO
Project Type : Institution
Project Name : HELIOS INTERNATIONAL SCHOOL
Location : PUNE
Year Built : 2021-2022
Duration of project : 1 YEAR
Project Size : 1,00,000 sq.ft
Principal Architects : ROHAN AGARWAL & AASHNA AGARWAL
Photograph Courtesy : Hemant patil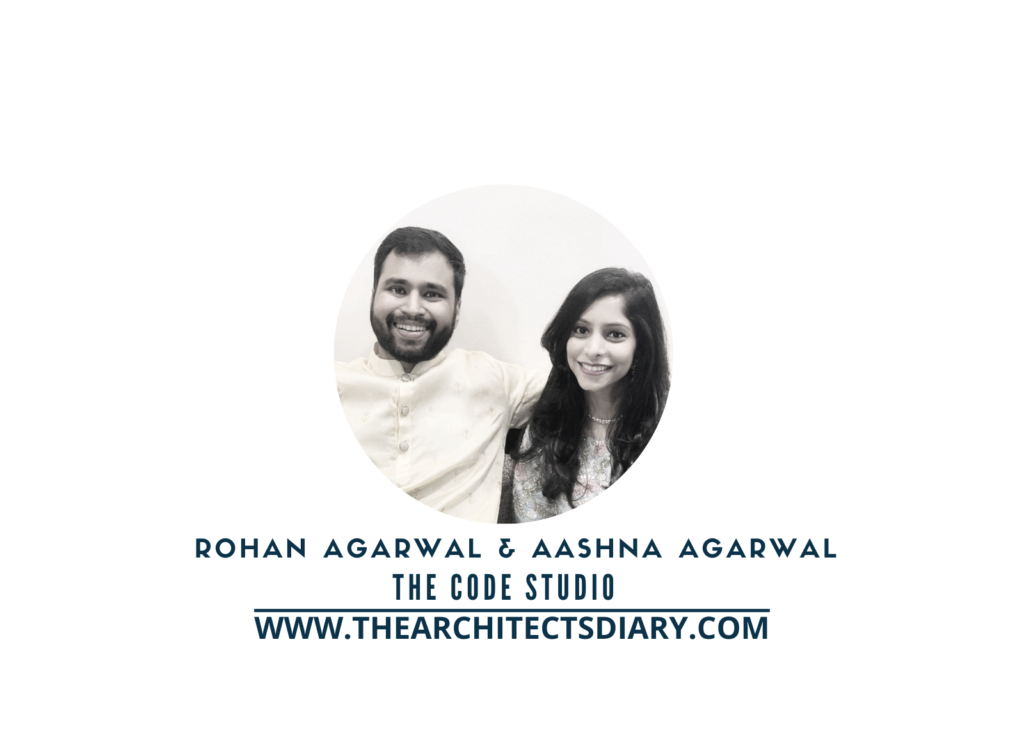 Firm's Instagram Link : THE CODE STUDIO
For Similar Projects >> THE SCHOOL IS DESIGNED TO MAXIMISE MOVABILITY AND OPENNESS