Residence from Ahmedabad's swarming urban nucleus, the Terracotta Earth House assumes a role akin to a silent observer uncoupled from the relentless bustle of the metropolis.
The Terracotta Earth House Assumes A Role Akin To A Silent Observer | The RightANGLE Designs
visit : The RightANGLE Designs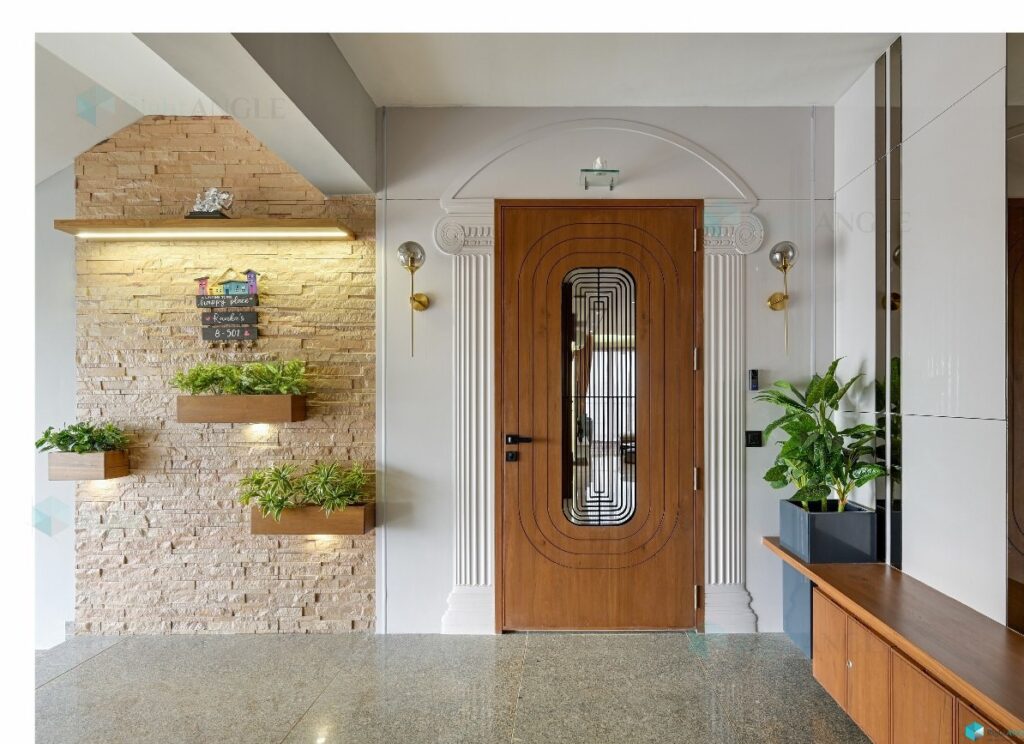 The foyer which is designed in a traditional way to catch an eye of an observer. The overall project consisted of 46 apartments of 4BHK sized of 1500 Sq. ft. Carpet area.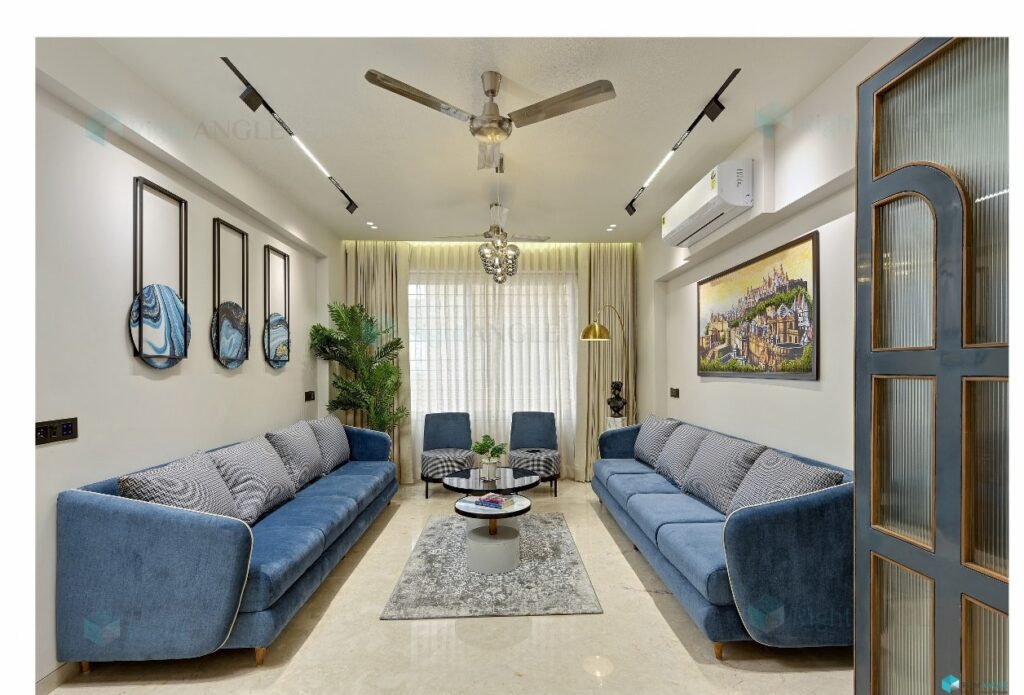 The client's requirement was to have a lounge room which has more sunlight and it should be airy. The lounge room should be separated from other areas. The furniture which is used in the lounge room has been designed and customized as per client's requirement.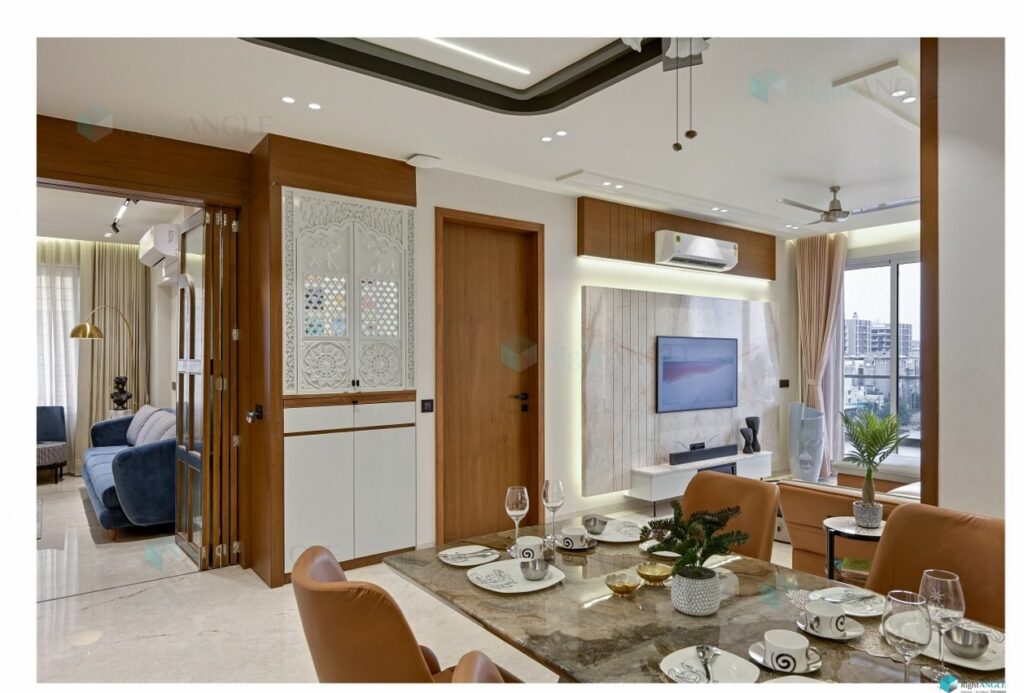 The master bedroom is made in such a way that it should be eye catchy and not boring. The client wanted to have a walking wardrobe with dressing mirror, so floating bed concept has been applied.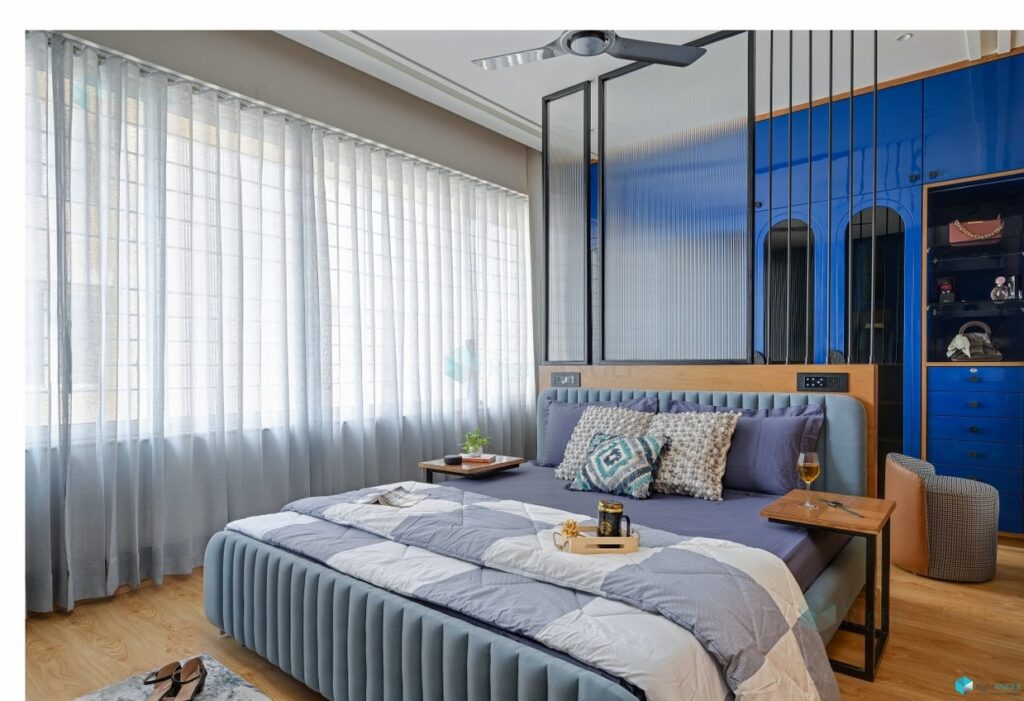 This floating bed makes the room look spacious as well as modern. Italian marble is used to make dining table, flooring and TV unit panel. Veneer and PU paint has been applied on every furniture to make is last longer.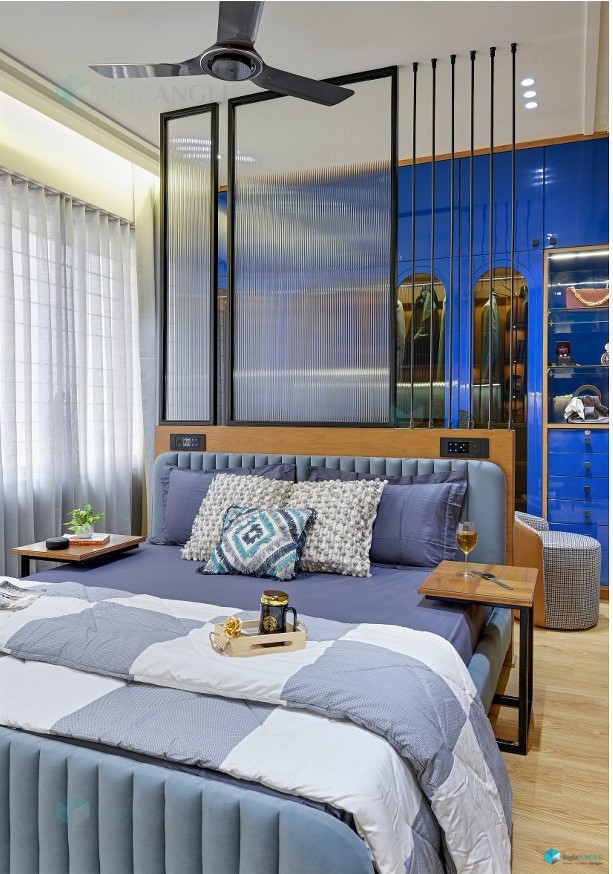 Light and breathable colours used in kid's room. Trolley bed is used in kid's room to use less space. MDF clouds and rainbow theme is used inside kid's room to make it more playful. Minimal and light furniture as well as paint colour used inside guest room to keep it simple.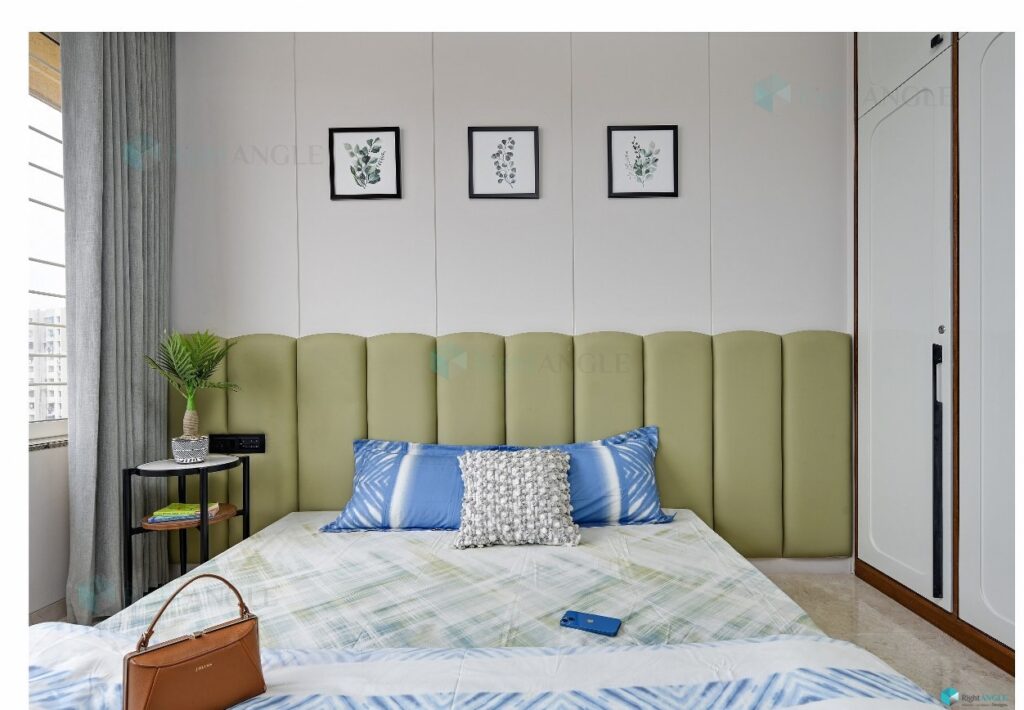 Parent's bedroom has only necessary amount of furniture so that they get more space to walk as well as less chance of getting injured. As per client's requirement black stone is used in parent's bedroom.
Modular kitchen has been designed so that a person who is working in kitchen get everything inside kitchen space itself. Acrylic is used in furniture to make it scratch proof and give it glossiness. Acrylic is also easy to clean and dust particles do not accumulate on it. Bright colours help to light up someone's mood. That's why orange colour is used inside kitchen.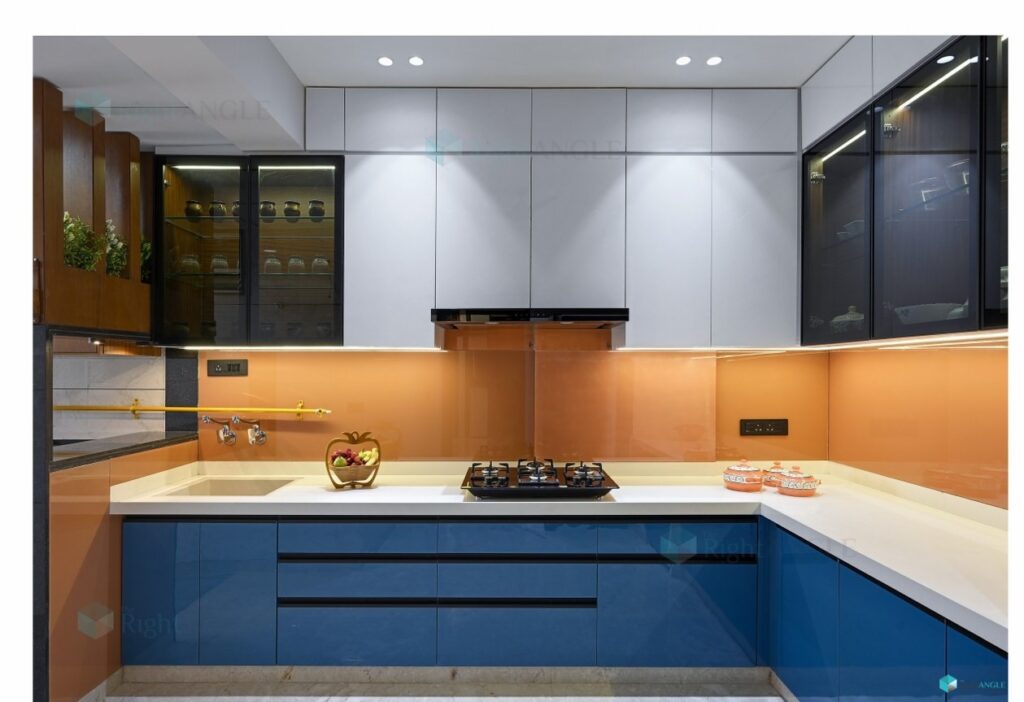 Overall, the whole house is designed in such a way that it appeals each and every observer. One can not forget how delicately and delightfully the house is designed to make the overall experience memorable.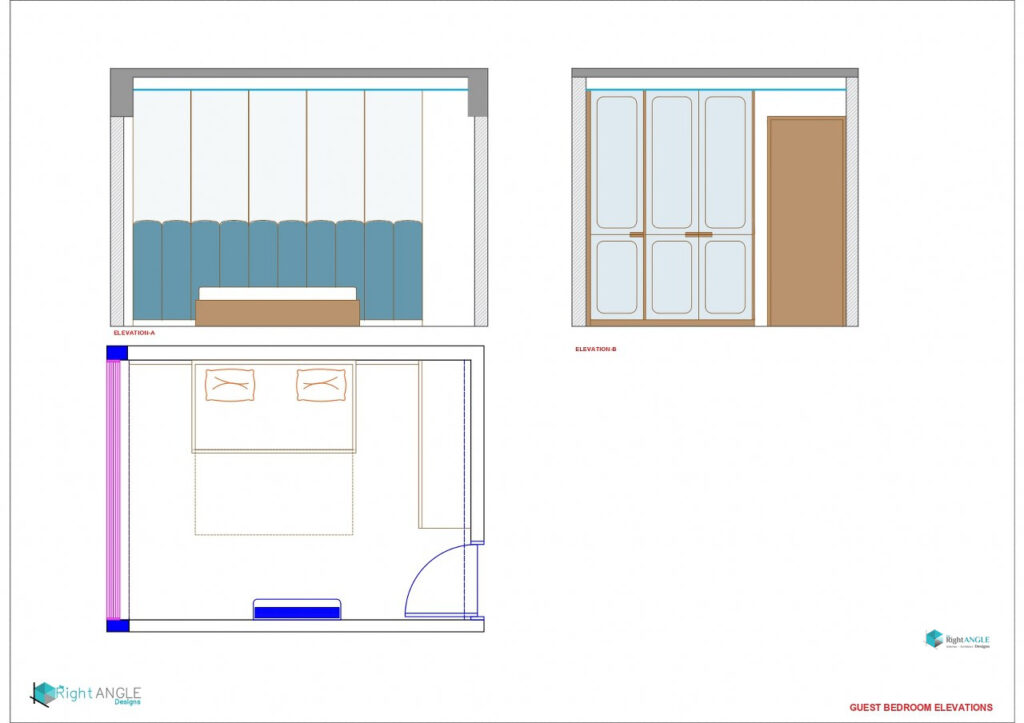 FACT FILE
Designed by : The RightANGLE Designs
Project Type : Residential
Project Name : Elisyum Arise
Location : Chandkheda, Ahmedabad
Year Built : 2022
Duration of project : 7 Months
Project Cost Appx : 70 Lacs
Principal Architect : Sagar Kava
Team Design Credits : Drashti Kumbhani & Jinal Kothari
Photograph Courtesy : Rockbrand Inc
Products/Materials/Vendors : Finishes – Veneer, PU, Laminates / Wallcovering / Cladding – PU, Veneer, Natural Stone / Lighting – Neptune Lights / Doors and Partitions – Wood and Veneers / Sanitaryware –Jaquar / Windows –UPVC Section Window / Furniture – Customised Furniture / Flooring – Italian Marble and Wooden Flooring / Kitchen – Acrylic finish Kitchen / Paint – Asian Paints / Artefacts – Vardhman Artifacts / Hardware – Hettich.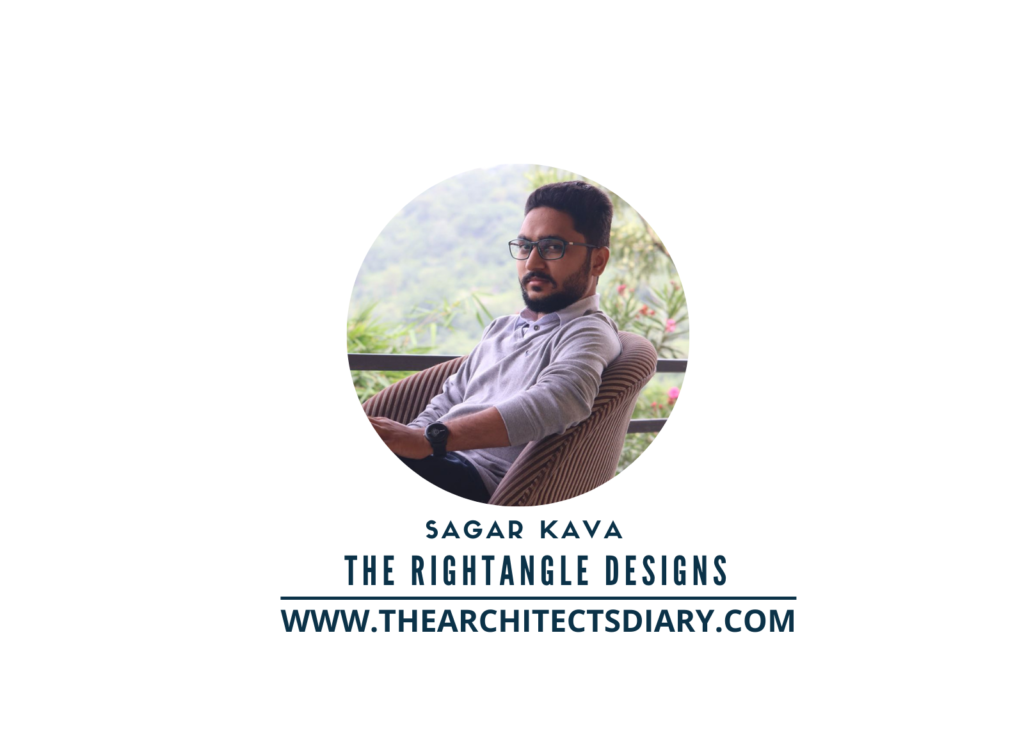 Firm's Instagram Link : The RightANGLE Designs
For Similar Projects >> A HOUSE EQUIPPED WITH ALL THE MODERN TECHNOLOGIES