As paradigms of primary education evolve, architecture is increasingly seen to be a driving force to curate decent learning environments. Located in Sector 48, Gurugram, the Vedanya School sets a precedent for how architecture can positively influence children's schooling journey, acting as a catalyst for learning. Designed for primary students, it aims to foster interactive and playful spaces that enable an uninhibited learning experience.
The School Is Designed To Maximise Movability And Openness | Vijay Gupta Architects
visit : Vijay Gupta Architects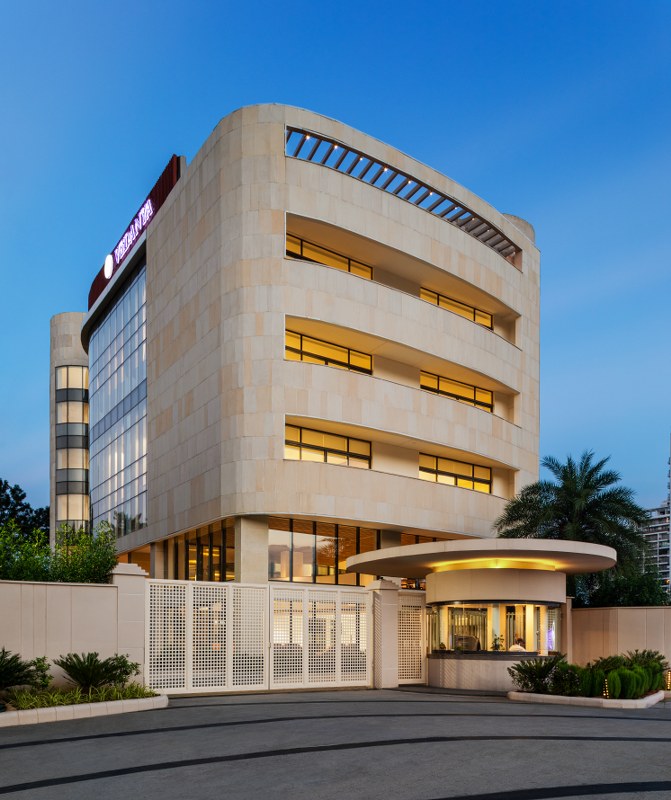 The key challenge for the project was building on the compact footprint of an existing structure. The clients aspired to create a school that was futuristic and innovative, where children are excited to learn and be. As a response, the design intends to create a playful environment, which enables diverse opportunities for exploration and activity.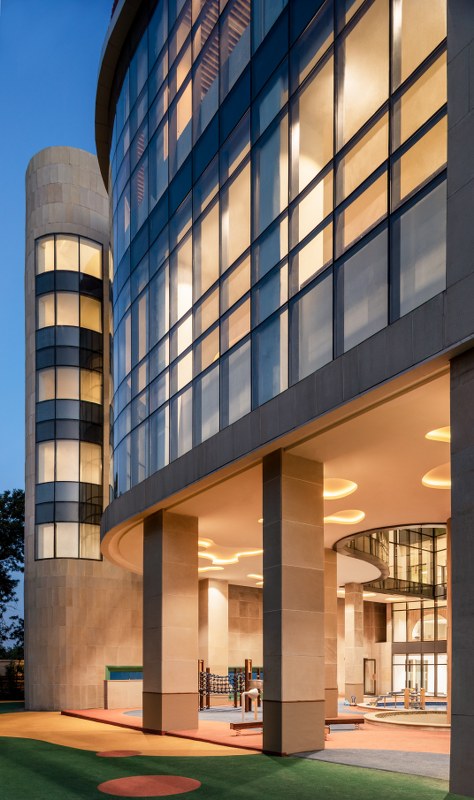 Furthermore, research shows children's cognitive agility and social skills are highly enhanced when they are allowed to move freely. Stepping away from the monotonous approach of enclosed classrooms, the school is designed to maximise movability and openness through curvilinear spaces, double-height volumes and vertical and horizontal interconnections.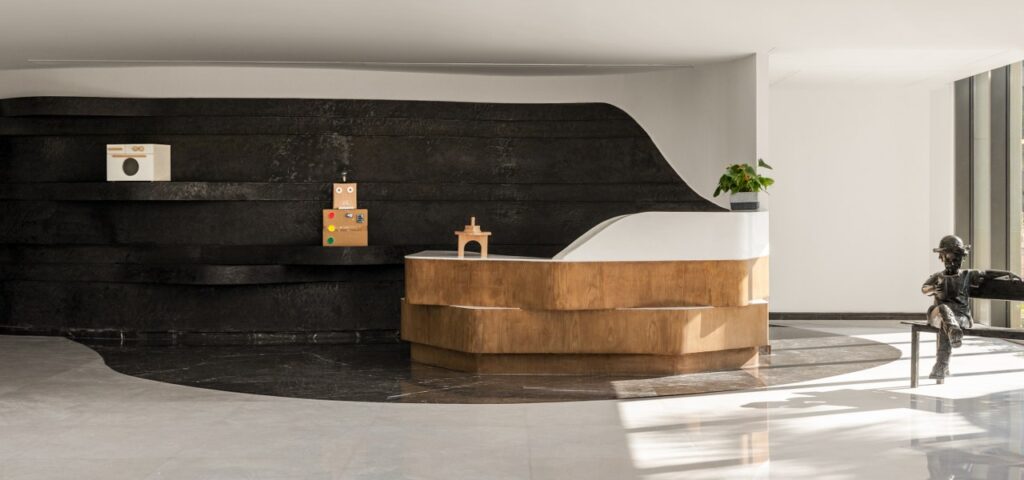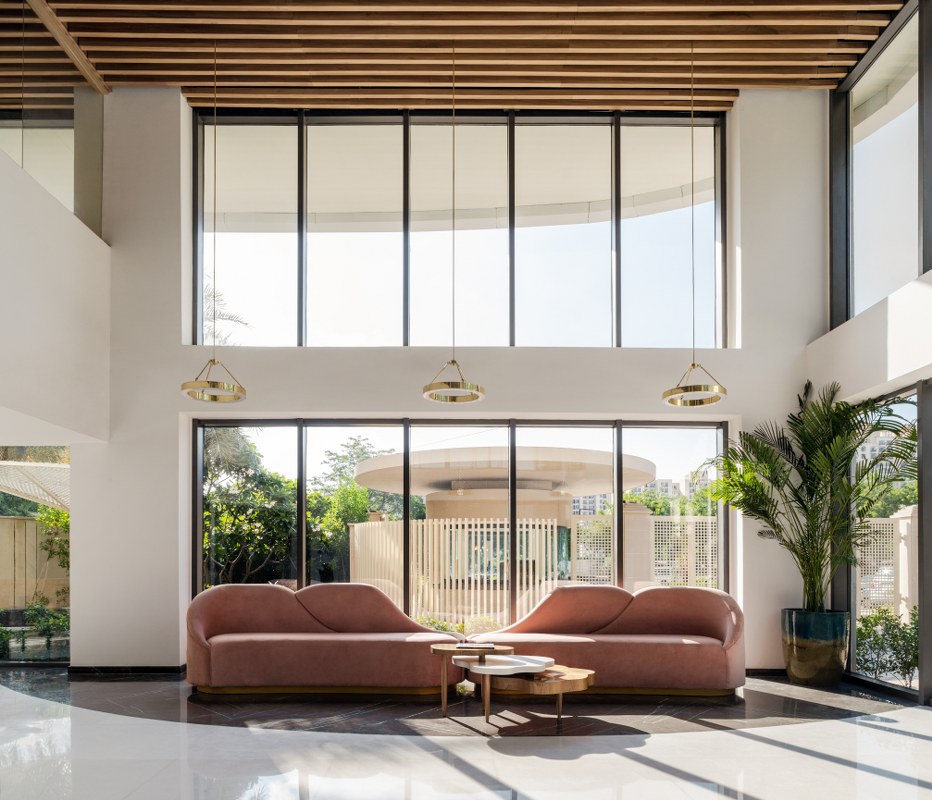 The school has a simple layout with functions on either side of a central atrium. Upon entrance, one steps into a double-height reception, which also acts as a spacious and well-lit seating area. On the right are admin areas, a SEN room, an infirmary, the principal's cabin and the conference room.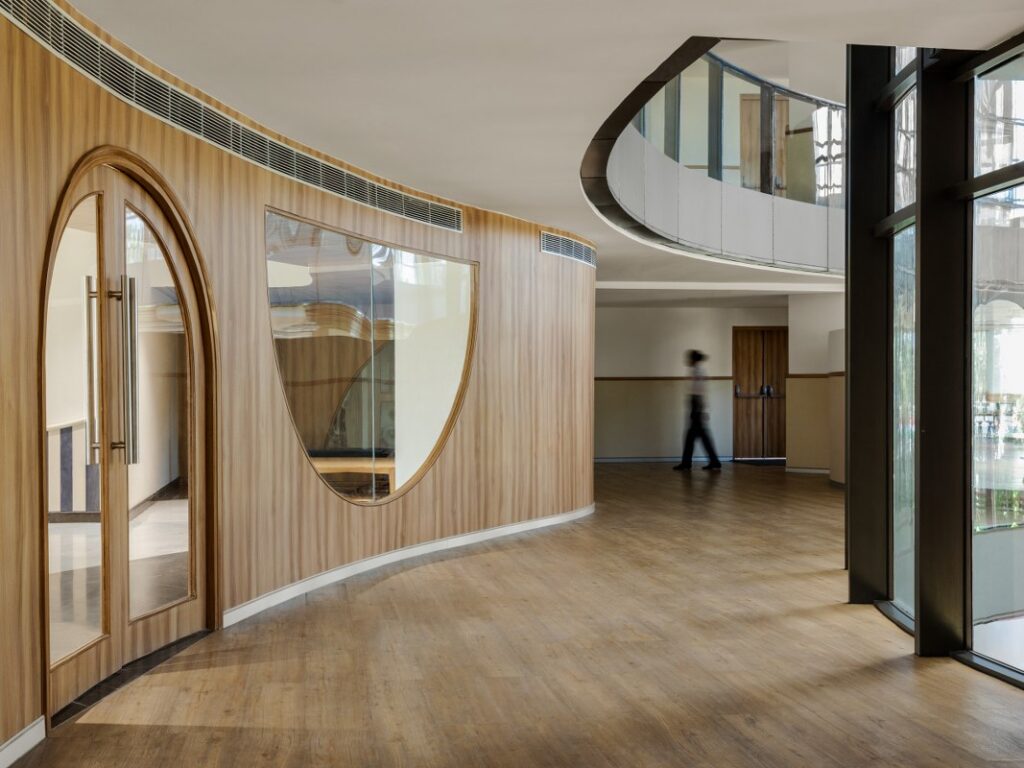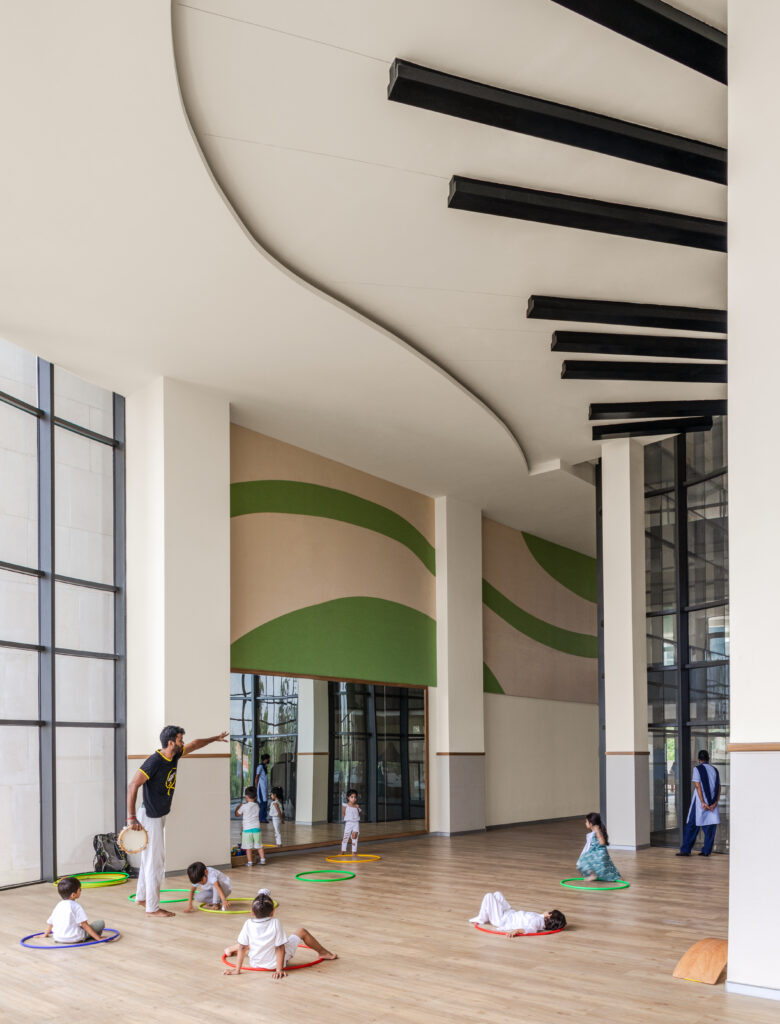 A double-height space on the left acts as an outdoor learning and play area, offsetting the lack of a campus-style playground.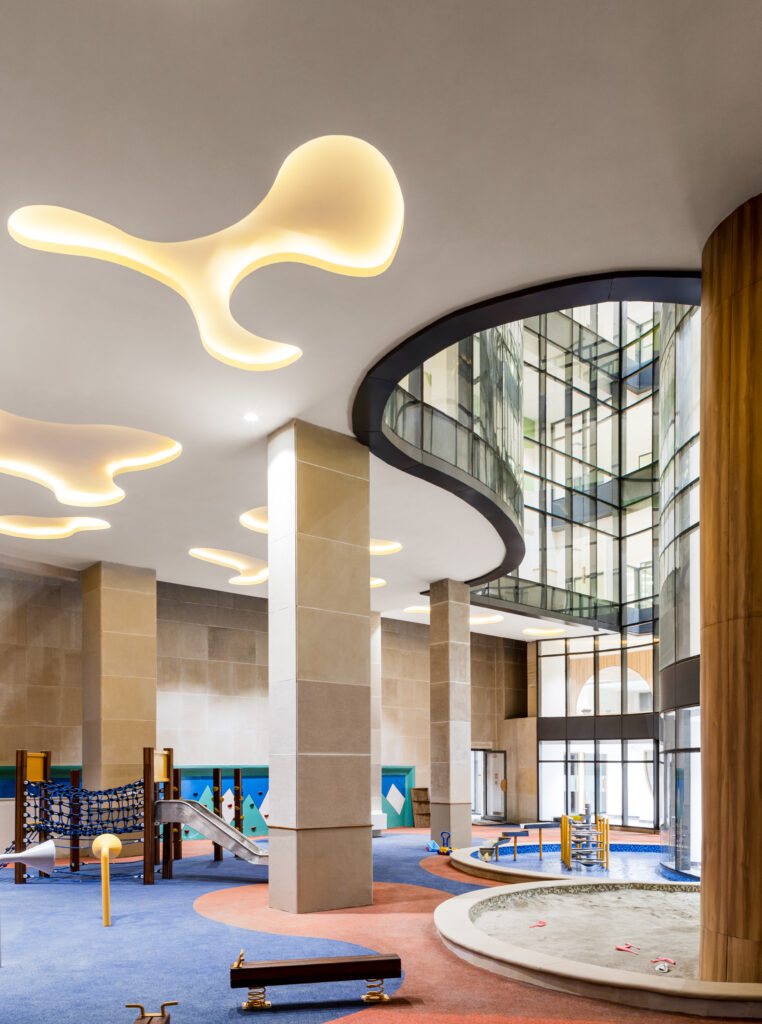 A central corridor, curving and open in nature, is conceptualised as an activity area, rather than a passageway, where children can learn and play.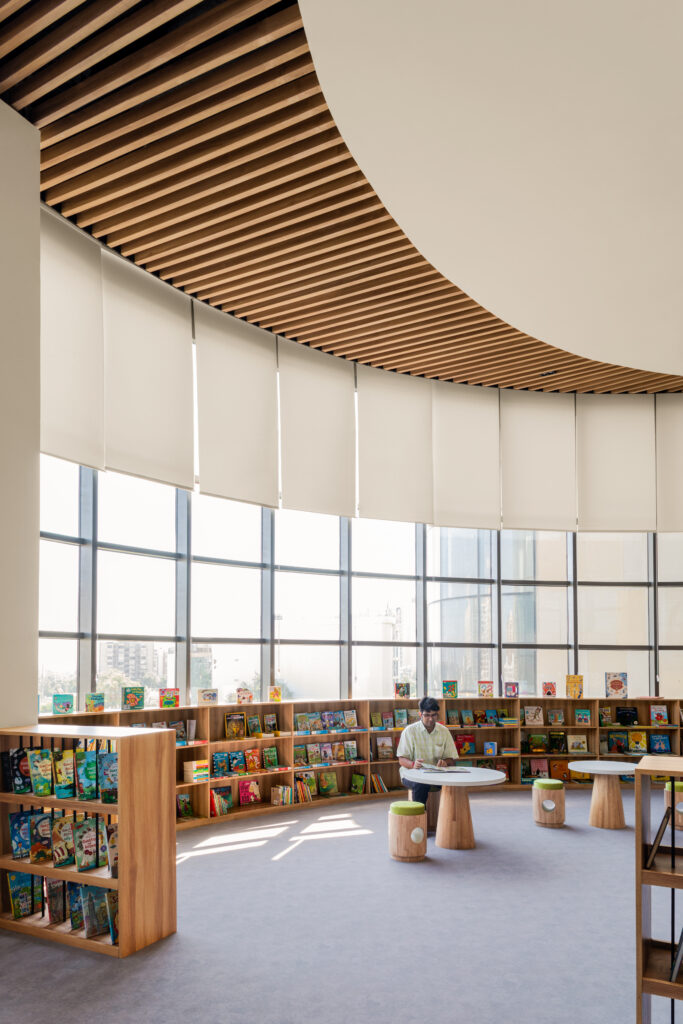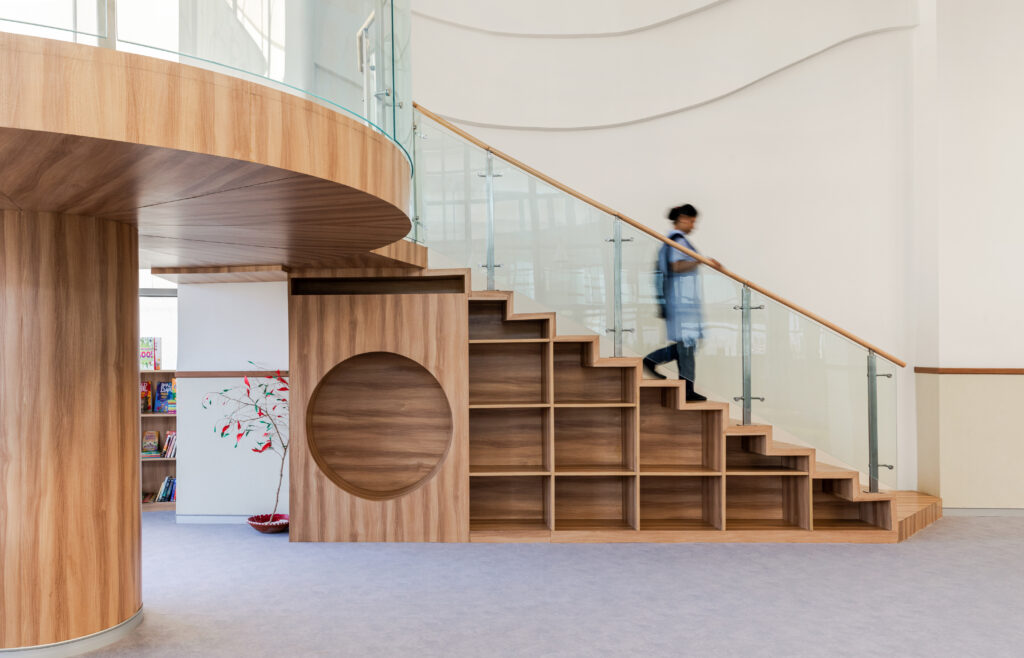 The atrium in the center visually opens up the vertical spine of the school, where all the upper floors are walled in glazing. These internal glass walls, curving on the footprint of the central corridor transform the school's experiential quality and creates seamless connections between spaces.
A staircase at the right of the reception leads one to the upper floors. Located at the northern end, is a ramp designed with a playful division wall to place tactile art and devices for sensory exploration.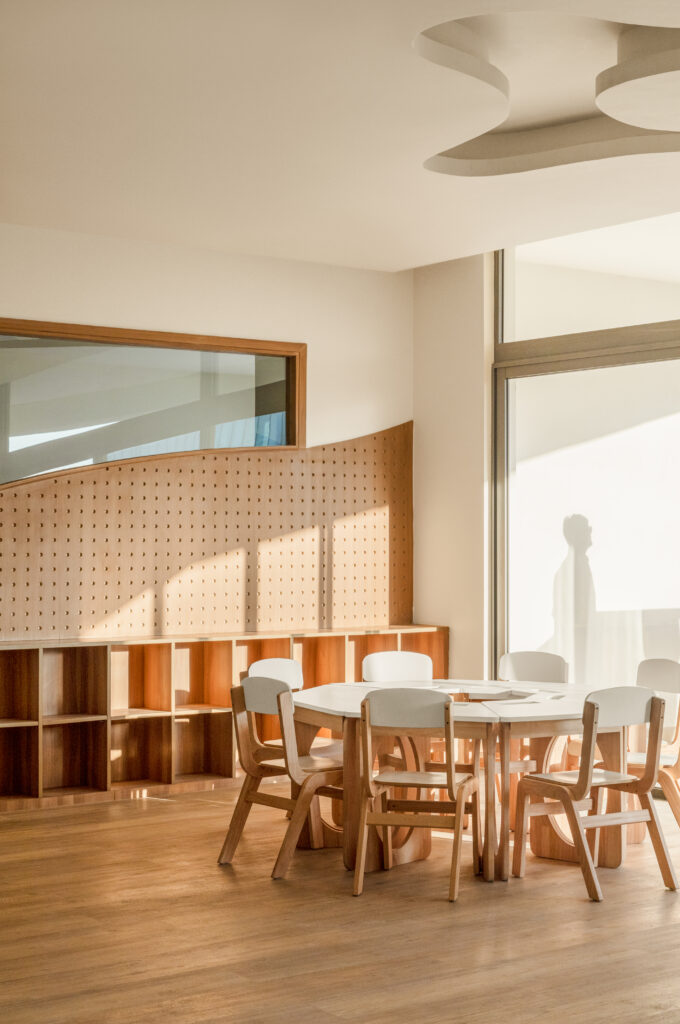 On the first floor, a spacious dining room accommodates the right end and a double-height maker's lab is on the left.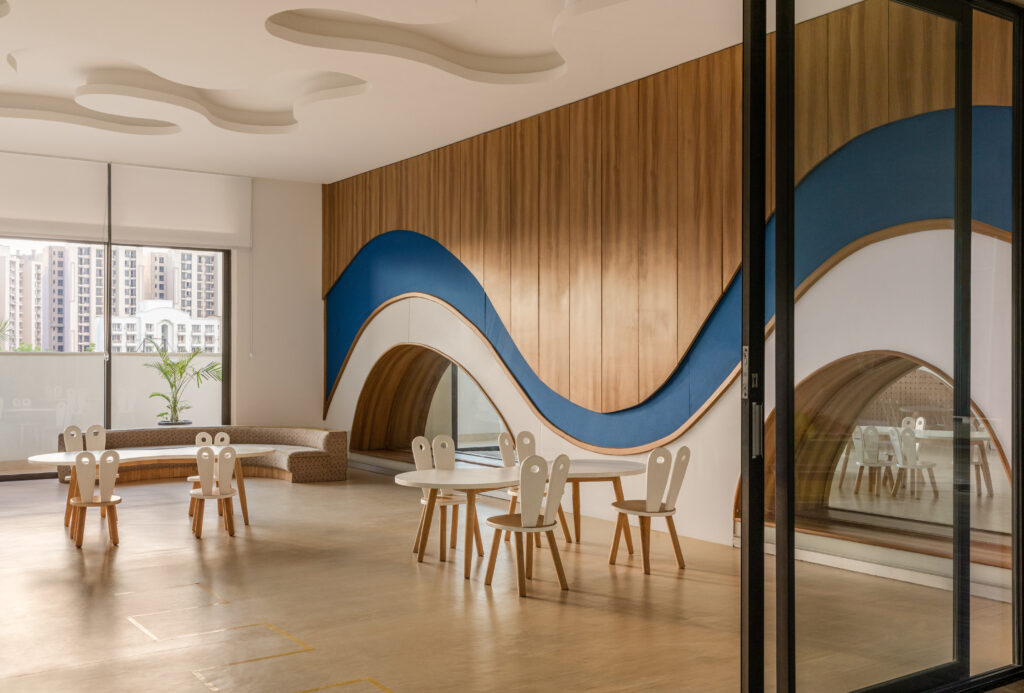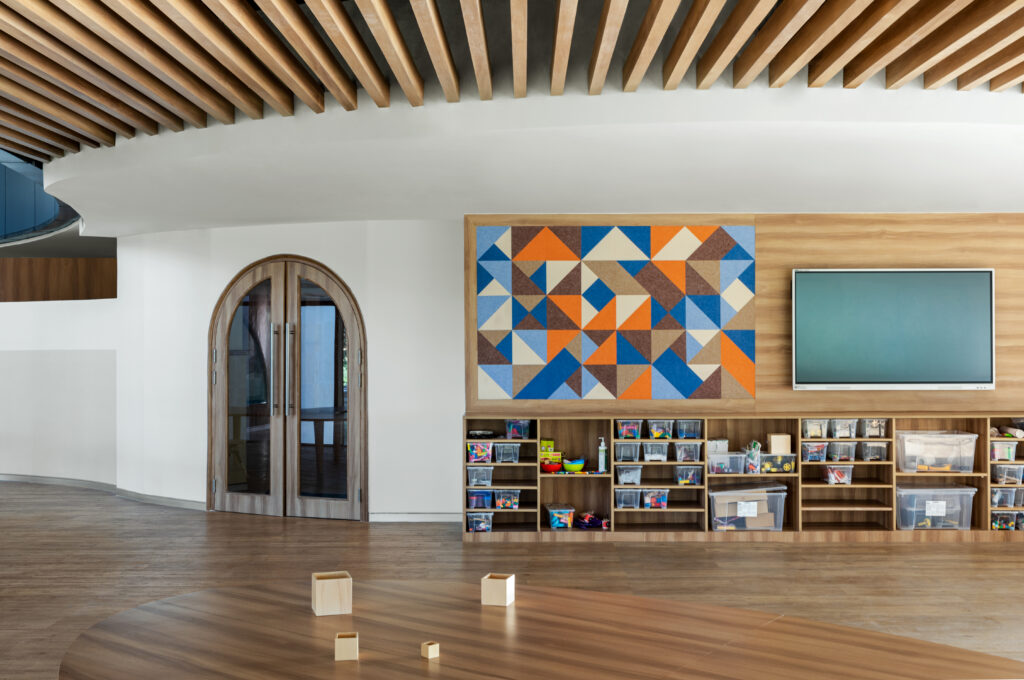 Looking down onto the atrium, this spacious room fosters interesting visual connectivity with the outdoor play area. On the upper floors, classrooms are located on the southern and the northwestern sides of the building, opening out onto small terraces. On every floor, double-height activity rooms overlook the atrium through full-length glazing.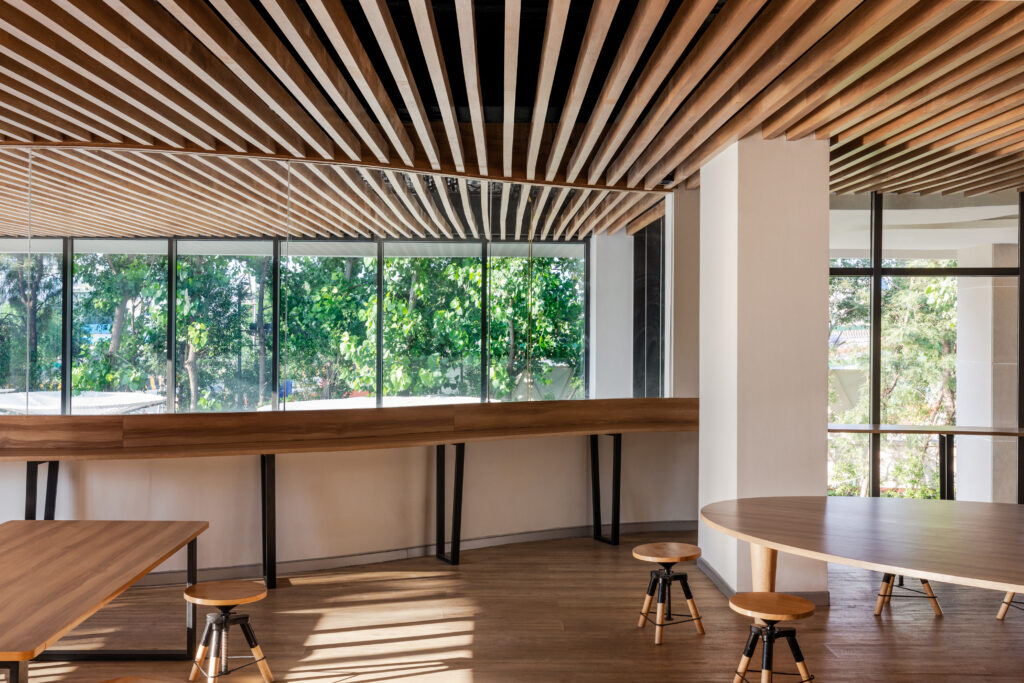 Placed alternatingly on either side of the atrium, these include a music and movement room, a student's performing area and a spacious library. High ceilings,and transparent, curving.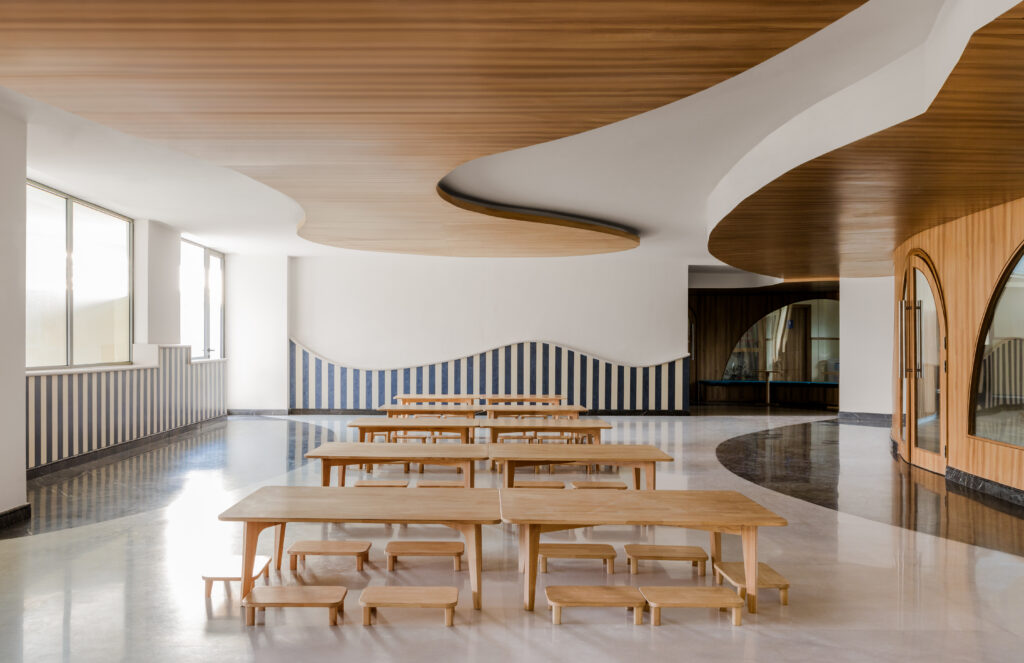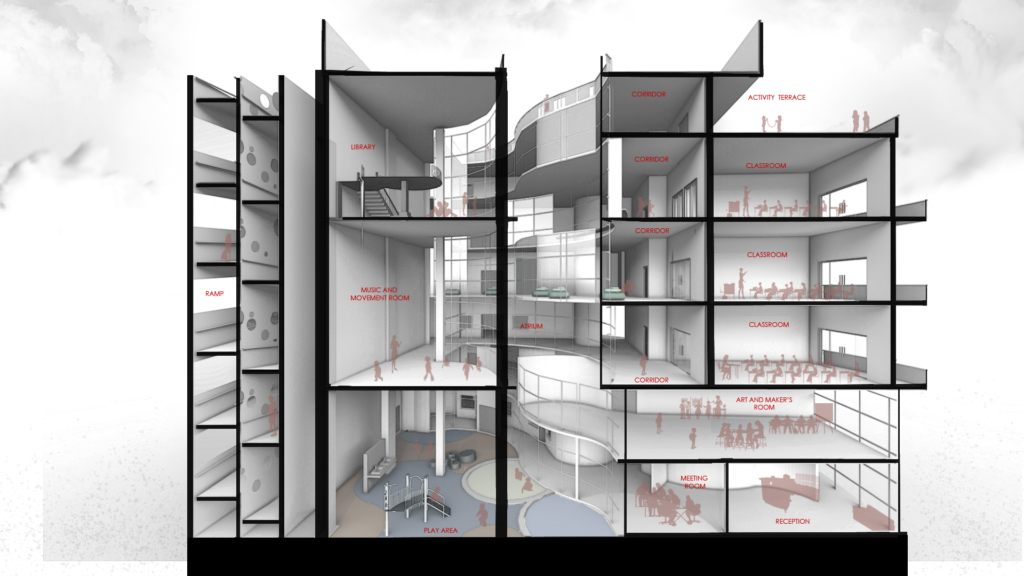 FACT FILE
Designed by : Vijay Gupta Architects
Project Type : Institutional
Project Name : Vedanya School
Location : Gurgaon
Year Built : March 2022
Site Area : 2500 sq.m
Built-Up Area : 5000 sq.m
Principal Architect : Saurabh Gupta
Interior Design : Akanksha Gupta
Photograph Courtesy : Suryan Dang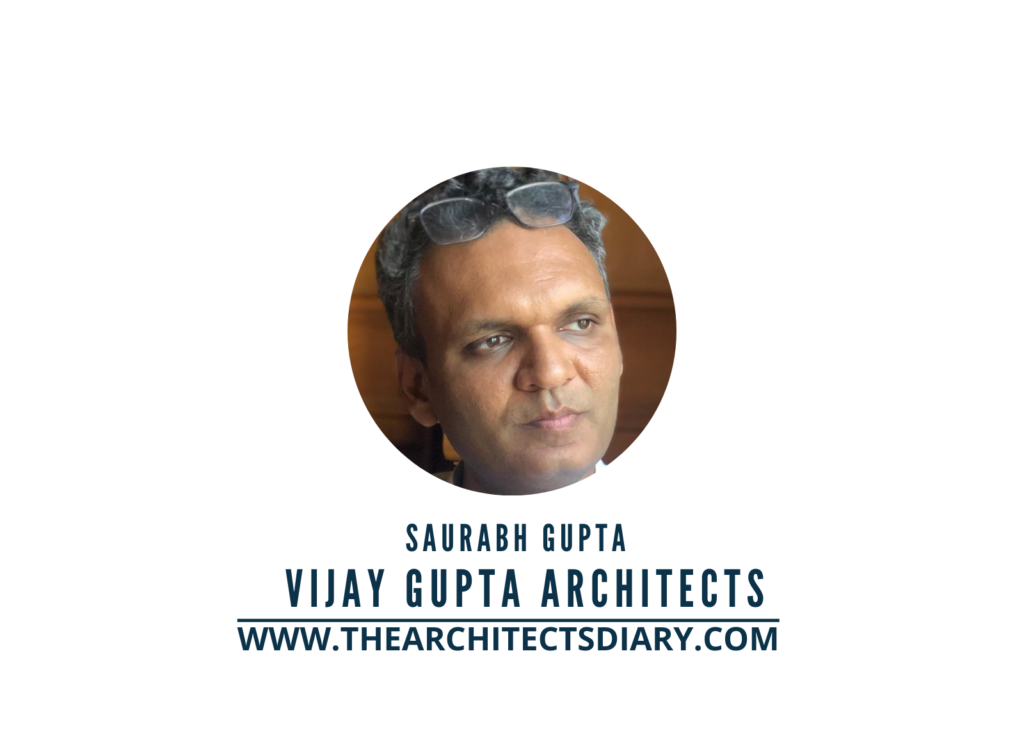 Firm's Website Link : Vijay Gupta Architects
Firm's Instagram Link : Vijay Gupta Architects
Firm's Facebook Link : Vijay Gupta Architects
For Similar Projects >> THE RAJAKUMARI RATNAVATI GIRL'S SCHOOL – AN ARCHITECTURAL MARVEL