&nbsp
Warm And Inviting Contemporary Getaway Apartment | Studio Crimson
A contemporary getaway that allows its visitors to find a temporary escape from the real world. The client's brief was clear. He wanted a home that could be used for get-togethers and more importantly, for his family to unwind. Overall, the place is a refreshing, relieving and reassuring weekend home which is perfect to relax and let your hair down.  In order to fulfill these requirements, a series of careful spatial planning techniques were incorporated which resulted in an abode that is not only chic and comfortable but also an extension of the people using it.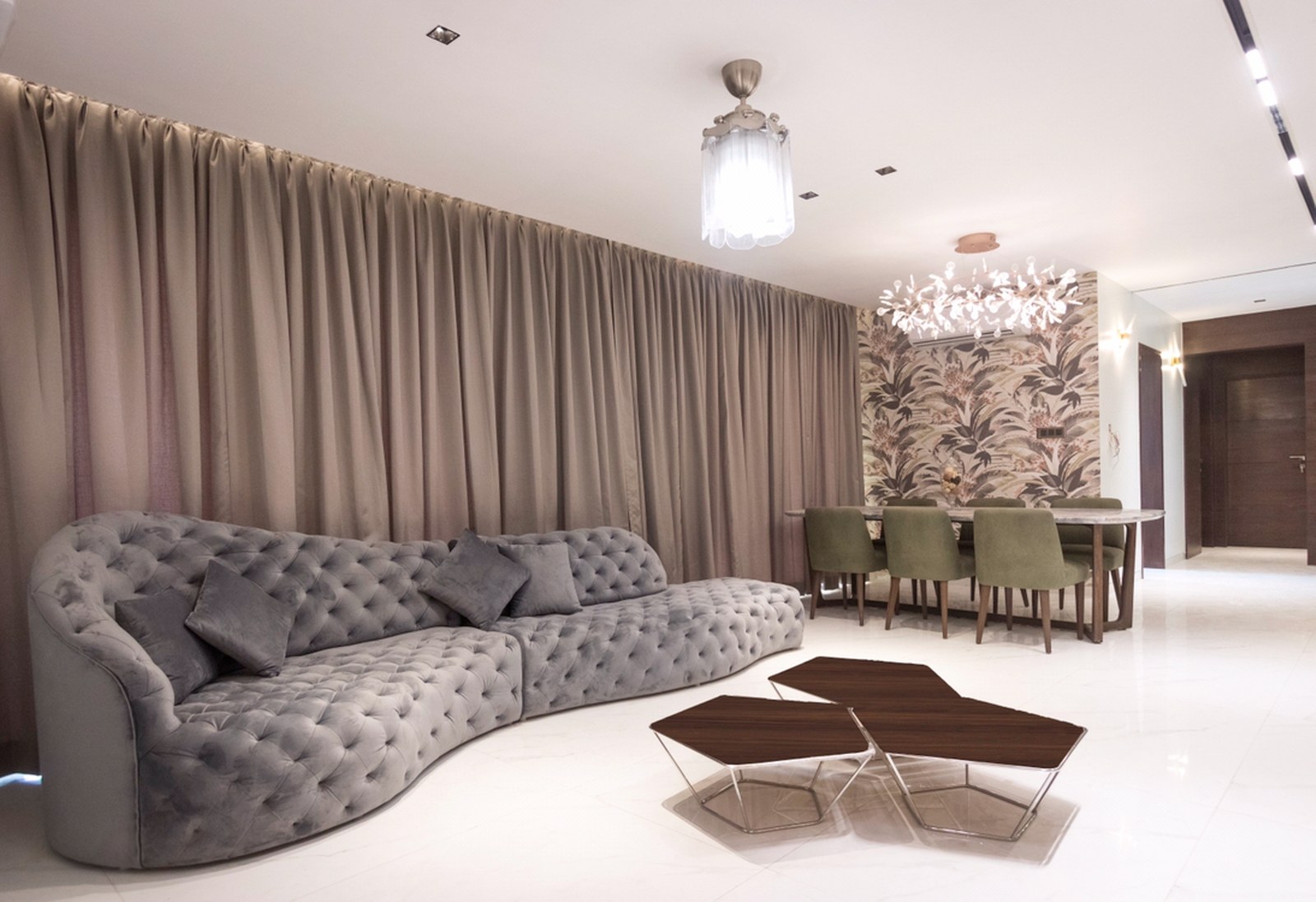 An effort was made to ensure that the entrance is warm and inviting. This was done by introducing a gorgeous and curvy tufted sofa that would help you forget your everyday hassles and drift you into an ideal retreat. Adding to the weekend vibes is a dining area with the backdrop of a tropical wallpaper that exemplifies the cooler tints of green, yellow and orange.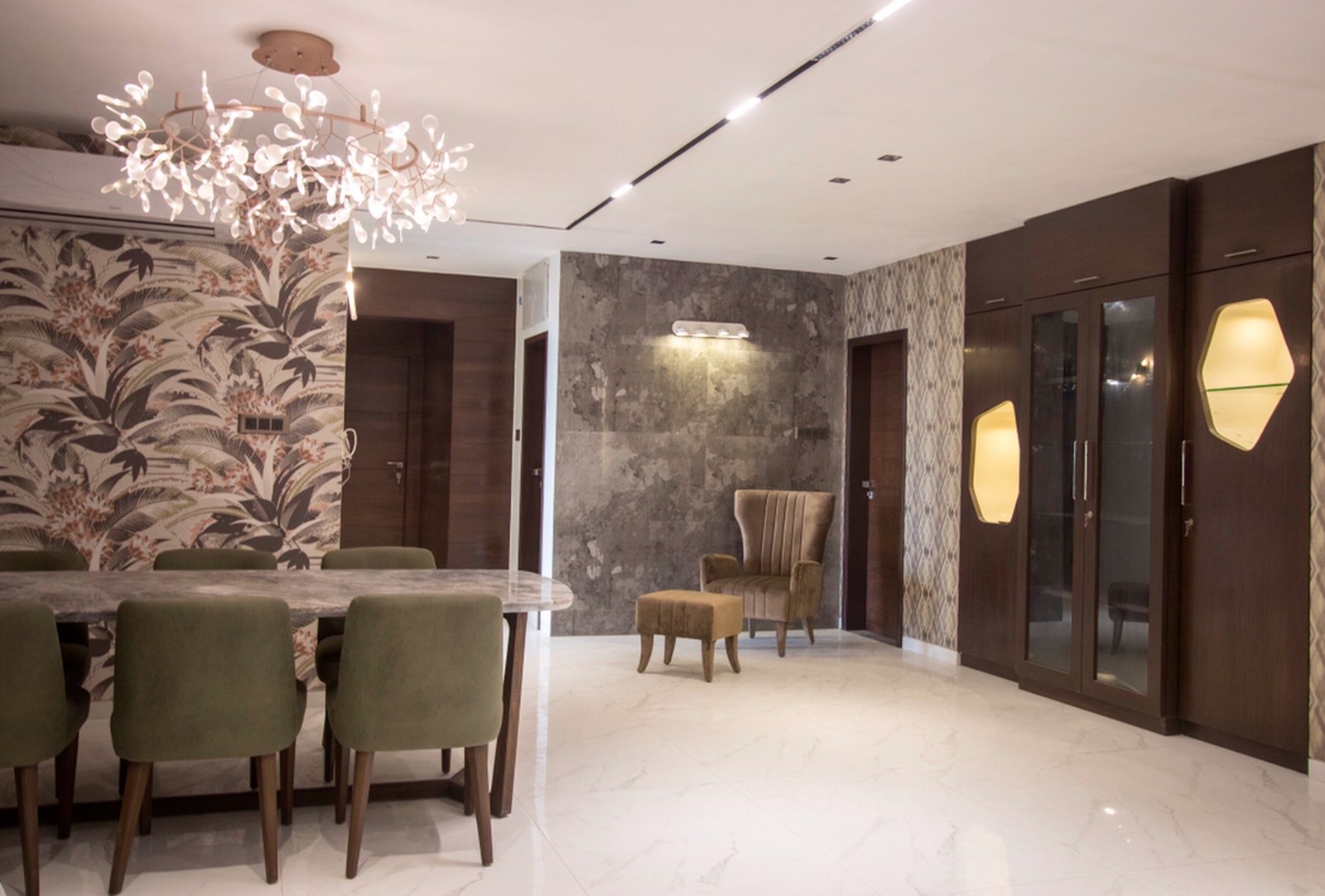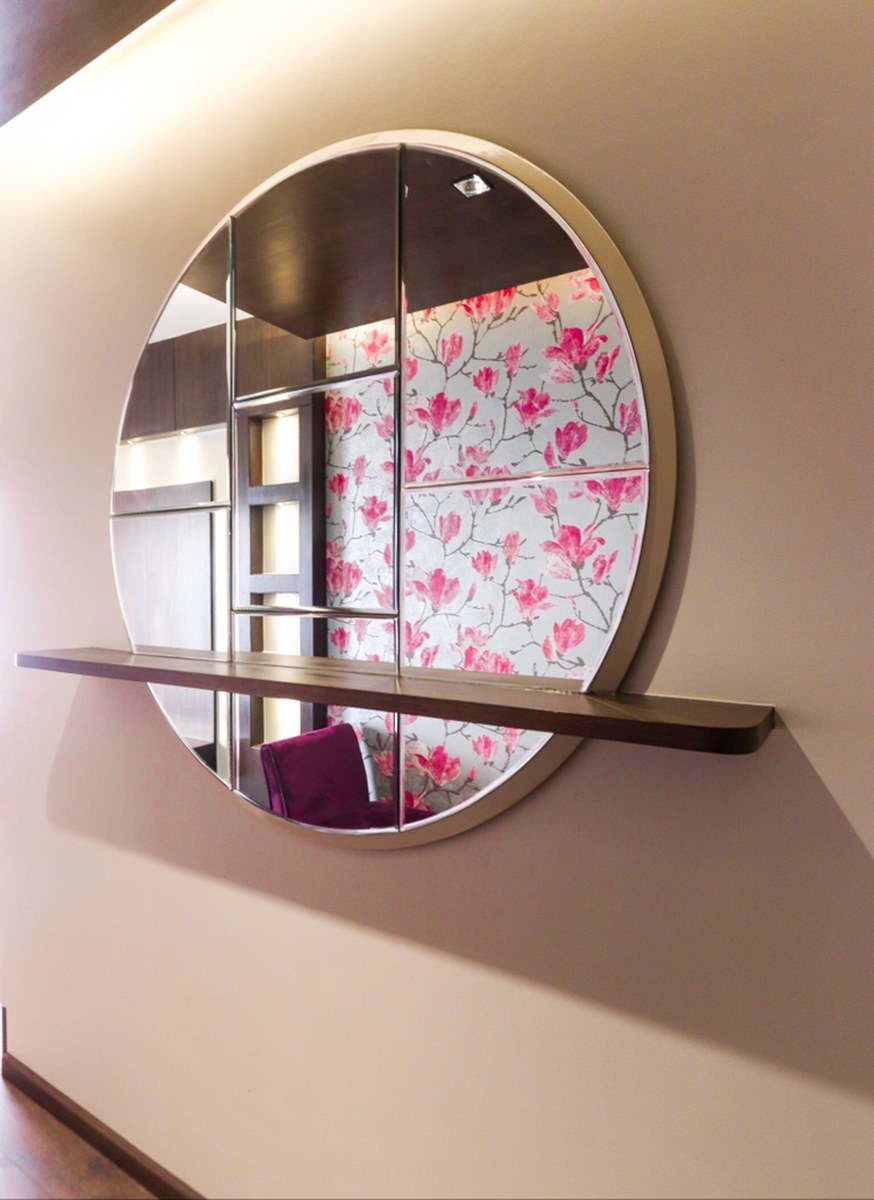 The living cum dining area also showcases a reading corner defined by a sink-in wing back chair, footstool, and a textured wallpaper to provide multiple seating experiences that cater to the whims of the client. Furthermore, space has been designed in a manner that allows the family to be in separate spaces yet maintain a substantial degree of visual connectivity. The purposeful use of minimum furniture carefully placed in its position leaves ample room for get-togethers.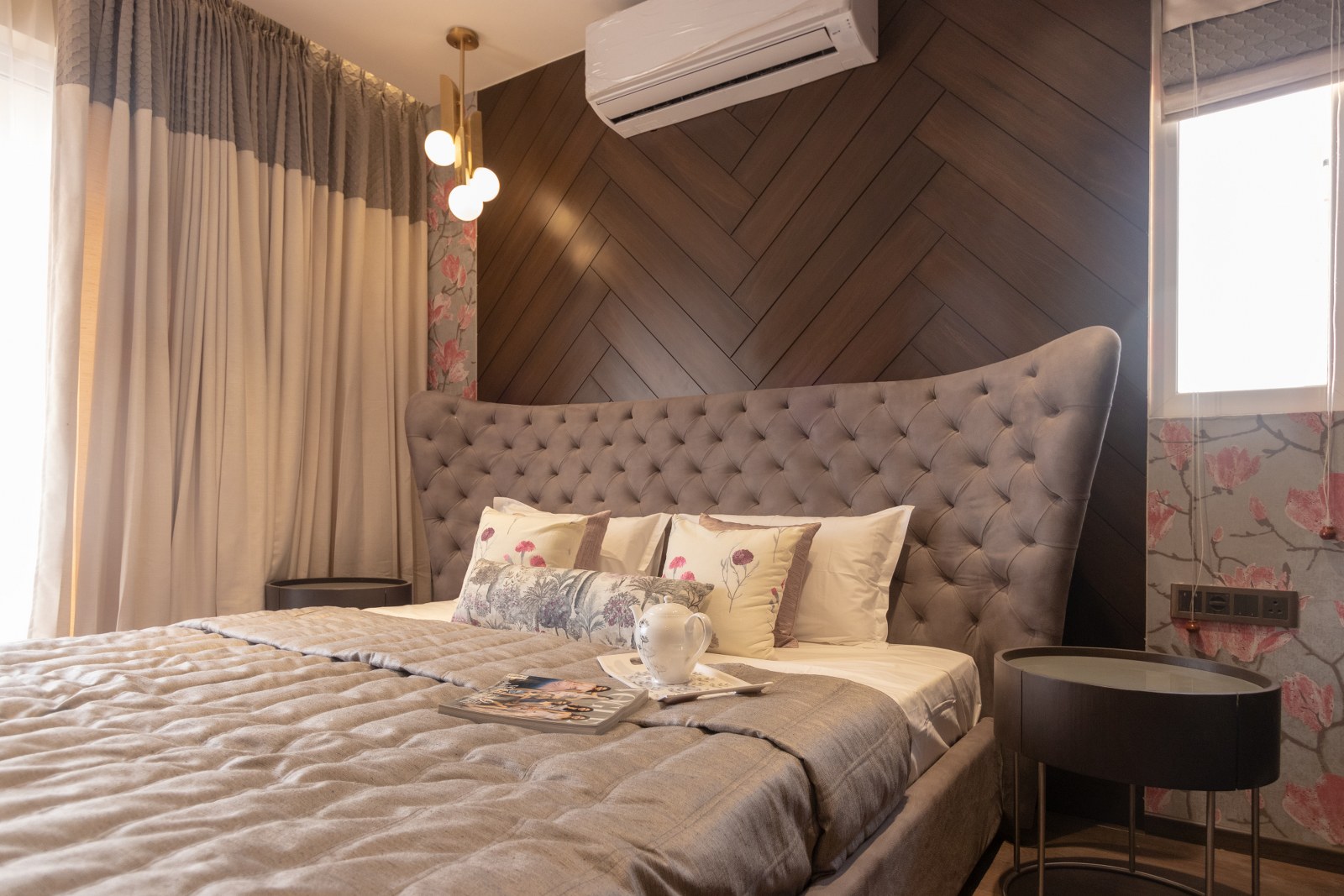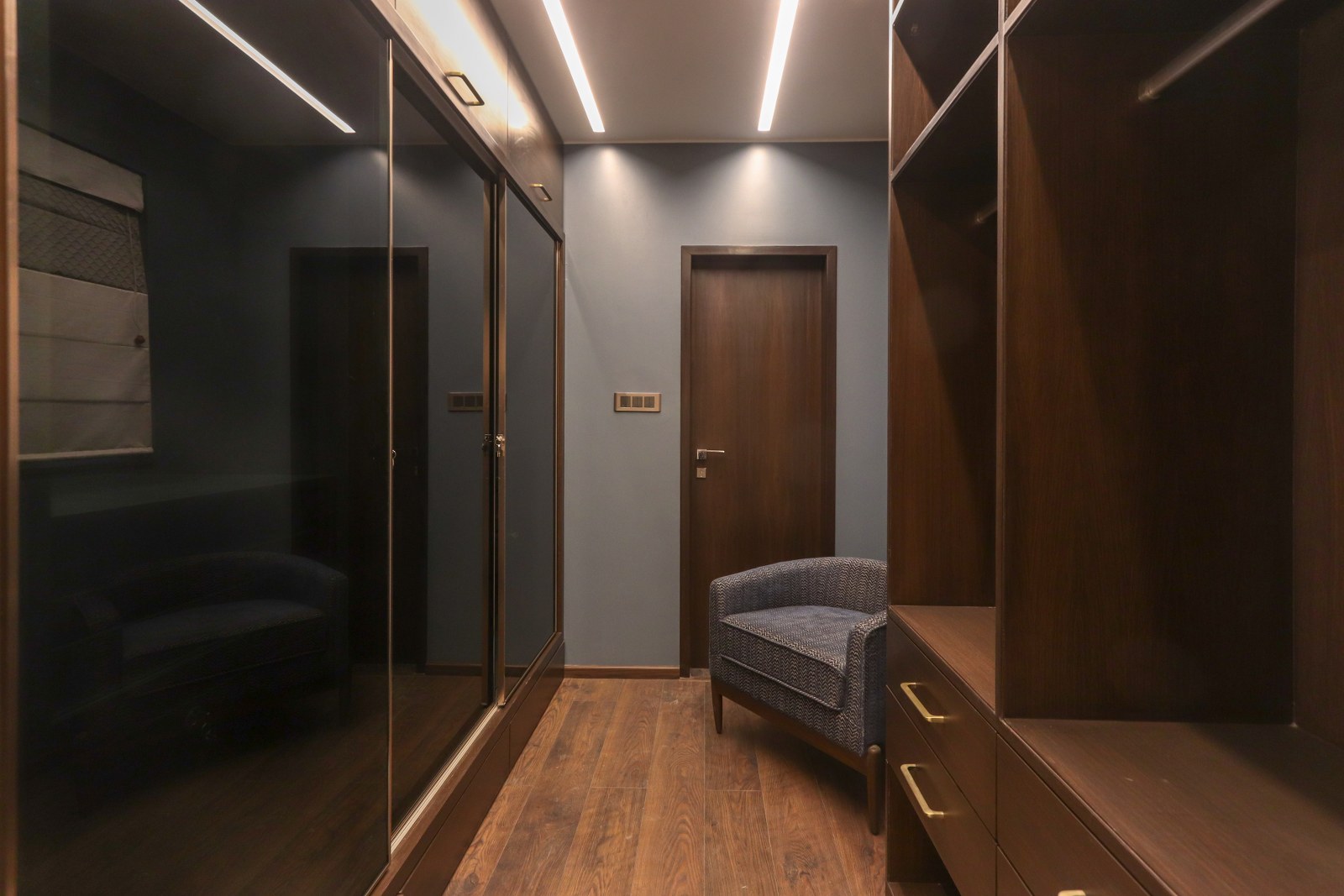 The rooms are more or less designed along the same lines except for a predominant color scheme. The tall upholstered bed backs and wooden paneled backdrops mirror the comfort and grandeur of a luxurious hotel suite. The bedrooms portray an effective play of textures, patterns, intricate details, and some delightful illumination techniques.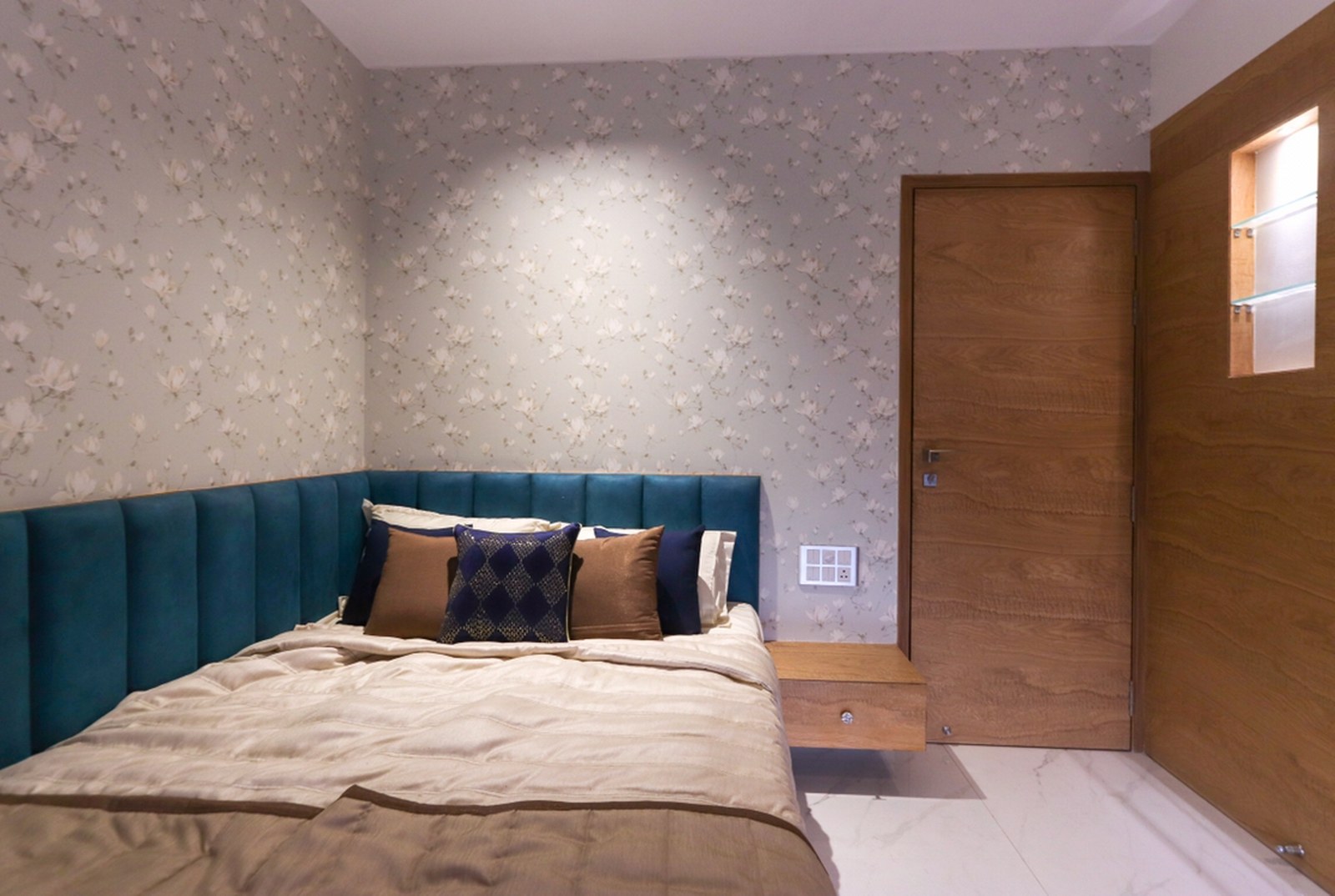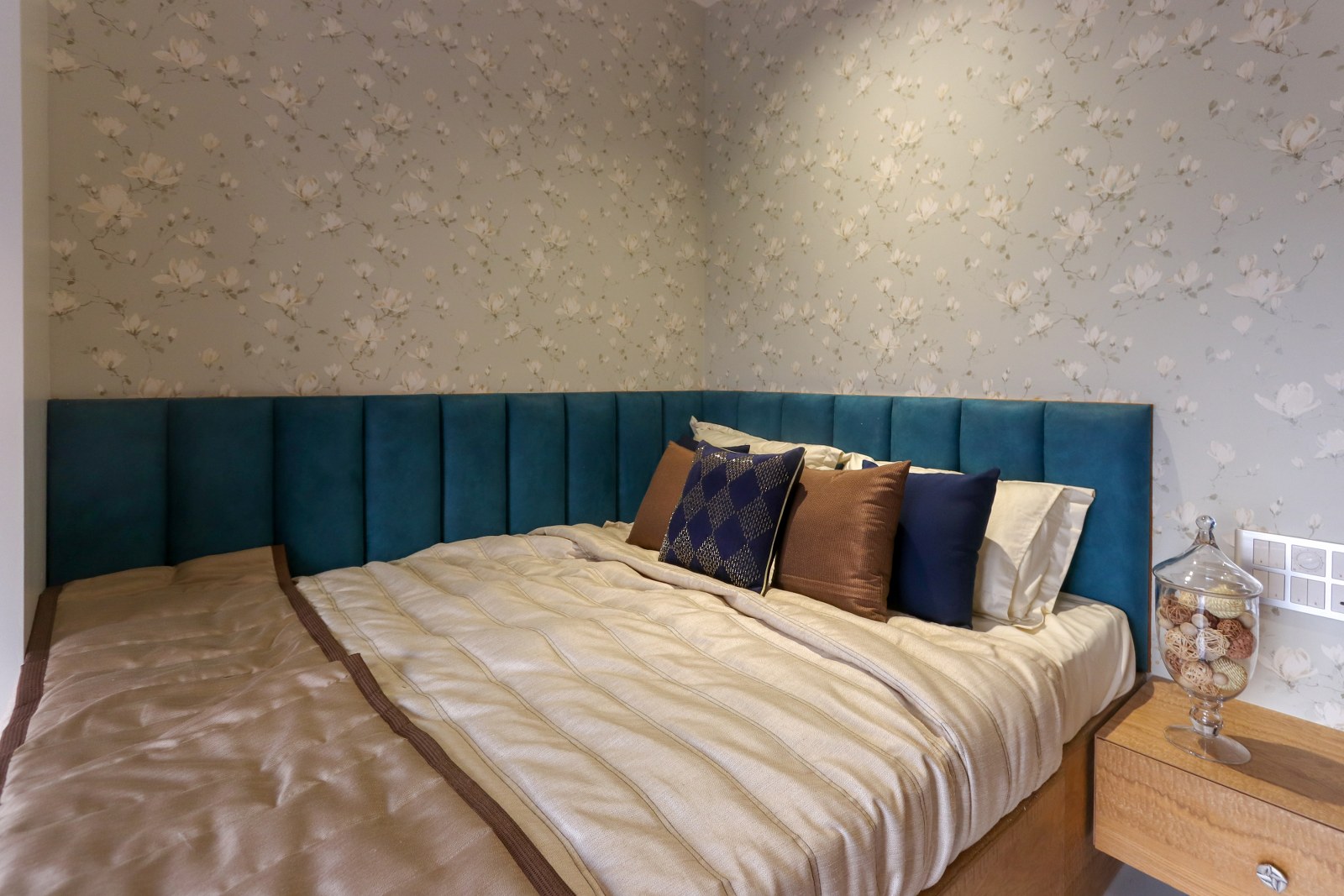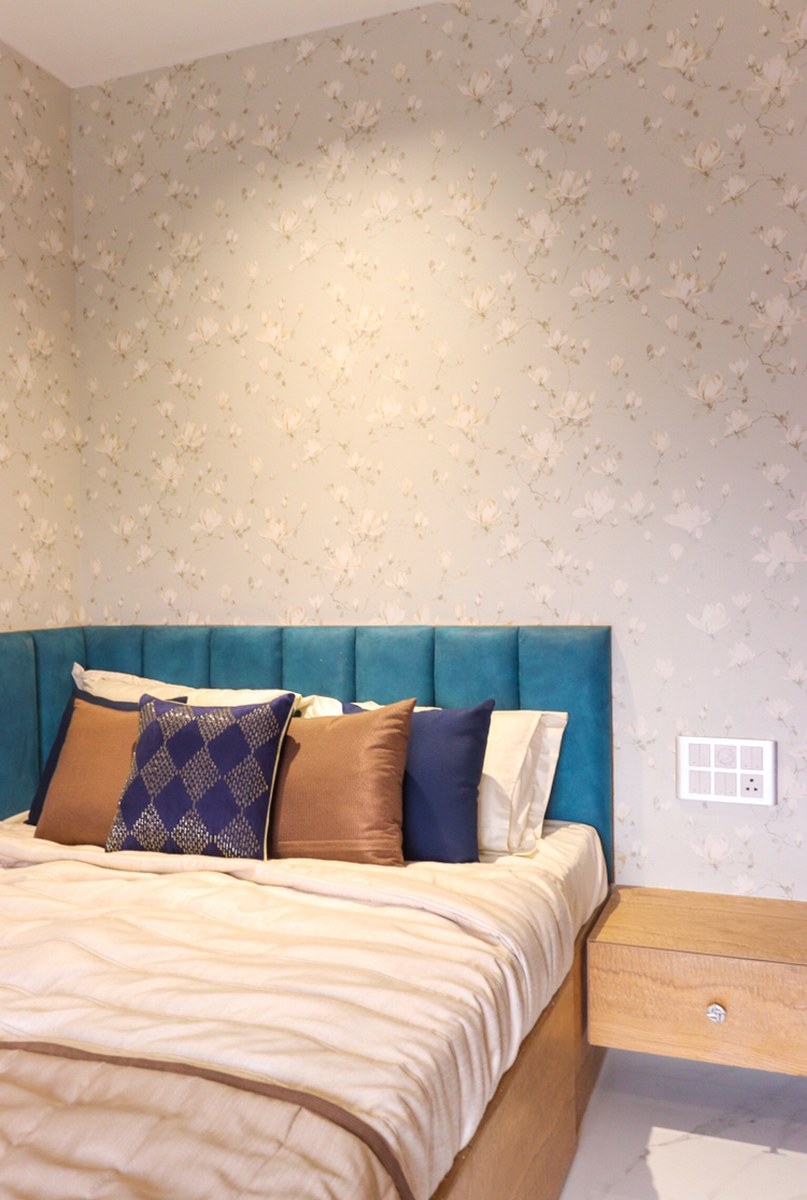 The spaces are planned in a way to make them seem clean, sharp and bigger than they actually are. A dynamic material pallet of wood, glass, and metal is well balanced by well-curated soft furnishings in sync with the color theme of each room.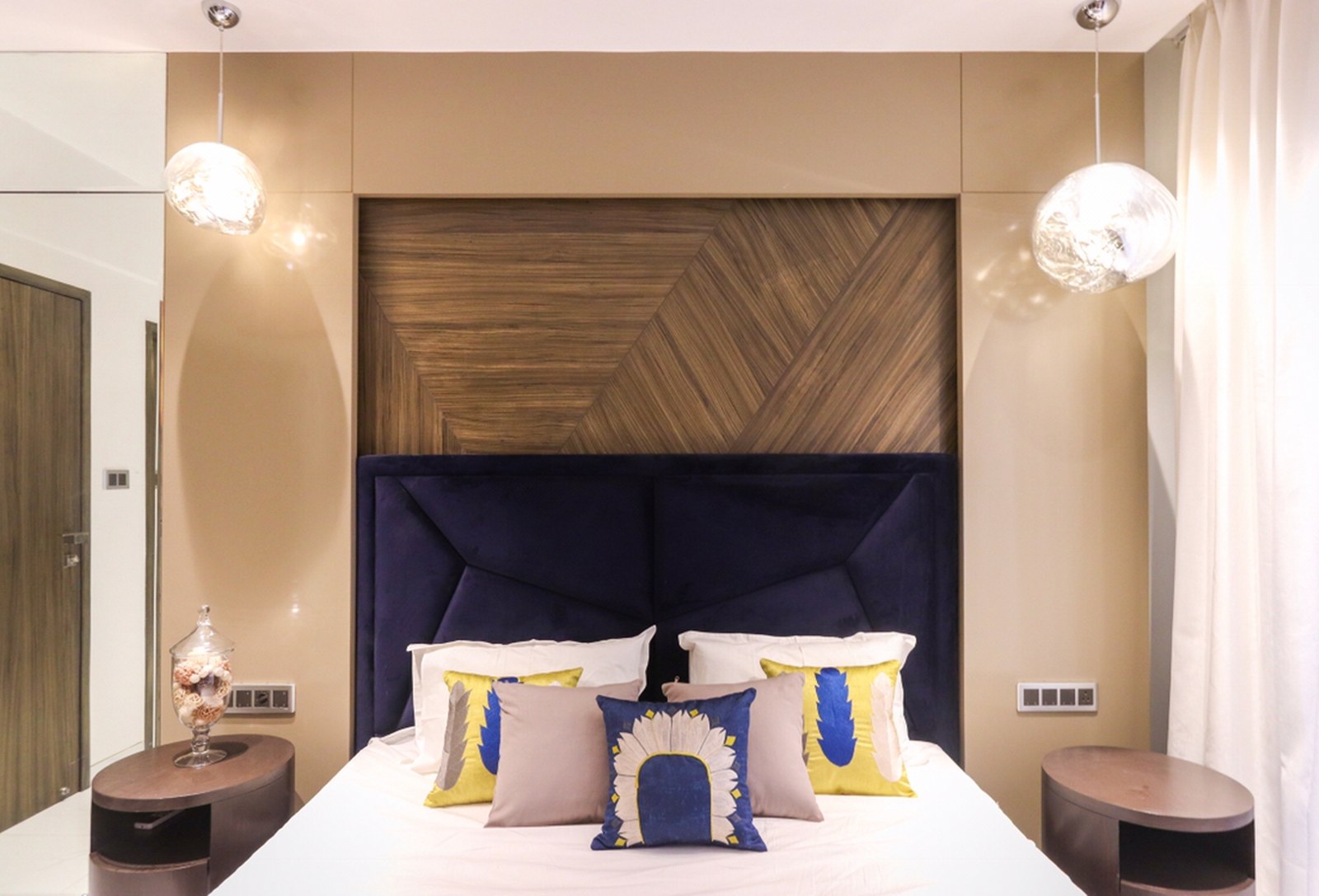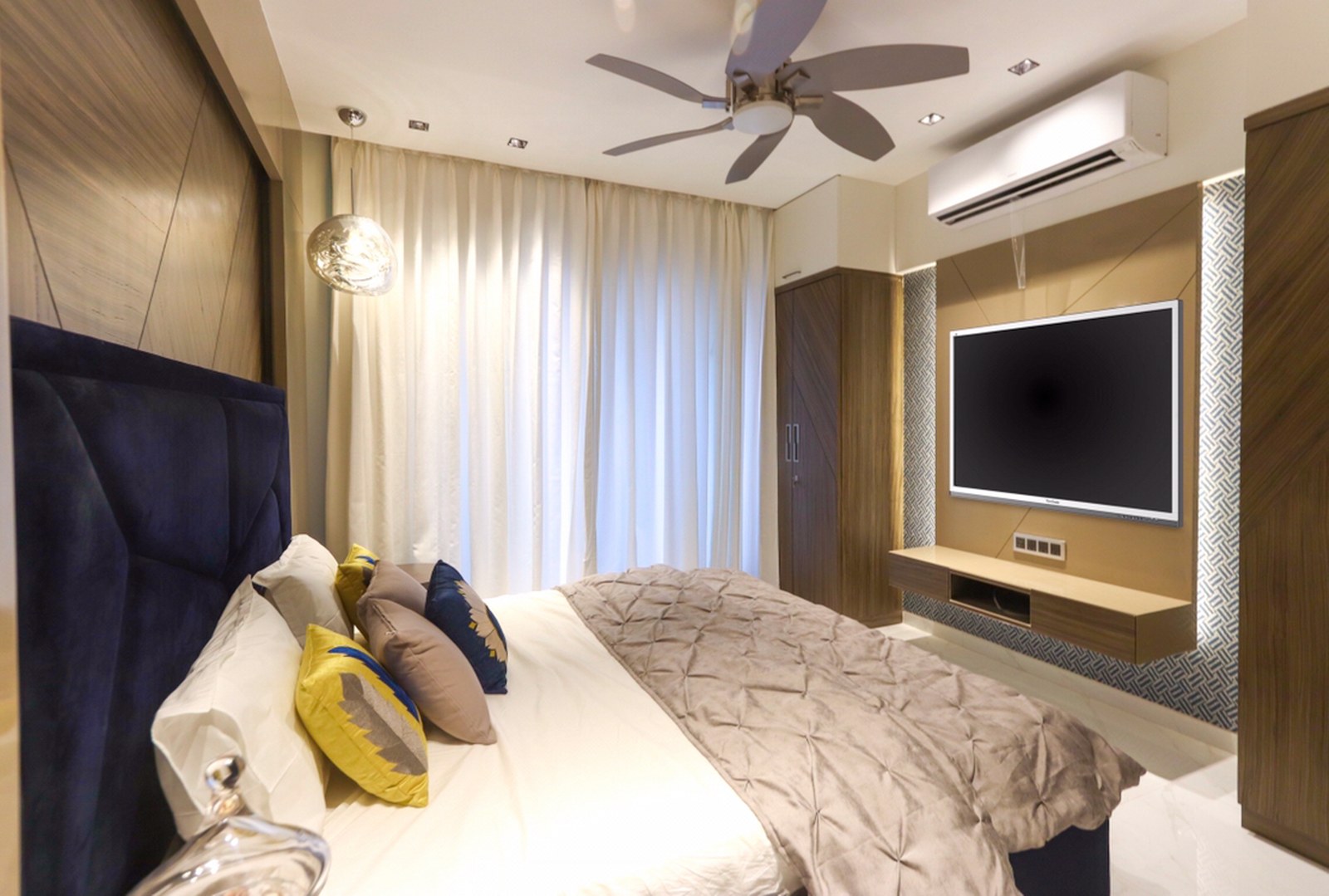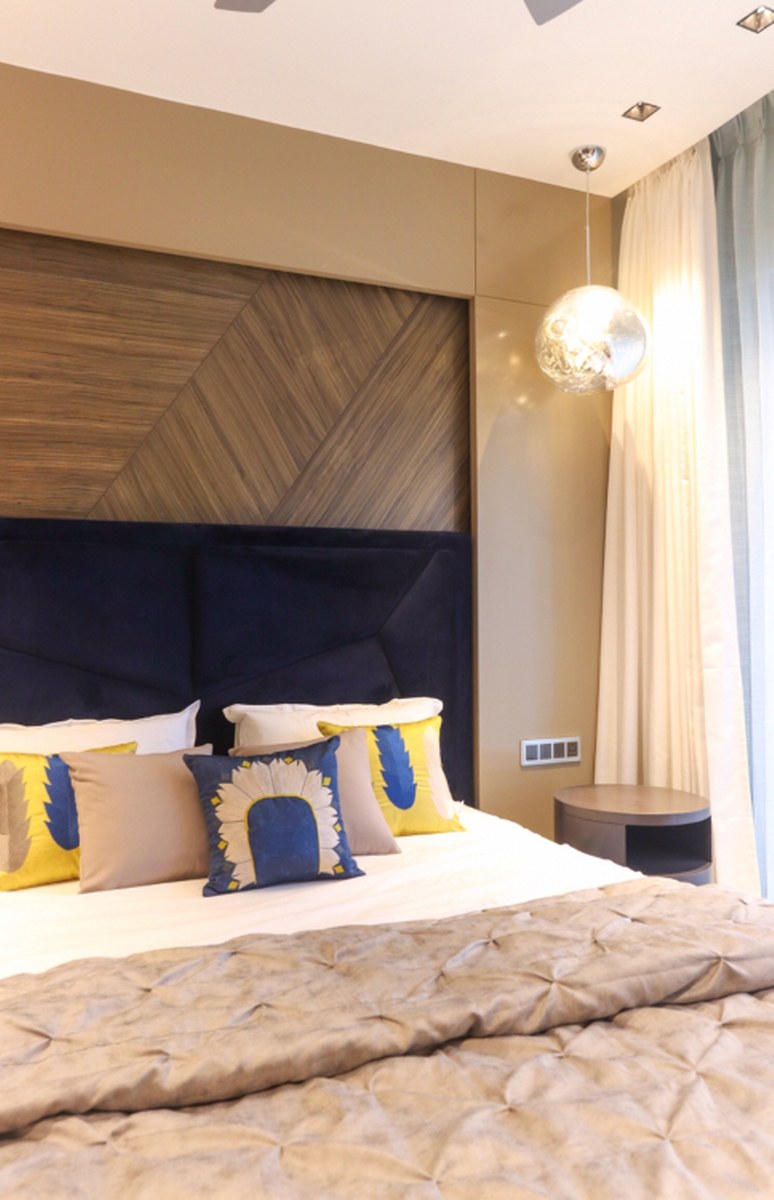 Being a weekend home the house highlights a clear distinction between the necessary and unnecessary by using minimum but functional furniture that adds a strong but definitive character to each space.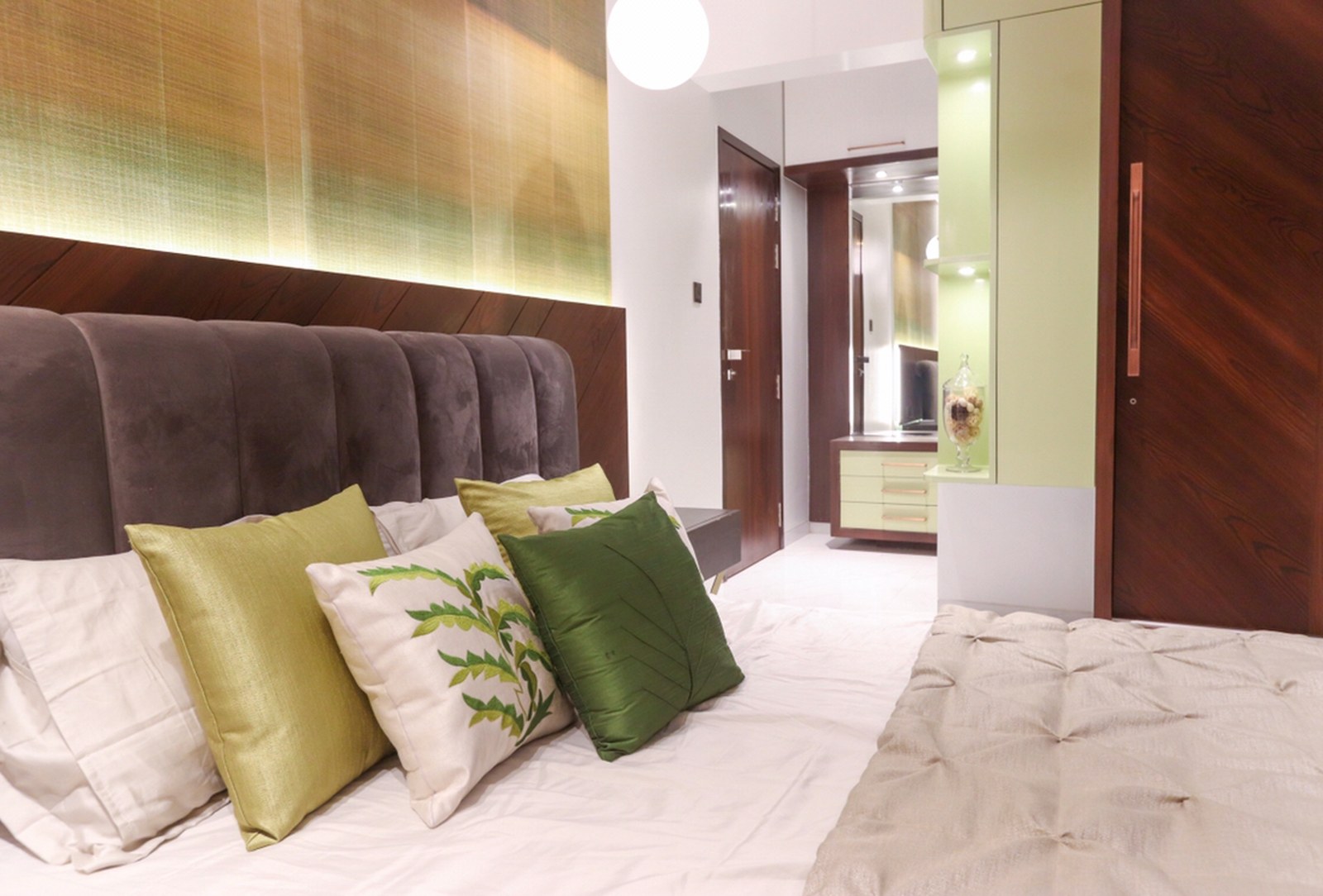 Between the lines of a natural color pallet and ambient light textures, the use of contrasting materials creates an inviting atmosphere for a home that feels both modern and chic. Overall, the place is a refreshing, relieving and reassuring weekend home which is perfect to relax and let your hair down.
FACT FILE:
Project Name: A weekend retreat à la mode
Type: Residential Interiors
Location: Pune, Maharashtra
Area: 1892 Sq. Ft.
Principal Designer: Tanvi Kale
Completion: December 2018
Facebook: https://www.facebook.com/studio.crimson20/
Instagram: https://www.instagram.com/studio.crimson/
About Firm:
Studio Crimson is an independent firm that follows a humanist approach to design. It aims to create spaces that are gracefully intricate and resonate with its social and physical context. It was founded by Tanvi Kale in 2017 and is built on the foundation of her passion to create spaces or products that embody the skill, sensibility, and craftsmanship of those involved in creating them.