Re-Imagining Workspace | ASAC
"Central to this effort was the creation of a place that celebrates wellness of its occupants and is easy to use with seamless spaces that are quickly adaptable."
Moving from a dark city building to a modern light-filled space all on one level gave us an opportunity to align their workplace aesthetics with their values of innovation, trust, strong relationships and desired transparency for effective communication.
Designer: ASAC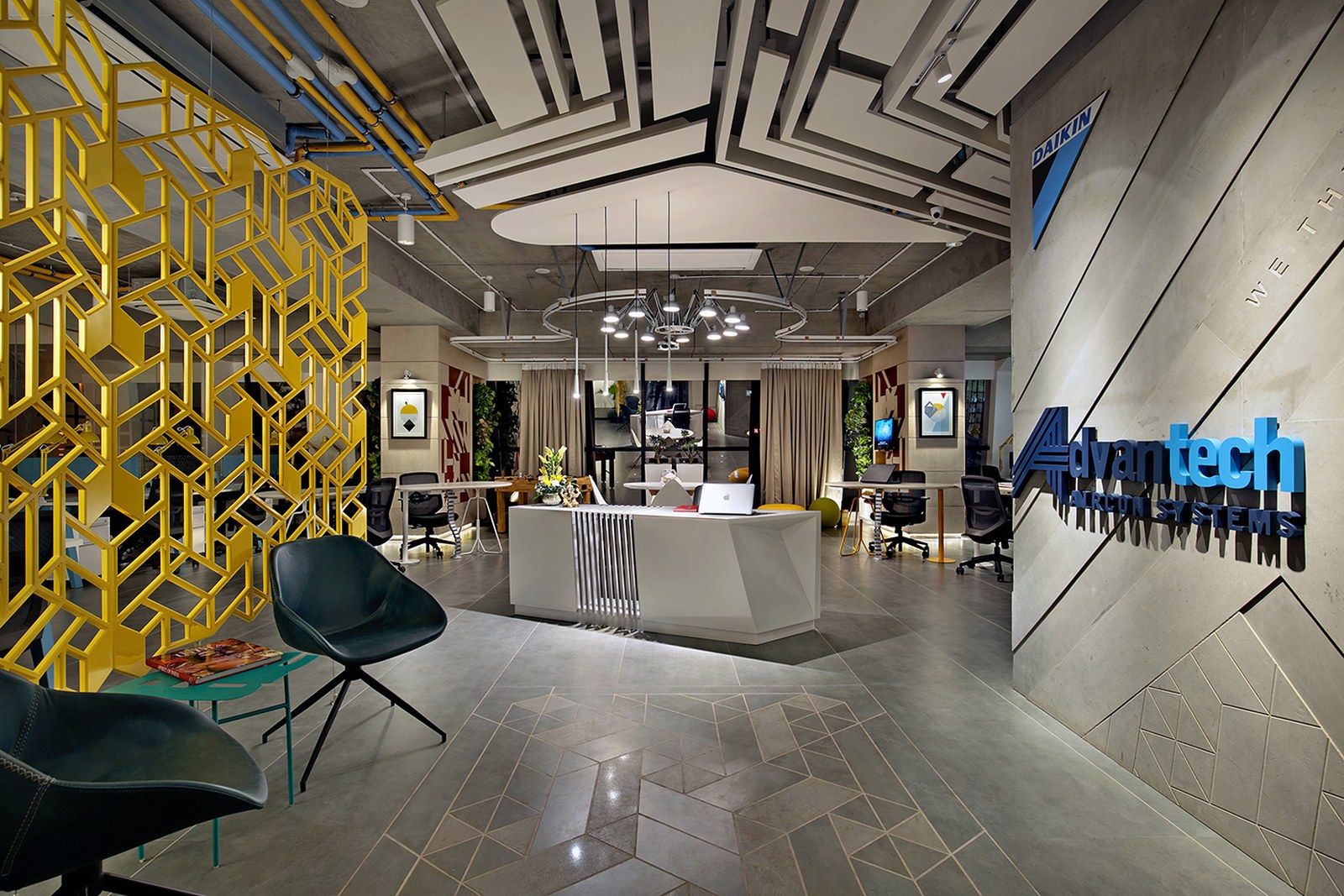 As the building has great views from all sides, it was used as an opportunity to harness the power of daylight for its occupants. The layout was planned to maximize the penetration of daylight. As a result post-occupancy, the occupants do not use artificial light till1500hrs.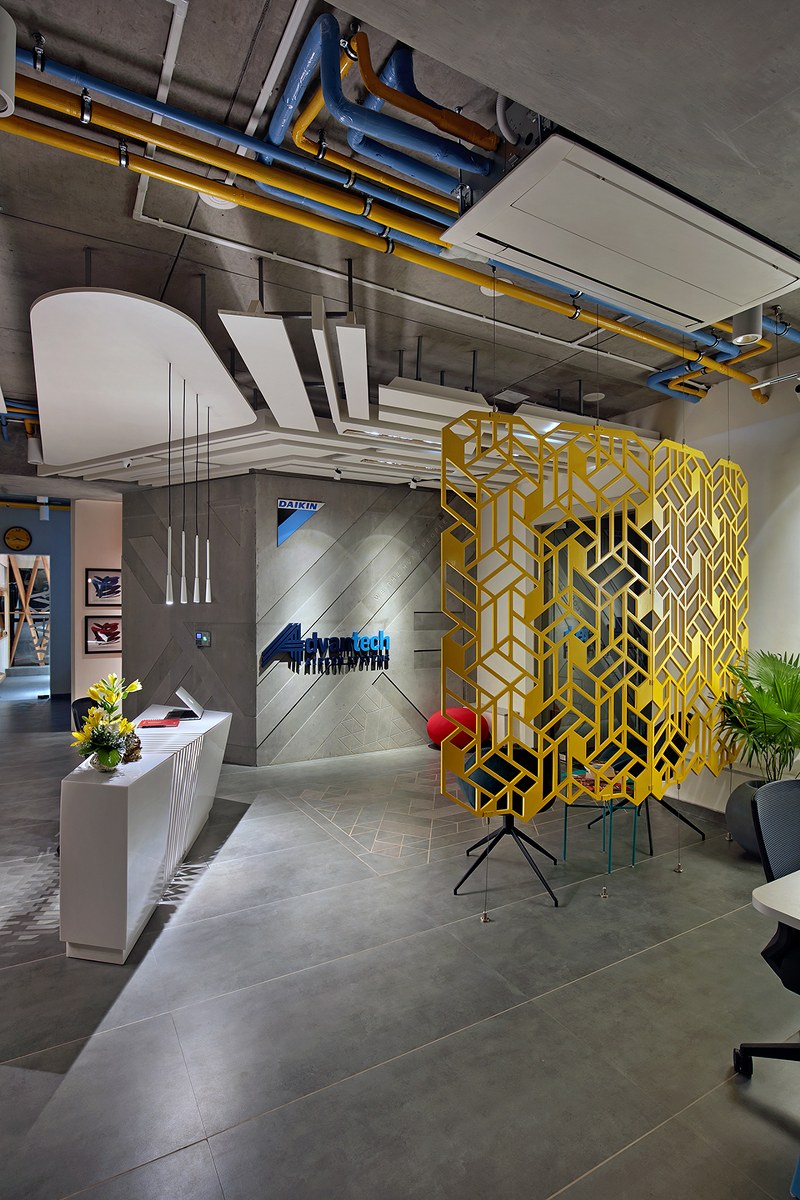 Apart from daylight the layout also optimizes outside views to >90% of its occupants and introductions of playful elements like gaming area and agile spaces as the central meeting room which doubles up as a work station when not in use as a meeting area.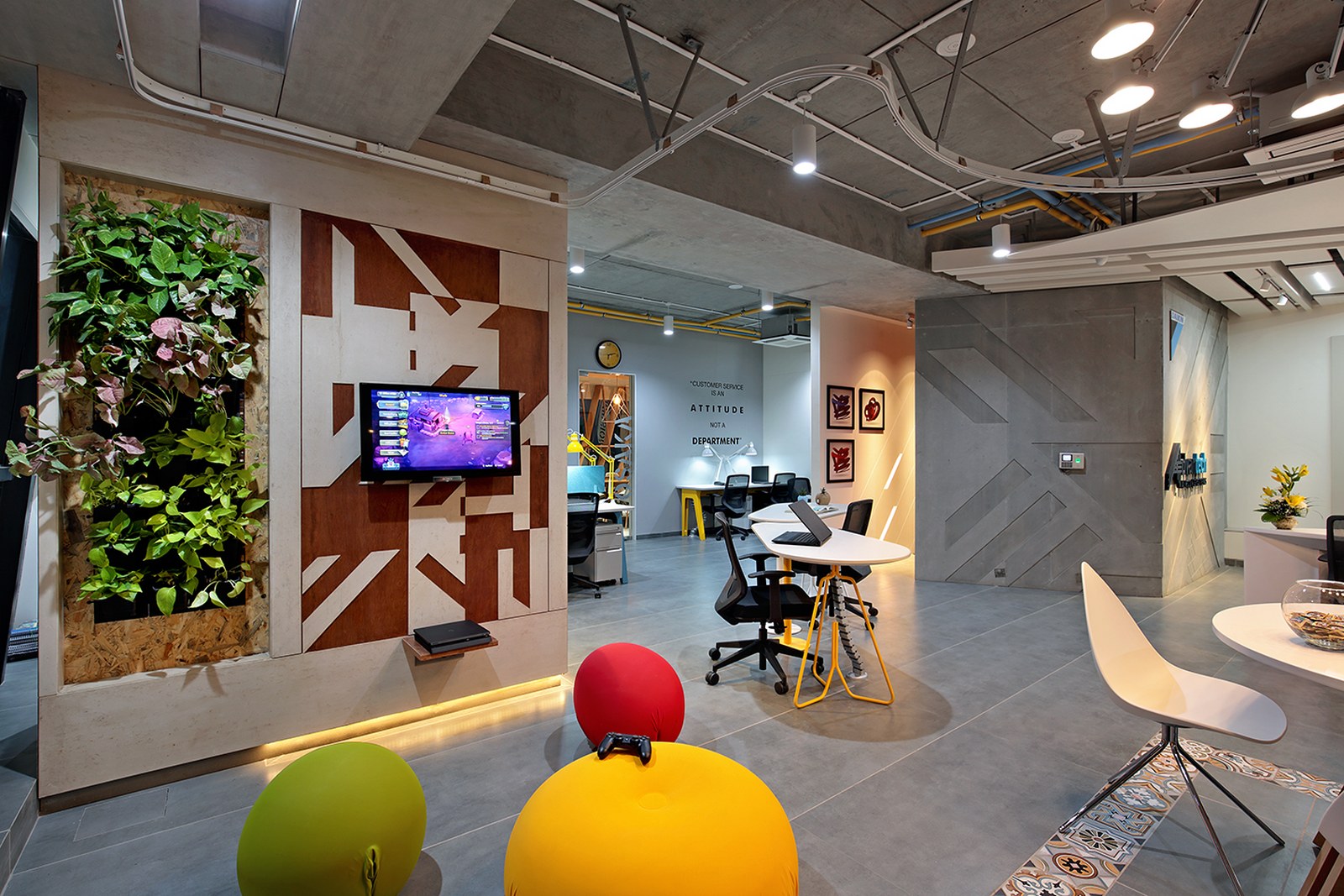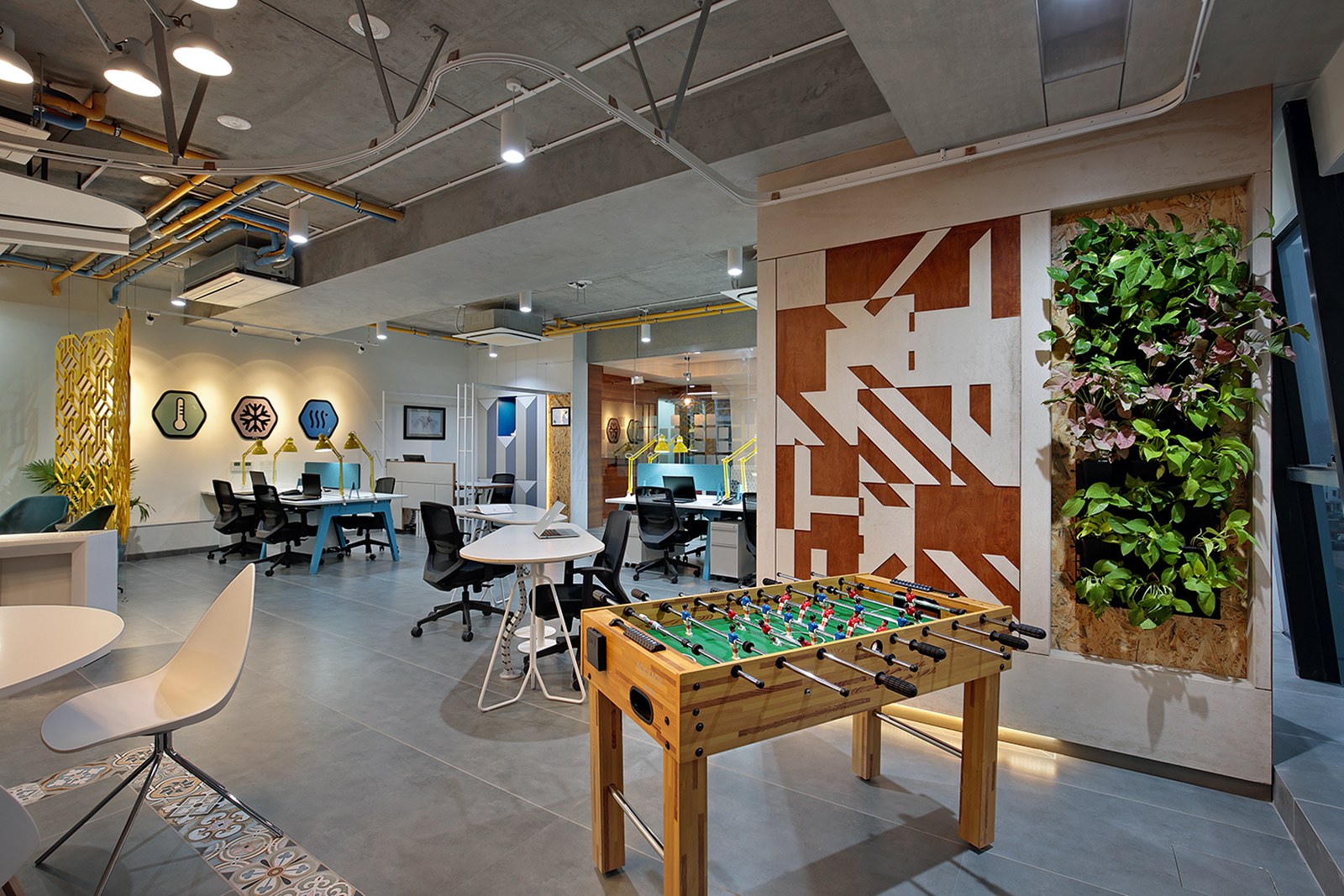 The second most important concern was to make space energy-efficient and addressing the same 2 important decisions were made 1) optimizing power requirement for lighting and 2) HVAC power consumption. Space is designed on the principle of non-uniform illumination in the premises and the ambient light is capped at 150 lux as compared to 300 lux. The remaining illumination is achieved by task lights on each work desk.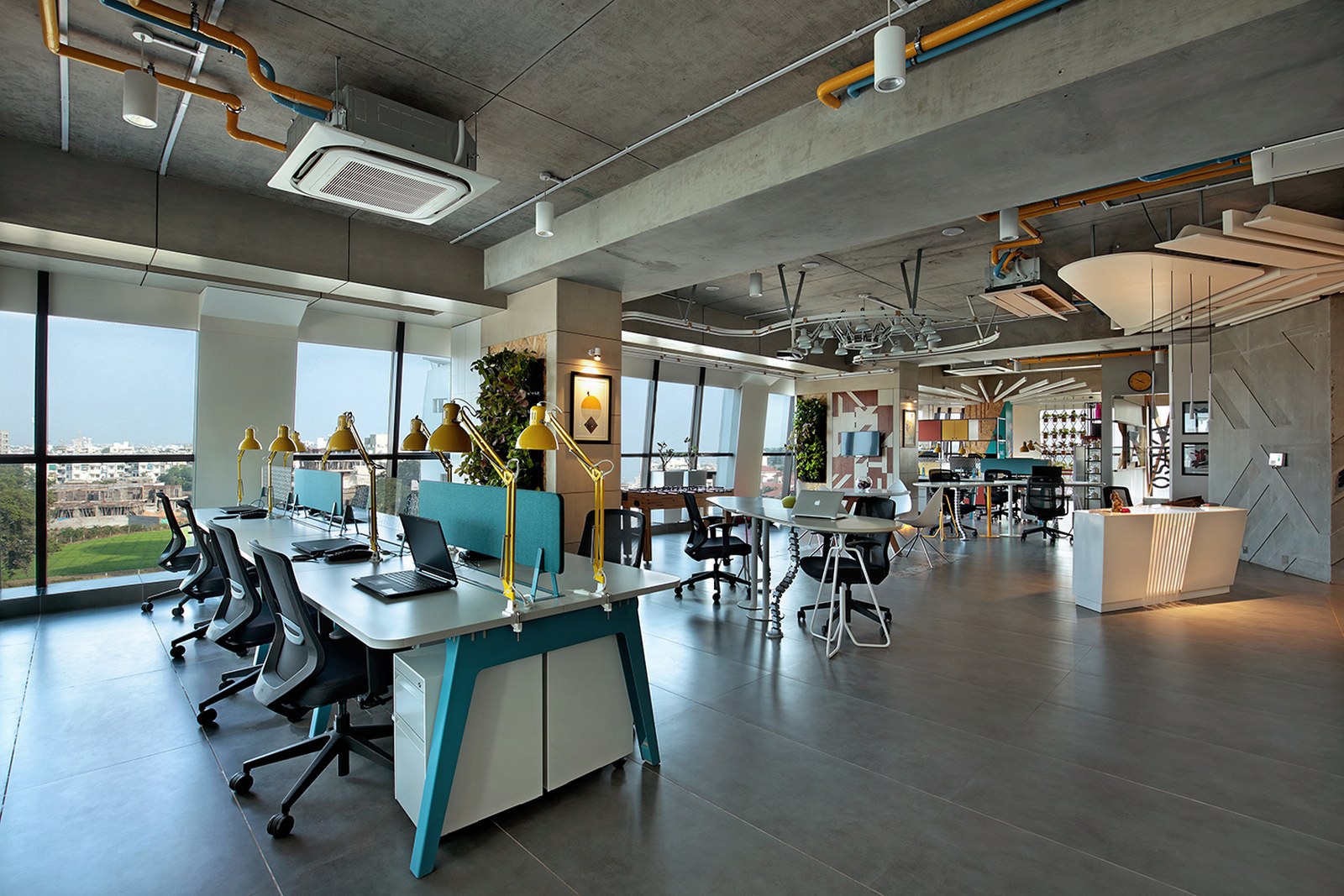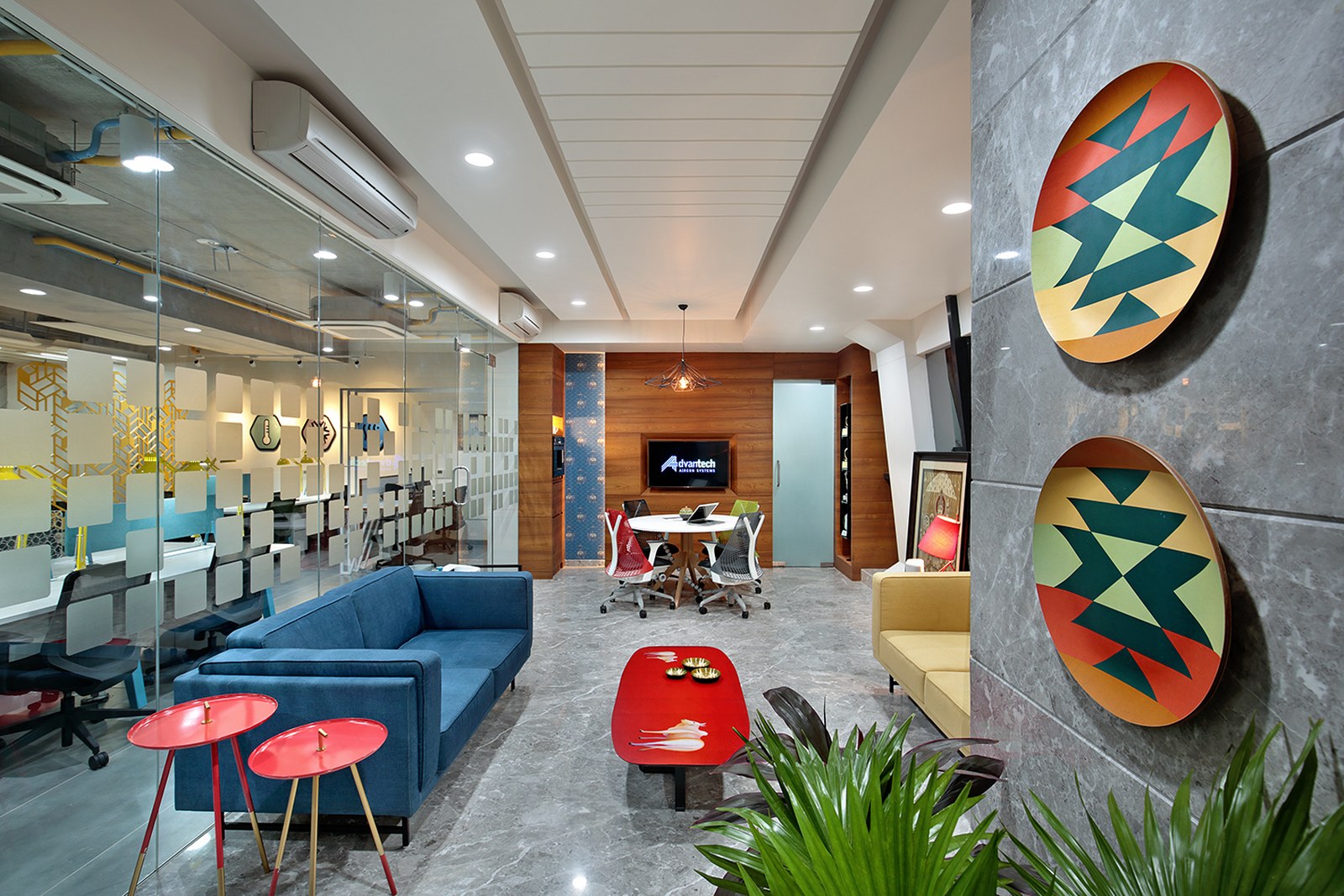 HVAC load for the premises was reduced by blocking the local heat gain by building closed rooms on the southern face. Use of wooden Sun breakers further aid in reducing heat gain in respective zones.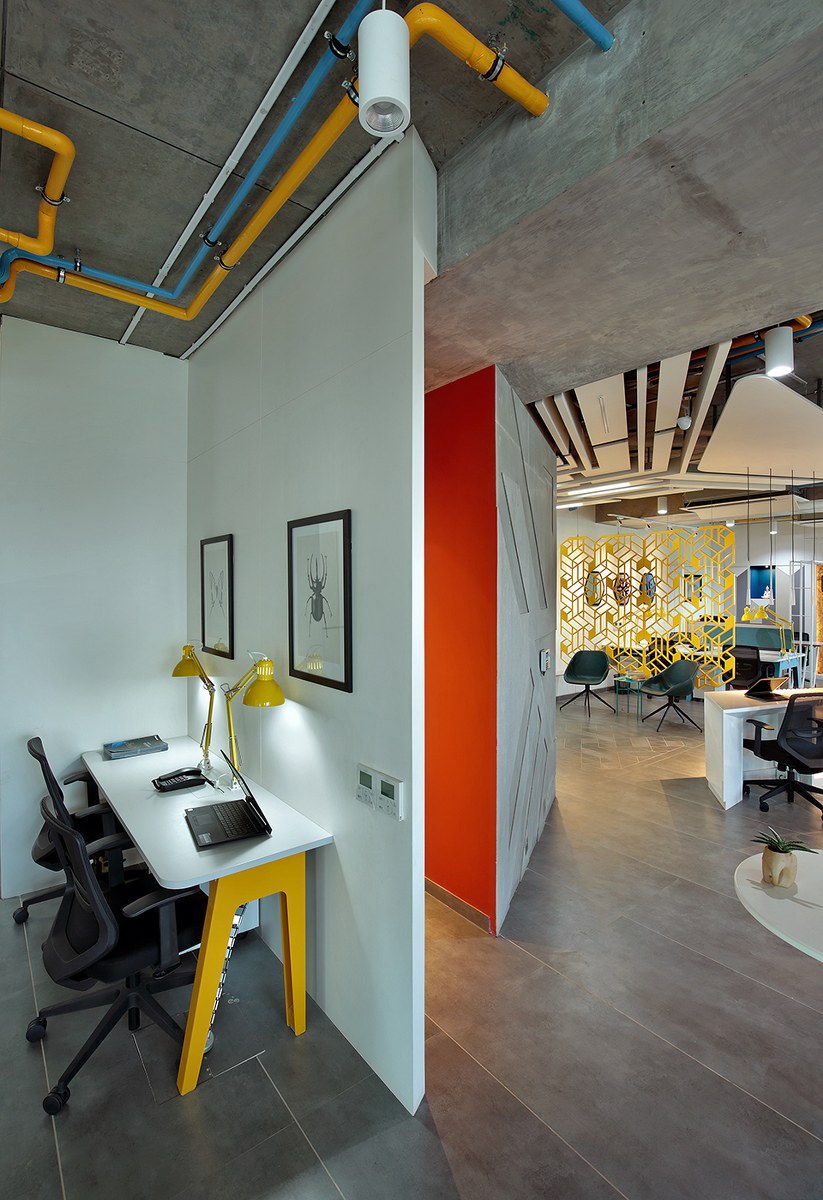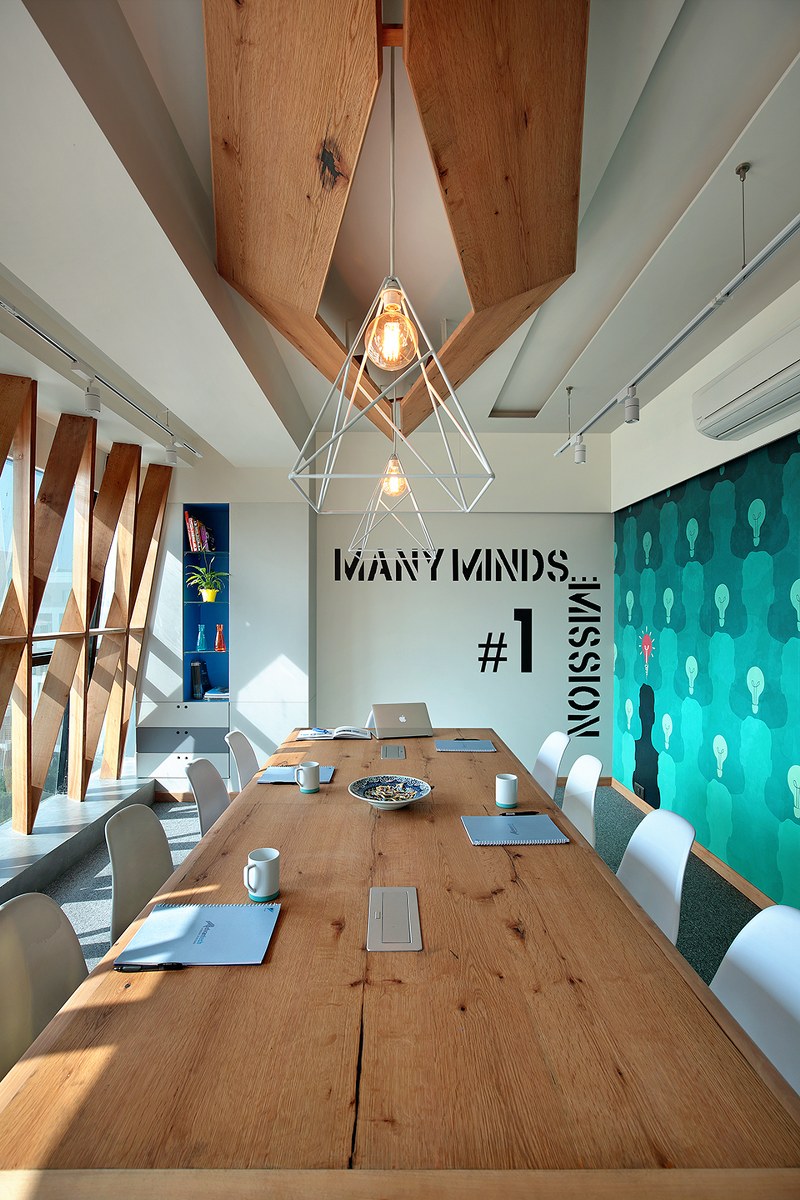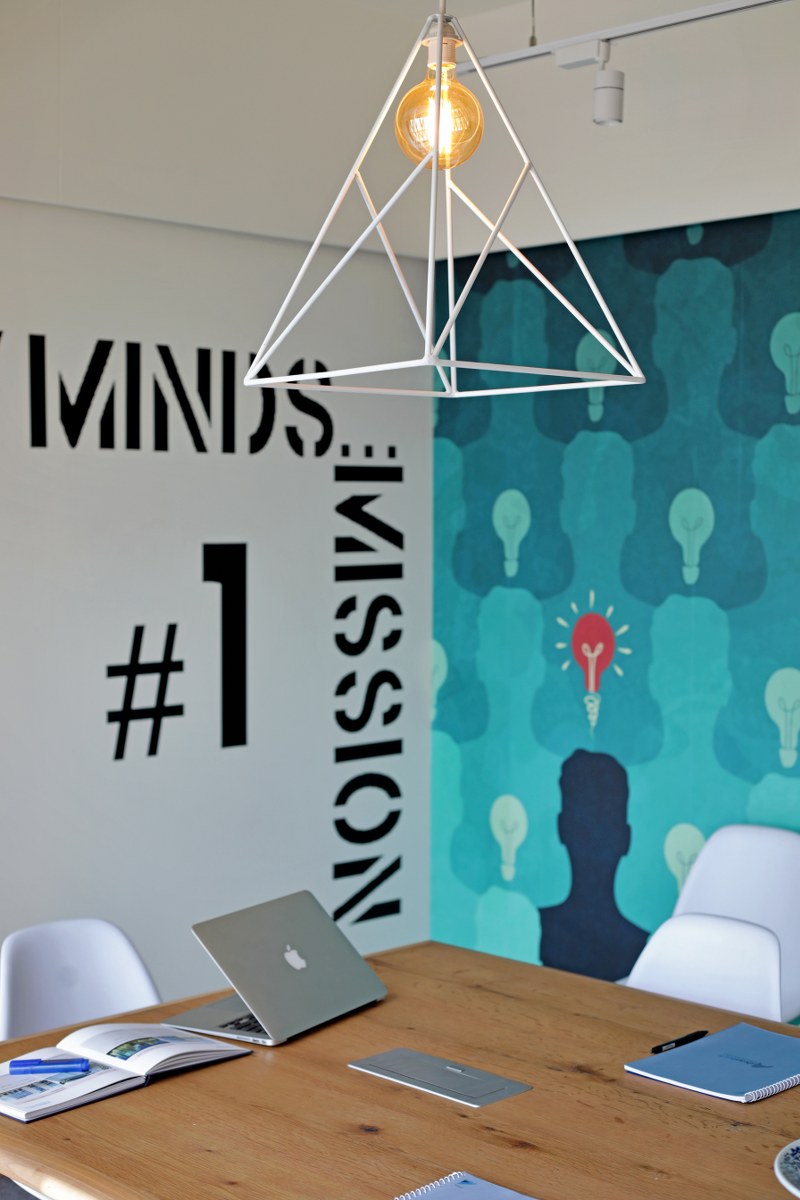 The design cleverly addresses the wellness quotient which forms the core of the project along with sustainability by strategic use of colors which is the balance between cold and monotonous shade with the uniform spread of vibrant tones of cheerful colors to maintain the concentration levels at the workspace.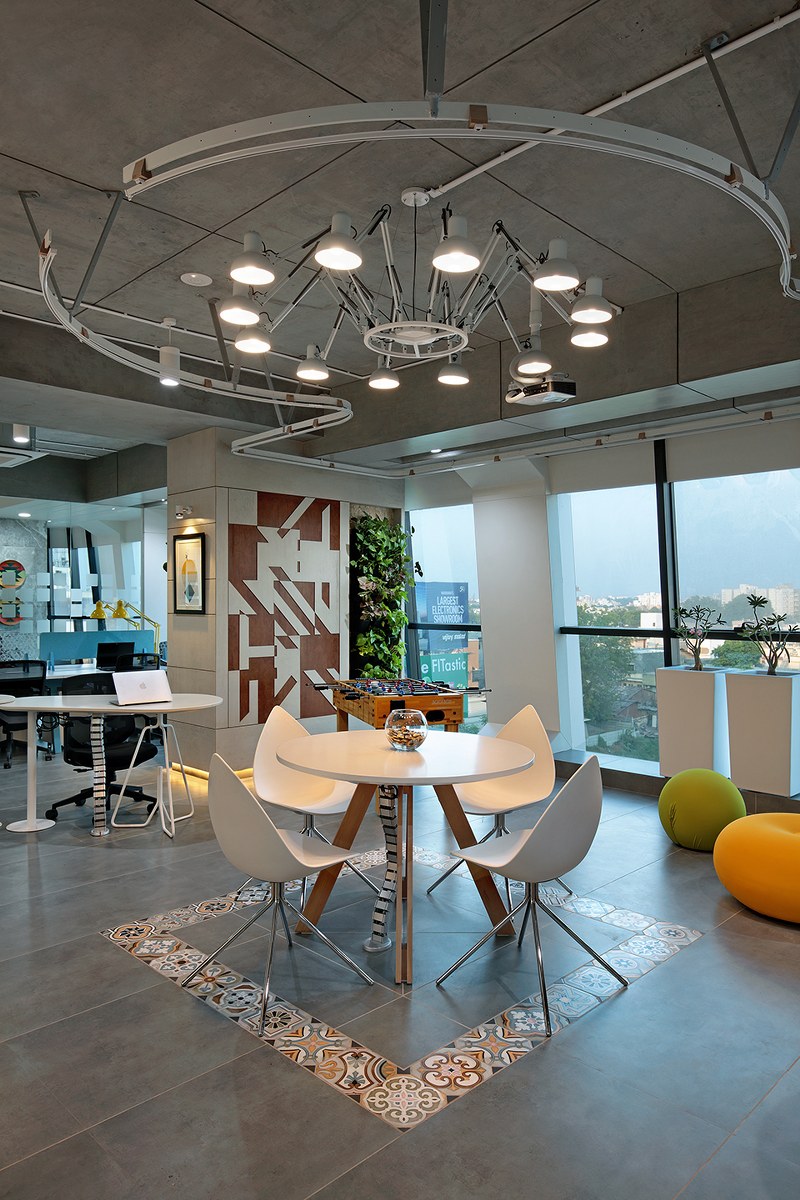 Plants were introduced not only as a visual element, but they also help in maintaining the indoor air quality. The density of plants is 1 plant for every 30 sq ft of carpet area.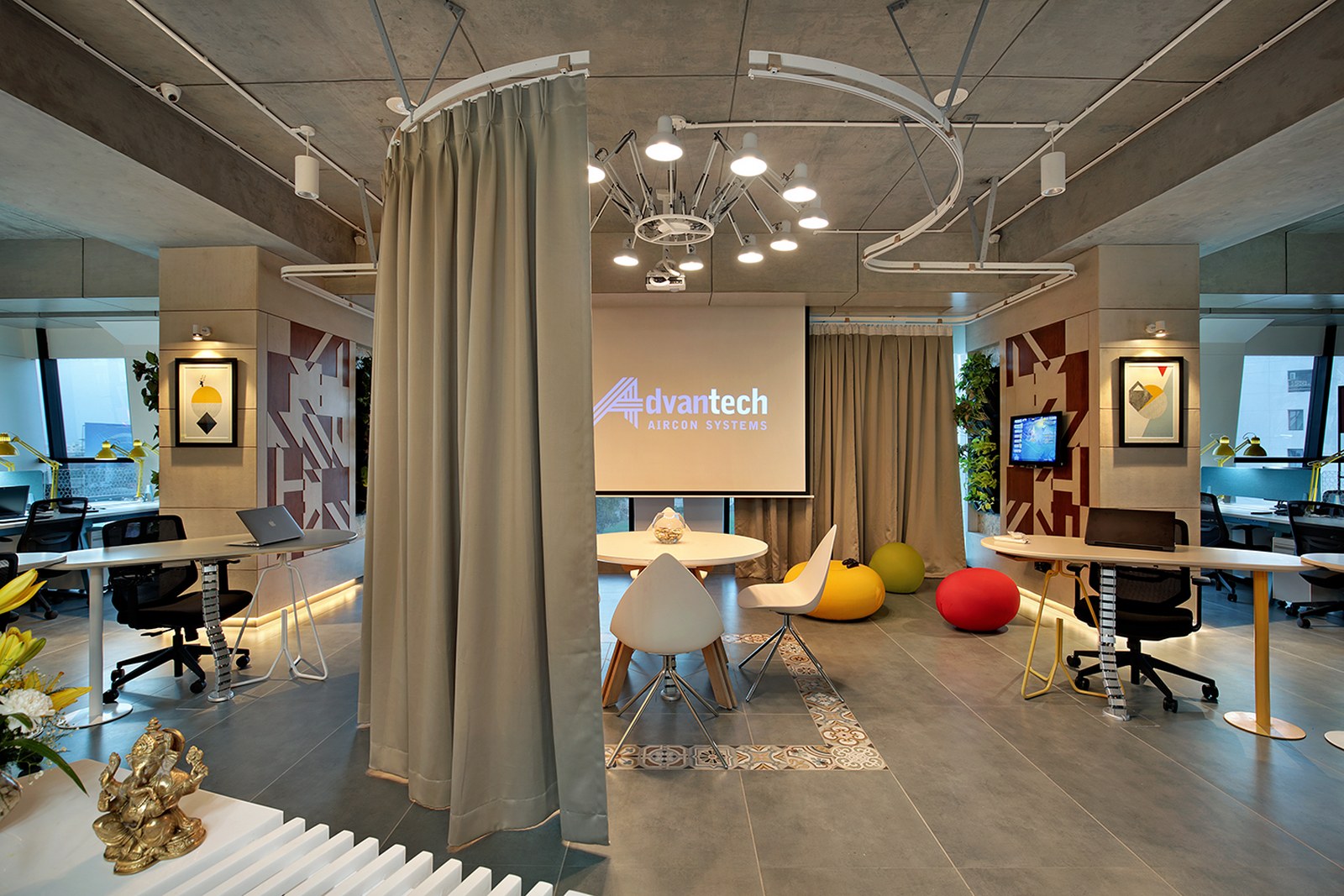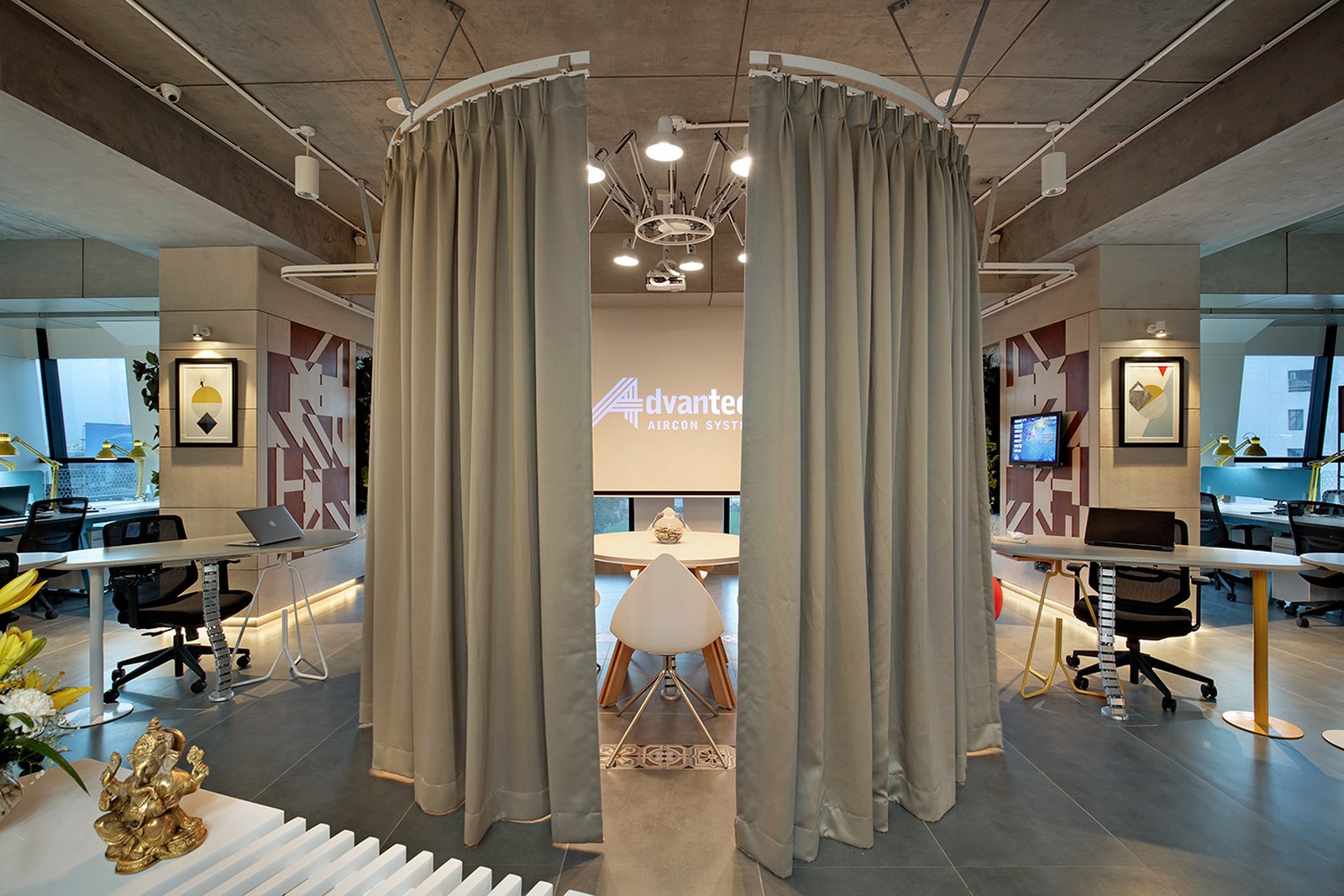 By breaking down the traditional silo model we were able to create an agile space that caters to the everyday office worker while allowing flexible use of space that welcomes transient field workers. The central meeting table behind the reception is one such example wherein it can be converted to a full-fledged meeting by moving the curtains along the track. Wall graphics complement the design and in turn the use of spaces by varying colors and characters.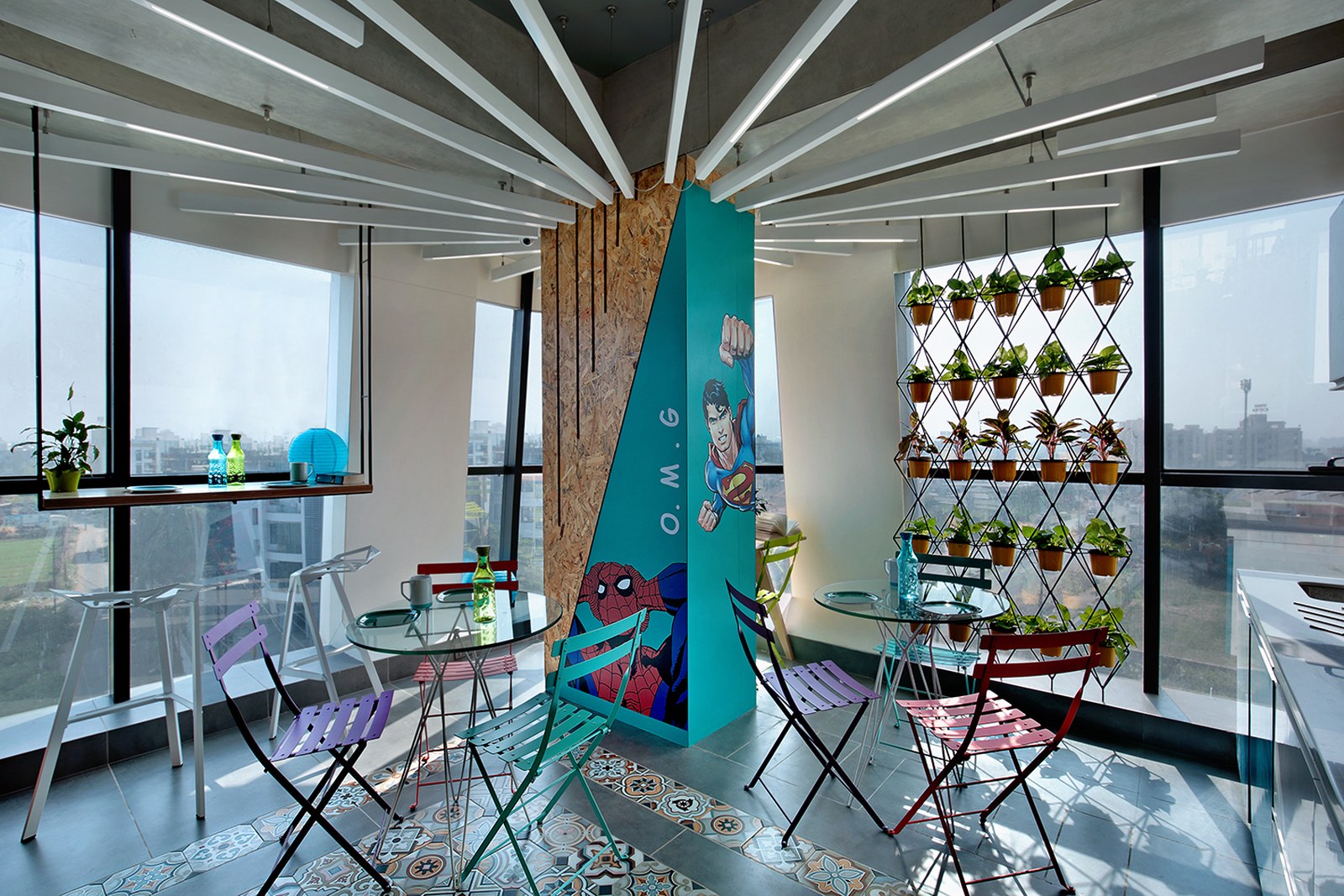 Spaces were designed around activities they wanted to support – workstations, creative spaces for brainstorming and a  café to socialize, thus keeping the workspace clean from possible contamination.
 FACT FILE:
Project name: ADVANTECH AIRCON SYSTEMS
Architecture Firm: "ASAC" 
Principal Designer: Anurag Sinha
Completion Year: 2017
Gross Built Area: 2200 sq ft.
Project Location: Vadodara, Gujarat, India
Photo credits: Tejas Shah
Website: anuragsinha.in
Contact e-mail: [email protected]
Instagram: asac_design