Recently dotconcept completed an elegant CA office in noble area of Chembur in Mumbai . This office is located on the 13th floor of Signature business park. Ample natural light and ventilation is received in this office interior design as it is situated on the extreme corner of the building floor plan.
Transitional Office Interior Design : The Corner Office | Dot Concept
Visit: Dot Concept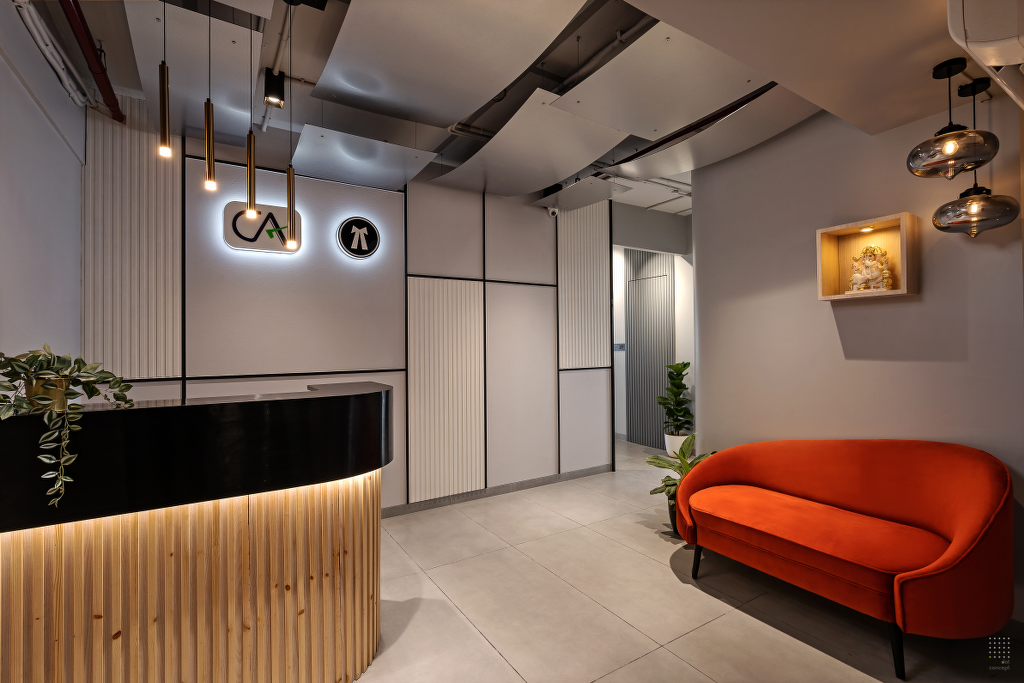 During the design process it was crucial to consider the requirements of users who have multiple clientele. The major challenge for the architects was the approach in bringing everything within the 1200 sq.ft of carpet area.
The reception for the office space is a welcoming one. The black counter in laminate finish and pine wood bottom has concealed cove light that enhances the experience while entering.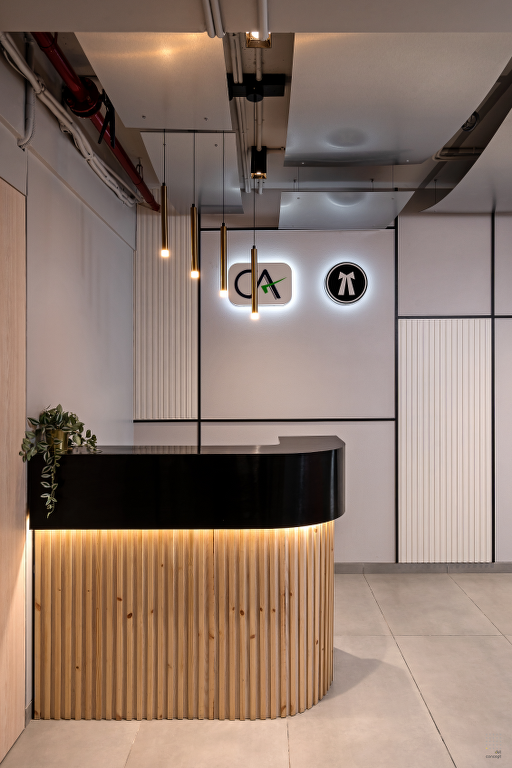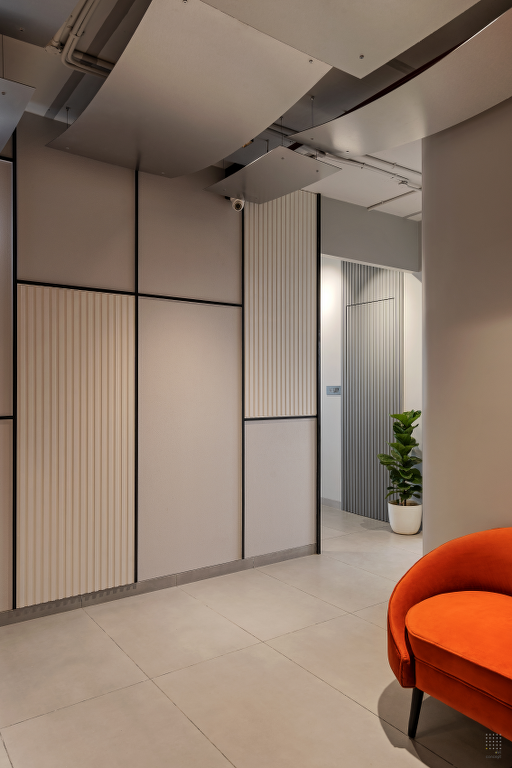 The office space included workstations for its 12 employees, three cabins, one executive cabin a meeting room , storage space along with pantry.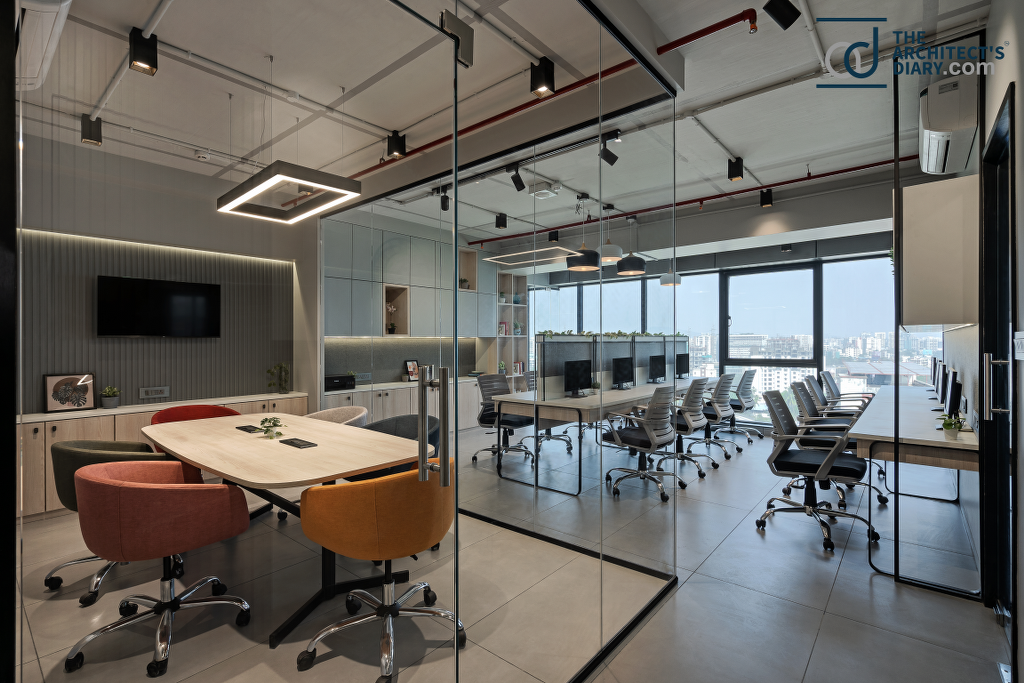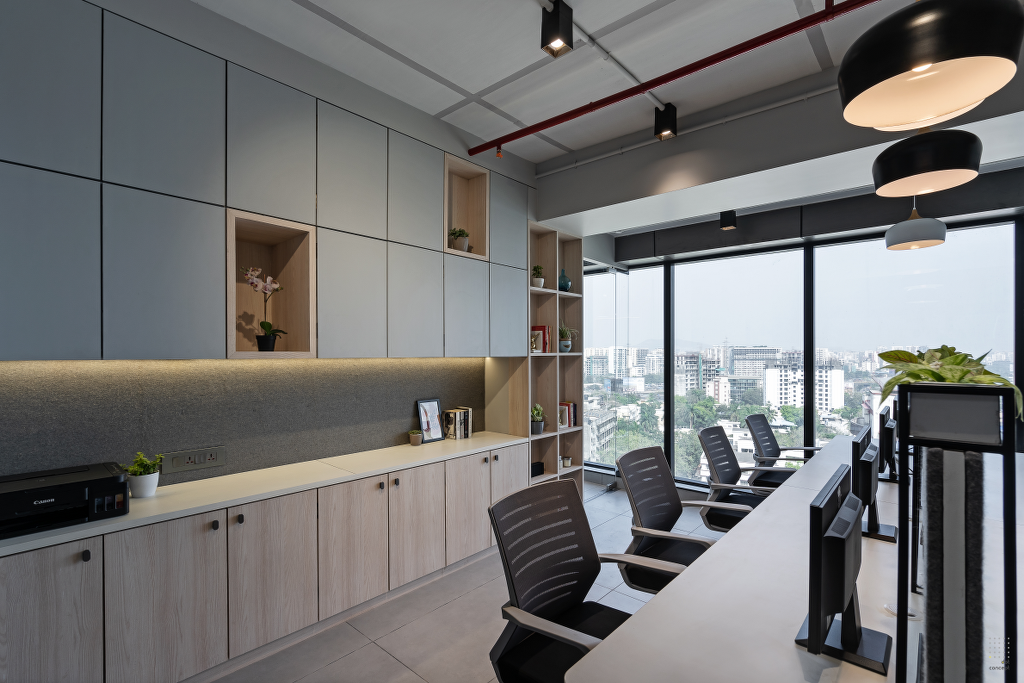 Throughout the office textured paint and wood paneling is maintained. A planter separator near workstation offer a pleasant environment for staff.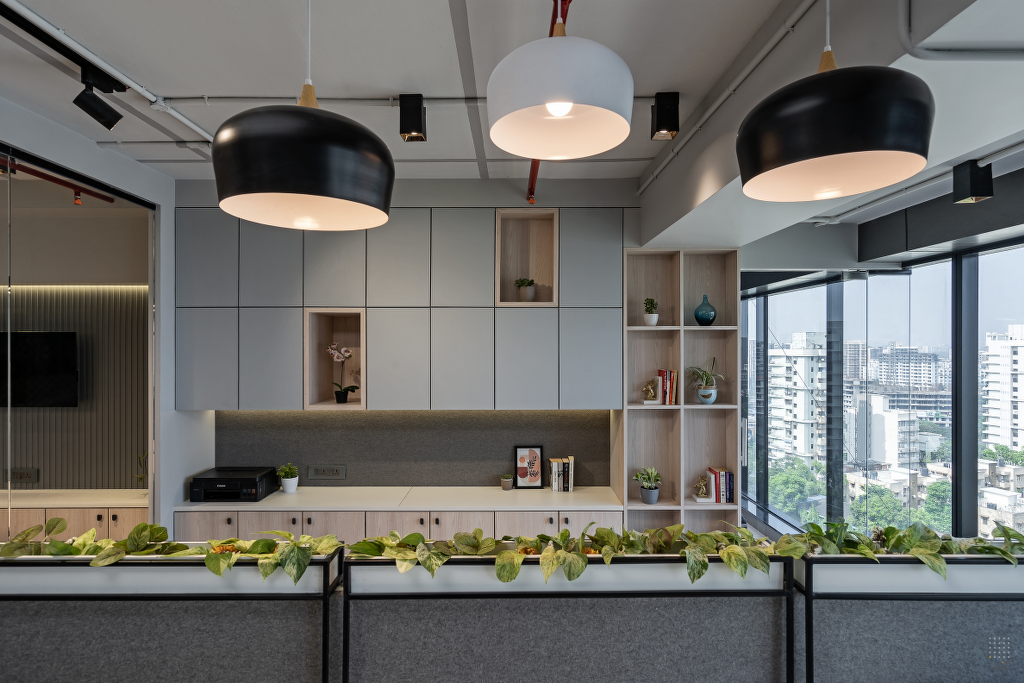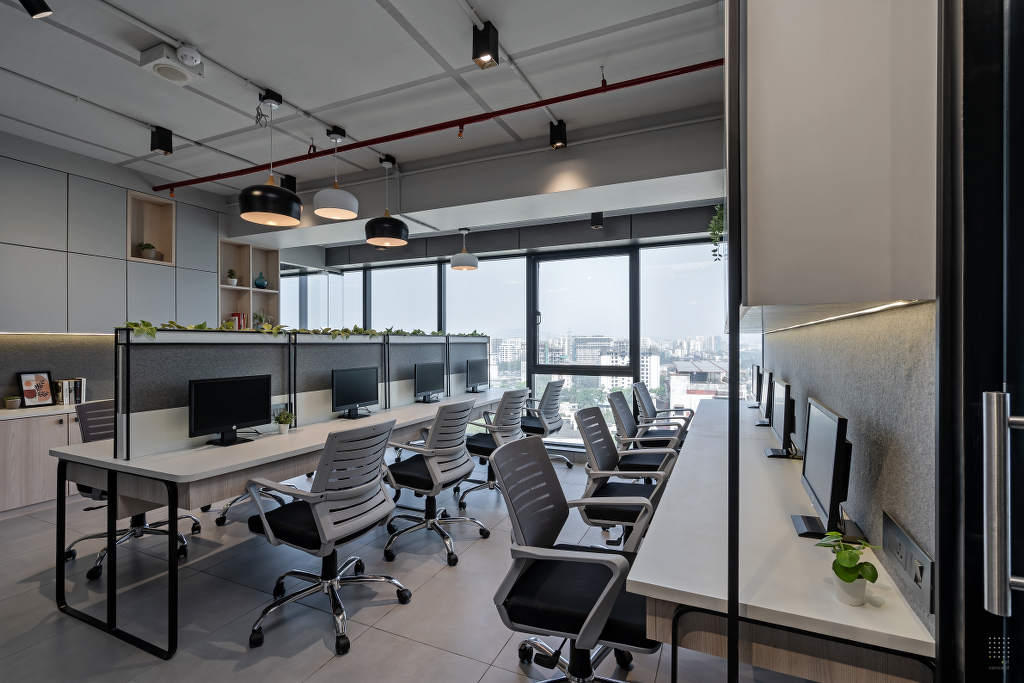 The architects focused on meeting the requirements with an open plan for workstations As an alternative, see-through glasses are simultaneously used to carve out cabin areas and divide spaces without building up boundaries and blocking visions. This matches with the company's working style of encouraging people to interact & collaborate continuously on different projects. Sustainably sourced furniture and customized table tops with curved brushed gold metal edging gives a classy finish. Also, trunk lights are customized to accentuate the experience.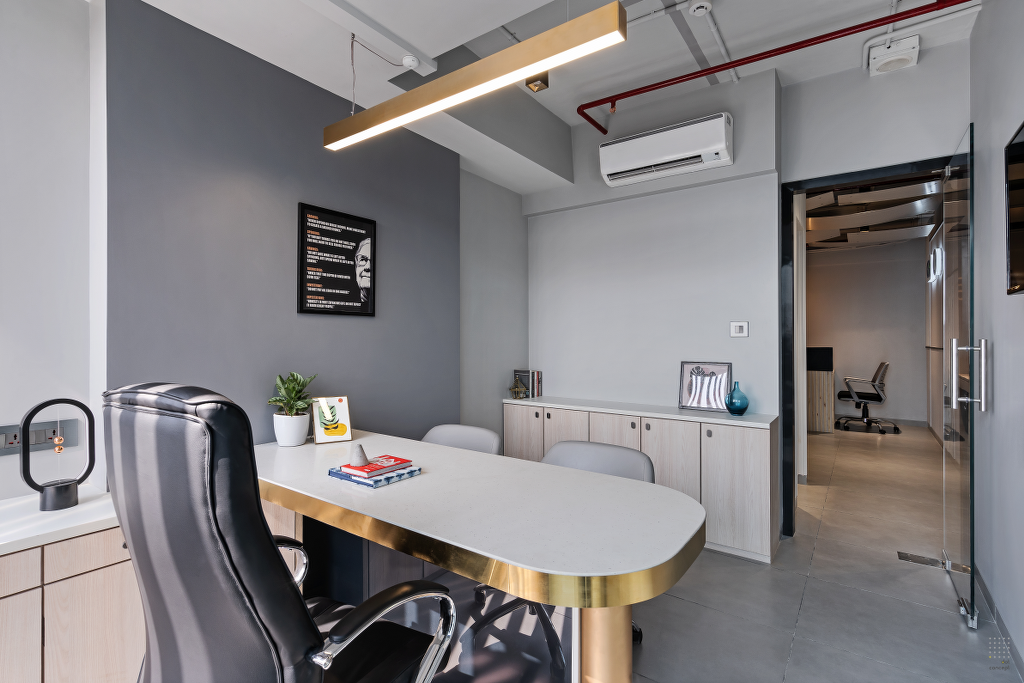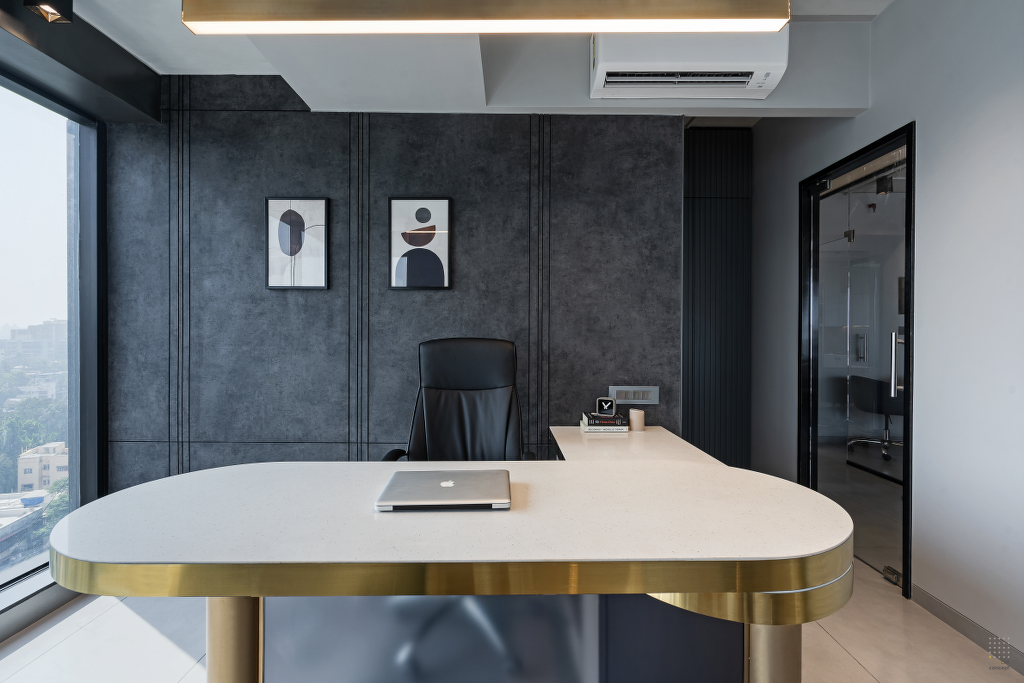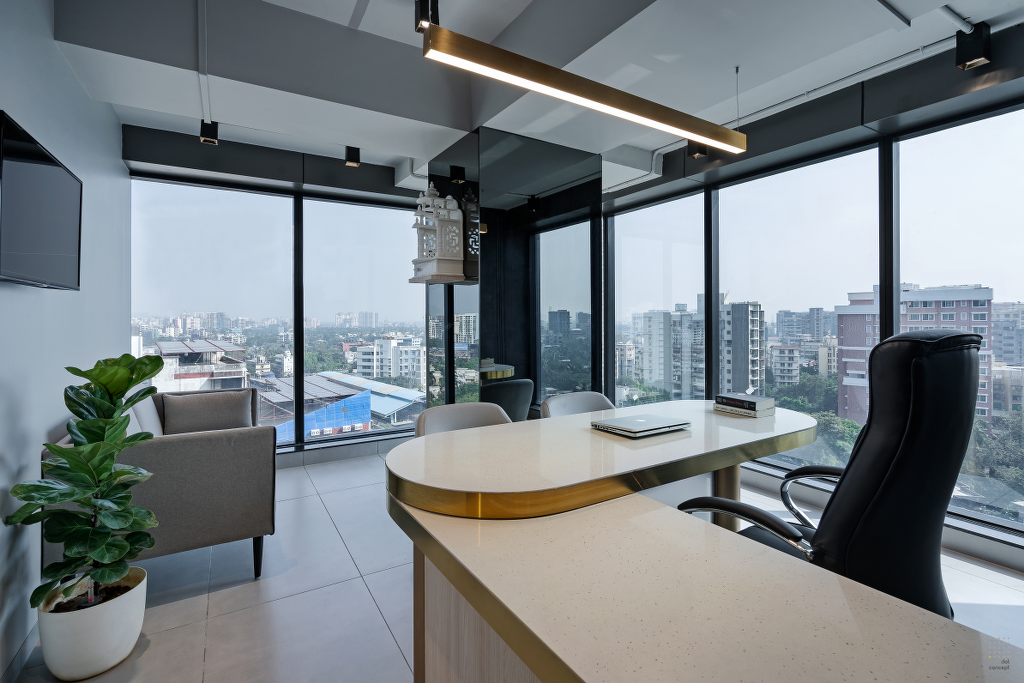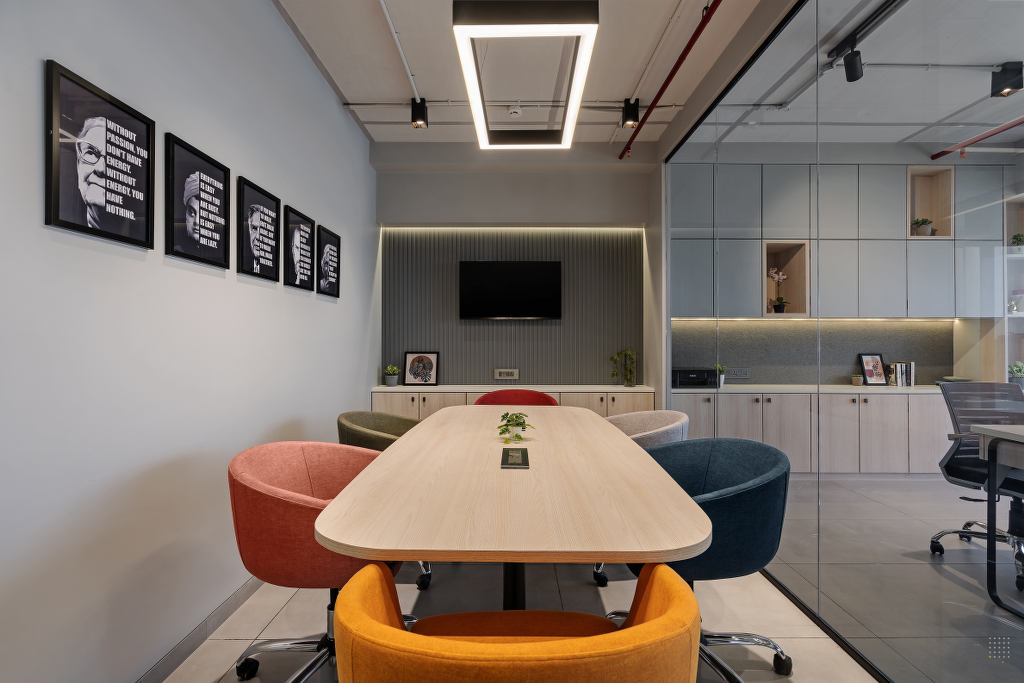 The architect's use of colors to set the right mood and tone for the space is unique. They adopted neutral gray and white , representing creativity & professionalism. Salamandor orange sofa breaks the monotomy and gives reception area a modern dynamic look.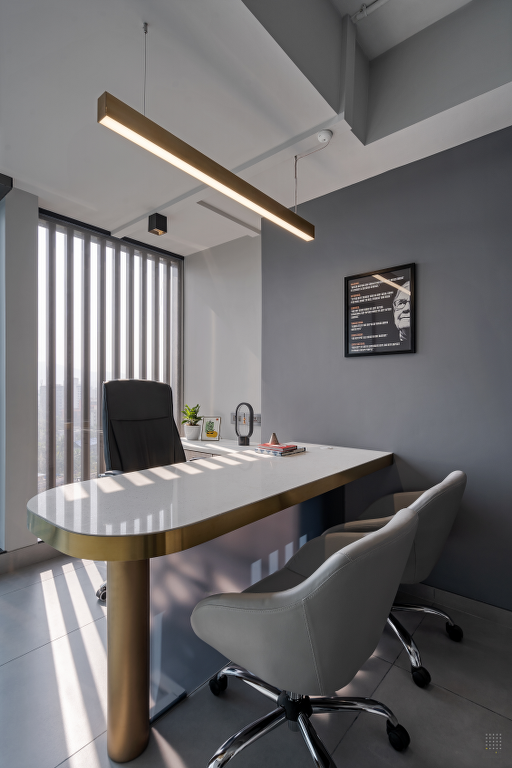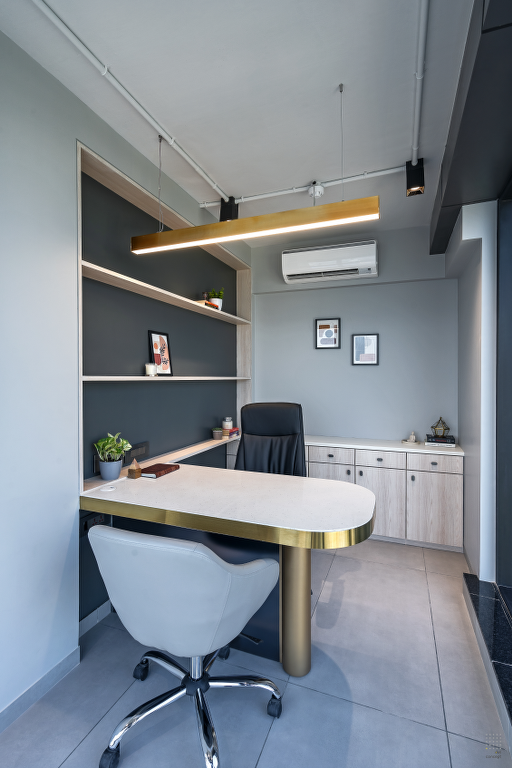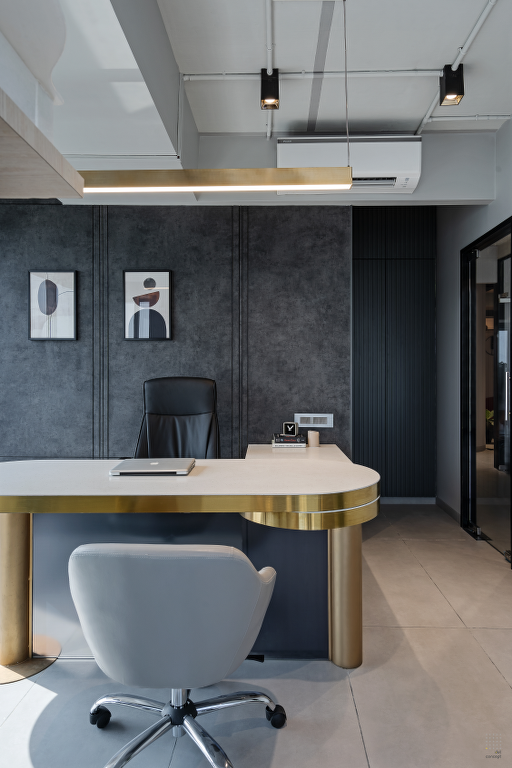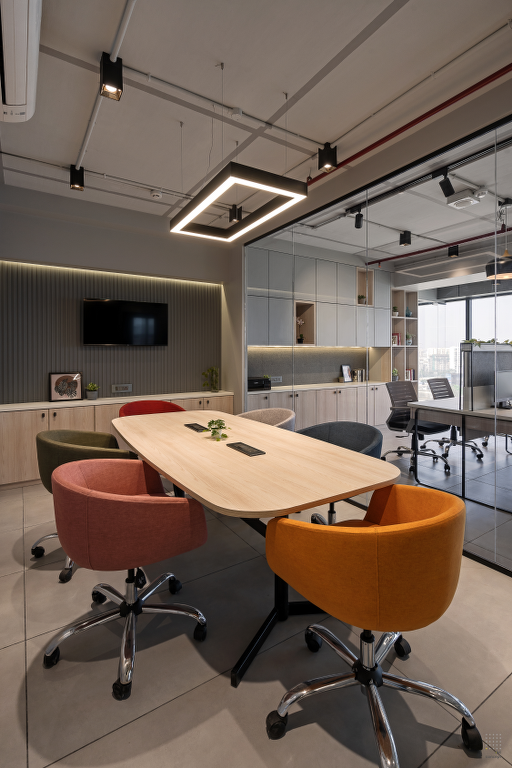 Fact File
Designed By: Dot Concept
Typology: Office Interior Design
Project Name: The Corner Office
Location: Mumbai, Maharashtra
Size: 1200 sq.ft.
Year Built: 2021
Duration: 3 Months
Project Cost Appx: 35 Lac
Principal Designers: Baijul Rathod & Harsh Rathod
Design Team: Utkarsh Gor
Photography Credits: Bizou.photos
Products and Materials: Paint: Asian Paints | Wallpaper: I Print | Hardware: Kismet Hardware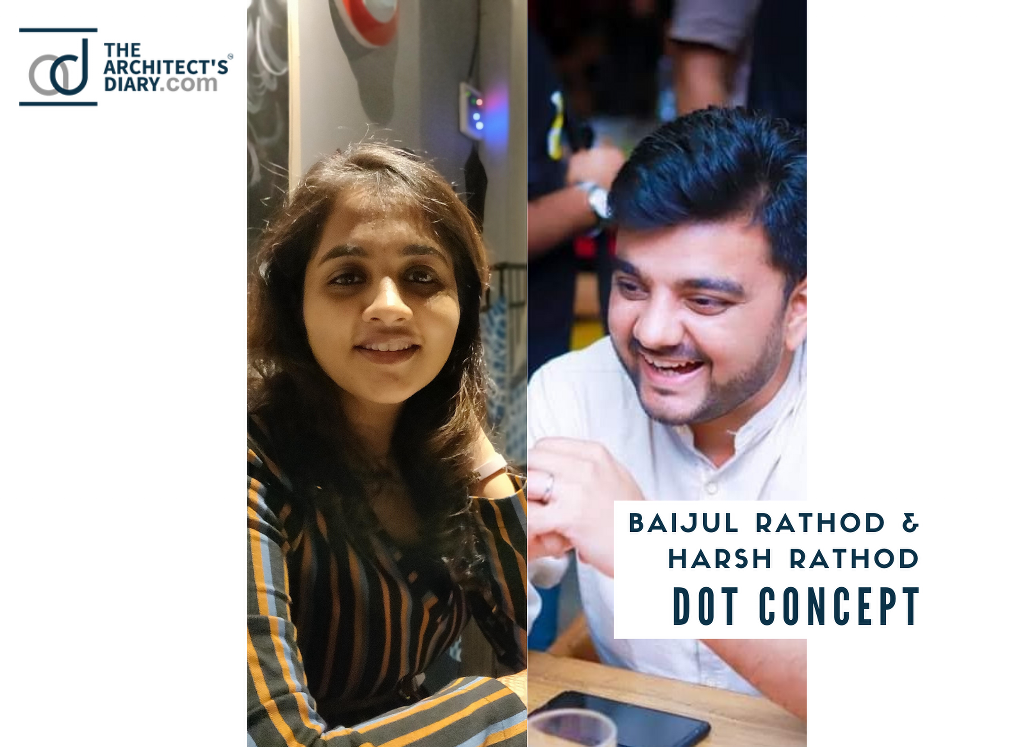 Firm's Website Link: Dot Concept
Firm's Facebook Link: Dot Concept
Firm's Instagram Link: Dot Concept
For Similar Projects >> Transitioning Simplicity with Earthy Color in Office Design at HEPC, Ahmedabad