&nbsp
We were commissioned the task of renovating Farzi Café, located in a high end mall in the city center immediately after the first lockdown was lifted with an idea of chic café design. The only brief we received from our clients was that they are looking for something refreshing and 'Hip'. Our challenge was to completely transform the look and feel of the space with the limited budget allotted to us. This meant making smart choices on low-cost changes which have a considerable visual impact.
Farzi Café : Classy Chic Café Design | Studio Skapa Architects
Visit: Studio Skapa Architects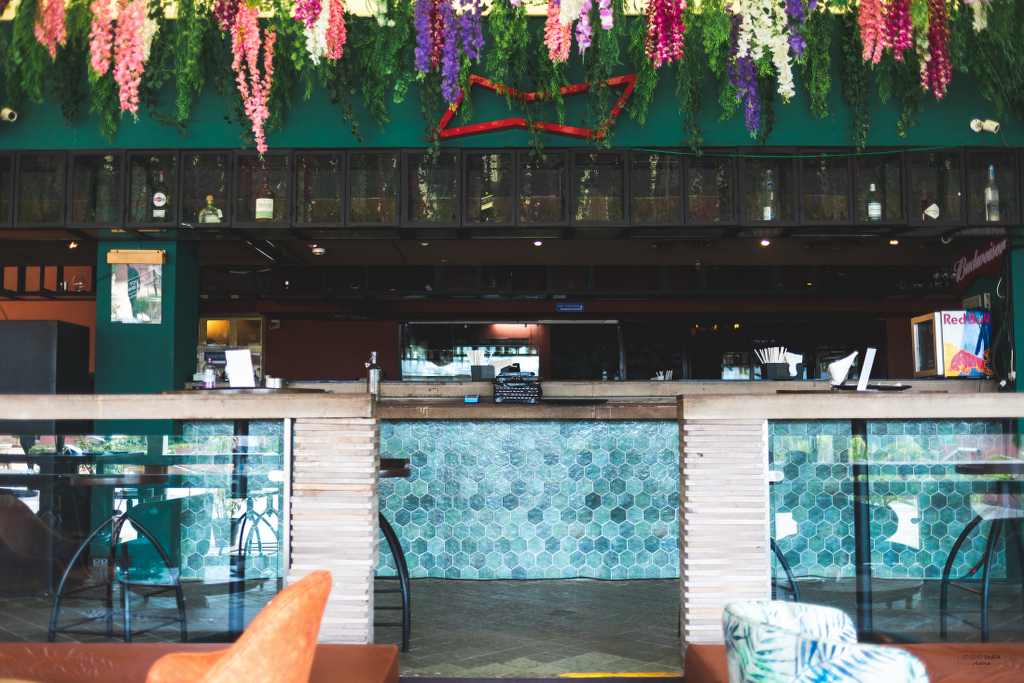 Upgrading the bar counter from dull and dusty to something fun and fresh was the first thing on our agenda. This long rectangular bar counter which is in the very center of the outdoor space deserved to be the focal point and that was achieved by cladding it with varying shades of green hexagonal tiles which immediately brought life to it. The rest of the bar was painted a deep forest green to match the tiles which somehow managed to make the bar feel classy yet edgy. Keeping in mind That Bangalore is the 'Garden City' and is blessed with beautiful blooms during the spring season, we thought it would be apt to bring in this feel to the only branch of Farzi in this city. Using an earthy palette , greens and terracotta which is juxtaposed with bright colorful blooms mounted from the ceiling sets the right tone for anyone looking to experience a high energy, in-vogue ambiance.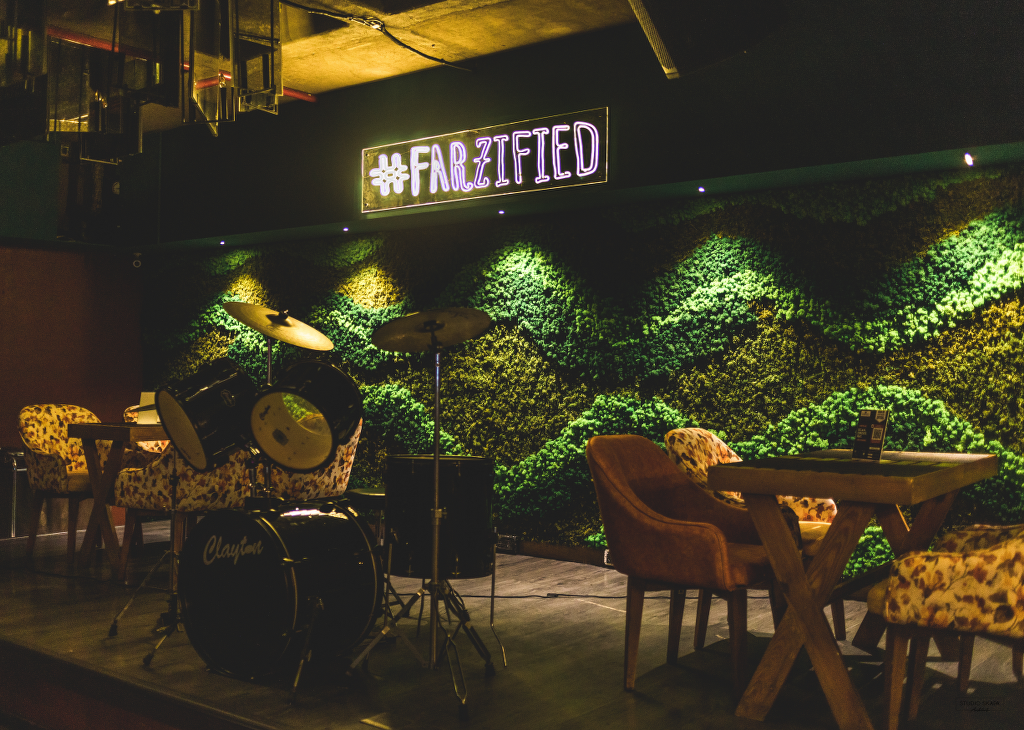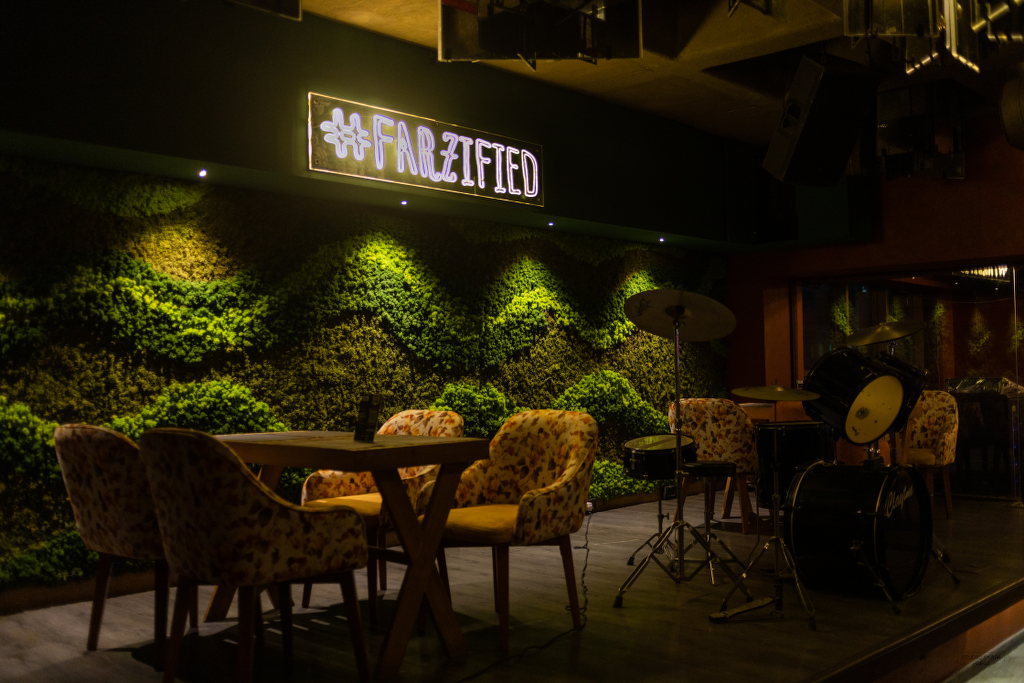 Reupholstering the existing grey furniture into tropical prints and earthy solids was another simple move that brought about big change. It feels like the colourful faux plants from the ceiling are being mirrored onto the floor with these upscaled chairs with bright fabrics. We have also introduced neon signs with catchy phrases in different corners that bring in a playful edge to the space. We love how all these little elements have come together to create a cohesive avant-garde space that is chic, casual and trendy.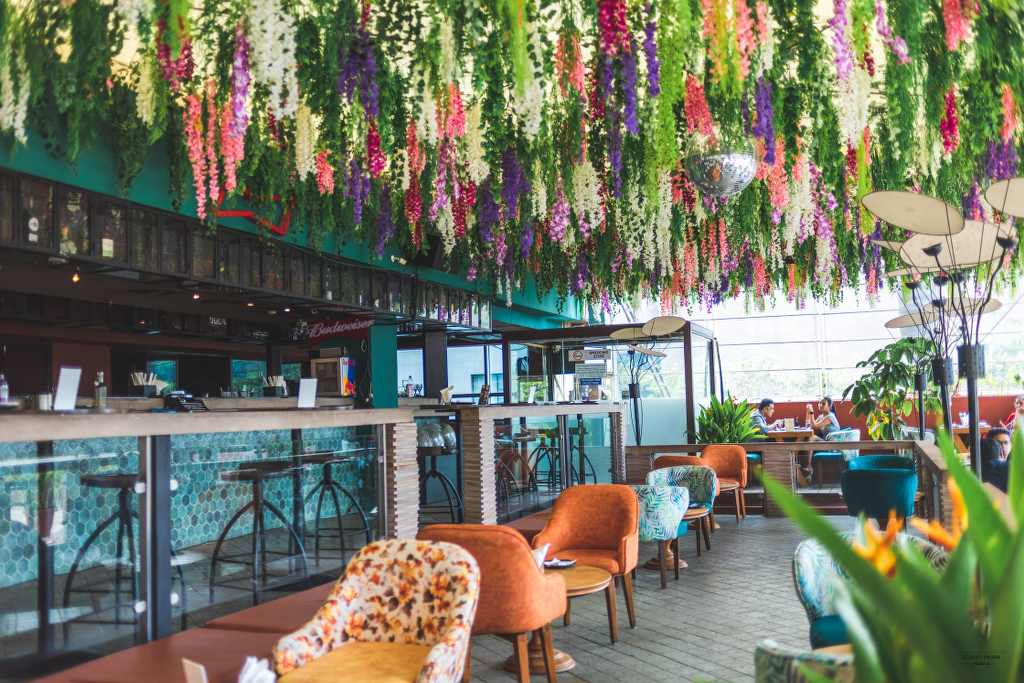 The Indoor space was designed to have different seating spaces, while the main floor houses high tables and stools, we also created comfortable cozy couch corners for a more private experience. Beautiful wallpapers with tropical prints were added. This one in particular has a pink and green bird of paradise print onto which we added a 'Stay Wild' pink neon sign which subtly lights up this corner.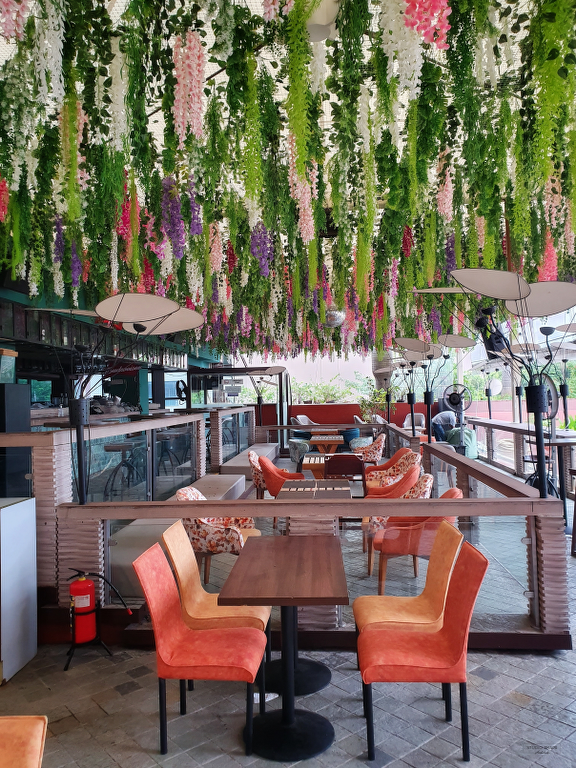 On the opposite corner we have the stage where a band usually performs and this space was crying for an upgrade. Continuing the same green theme we introduced a moss wall as the backdrop for the stage. Moss is a natural preserved lichen which is a minimal maintenance product that requires no sunlight or irrigation. This was the perfect spot for it. After many attempts at the design of the moss wall, we finally came up with these waves of light and dark shades of green, an organic form that represents the waves created by the energy of the music being played by the live band in front of it. Above this free flowing moss wall that makes you want to let loose and enjoy your evening we mounted a neon sign with the signature phrase of the café '#Farzified'. Almost like the customer has accepted and given themselves to the experience that the café and the evening brings to you.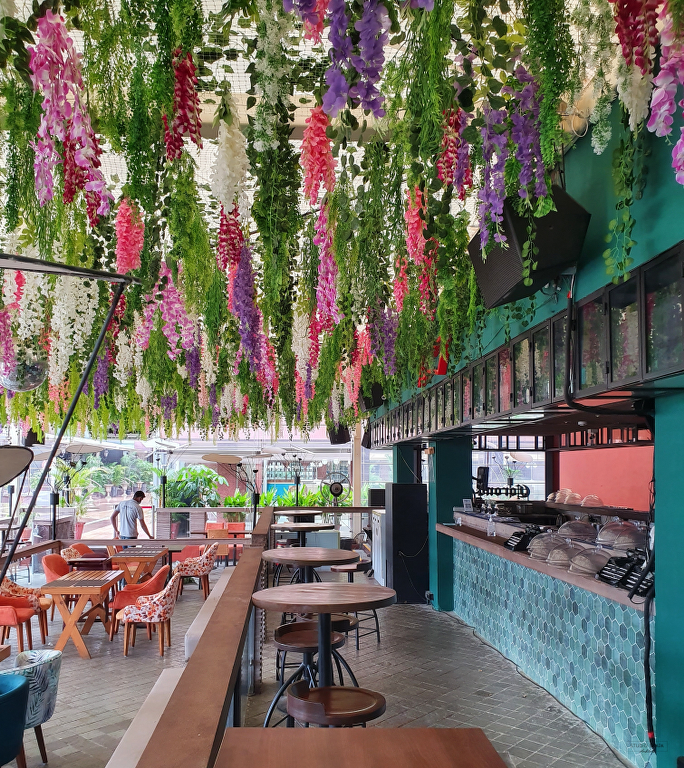 Designed By: Studio Skapa Architects
Typology: Café Interior Design
Project Name: Farzi Café
Size: 2000 sq.ft.
Location: Bangalore, Karnataka
Year Built: 2021
Duration: 4 Months
Project Cost Appx: 18 Lac
Principal Architect: Charita Kishore Rupa
Photography Credits: Roma Ganesh Photography
Products and Materials: Wallcovering: Hello Ceramique | Construction Materials: K.M Interiors | Lighting: Neon Paradise | Wallpaper: Hemnil Tile Studio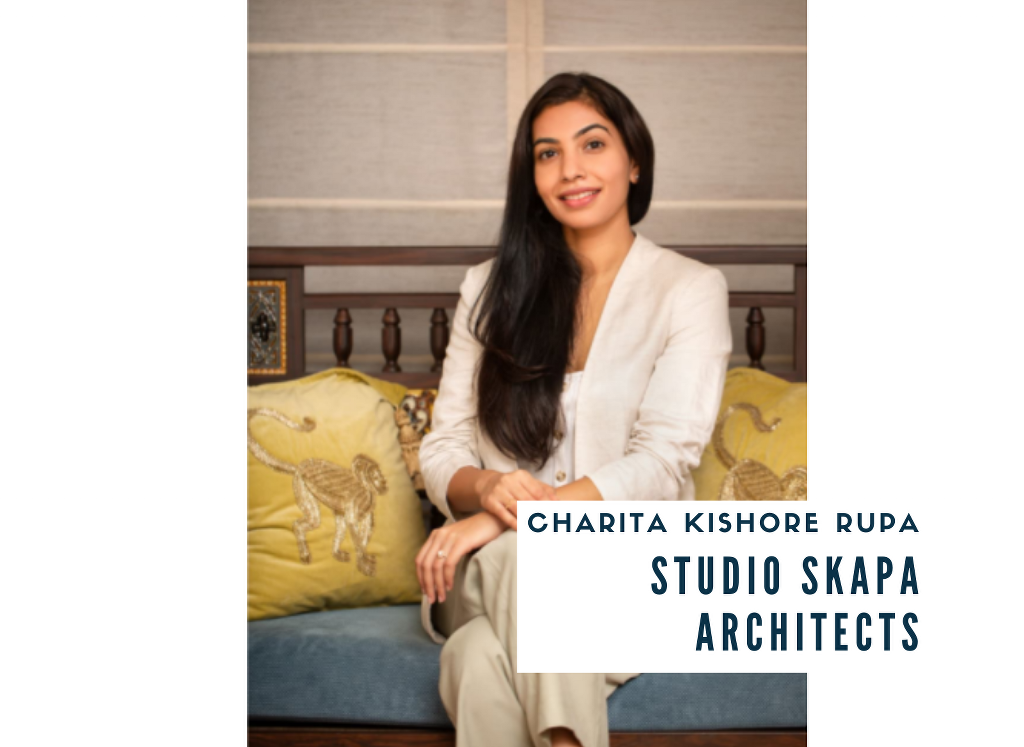 Firm's Instagram Link: Studio Skapa Architects
See Similar Projects >> A Two-Tone Contrast Color Palette Taking Bakewell Into A Bold Café Interior Approach
Disclaimer: No TAD editor is involved in the curation of this content.