The house Contemplates Smart Approach Towards Style And Flow Of Energy | Line And Space
Modern spaces that work:- Some homes are simply alluring for the warmth they exude. Ingenious and innovative in design, the delicate interiors of this house reflect modernity (functional and aesthetic), radiate welcome, care, and poise in every nook and cranny.
visit: Line And Space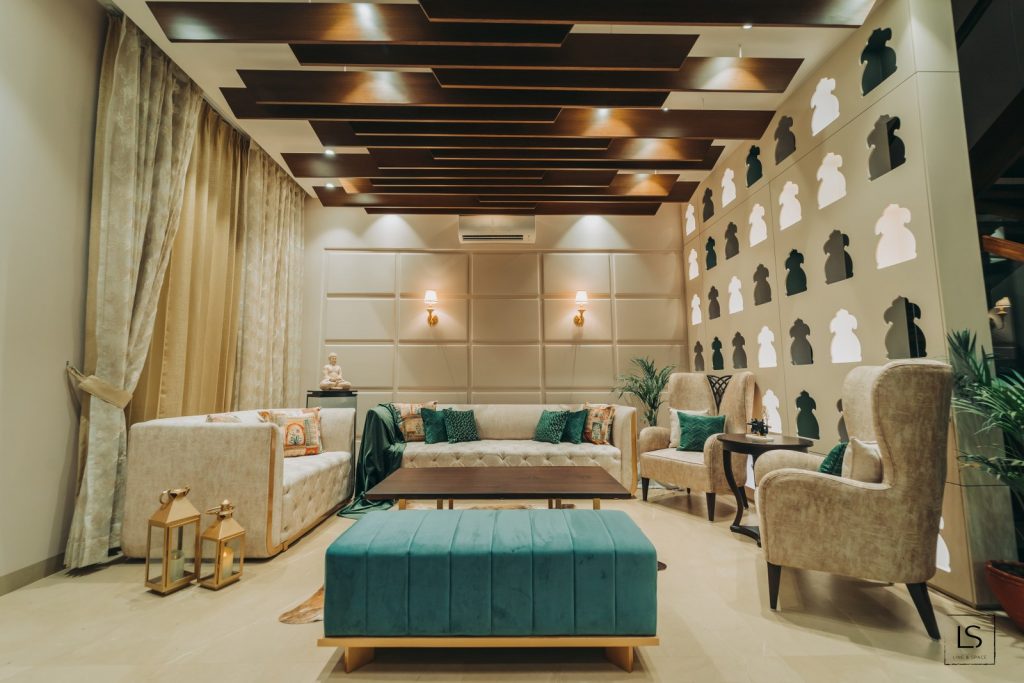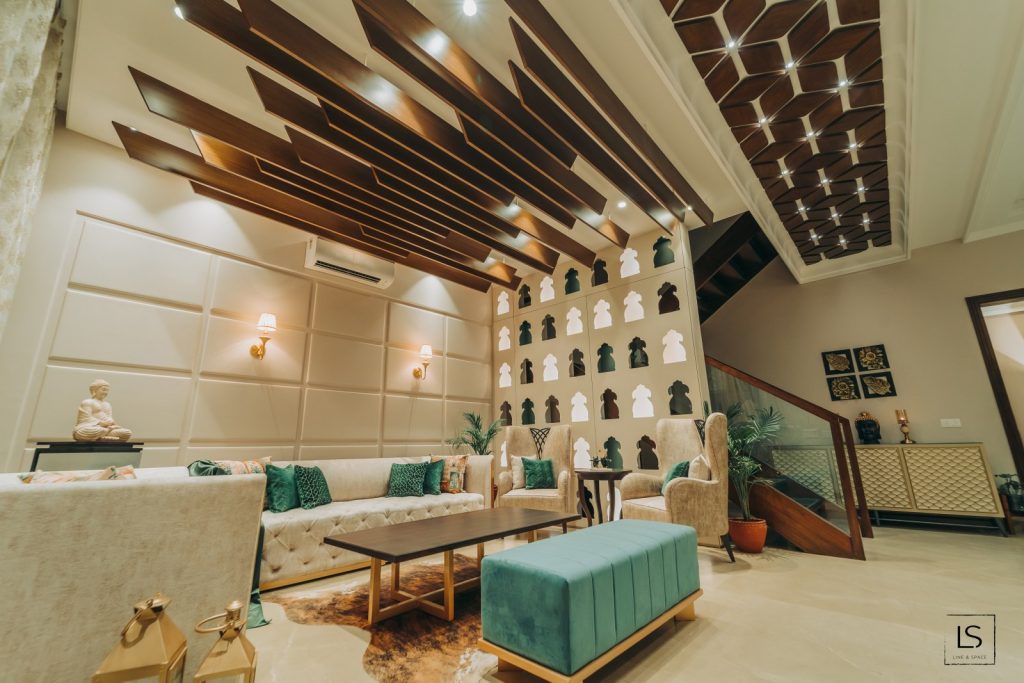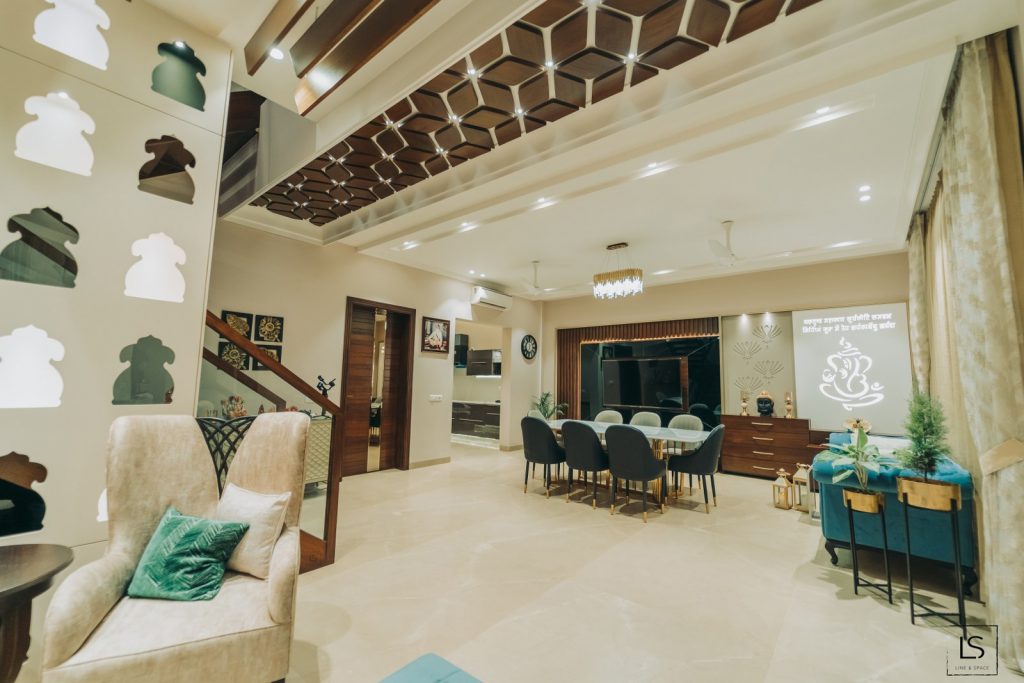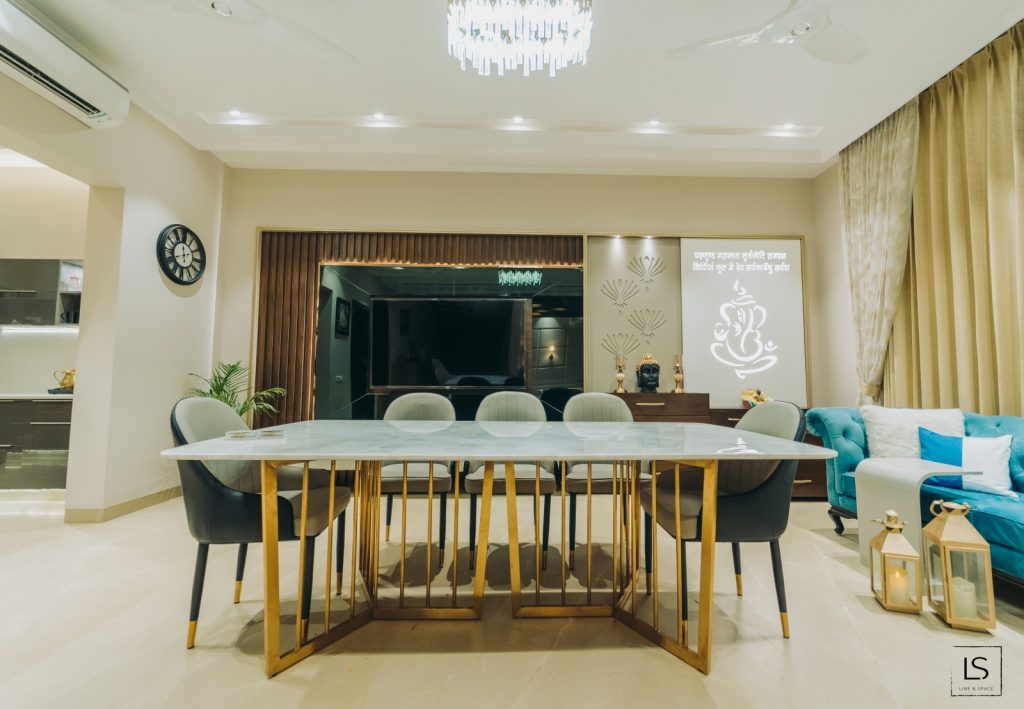 This cozy home is built on 250 sq. yds. with a front lawn and beautifully landscaped terraces. The built-up area of 170 sq. yards seamlessly connects with nature establishing a powerful indoor-outdoor interaction.

&nbsp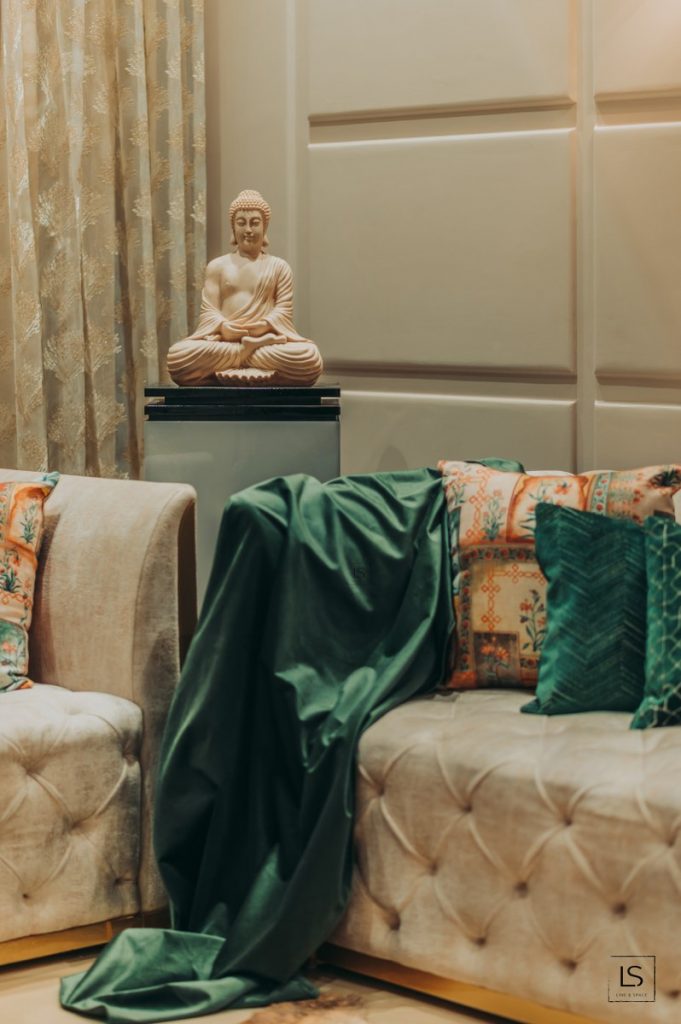 The house contemplates a smart approach in order to maximize its potential in the terms of style and practicality which aid in smoother circulation and flow of energy. The combined lounge and dining area make space look larger and open to nature via sliding doors. The Pooja room is incorporated smartly as an element in the living area.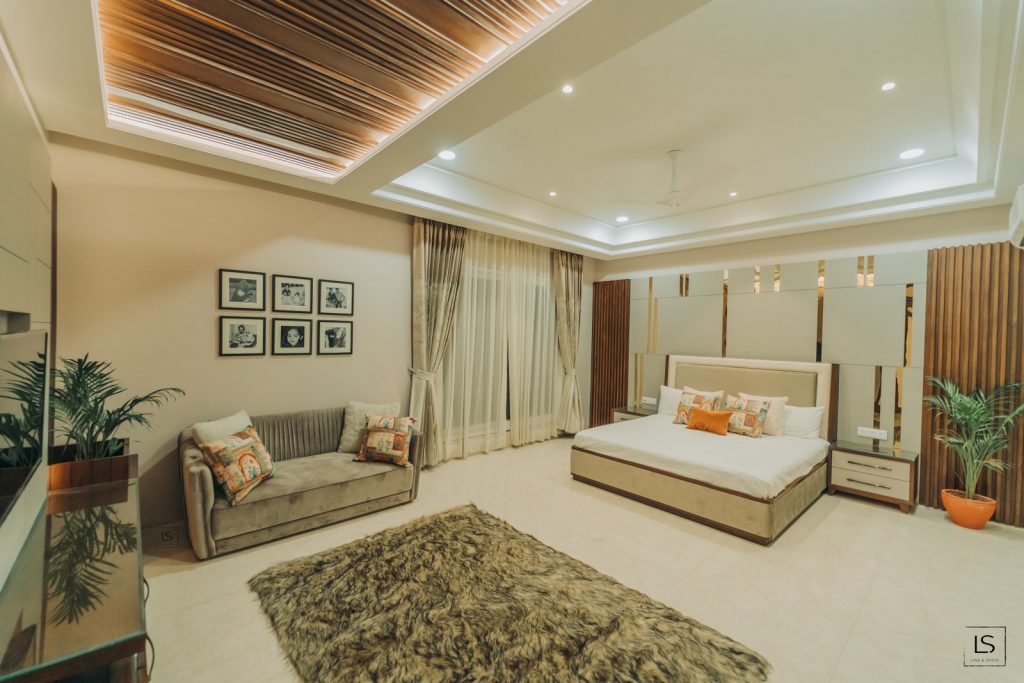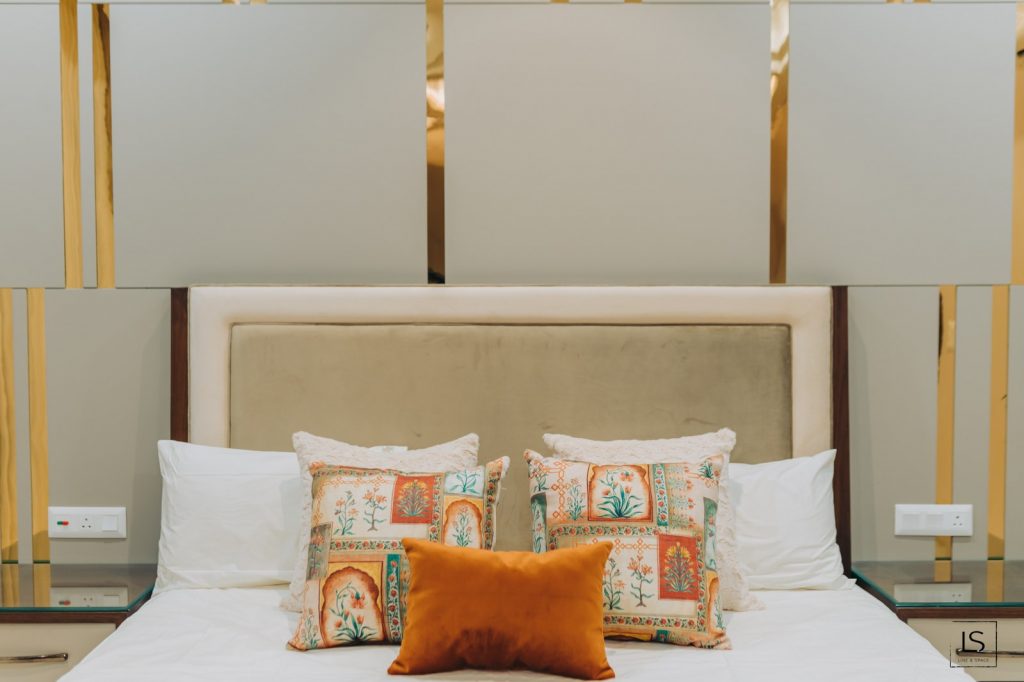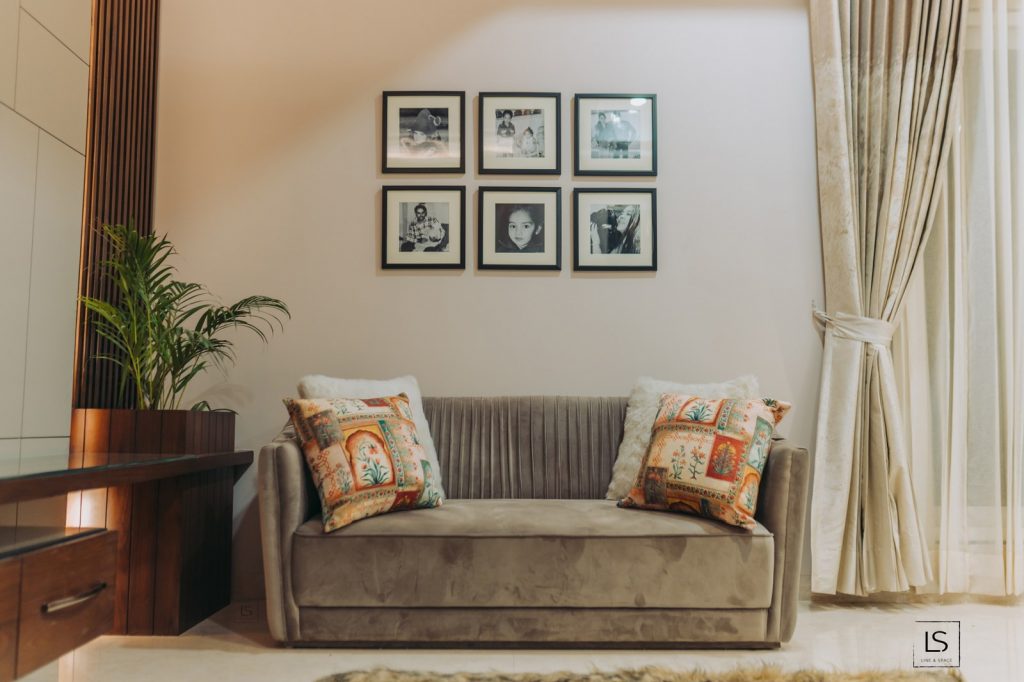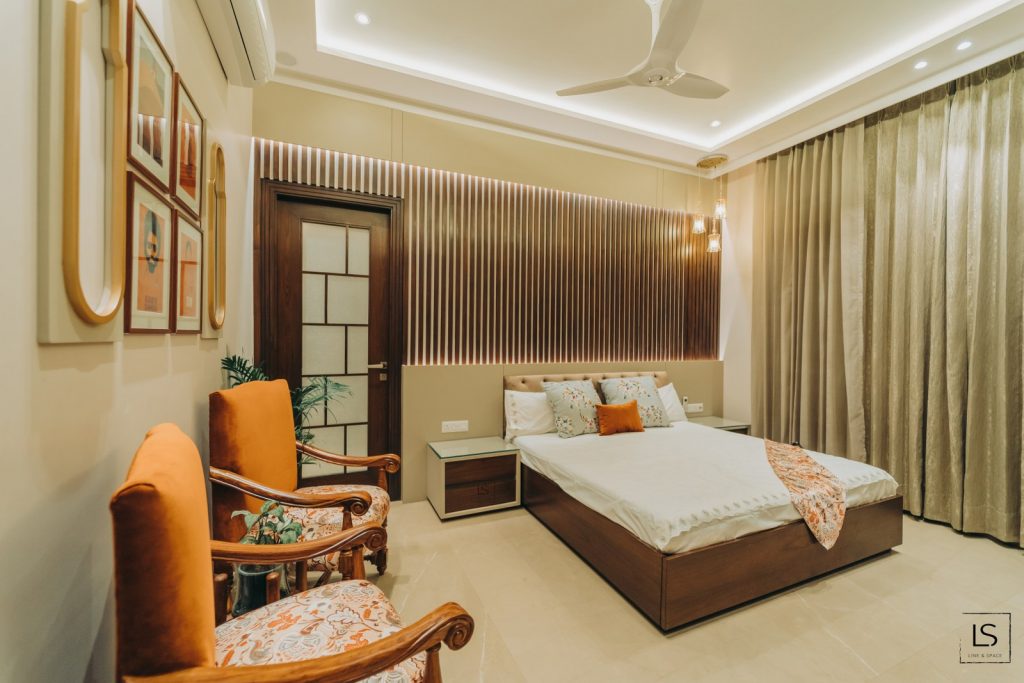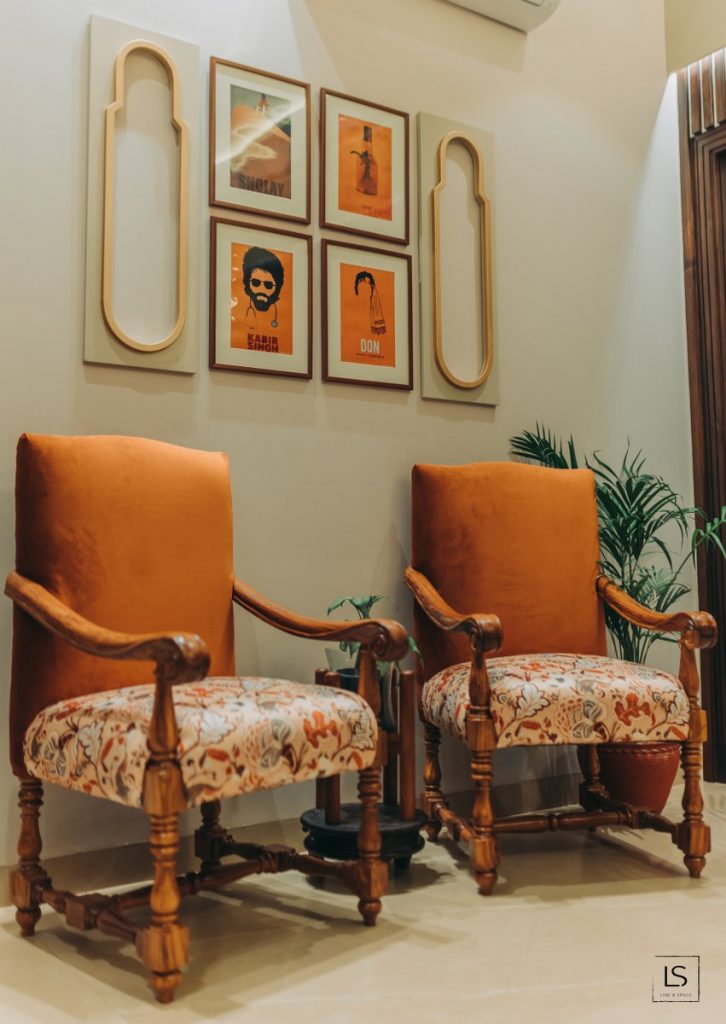 We aimed at adding a dash of exuberance in the neutral tones of the interior, using different textures and designs of cushions by our team. The master room is adorned in Bollywood theme pieces of furniture and wall frames.
FACT FILE:
Firm: Line And Space
Project Name: Abharna Residence
Principal Architect: Vishal Kakria
Location: Amritsar, Punjab
Year: 2020
Design team: harjot singh , rajwinder kaur , gurkiran kaur , gaurika sapra
Area: 170 sq. yards Built Up
Photo credits: The Lensman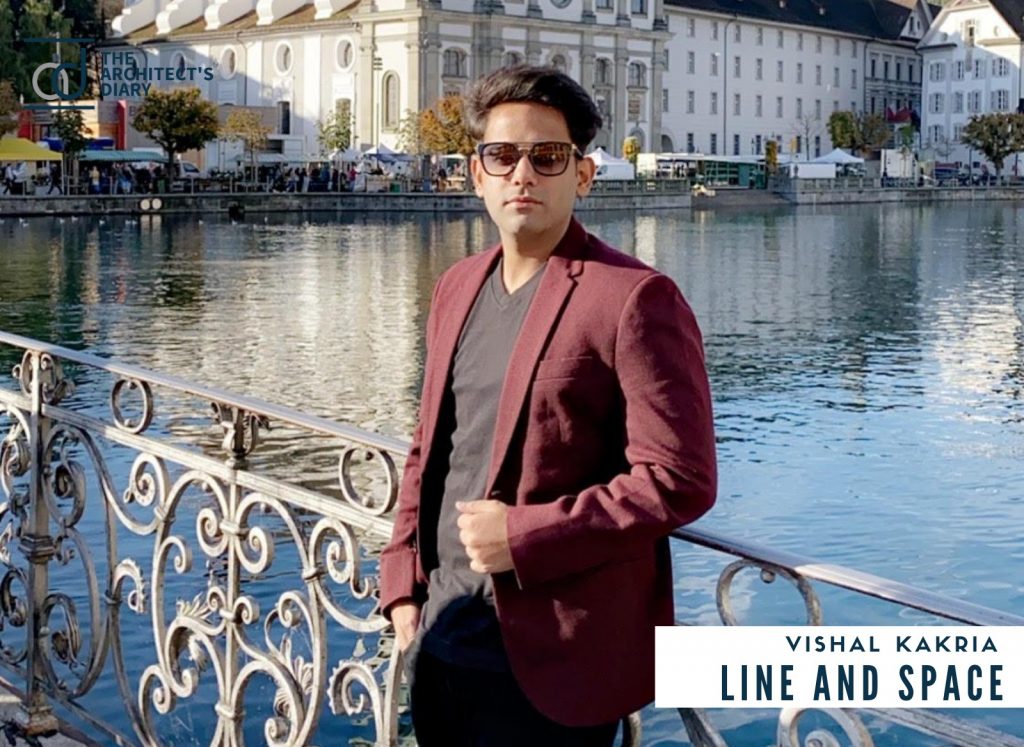 Instagram: https://www.instagram.com/line_and_space_/
Facebook: https://www.facebook.com/Line-and-Space-355326488654971

&nbsp