As you enter the Agrawal Residence, an opulent ambience greets you in the entrance lobby. Warm light washes you over as you take in the muted beige and green paired with a riveting partition in gold and it compels you to eagerly follow its curvature and land in the dining area. A centred statement light fixture casts shadows on the plush furniture for eight, which is adorned with Mughal motifs on the surface. A corridor invites you into the private spaces on the ground floor, where airy rooms embellished in a luxury palette offer a siesta for the soul.
The Homogenous Medley Of Neo-Classical And Modern Styles Of Design | Allium Jaipur
visit : Allium Jaipur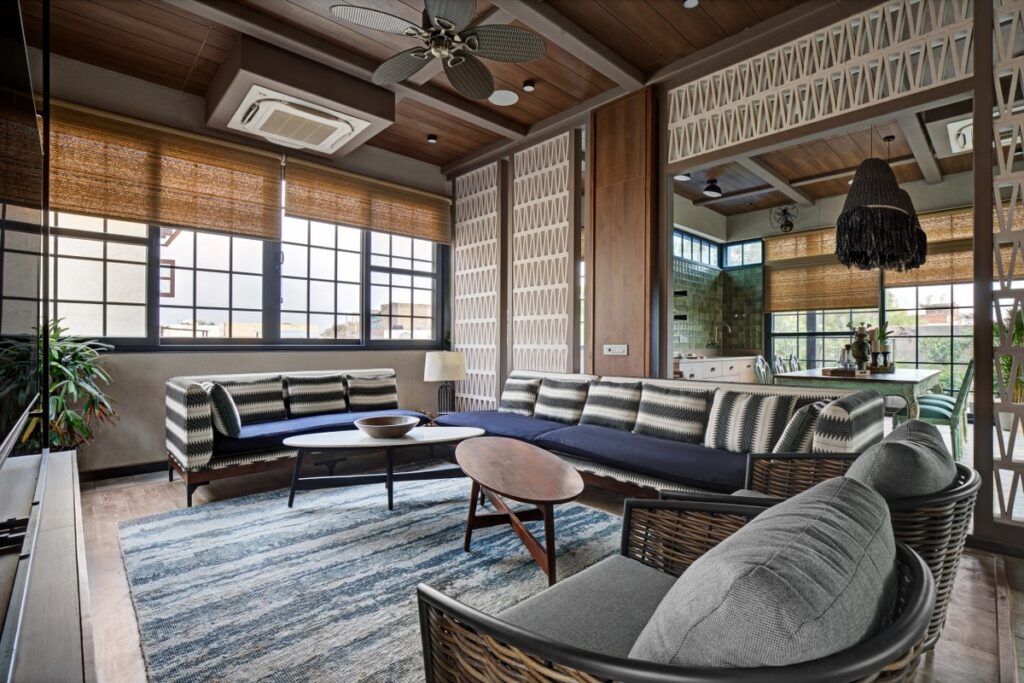 Astha Bohra from 'Allium Jaipur' is the designer on this project. The client approached her with an idea of a family home for their three-generational family—while everyone wanted to have their own space, they also wanted a house where the family could gather and relish their time together. In terms of design, the house reveals a conglomerate of aesthetics; each room reflects its occupant's age, liking and lifestyle.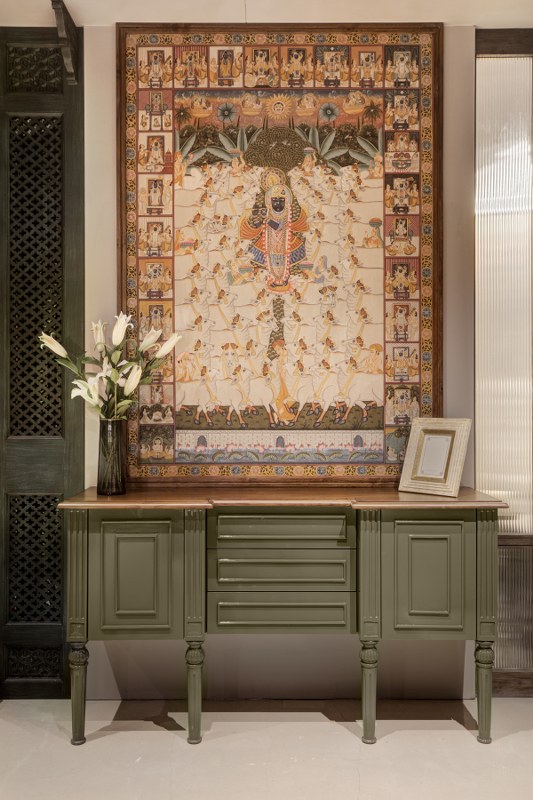 The residence was a challenge for Bohra because of the height restrictions in the area, and hence the entire accommodation had to be fitted in 2 floors. The programme, as a whole, was segregated vertically the ground floor accommodates the parents, with a guestroom, living, dining and a drawing room where the entire family can spend their time together.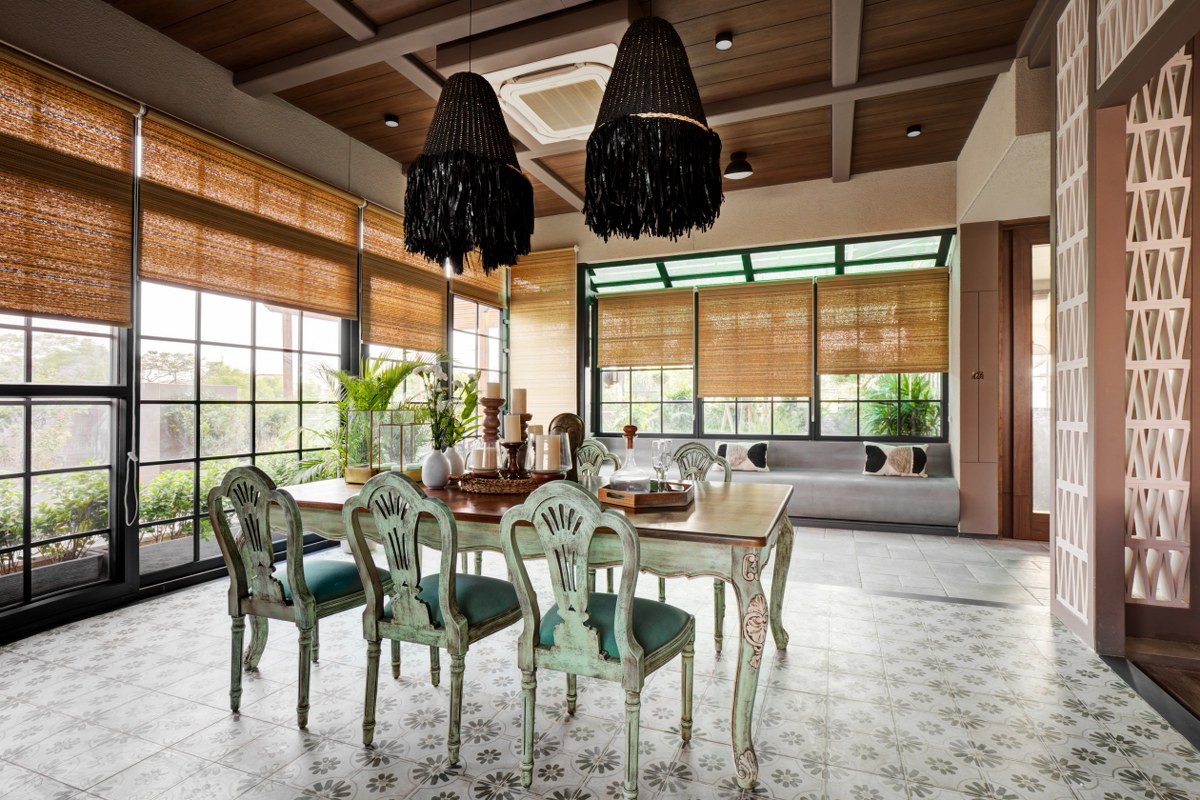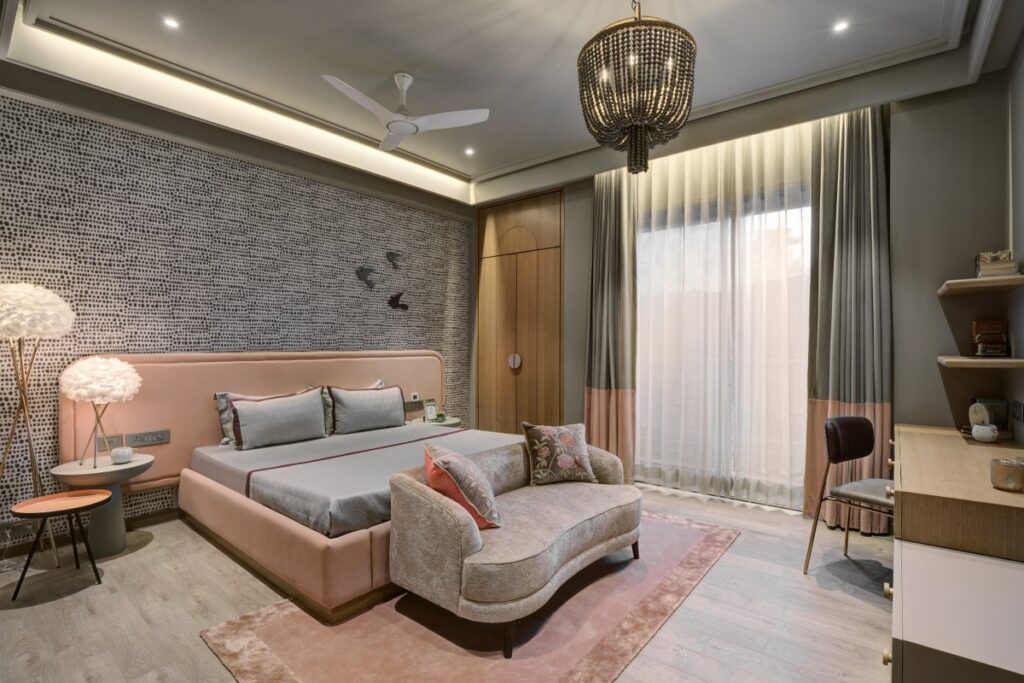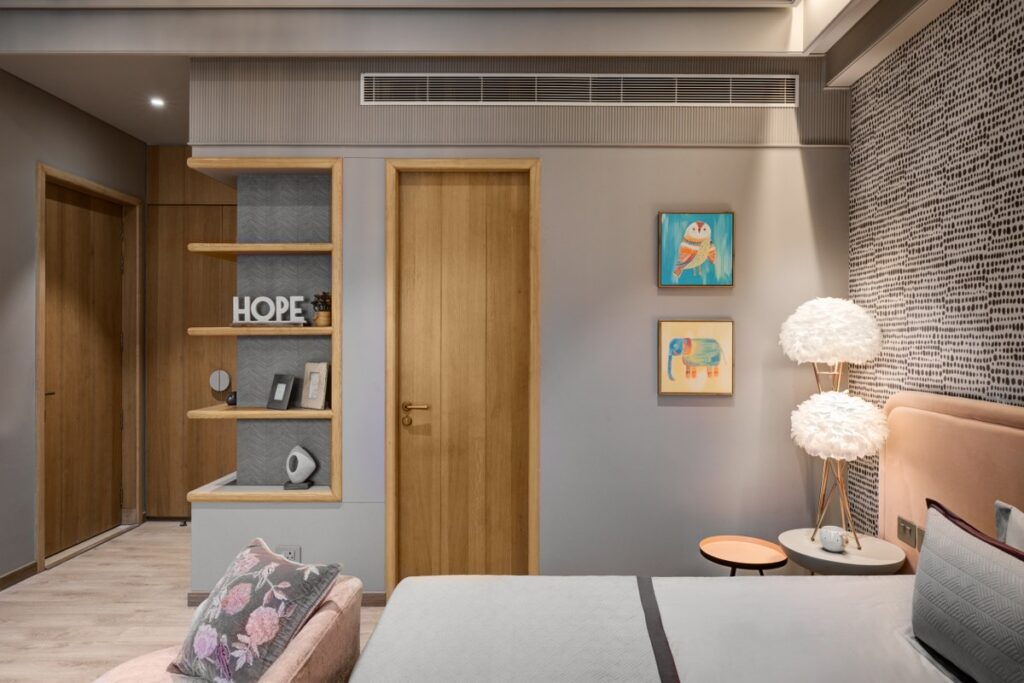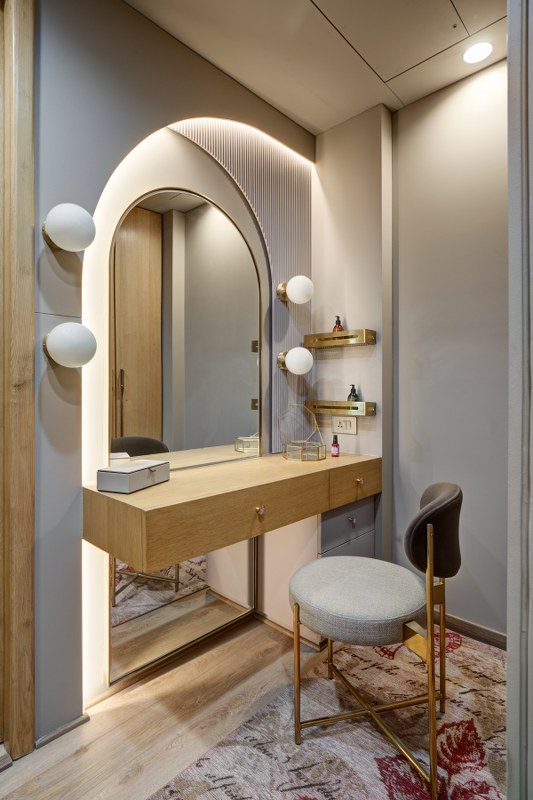 The first floor is designed for their son and his two teenagers—a boy and a girl. These rooms are designed according to their requirements with lots of storage space, and via the hexagon-tiled corridor, they open into a lounge placed centrally on the floor.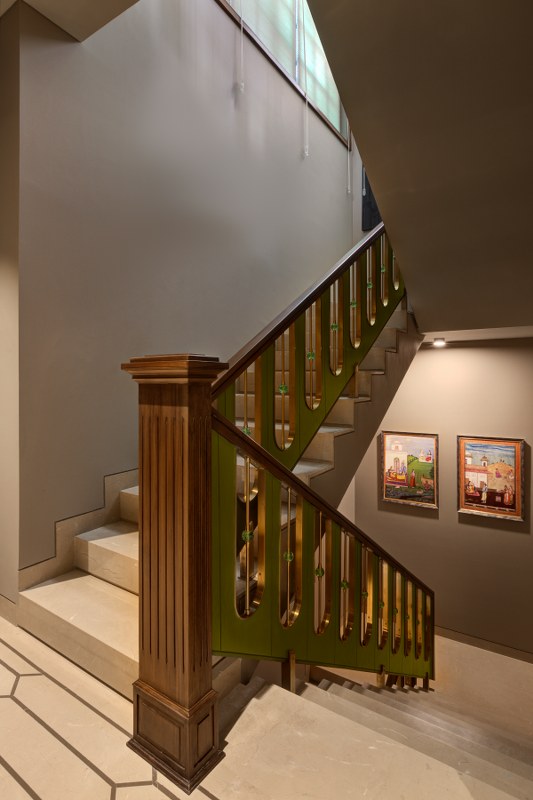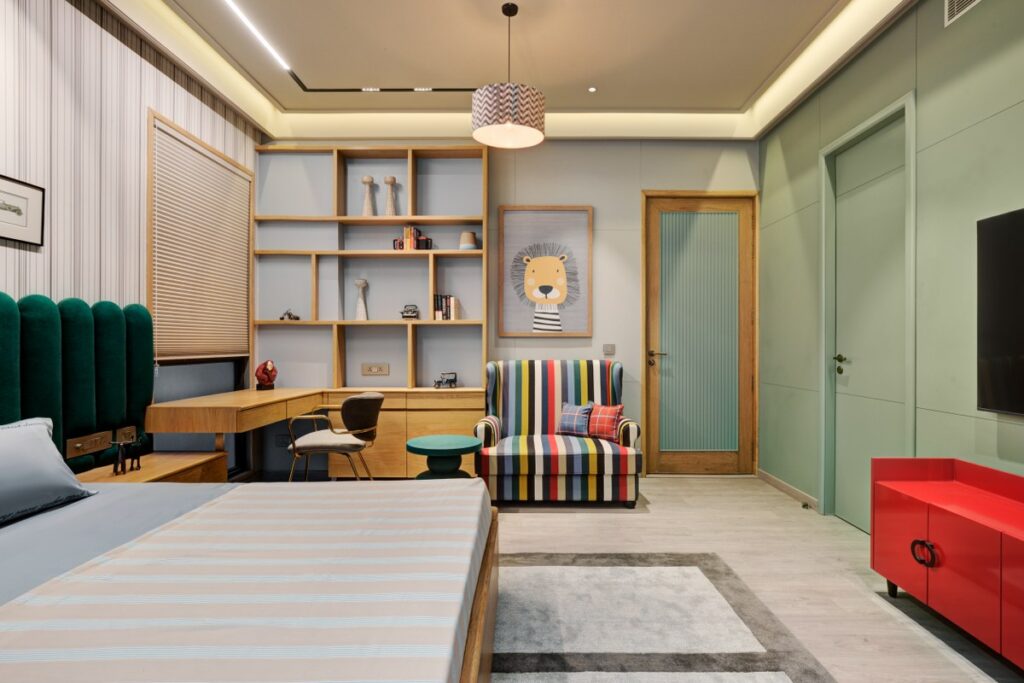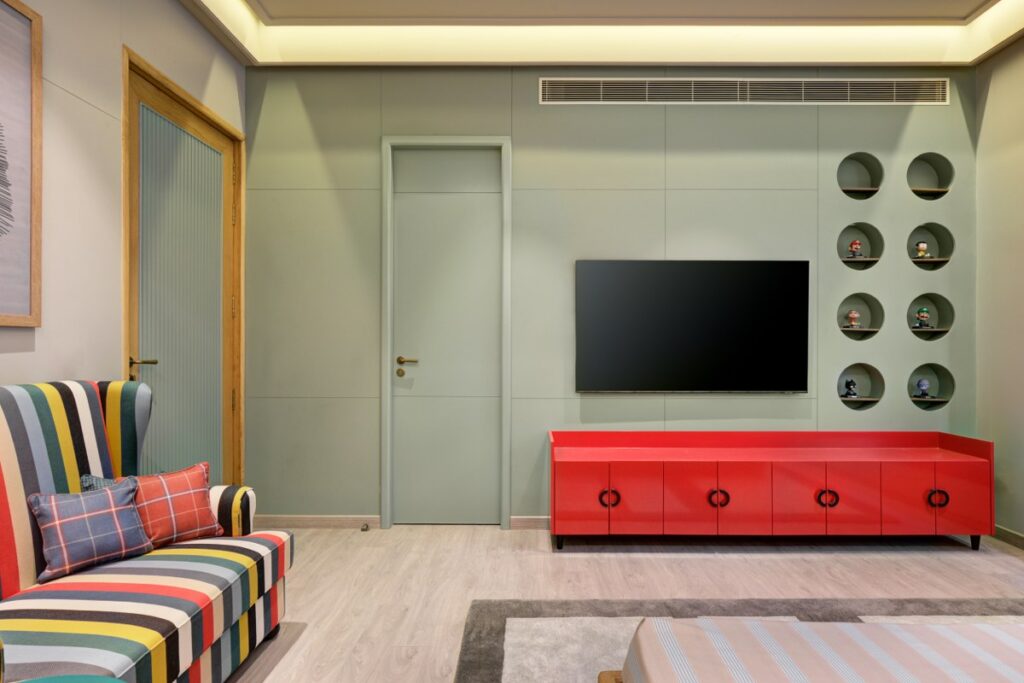 Owing to Mr Agrawal's love for socials and soirées, the second-floor green terrace is devised to be used for festivities and celebrations and houses a home theatre and dining lounge. The palatial interior panelling and jaalis are carved out of laminates and MDF, while the external surfaces are composed of pronto panel structures topped with multilayer insulation.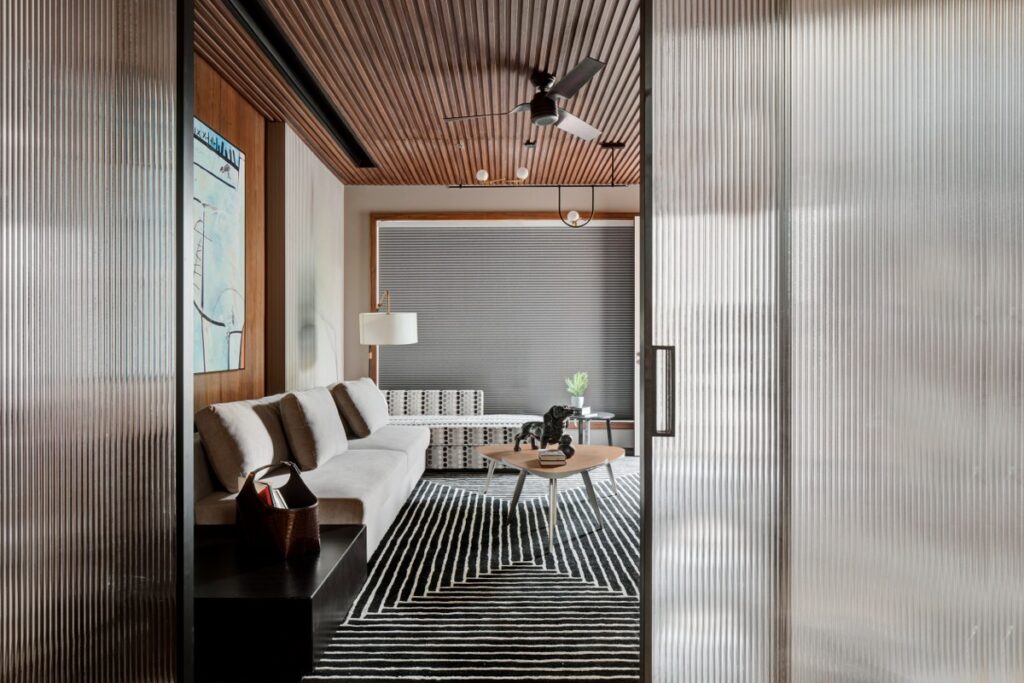 The residence is but 7000 sq.ft of luxury and comfort. But what sets it apart is the undemanding elementsin the design that make it easy to maintain the splendour of the space. The space is filled with classic furniture pieces, but nowhere do they seem overbearing. Simplistic opulence is the USP of the project, along with the homogenous medley of Neo-classical and Modern styles of design, where straights lines play with traditional motifs, and jewel tones marry a muted-colour palette, contributing to a high-end, ambient expanse.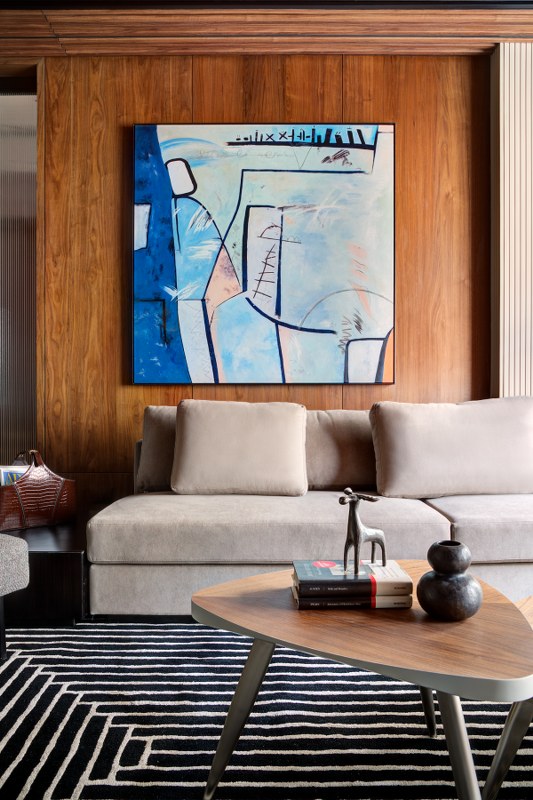 FACT FILE
Designed by : Allium Jaipur
Project Type : Residential
Project Name : Inside the Agrawal's multi-generational Home
Location : Agra
Year Built : 2022
Duration of project : 18 months
Plot Area : 340 sq.yards
Built up : 7000 sq.ft
Project Size : 7000 sq.ft
Project Cost : 5 cr
Principal Architect : Astha Bohra
Photograph Courtesy : Studio BluOra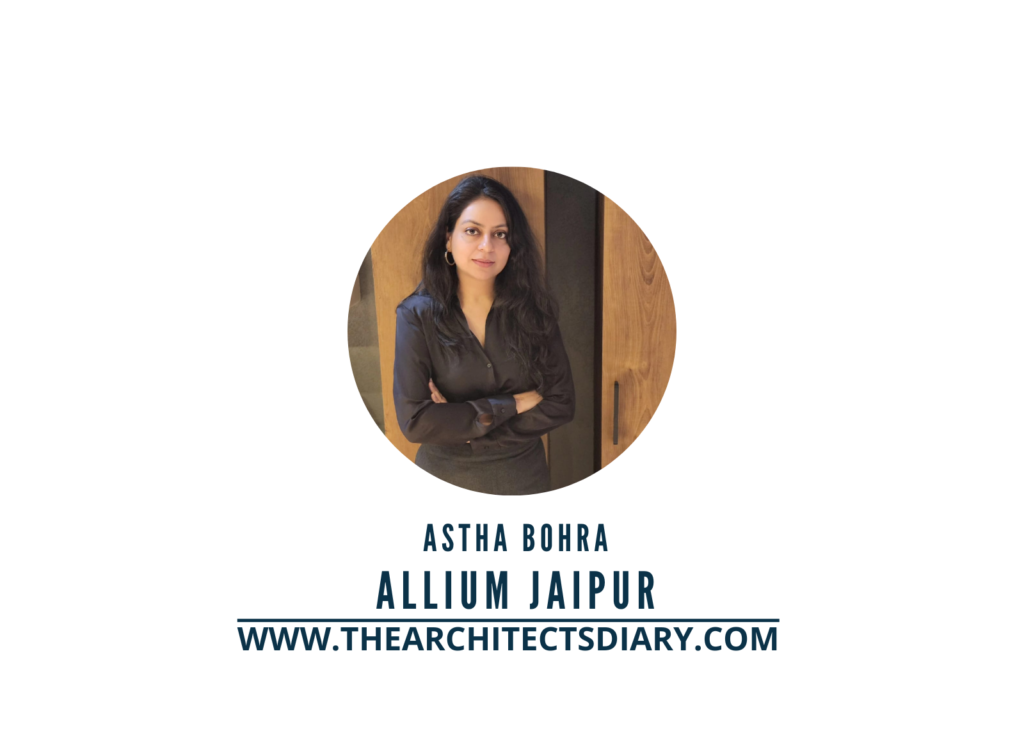 Firm's Instagram Link : Allium Jaipur
For Similar Project >>> AN OPULENT AND COSY HOME