This interior is designed in a way that makes it into both an opulent and cosy home. Making this home in the short amount of time was enjoyable as well as demanding because each area has been painstakingly designed to compliment the others. The most enjoyable and difficult part of implementing some of our design elements was the partition area, but we stuck with the design because we and the client were very impressed with the details and the partition! We had a 3-month time limit, and throughout that time we faced numerous hurdles. We and our execution team were certain that we could get beyond any obstacles.
An Opulent And Cosy Home | Meraki Design's by Heer
VISIT : Meraki Design's by Heer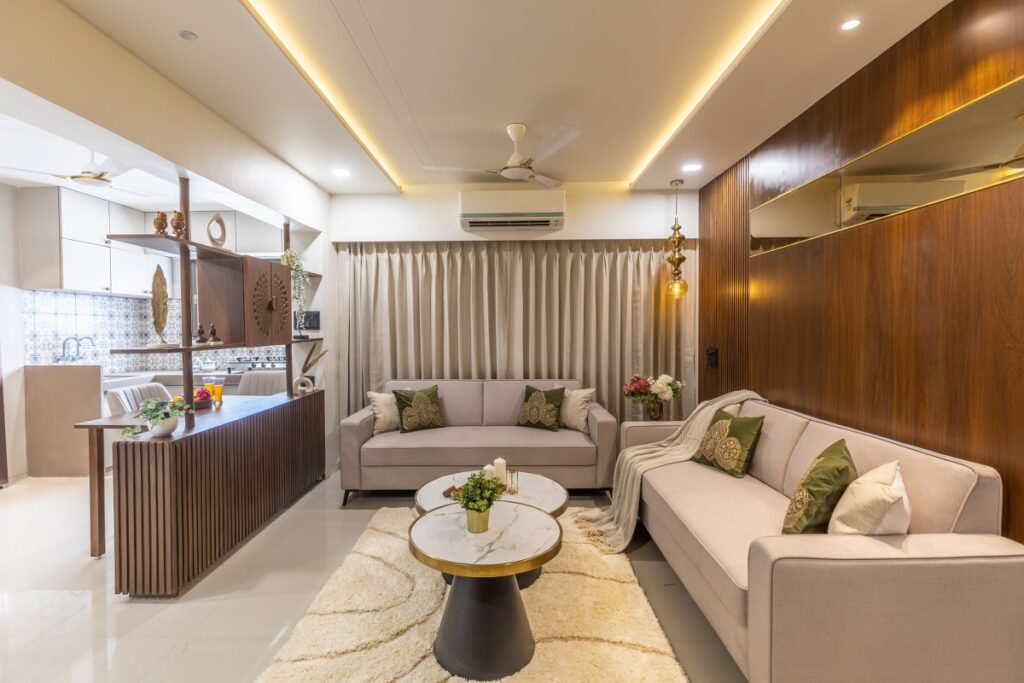 When you first enter the property, you see the living room which has accents of wood and a striking mix of brown mirrors to enhance its beauty. To add an additional pattern, we also incorporated wooden features to the panelling and the display rack that separates the living space from the kitchen area. And I must say, it's the centre of attention as you walk into the house!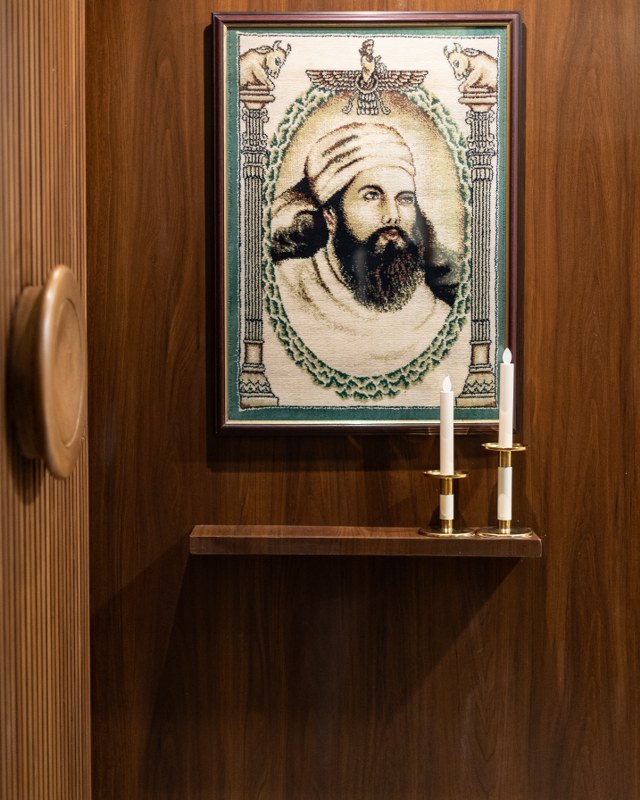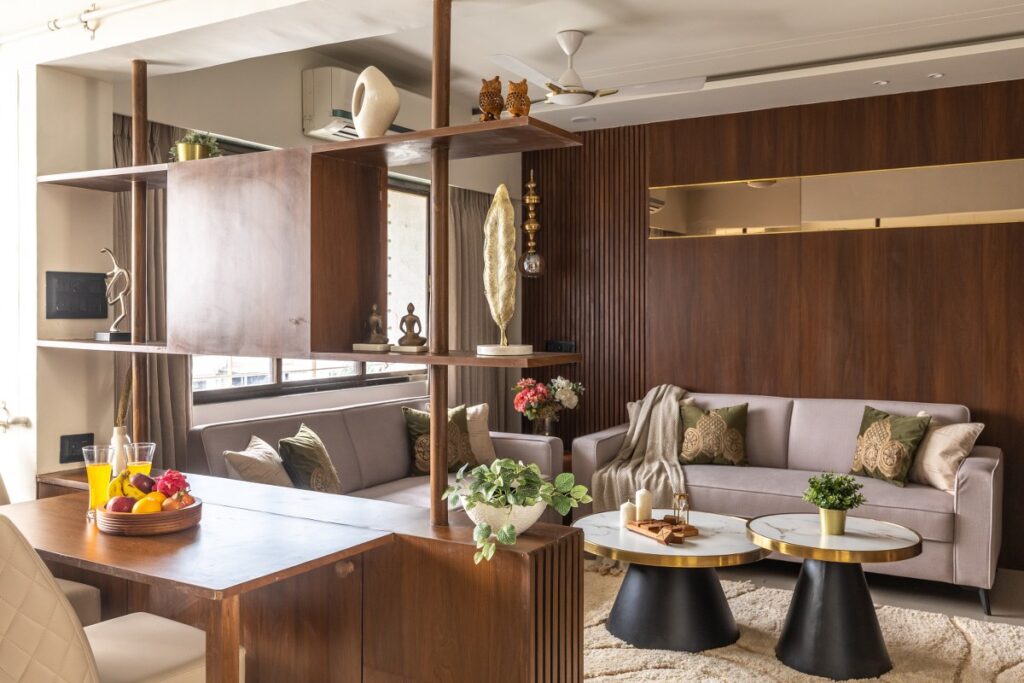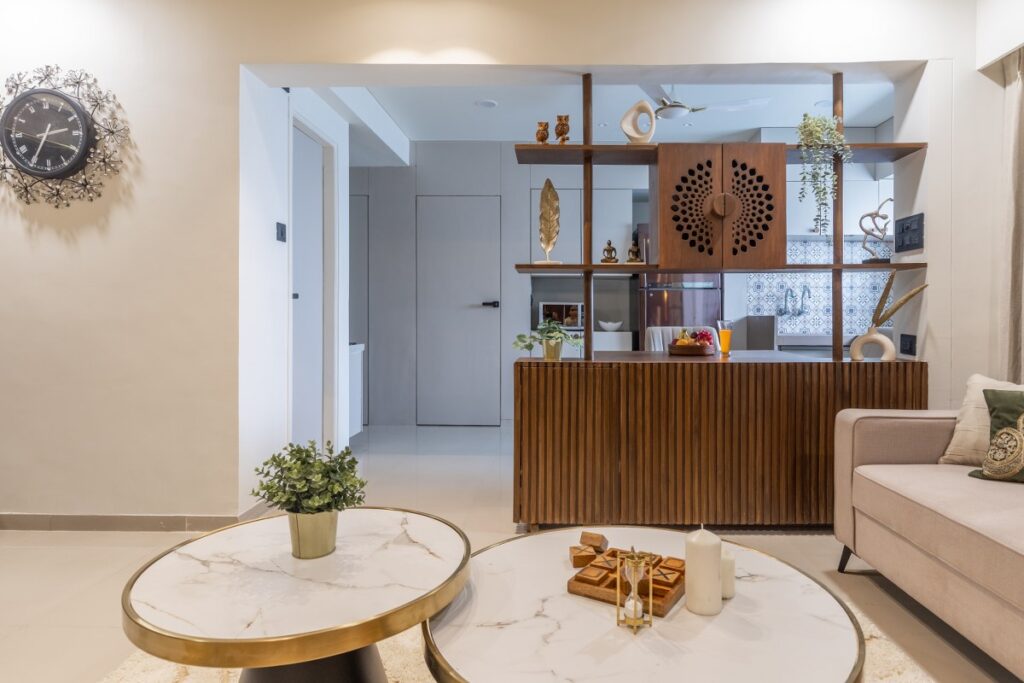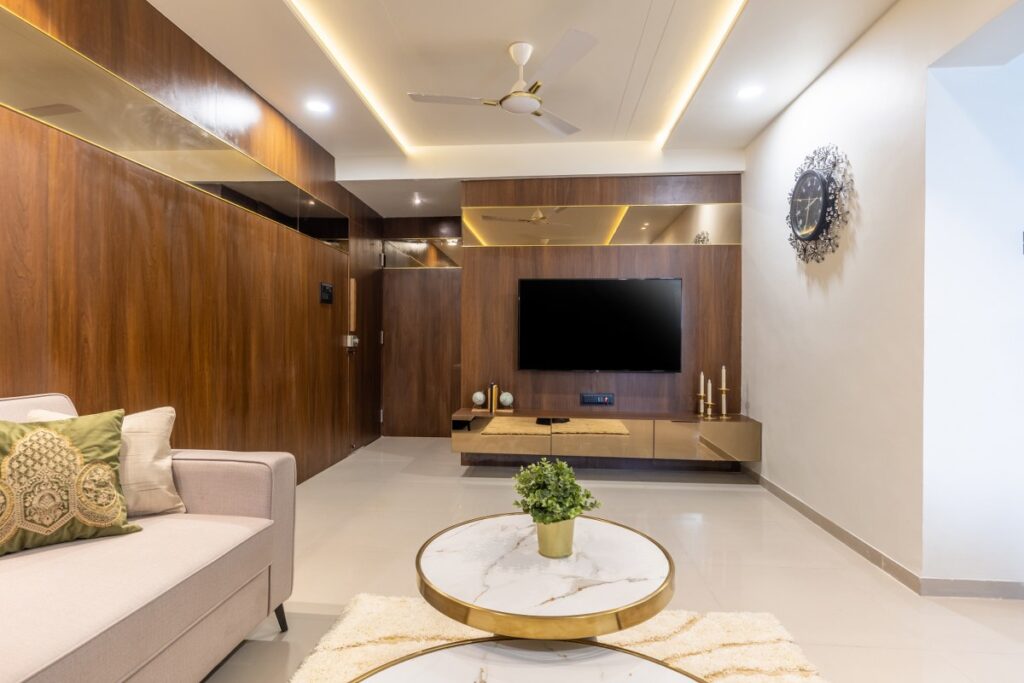 Giving the kitchen area a touch of solid colour and combining it with wooden laminates gives the room a charming, rich appearance that makes it appear much larger.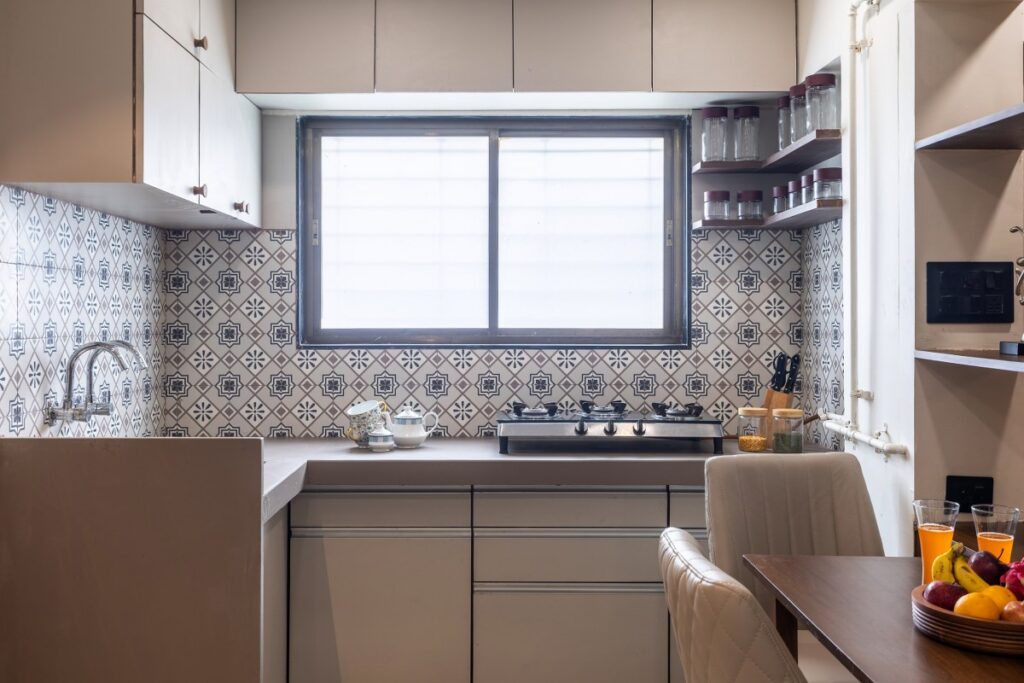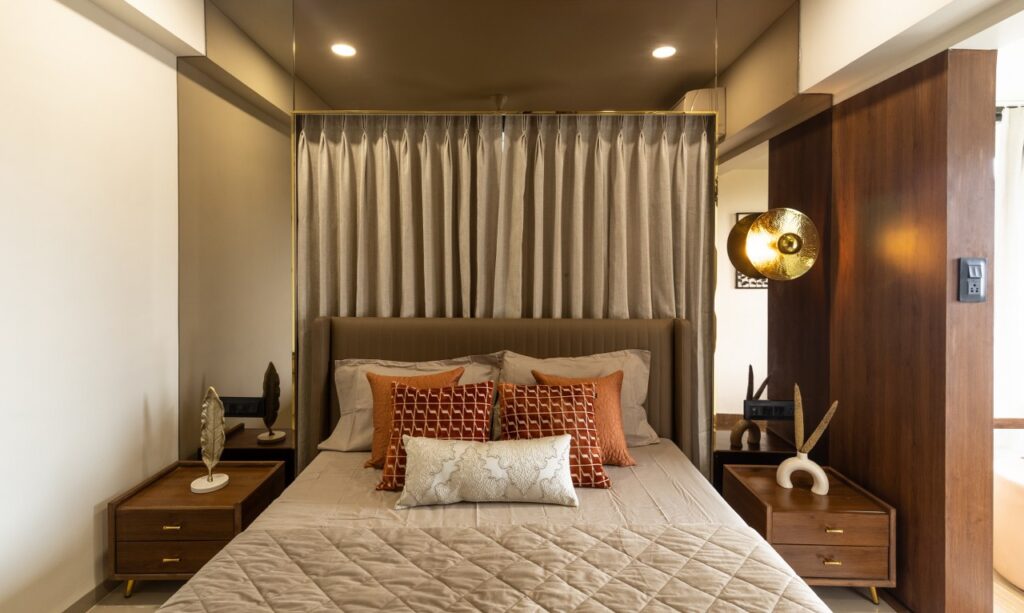 In contrast, the master suite has a much more luxurious and cosy feeling when you enter.the room was designed with the concept of mirror panelling with a light accent touch.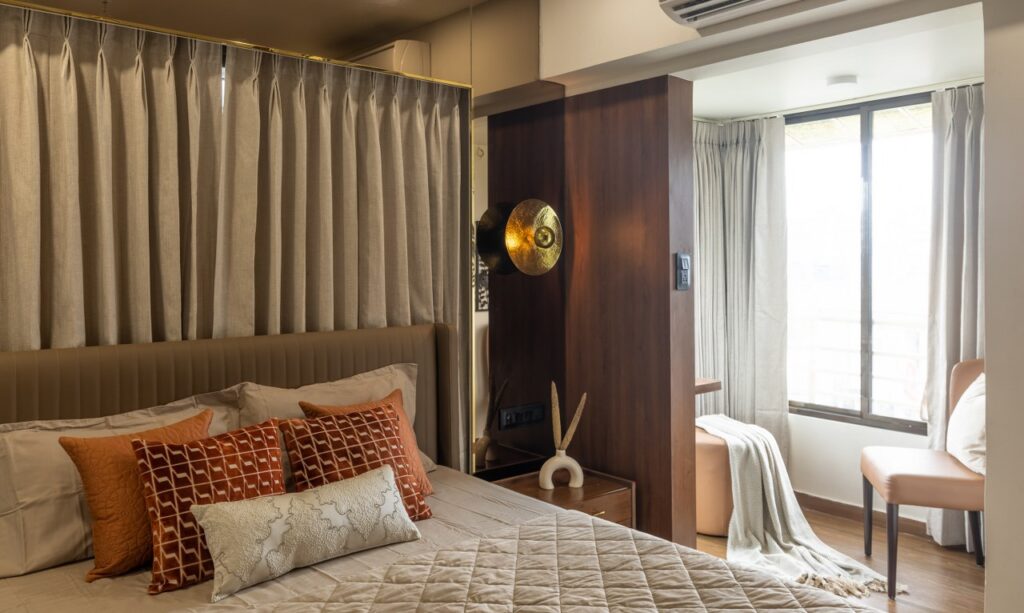 The most ideal spot in the room is the dressing area, which provides you with a private space to feel great and to enjoy a cup of coffee while watching a stunning sunset from your bedroom.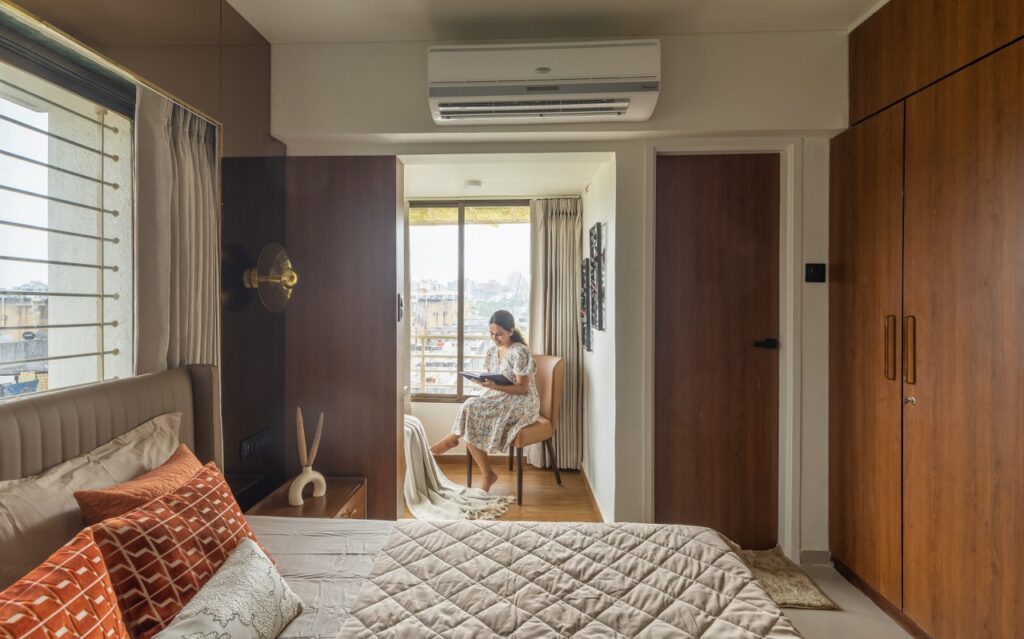 The daughter's bedroom was designed to match the master suite, with simple wall panelling and only a touch of golden patt. To offer some contrast, we also included a gorgeous headboard with a gorgeous cloth covering it. The wardrobe is self-evident and perfectly integrated into the space.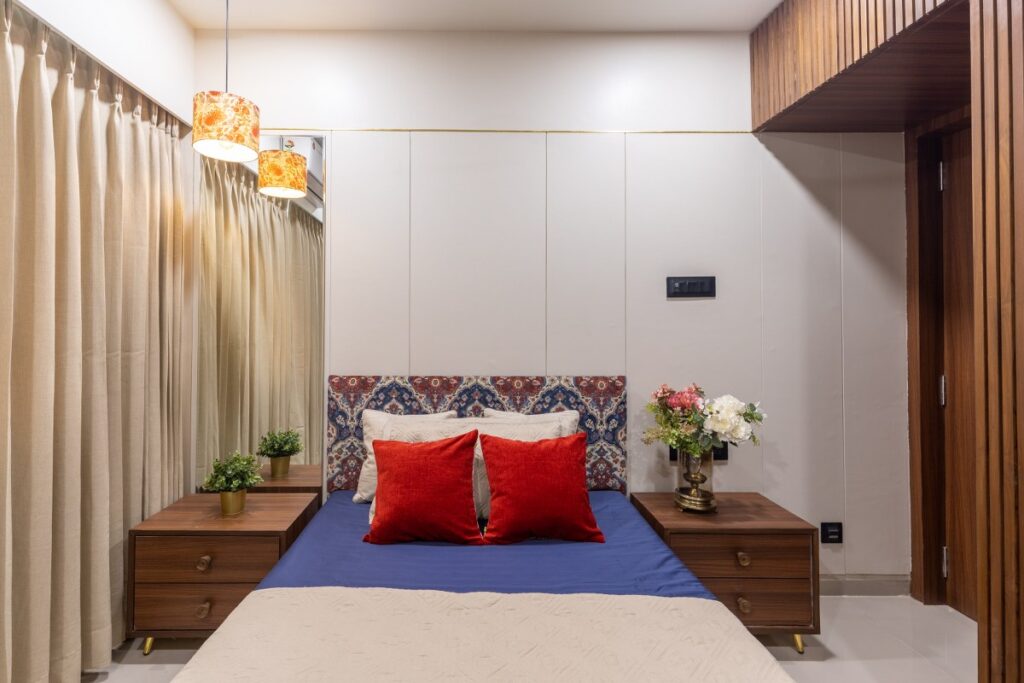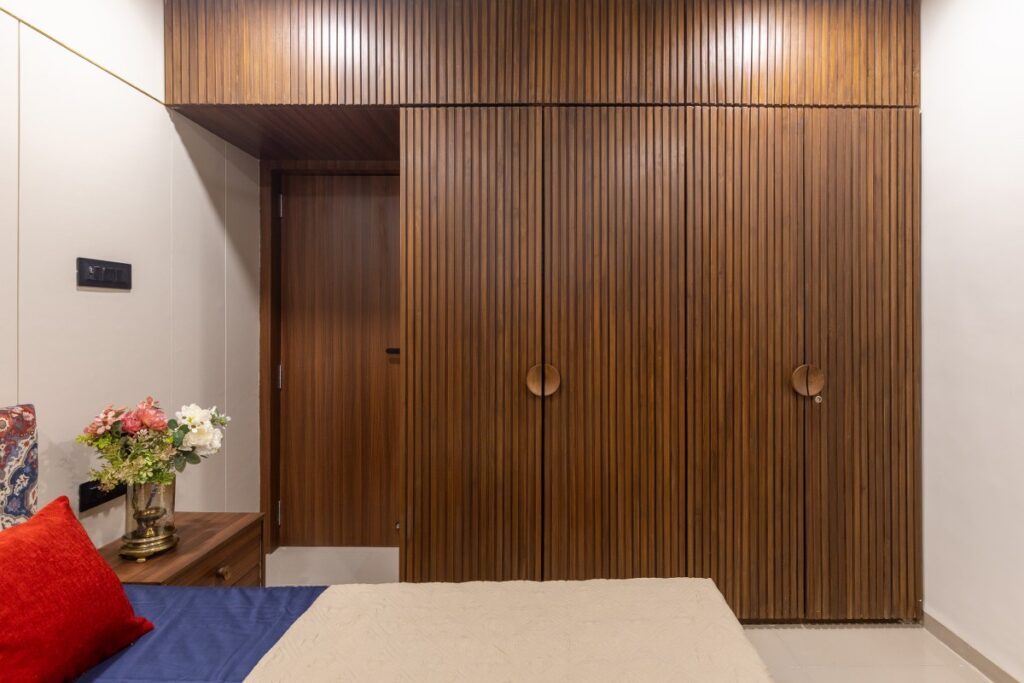 FACT FILE
Designed by : Meraki Design's by Heer
Project Type : Residential
Project Name : SHISHGHAR
Location : Surat, Gujarat
Year Built : 2022
Duration of project : 3 months
Project Size : 1000 sq.ft
Principal Designer : Heer Vankani
Photograph Courtesy : Yogi Trivedi
Products / Materials / Vendors : Lighting – Urban Ladder / Paint – Asian Paints / Artefacts – Westside Stores.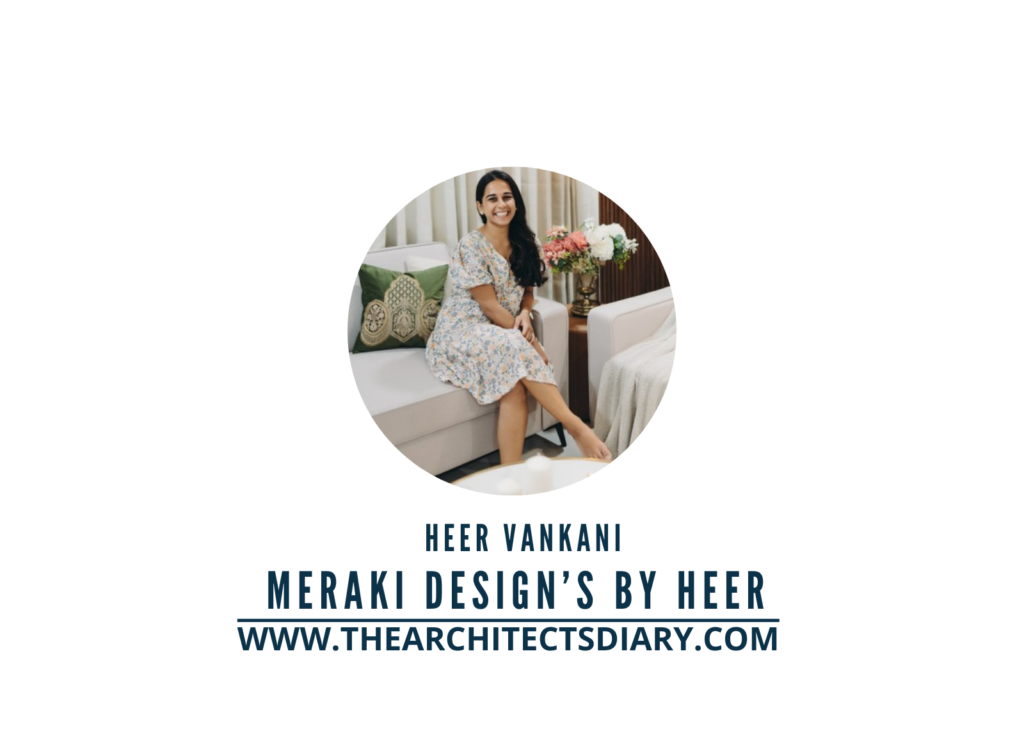 Firm's Instagram Link : Meraki Design's by Heer
For Similar Project >>> SOPHISTICATED AND ELEGANT APARTMENT INTERIORS