We all want a beautiful home and we do take the job of fixing our homes seriously and find ways and means to achieve that well-designed look. We spend countless hours poring over magazines about interior decorating and those that feature beautiful homes. At times though it is a process of knowing what is your design style and be able to bring that into your home. A very happy person would probably not have a very industrial and minimalist interior decoration, while a successful modern day woman would not have a quaint and shabby chic home. But as interests and styles fade and change, we should have key pieces that will change with us. It would be such a waste of money if you have to throw out that island themed living room because you want something very modern now with industrial metals and glass. One sure way to provide accents to our living spaces is that of vases and temple jars. These are key pieces that can be a focal point in any room and also can move through changing styles.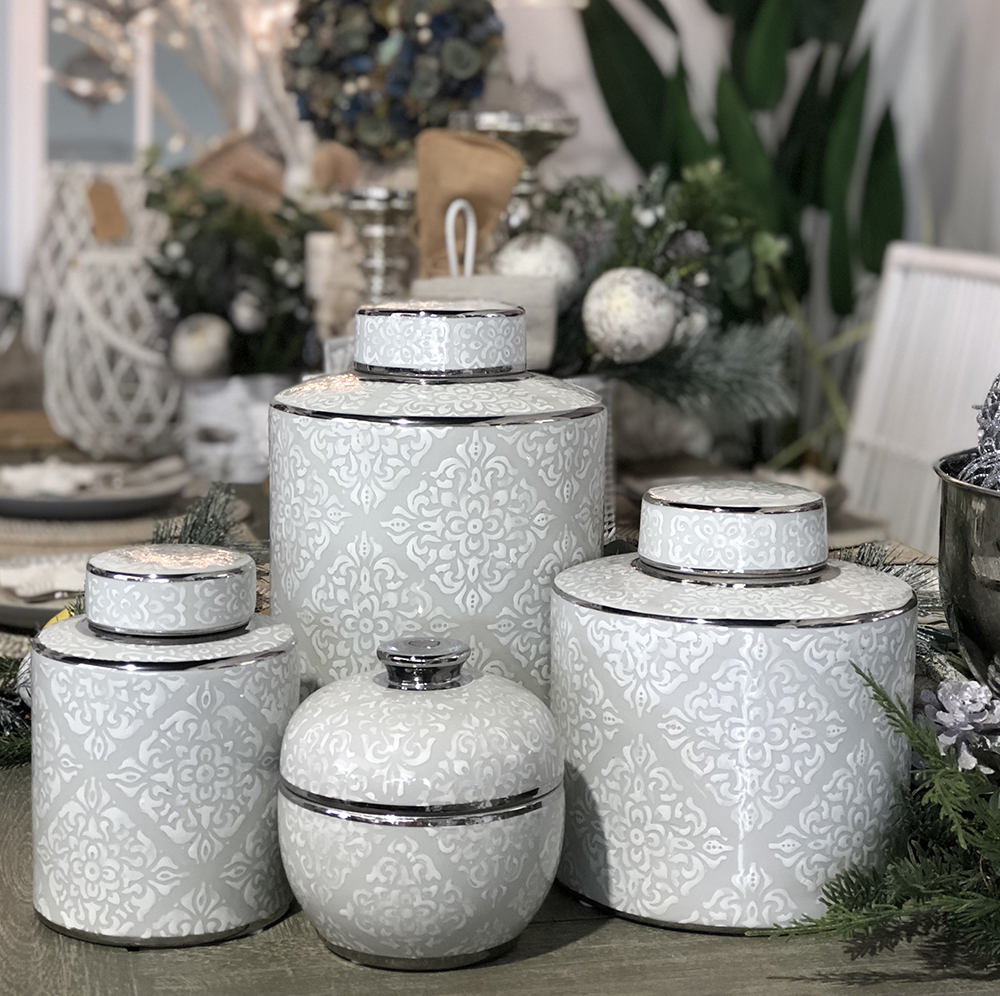 What Exactly are Temple Jars?
Temple jars are unique vessels that previously had been used for its functionality more than its aesthetic appeal, it was a staple for most kitchens in China and dates back to the Qin Dynasty. The temple jars were used to store spices and other valuable ingredients like ginger, oil, salt and even pickled vegetables, preserved meat and even preserved fruit and the like.  It was so practical that one home may have more than ten temple jars at one time. The jars are like a reminder of the old world and its simplicity and charm. It is both elegant and functional, however at present it is sought after for its decorative function rather than for holding spices and other products.
Temple jars even in the past came in different colors, patterns, prints and materials but what remained constant was its iconic shape and cover. As such, even before people wanted to own not just one temple jar and it became a social status symbol for most families that they kept on buying the jars every time they had the opportunity. This was true for most of Europe where the more temple jars you owned, the more affluent you were, it became even more valuable than what was inside it. However, once the temple jars were marketed for its aesthetic value, and more and more craftsman produced the temple jars that it ceased to be for the rich and wealthy. The jars then also became popular the world over, it is not difficult to find temple jars in America and then in Brazil.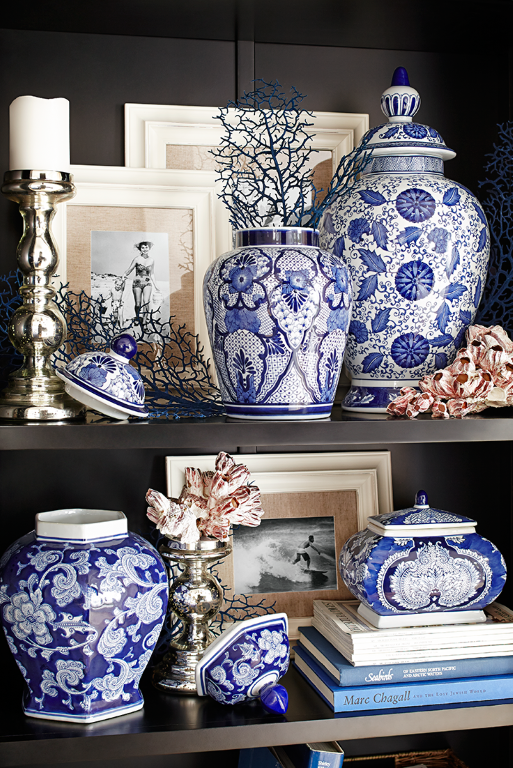 Where Can You Get Temple Jars?
There are a number of online shops that specialize in vases and temple jars, they have a wide assortment of designs, sizes and materials with floral patterns, geometric ones and the older ornate ones. The temple jars also come in ether ceramic or porcelain and is priced according to its design and material. Some online shops also carry designer vases and temple jars that was designed by well-known designers and you can have it for a much lower price than if it was displayed in a store or a designer shop.  All you have to do is to browse the existing stocks of the shop and choose which ones you like and proceed with your order and it will be shipped directly to your home.
Temple Jars and Interior Decorating
Temple jars are an excellent choice for interior decorating, it has an iconic shape and is instantly recognizable from its bulb shape and curved profile. It is a conversation piece and will instantly be an interesting focal part of the room. It can easily draw the gaze of anyone entering your home especially if it comes in a number of sizes and different colors and designs.
To get the most out of your temple jars, you need to be able to find that extraordinary piece that will speak to your sense of style. You can find this special temple jar in a number of specialty shops but your best bet will be that store that has the largest assortment of temple jars and vases. The temple jars can be made from ceramic and porcelain and will have exquisite designs from such designers as Waylande Gregory and Vietri and even one from Swarovski.
Temple Jars and What Is In It
The temple jars originally were used extensively in different ways in the homes of emperors and the wealthier families but there were also basic temple jars that were more utilitarian rather than decorative. In the past, the temple jars contained different spices, salt, oil, pickles, preserves and the more valuable spices reserved only for the wealthy. Then the temples jars were found to be an excellent receptacle for the transport of spices to other parts of the world, which also started the export of the temple jars.
The temple jars of today are not made to hold spices and other ingredients, but you can still use it to fill in with your favorite flowers, bamboo leaves and other plant ornaments that would greatly improve your home's interior decorations. It will add that pop of color and nature in an otherwise boring or plain room. It instantly lifts the mood of the room or the space where it is found.
Another way of filling your room with temple jars is to display it in the right way and in an appropriate space with varying numbers of temple jars and height. This would make your room look exquisitely warm and filled with old world charm and yet still be modern and contemporary. Others may want to have just one temple jar in a targeted area in a room that would really be the focal point of the room, it will add that right mix of design and uniqueness. But for this to work, the temple jar should be in the right size and height. Some also believe that temple jars that have a wide girth can influence the fengshui of the room. Temple jars with Chinese patterns and a variety of colors will help improve the look and atmosphere of any home, but it also has to be dependent on the color scheme or the theme of your interiors.