&nbsp
Smoke Grey Tones Add Charm To Luxury Apartment | P&D Associates
This 2647 sq ft apartment is located in the city of sun-Surat. Commissioned by a business man, the brief was to relive the word luxury in its true sense sufficient enough for the conjugal family. The spaces are beautifully articulated to hold the entire house in a nice story-telling way with its colors, elements and furniture selection.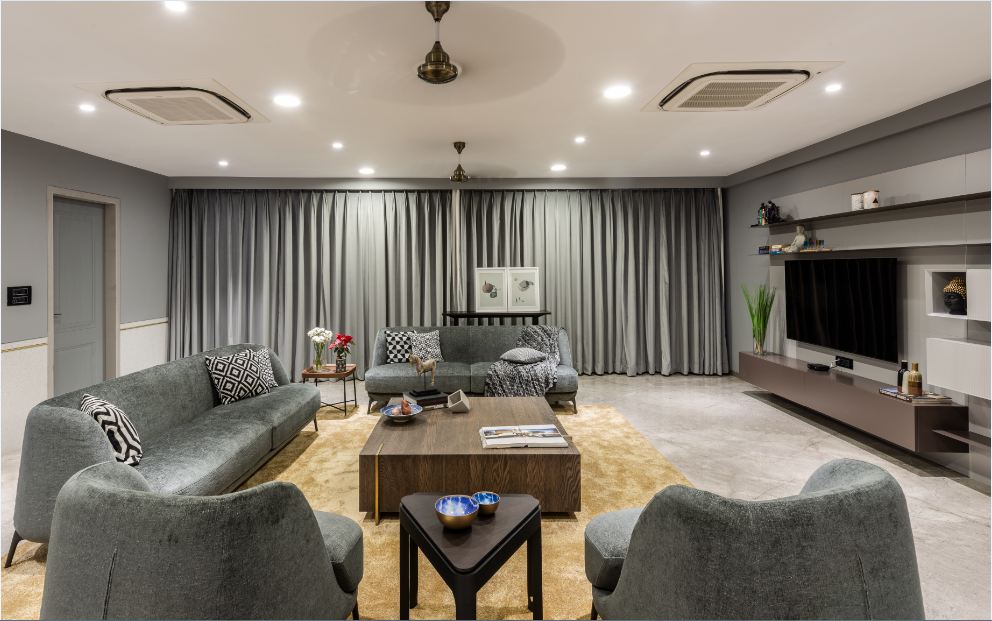 The materials hold the space strongly with a particular color palette. On skinny legs, the furniture in this living room seems to be floating above the floor, bringing a sense of weightlessness to the space. This unique living space features smoke grey tones everywhere you see, with a velvety finish bespoke rug matching the center table just right.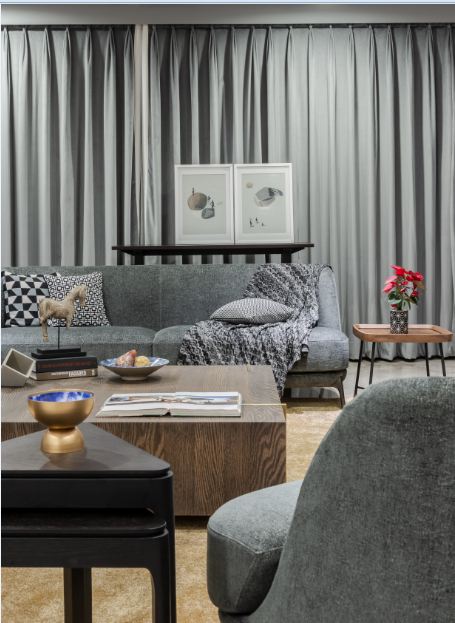 Smoke grey walls, soft finishes and clean lines dominate these interiors, with brass rod running along the periphery on walls separating white Italian marble from the smoky grey paint.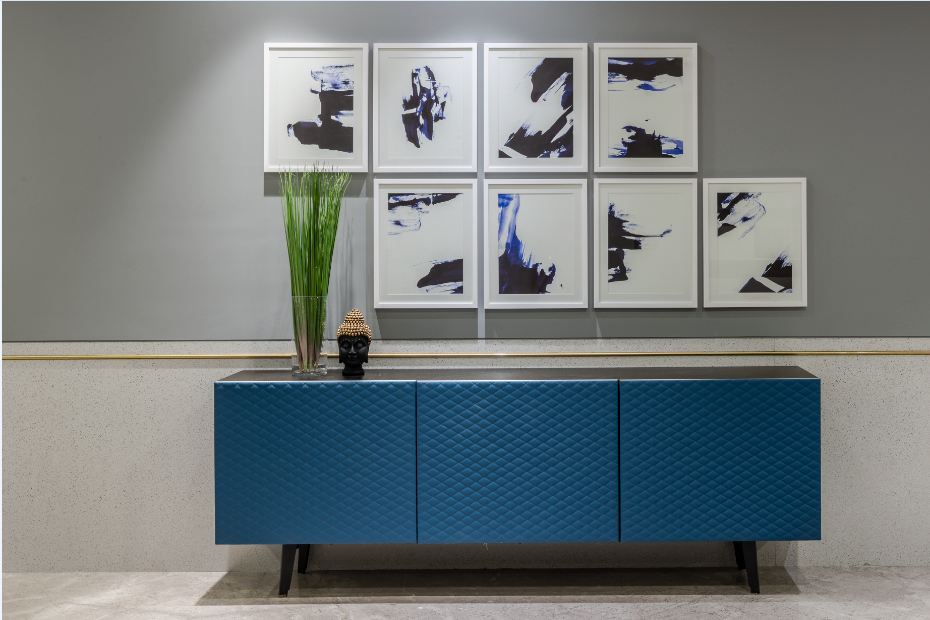 The brass rod connects the living space to dinning and kitchen spaces. Creating a quiet backdrop free of dissonance to facilitate accent colors, we chose to use a subdued color palette throughout this entire luxury apartment.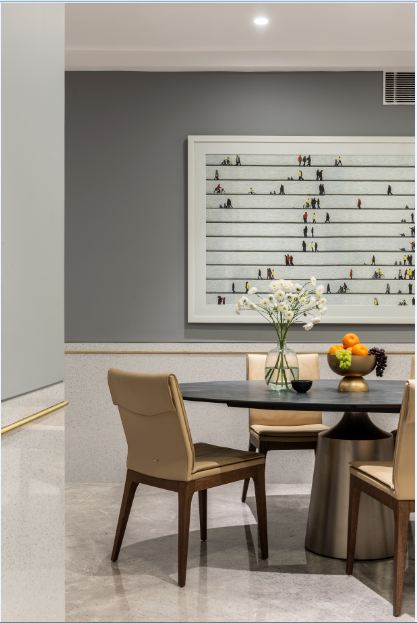 Breezy and cozy feel of the room with terrain color palette and darker terrazzo selection gave a clean and simple look to the room.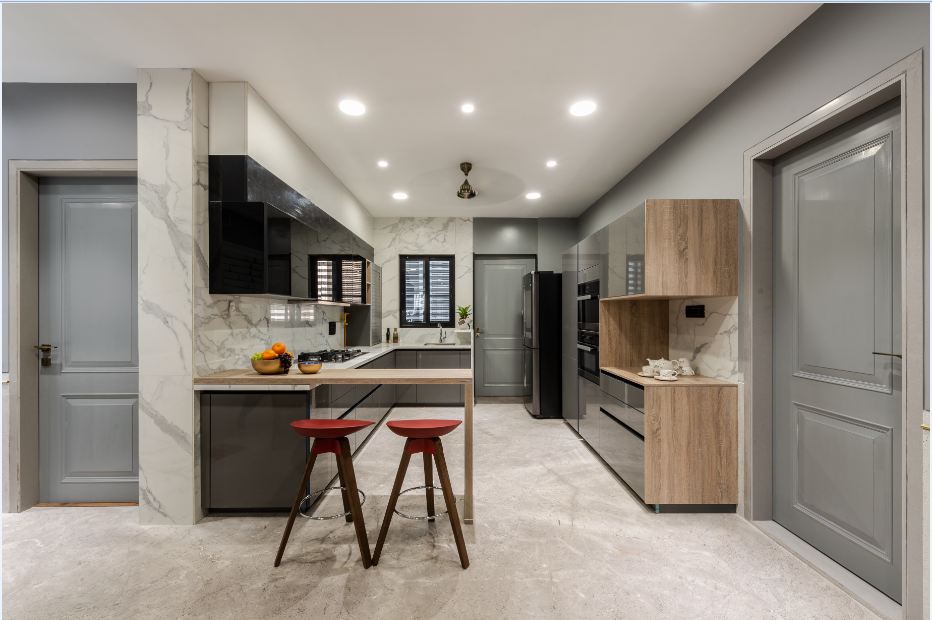 A custom made lamp breaks the simplicity of the room, making it look bold and humble at the same time.  With no concession on the quality of materials used, this residence truly delivers the ability to create understated luxury and deliver a harmonious living experience.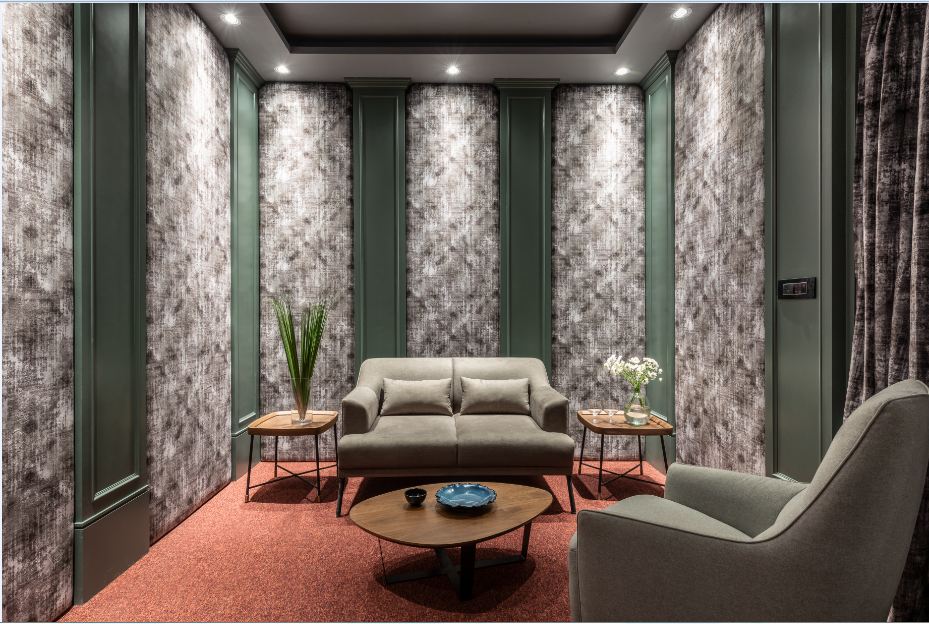 In this luxurious apartment, the understated lovely and sophisticated interior design converges and set a tone of tranquility: at this contemporary apartment, the entire design plan involved spotlighting a particular color in each room.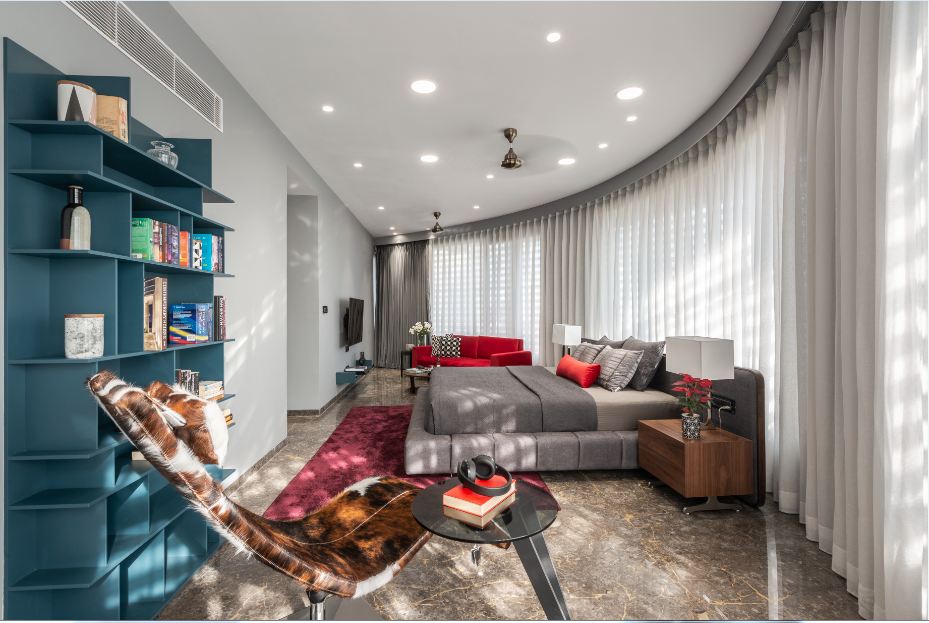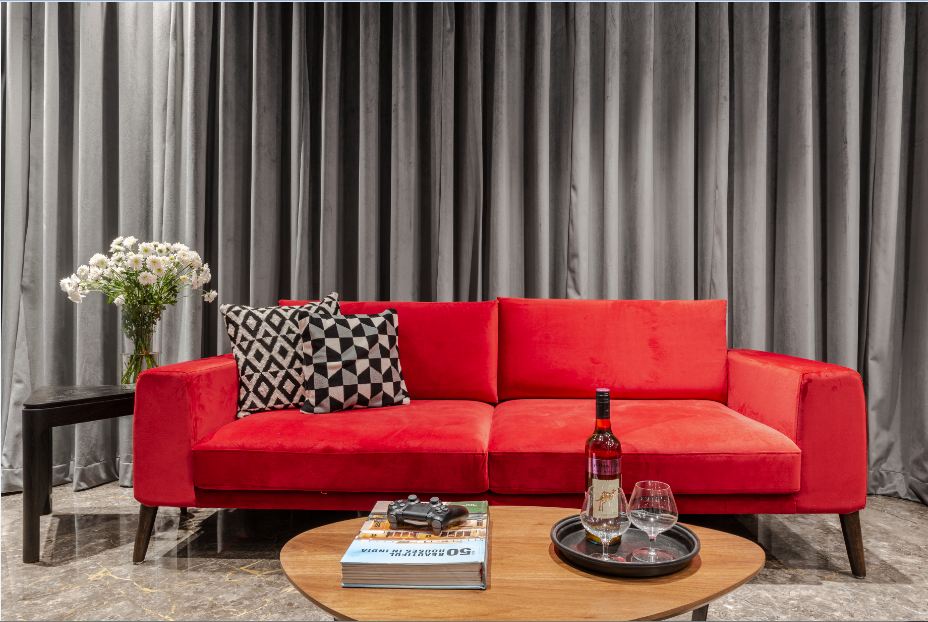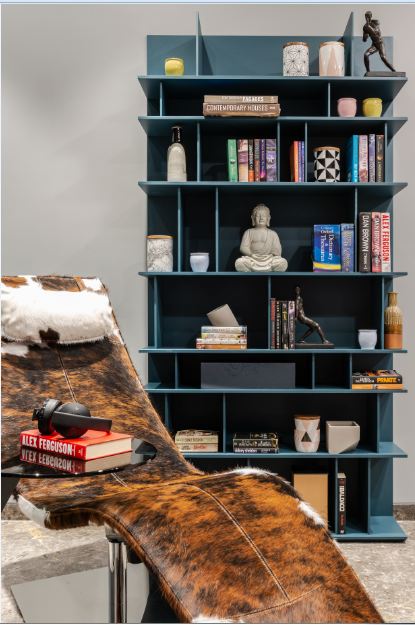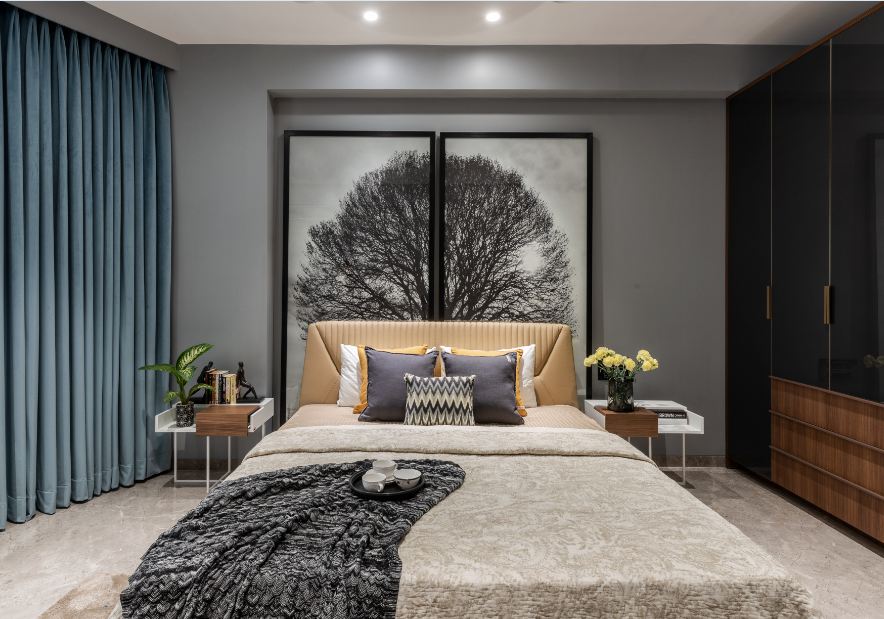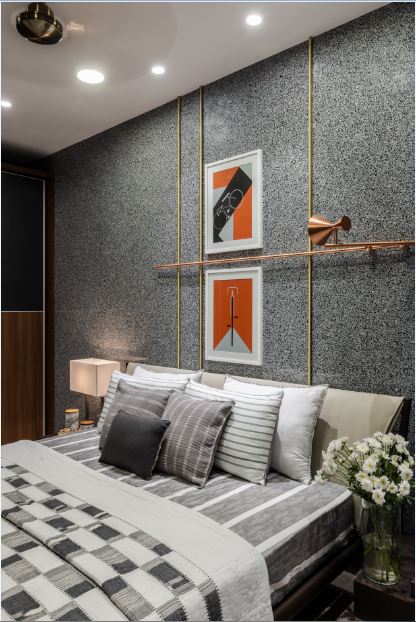 FACT FILE
Firm name:P&D Associates
Project type: Apartment Interiors
Location: Surat
Area: 2647 sq ft
Photographer : Photographix
FIRM'S PROFILE:
The firm P&D Associates, founded by principals Pratik Sidhpura and Devang Patel in the year 2009, is based in Bharuch.They, at P&DA, strive to provide Architecture and Interior Design solutions that are bespoke with energy and contemporary cuts. Their design approach is largely involves an intense articulation of colours as mood makers. Materials and surfaces come together to create the right painting-like composition for a range of projects including corporate and residences, of various scales.
The firm's vision for each project is always anchored in their client's aspirations and is evolved with their own dictates of colours and orders. They have thus come to be reputed as a leading design consultant in the region, all in less than a decade.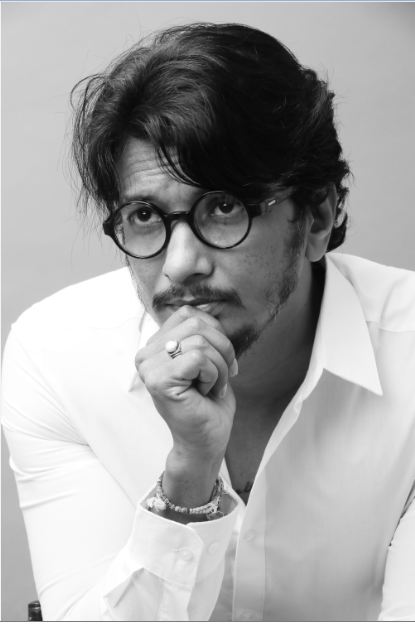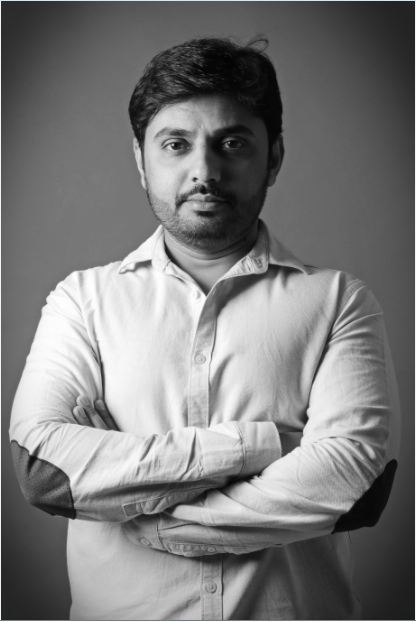 Devang Patel                                          Pratik Sidhpura