Three different styles are embossed in this three-generation modern home located in Khar, Mumbai. The generous spaces with a holistic approach fit with the delicacy and discretion of the Rajasthani culture.
Tasteful Modern Home that is Simple yet Chic | Gautam Shewa Architects
Visit: Gautam Shewa Architects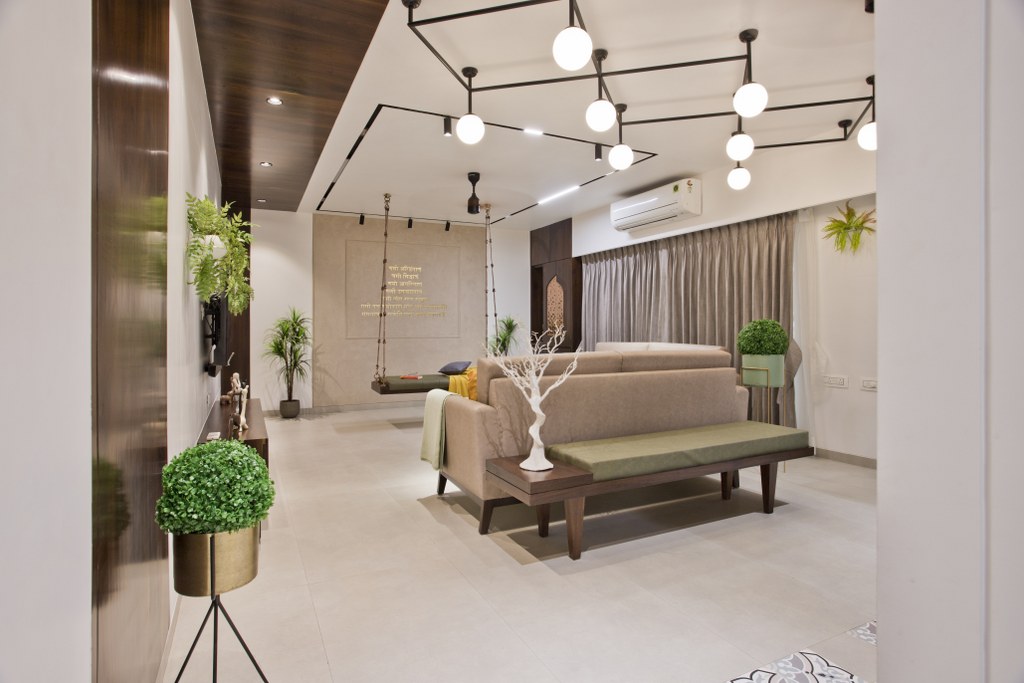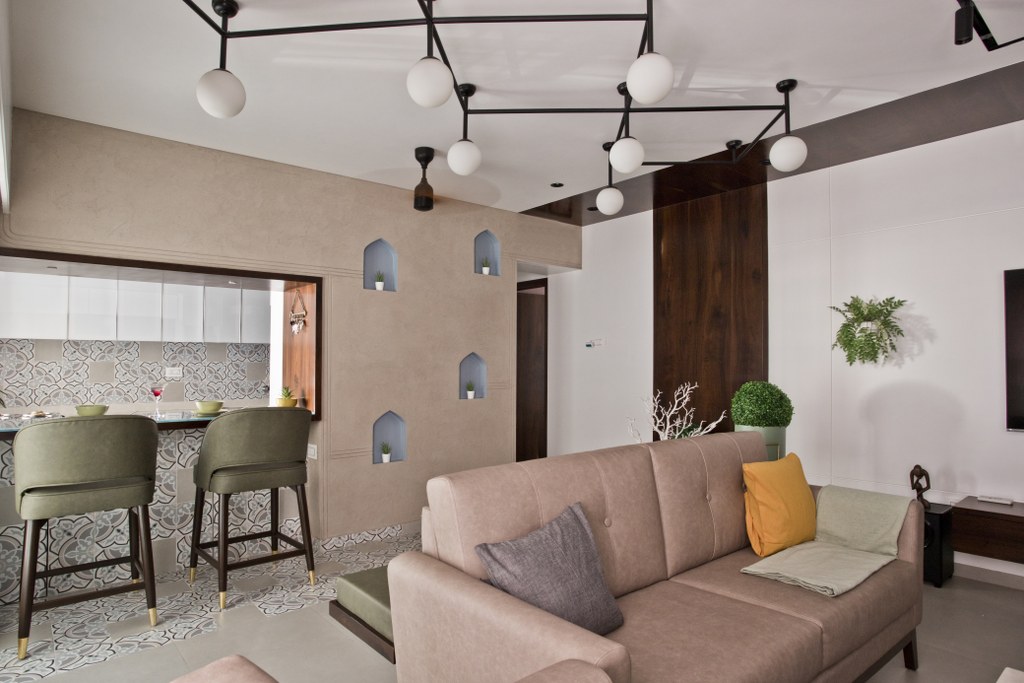 The living room has a striking blend of pastels with traditional sensibilities that gives an outdoor feel to it. The conscious and balanced confluence of the modern and traditional essence leaves a perennial impact.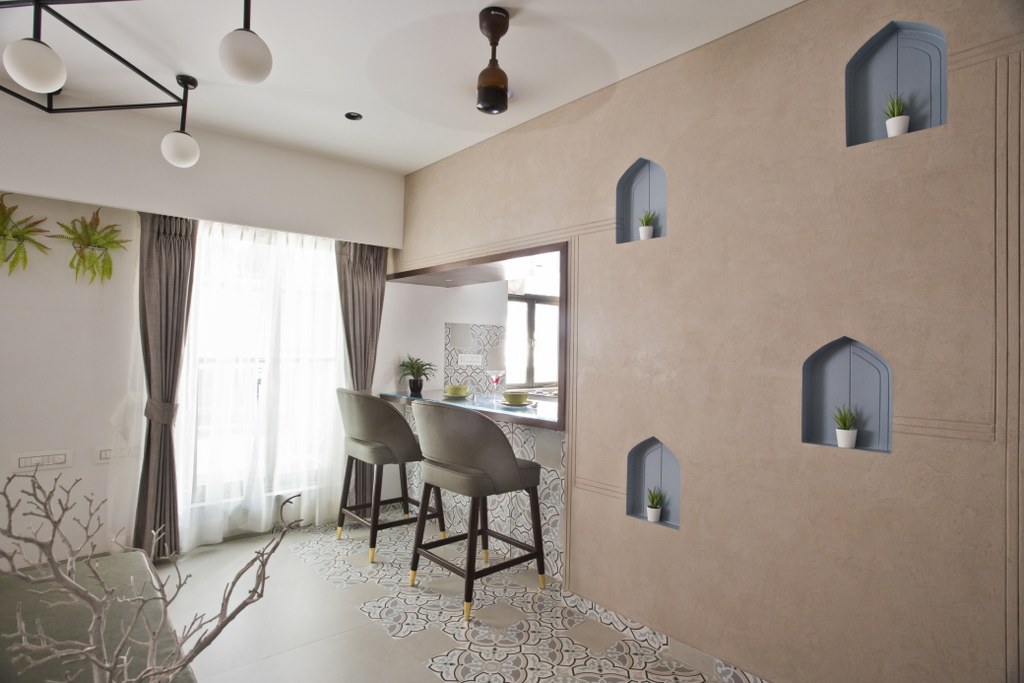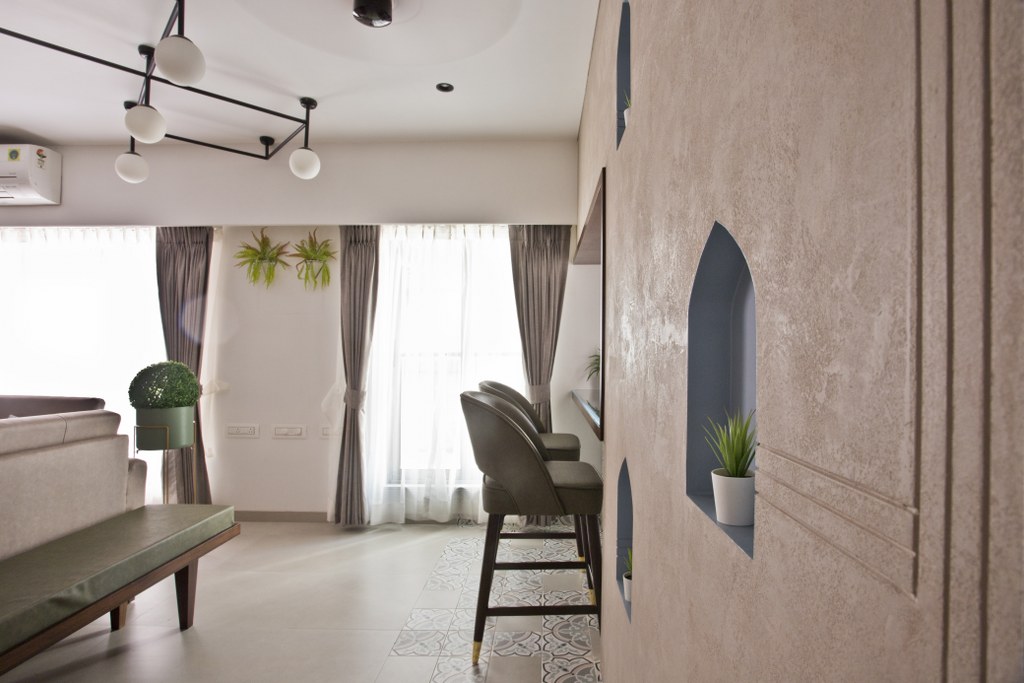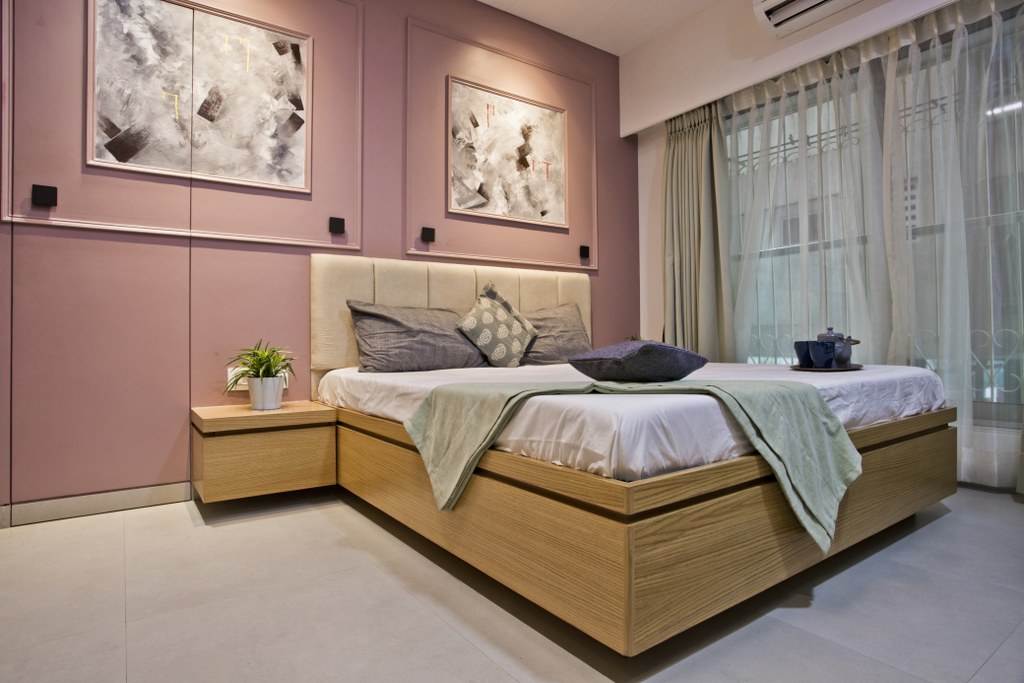 One bedroom has a traditional essence while the other has a Mediterranean feel to it, each standing unique and timeless.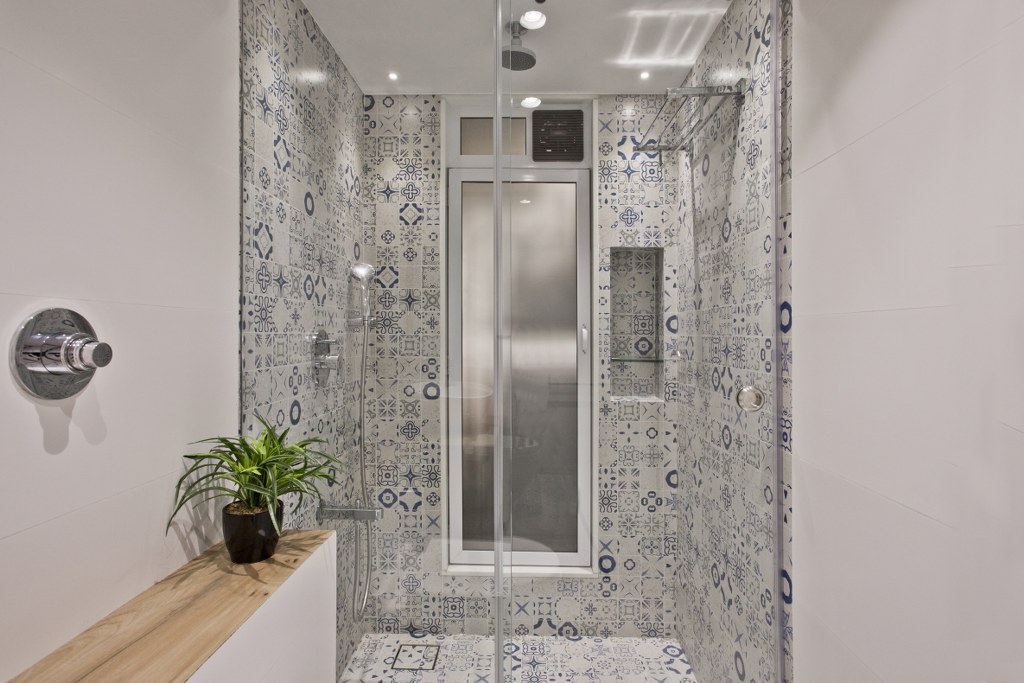 The tender confluence of materials, textures and colour compliments one another. The house reflects modest design sensibilities with the attention given to every detail.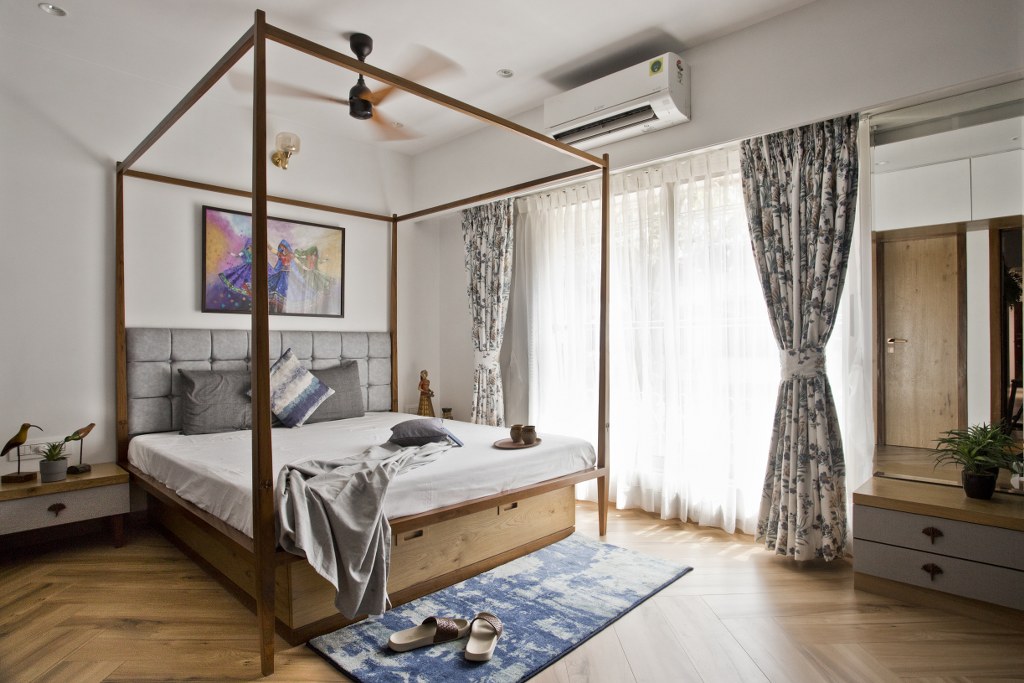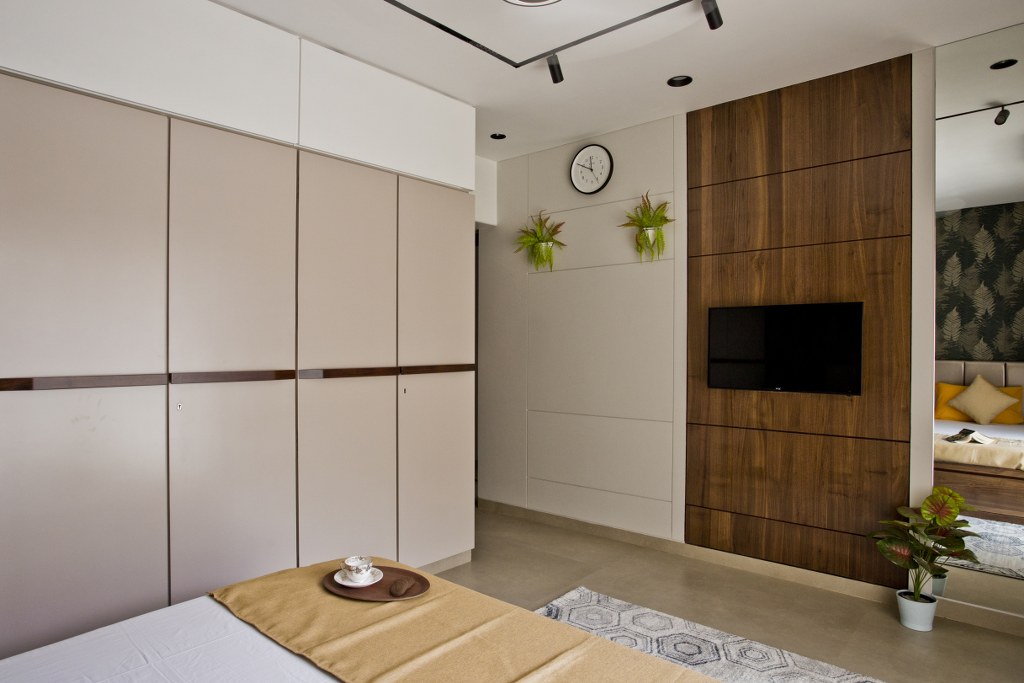 Small elements like arched niches, paintings, and art used are bespoke and thoughtfully implemented.
Fact File
Designed by: Gautam Shewa Architects
Project Name: A Perennial Home
Project Type: Residence Interior Design
Location: Mumbai, Maharashtra
Year Built: 2021
Duration of the Project: 6 Months
Project Size: 1200 Sq.ft
Project Cost Appx: 90 Lac
Principal Architect: Gautam Shewa
Photograph Courtesy: NikhiI.H.Patel
Products & Materials: Finishes: Veneer, PU, Asian paint royale, Royale Touche Laminates | Lighting: United RGB | Doors and Partitions: Veneer | Sanitary ware: Jaguar | Kitchen: Hafele | Paint: PU, Asian paint royale | Wallpaper: Wallpaper Garage | Hardware: Hafele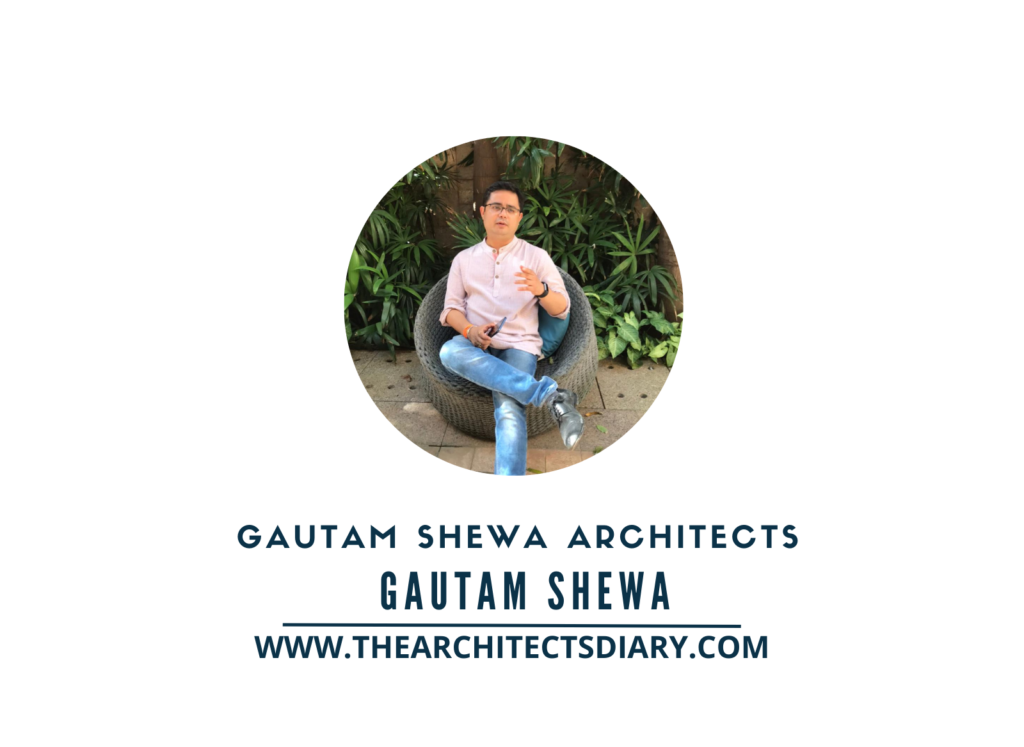 Firm's Website Link: Gautam Shewa Architects
Firm's Instagram Link: Gautam Shewa Architects
Firm's Facebook Link: Gautam Shewa Architects
For Similar Project>>>Contemporary Office Design that Fosters Interaction and Inclusion