This contemporary office design, designed in a modern themed accounts as employee centric space instead of being a client centric space. Studio D&A is designer's own office which reflects designer's personality of boldness and simplicity with a touch of elegance. The designer believes in minute details that makes the design; therefore, has broken all the stereotype of the functional spaces of the workspace while designing this studio.
Contemporary Office Design that Fosters Interaction and Inclusion | D&A Architects
Visit: D&A Architects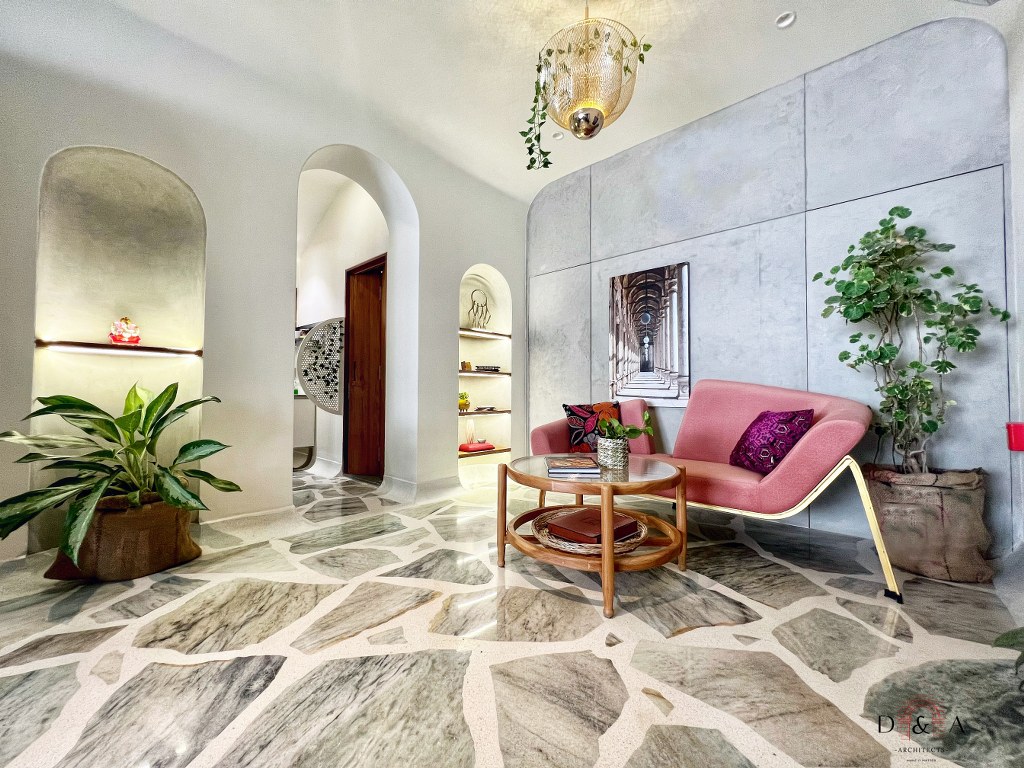 The challenge here was to tone the 50-year-old MIG residential property with load bearing structure into a warm contemporary creative Zen Design Studio. Design started off with the orientation of the space that was carefully recalibrated, altered and sections of it restored to create space for a design studio with additional facilities.
Another feature that catches the eye are the arch shaped niches, doors and windows. The geometric composition symbolizes the welcoming nature of the designer, the studio and the space. The visual segregation of the spaces is created in a work friendly space.
Sustainable alternatives were consciously chosen to create an eco-friendly material palette. Ample greens inside the space helped in minimizing the negative effects of the design. To lighten up the workplace the whole space is decorated with plants to not only improve the aesthetics and acoustics but also reduce stress, increases productivity and makes the work environment more attractive.
Recycled terrazzo flooring was an environment friendly design decision that also reflected the quality of architects' boldness and design exploration. Huge openings are placed in the office to broaden up the view which also brings in sufficient natural light inside the space. Various cross ventilation techniques are used due to which the space remains pleasant and energetic.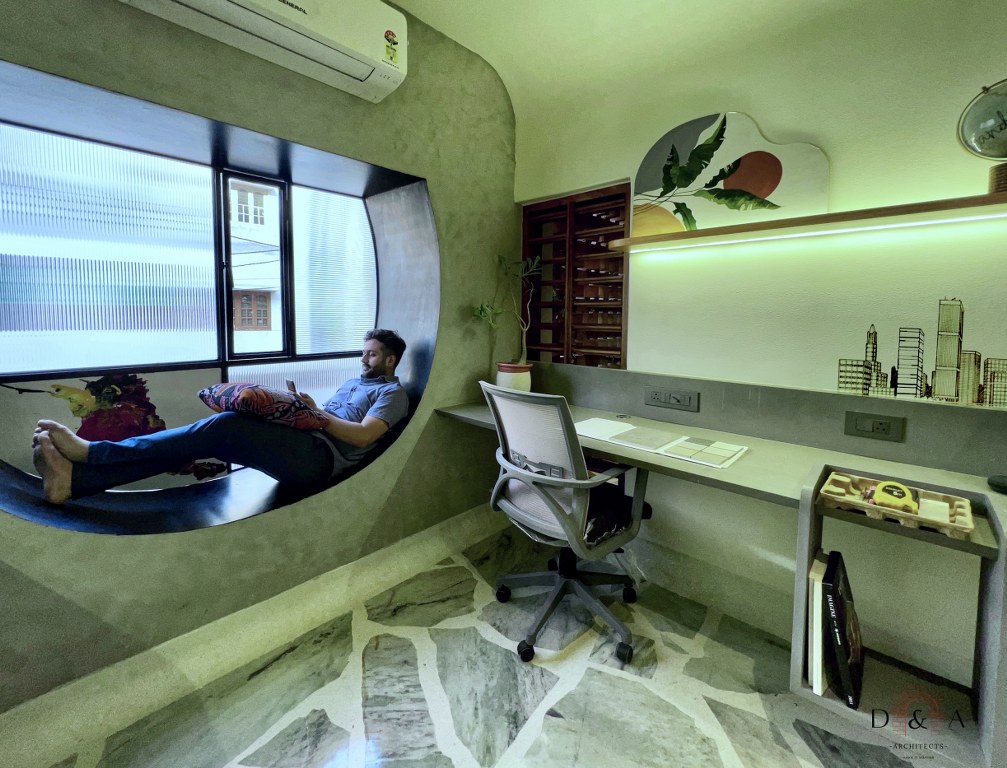 The studio space narrates a new perspective of design practice and a balance of discipline and creativity which reflects in this modern office design. The finesse of this design language, visual palette reflecting truthfulness, meticulous details in furniture and graphical identity of the space and practice forms an interesting lyrical workspace.
This substantial workplace is full of positivity and can be defined by its richness from the simplicity. Through this spaces and décor designer conveys their vision and zest towards the design.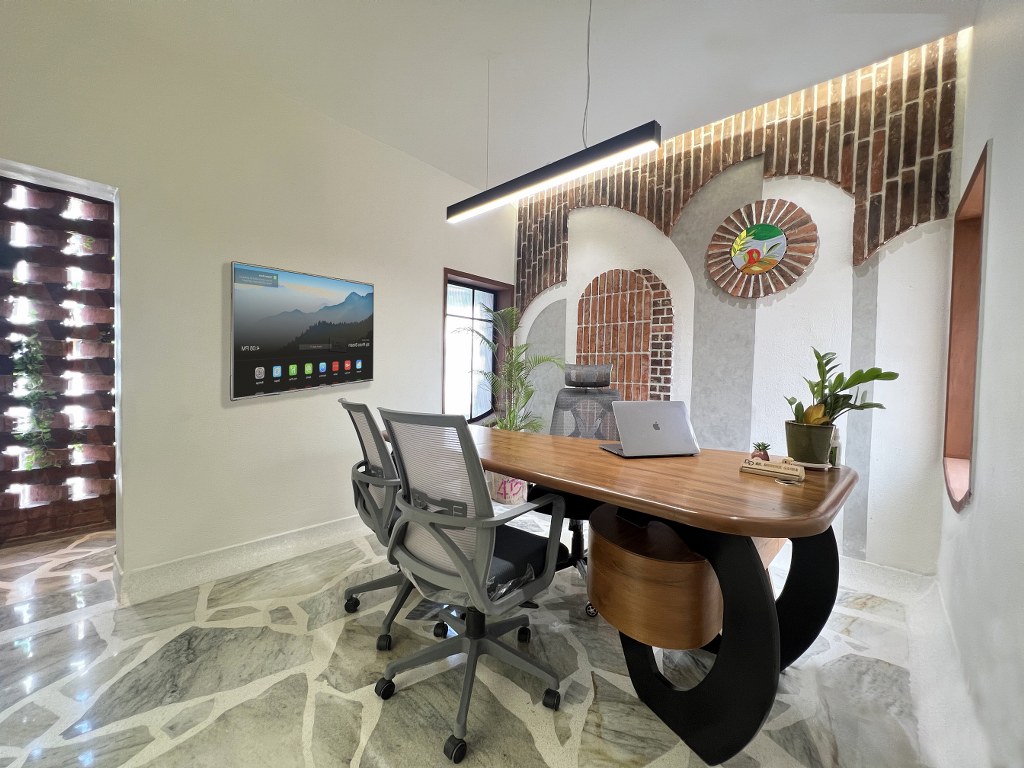 Fact File
Designed by: D&A Architects
Project Type: Office Interior Design
Project Name: Studio D&A
Location: Vadodara, Gujarat
Year Built: 2022
Duration of project: 4 Months
Project Size: 500 Sq.ft
Project Cost Appx: 10 Lac
Principal Architects: Dhrumil Ganda & Arundhati Bhati
Photograph Courtesy: D&A Architects
Consultants for the Project :
Civil: Samip Patel
Interior Designers / Styling: D&A Architects
Structure Engineers: Parakshit Marathe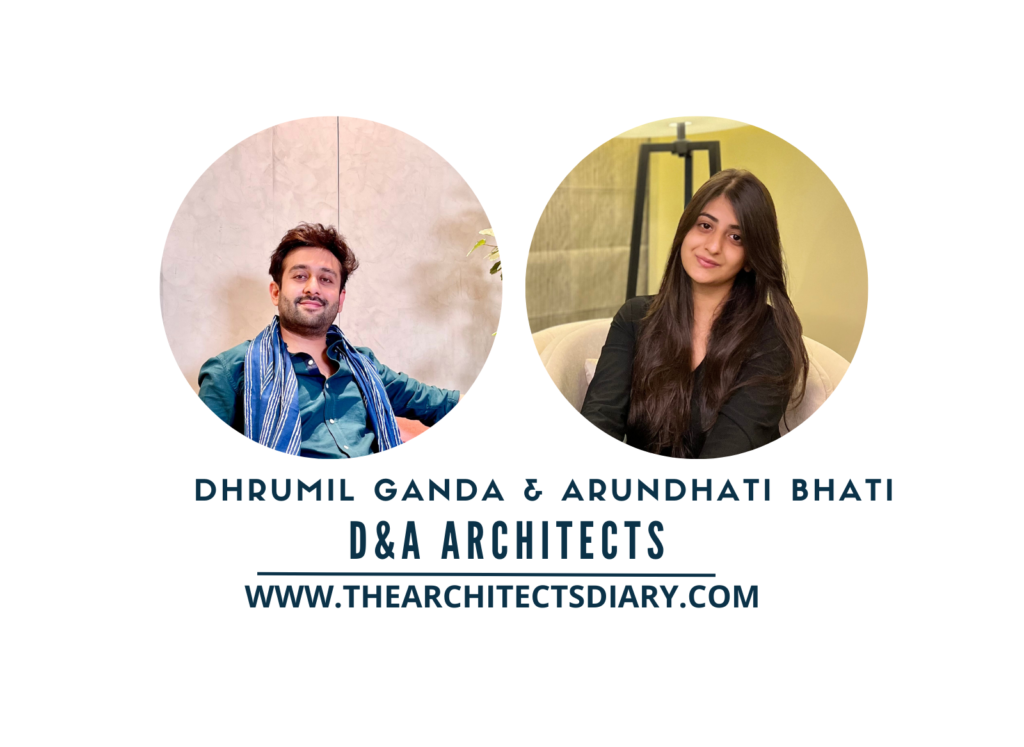 Firm's Instagram Link: D&A Architects