&nbsp
Swaram – A Contemporary House | Pavan Infratech
Swaram which means Sargam of harmony. The design of house mainly depends on contemporary style. Here harmony is creating through Jingle of Segments. Each Room is designed with one segment i.e. Plane, Planks, Cube and let that segment flow in musical notes based on accent & tone to create ambiance.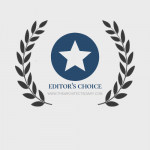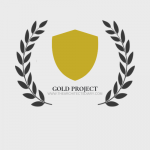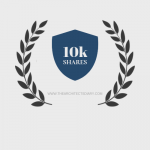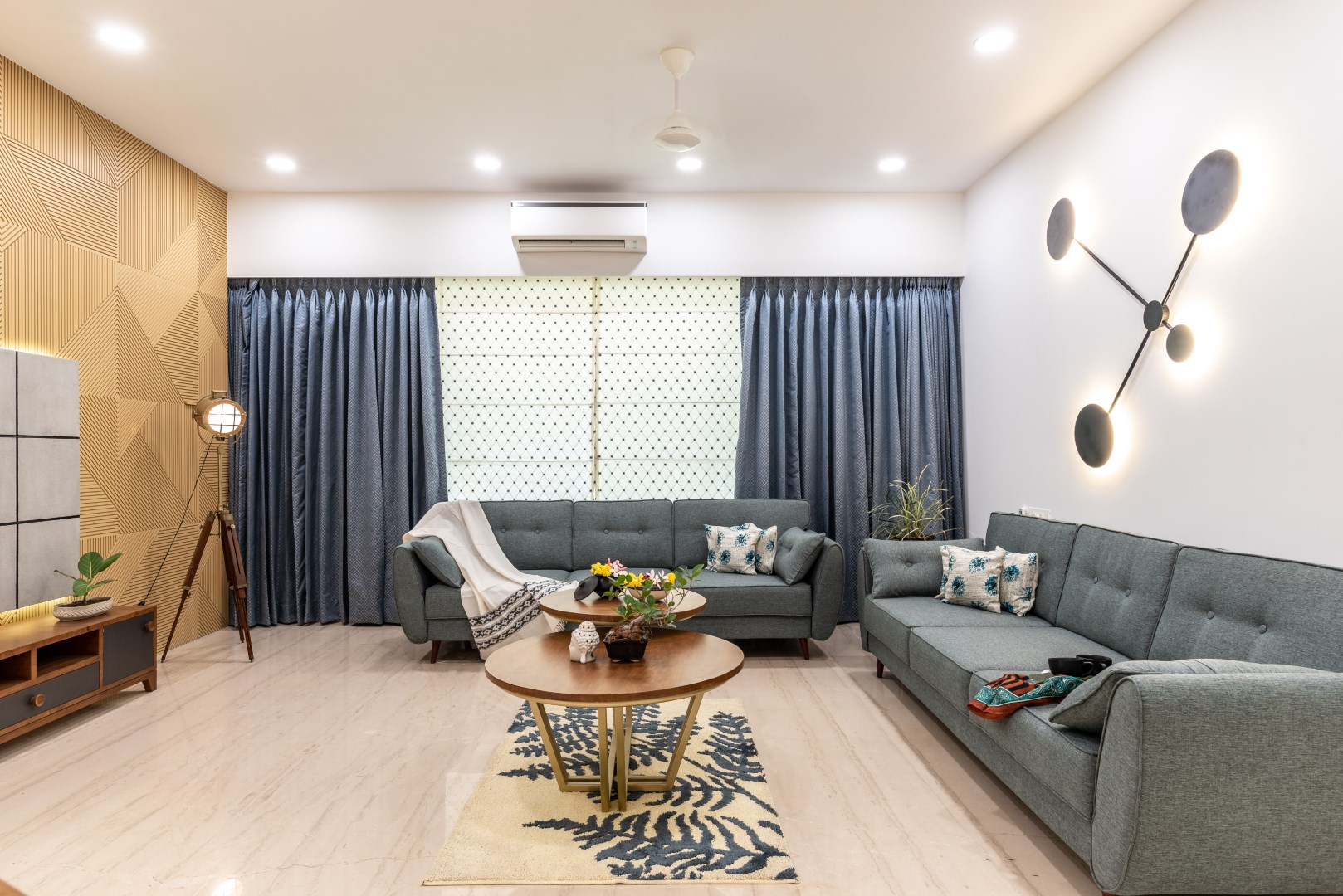 All with all these the touch of contemporary is employ through play of Texture & Colour, Timber & Fabrics. Commulation of all these Different Object in Different user room merge together to create a Story of Jingles.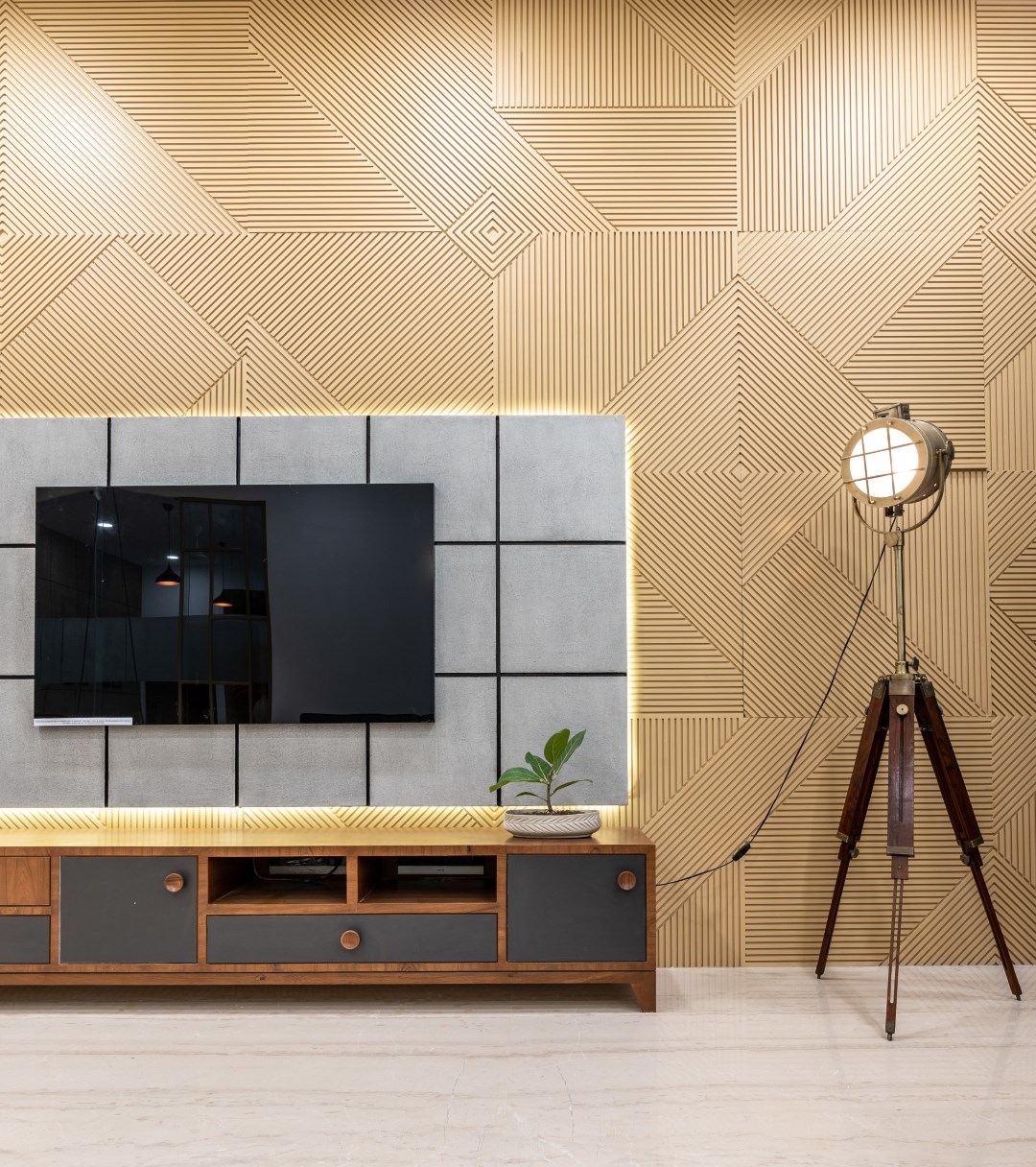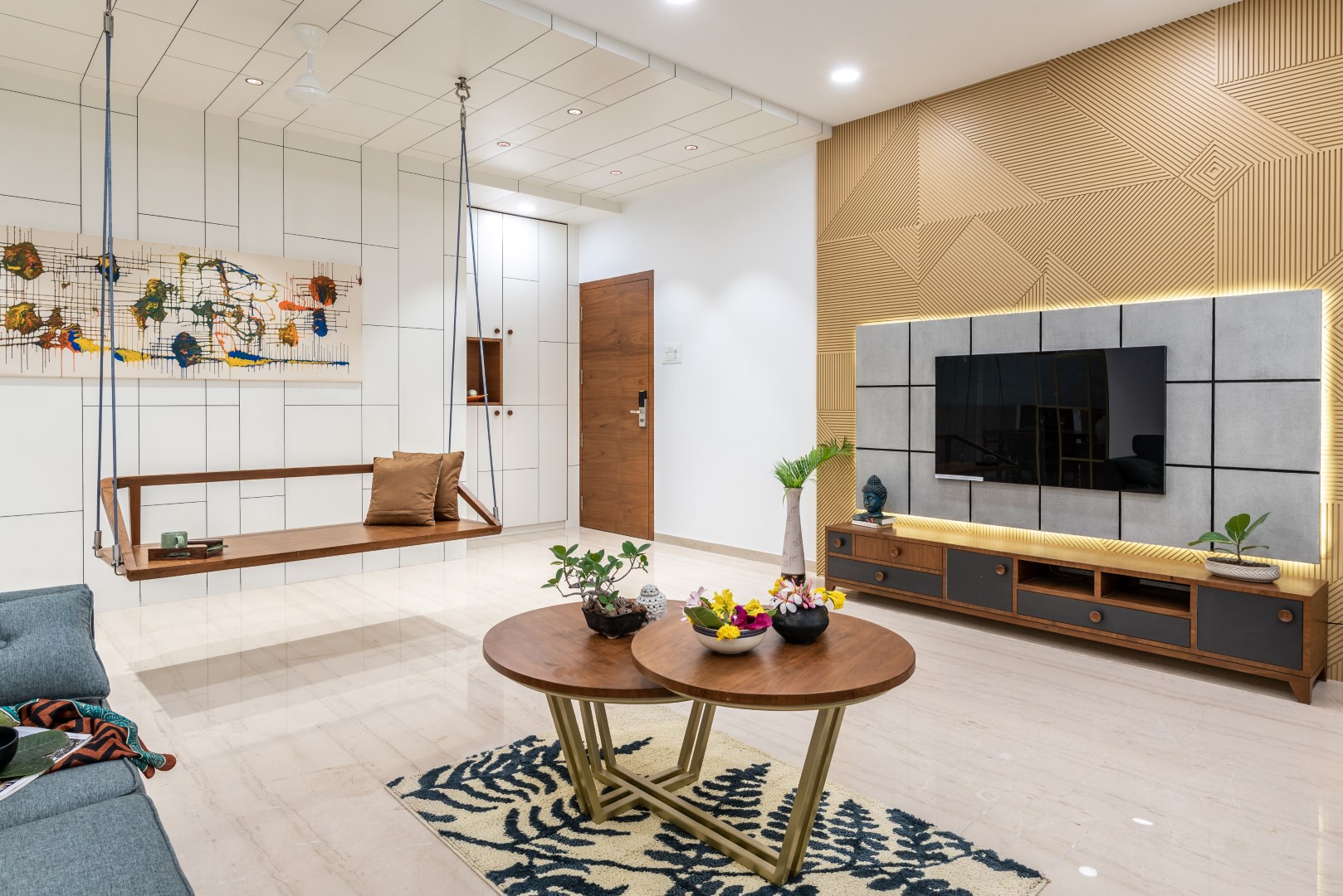 Living room and Dinning area is designed with Clean Lines & Smooth Surface without Intricate Details. Colour is a key in design which Balance Neutral shades with Different Shades. Living room is design with Accent of Metal colour, Texture and more Natural and Inviting Setting use of Fabrics,yet Vivid but Decorative Accesorries, Lighting Fixture and Artwork.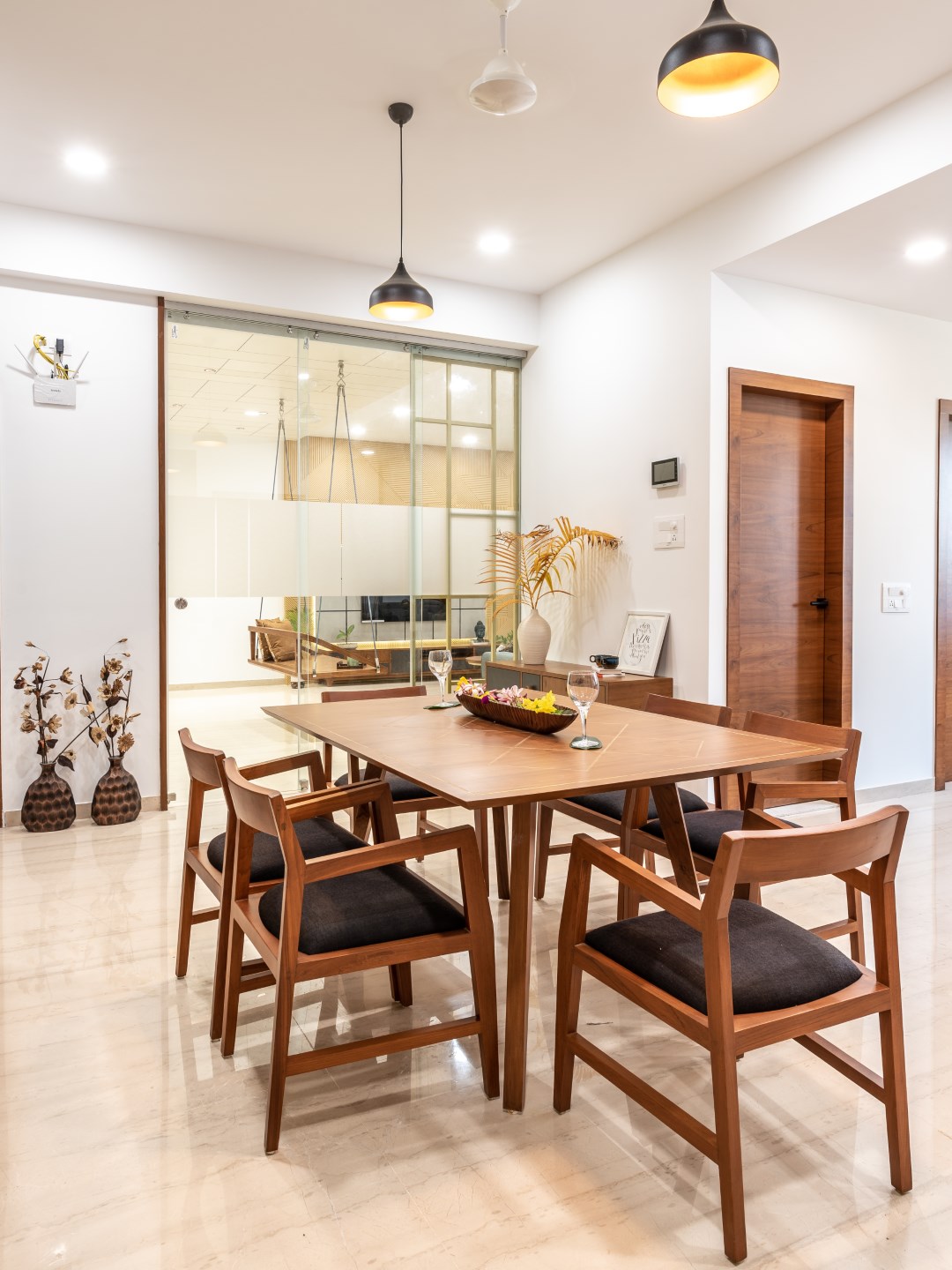 Along with all these a screen is designed to give touch of vintage in comtemporary style art.
Jingle of Segments
Jingle is  show cast with the Flow of Square in Temple, Plank moving in wave form in Children's room, Plane flowing in Circle direction  to Merge at Center, Ceiling of rooms, Painting & Grids in  livingroom, Customised light, Legs of all furniture & their Engraved  carving all of this make us feel motion of segment, which create a Musical note for person to move around and Reside in space.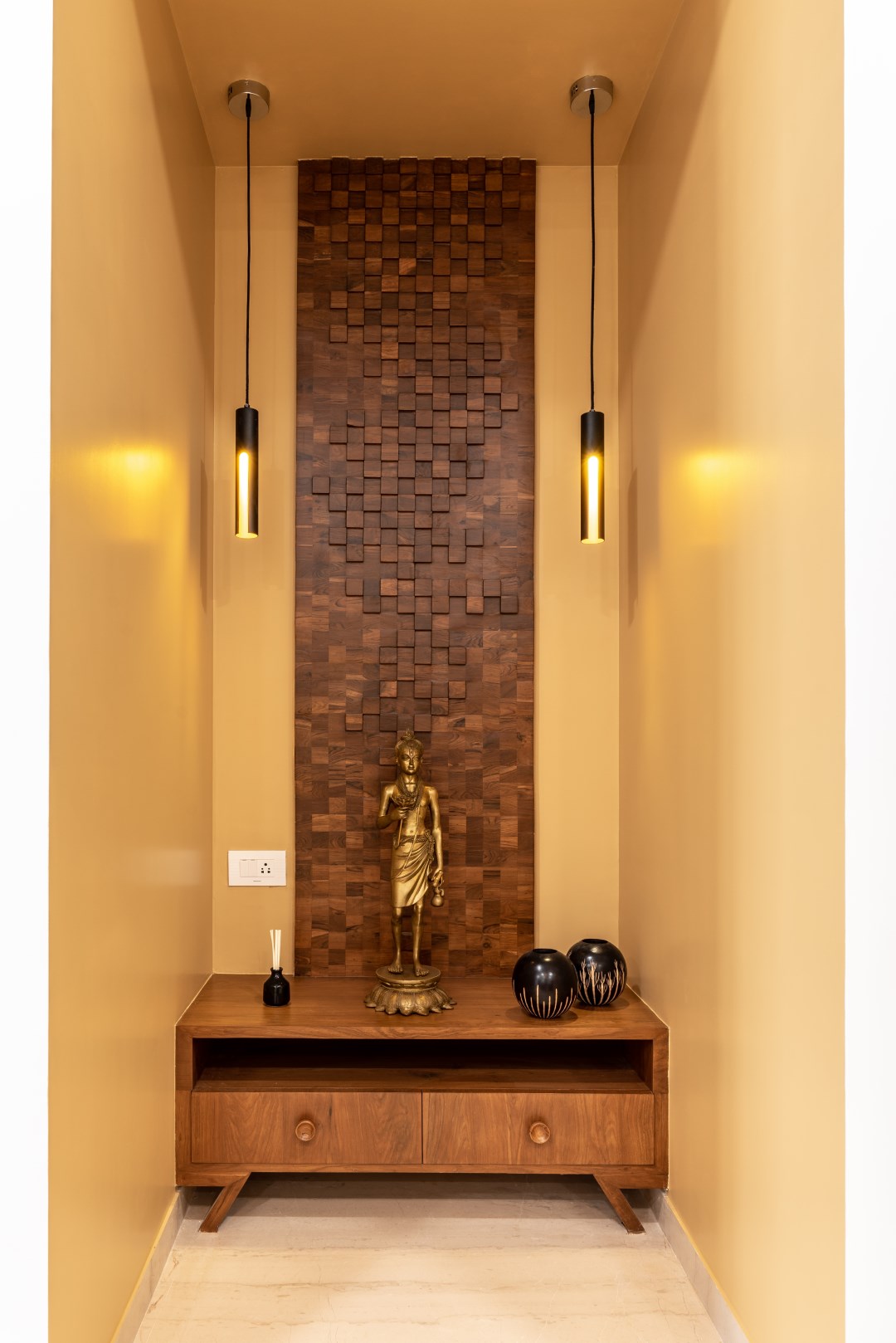 Collection of Story
Most of our childhood is stored not in photos, but in certain articles,  gadgets, smells, textures, artifects & colour so with combination of all these knowledge, we played with planks in motion to provide space for a children to be designer of a Room.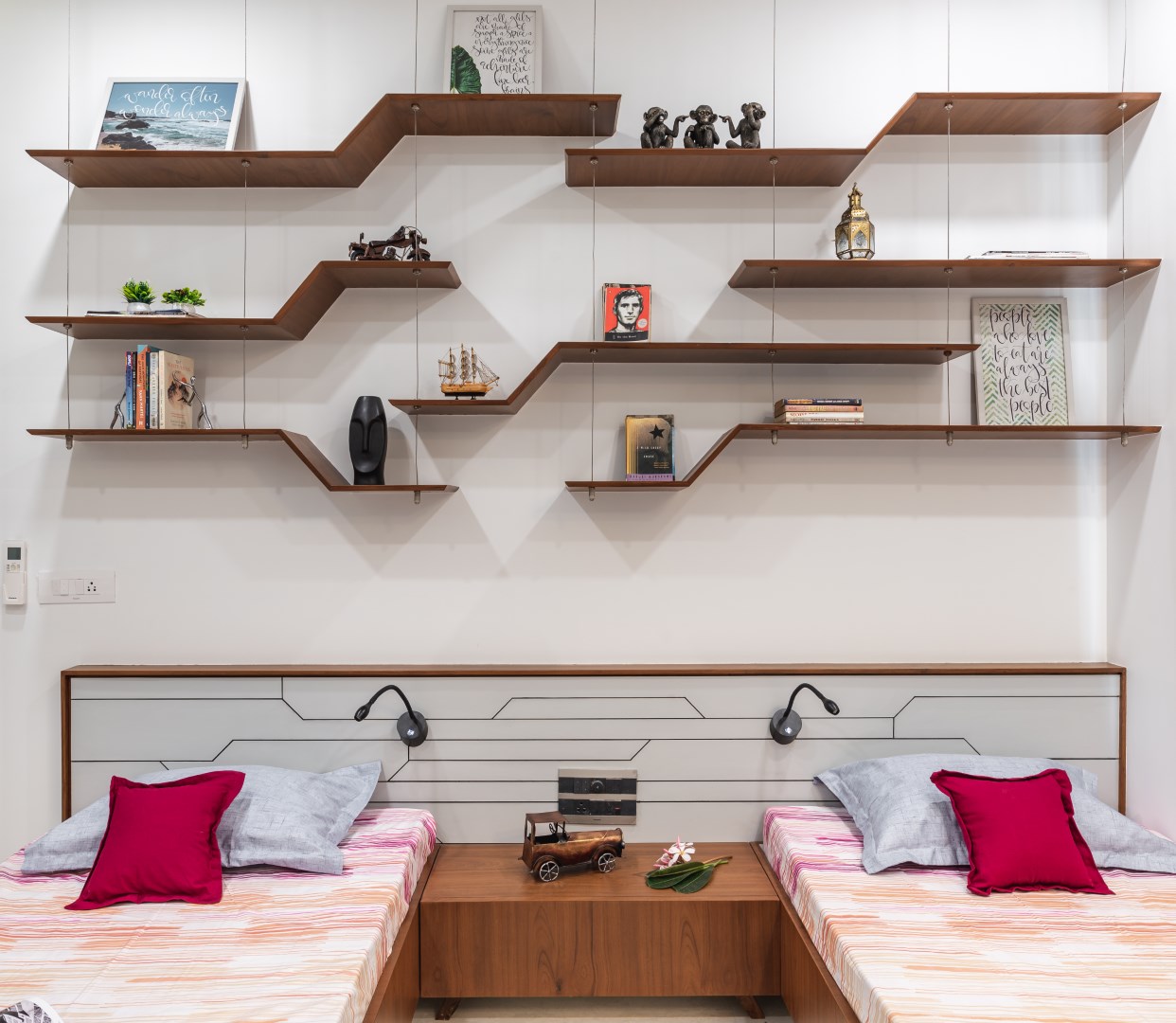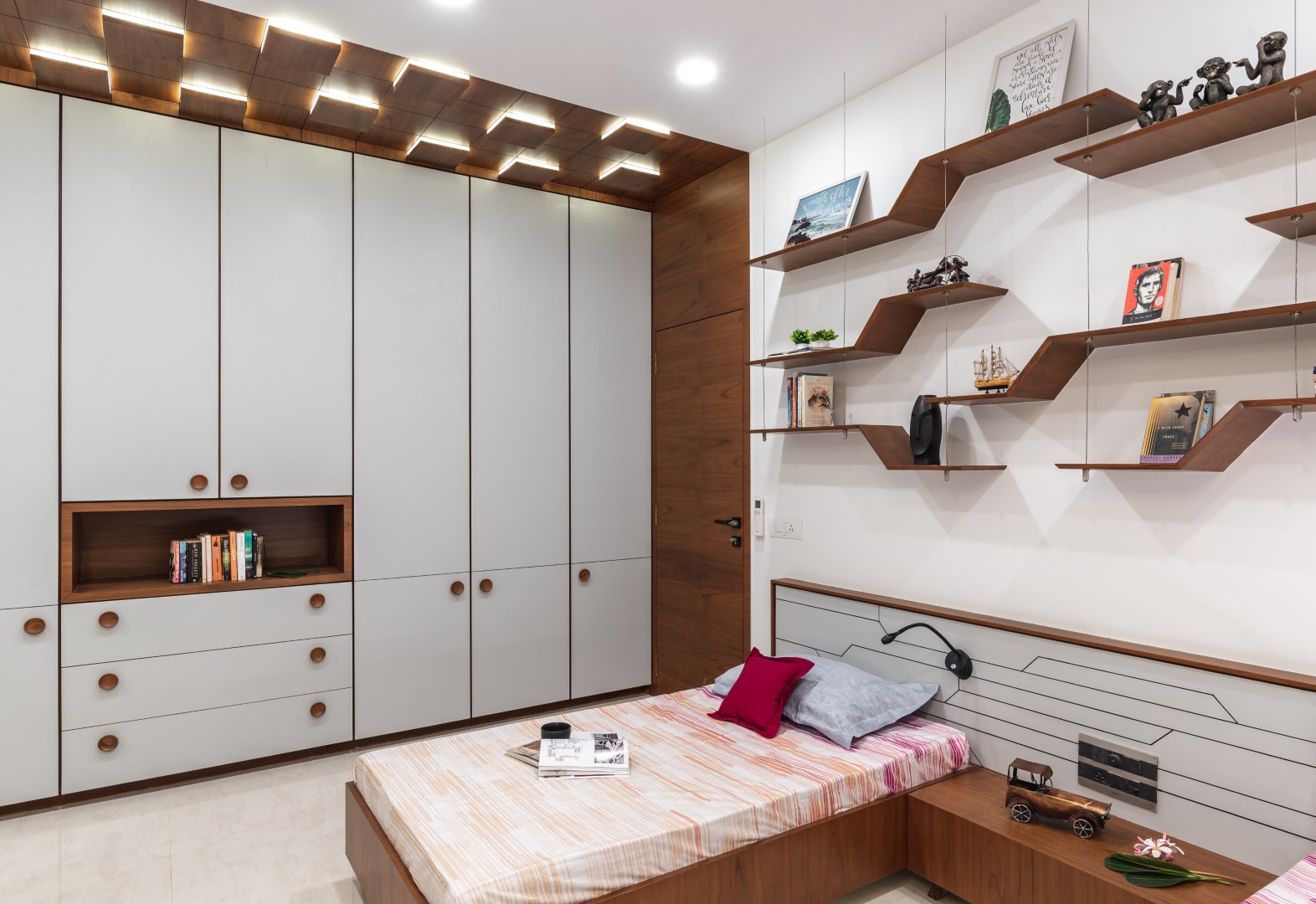 Stereotype
Glisten Blanket, Scarlet Cusions, Rugs, Timber, Blonde Plane endeavor to achieve in scribe on Smoky Canvas. All these.Tell a story of Ethnic Resemblance.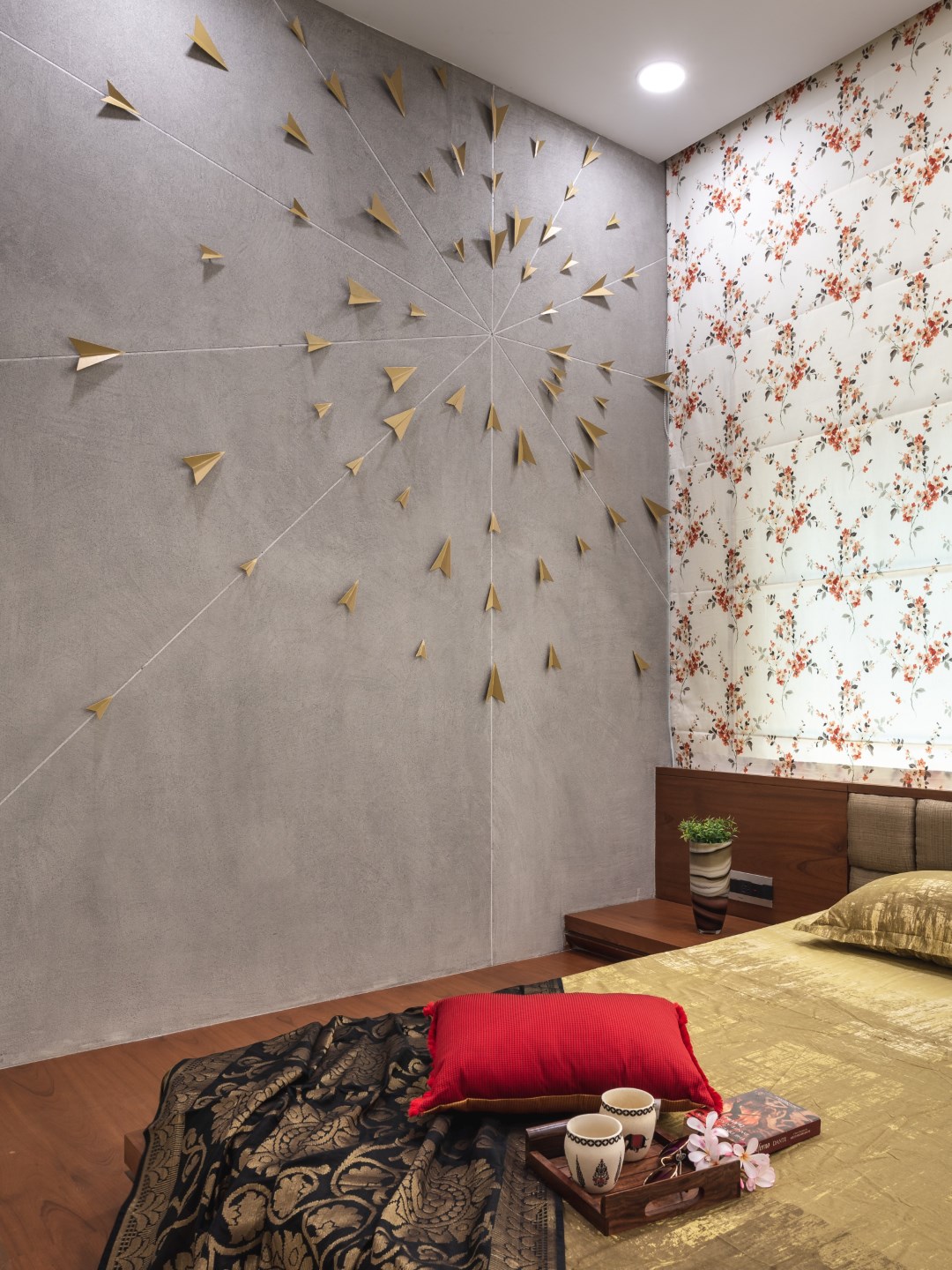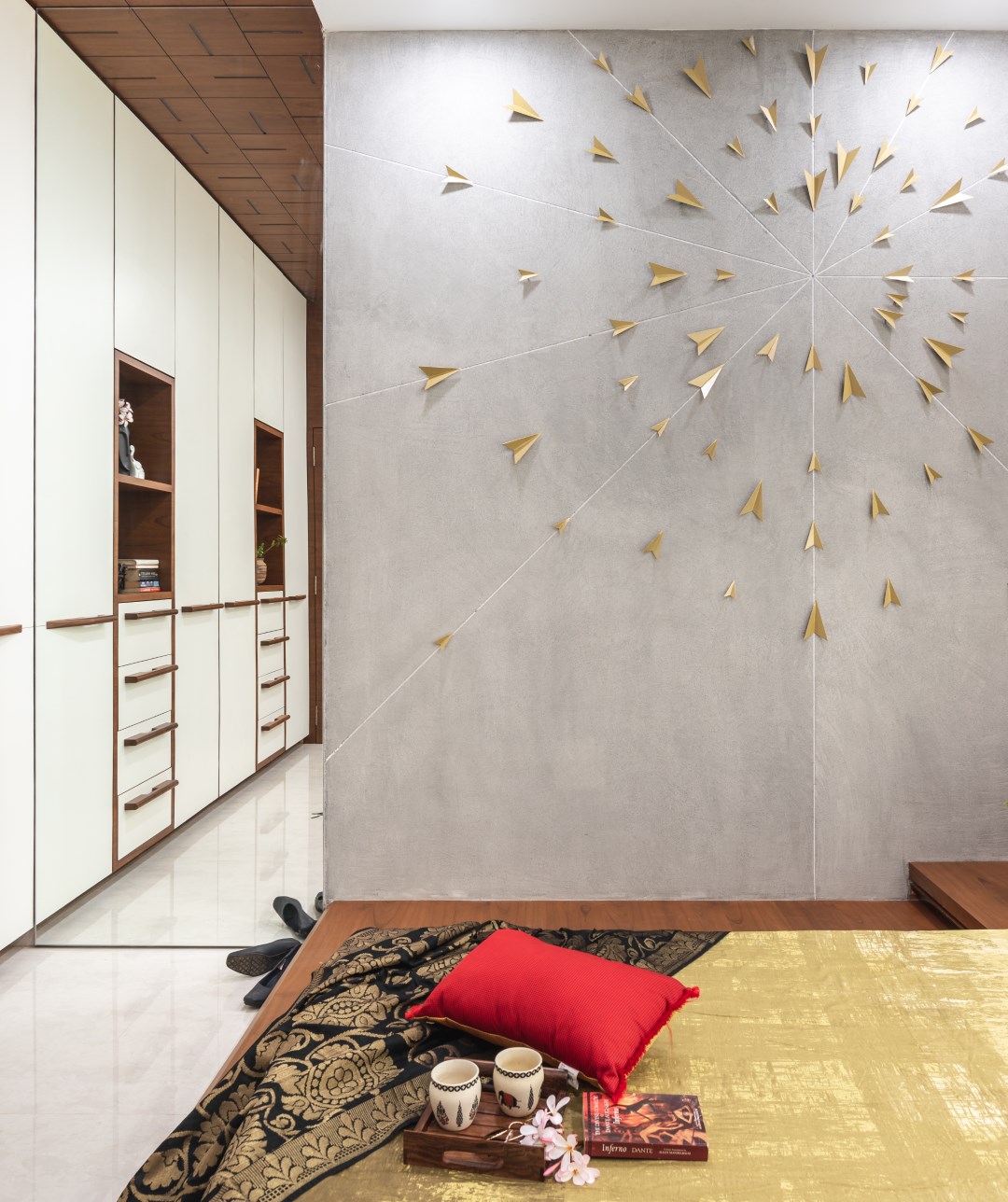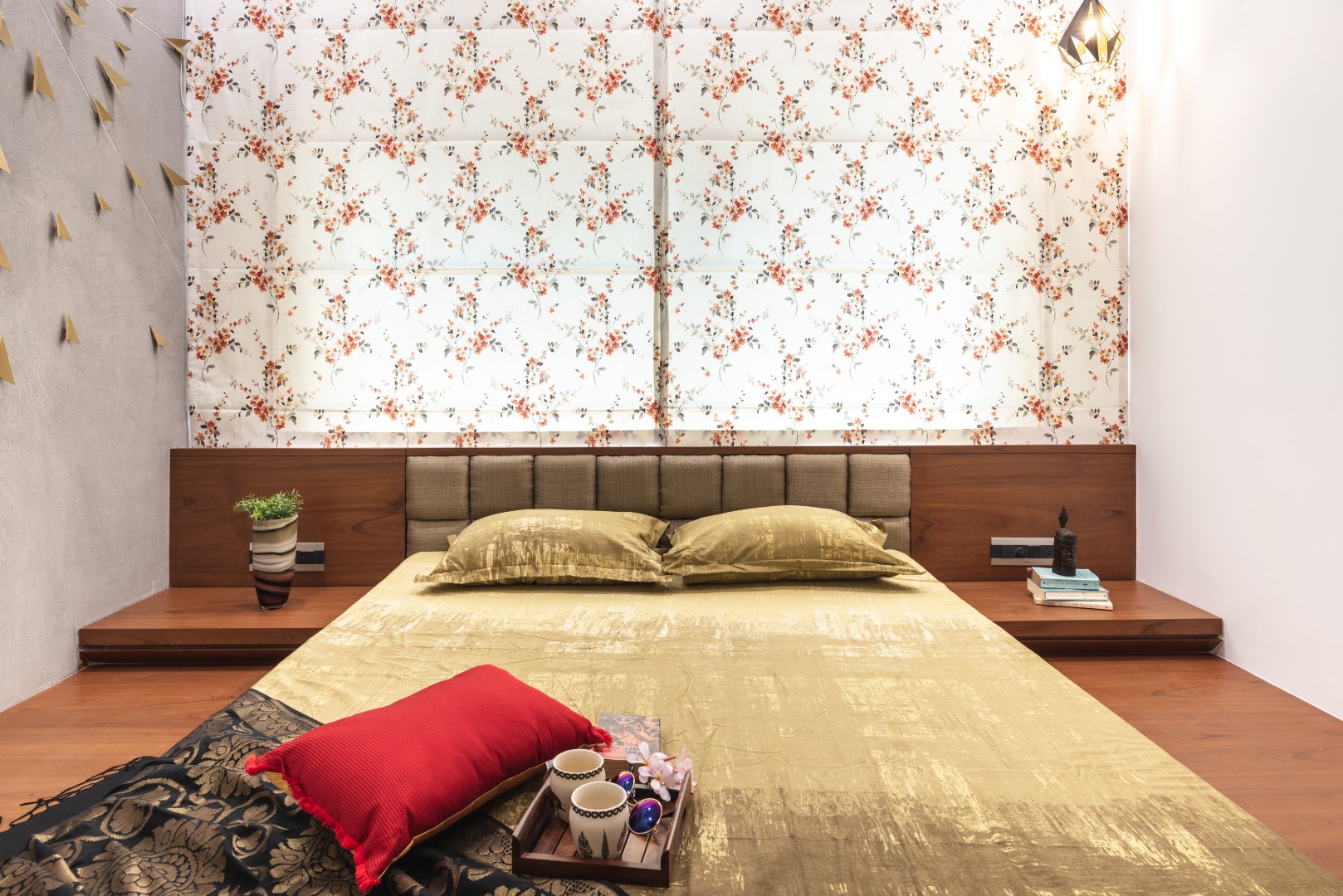 Void&Devoid
Wardrobe are detail with play of Void & Devoid Pattern and merge it with Segments. Simplistic use of Veener, Colour laminate, fabric, lights, Knobs… everything that helps in play to create ambience of space.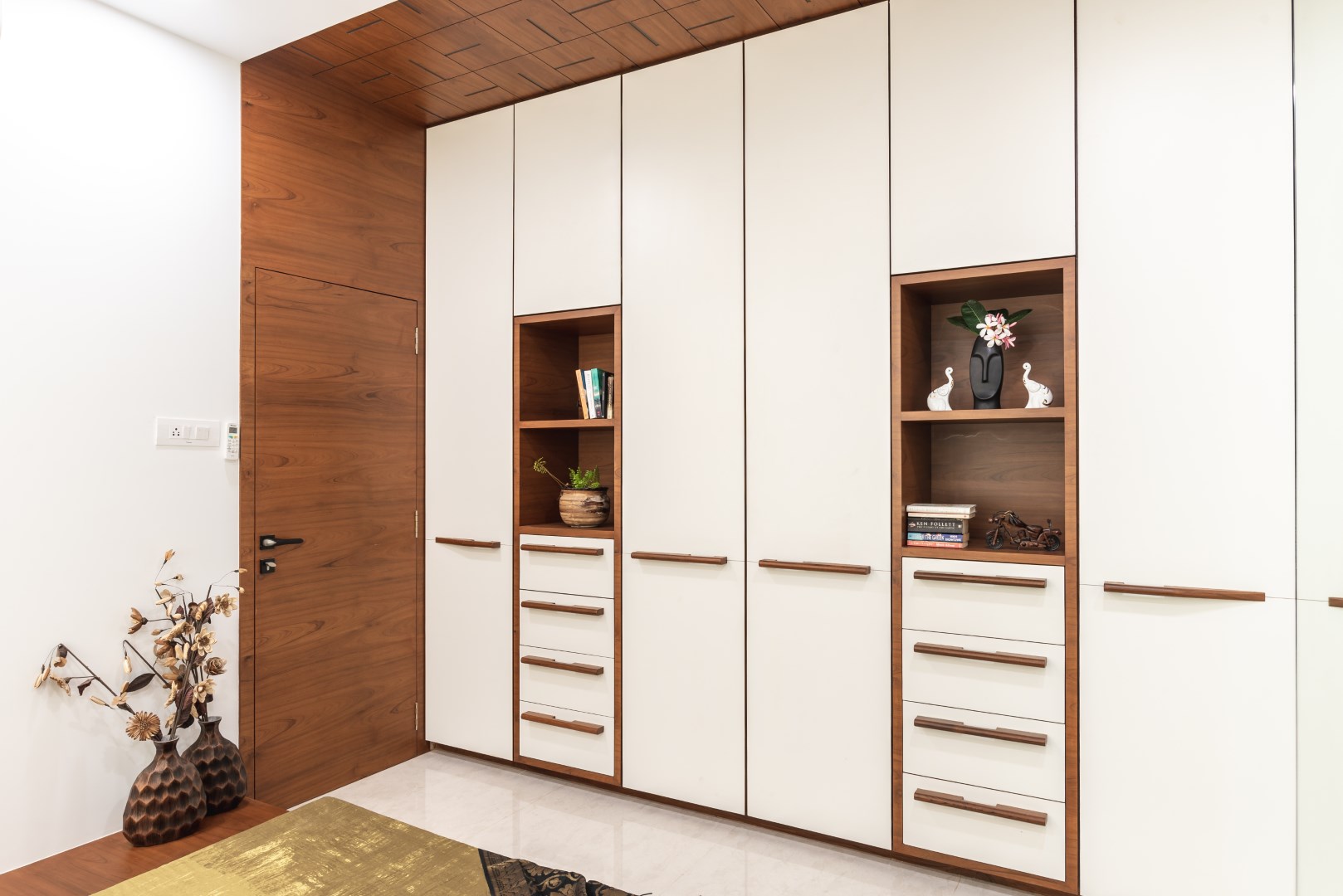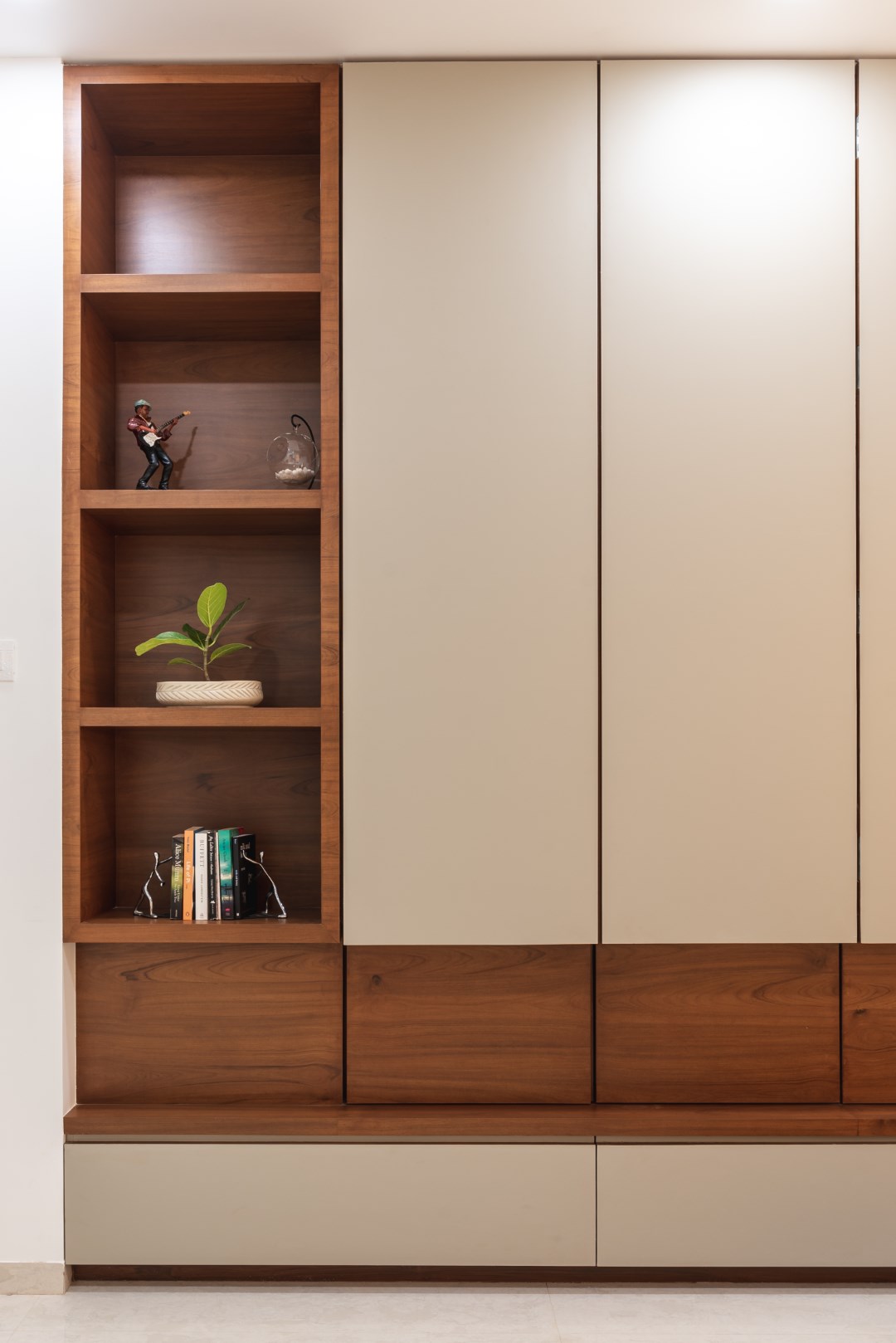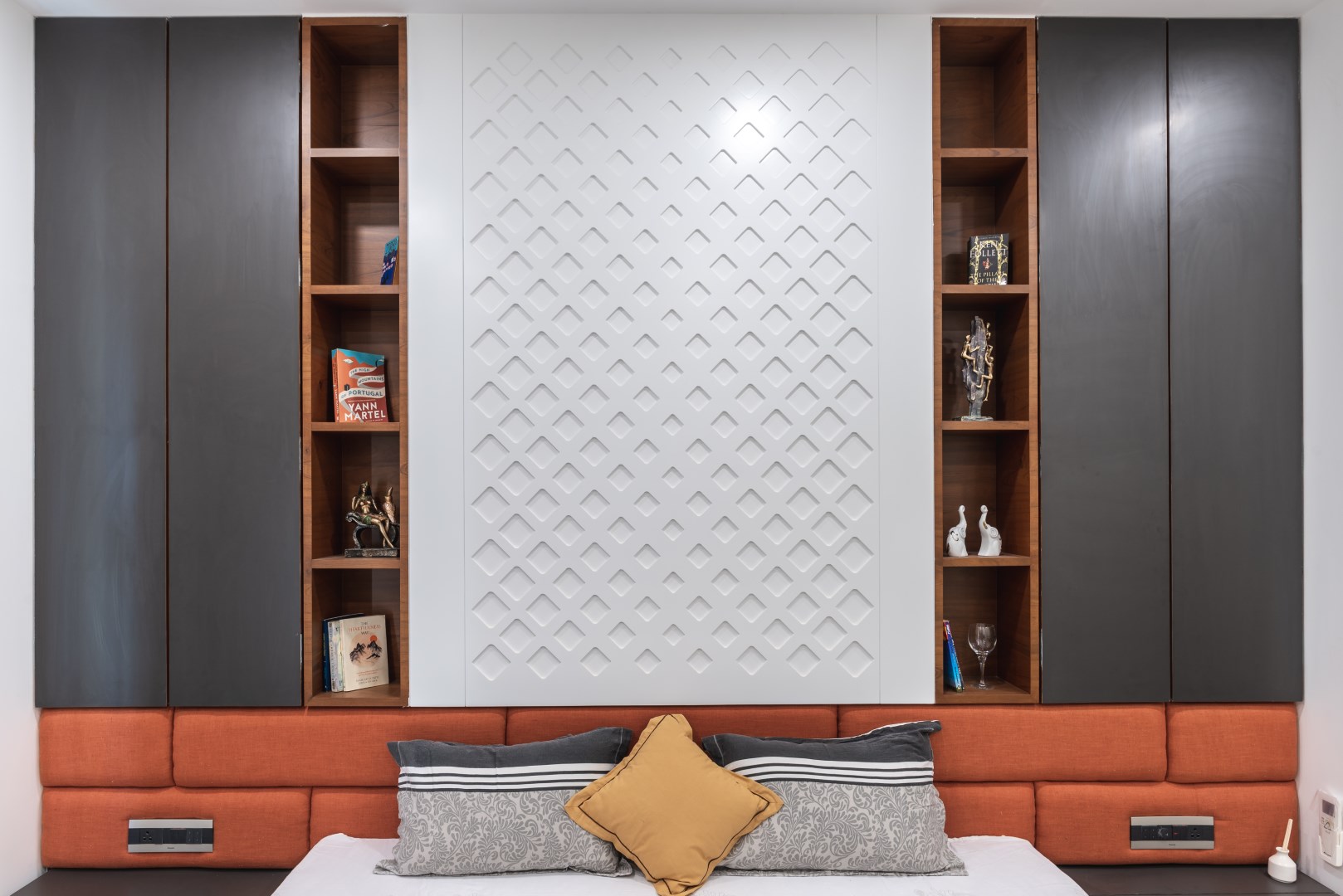 Facet Details
Element are intricate detailed. Every elements are designed with an emotional core a space which is with in itself has an emotional nice feeling towel come a person to perform specific task. This entire element gives park in our contemporary design of the house.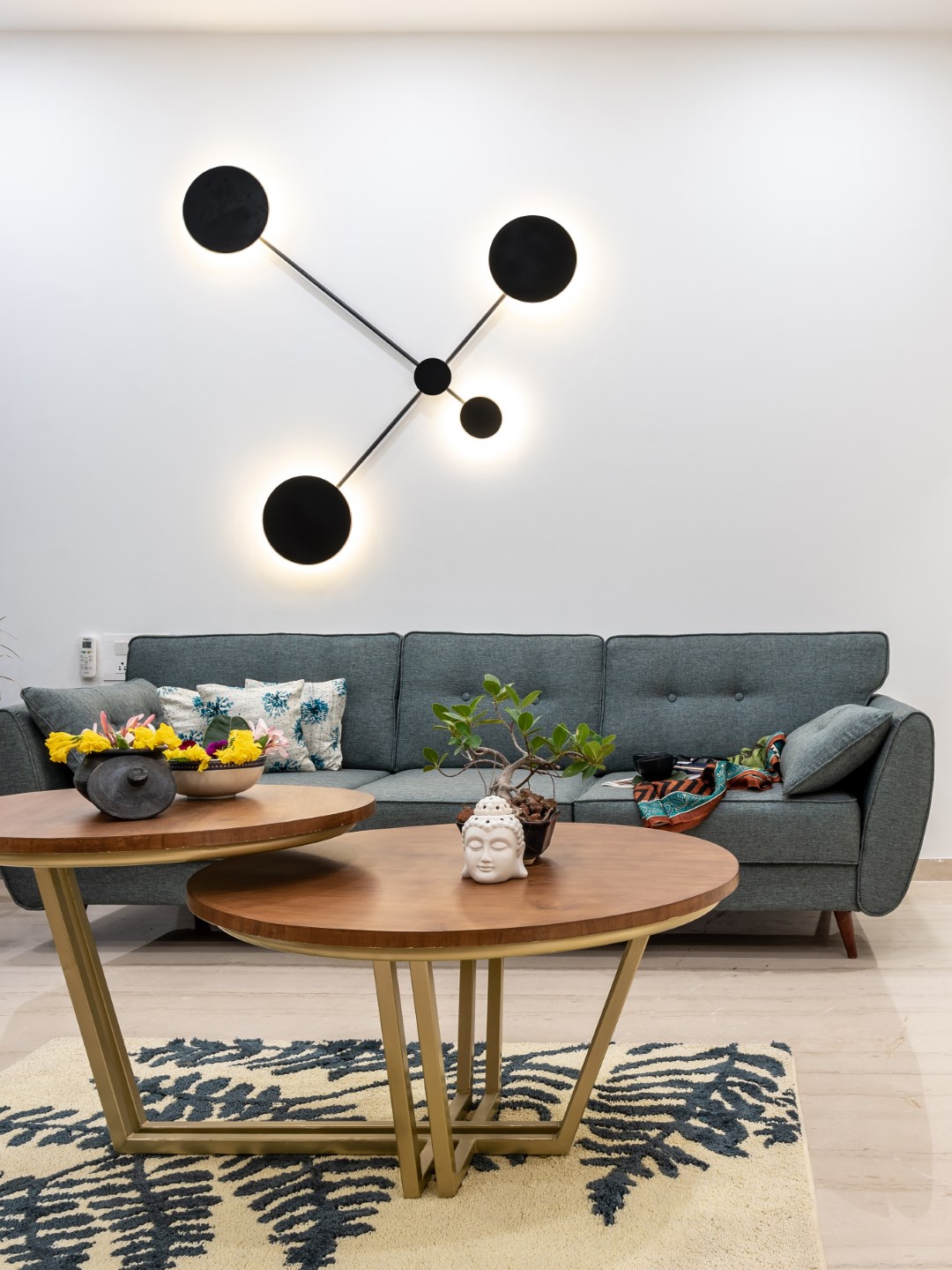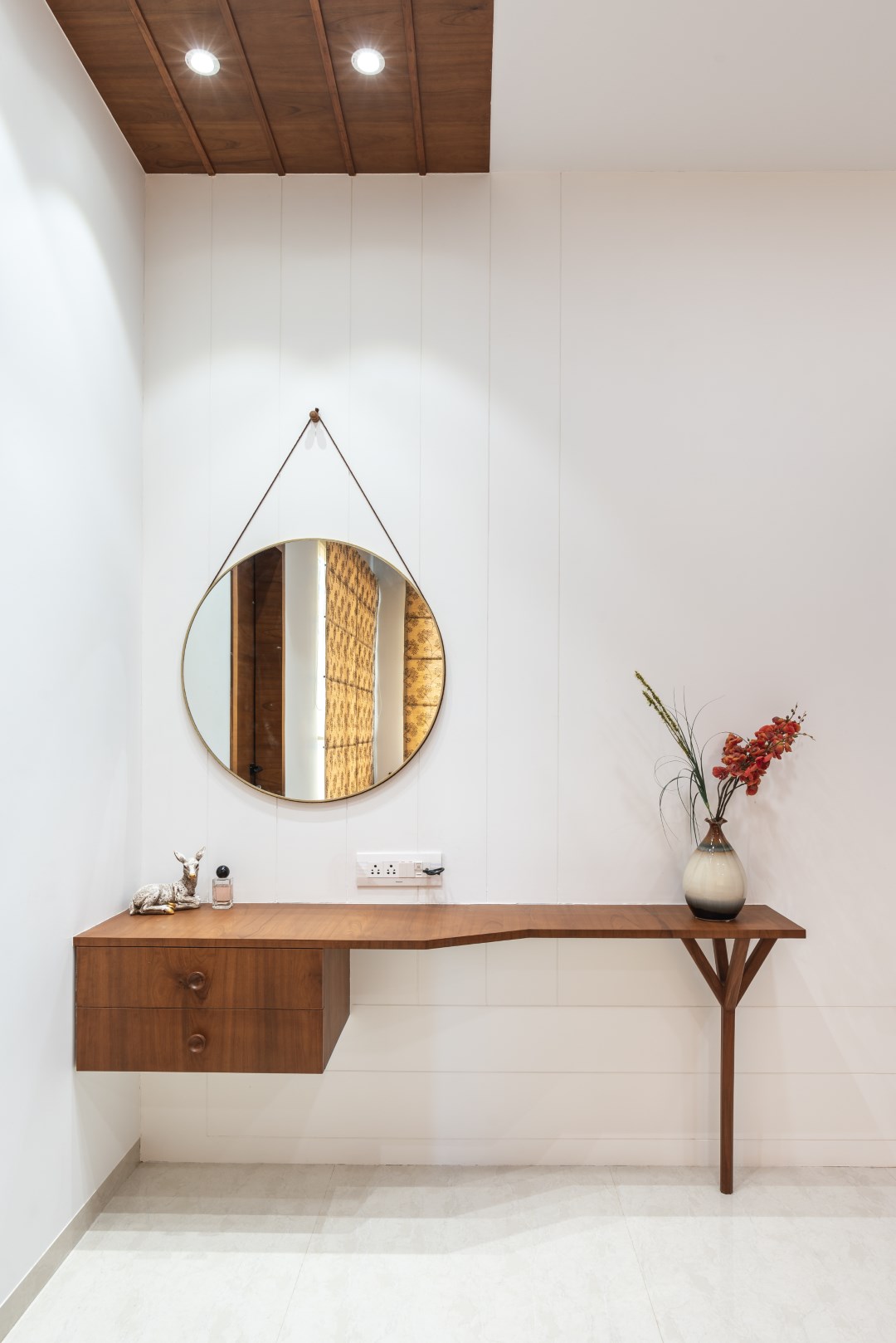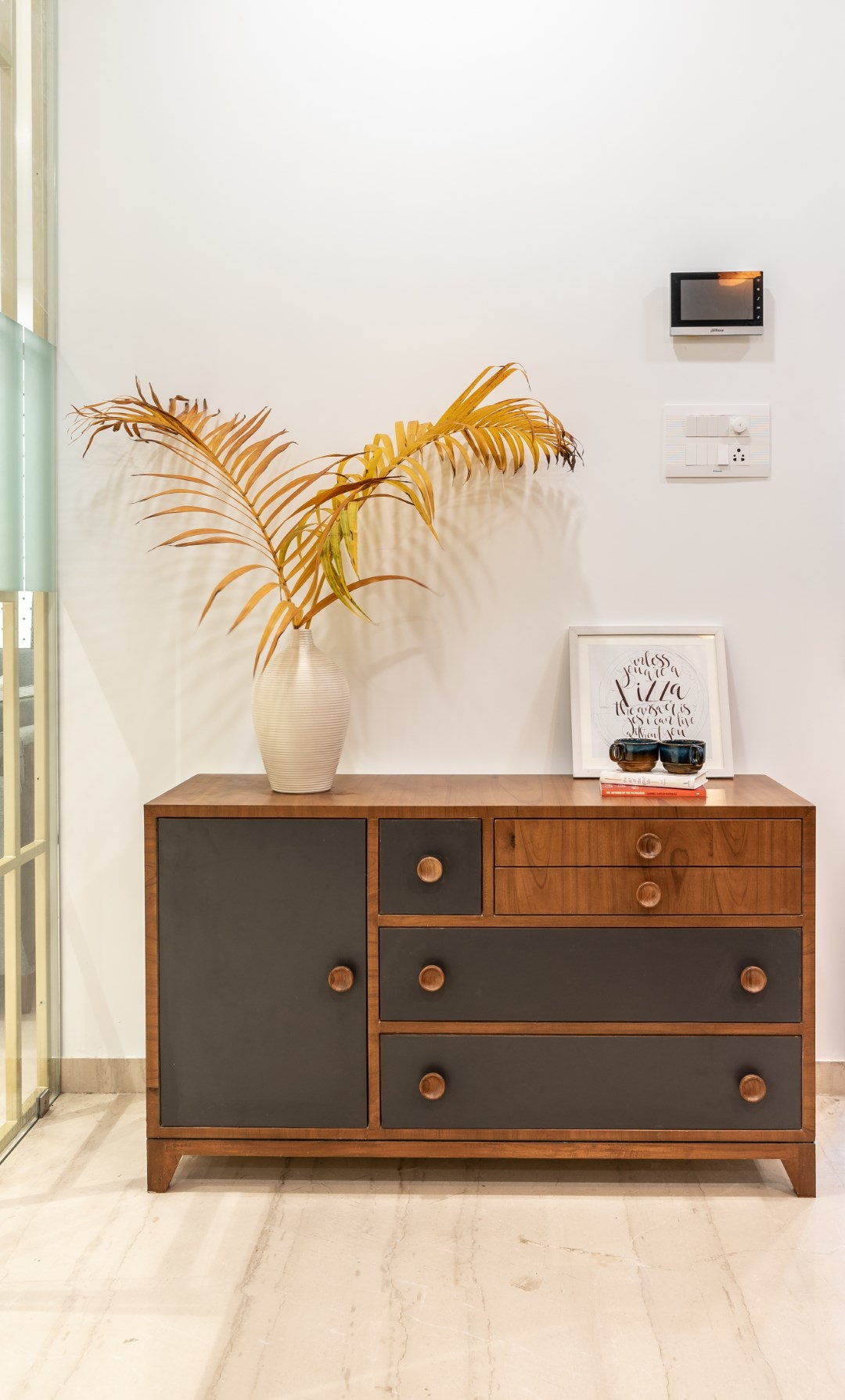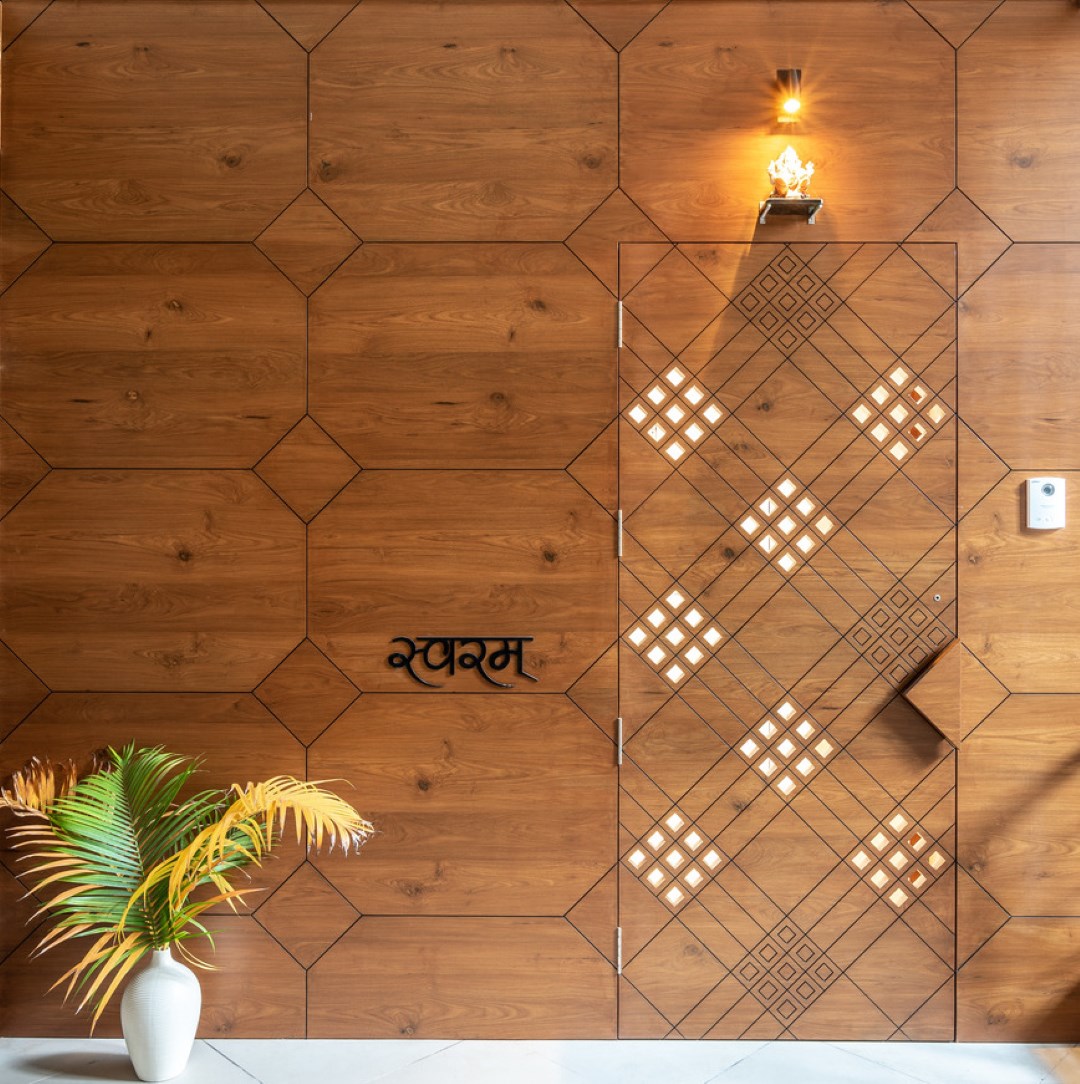 Project Name           -Swaram.
Architectural firm   –Pavan Infratech 
Area                         -1725 Sq.ft. Carpet area.
Location                   -Surat.
Client Name            -Shyam Corporation.
Project type             -Residential Appartment Interior Design.
Principal Designer   -Ar Niki Panchani& Ar Harekrushna Zanzmera.