Sorgam is a 2600 sq ft restaurant located in the calm residential area of Gandhi Nagar, Adyar, Chennai. A rebranding of the popular restaurant Crimson Chakra, "Sorgam" which means heaven in Tamil, focuses on a traditional menu and a heavenly ambiance. Each element and detail were curated for the purpose of giving the user space to forget the rest of the world and enjoy a scrumptious meal.
'Sorgam' Restaurant in Chennai has a traditional menu and a heavenly ambiance | Roaish Architecture + Design
VISIT: Roaish Architecture + Design
To highlight the entrance, a free-standing door was introduced at the compound wall bringing in a focal element even if you are driving by. As the sun sets, this door is lit up to metaphorically depict it to be the gates to heaven.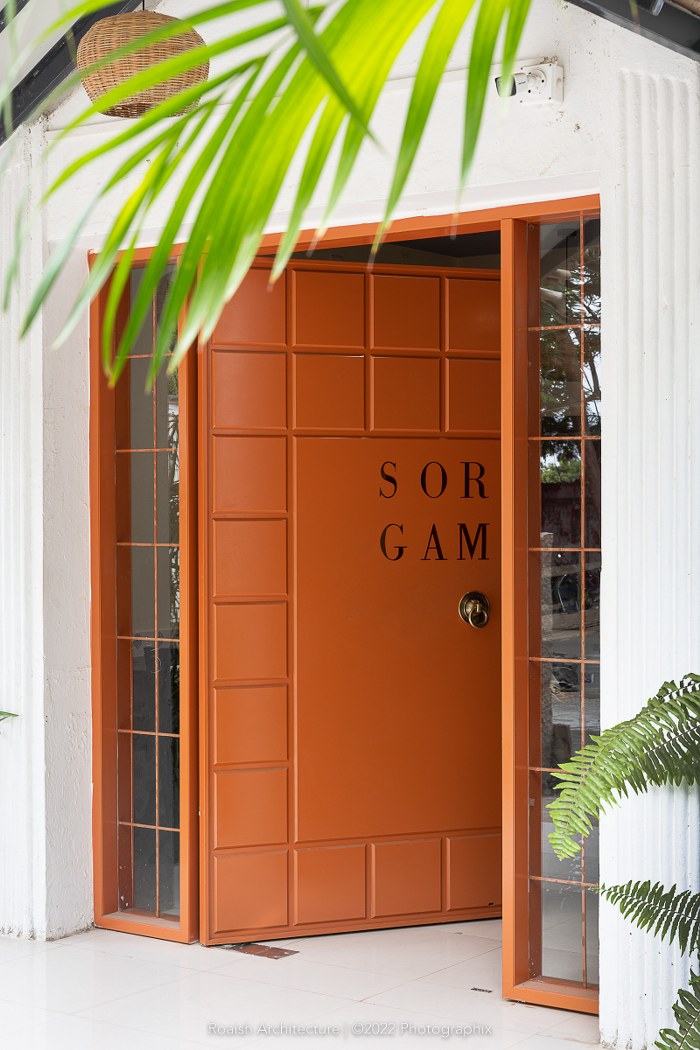 The entry has a set of wide steps with plants on either side to bring about grandeur which leads to the striking orange door which sits against a plain white building facade. The main door design takes inspiration from the traditional wooden paneled door which is simplified to give a modern twist to it. Reading "Sorgam" in brass. The door welcomes one to a pastel-toned heavenly arcade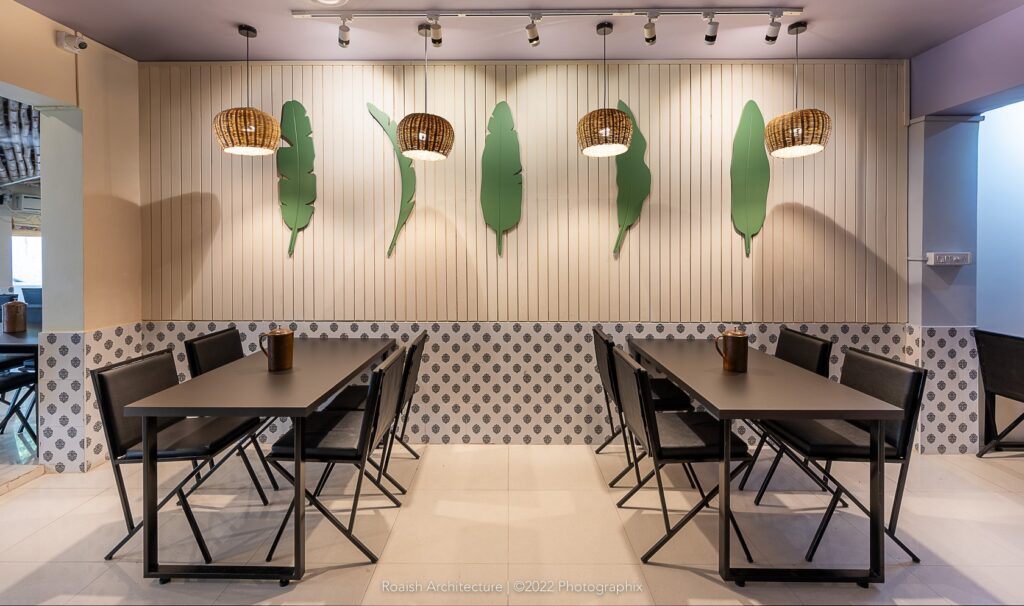 Green banana leaves embellish the center of the seating area to depict the cultural practice of eating on leaves in the South Indian household. Old Windows with intricate details and other antique artifacts enhance the space to bring about a rustic and homely environment. Bamboo stems hide the temporary roofing while also adding to the vibe of the space.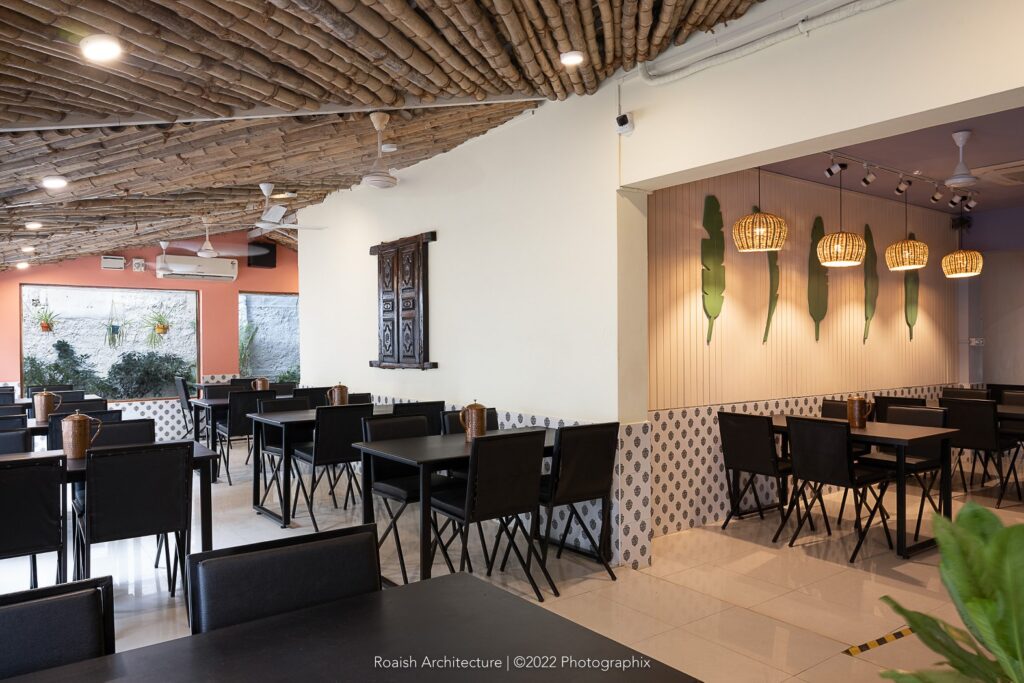 Arches were used as an element to soften and provide a transition in the space. A band of printed tiles run across the walls in the restaurant up to 3' height to bring a traditional twist in the atmosphere.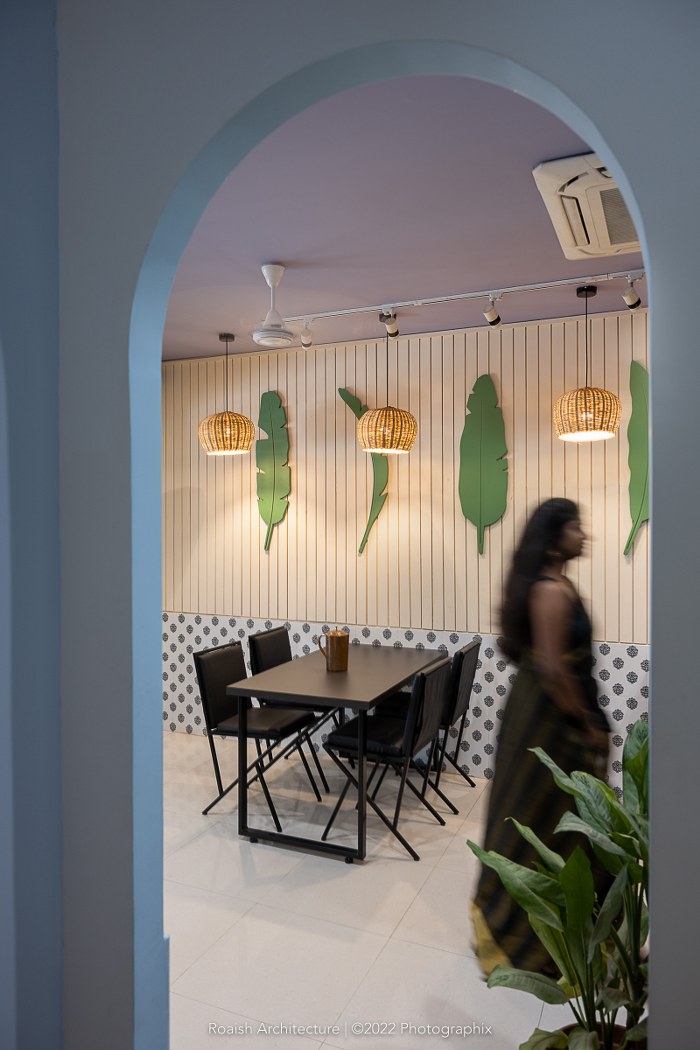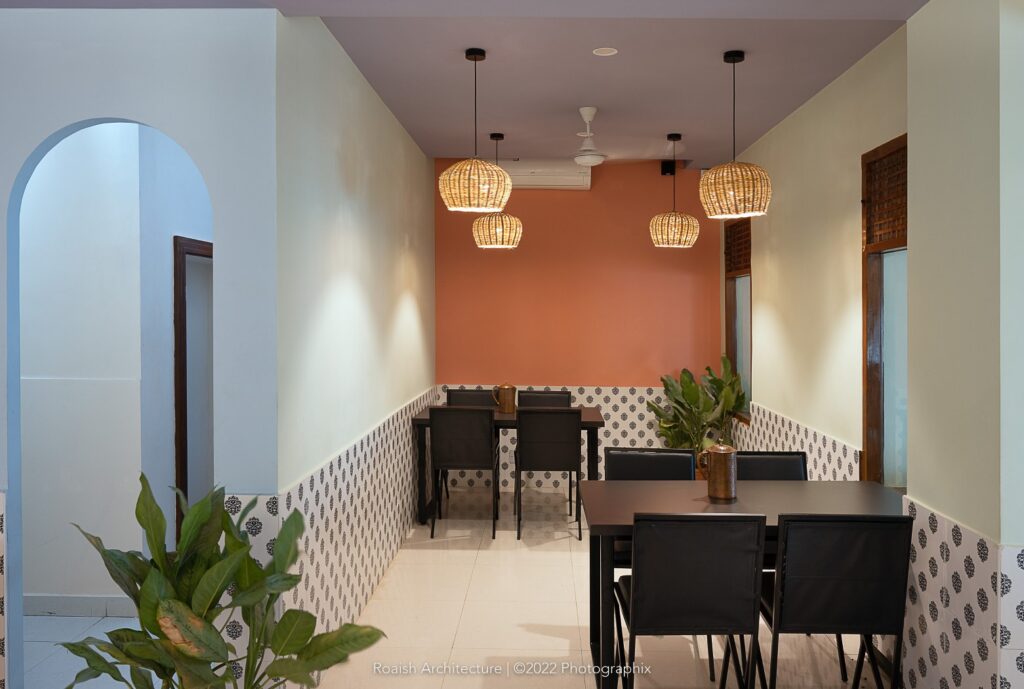 The archs are used to give a break from the clean lines and defined edges thus creating a contrast which makes the space elevated and makes it look more spacious.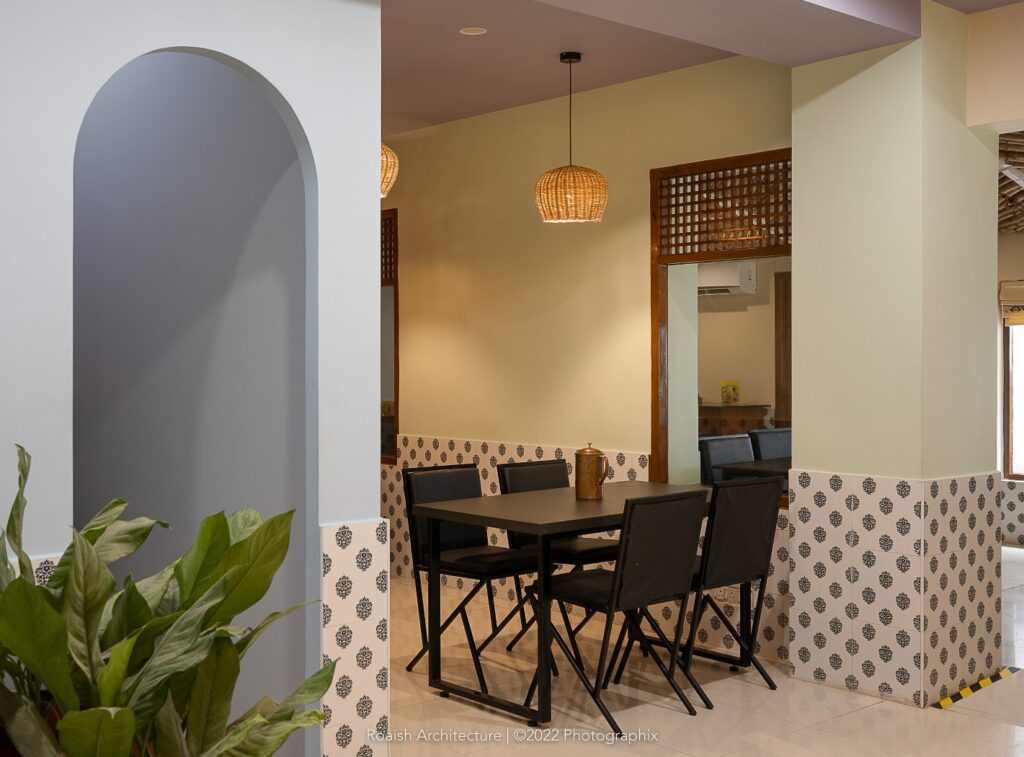 Black furniture was chosen to stand out from the pastel walls, pattern tiles and wooden accents. The entire space is lit up with cane basket lights which provide a beautiful shadow while one dines in the place, tying up and making sure the different elements come together as one.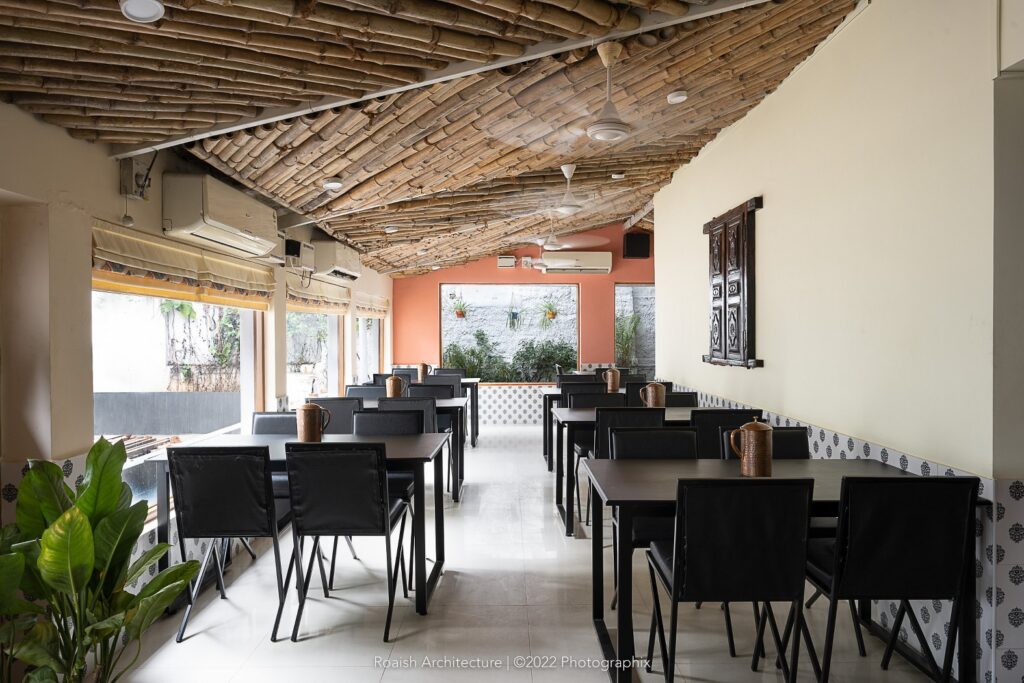 FACT FILE
Designed by (Firm Name) : Roaish Architecture + Design
Project Type : Restaurant
Project Name : Sorgam, South Indian restaurant
Location : Adyar, Chennai, Tamil Nadu
Year Built : 2022
Duration of project : 3 months
Project Size: sq feet : 2600sqft
Principal Architect(s) : Aishwarya Krish
Team Design Credits (for Particular Project) : Mahalakshmi, Varsha, Sowmya
Photograph Courtesy : Parth Swaminath , Phxindia
Firm's Instagram Link: Roaish Architecture + Design
For Similar Project>>> Exhibit of Rich Rajasthani Heritage in this Hotel Design