&nbsp
Vidhi Soni Teraiya and Kangana Joshi have taken up this commercial interior project of the 960 sq. ft., located in Ahmedabad, Gujarat, India.
Visit : Vivid Decor & Urban Casa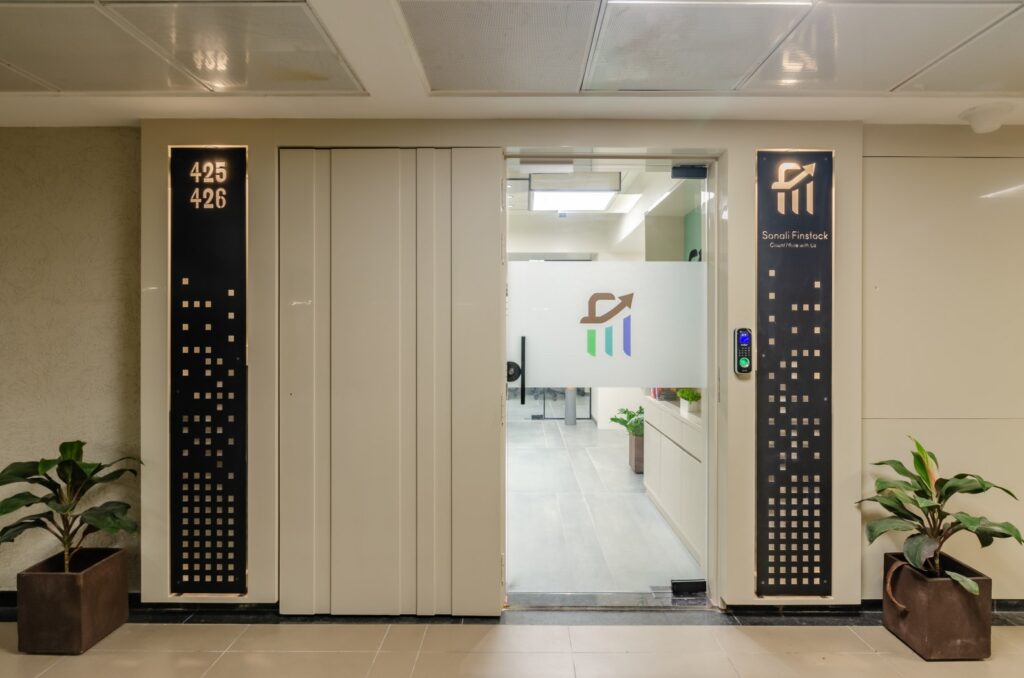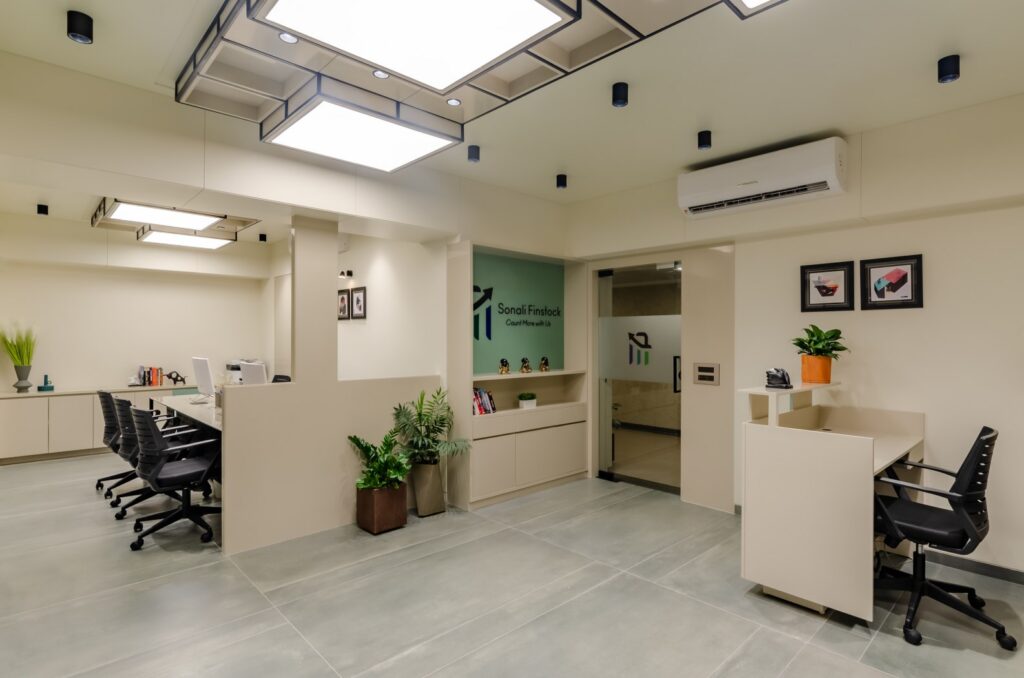 The creative ideas poured by both the designers, it has led to the concentration and clash of materials in this work to create an energetic atmosphere with two cabins, staff area and a reception-waiting area.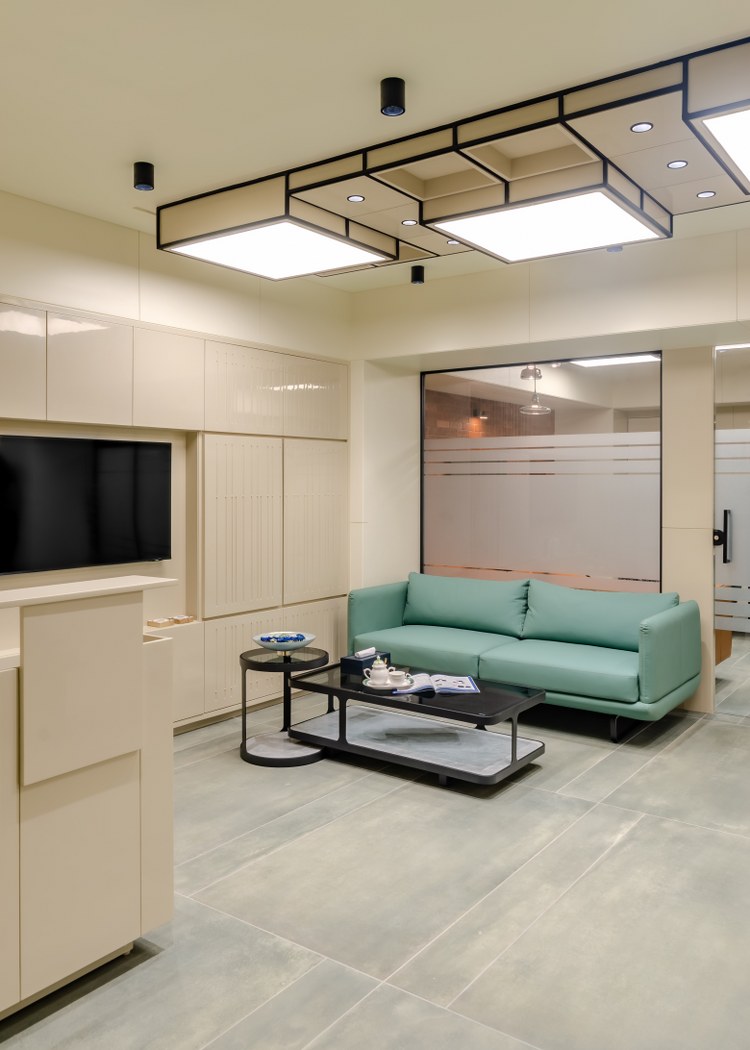 The workplace interior design is meant to be motivating and invigorating, which is why we've left the area peaceful and minimalist, and opted for a mild wall color.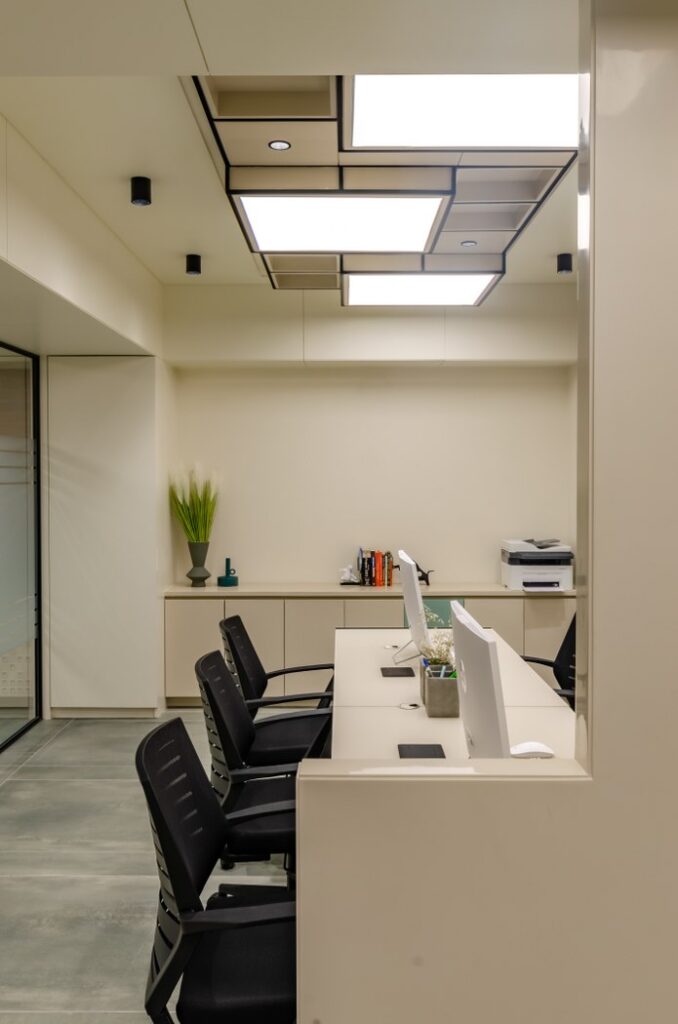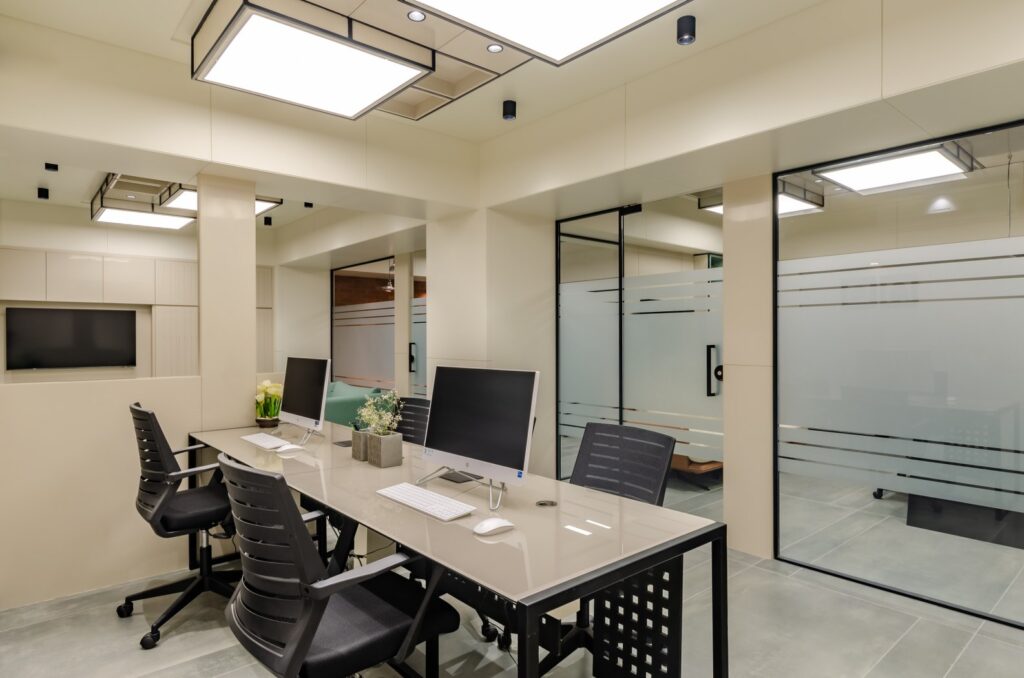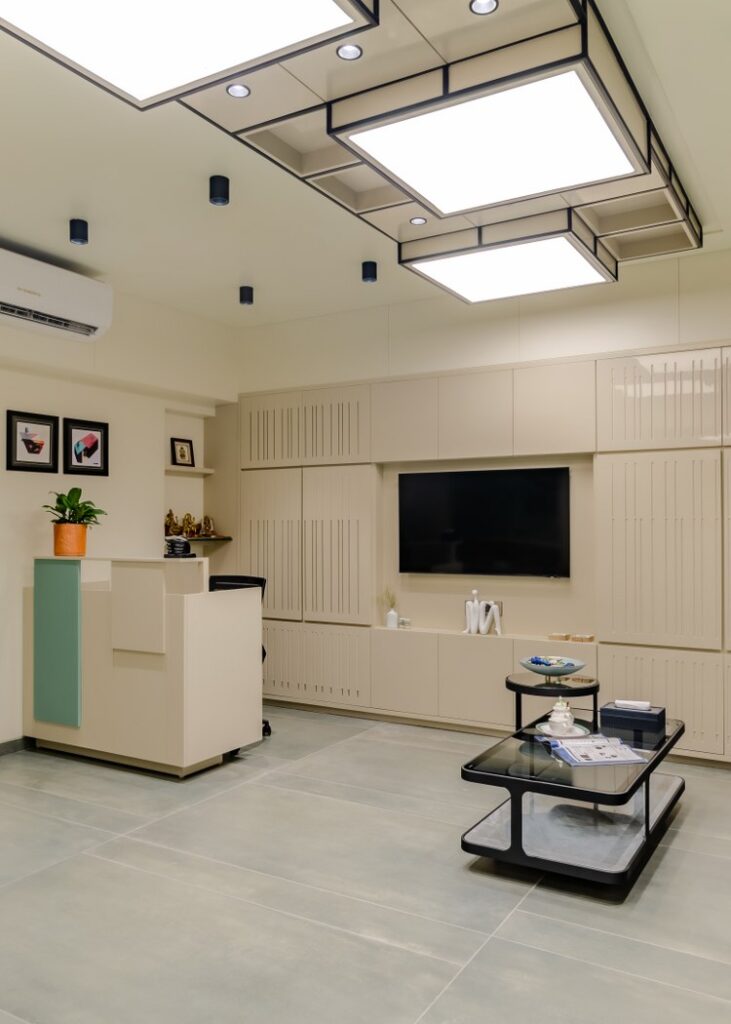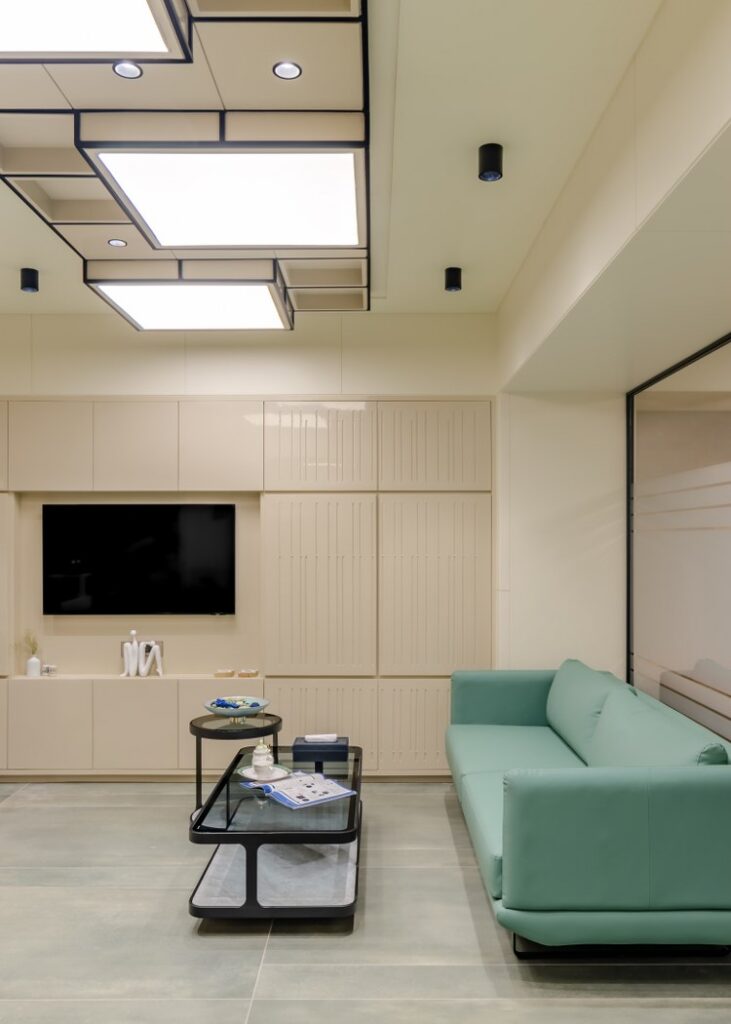 High contrasts are the characteristic of Scandinavian interior design. The idea is to hide any laminate or veneer used in the construction. Bricks are piled up to reflect on stylistic tables and chairs, and the tension created by the contrast between the bricks and other materials serves to power the aesthetic idea of these objects.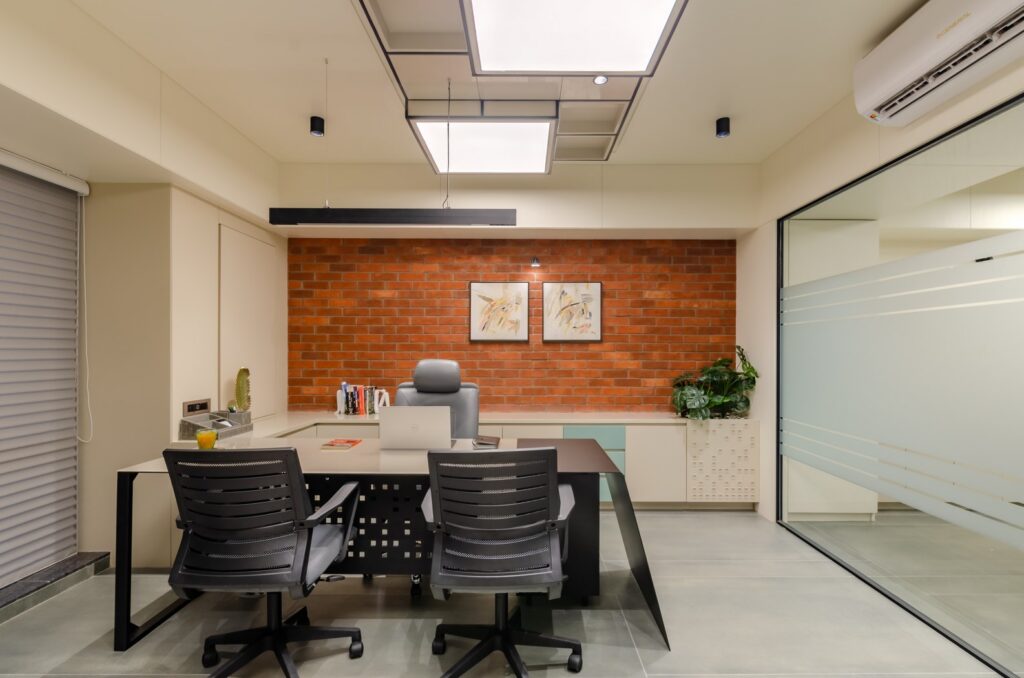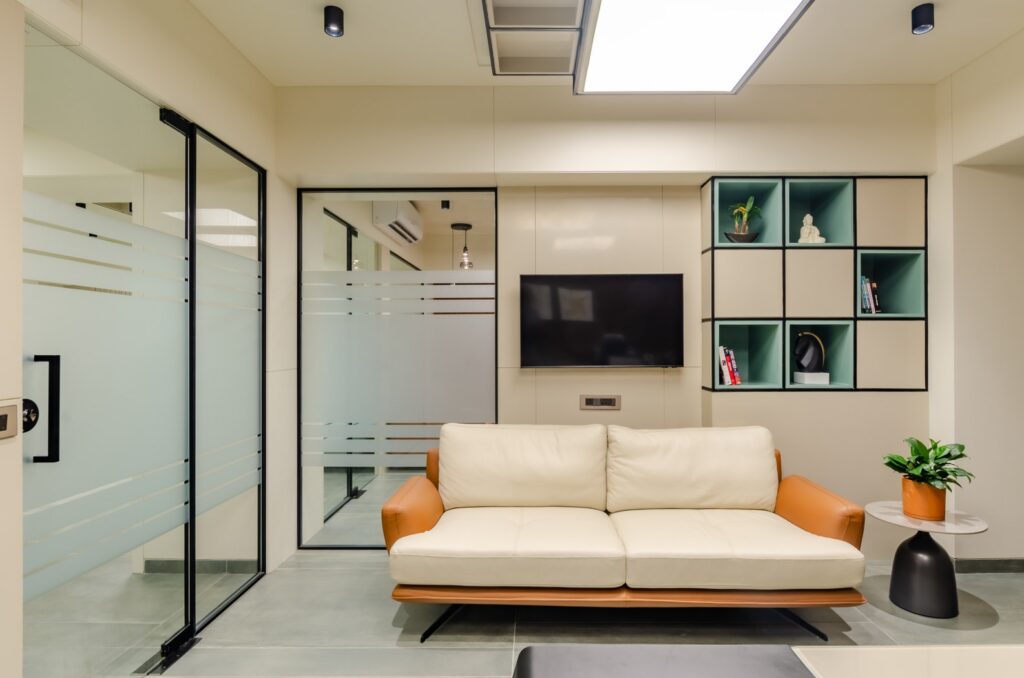 Everything from the walls to the floor is painted or finished with a soft PU. A brick wall is seen in the focus of each of the cabins. All of the fixtures and furnishings are made to order in MS.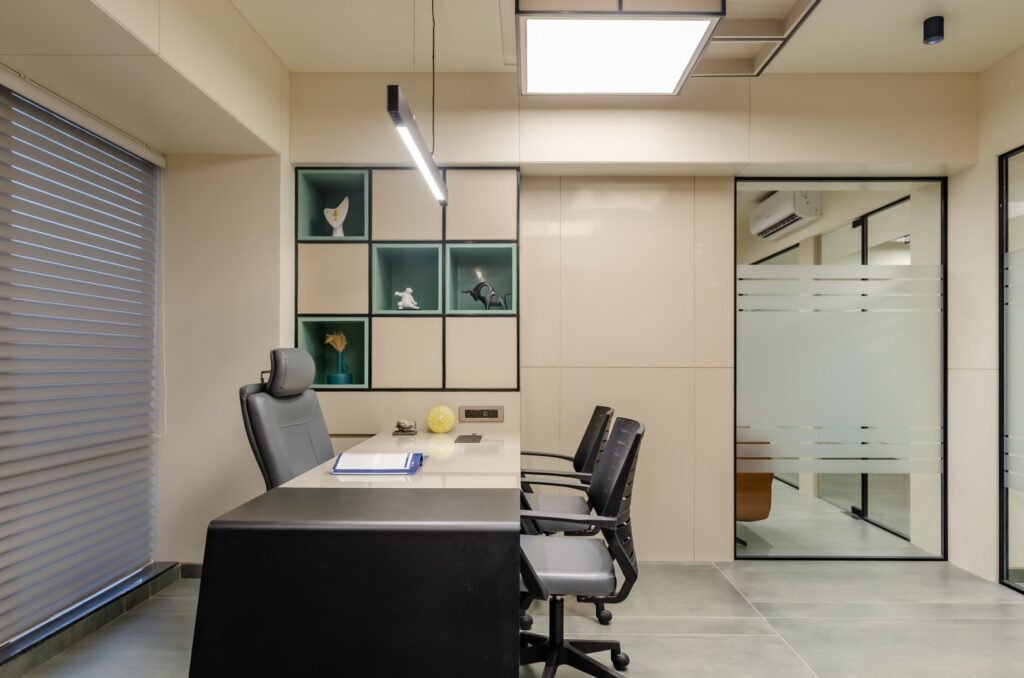 In every workplace, storage space is essential. In particular, having enough closed storage is crucial for hiding the majority of the clutter out of sight and giving the room a sleek designer feel. The tables of modesty reveal that the square shape has been often utilized for storage in the form of MS square bar. Though they trend more on the contemporary side, Scandinavian interior designs generally contain a variety of eras and styles to make a space seem rich and warm.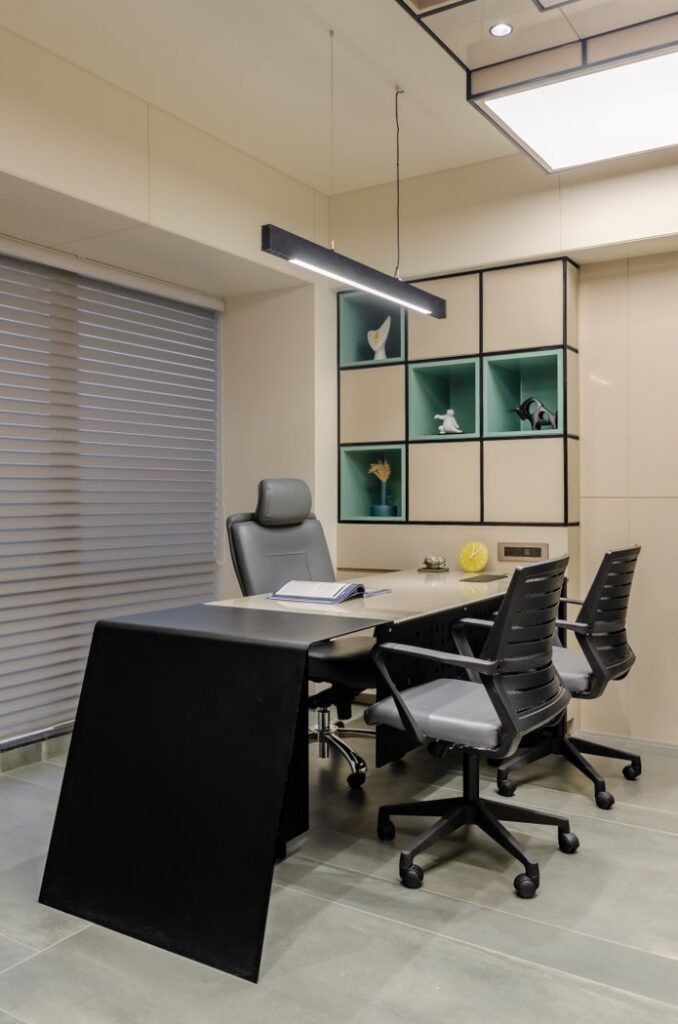 Flowers and plants are usually a welcome addition. They enliven a room almost instantly, inject some much-needed color, make the workplace more pleasant, and have been shown to have a calming impact on the human brain. One of the two cabins has a square planter made of ply with CNC cutting. The entry nameplate is also square; therefore, the shape has been employed in the exterior as well.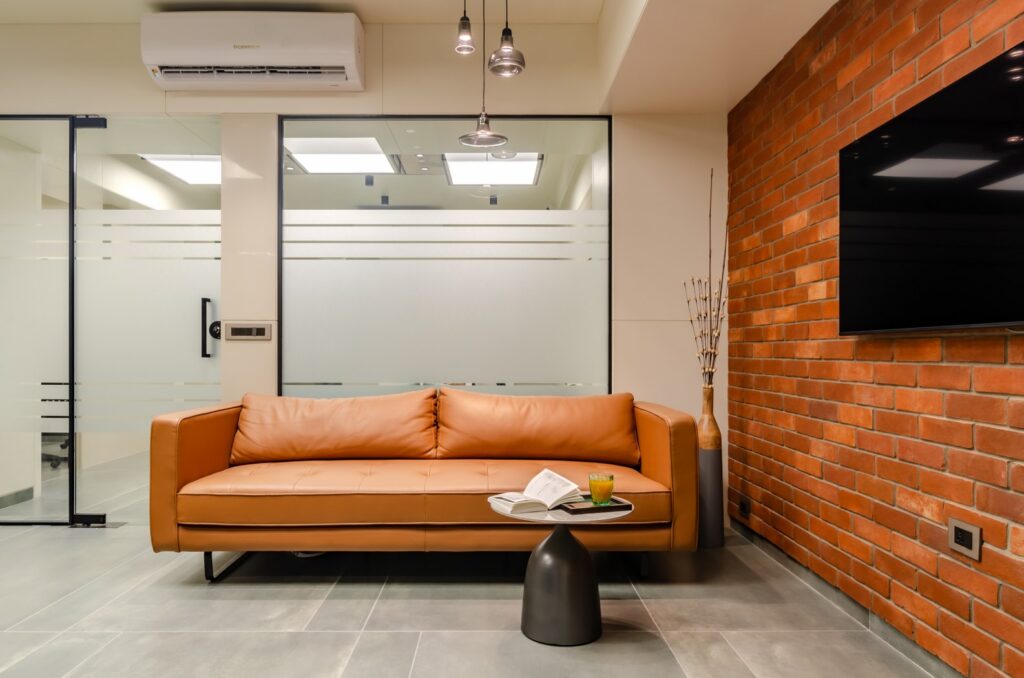 FACT FILE
Designed by (Firm Name) : Vivid decor & Urban casa
Project Type : Commercial
Project Name : Cube Box
Location :  Ahmedabad, Gujarat
Year Built : 2022
Duration of project : 8 months
Project Size: sq feet :  960 sq.ft
Project Cost Appx :  35 lacs
Principal Interior designer : Vidhi Soni Teraiya & Kangana Joshi
Text by : Rajvee sharma
Photograph Courtesy : Pratikruti09
Products/Materials/Vendors : Paint : Asian paints / Brickwall : The brick store-Harihar bricks studio, Ahmedabad / MS Furniture Manufacturing : Krutik Patel : Shree Varda lase Fabrication.
Firm's Instagram Link : Vivid Decor & Urban Casa
For Similar Project>>>Bold yet Playful Ambiance for this Office Design in Ahmedabad