Small Apartment Design Allows Seamless Space Flow | Quirk Studio
We designed this 2-BHK show flat for Spenta Enclave Pvt Ltd (Alta Vista). The brief from the client was to ensure that the space belonged to a nuclear family, which included a master bedroom and kid's room.
Since it was a show flat, we decided to keep the designing adaptive, neutral yet inspiring and creative, in a way that any family who was looking to buy an small apartment in this property would feel right at home.
The aim was to keep the design aesthetic of the entire small apartment neutral in a way that one space flows into another seamlessly.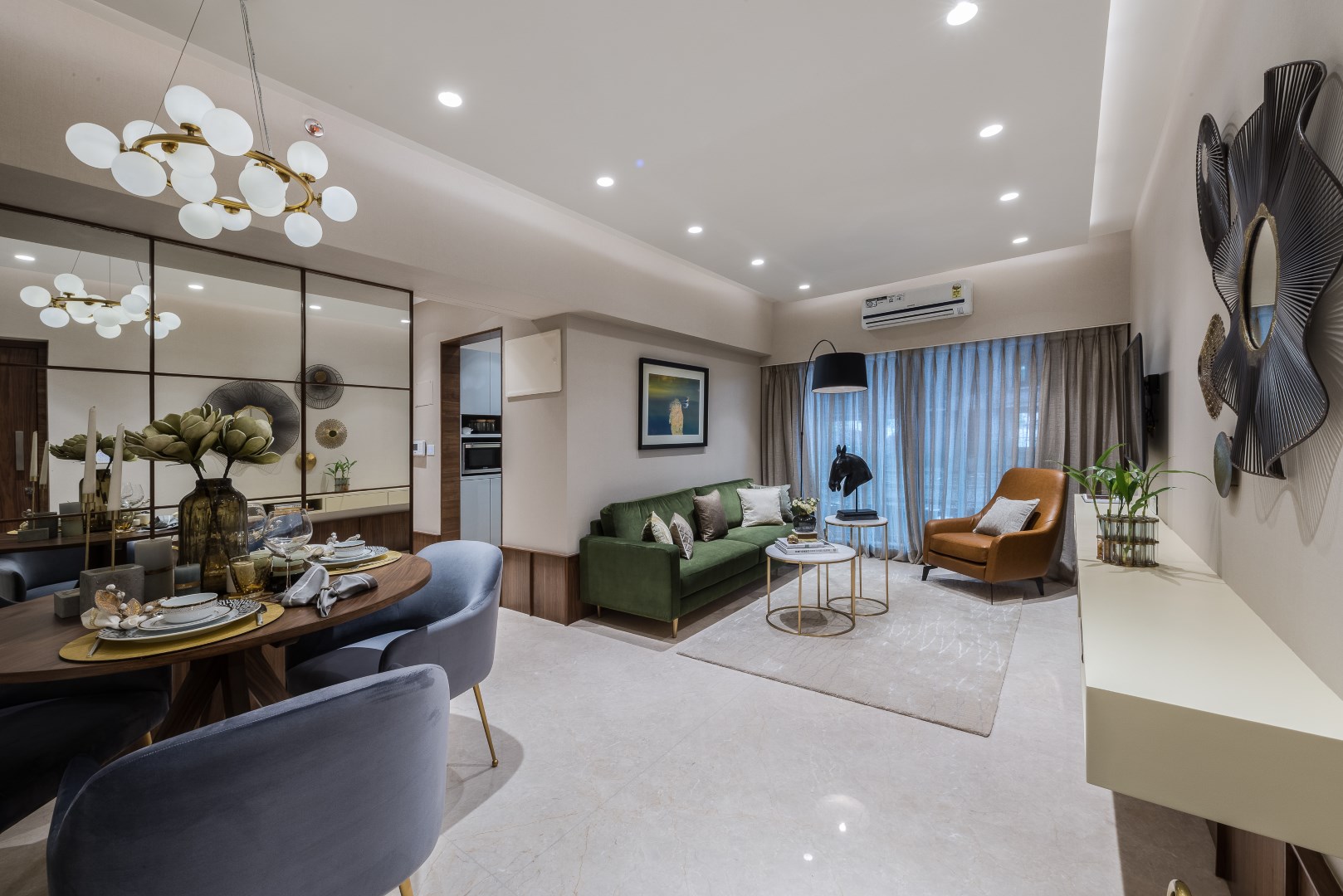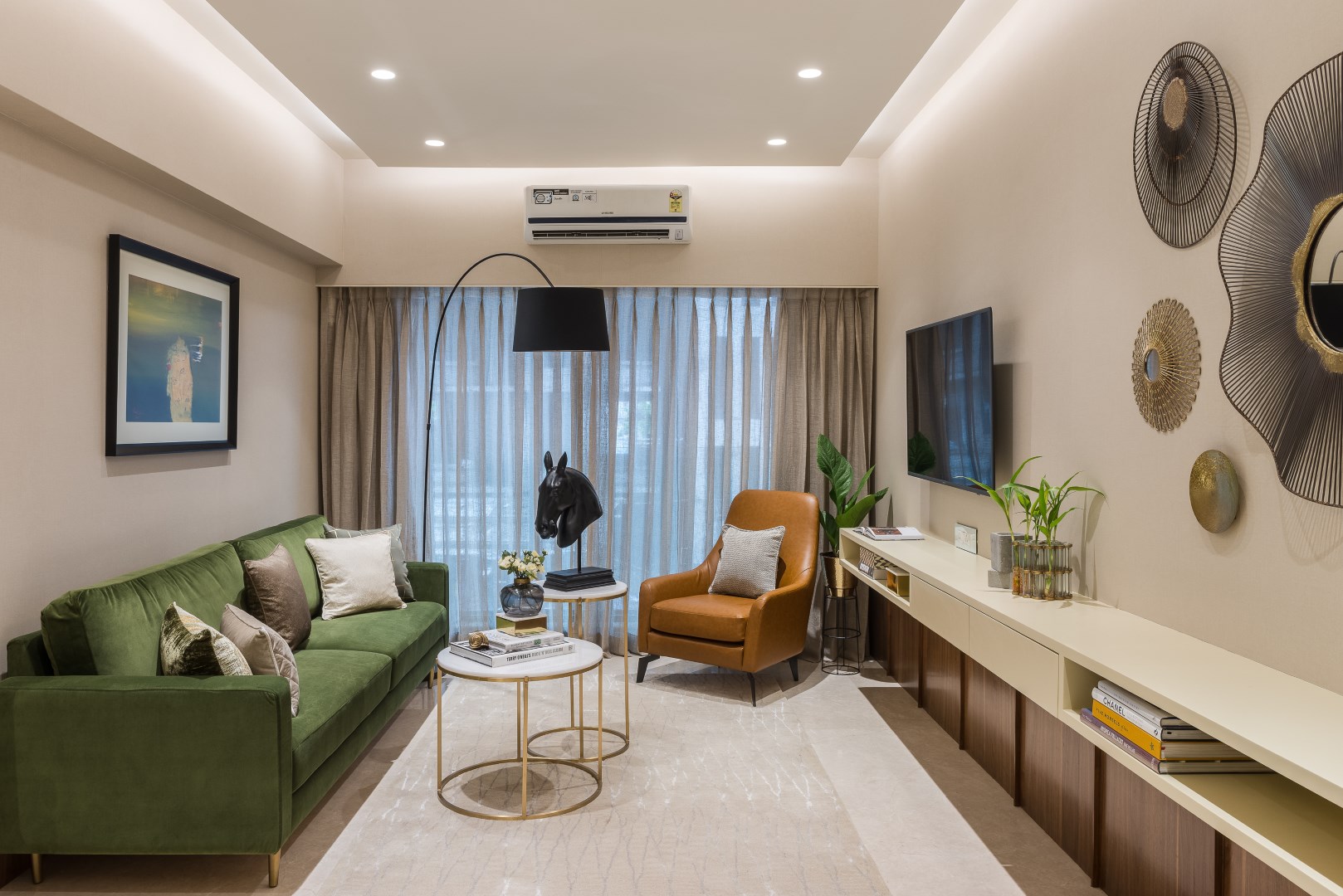 Starting from the lift lobby area, we created a dramatic wooden louvered ceiling in varying wood colours while keeping the walls light and neutral with a monotone textured wallpaper highlighted with contemporary brass sconces.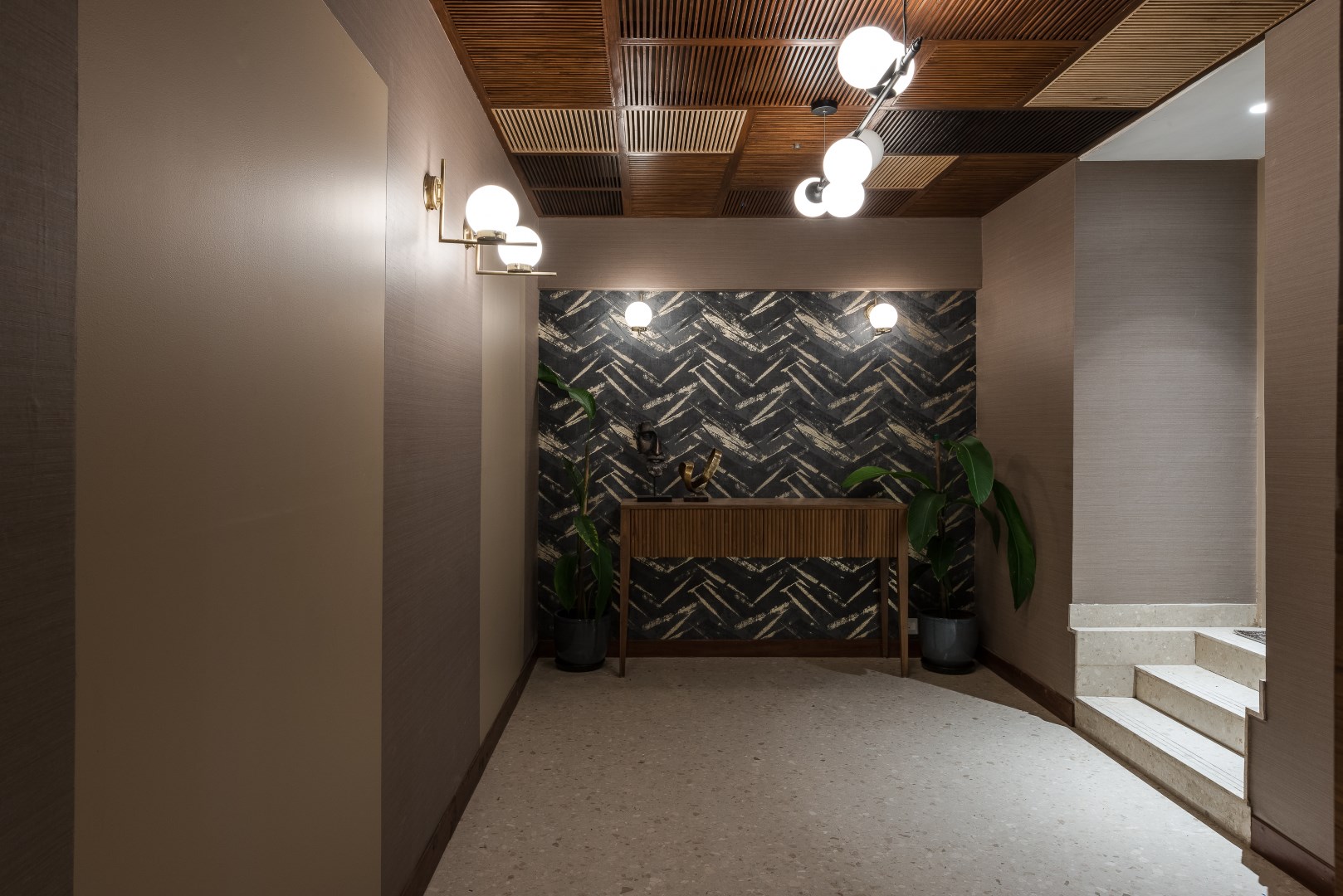 The Living Room is accentuated with a large wooden grid mirrored paneling, making for a great entrance statement while giving the space an illusion of being larger. Since, the walls are all in the same neutral toned textured wallpaper, we decided to add a colour pop with a 3- seater olive green sofa in suede and a tan leather armchair. A pair of white marble-top coffee tables with a black floor lamp perched upon it, gives the space some more drama. The circular wooden dining table with tripod style legs, grey suede + brass dining chairs and a bauble chandelier, fit perfectly in the corner, giving the space a contemporary yet luxurious feel.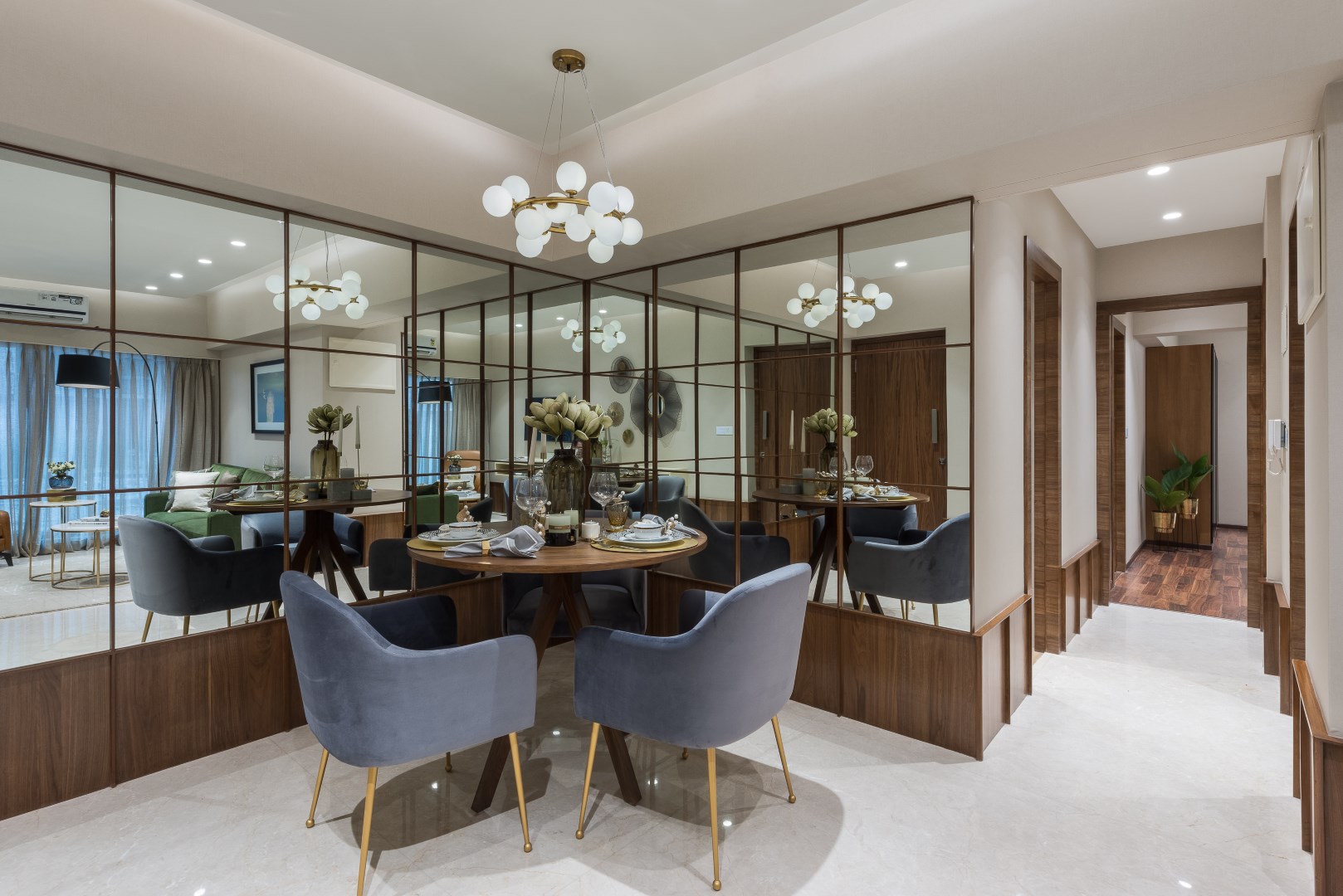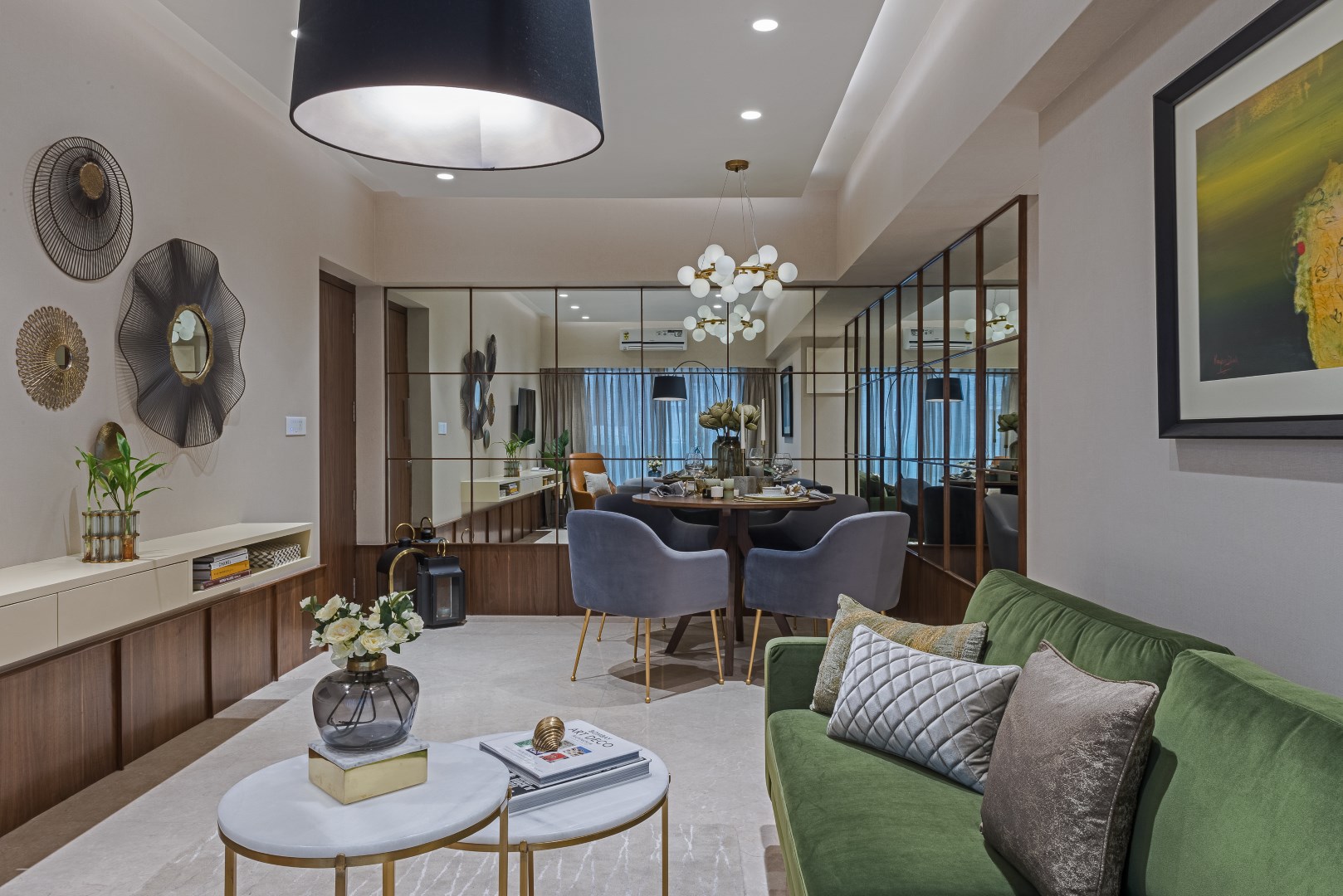 The Kitchen takes forward the neutral colour palette of grey and white. A cherry shaped bauble pendant light and wooden blinds make this functional space come alive.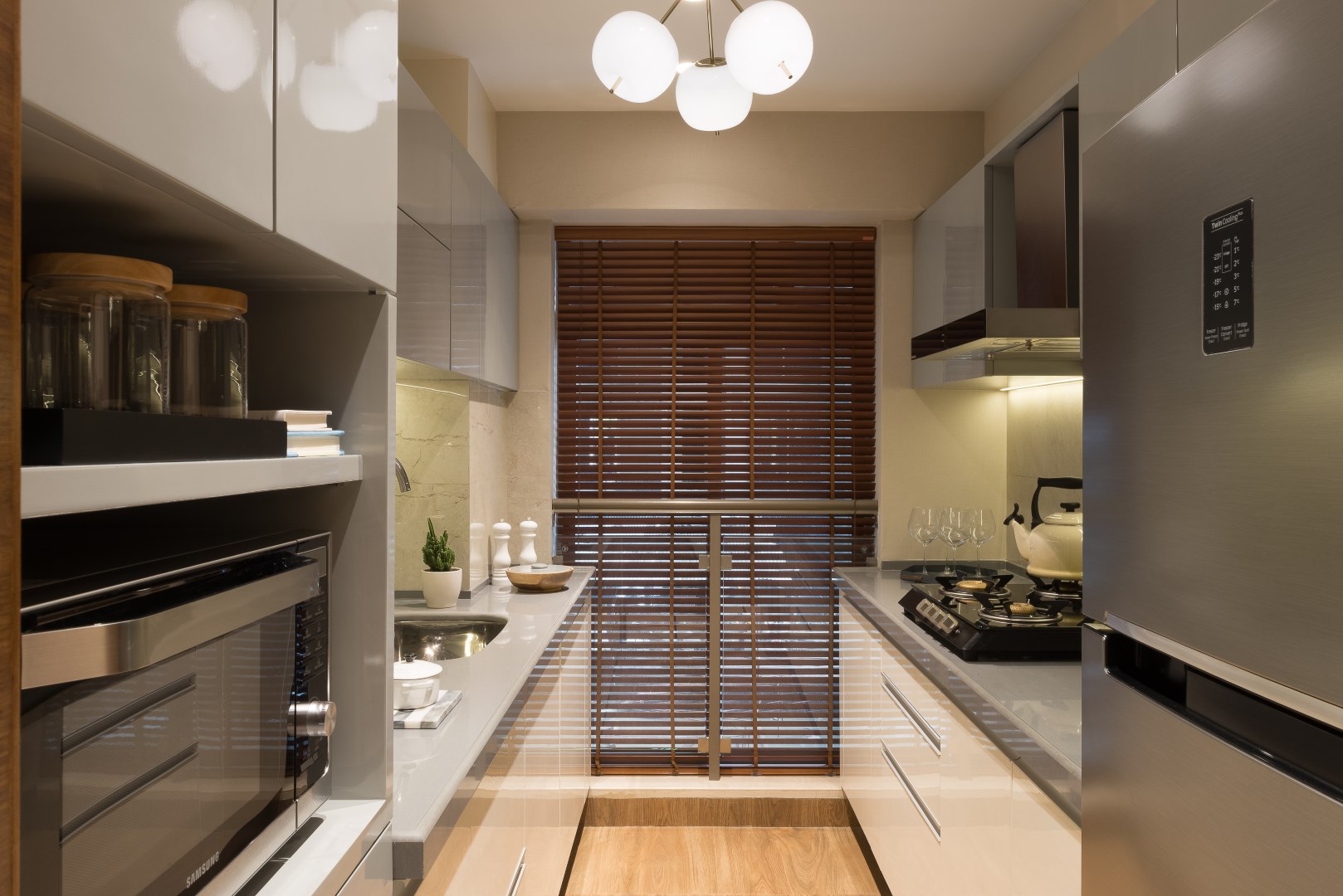 The Kids room, stands out with its main feature wall in dusky blue bird-printed wallpaper off-setted with a chesterfield grey suede day-bed and concrete pendant lights on either sides. The white paneled wardrobe and study make for a fun wall. Finally, fun graphic prints framed in white, add to the fun elements.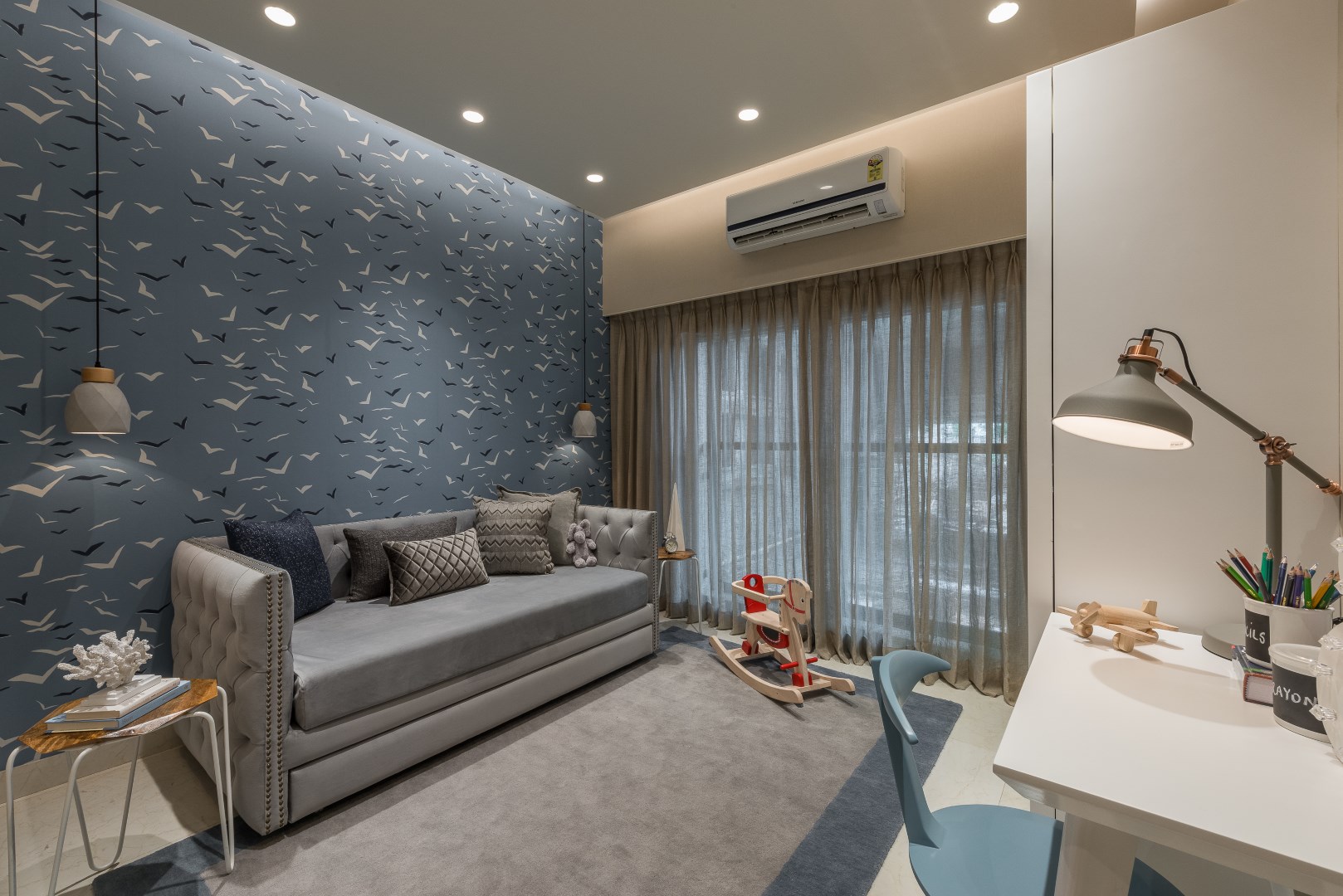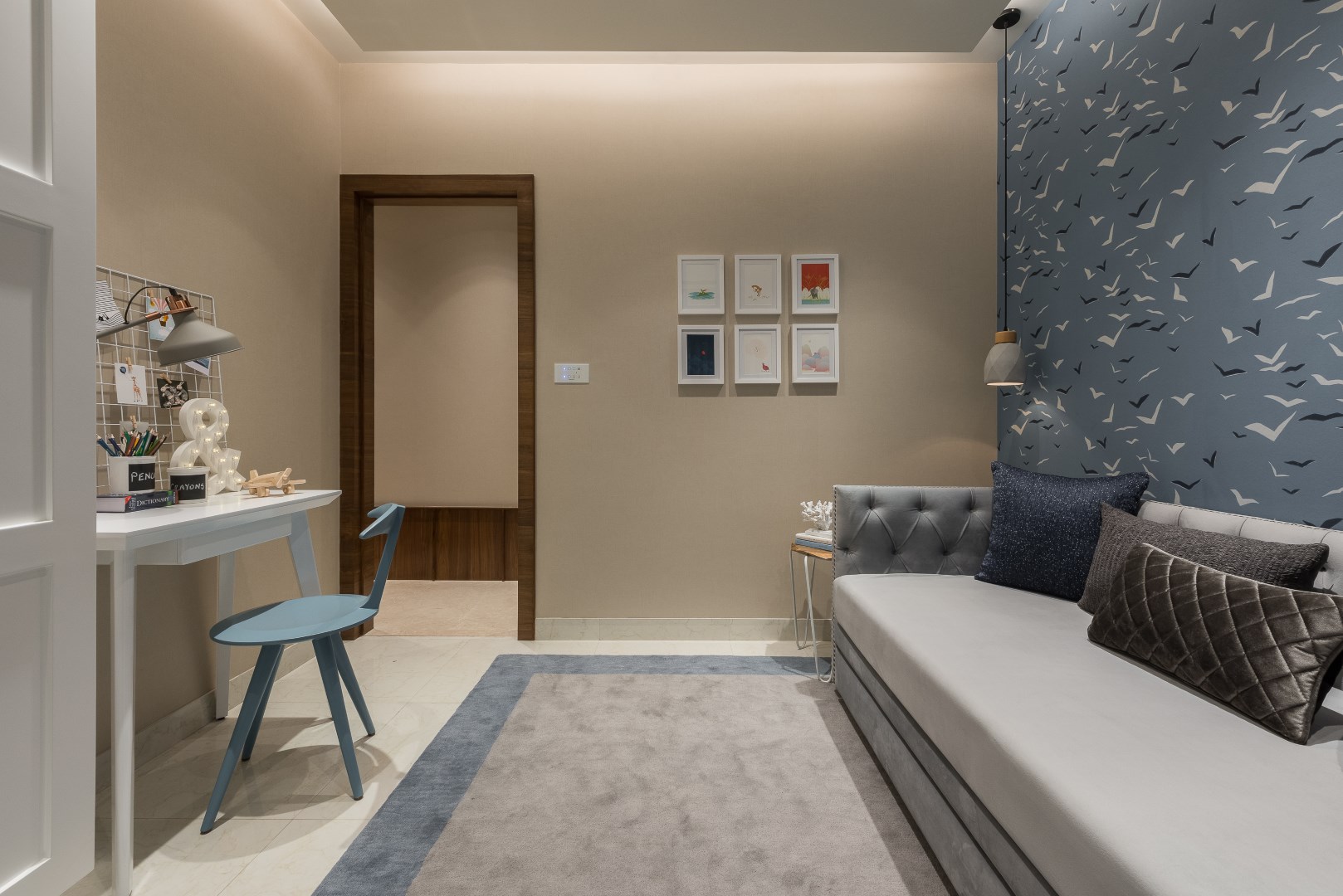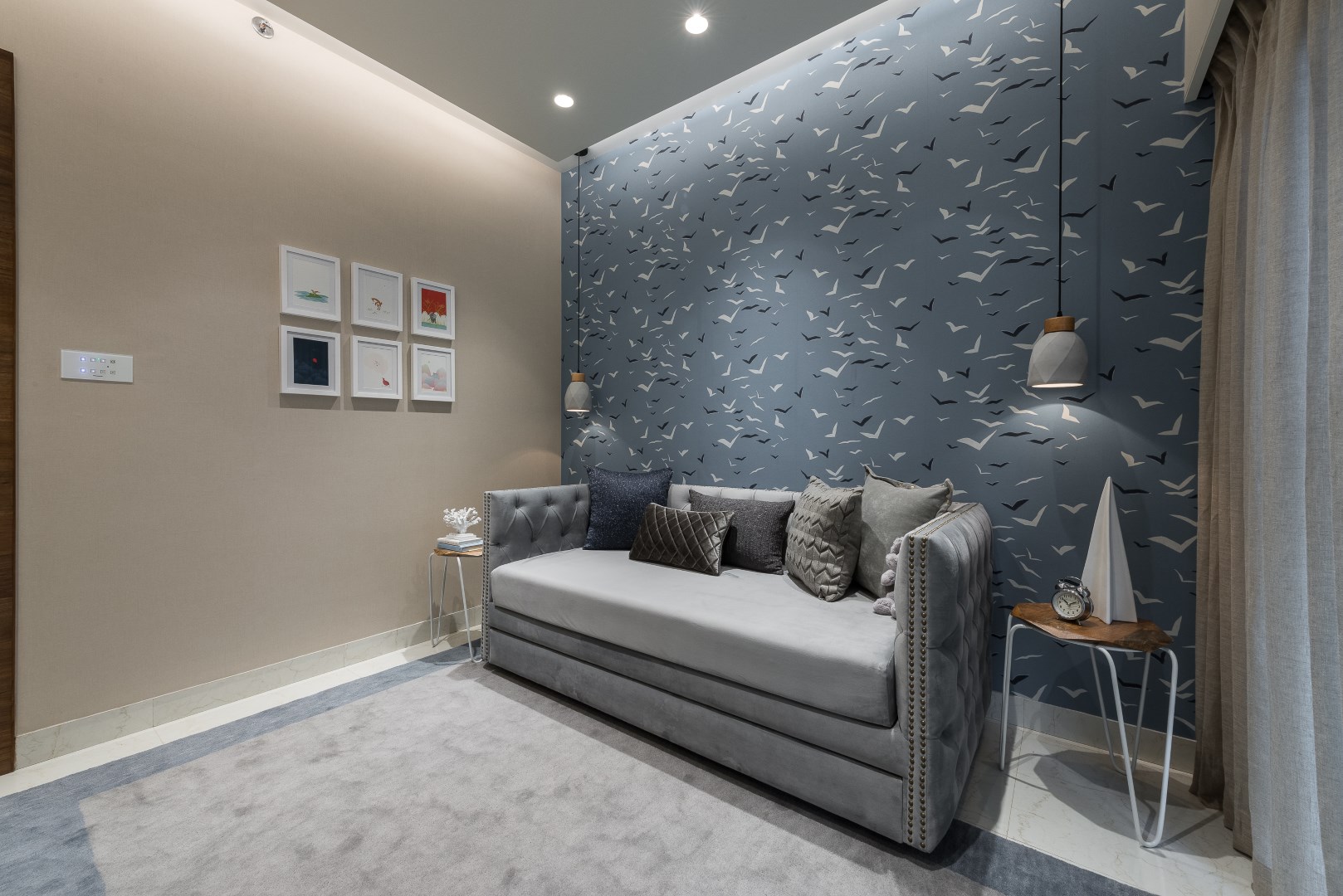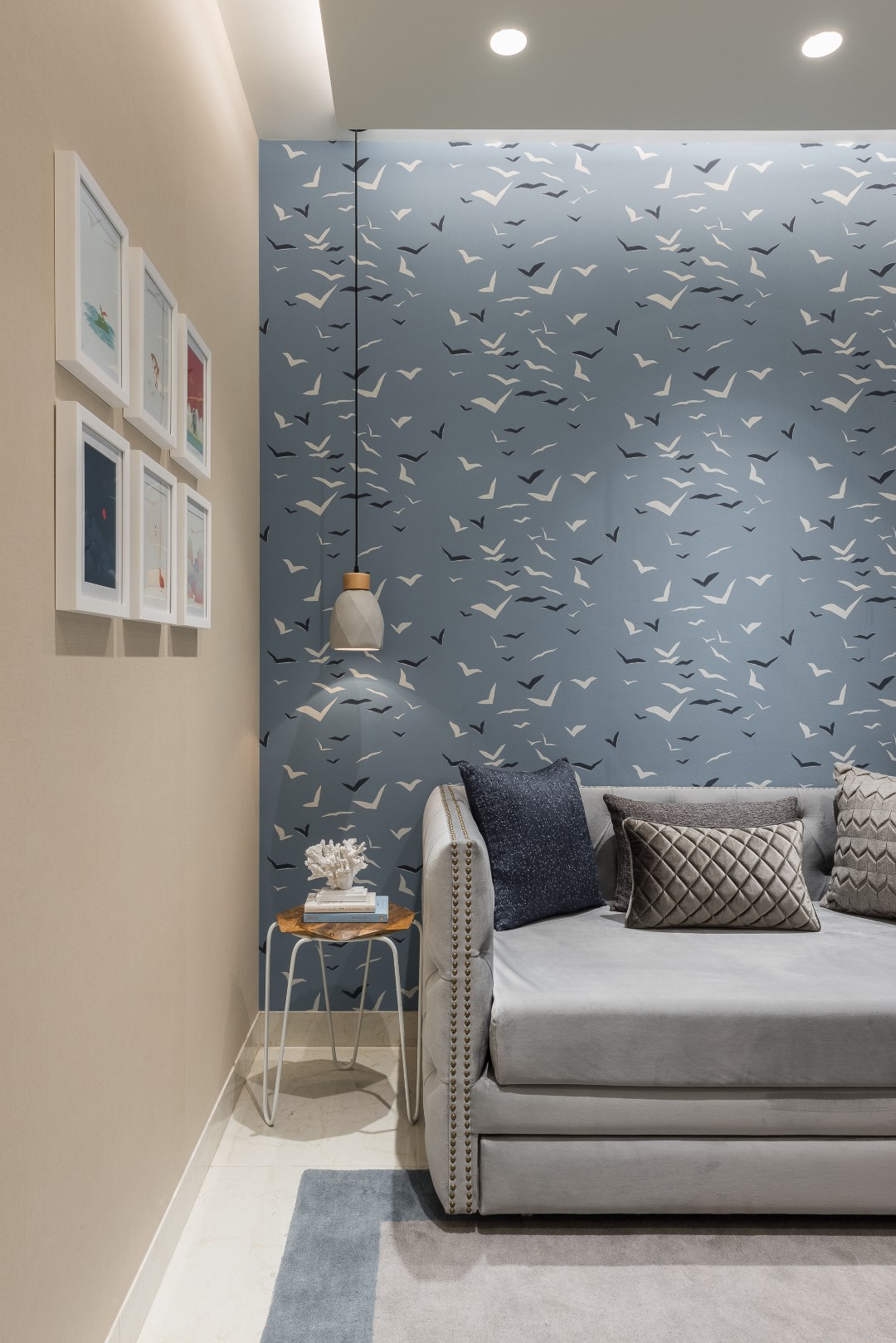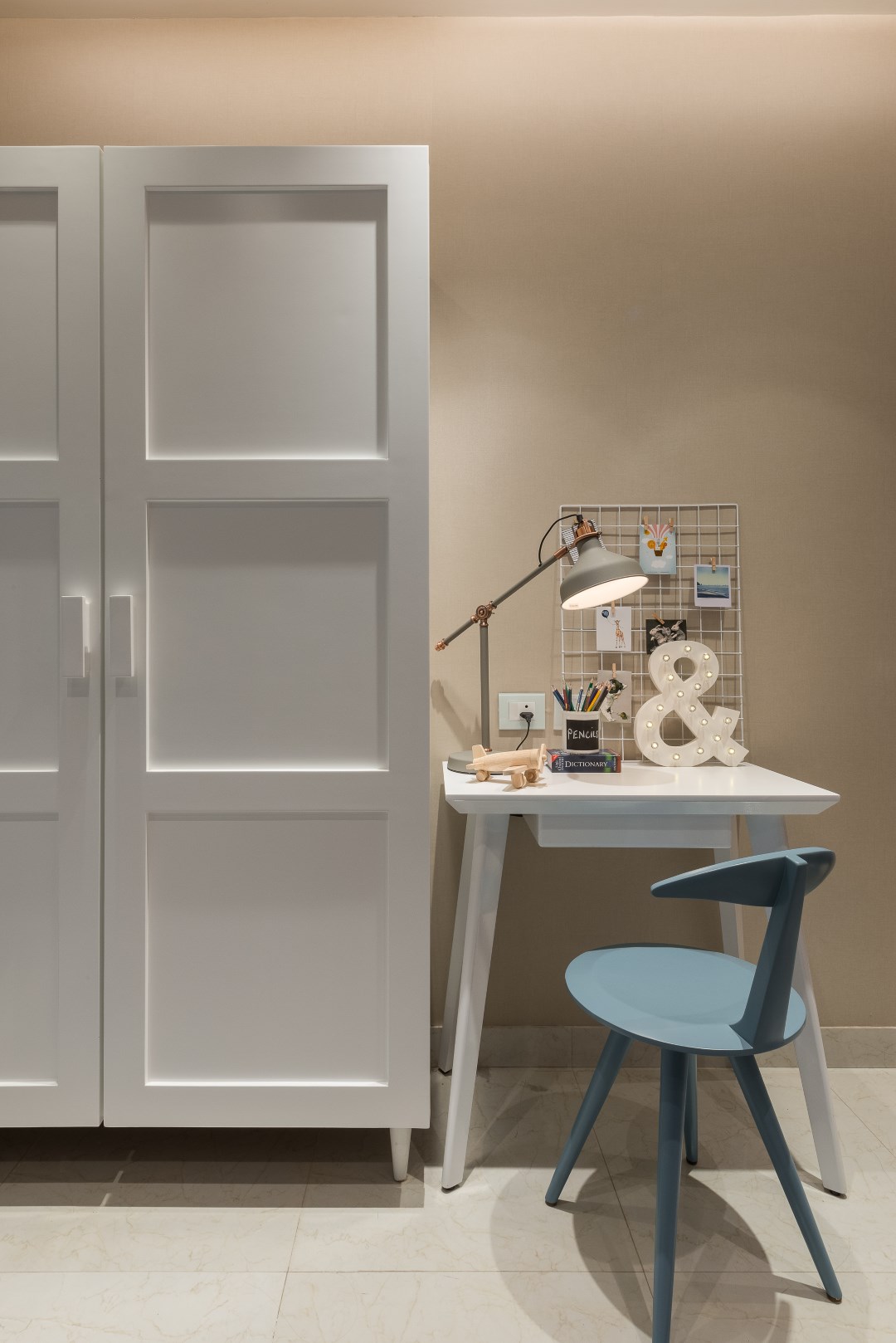 The master bedroom, is classic and understated, with a paneled wall in concrete finish behind the bed. The upholstered bed, tinted glass wardrobe, night stands and a TV unit, all make the space come together. The halo night stand lamps and chandelier, accentuate the paneling further.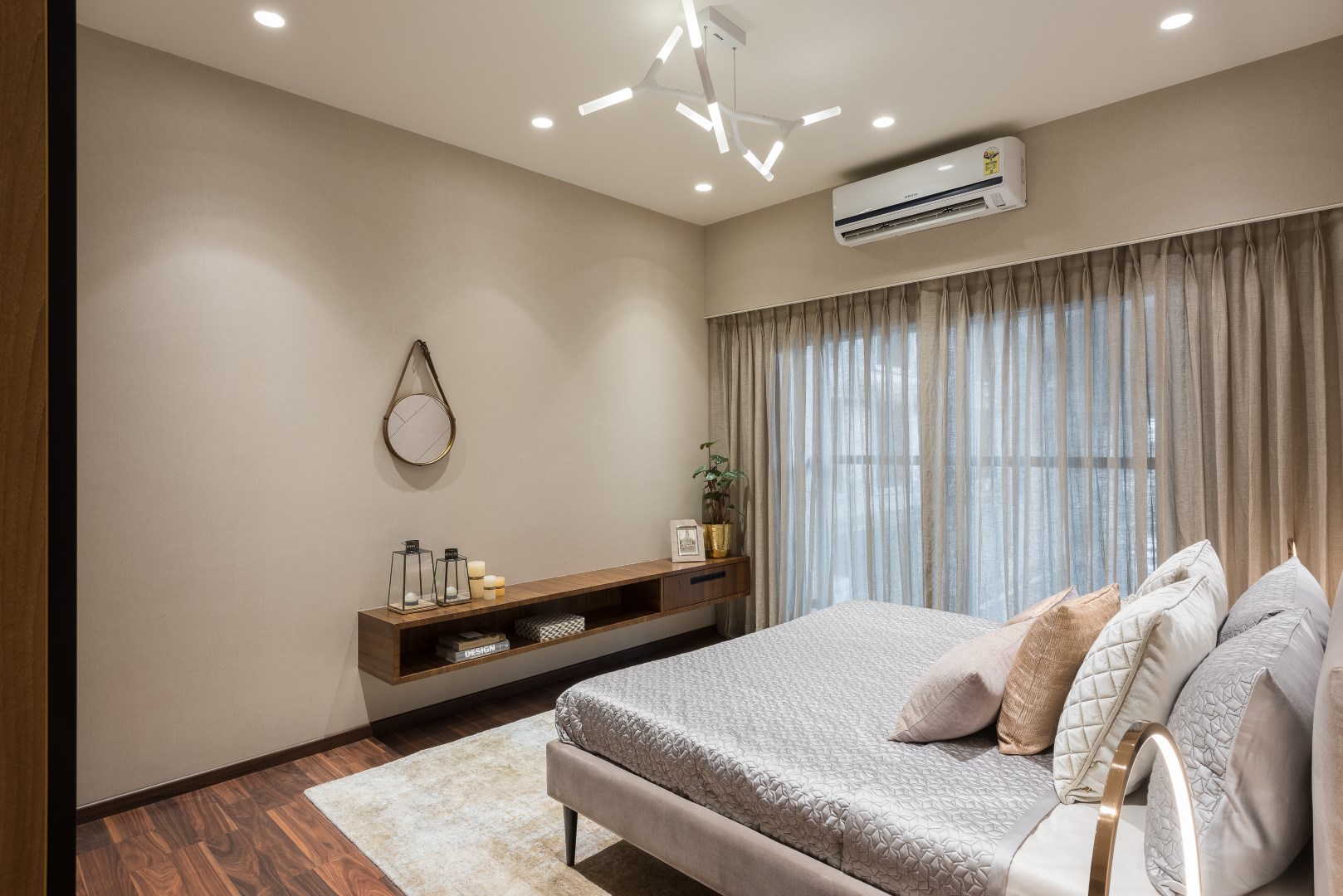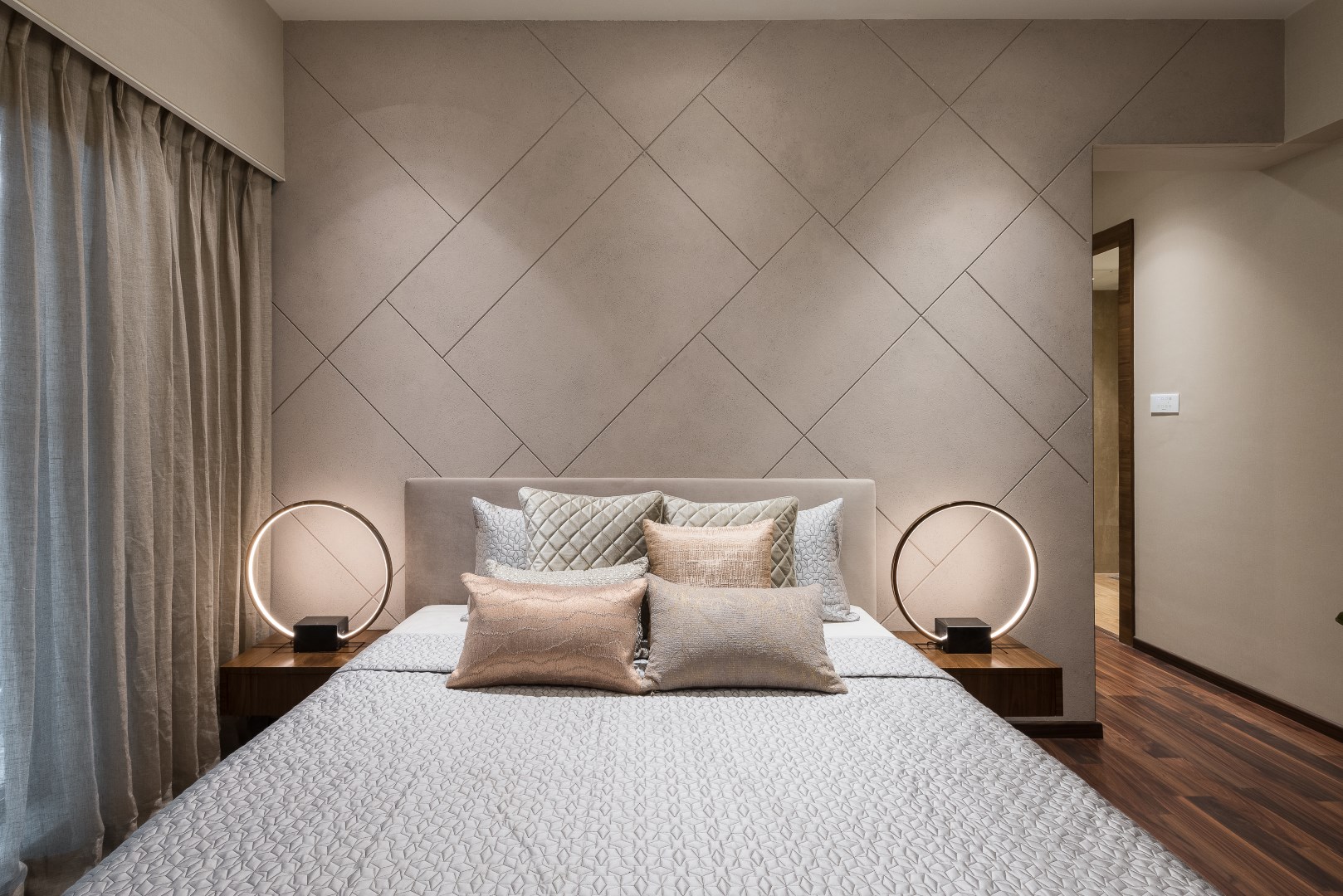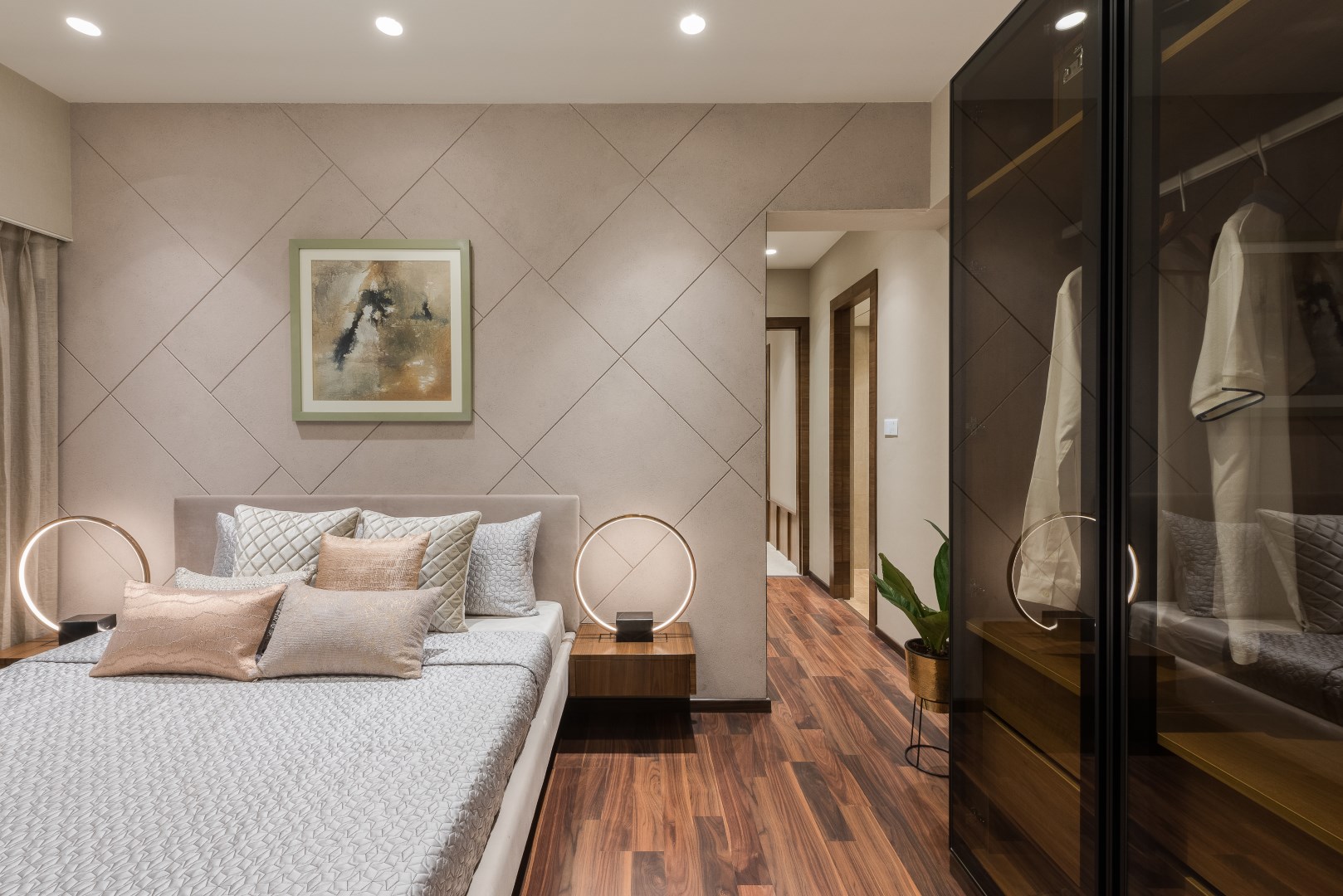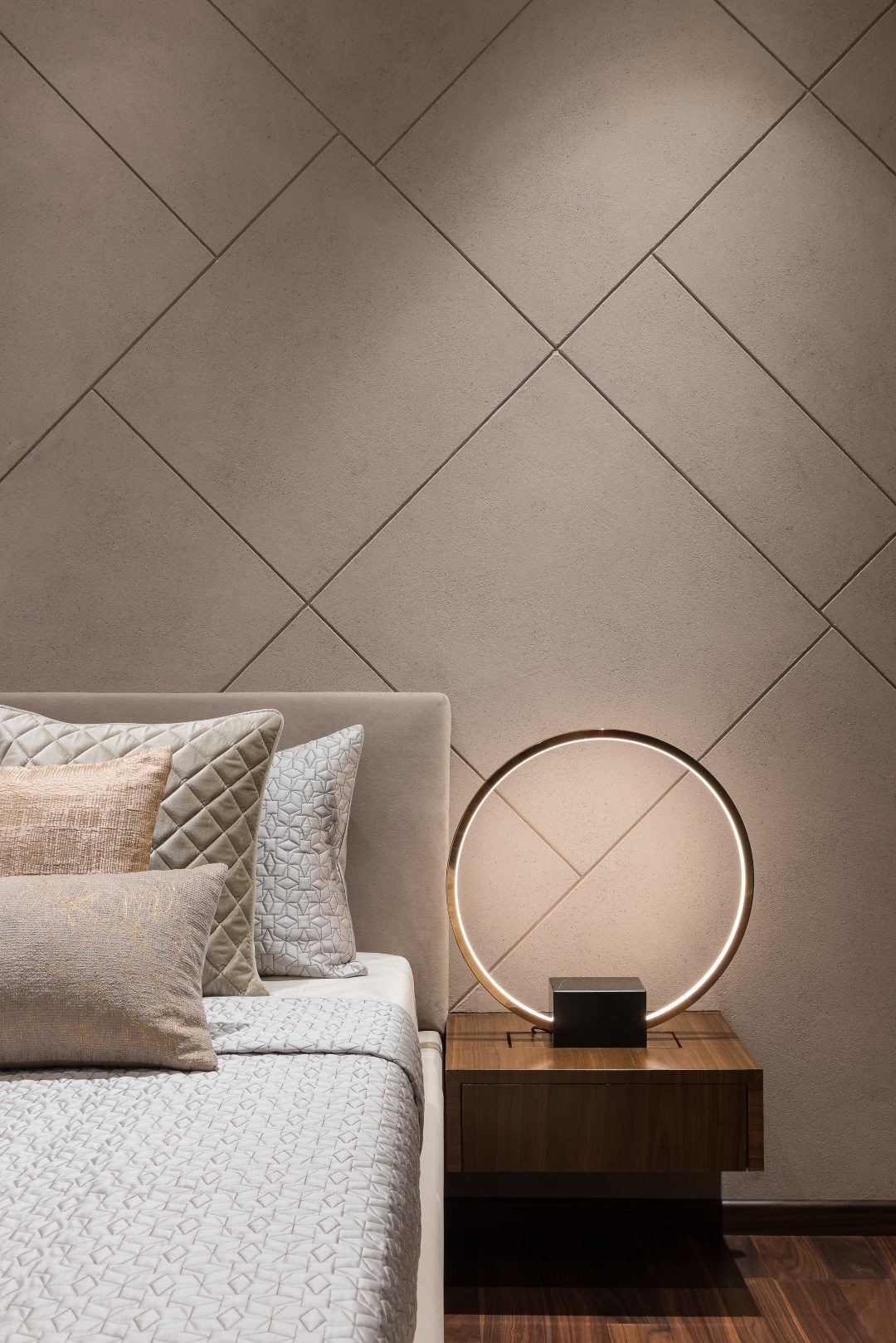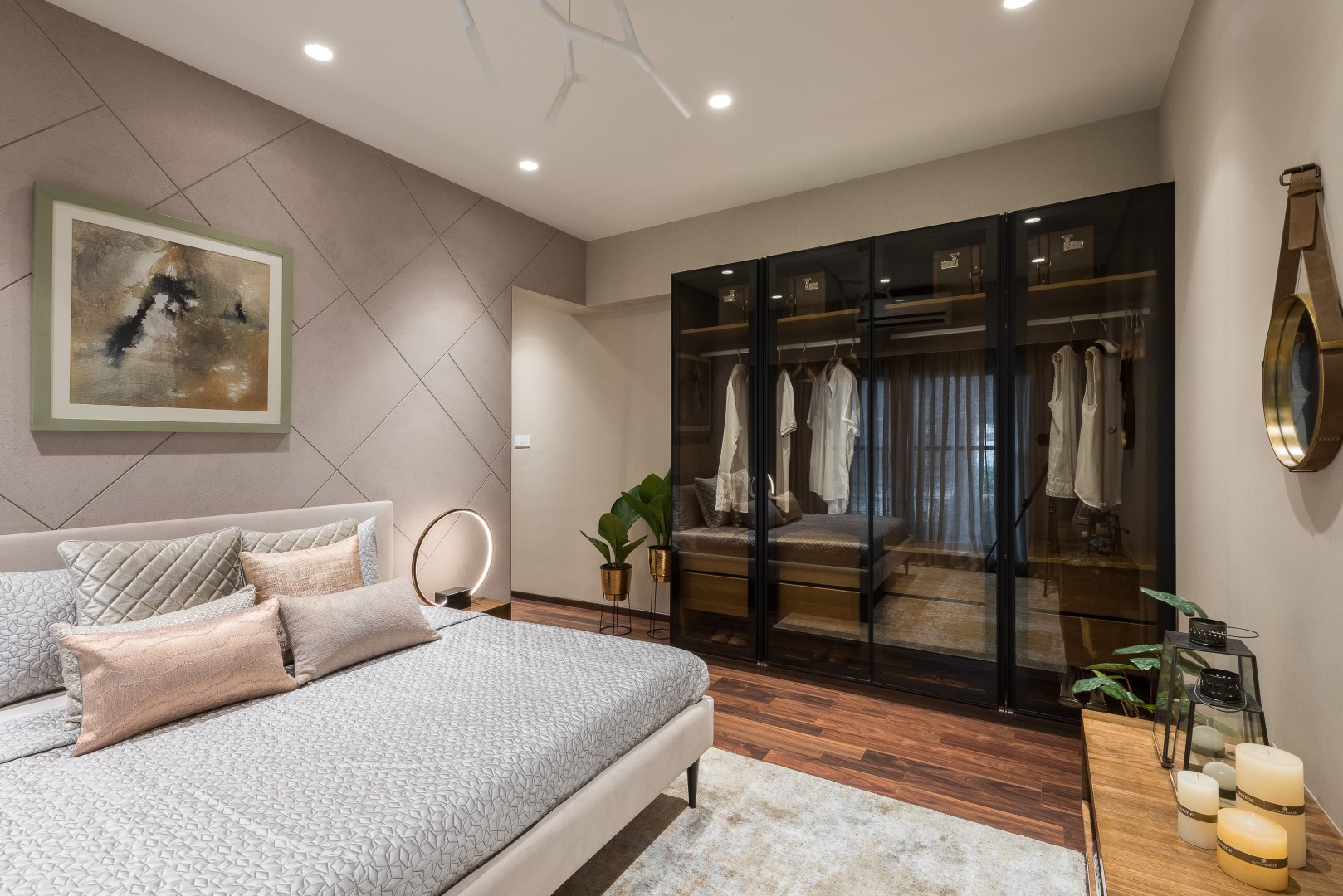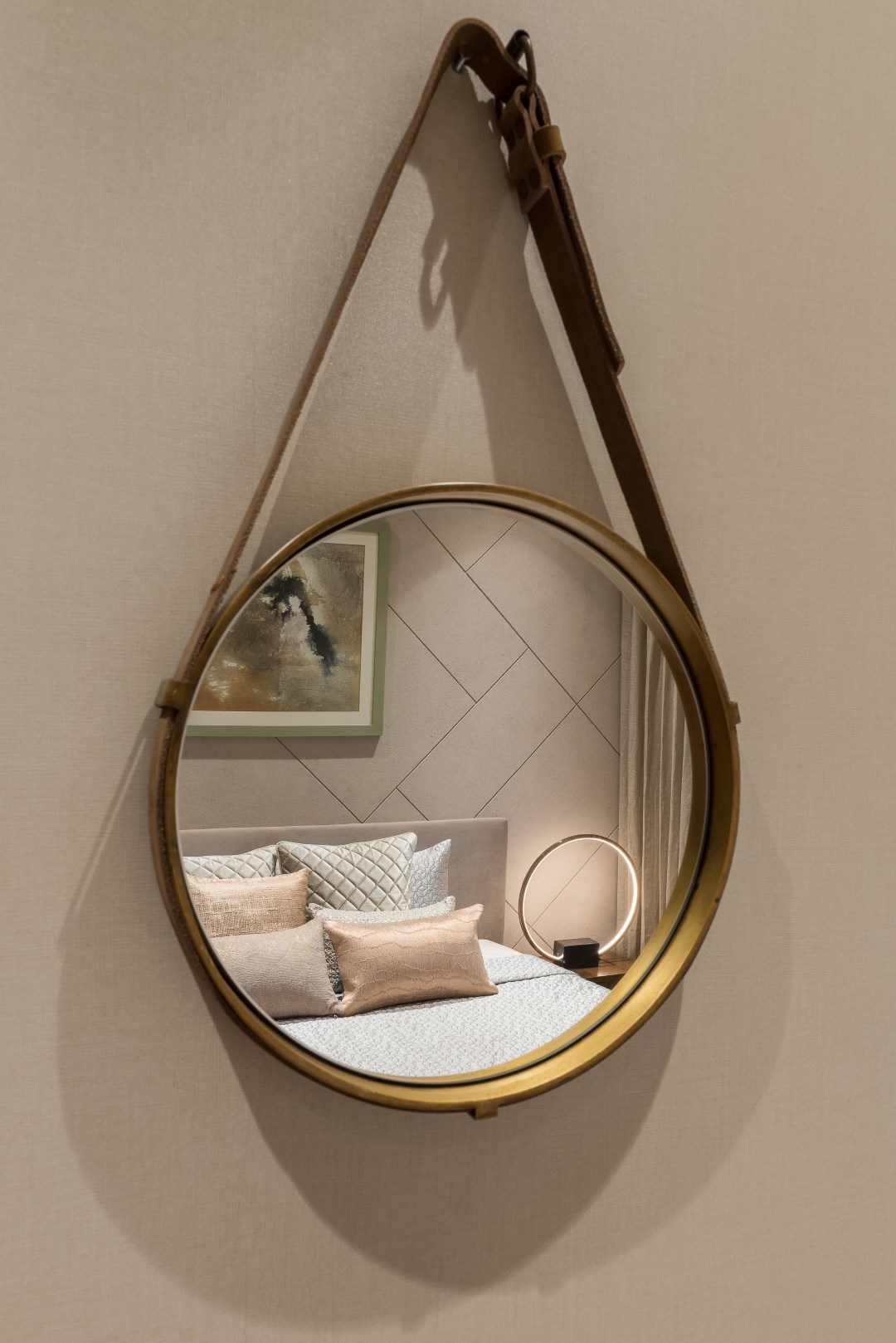 Finally, the bathrooms are designed to be neutral and functional, with under counter storage, black and white printed art and wooden blinds.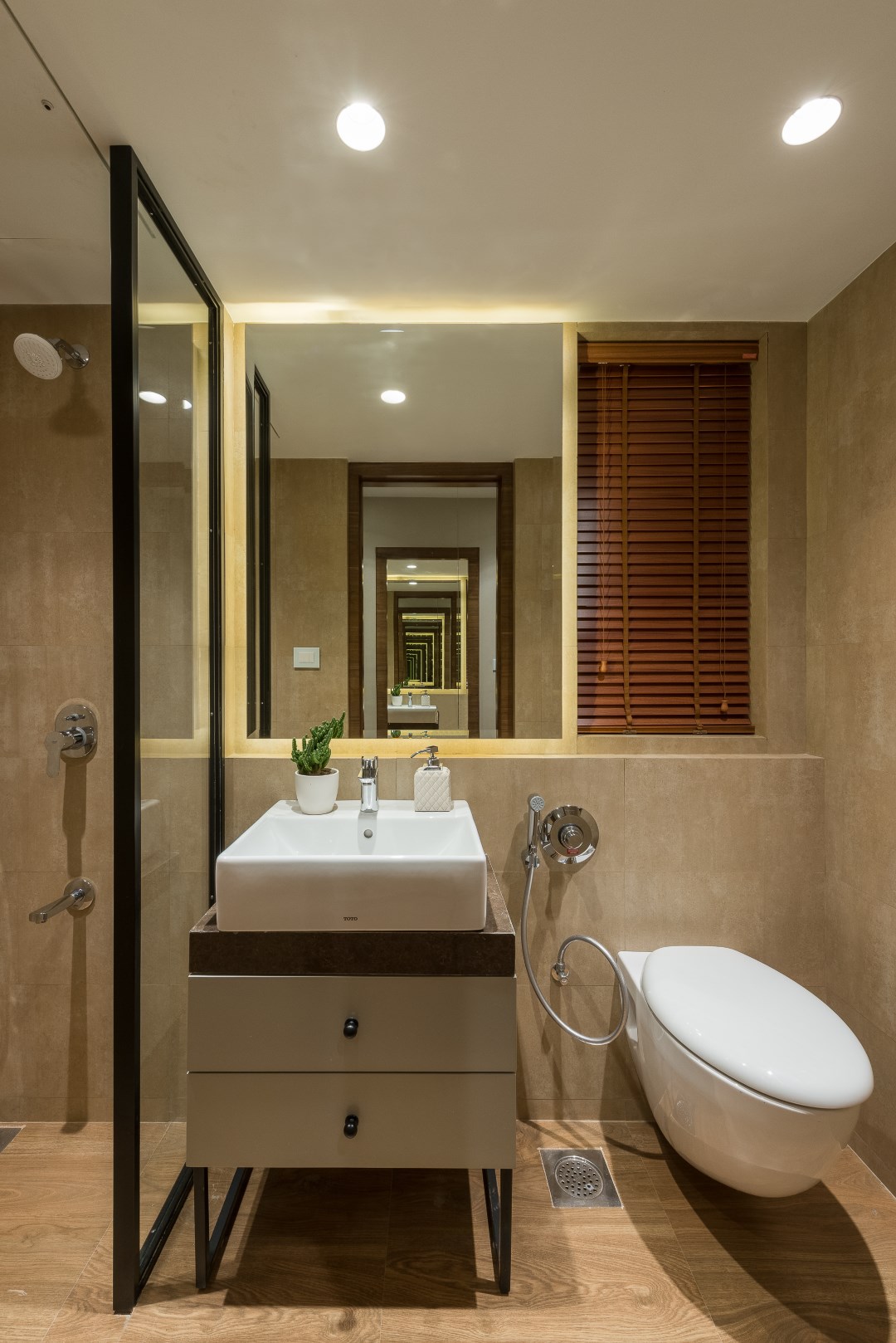 The curtains & rugs in the space were all neutral and light to let the light stream in and to layer the space, while the accessories, art and planters (greens) were chosen to add soul to space.
FACT FILE:
Project:- Residential Show Flat , 2BHK at Spenta Alta Vista for Spenta Enclave Pvt Ltd
Interior Designers: – Quirk Studio
Photography Credit: – Sebastian Zachariah – PHX India