Residential Interior Project has Modern yet Vintage Take | Aum Architects
In a short glimpse, this residence is voluminous unlike any other apartments in Mumbai, India. We designed around this beautiful feature. Intricate wall treatments to creating subtle backgrounds for the custom-made furniture was the plan of action. As this was a second home for the client, he was ready to take a risk with making it playful yet an haute statement.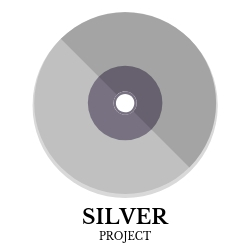 The Living Room has a very modern yet vintage take. In the burgundy glass top dining, each of the chair has a hand-picked unique fabric whereas the design of the table was retained.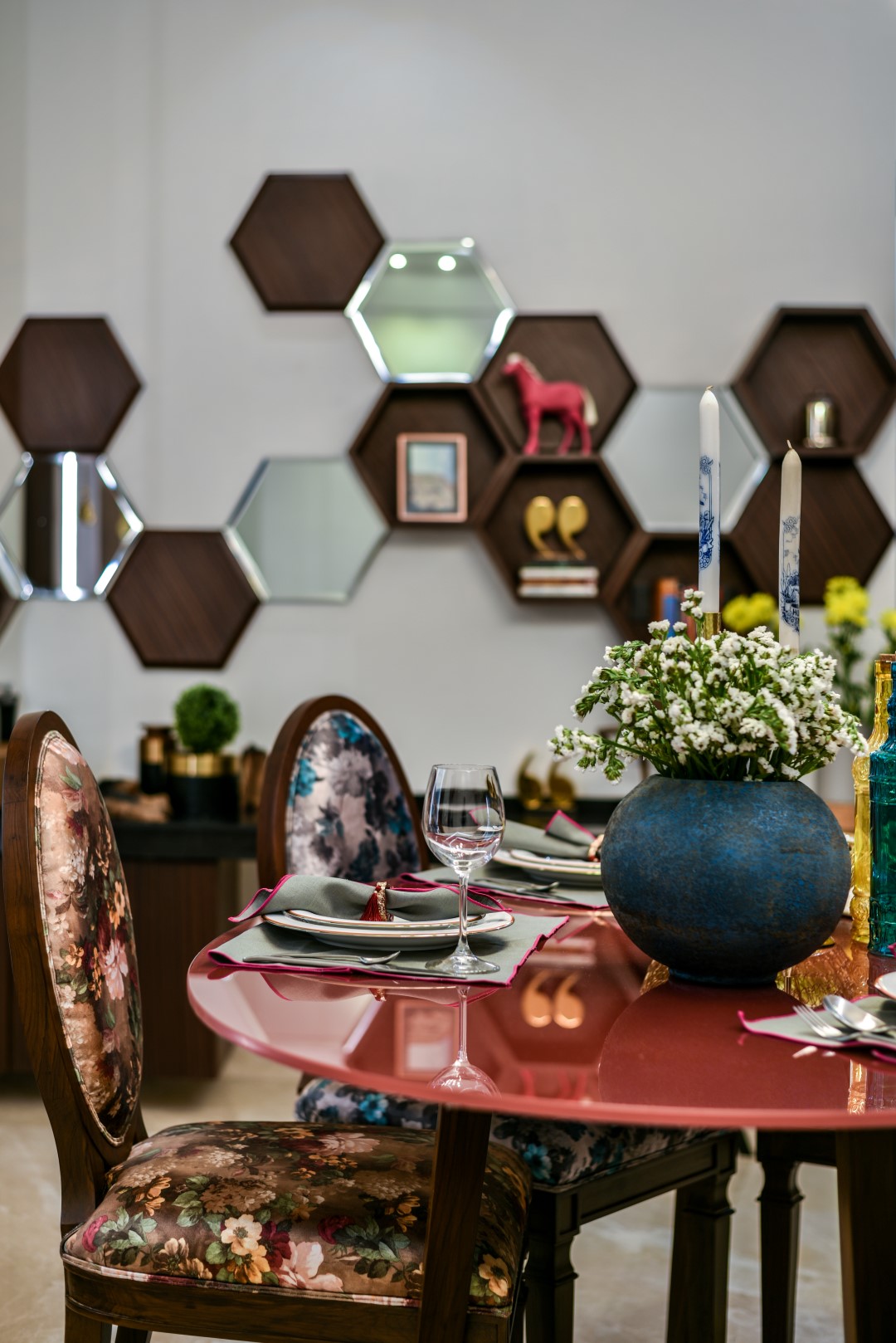 A light to compliment the dining set was picked. Unique artifacts help accentuate the designs in all rooms.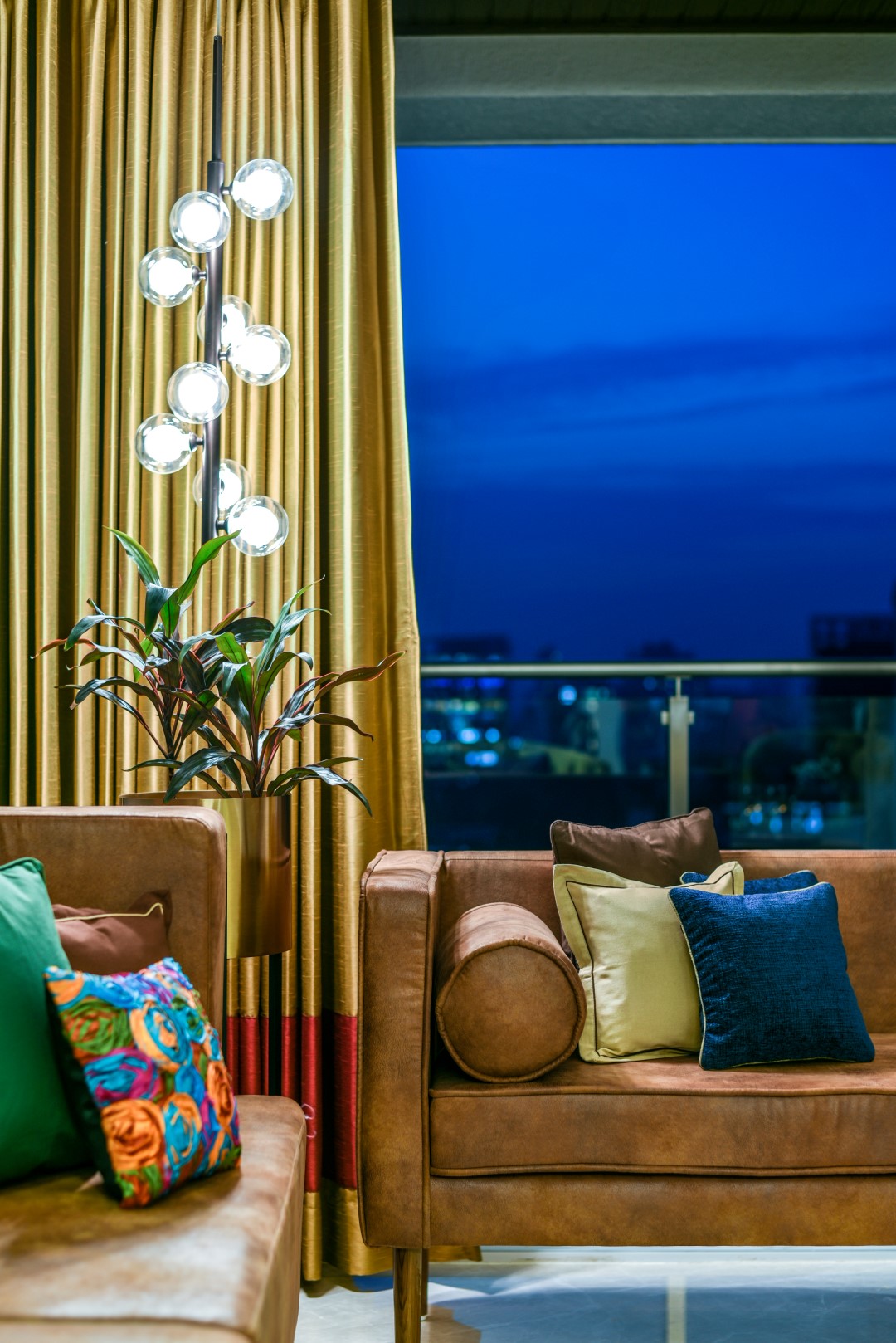 Unique artifacts help accentuate the designs in all rooms.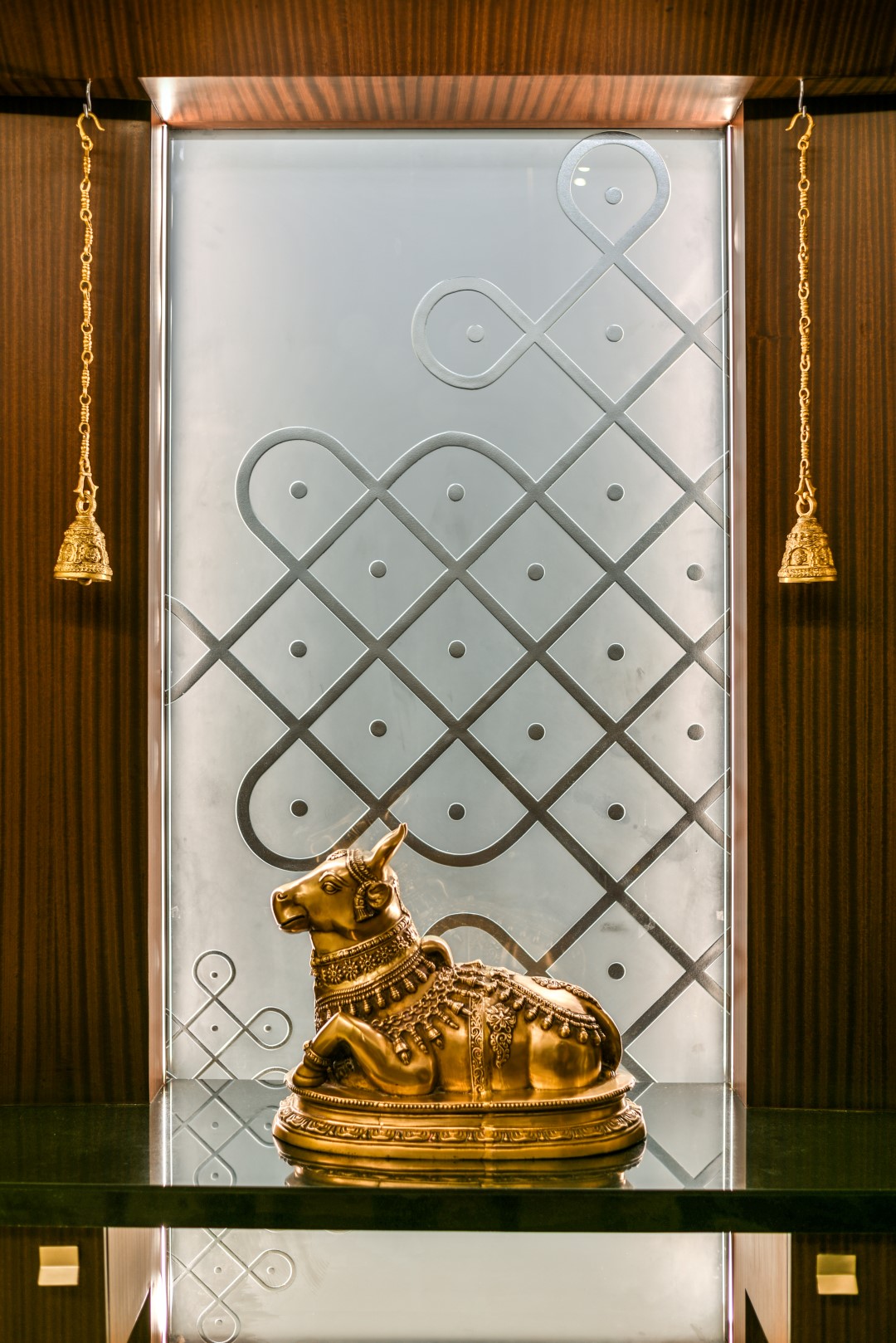 The three bedrooms are all tastefully done with unique features for each. Each of the bedroom has been catered to keeping in mind the end user.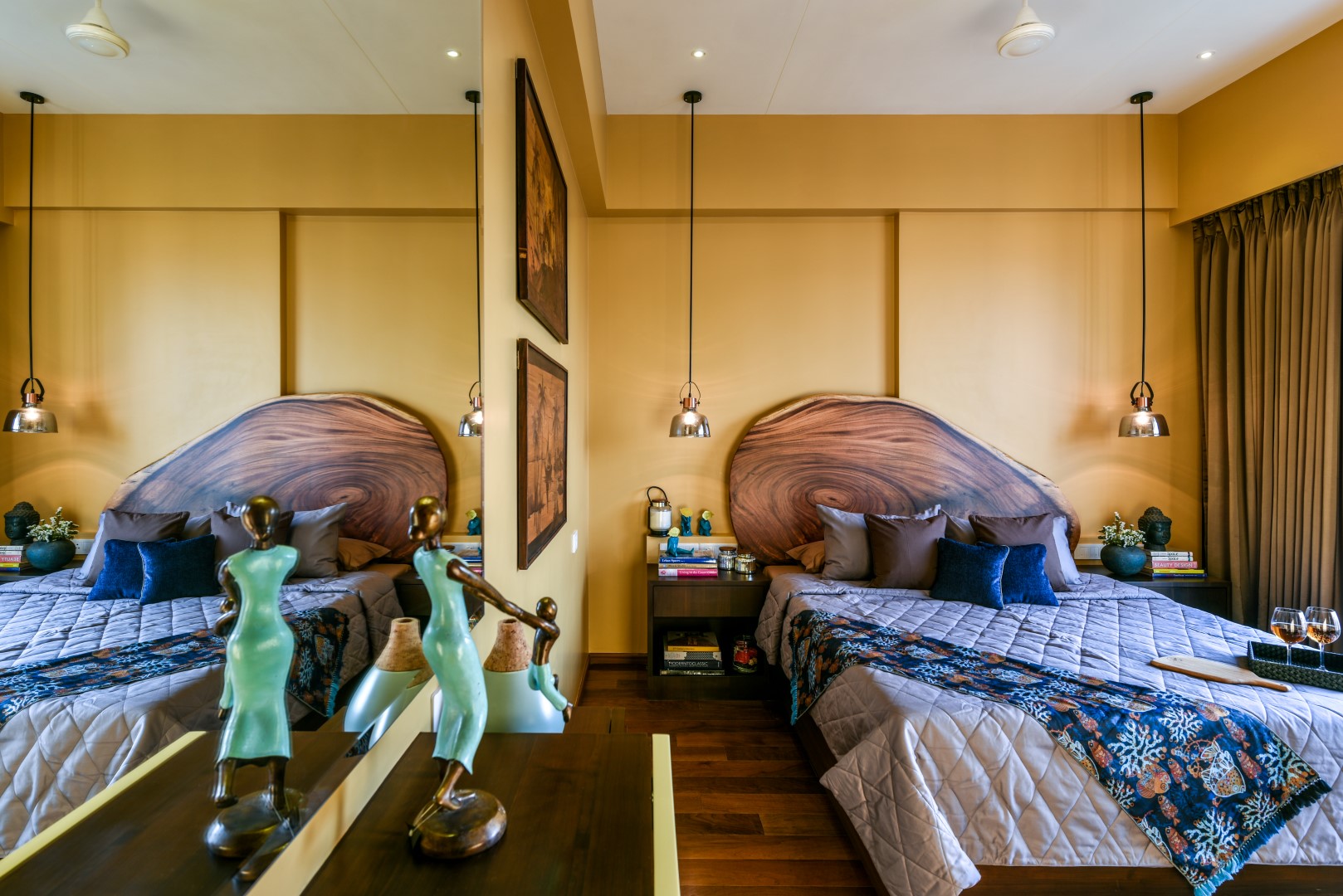 Master Bedroom of this beautiful Residential Interior is designed with soft sand shades with solid wood headboard, a vibrant artsy space for the young daughter and a room with subtle pastels with featured custom prints for the Mother has been done.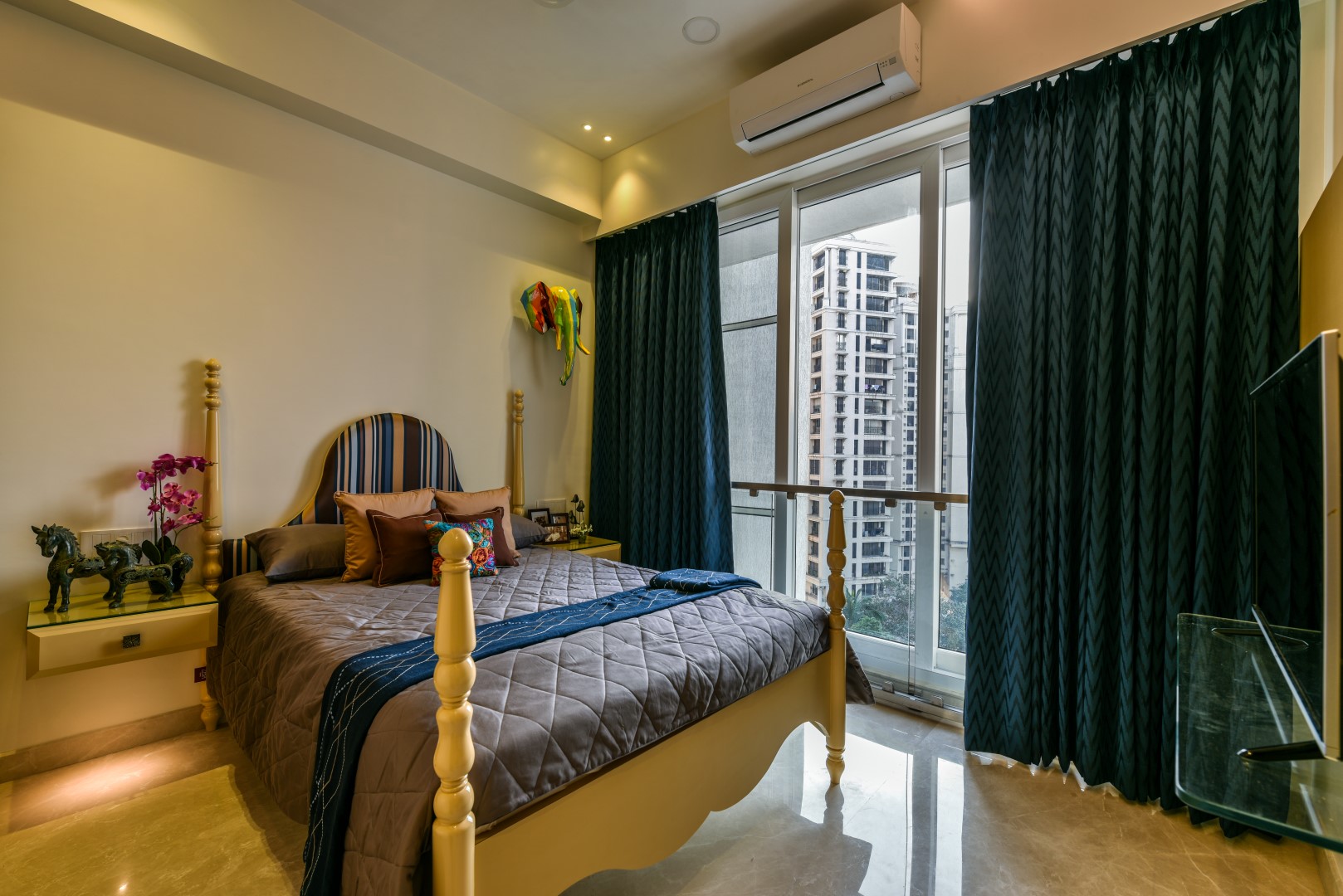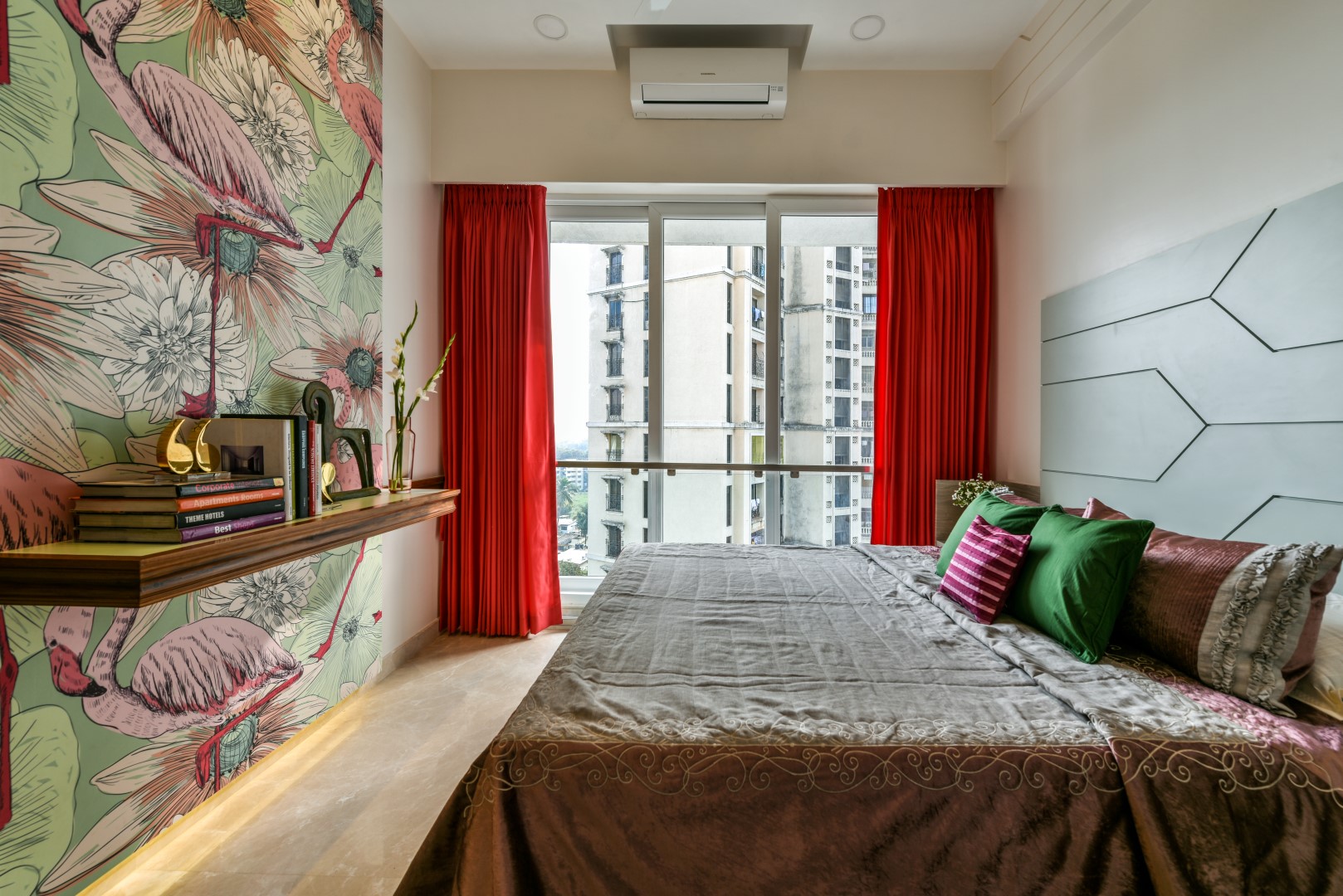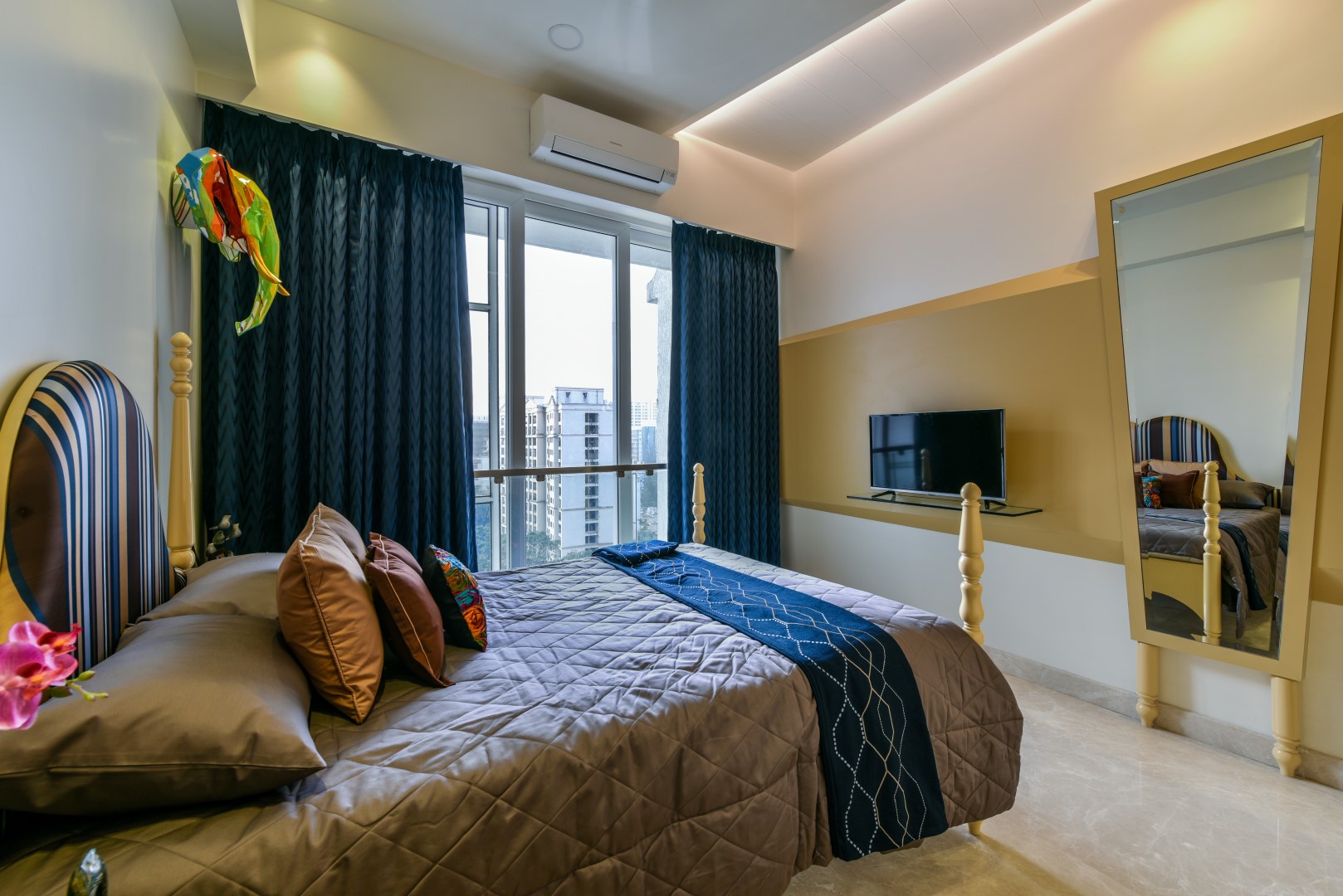 About the Architects :
Aum Architects is a leading consultant in Interior Design and Architectural services in India and around the world. With our dedicated and passionate team of talented architects and designers, we have spearheaded over 120 projects, for eminent clientele spanning across 10 countries including UAE, Singapore, and Spain; Interior Design being our forte. Spearheaded by Ar. Manish Dikshit, Aum Architects is committed to consistently delivering ideas that meet the challenges and demands of the ever-evolving needs.
In our Residential Interior project, we have offered in-depth viewing into the basics to the process followed in achieving the perfect completion of this project.
Fact File
PROJECT DETAILS
Project Location: Chembur, Mumbai, Maharashtra, India
Plot Area (In sq. meter ): 1462 Sq.ft.
Photography Credits: Prashant Bhat
Team Aum: Manish Dikshit, Sonali Pandit, Aishwarya Gangadhar, Nachiket Borwake.