&nbsp
Residence Design Blending Mid-Century Elements with Modern Aesthetics | 39 Design Studio
Visit : 39 Design Studio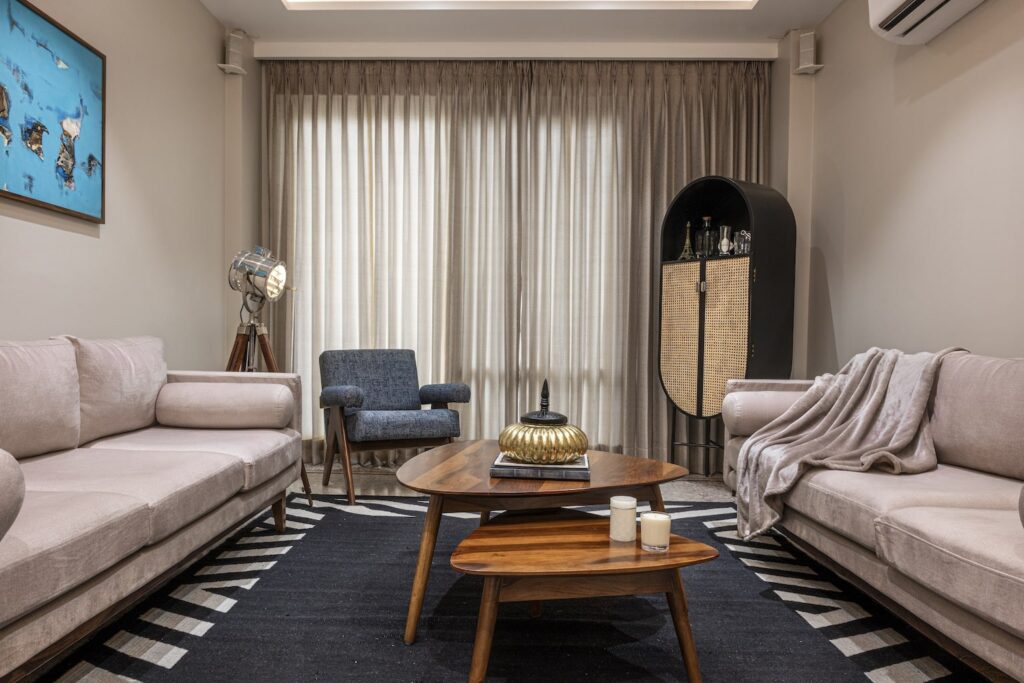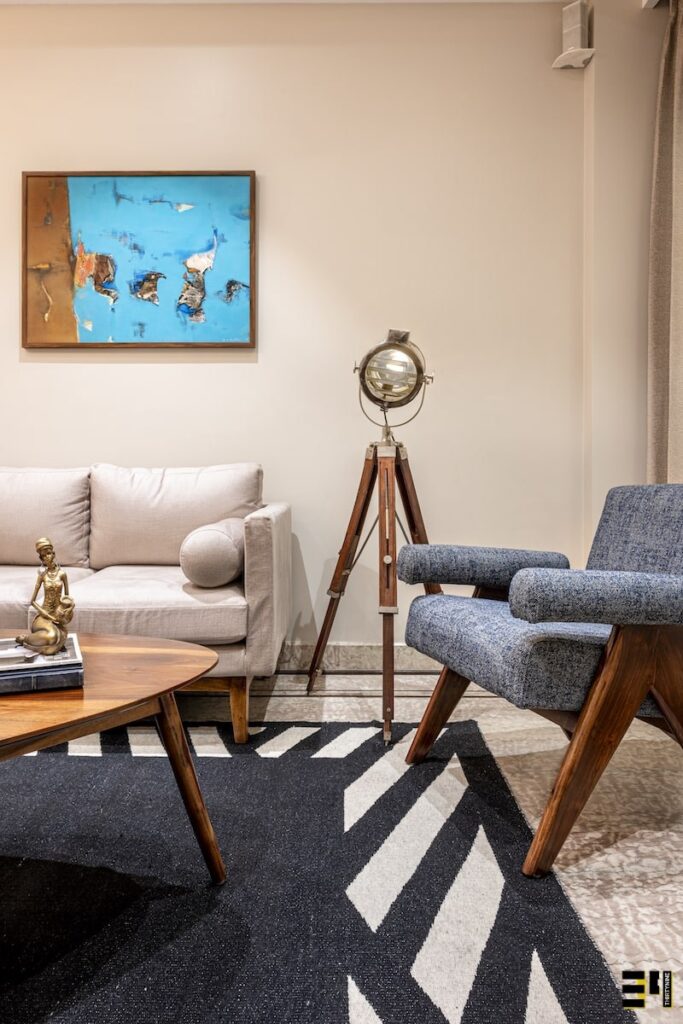 Nestled in New Delhi, this 2500 sq.ft. residence is designed by 39 Design Studio based out of Gurugram, Haryana.
The client, being a fashion designer himself, came with a strong sensibility of how he wanted to incorporate mid-century elements with modern aesthetics of his space.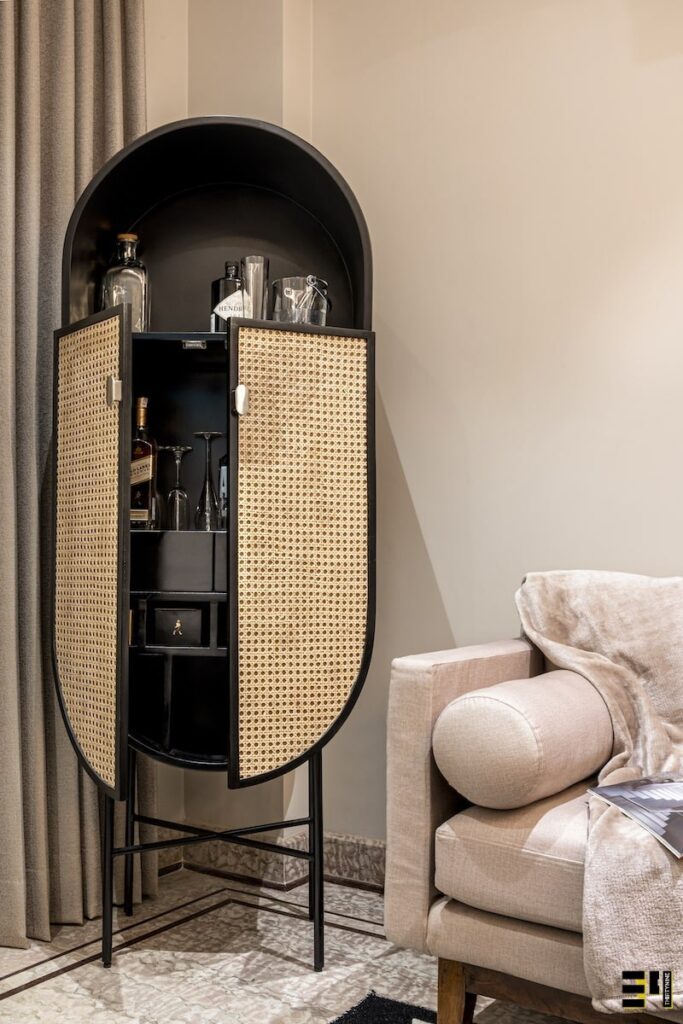 Spread over 2500 sq ft, this second floor apartment features a large drawing -dining space, a kitchen, two bedrooms with attached bathrooms and a guest room. The Owner of the house, Sudhanshu Gupta, wanted us to create interiors that were comfortable and elegant; a place where anyone and everyone could feel at home. These mid-century inspired furniture pieces are the centre of attraction in the living area of the apartment.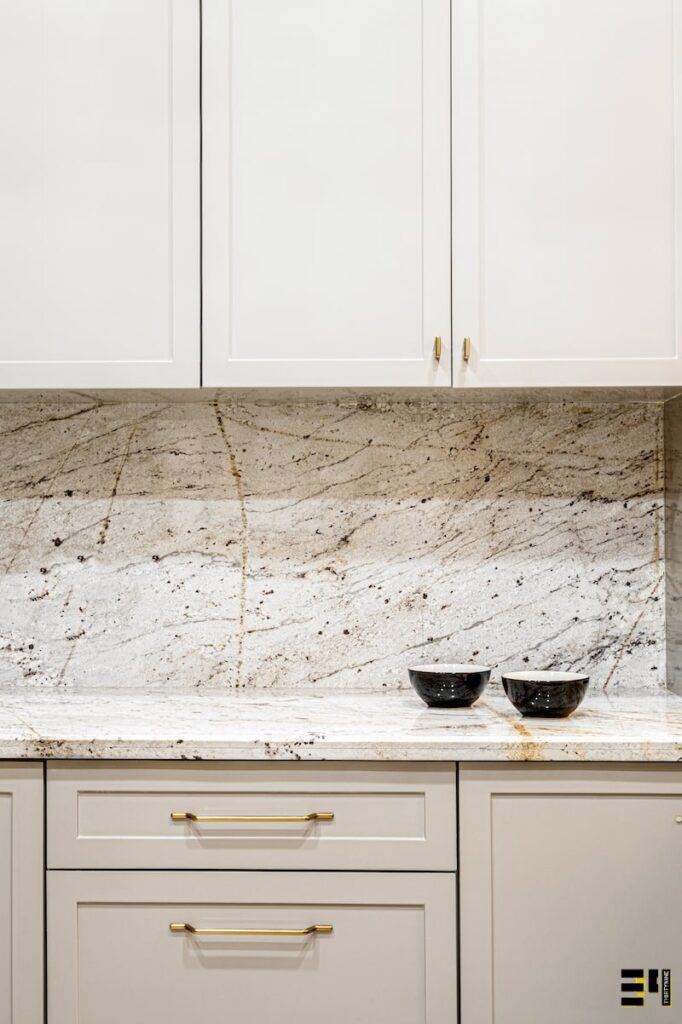 The "Chandigarh" inspired dining chair by Pierre Jeanneret wins the show by adding a style quotient in the space. In the dining area, two artwork sit in the middle of the custom made console, the chosen palette is maintained throughout while decoding the colours of this room.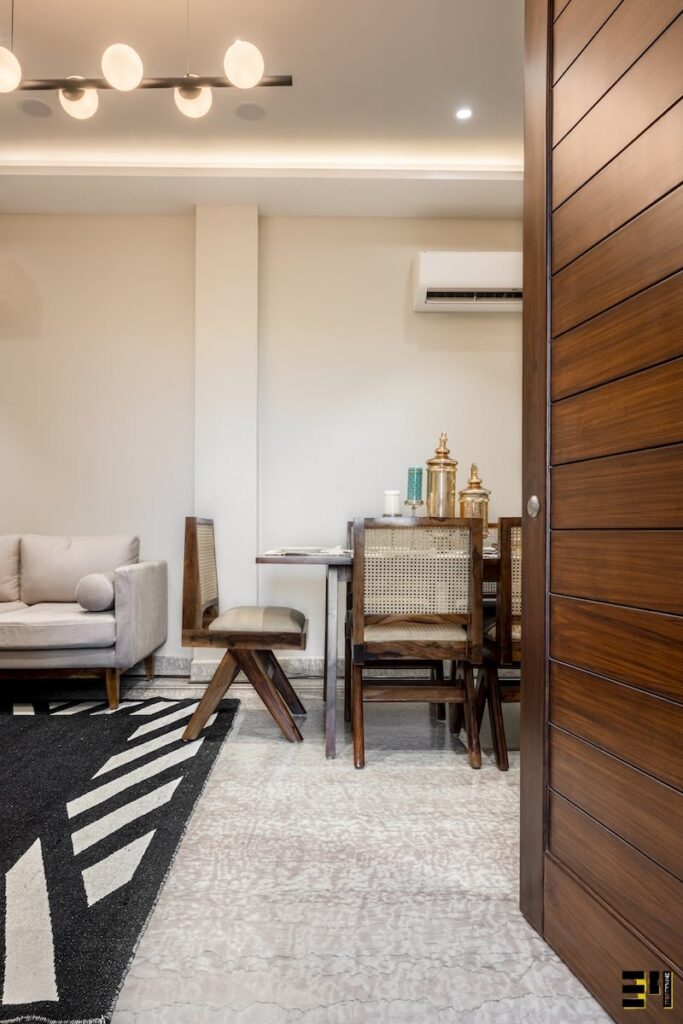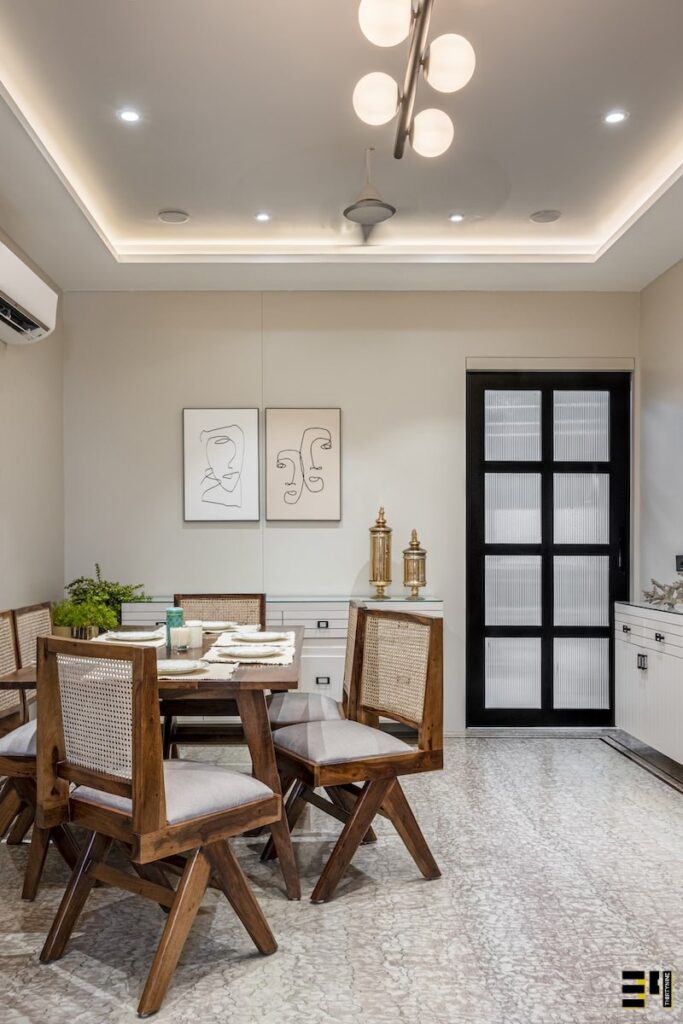 Another focal point on the other side of the room is the wicker-metal bar unit, which stands tall right next to the sofa set. The dado area with granite in the kitchen breaks the large monochromatic kitchen area, making the area look more spacious.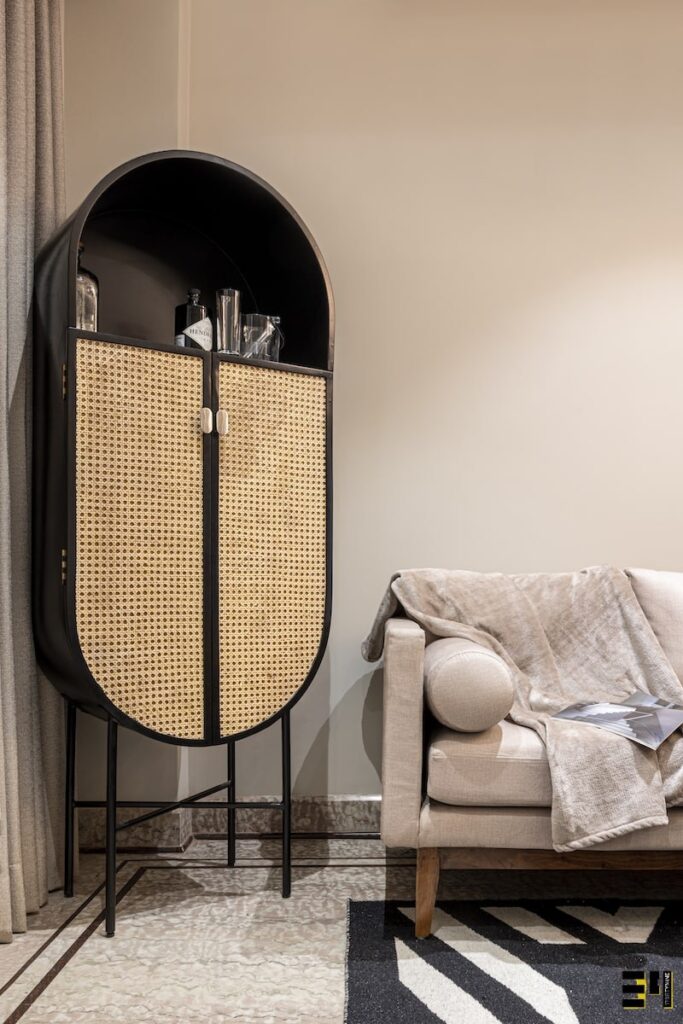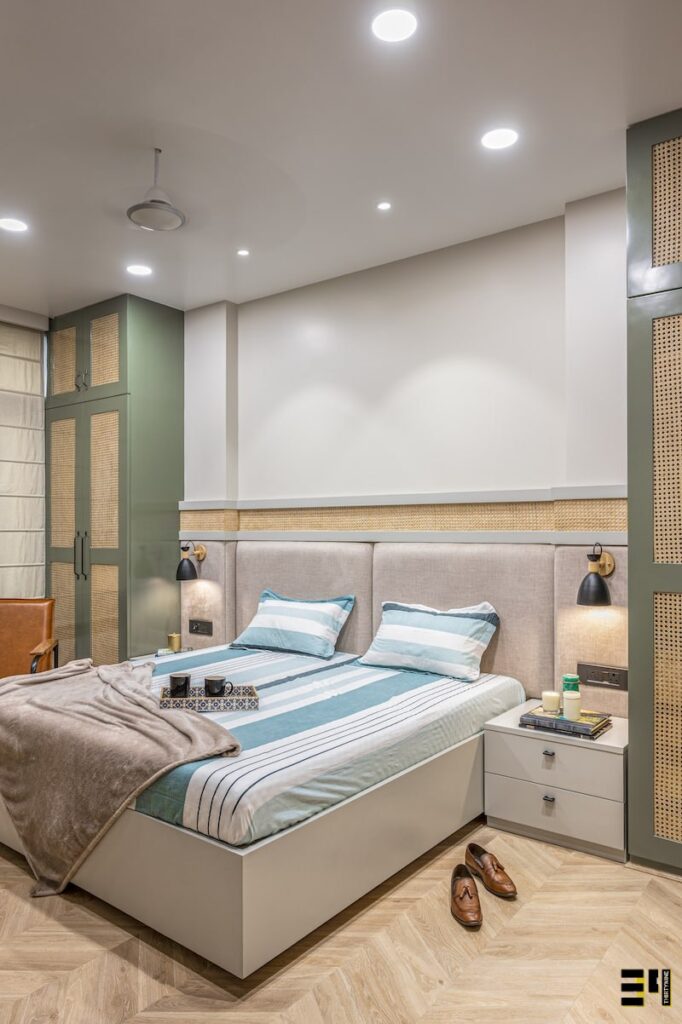 A bold fluting panelling in the first bedroom covers the bed wall and the simple bedside lights add the required drama in the room. The semi-circular mirror dresser with the dresser unit adjacent to the wicker based tv unit adds statement in the space.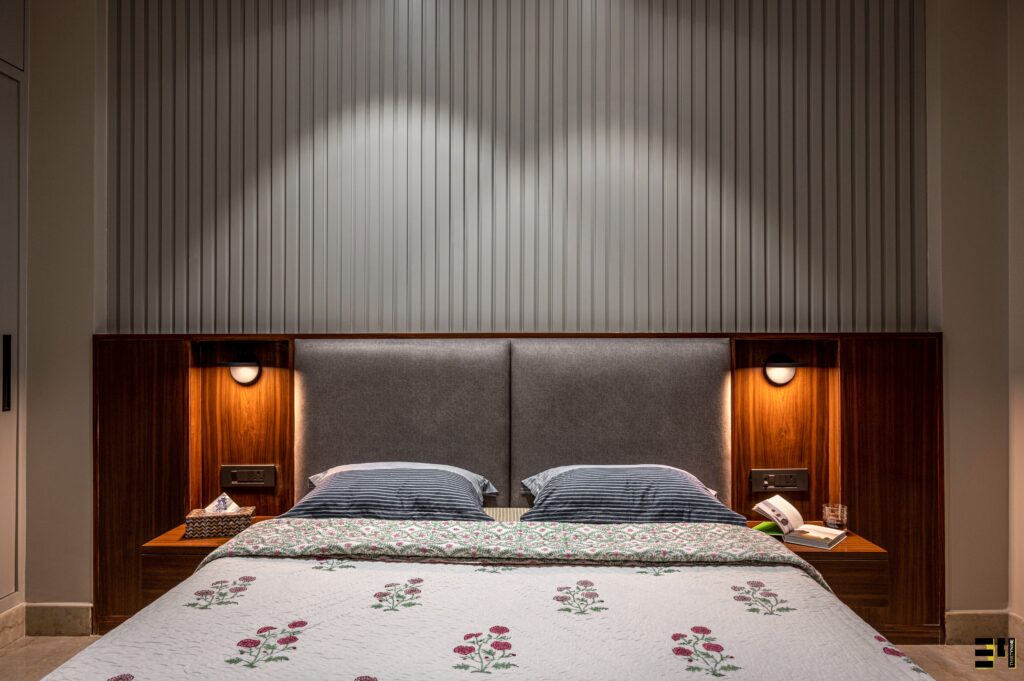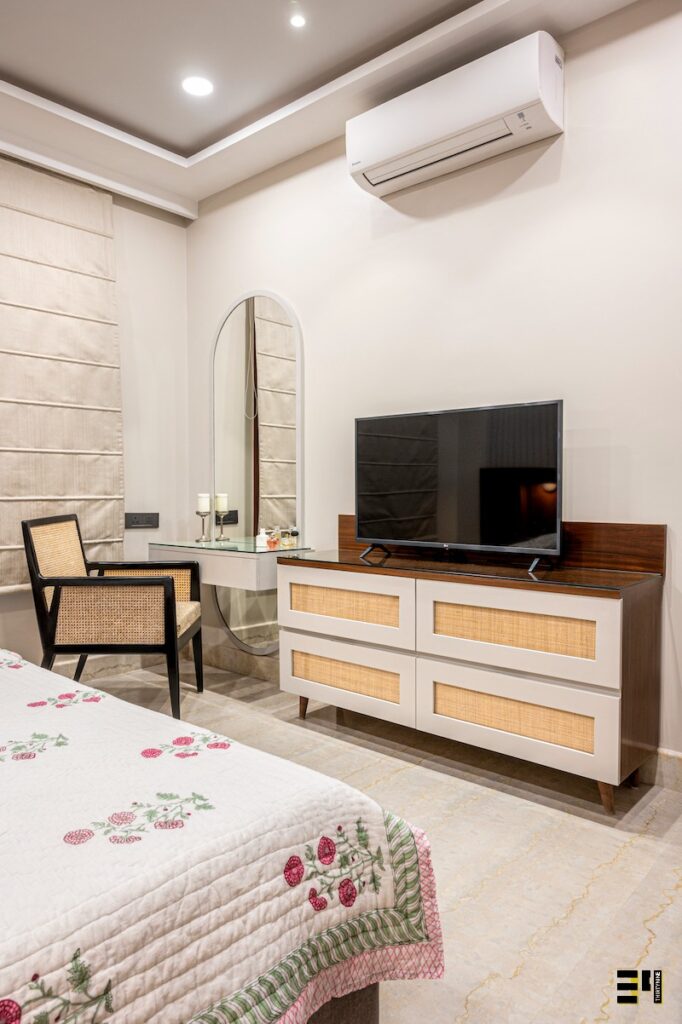 The other bedroom with olive green and grey on the palette kicks the right chords here in amalgamation with the herringbone wooden patterned floor. The TV unit has been kept simple here to maintain the balance of how this bedroom has been designed.
FACT FILE:
Designed by: 39 Design Studio
Project Type: Residential Apartment
Project Name: One67 Residence
Location: New Delhi, India
Year built: 2021
Size: sq feet: 2500
Project Cost appx: 25 lac
Principal Architect: Keshav Ahuja and Insha Soni
Photograph courtesy: Anmol Wahi Photos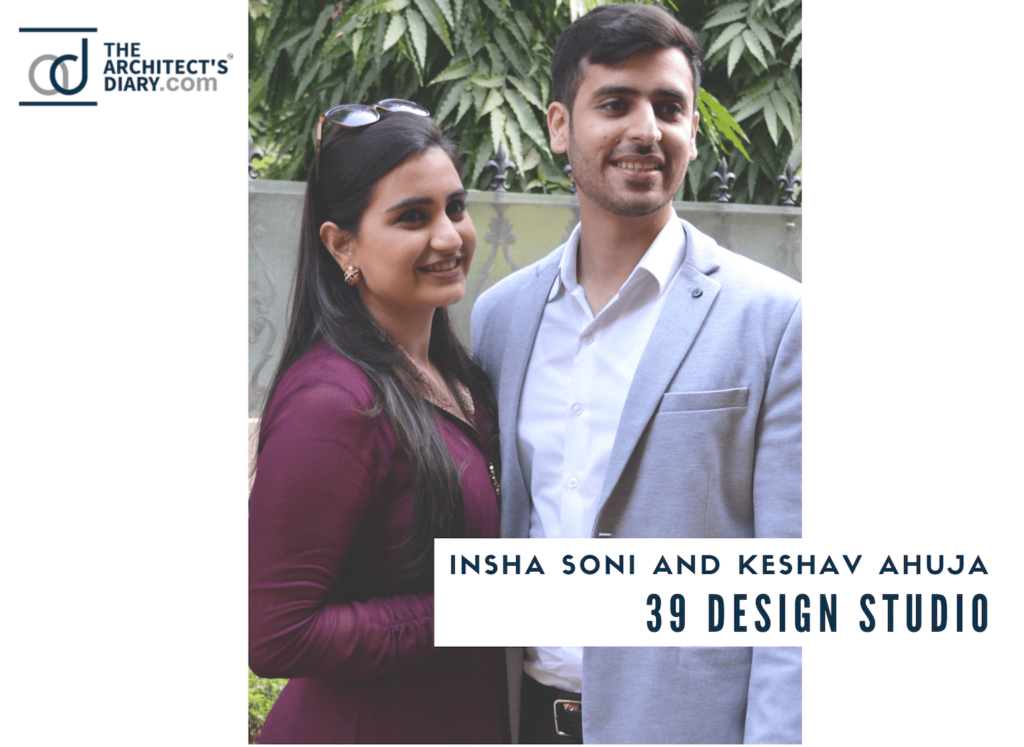 Firm's Instagram Link : @39dsgnstd
Firm's Facebook Page : 39designstudio