Nested in Vadodara city this minimal 3bhk apartment was designed for a family who desired to have their interior be sophisticated with flexible spaces. This roman interior is an amalgamation of modern style with the simplicity of classic style, using clean and striking spaces that linger in our memory.
Reliving the Roman Era with the Minimal Sophistication is this Residence in Vadodara | Shraddha Architects
Visit: Shraddha Architects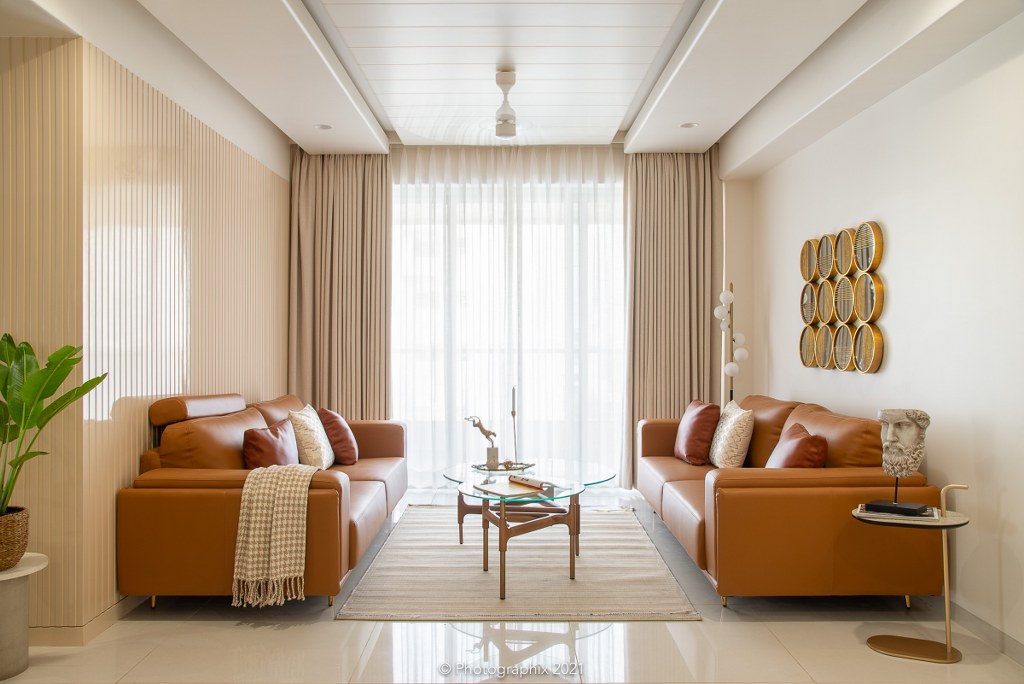 Glimpses into the formal living, the light fixtures, mirror artwork, transparent center table with edgy legs and minimally designed lush leather sofa add a touch of modernity, while their colour palette and selection of materials give a classic sensibility to the space. The wall art gives a beautiful sneak peek of the space.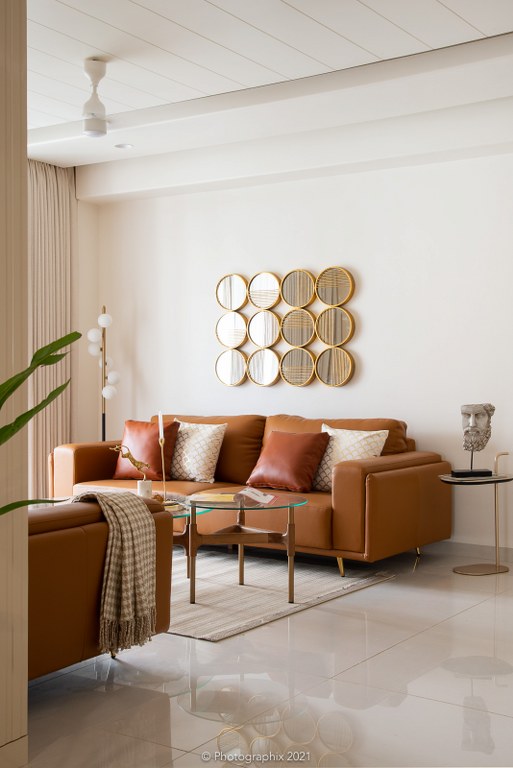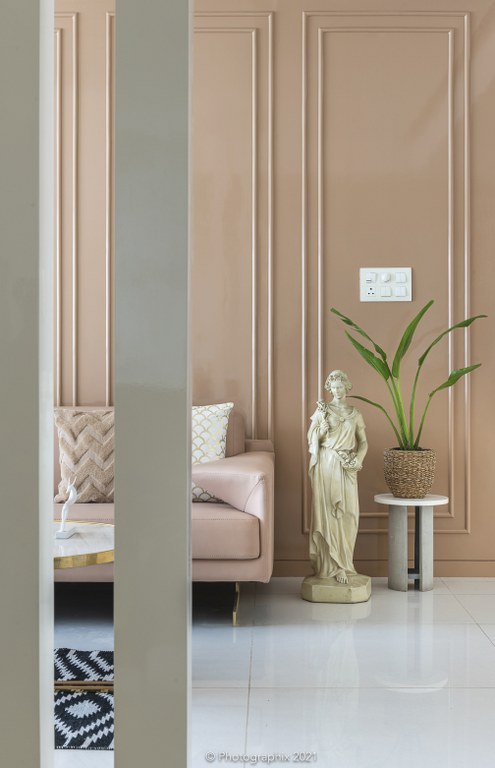 Ornate mouldings on the walls are created to have the original classic style blended in with modern flare. The Roman statue, checkered rug and exclusively designed furniture lime-lights the house interior adding time transcending attraction. It's where life meets art and art meets history.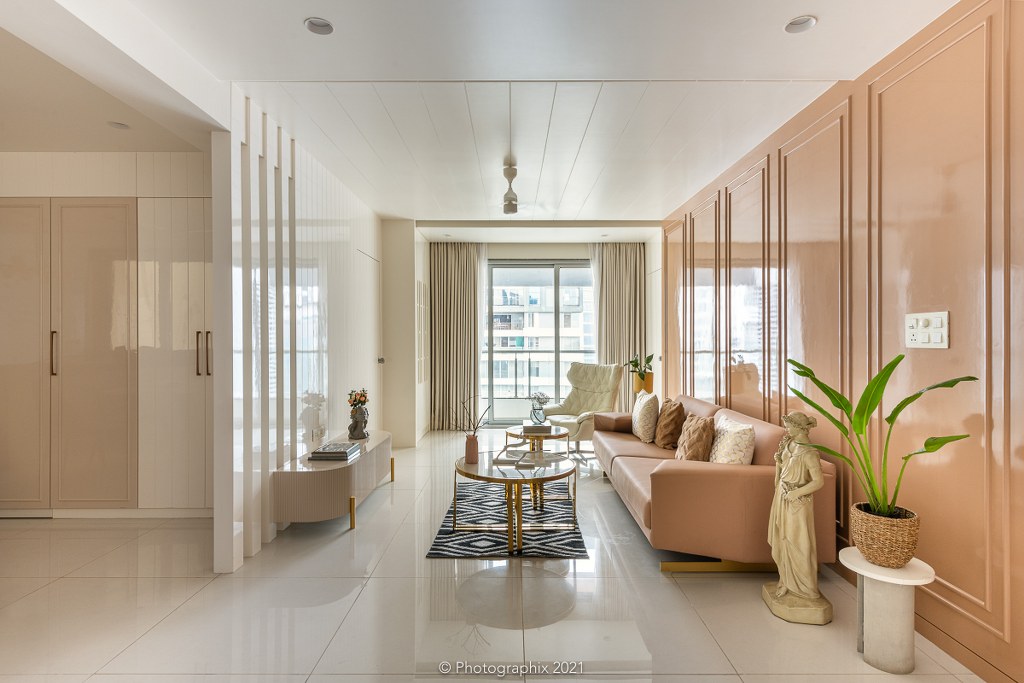 The shades of burnt sienna create a mesmerizing, yet relaxing mood in the Informal Living area. To create this mood, we contrasted the colours through subtle white tones. Golden artworks, raw textures, and flora create harmony in the space.
The dining and kitchen area emphasizes romantic and feminine features which emanate a French chateau vibe with straight lines, a dusty rose palette, curvy chairs, and natural wood accents. The result is a clean, timeless aesthetic, with maximum functionality unfolding throughout.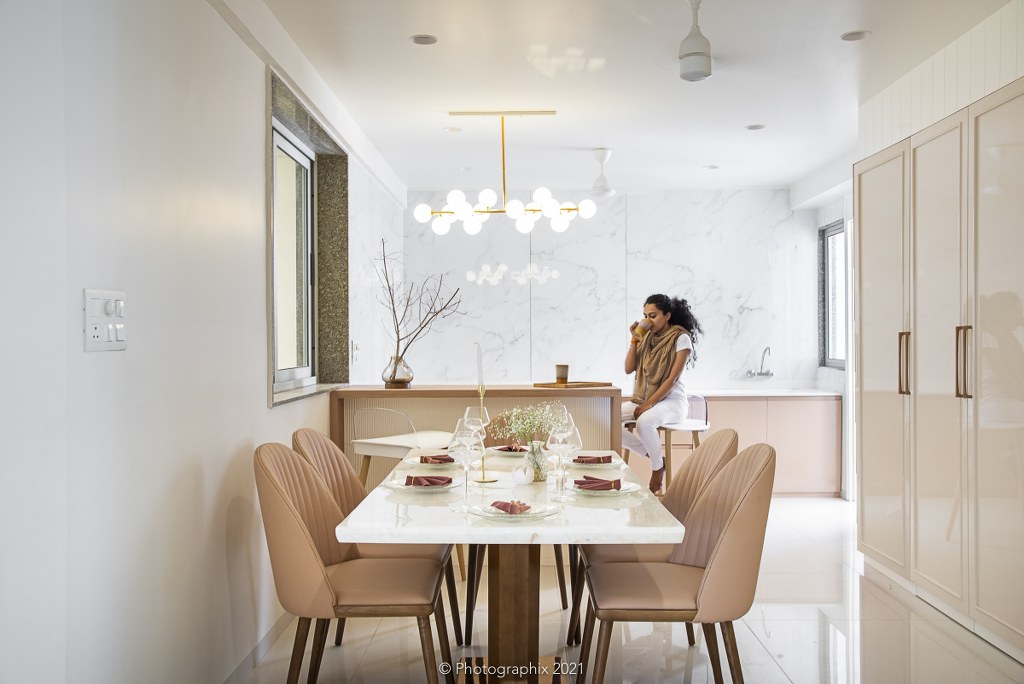 The master bedroom has an elegantly neutral colour palette enhanced with splashes of dusty rose colour through the furnishings that create a perfect balance of timeless and trendy. On the minimalist base, human figurine pieces and a boiserie on the wall give a right amount of attic look to the space. The walking wardrobe is designed using wood and fluted glass giving intricate look with partial transparency.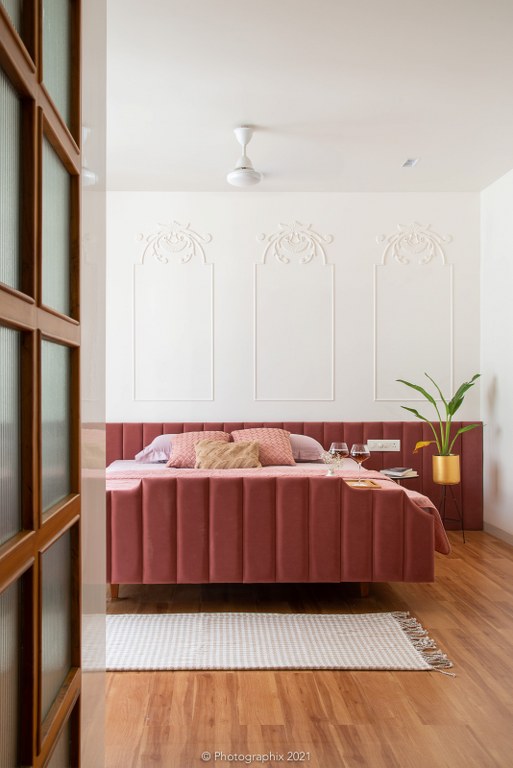 The interplay between traditional and contemporary design is strongest in the parent's bedroom. The pastel abstract painting on the wall blends into the colour palette, while the combination of golden shades brings a luxurious character to the bedroom.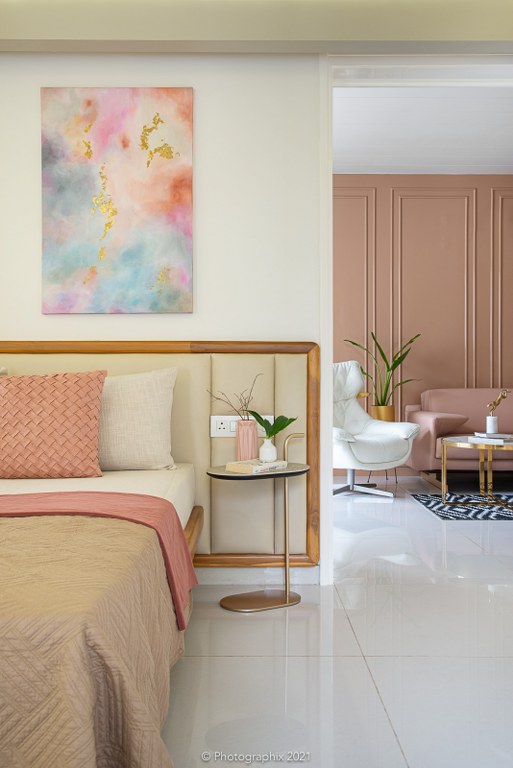 White and café latte upholstery provides a serene and minimal comfortable ambience, giving the children's Bedroom a charming character.
Fact File
Designed by: Shraddha Architects
Project Type: Residence Interior Design
Project Name: The Hues Story
Location: Vadodara, Gujarat
Year Built: 2021
Duration of project: 6 Months
Project Size: 2800 Sq.ft
Project Cost Appx: 30 Lac
Principal Architects: Siddharth Patel & Sheenal Patel
Team Design Credits: Parthvi Ravalji & Mrunali Patel
Photograph Courtesy: Photographix India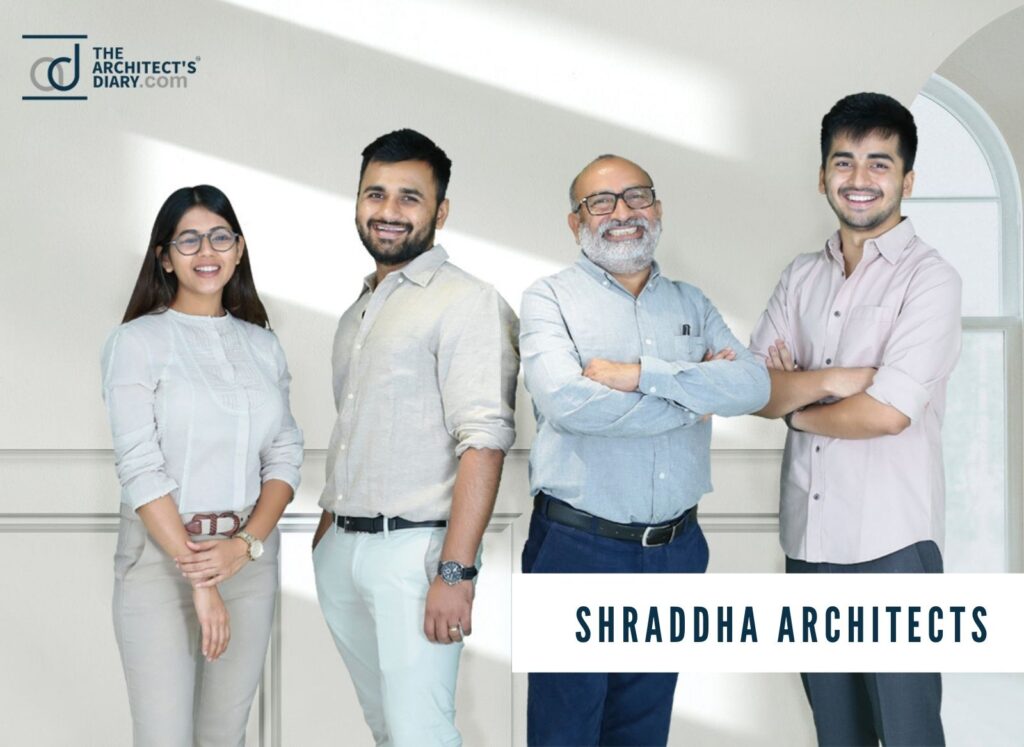 Firm's Website Link: Shraddha Architects
Firm's Instagram Link: Shraddha Architects
Firm's Facebook Link: Shraddha Architects
For Similar Project>>>20 SPECTACULAR PATIO IDEAS & DESIGNS TO LOOK OUT FOR IN 2022 & BEYOND